Deep in the primeval African rainforest of the Republic of Congo dwells the iconic African ape: the Western Lowland Gorilla. The area is the best bet for finding these magnificent animals: some 125 thousands apes living here mean these remote forests have the highest known gorilla densities.
The adventure of observing gorillas in the thriving rainforest ecosystem is now made possible thanks to the Wilderness Collection's Odzala camps, in Congo's Odzala-Kokoua National Park. There are two camps: Ngaga and Lango. Located in different areas, they offer exposure to different habitats, wildlife species and experiences.
Lango is located on the edge of the savannah, near rivers of Lekoli and Mambili, and Ngaga Camp in the heart of a pristine rainforest on the western border of the Odzala-Kokoua National Park.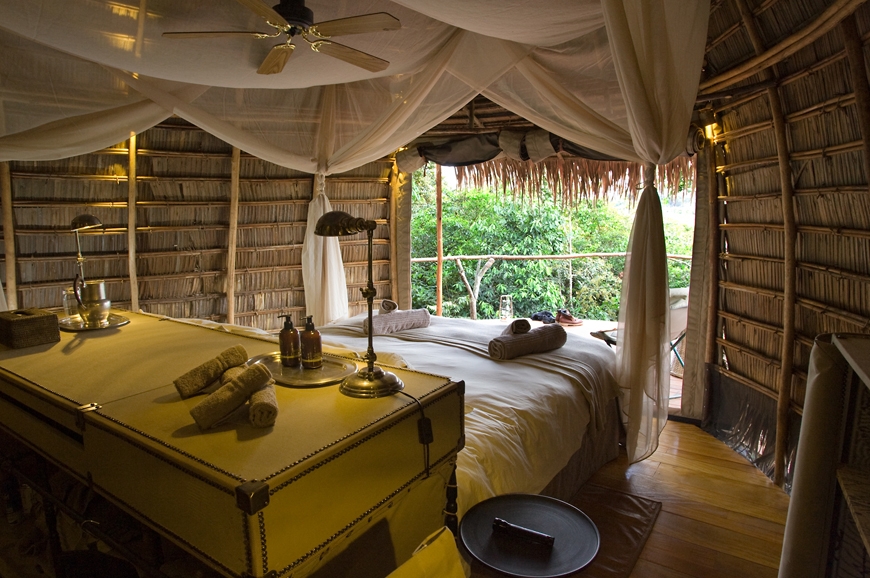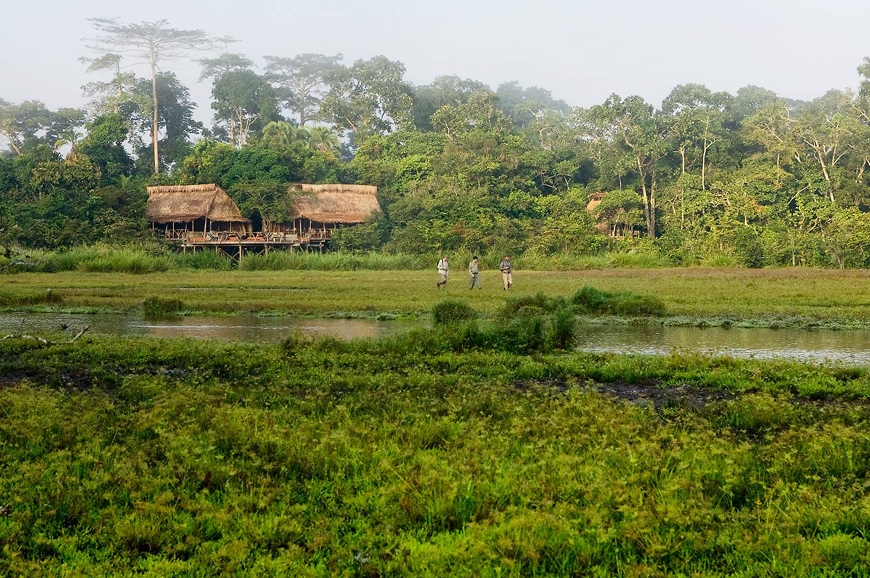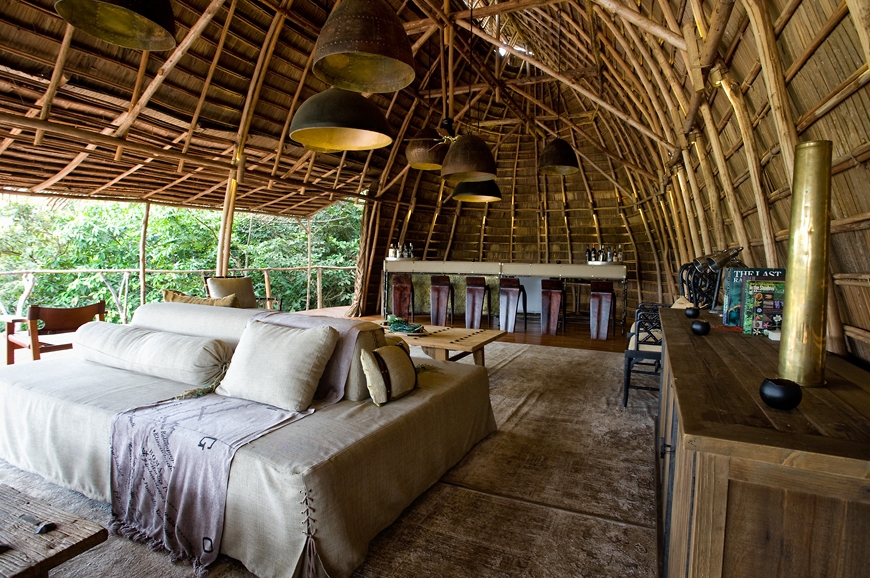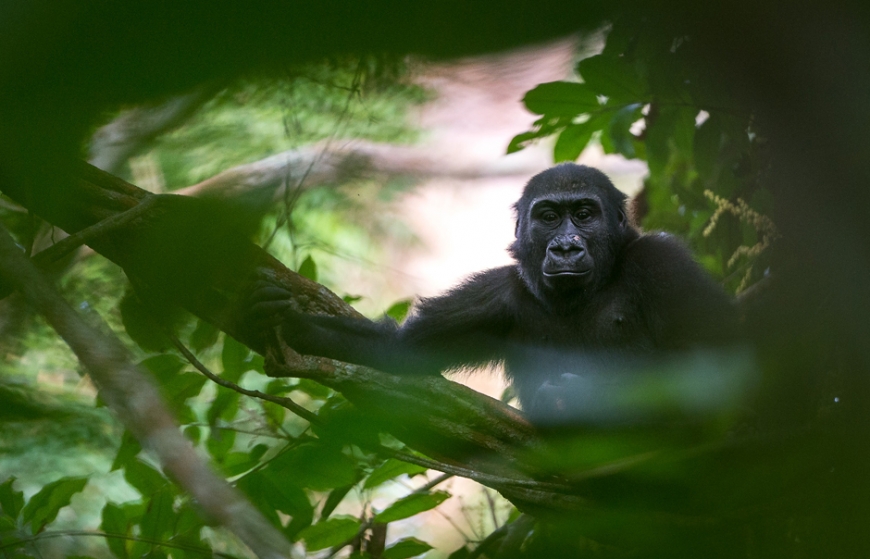 The camps
Both are intimate and constructed with sensitivity to the environment, leaving as light a footprint as possible. They blend into their respective forest environments: each camp formed of six guest rooms, their design drawing inspiration from the local tribal traditions of B'Aka Pygmy groups.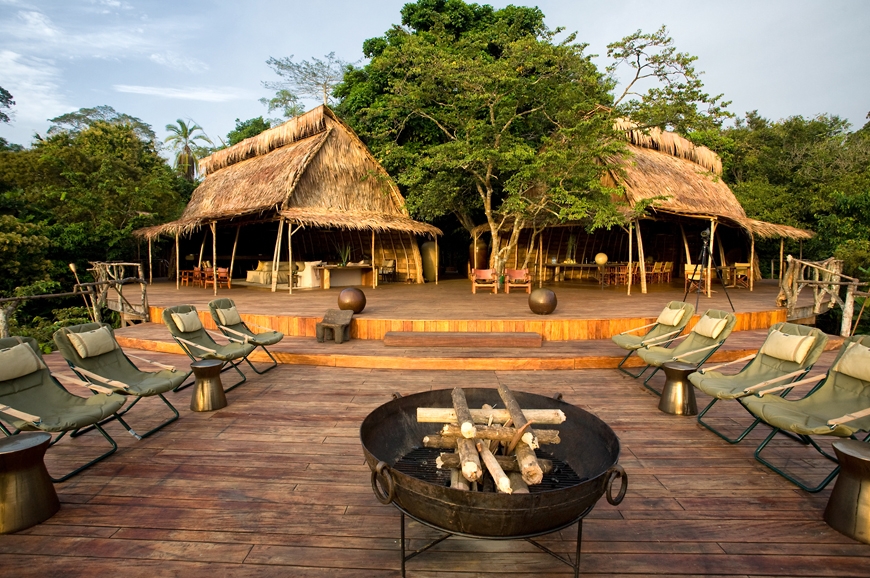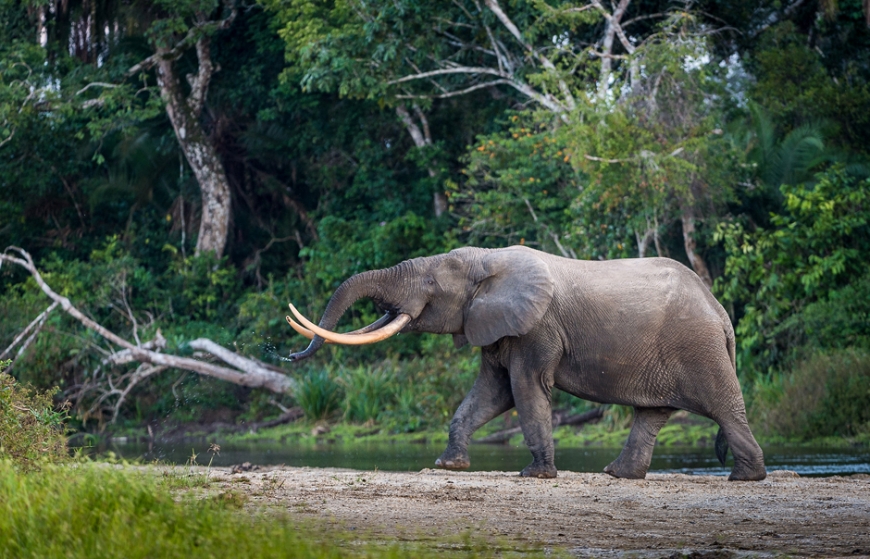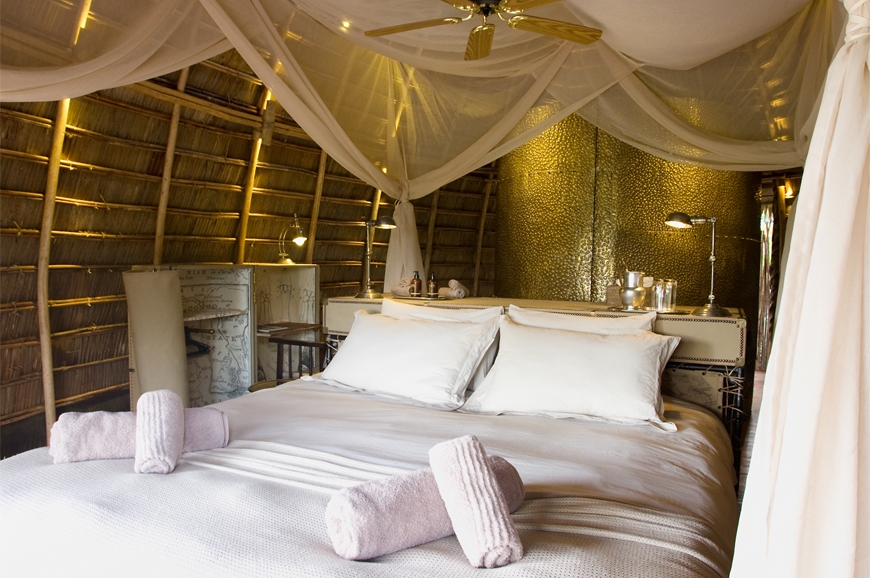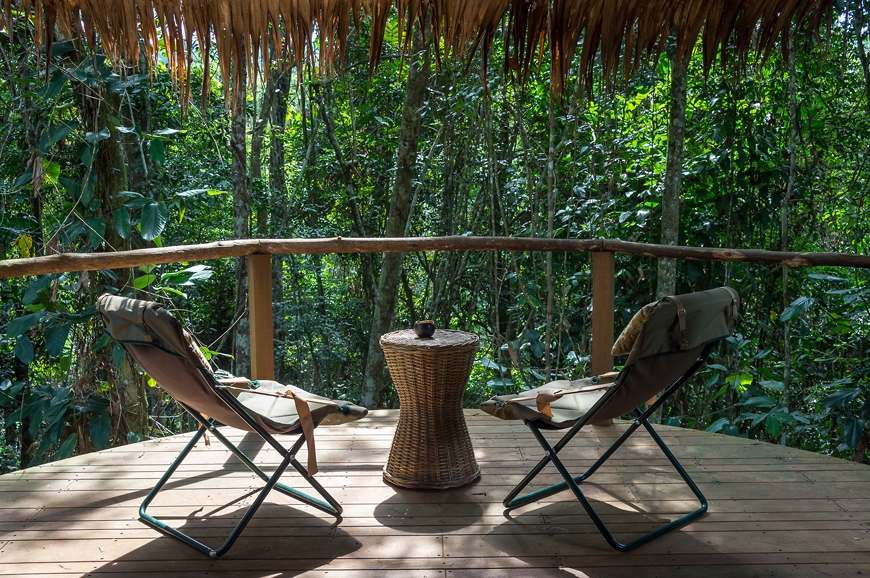 ---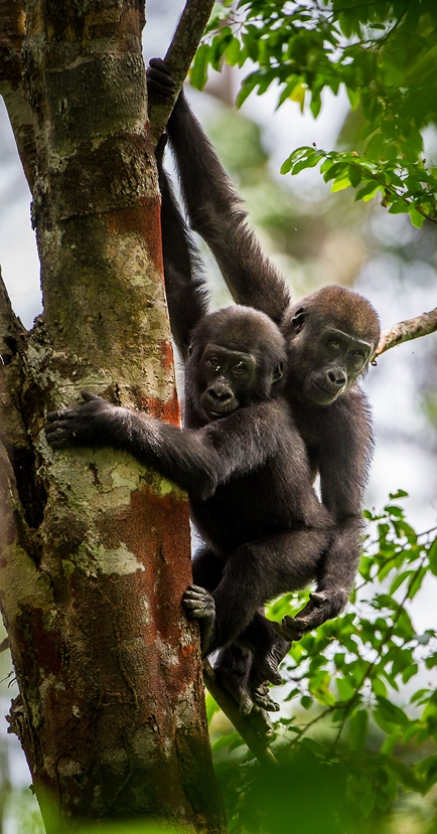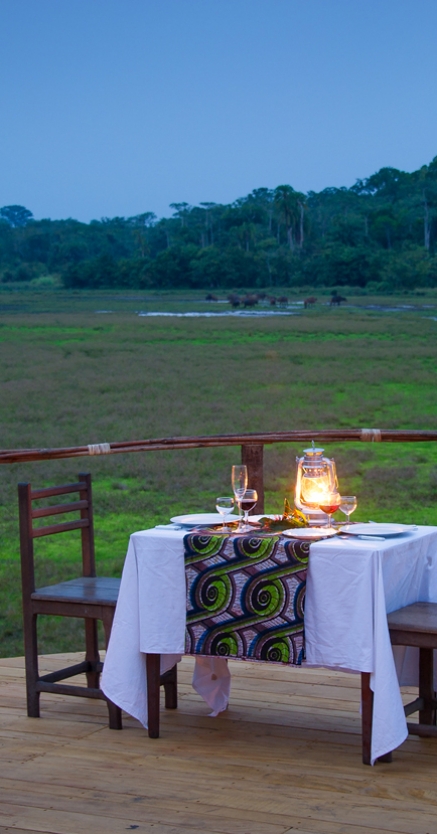 The hive-like tree-houses at Ngaga are raised 3-4 metres above ground with a wraparound walkway, intended to allow visitors to experience the canopy from the same perspective as the great apes.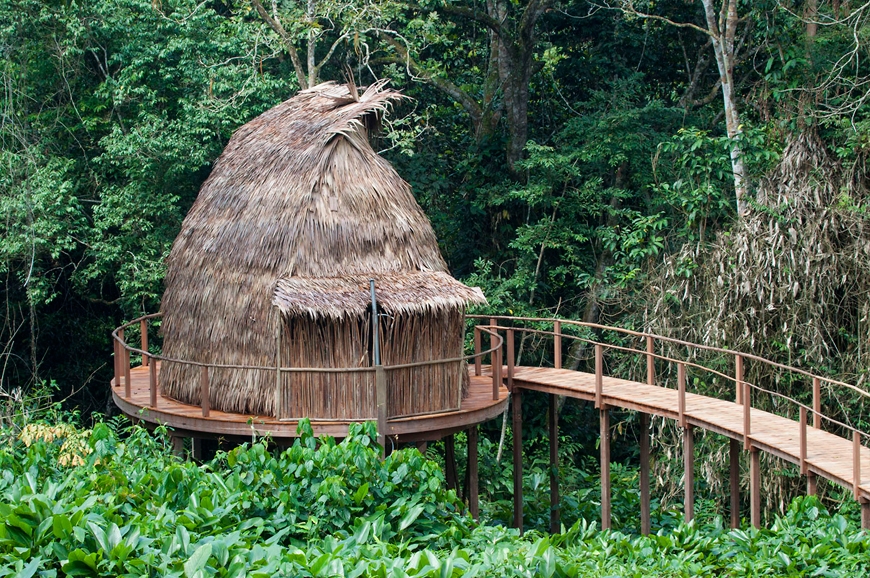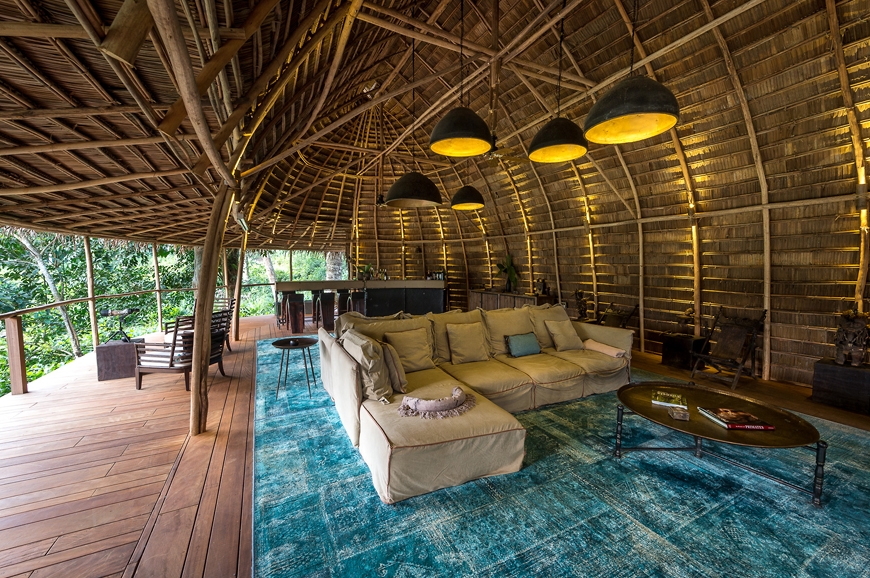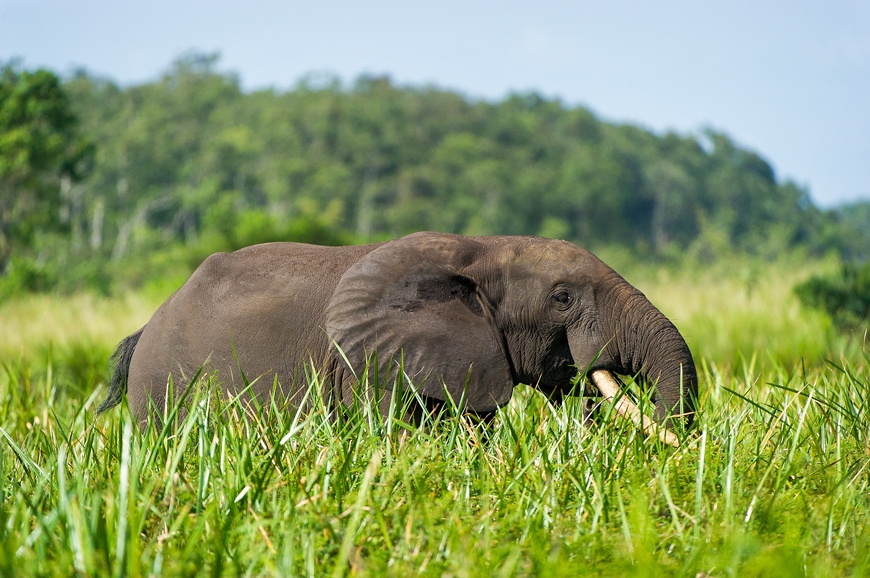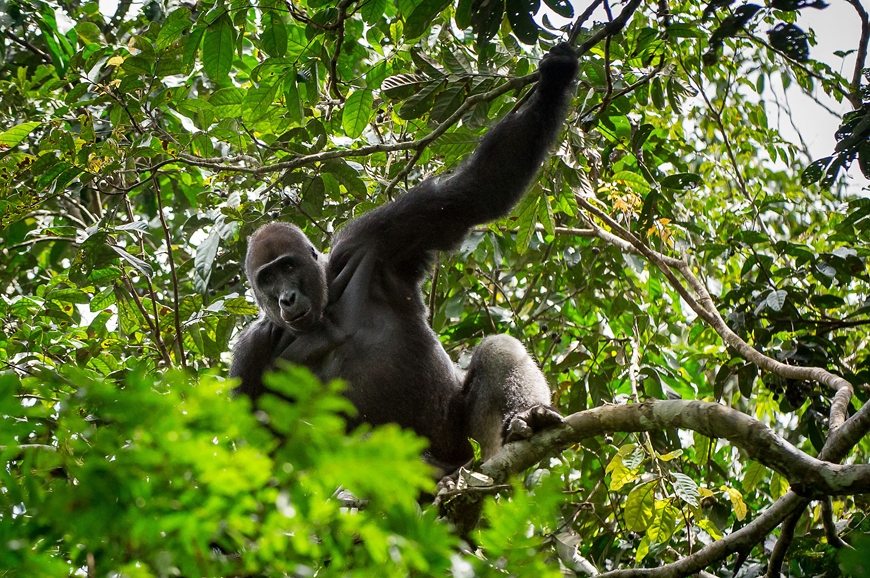 Gorilla tracking
"The analogy of the haiku poem [is] a starting point for the design of the Odzala camps—as an example of the elegance of brevity and the simple, meaningful gesture; the humility of the frugal footprint"—Odzala Wilderness Camps
The Gorillas are the main species of wildlife searched for from the Ngaga camp. The animals are tracked on foot, the search party led by a guide and skilled local tracker, who interpret and follow signs on the forest floor leading to the shrewdness* of gorillas—though sighting them cannot be guaranteed. (*This is a proper name for the "group of apes").
Around Lango Camp, animal sightings may include Buffalo and the swamp-dwelling sitatunga, elephants and spotted Hyenas and many more—including the nocturnal leopard and red river Hog.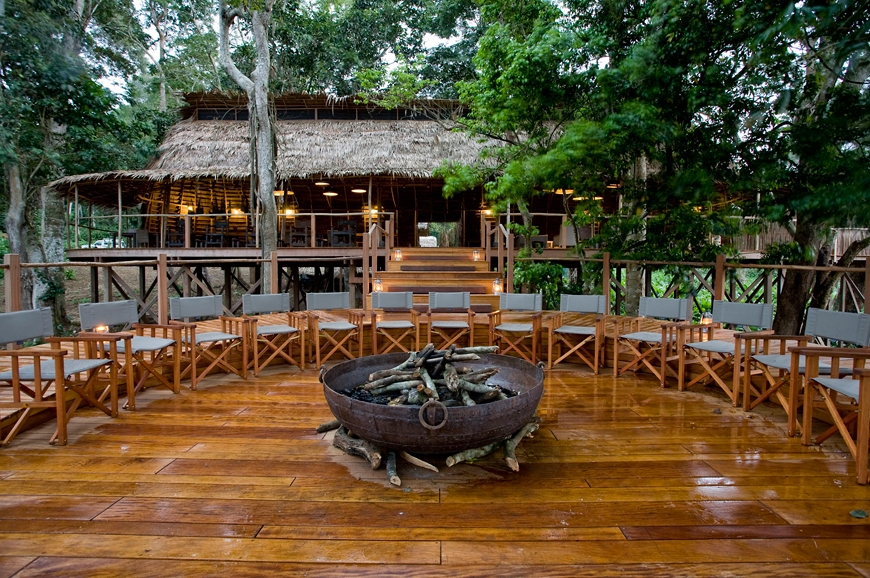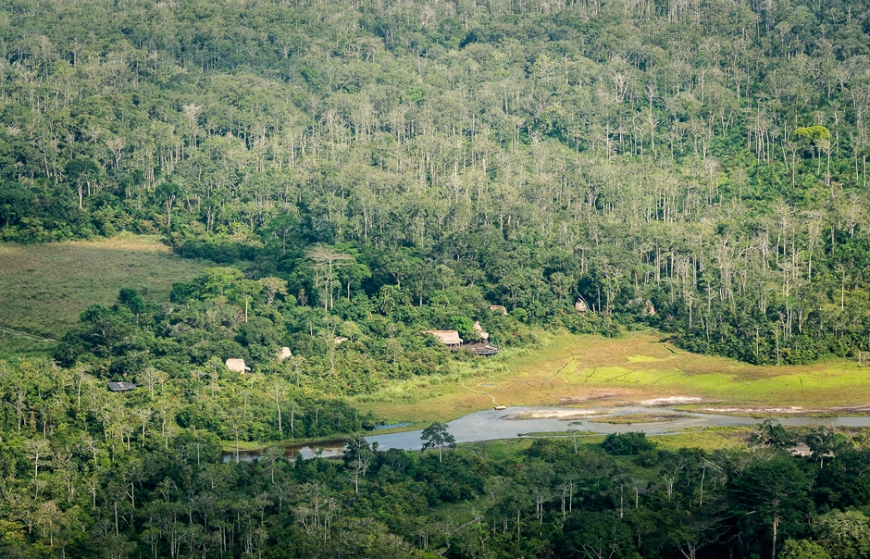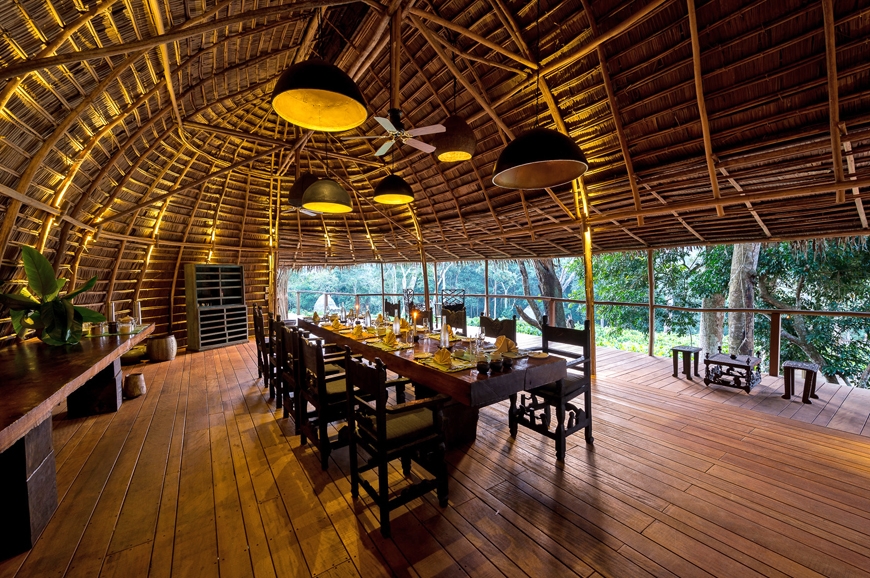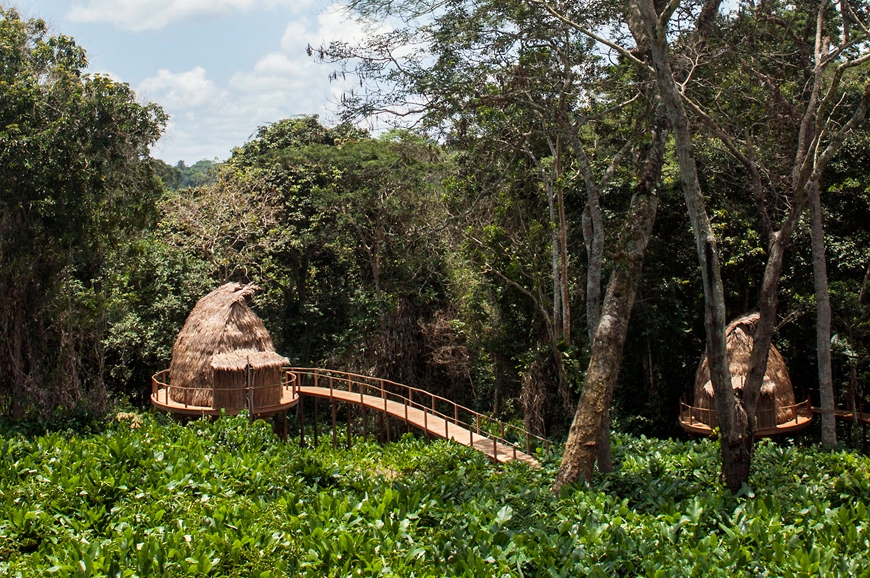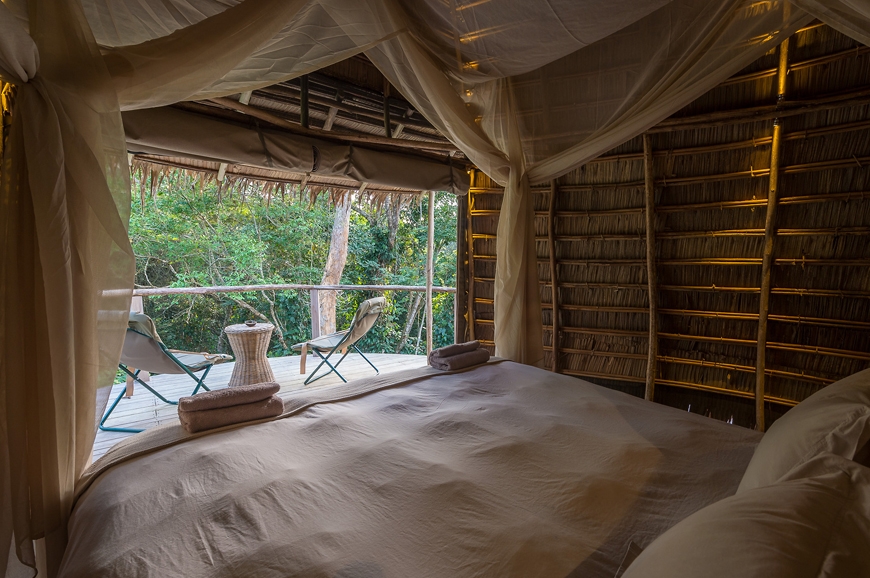 ---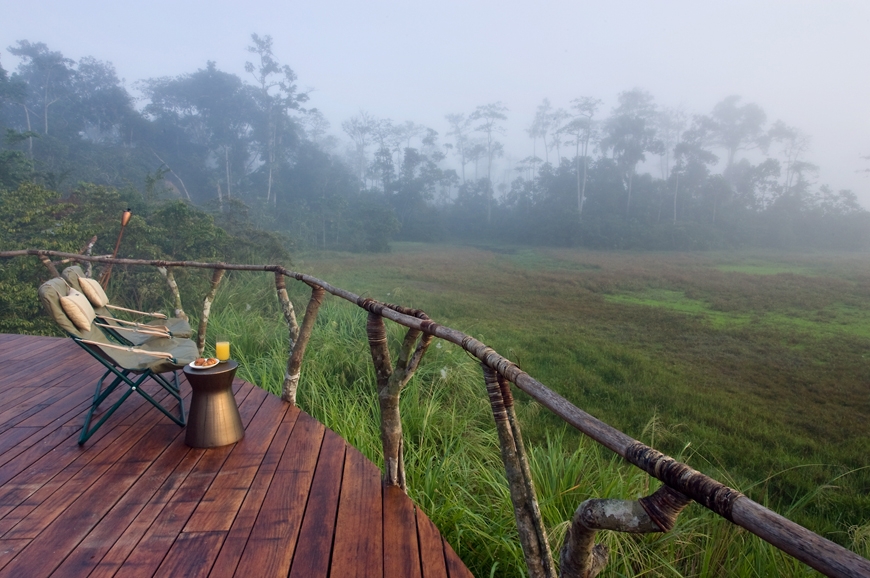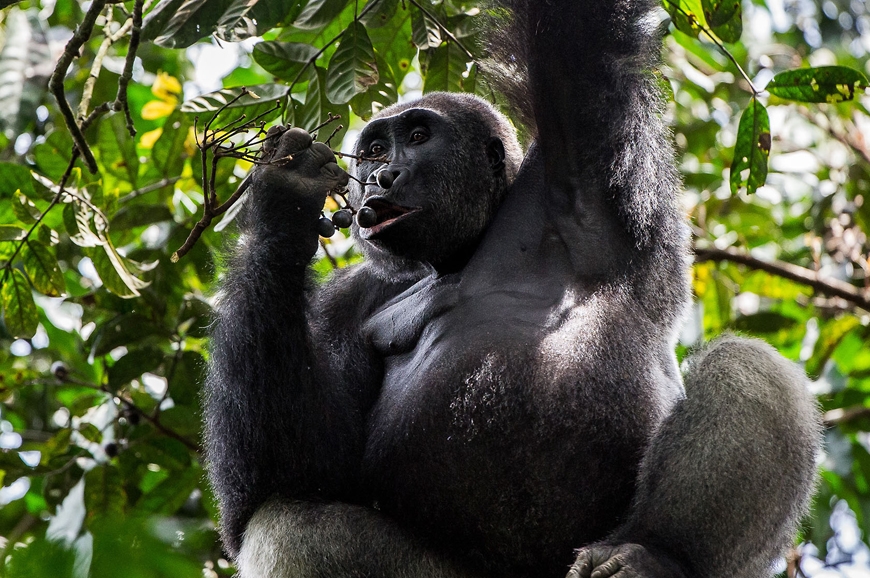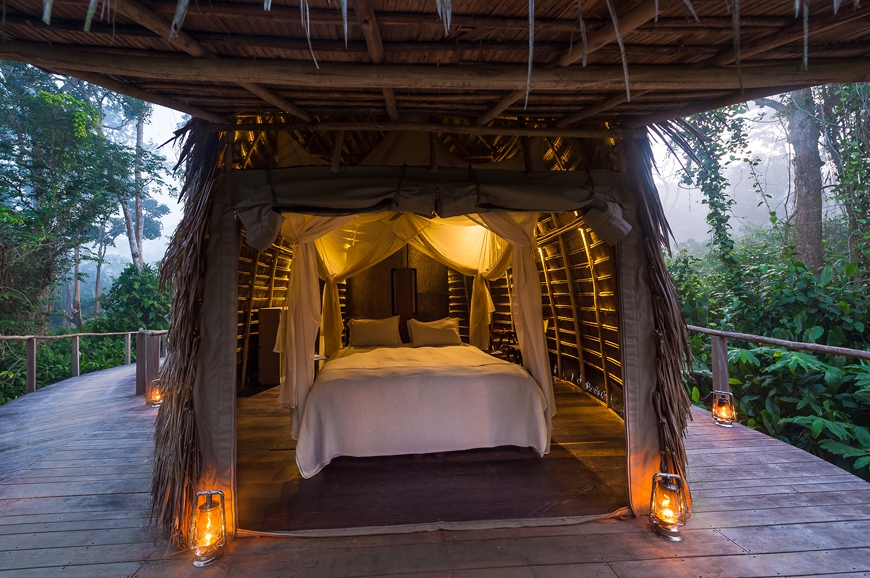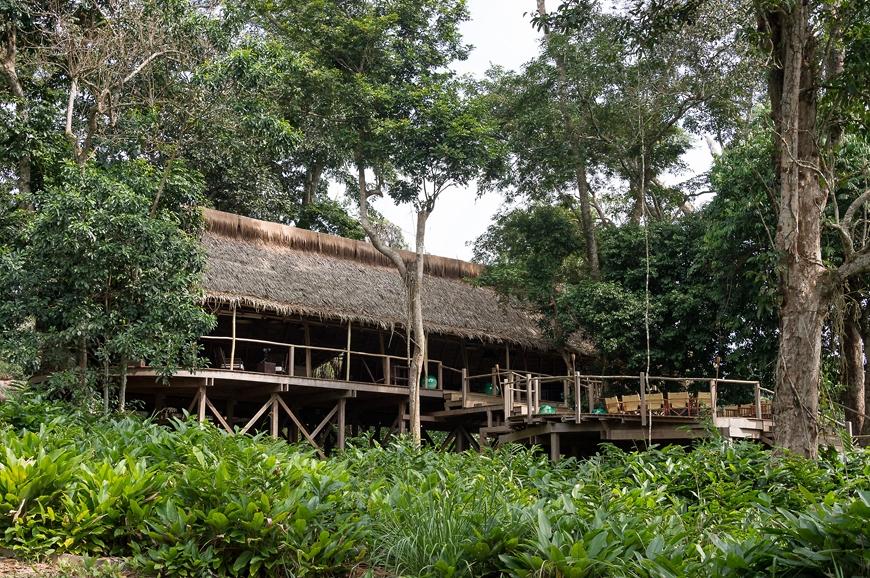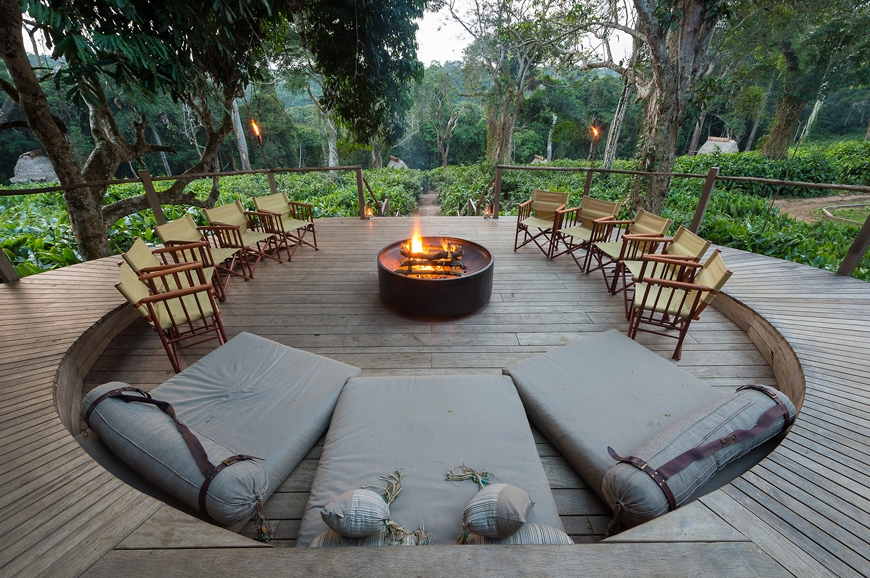 For more information visit Odzala website.
Photographs © Wilderness Safaris.