Singita Explore is as close to nature as you can get. Always finding locations in remote parts of the reserve, the camp moves directly into the path of the annual migration or to a particularly scenic location in the reserve, depending on the season and the weather.
Nothing beats having your tent pitched in the perfect spot. Available year round and on an exclusive-use basis, Singita Explore Mobile Tented Camp guarantees closeness to wildlife and untouched landscapes, offering experience that is genuinely authentic—and uncomplicated.
Exclusivity and safari comforts
This is very much a back-to-basics mobile camp. Designed for absolutely minimal environmental impact, treading lightly on the reserve, Signita guests are hosted by a team that includes private guide, camp host, chef and camp staff.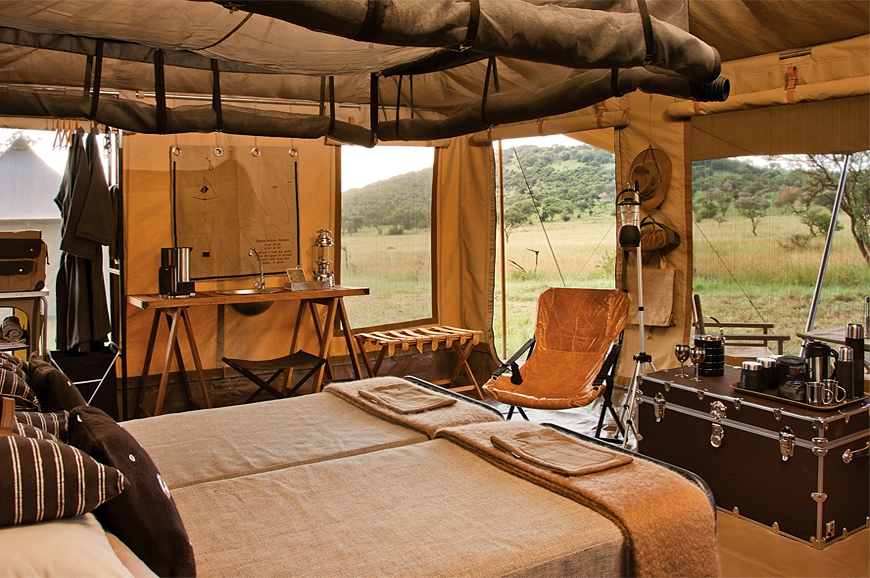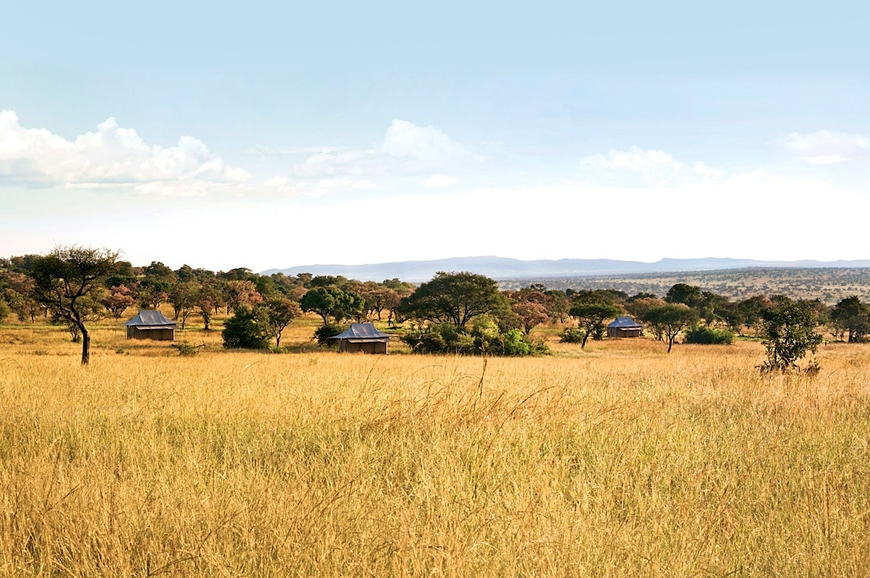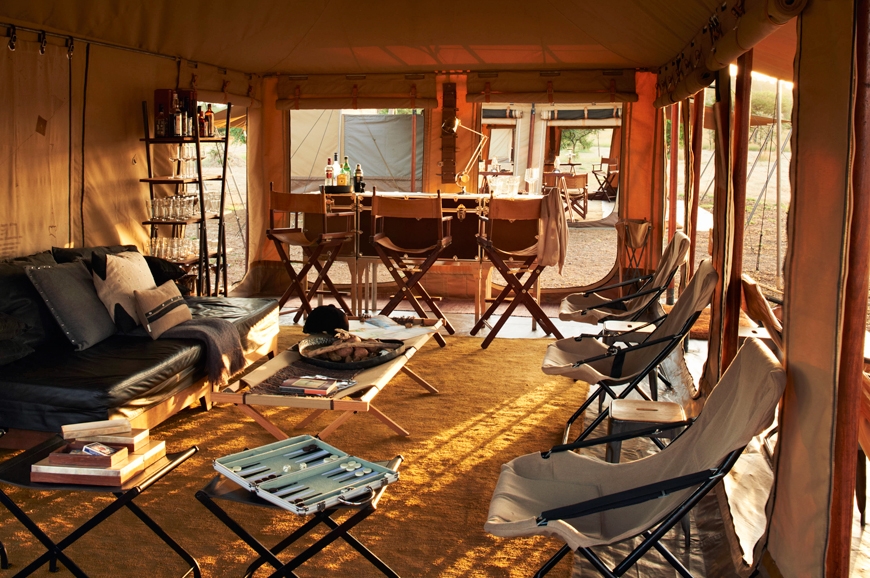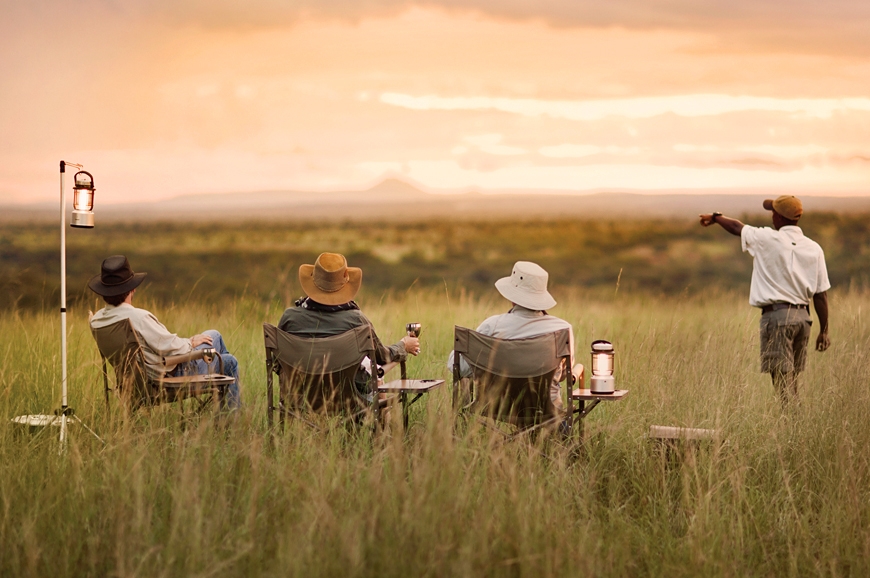 Singita has six spacious canvas hideaways and two large tents for dining and relaxation. This allows for two individual mobile camps to be operated at the same time, depending on the number of guests. As few as two people can book one camp and have complete privacy—with the second camp set up elsewhere in the reserve for a separate party.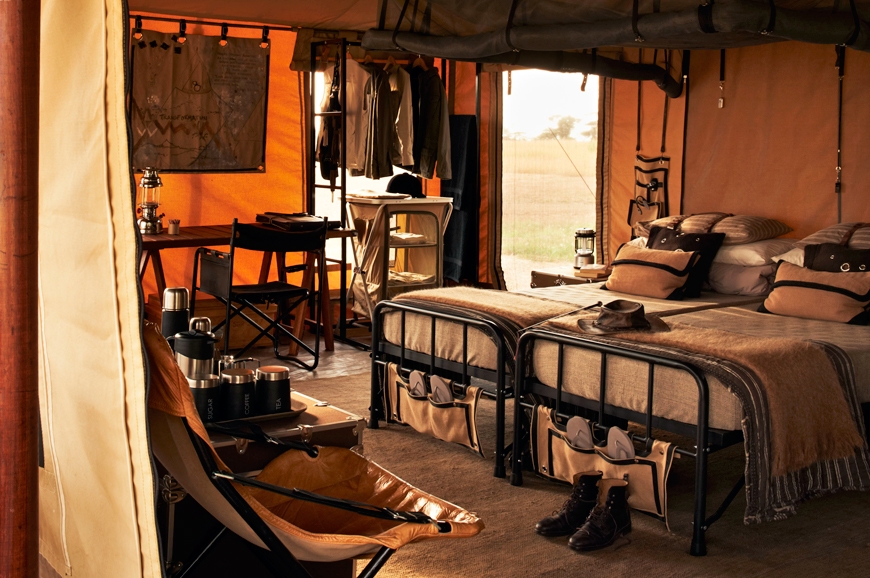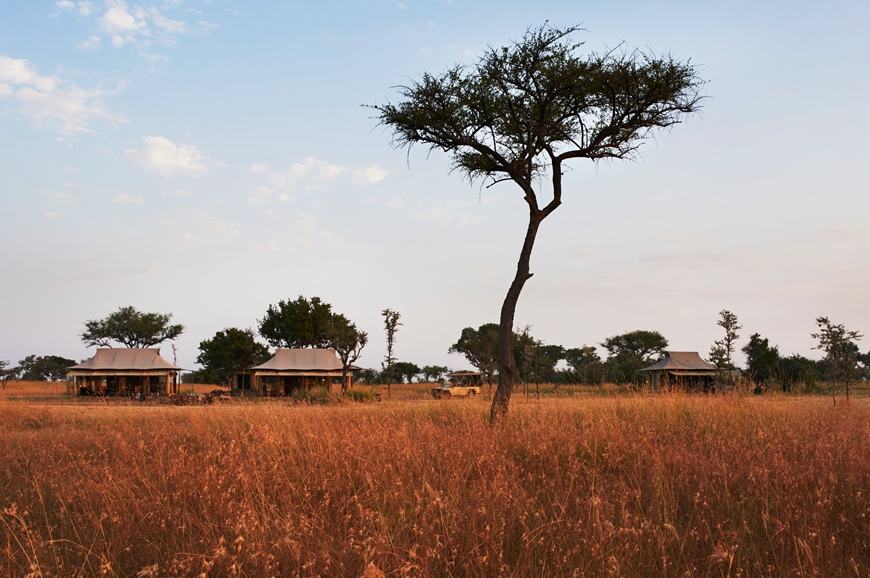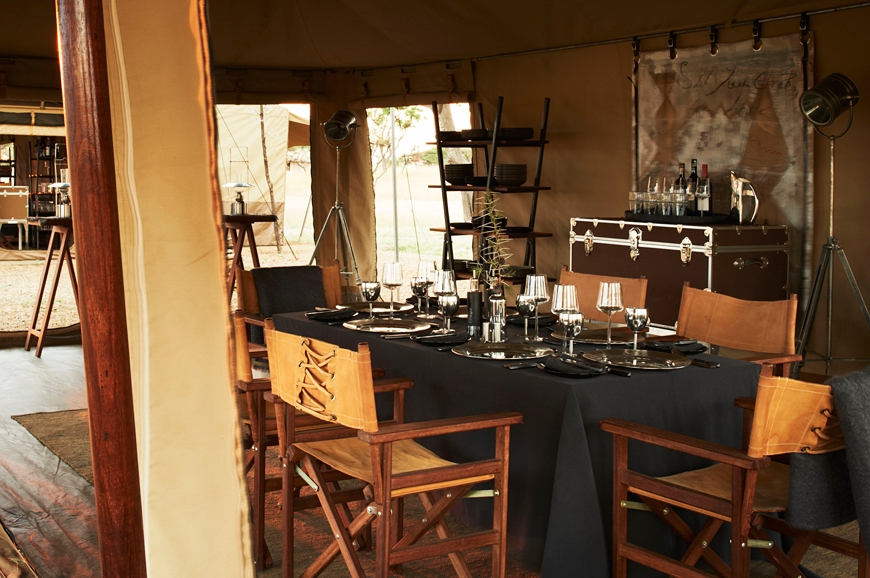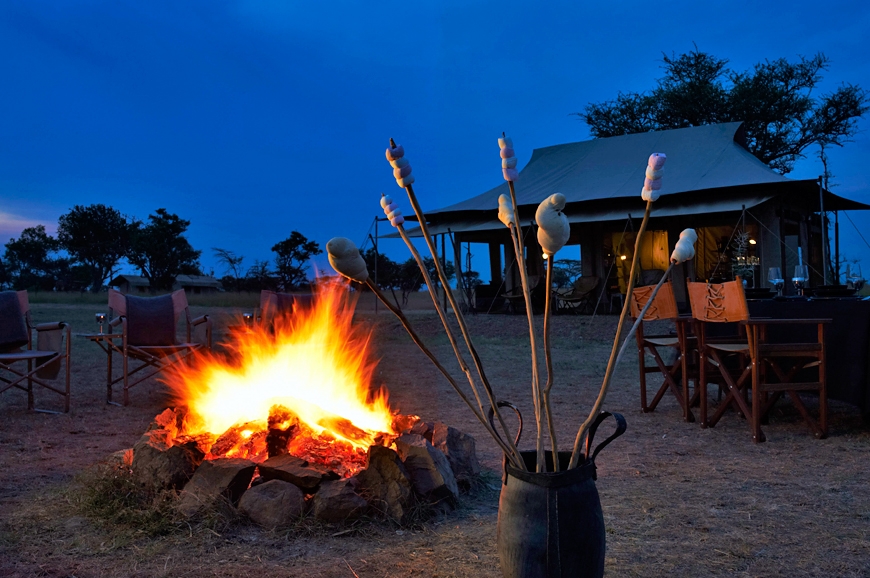 Luxurious and uncomplicated
The tents are enchanting as much as they are practical. All have a luxurious, layered interiors by Cécile & Boyd's, where attention to detail is paramount: from plentiful throws and cushions to books and delightfully scented bathroom amenities.
The tents have en suite bathroom with a hot bucket shower and a flush toilet which is perfectly adequate—the kind of luxury that comes from the simplicity of the experience.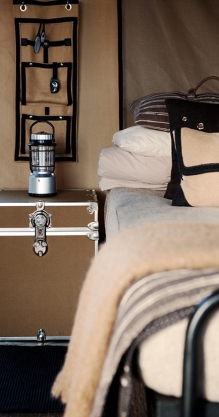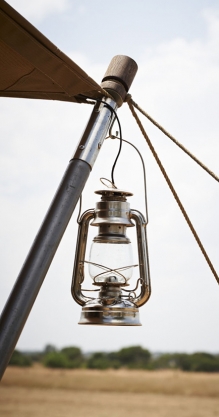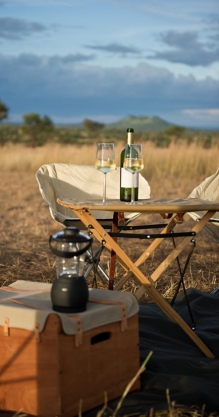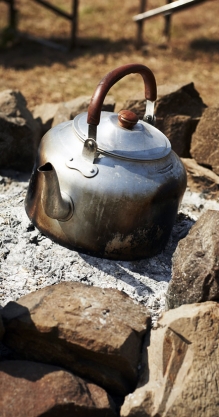 Into the Wild
"There are places […] that still exist—wide and untouched expanses of an unchanged world—as a reminder of ageless wonder and beauty. And it was to play a part in preserving the quiet majesty of these places that Singita was created."
—L.Bailey
Singita Explore Mobile Tented Camp offers a true journey in the African wilderness, where days are spent exploring the savannah with its abundance of game, and nights are filled with the haunting songs of hyenas.
Such return to the simplicity and authenticity of safari life is unique and unforgettable: guests can connect with the earth and wildlife as they never have before.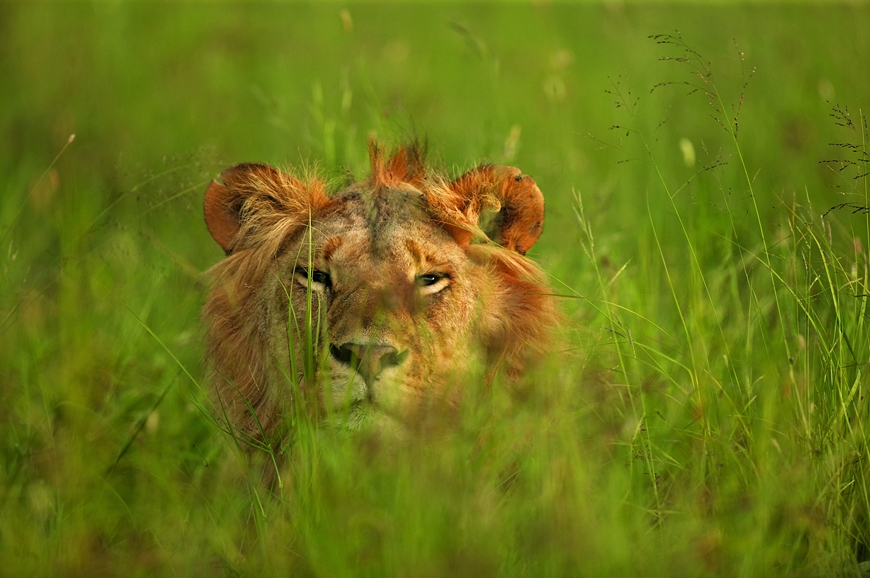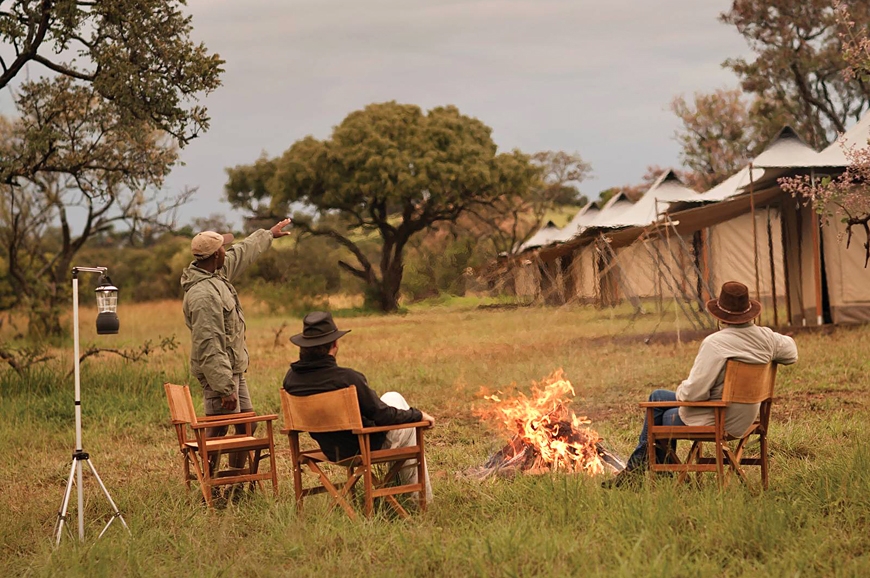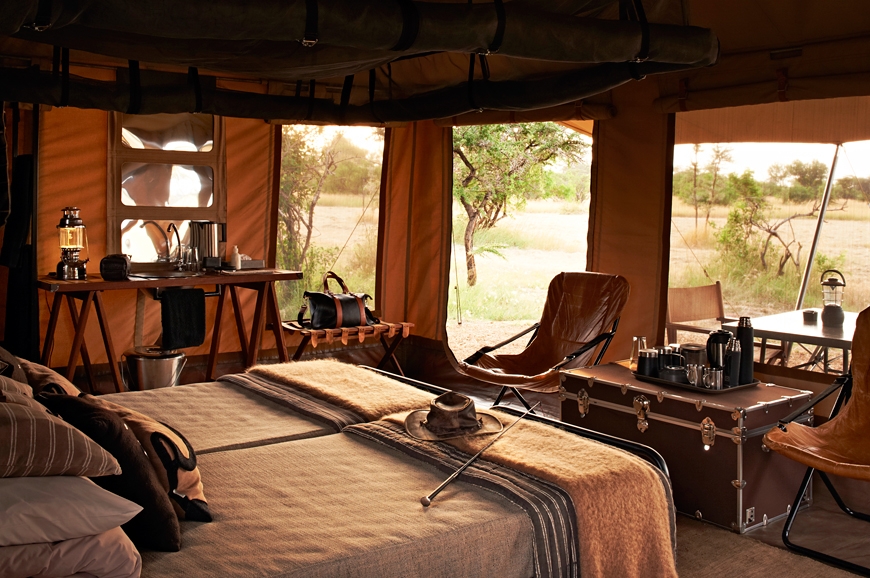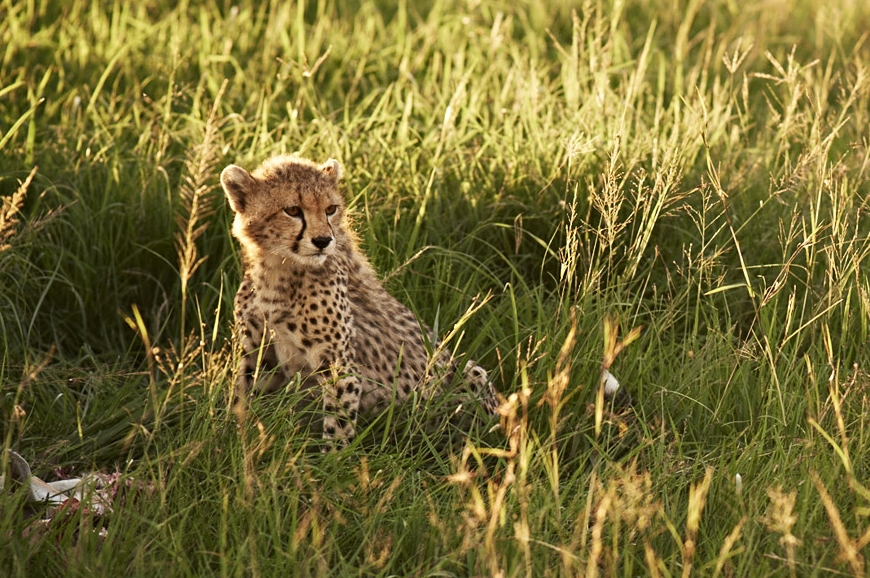 Singita reshaped camping in the wilderness into an experience that caters to modern sensibility. It is camping, but with all the creature comforts and attentive service so essential to a true boutique hotel experience.
See what others think about Singita Explore Mobile Tented Camp on TripAdvisor.
For more information visit Singita website. All Photographs © Singita