There is something exciting and romantic—even atavistic—about spending a night sheltered among the branches of an old leadwood tree. Few places in the world can offer such a treat—an experience not spoiled by the knowledge that the safety of the main lodge is only 5 minutes away.
The treehouses are completely private and secluded and in each a bedroom is set up to accommodate a single or sharing guests for the night, with secure access and as many of the modern comforts as possible.
Indeed the furnishings are more than perfectly adequate for a wilderness experience. The three tree houses are beautifully designed and are provided with vanity necessities, including the mosquito net is romantically draped on the four-pillar bed.
1 The Tinyeleti Treehouse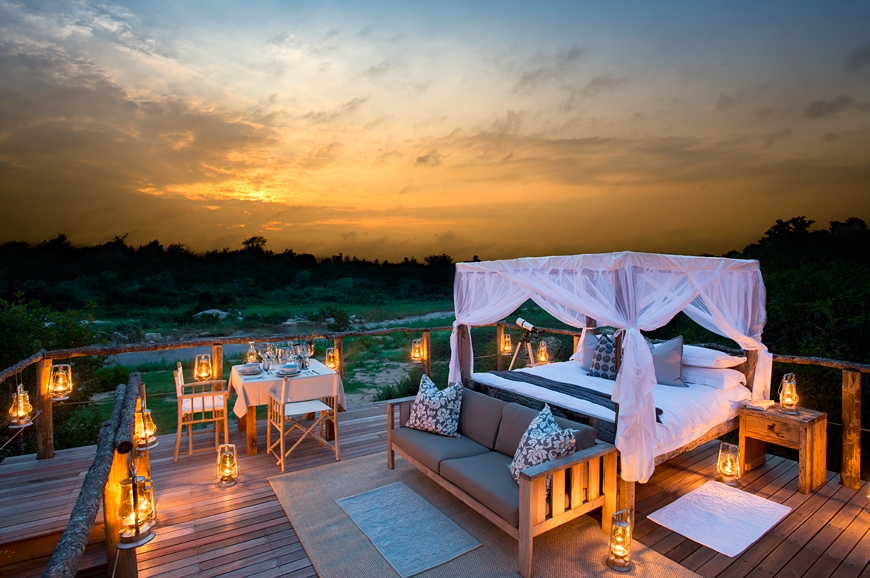 Expect to hear a constant rush of life from the Sabie River: animals, night predators and birds. This treehouse is not just a vantage point from where to observe the meandering river with the spectacle of life it sustains, but a platform that allows to become a part of it.
The 50m2 deck can accommodate 4 guests—and children are welcome. There is no electricity—but the lodge will equip you with a torch, and you should even be able to get a cellphone signal. But are you really bothered about checking your SMS? Didn't think so.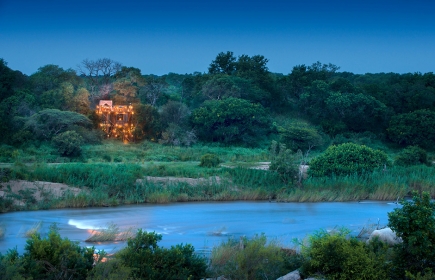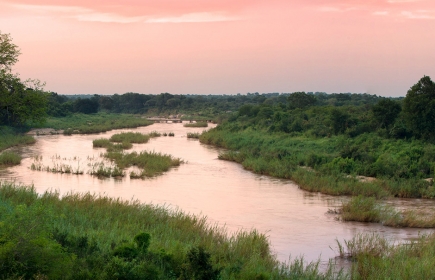 ---
2The Chalkley Treehouse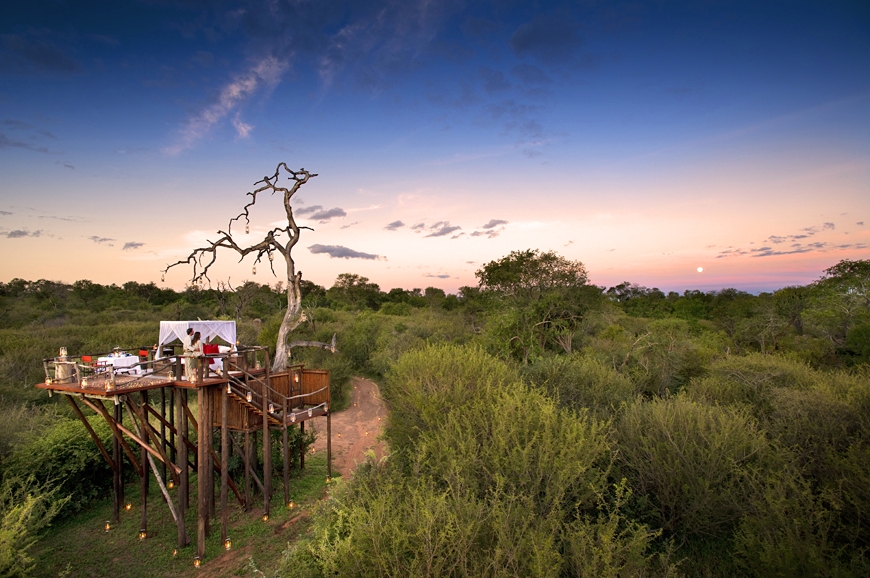 Chalkley is the perfect place to capture and enjoy Africa's vast, splendid landscape. Secure and luxurious, this "bush bedroom" has all the comforts that a guest can expect at a five star safari lodge. Arrive here at sunset and find a delicious picnic dinner awaiting—and finish the day by sipping a drink long into the starry night.
---
3 The Kingston Treehouse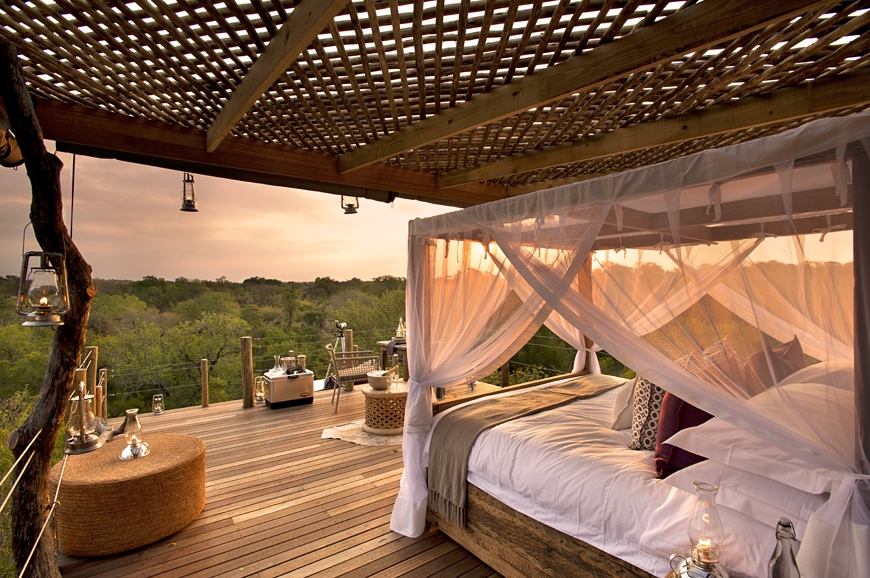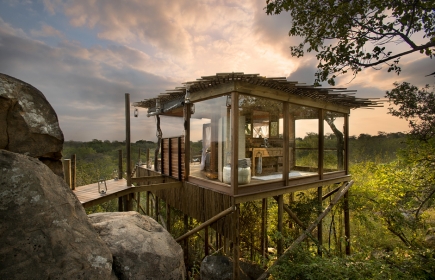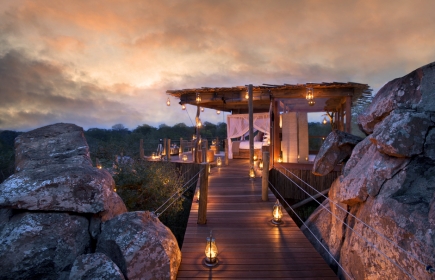 The most striking feature of this delightful hideaway is its construction. It employs large sheets of glass, combined with wood—to a spectacular effect. The contemporary décor inside seduces with understated greys and whites—and elegant black and purple. It's a luxurious setting with a unique window to enjoy the ever-changing views—no matter what the weather has in store.
Photos © Lion Sands Private Game Reserve.