The sense of place was evident in the essential inspiration for the original lodge's design: the shapes and geometry of the weathered stone boulders and the curvature of the river bed.
Seventeen years later, the designer Boyd Ferguson wisely decided to stick to the model, expanding it and updating. He looked to the surrounding landscape, incorporating colours, textures and shapes of the Sabi Sand area—and opened up the guest areas, lowering them and moving closer to the river, thus taking advantage of the magnificent setting beneath the weeping boer bean and the ebony trees.
Opened to the elements or separated from the outdoors only by glass walls, the lodge feels at one with the environment, allowing a full engagement with the wildlife for which the Sabi Sand is so well known.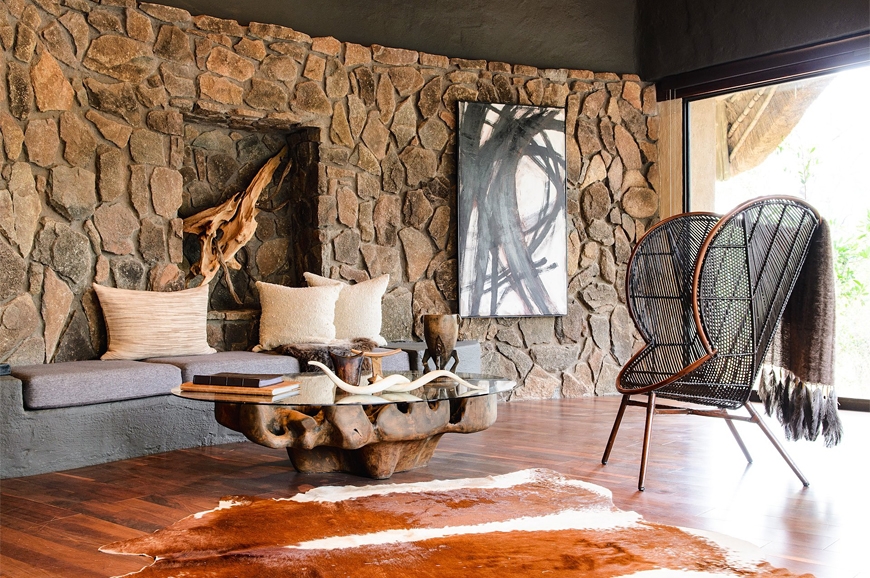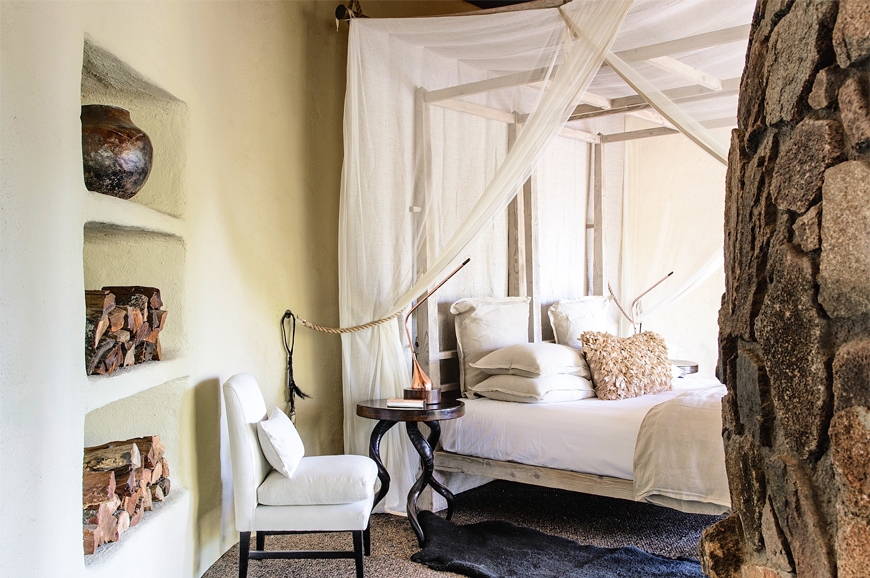 Derived from the earth
"In a world where everything at a certain level has become inherently generic, and therefore bland, the eye easily becomes bored, especially when over-exposed to beautiful, aesthetically pleasing surroundings. Eventually, what happens is that one stops seeing at all."—Boyd Ferguson, the designer of Singita Boulders Sabi Sand
Inside, the handcrafted design of authentic African provenance mixed with exquisitely combined textures and objects offers a showcase of interiors which we can only describe as instantly iconic.
Rustic, worn, woven and carved furniture is paired with original contemporary paintings and sculptures. Glass walls and soft, sensual textures are complimented by sheepskin rugs, fossilised tree stumps, slabs of solid stone, artisanal wrought iron and leather. Each element seems to have been designed to reveal its intrinsic beauty, underscoring Singita's legendary attention to detail. Together, the interiors ooze a sophisticated feel of African luxury.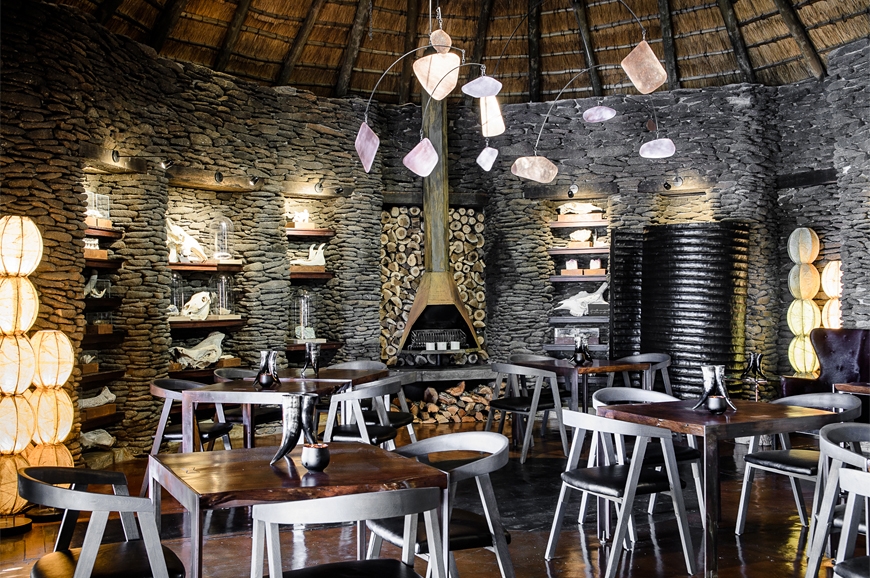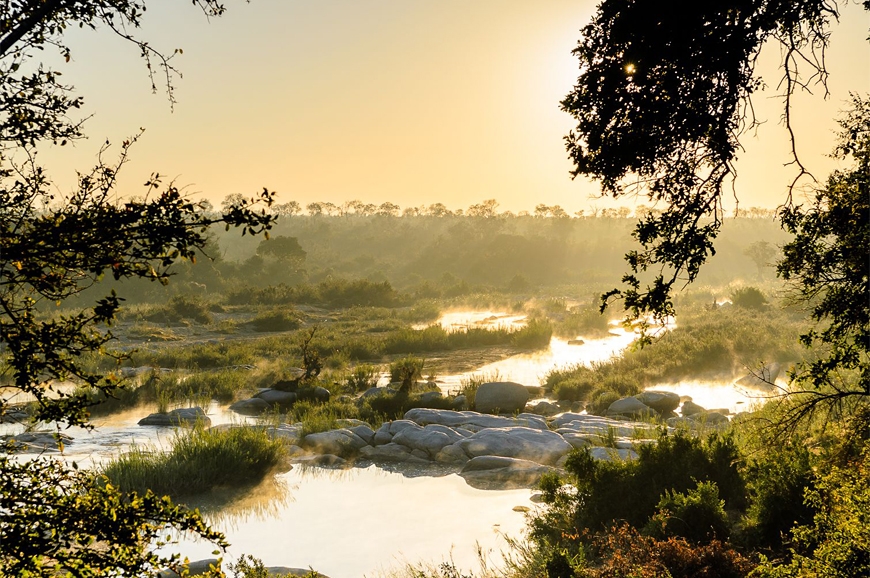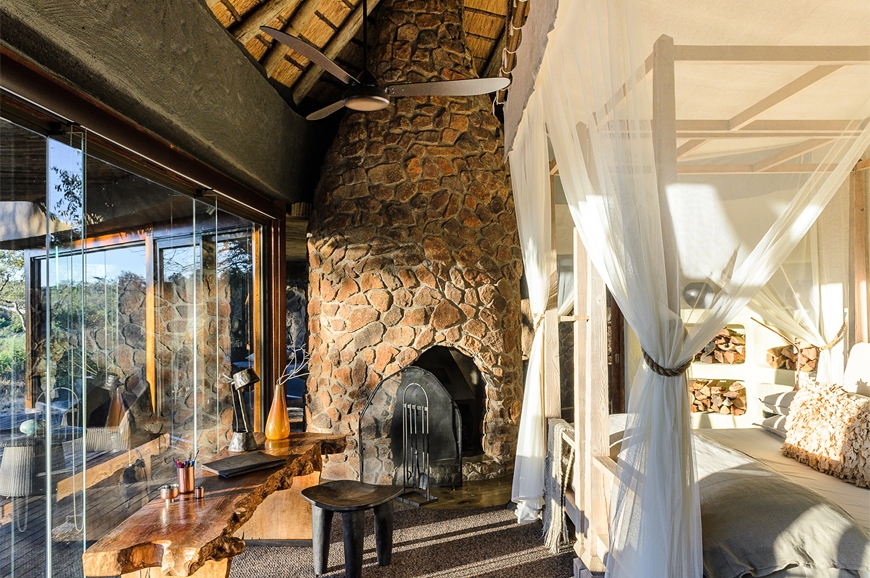 Simple and Soulful
"[At Boulders] there is a sense of authenticity, earthiness and primal beauty, so that [the guests] start seeing things again with a fresh perspective… perhaps even rediscovering aspects of themselves from which they may have been cut off."—Boyd Ferguson
The lodge has also re-invigorated its luxurious creature comforts. Brand new is the outdoor dining pavilion, situated in one of the best vantage points overlooking the Sand River. It wows with its matted, nest-like ceilings suspended at different heights, which resemble tree branches.
Comfortably spaced for the best privacy, the updated guest suites (of which two are designed for families) blend sensual Africa with a luxury high-end design. They feel stripped back down to the basics… even though they certainly don't lack comforts. Pared-down and with an atmosphere of tranquillity, they provide a soothing sanctuary in days filled with adventure.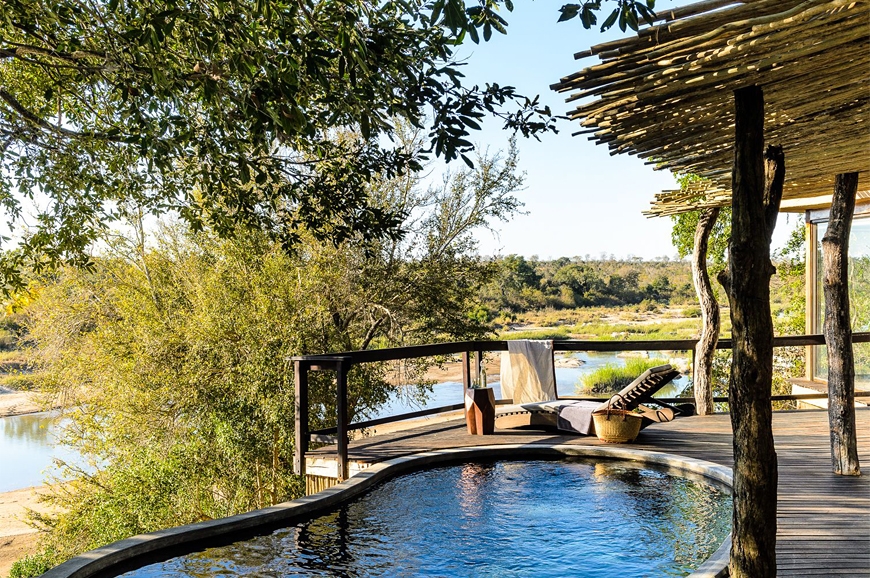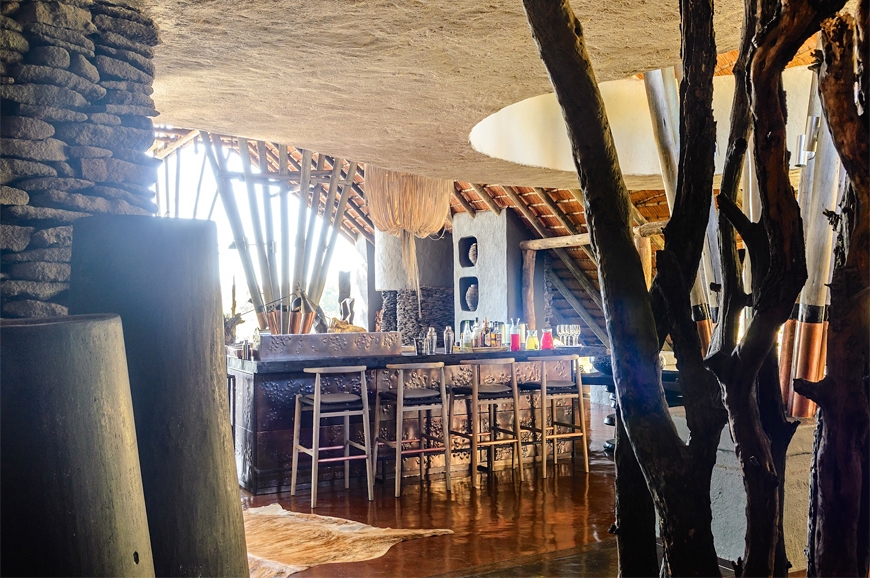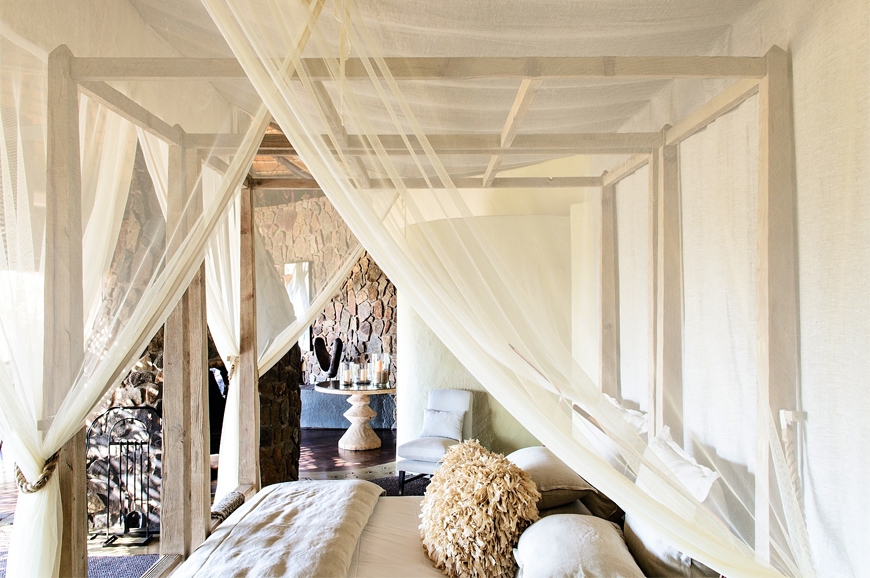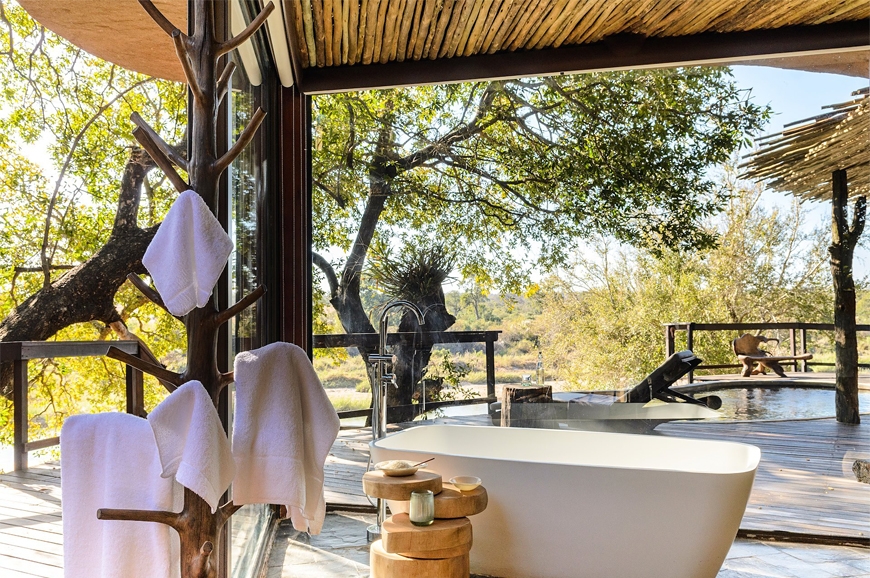 Photos © Singita.