Stone Camp lets its guest fully experience the serenity and magic of camping in the desert. It's all about the bonfires in the evening and the aroma of fresh bread carried in the cool air of early morning. It's the imposing sight of the Atlas Mountain range and the white tents, tastefully decorated by the founders of Scarabeo.
Scarabeo Project has been dreamed up by a couple from Belgium: Vincent T'Sas, a photographer and Florence Mottet who is a graphic designer. Their background shines through—in the intelligence of the décor.
Inspired by some of the best African lodge design, the pair created an exemplary style notable by how restrained it is—something dramatically at odds with what a typical "Moroccan" style is too often guilty of, in the dominance of form over content.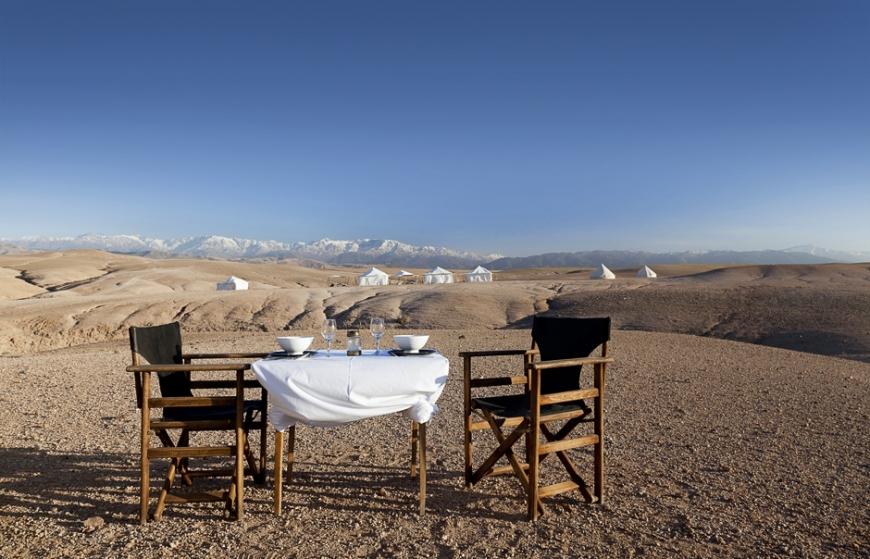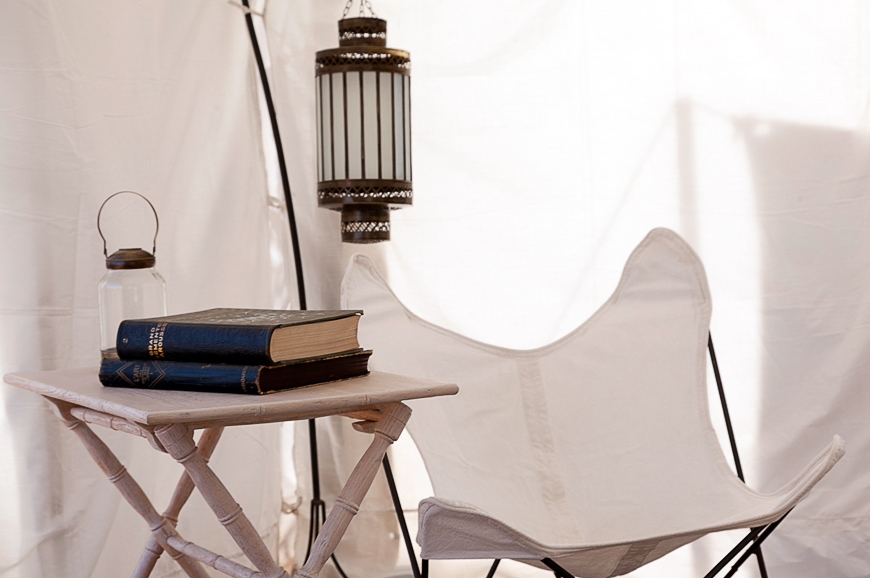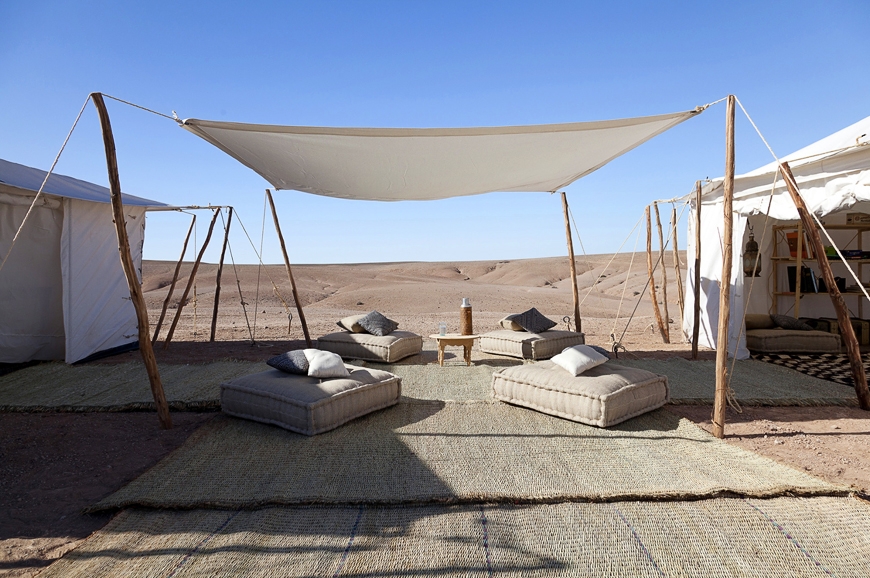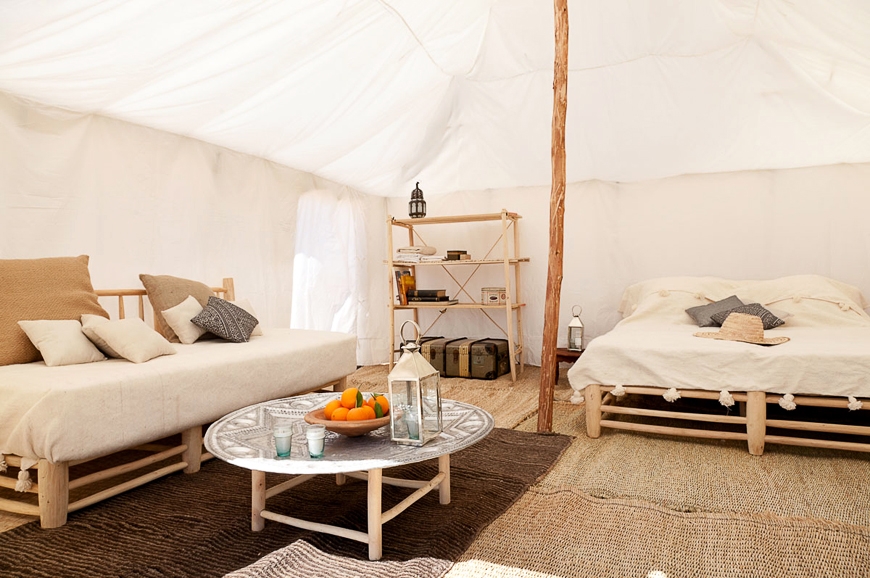 Elegant simplicity
"Perhaps the best way of describing Scarabeo Camp is [its] magic formula: a charming bivouac of oriental-inspired tents, following the rhythm of the seasons"—Florence and Vincent
The Belgians made this simple style a champion of the camp's location. The design matches the landscape in tonal purity of the natural materials: white tents and bedding, caramel-leather chairs, travel artifacts, Moroccan lanterns, bleached-wood, weaved floors mats, biscuit-coloured cushions…
This draws attention to what Stone Camp really is about: absorbing the place and experiencing the purity of the Moroccan desert life.
On the emotional level, the design creates a feeling of being part of an expedition from the golden age of explorers. It's a trip to the simpler times… without leaving the comforts of modern life.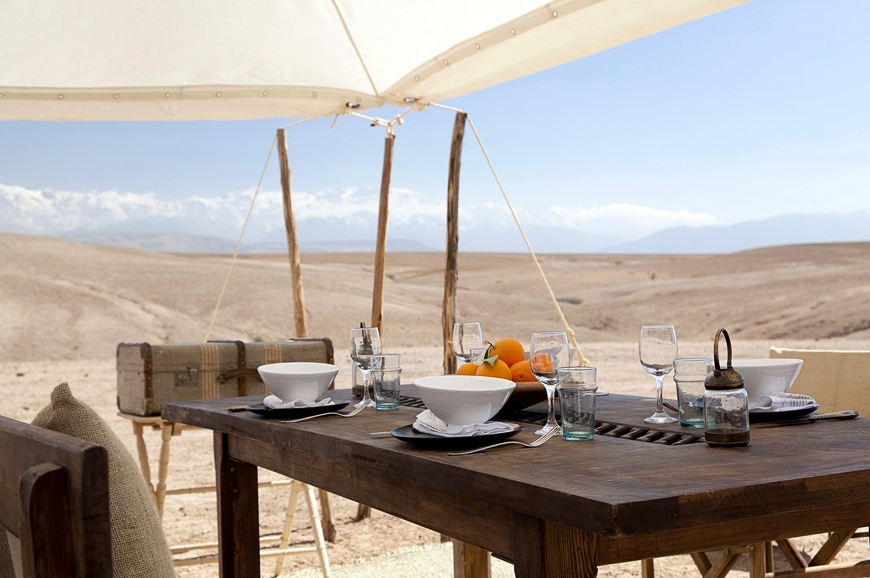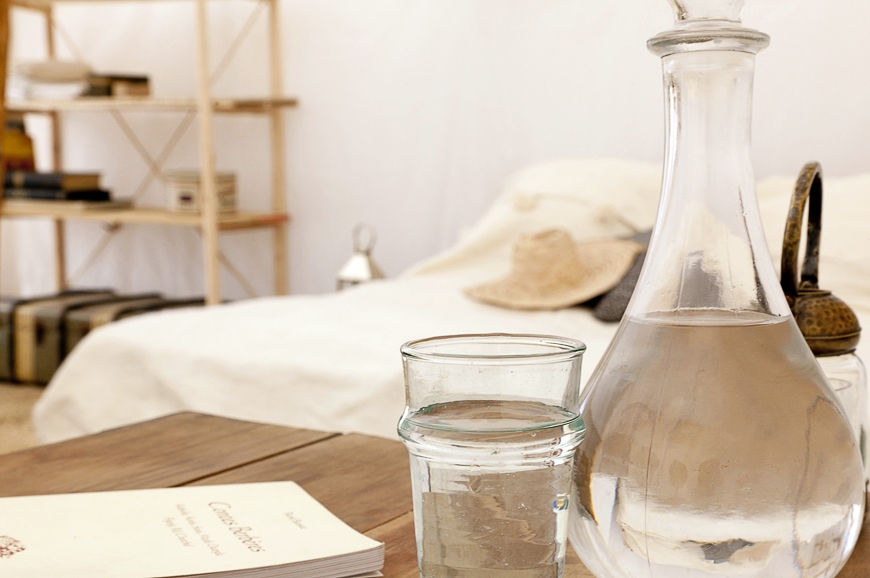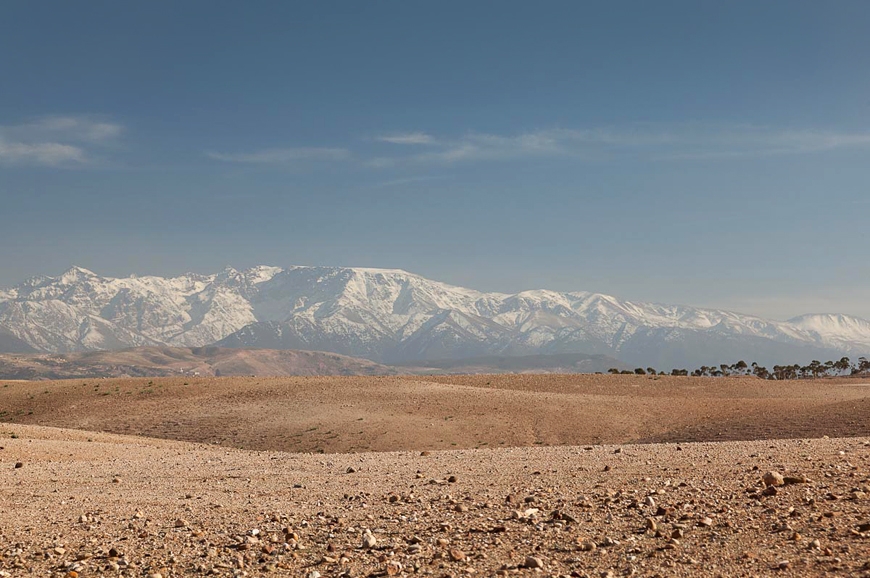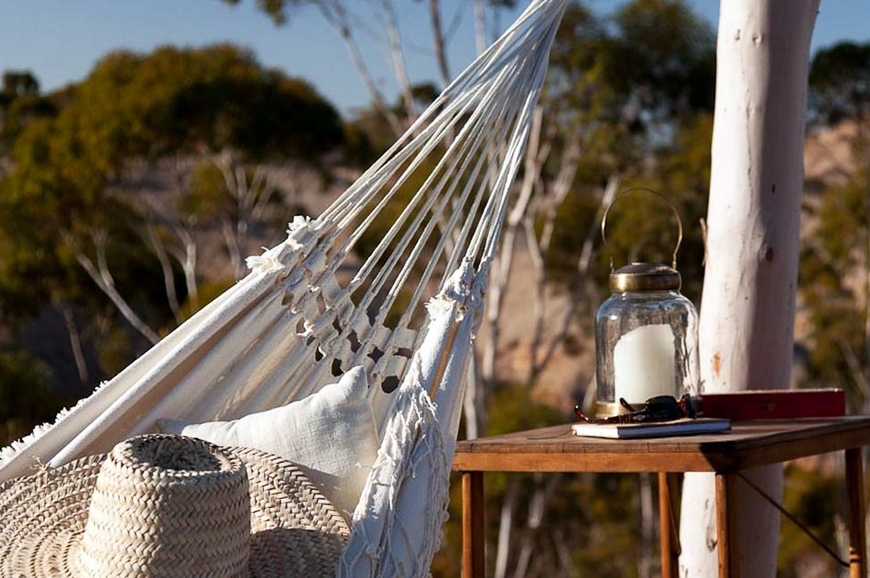 Changing places
The camp has the added attraction of being very accessible, as it is located less than an hour's drive from Marrakesh.
However, its exact location varies. With changing seasons the camp moves between two different sites, making the best out of warmer temperatures.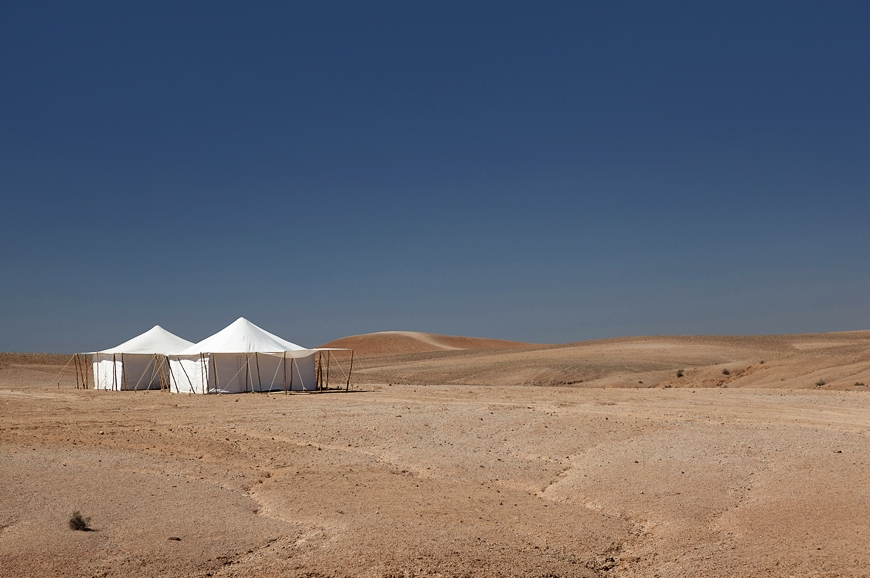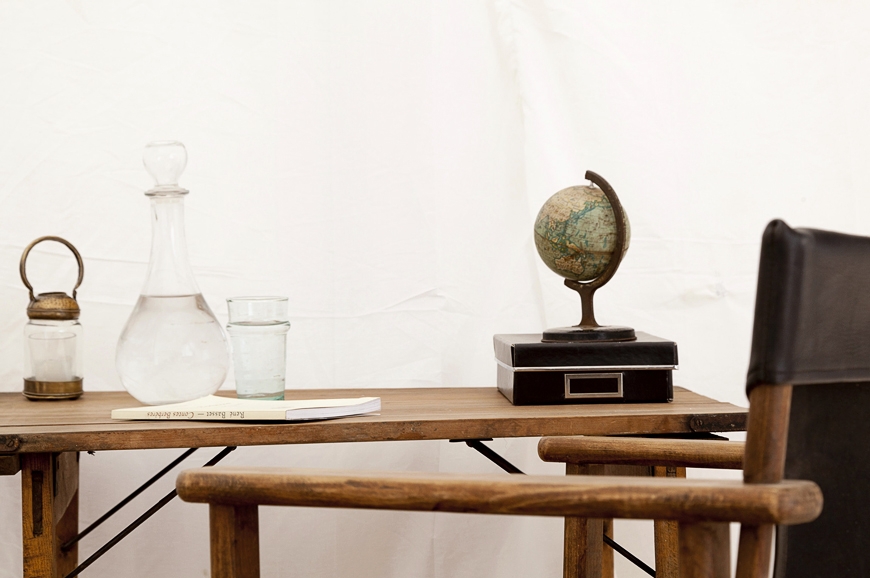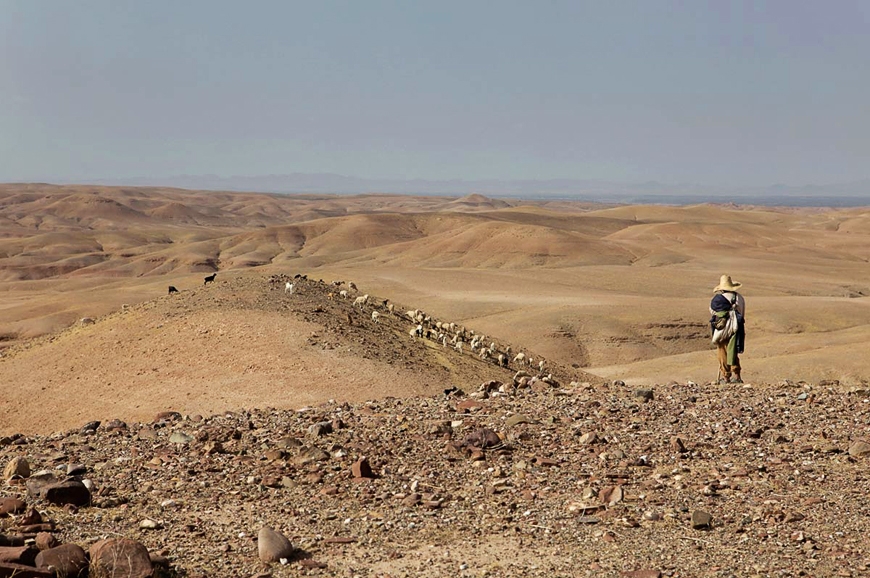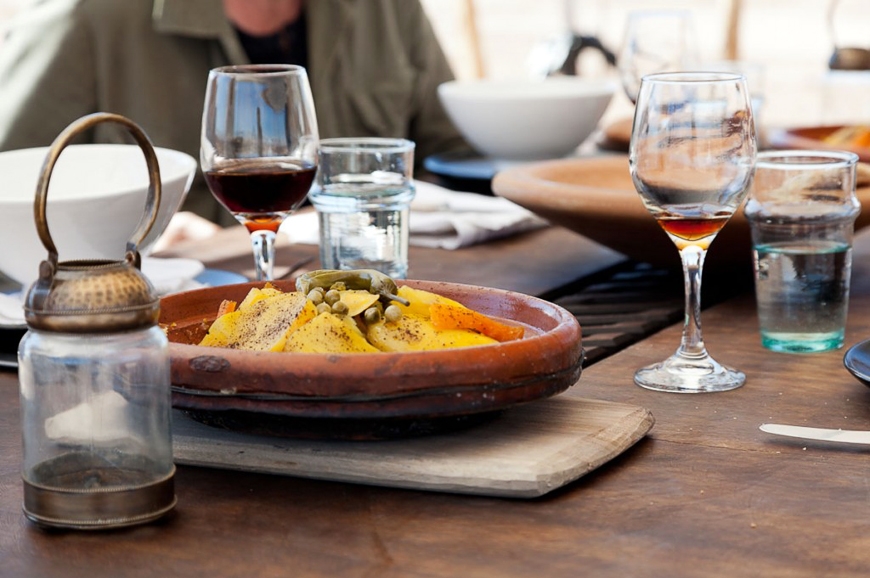 In winter the tents are pitched in the heart of the Agafay desert, but when the summer temperatures make these stony plains too hot, the camp is moved few kilometres and set up in the shade of eucalyptus grove.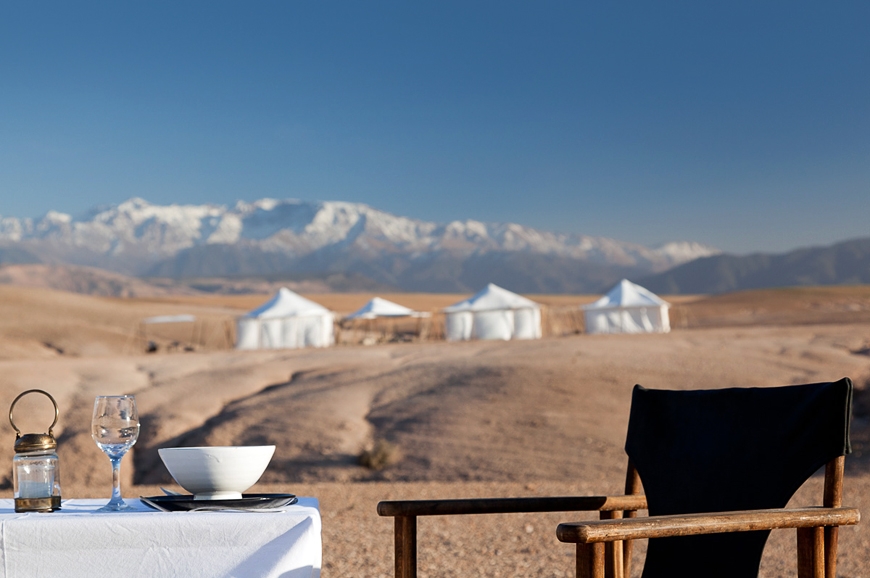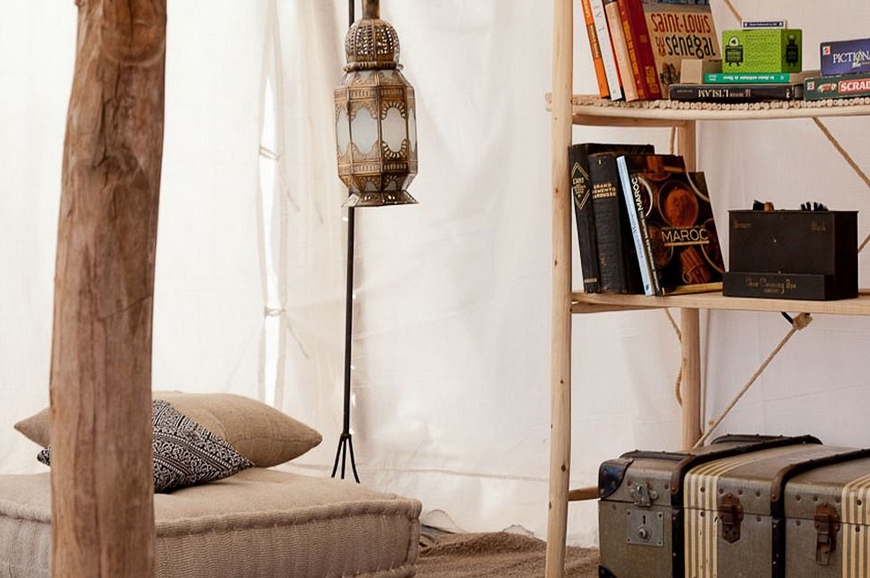 More to come
This is not the first time Florence and Vincent embarked upon a hotel project (they had previously opened a riad in the Marrakech's medina)—and it is not going to be the last. The Stone is only the first camp of four planned in various locations around Morocco, including Agadir and Sahara.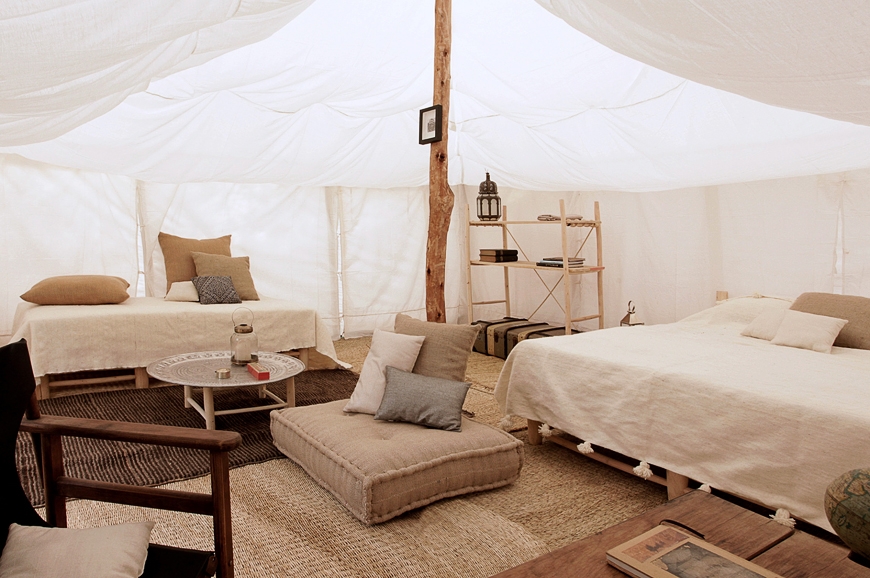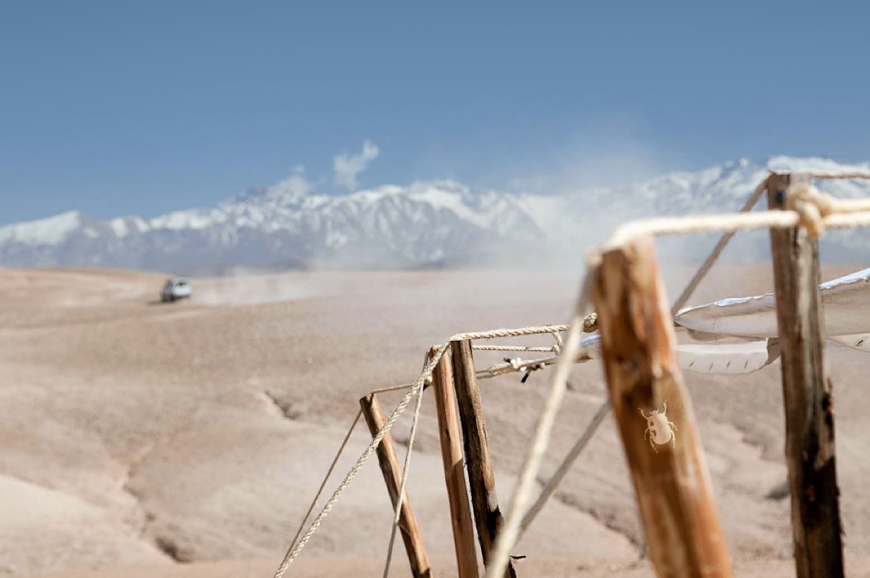 ---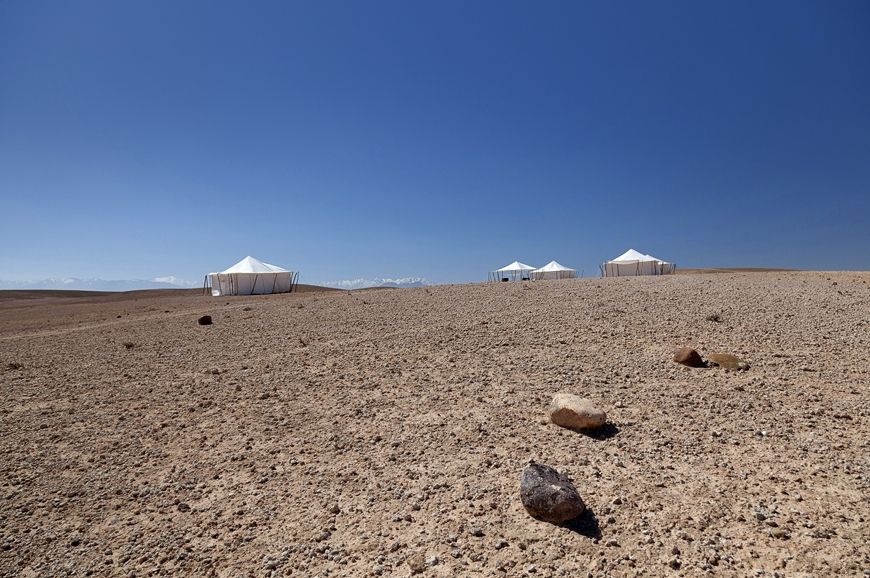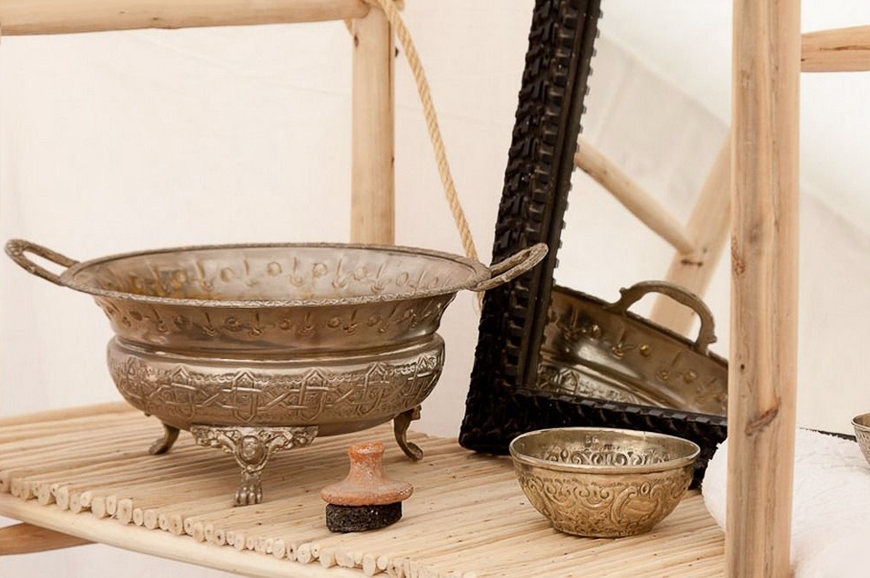 For more information visit the Scarabeo website.
Photos © Sven Laurent – Let me shoot for you via Scarabeo Camp.