Cool cement floors, attractive colour combinations and aging walls that carry the patina of character and history—these interiors come close to the perfection as far as the newest chic décor trends go.
Historic architecture tends to lend itself into restorations that put too much stock in the formality and grandeur of the heritage. It is not the case at Capri Suite.
The building originally formed part of a 17th century convent, adjacent to the Chiesa di San Michele. The successful refurbishment by the Italian firm ZETASTUDIO Architects turned this bolt-hole into an irresistible Mediterranean hangout.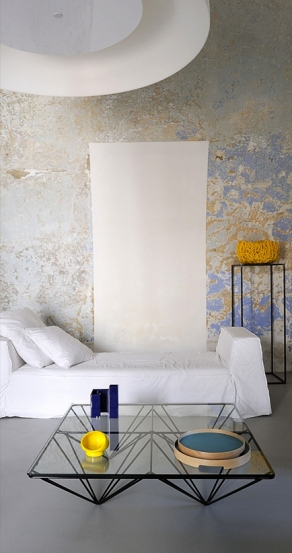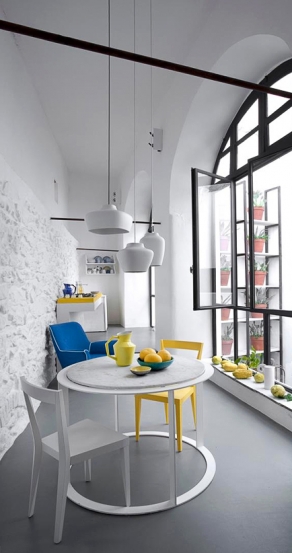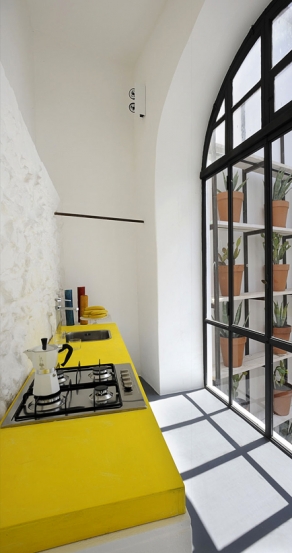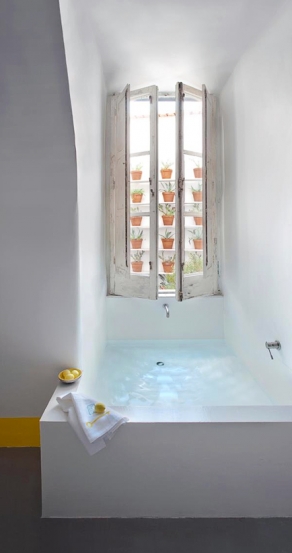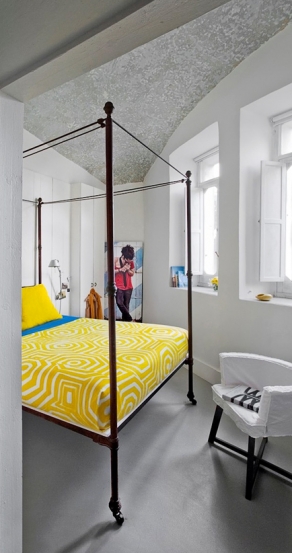 "Questa casa non e' un albergo!" (or "this house is not a hotel!) is a typical Italian mother's rebuke. The ZETASTUDIO's Capri Suite turns it around: this house is a hotel.
Effortless
The architects treated the heritage fabric of the building as a canvass to a playful sketch of a décor.
The ingredients are the simplicity of contemporary furniture and the boldness of colour, and thin black lines—in the form of skeletal iron constructions by Sicilian sculptor Antonino Sciortino—binding everything together in a sophisticated whole. It's the Italian elegance at its best.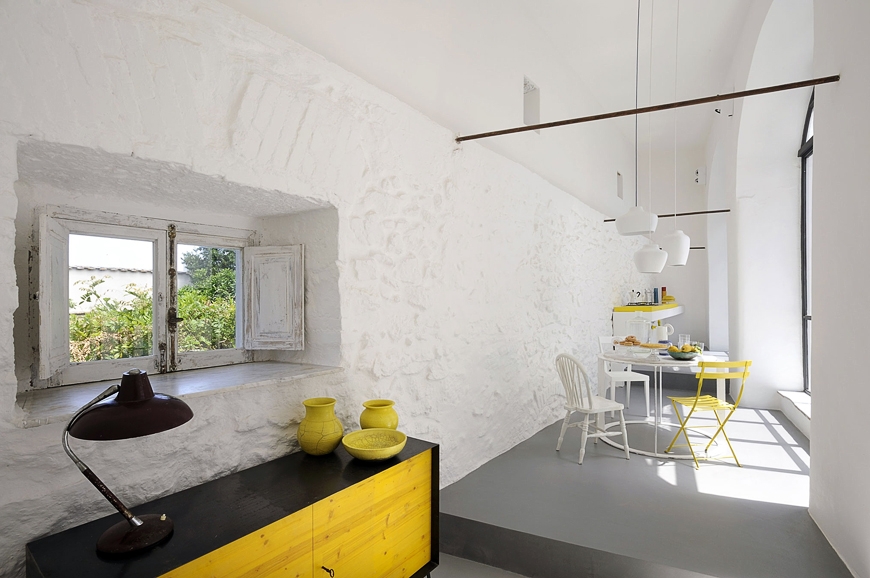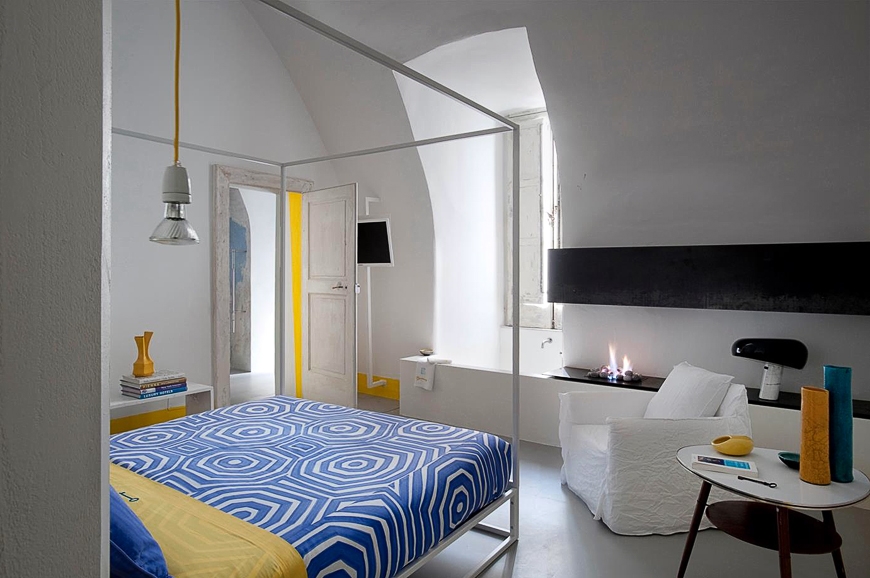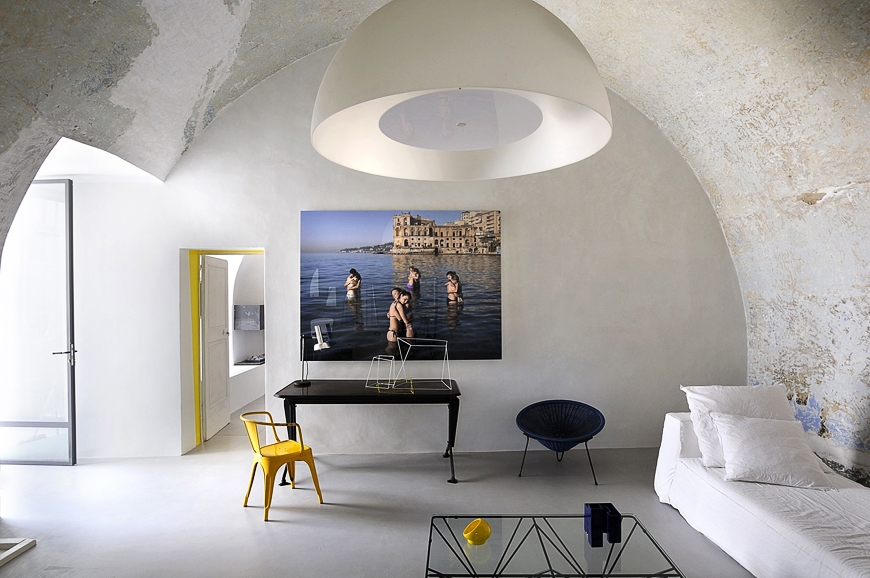 Yellow and blue
"Capri Suite is located in the heart of the ancient village of Anacapri ("above Capri"). It's not far from the Blue Grotto, the Punta Carena lighthouse and all the wonders of Capri."—caprisuite.it
There are only two suites in the hotel: Blueroom and Yellowroom. Their airy floor plans and abundance of natural light are the perfect setting to the mix'n'match of modern fixtures and furniture.
Paolo Piva steel and glass coffee tables share space with 19th century beds dressed with bright blue and yellow linen by Livio de Simone and iconic designer furniture pieces—and even some unique finds, like the desk from the original Olivetti office (1958!).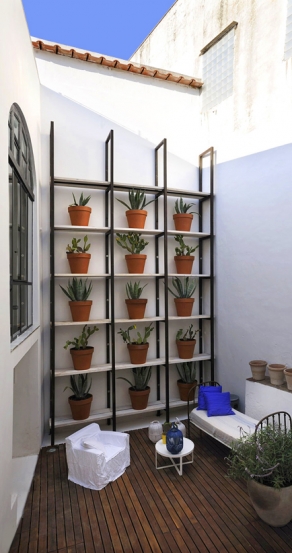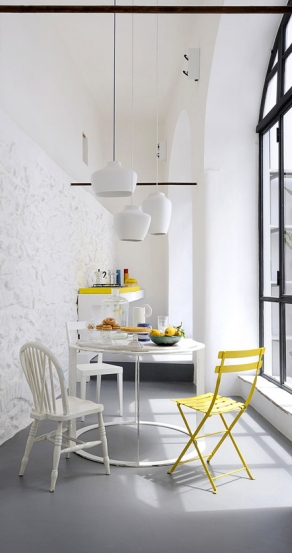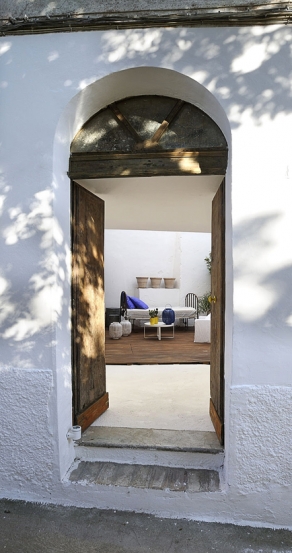 The rooms feature Gaetano Pesce's silicon vases and Eames coat hangers and the massive stone walls render themselves perfect to display poster-sized photographs by Luciano Romano. Adding to the charm of the interiors are the worn-out remains of the frescos uncovered during the renovation and restoration.
Many furniture pieces featured at the hotel can be purchased from the Capri Suite online shop.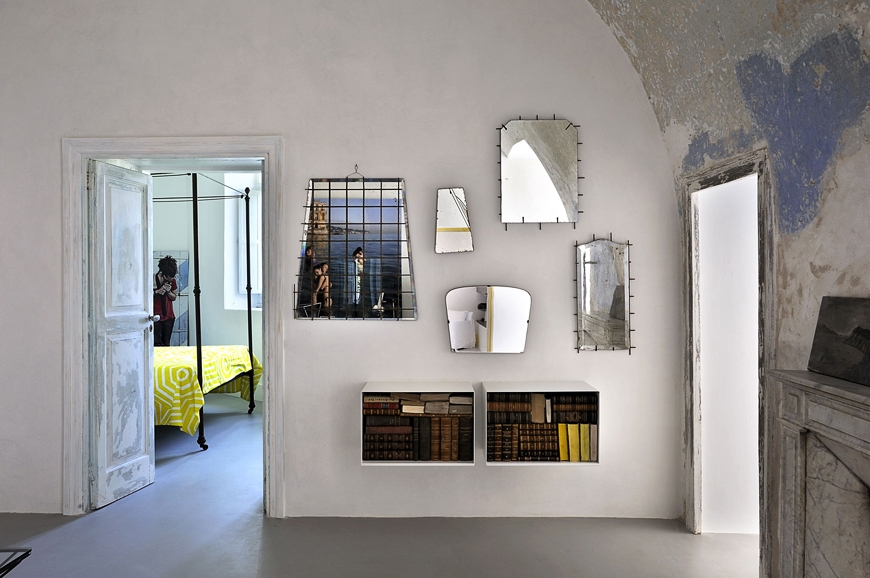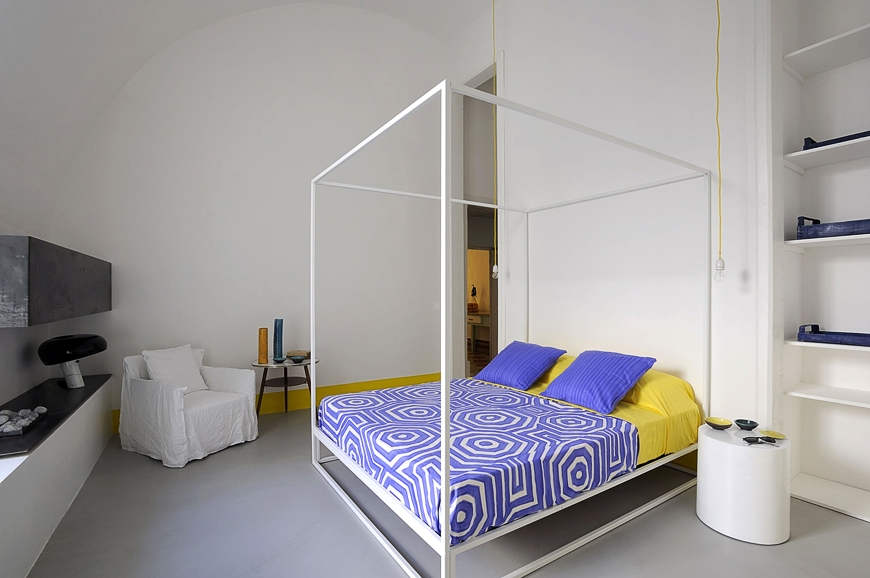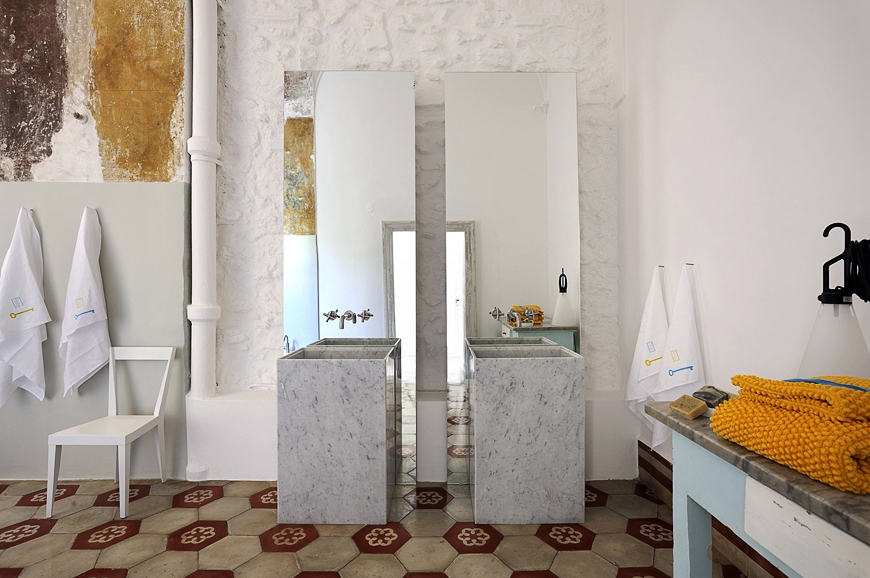 Capri as a destination
The dramatically beautiful, flower-covered Island of Capri has been luring visitors for centuries, gaining the glamorous status of a Hollywood star-studded destination only few decades ago. The Capri Suite might just be one more reason to visit the island.
For more information visit the Capri Suite website.
Photos by Bernard Touillon.