Rather than simply building a hotel in the Abbruzzese mountain village of Santo Stefano di Sessanio, Sextantio integrateD twenty-nine contemporary boutique hotel rooms into the village—distributing them among the various houses and buildings.
It's the sort of thing that could come off gimmicky in less confident hands, but here it feels as natural as anything—after a night you'll wonder why aren't there more "distributed" hotels?
The renovation is as sensitive as it gets, and while the atmosphere is strictly classic, the comforts are modern—radiant underfloor heating, high speed internet, the whole 21st-century package.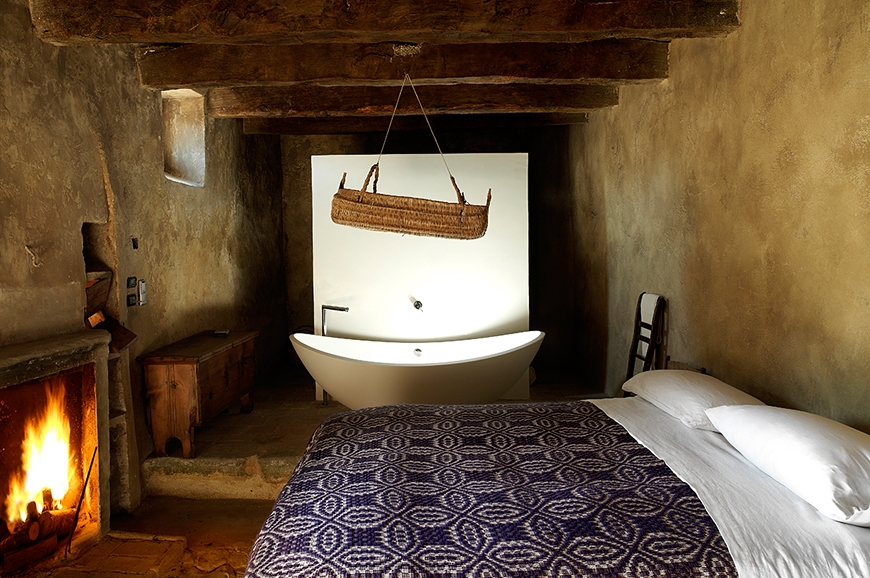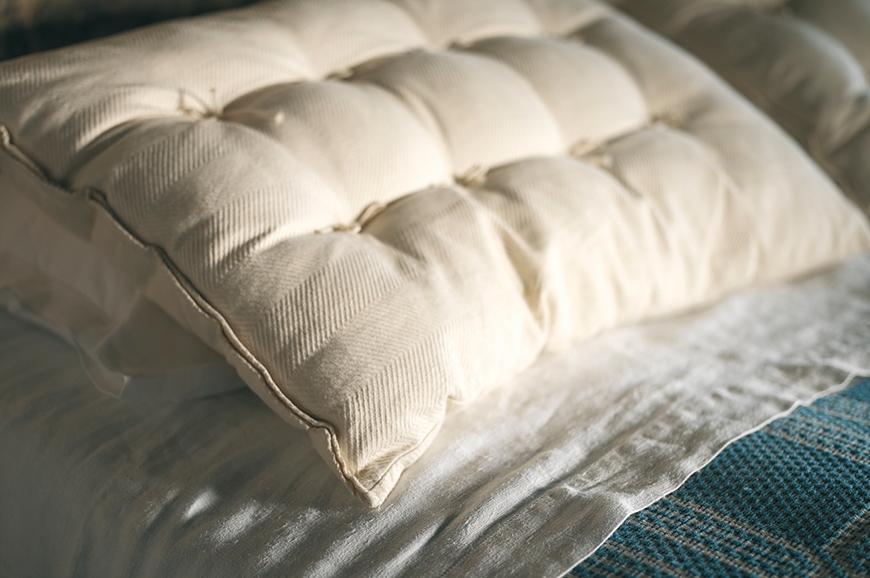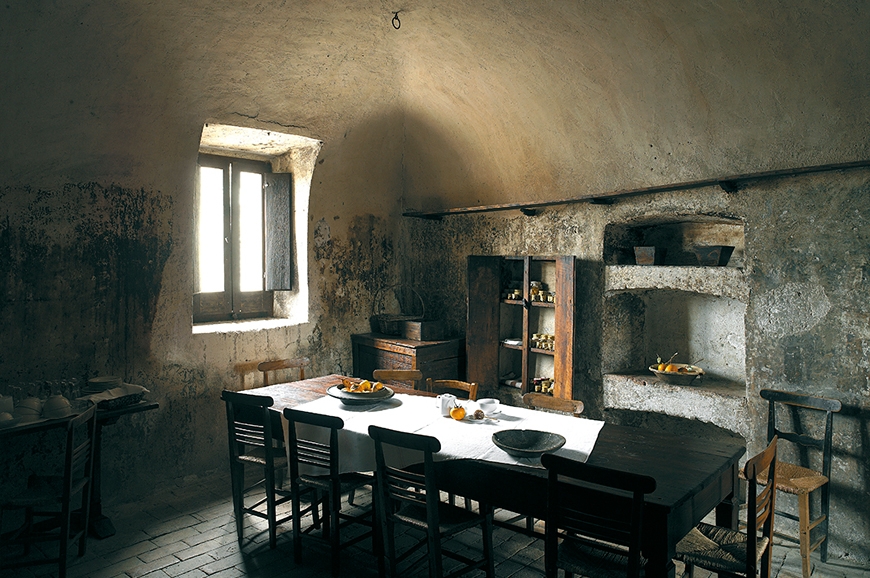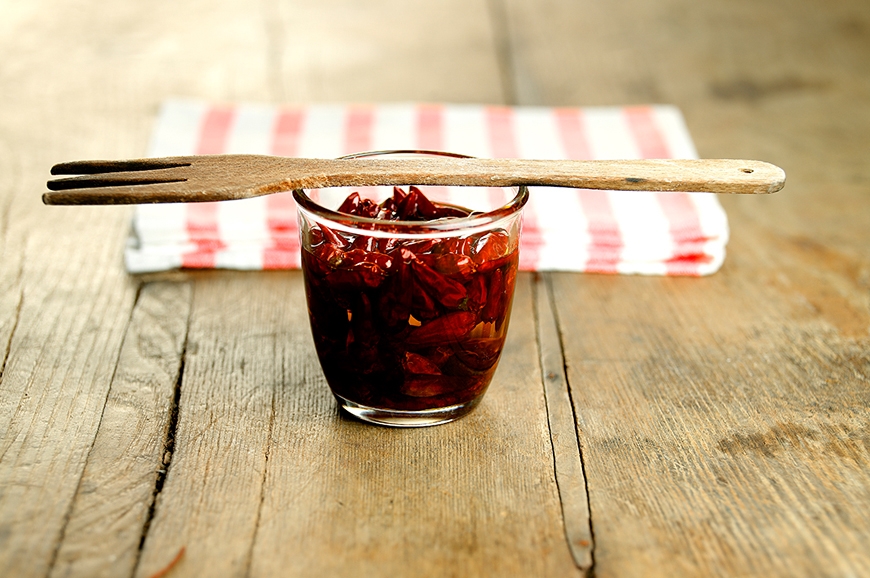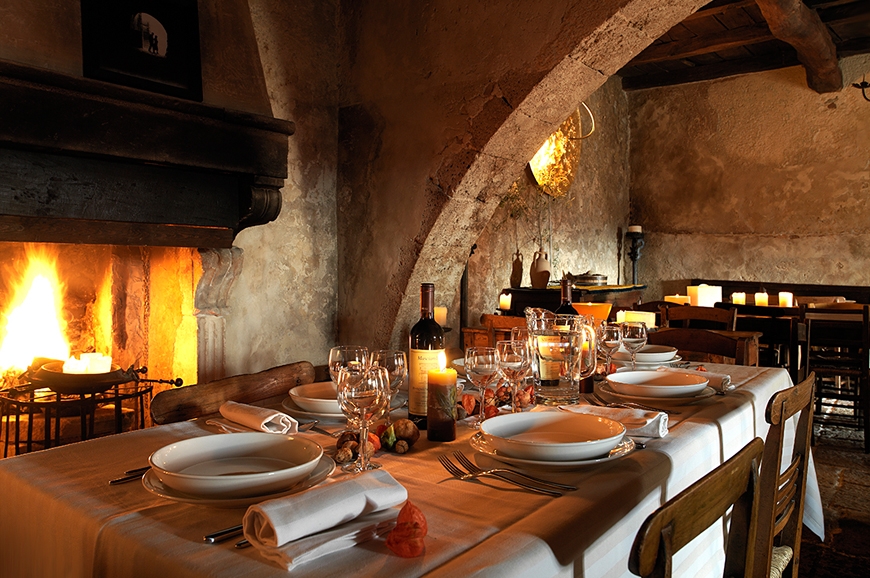 "[In our conservation projects] the essential integrity of a building will always be maintained, though we find contemporary solutions for modern day living"—Sextantio
16th Century and Starck
Bathrooms feature fittings by Philippe Starck, which is nice, given the state of plumbing in the 16th century, and the occasional massive egg-shaped bathtub is a very welcome innovation.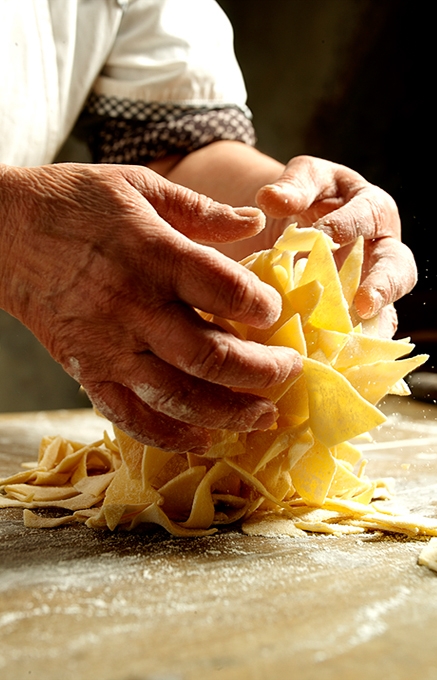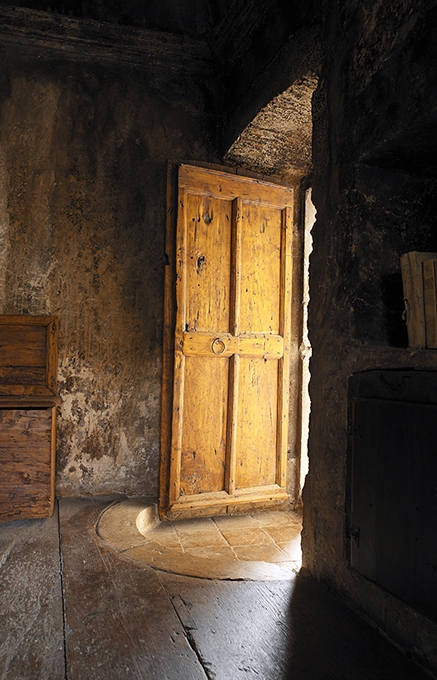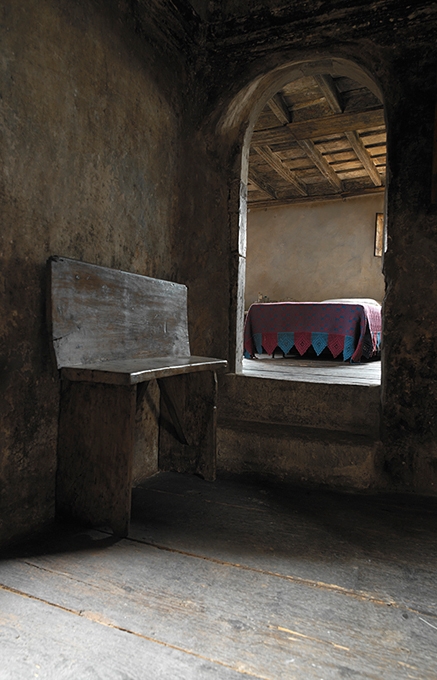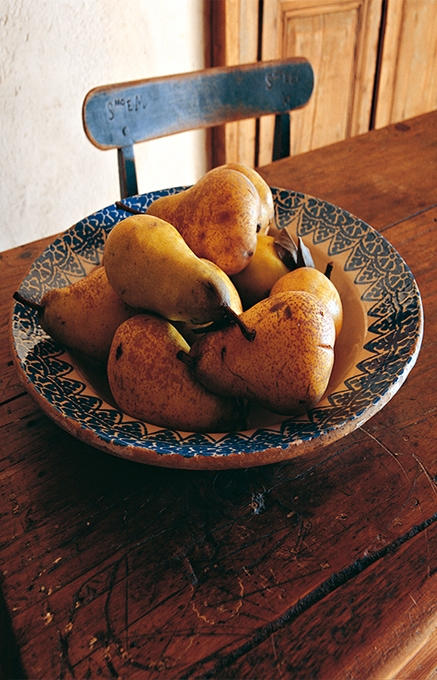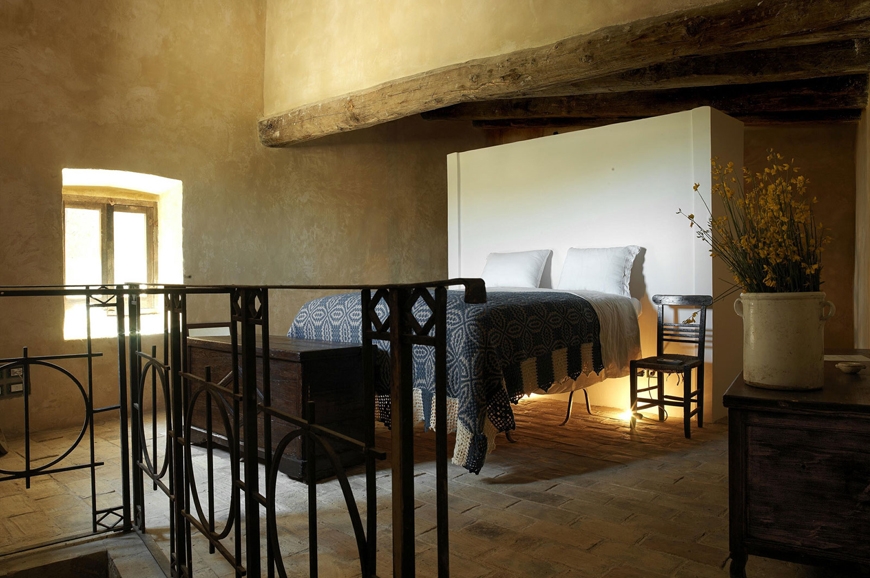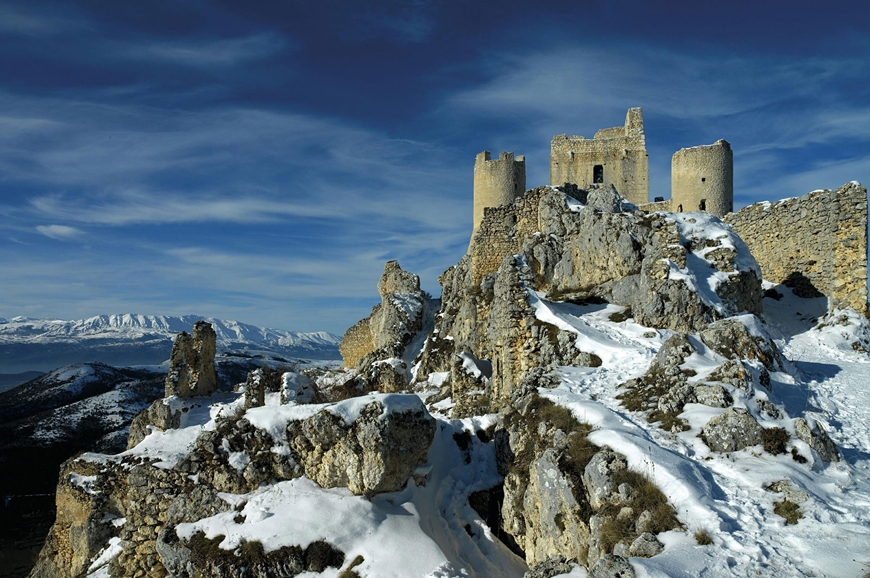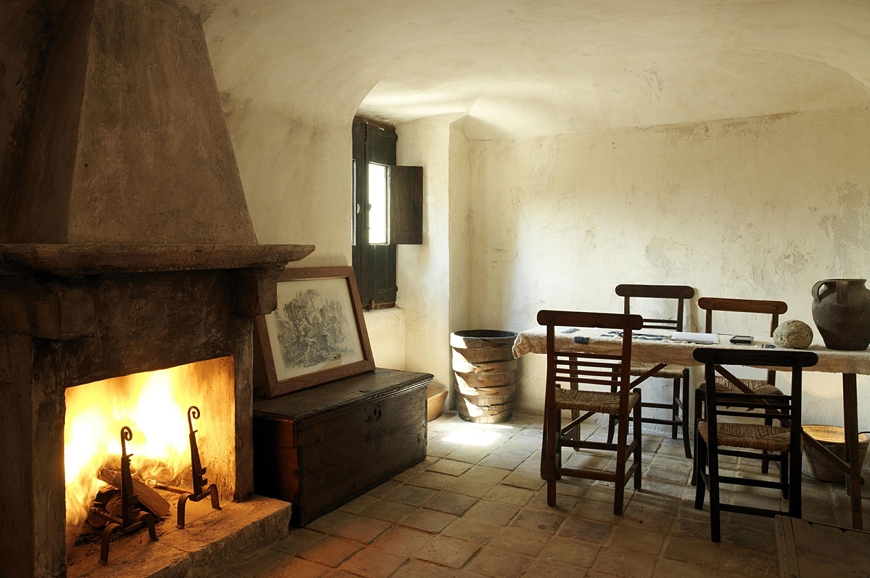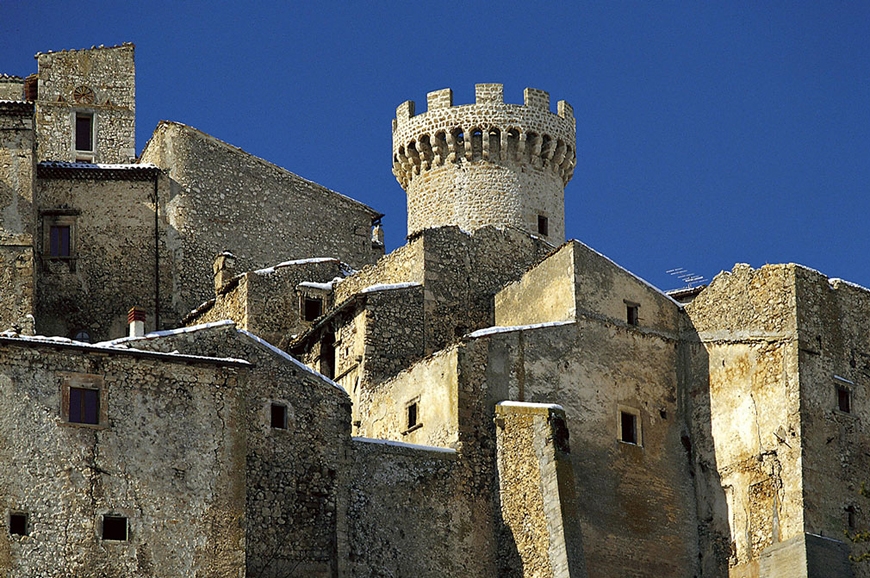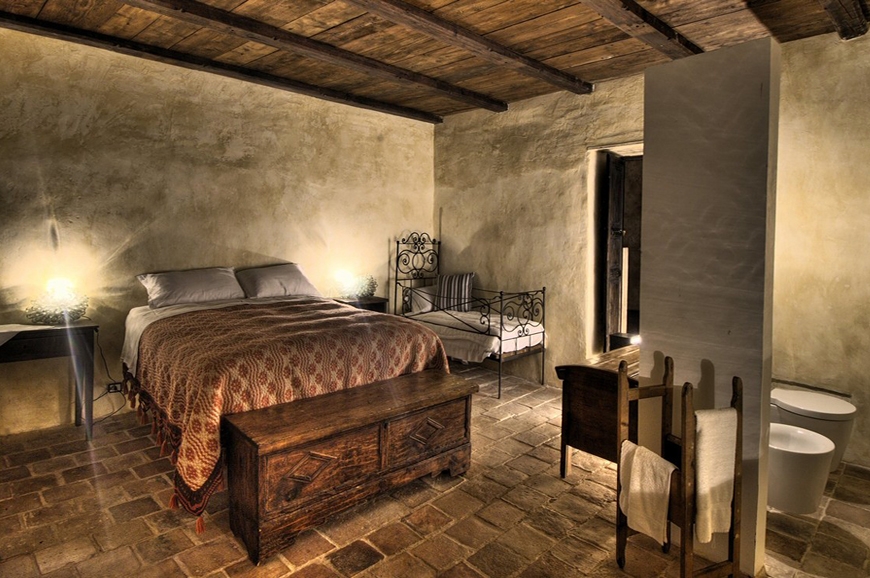 "Our approach to conservation includes the retention of traces of life found in the fabric of the building – part of the life-cycle of former residents in the places where they were born, lived and died."—Sextantio
There's a little cantina where you can take breakfast or a digestif, and a restaurant that serves extremely authentic Abbruzzese cuisine. The idea here is to live as the locals do, though perhaps with slightly better furniture.
You're not isolated in some hotel bar or stuck at the end of some air-conditioned corridor.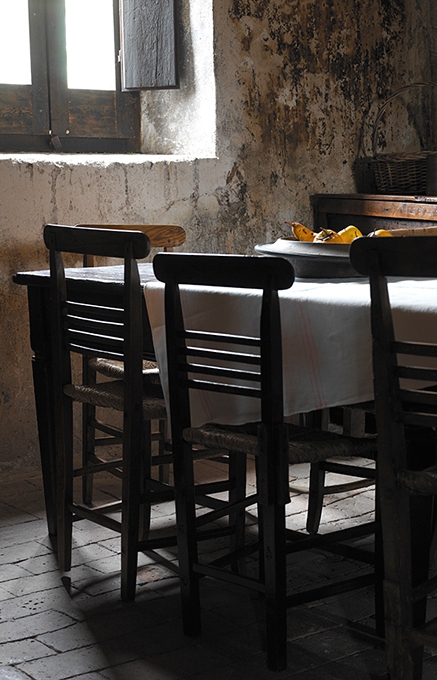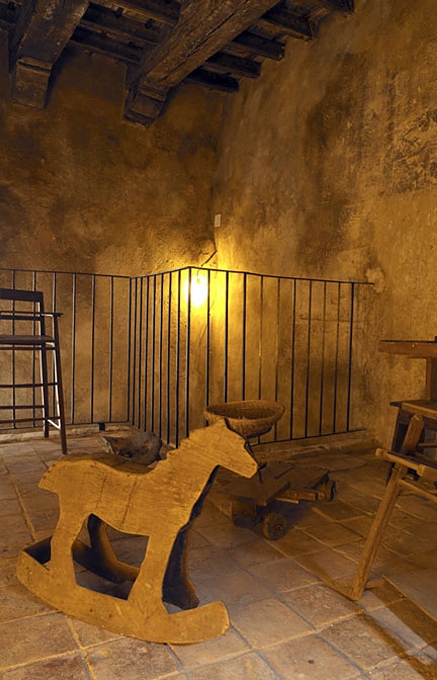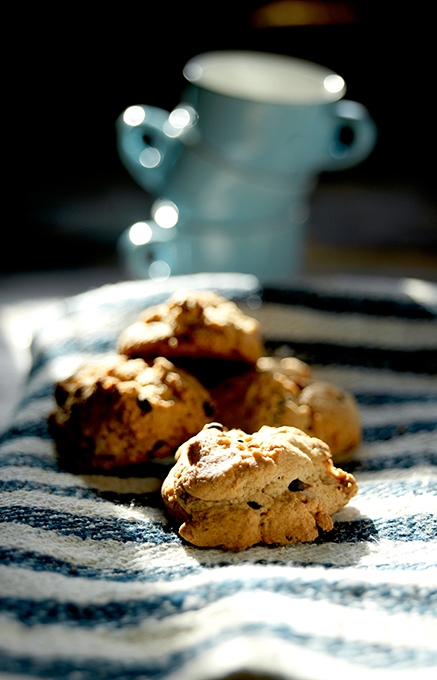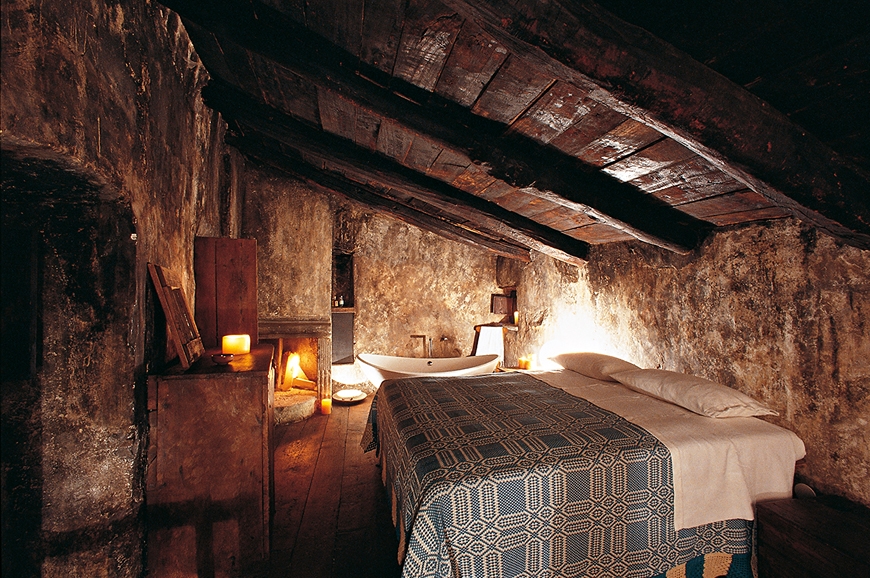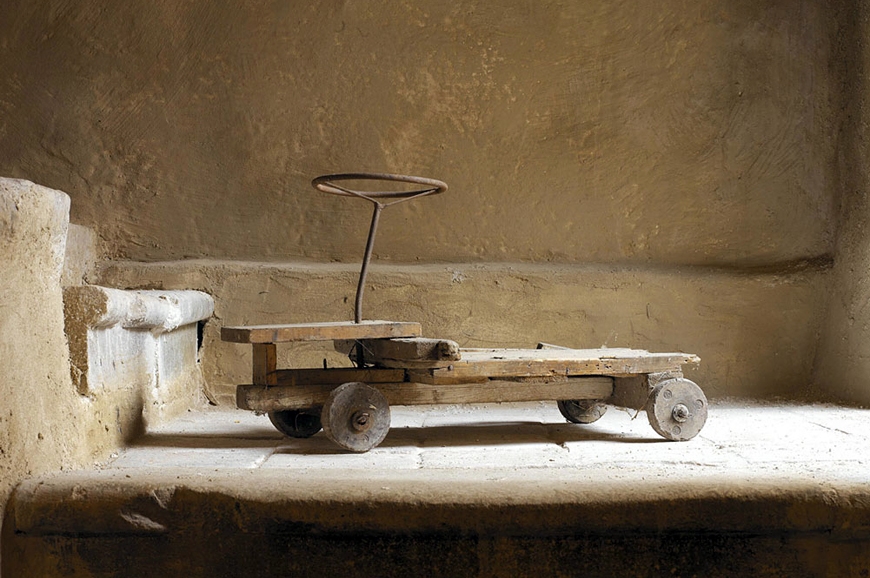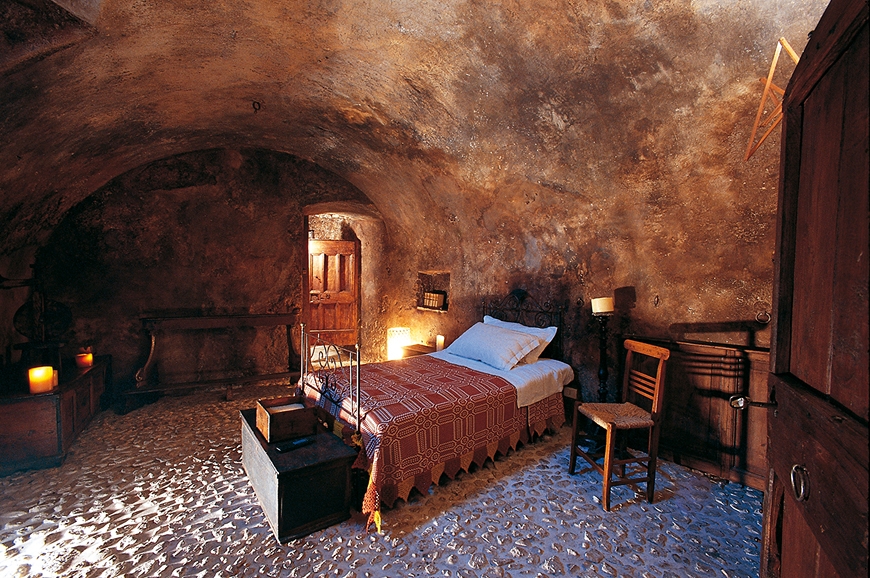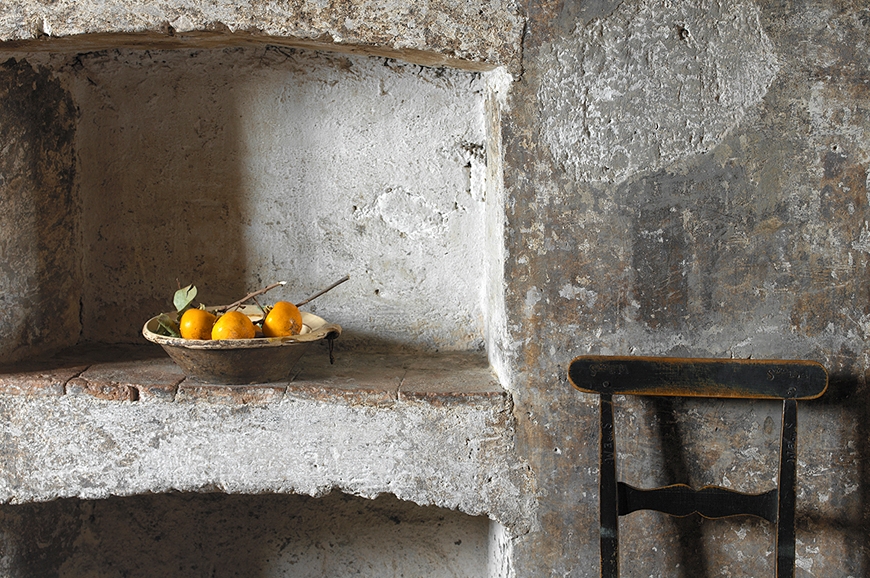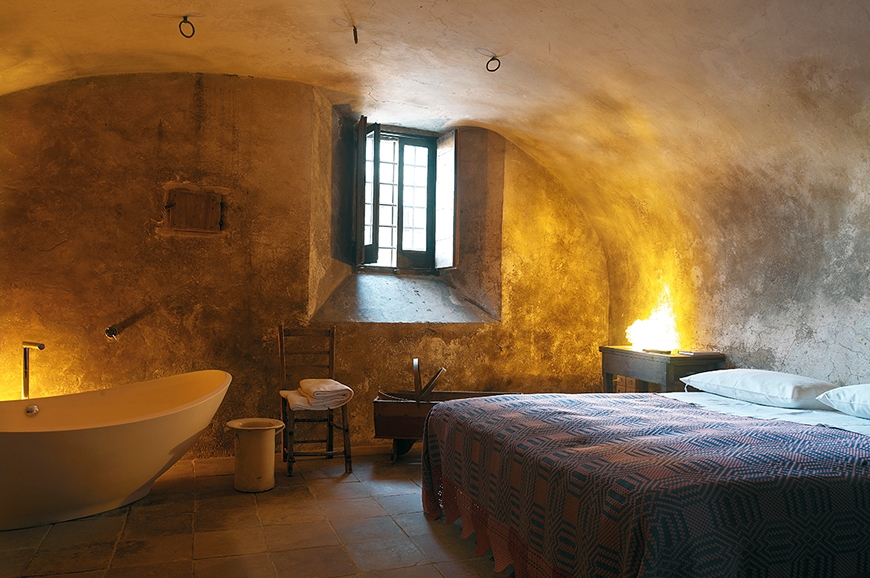 At Sextantio, two hours' drive from Rome airport, you've got one foot in the Italian countryside already—this is no tame Tuscan landscape, by the way, but undiscovered and undeveloped Abbruzzo—with the wine country, the stunning national park, and all manner of historical sites close at hand.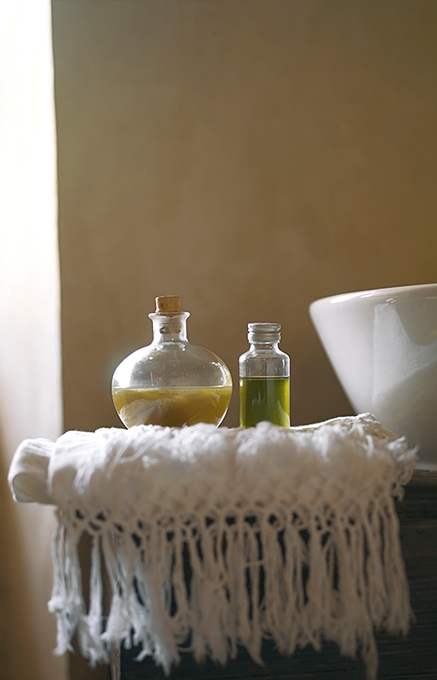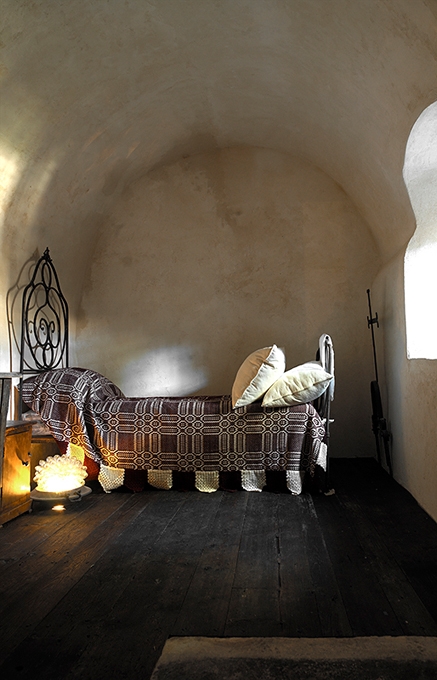 ---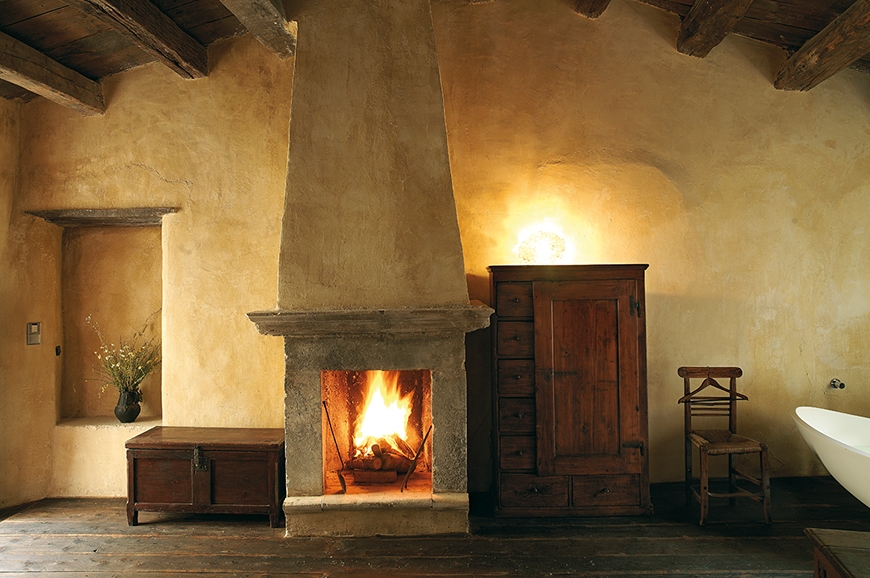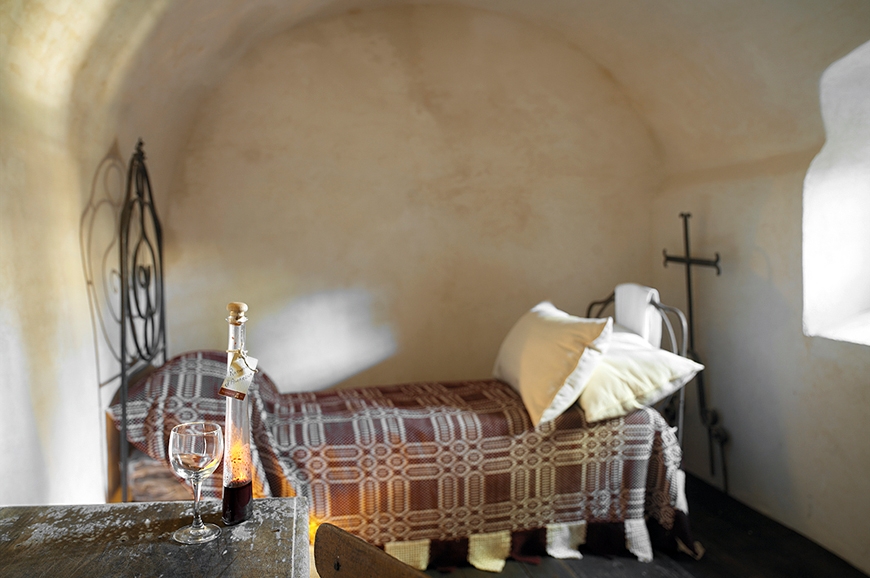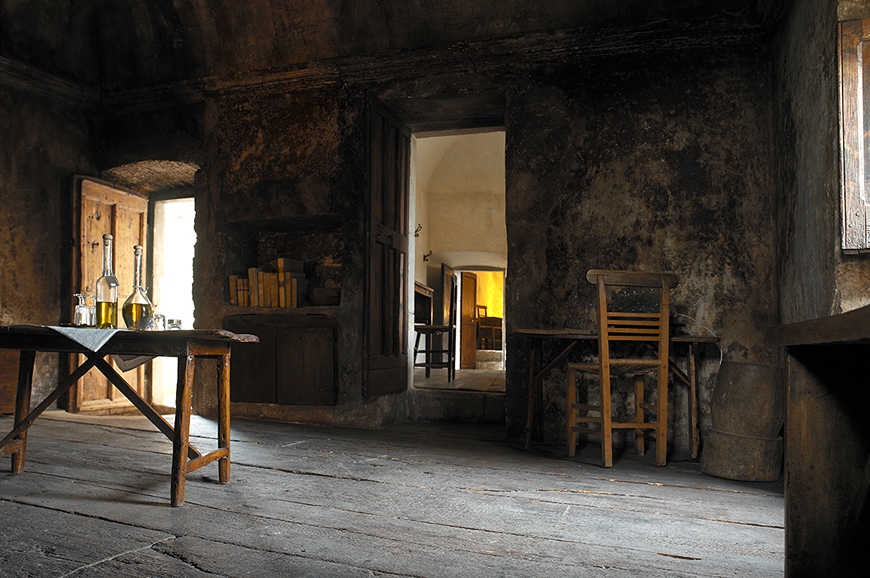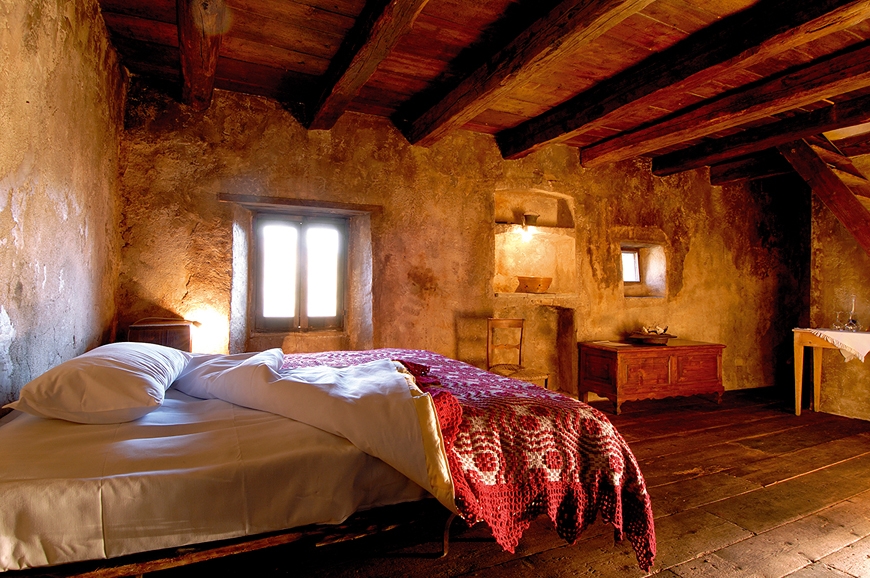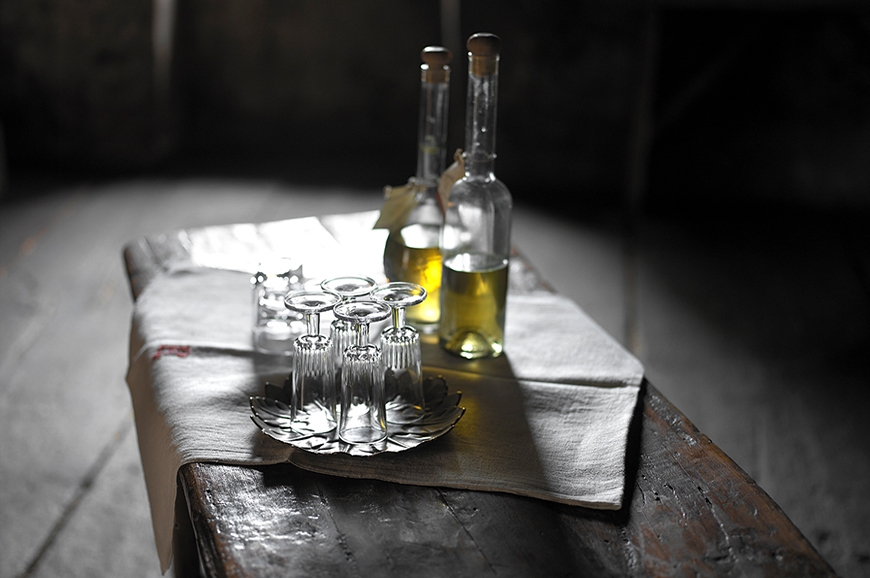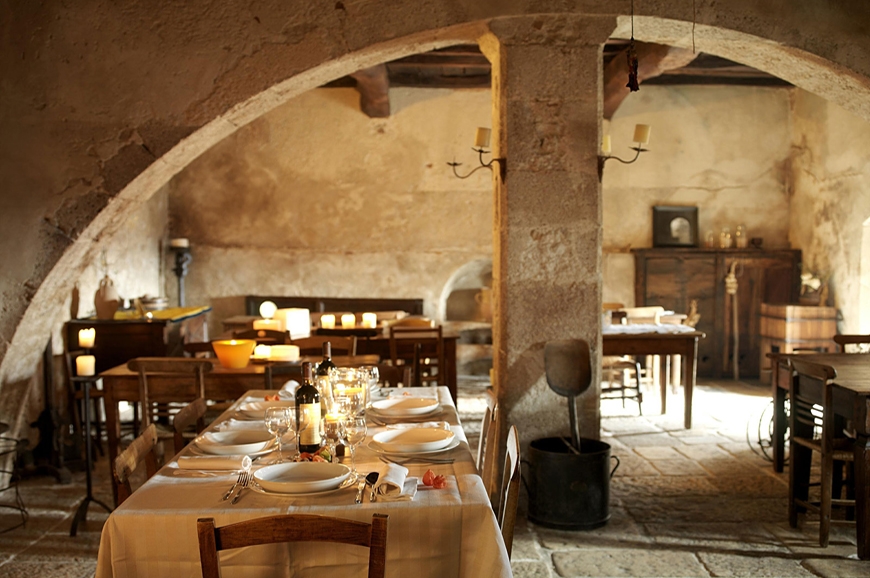 The Sextantio philosophy
"We will not betray the identity of the buildings we restore. We will retain the residential aspects of the buildings—in keeping with their original function". —Sextantio
The concept of Albergo Diffuso implies that urban planning and architecture, for certain specific and historical sites, should not simply serve its final purpose but that it should first and foremost respect the local heritage and character.
Sextantio's mission in their restoration projects is to "save all forms of territorial identity": the Landscape, the history, the architecture and local materials—crafting them into truly unique places.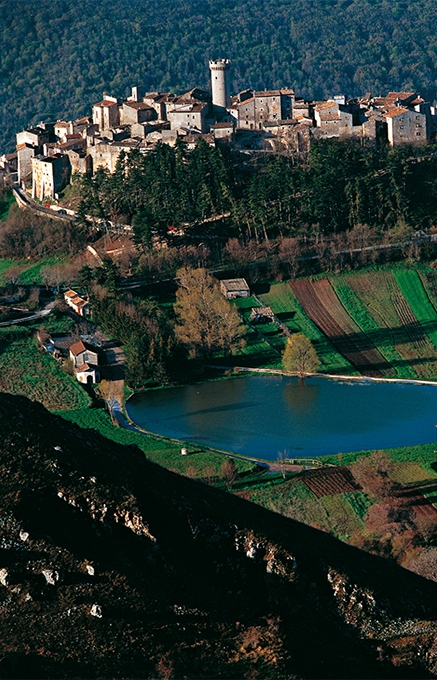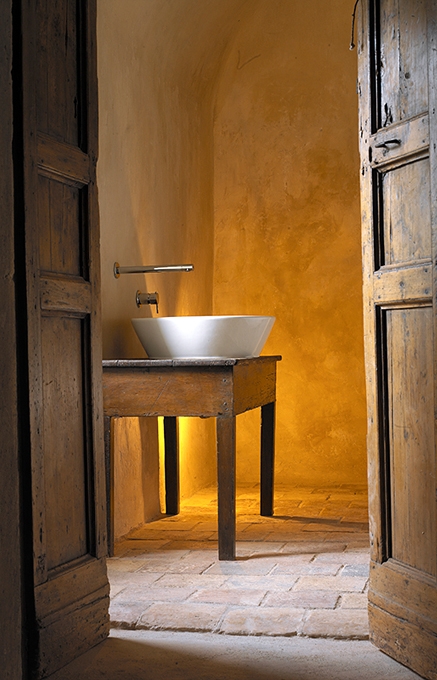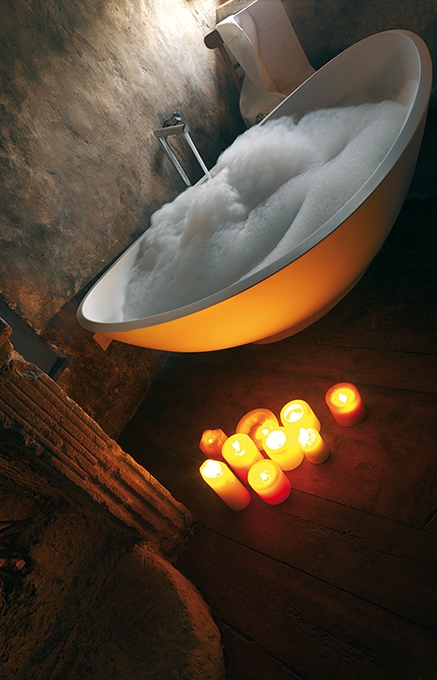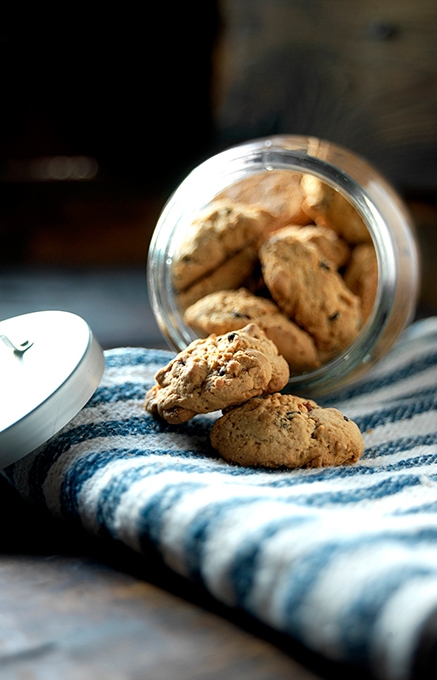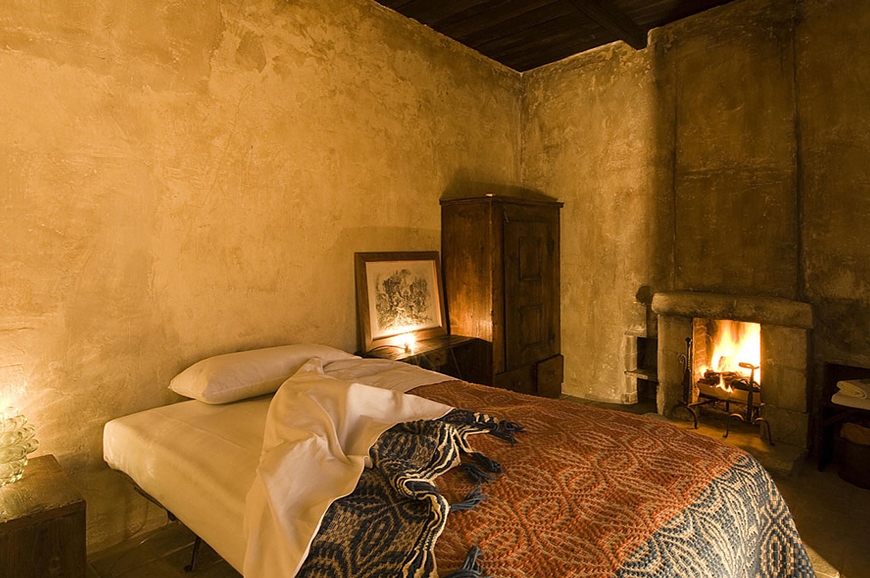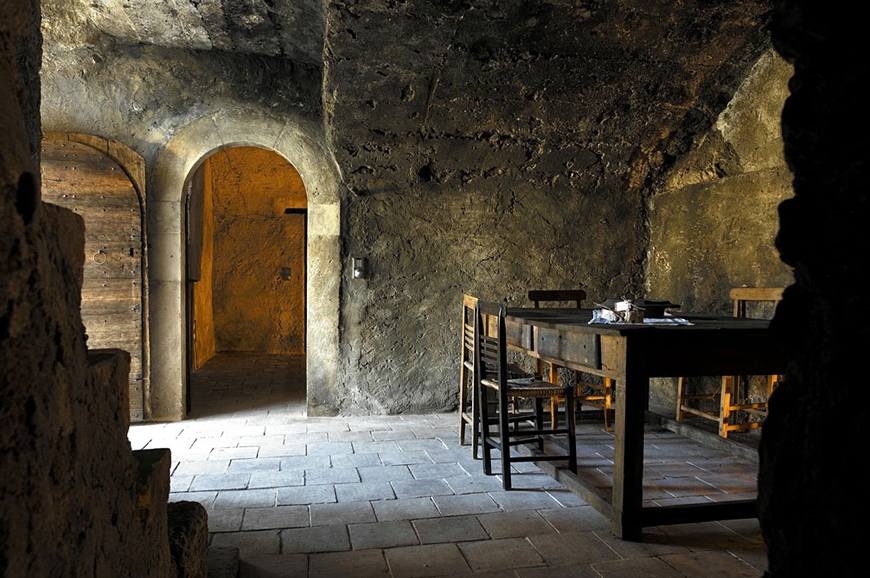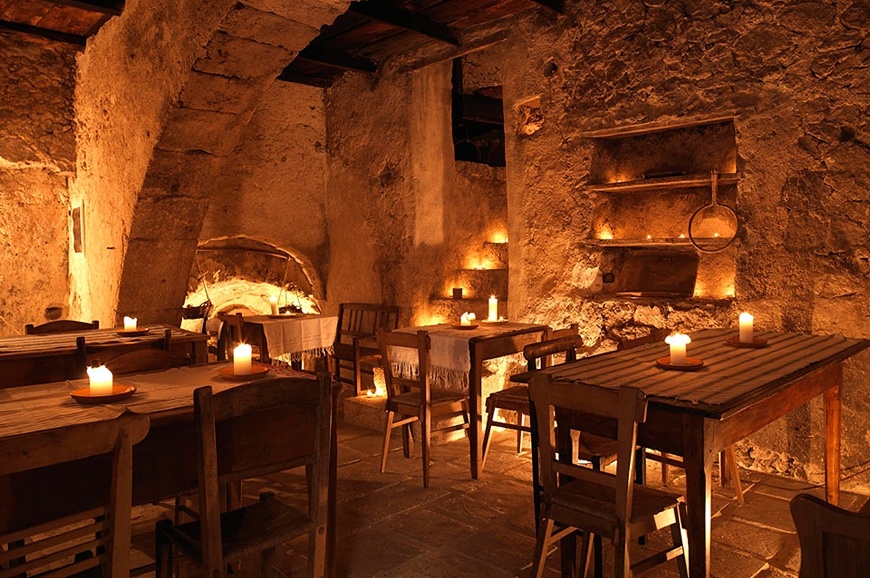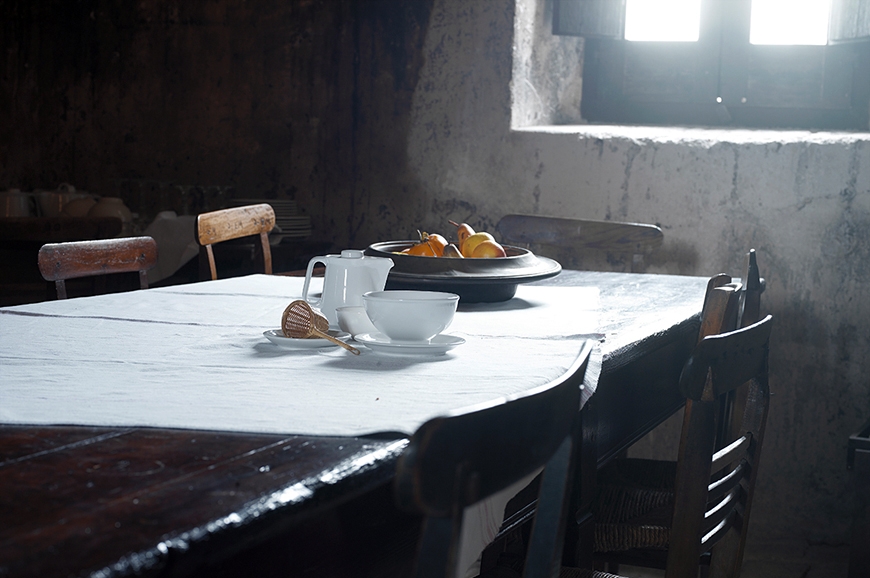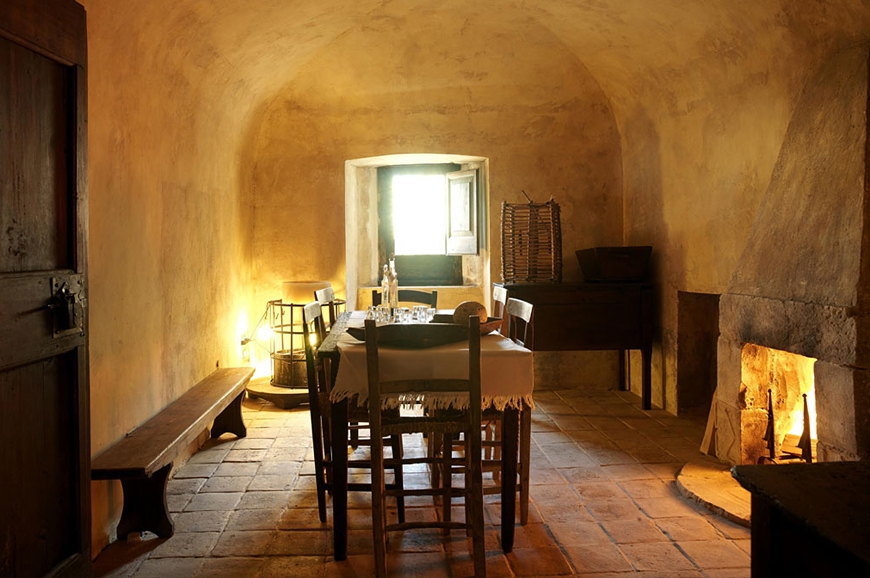 The project in Santo Stefano di Sessanio is just one fantastic example of the successful application of the Sextantio philosophy. Another is the Sextantio Le Grotte della Civita in Matera, which adapted ancient caves, or sassi, for guest rooms. We featured the Matera project as one of the Travel+Style hotels.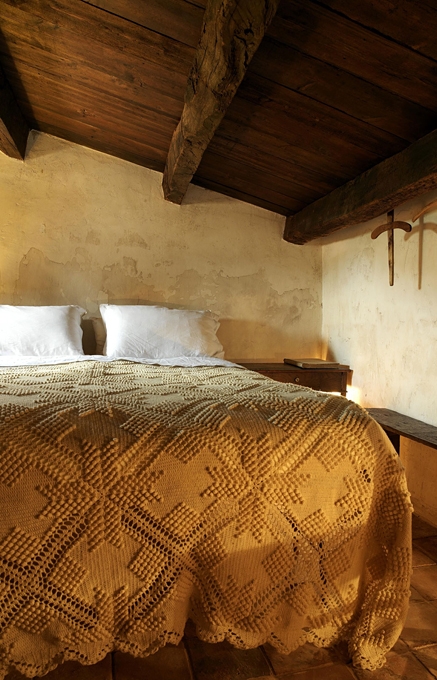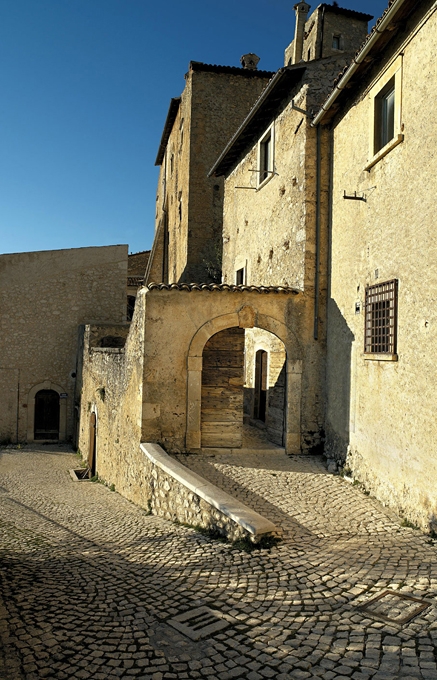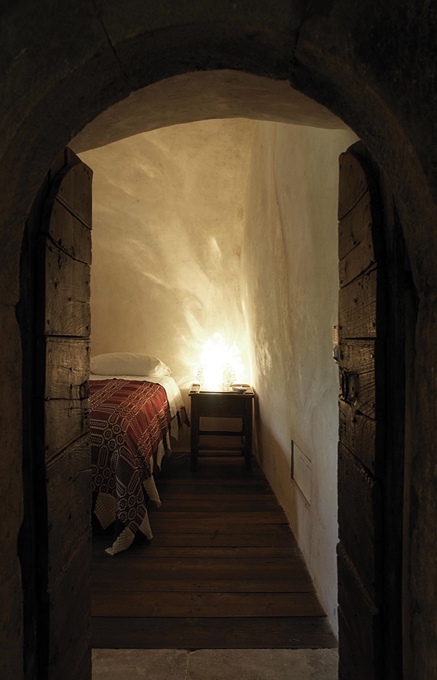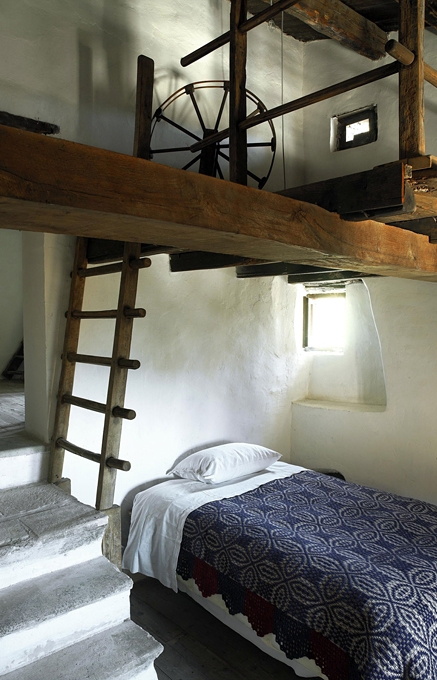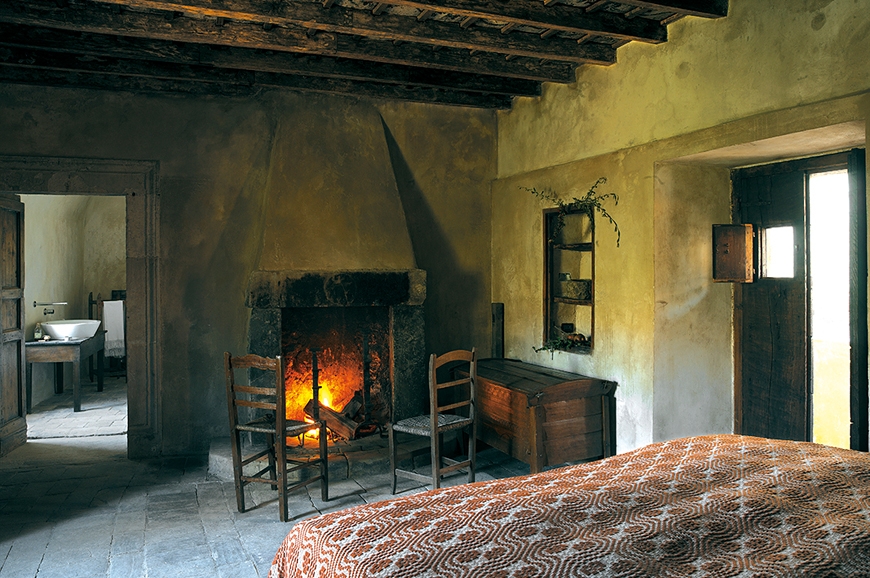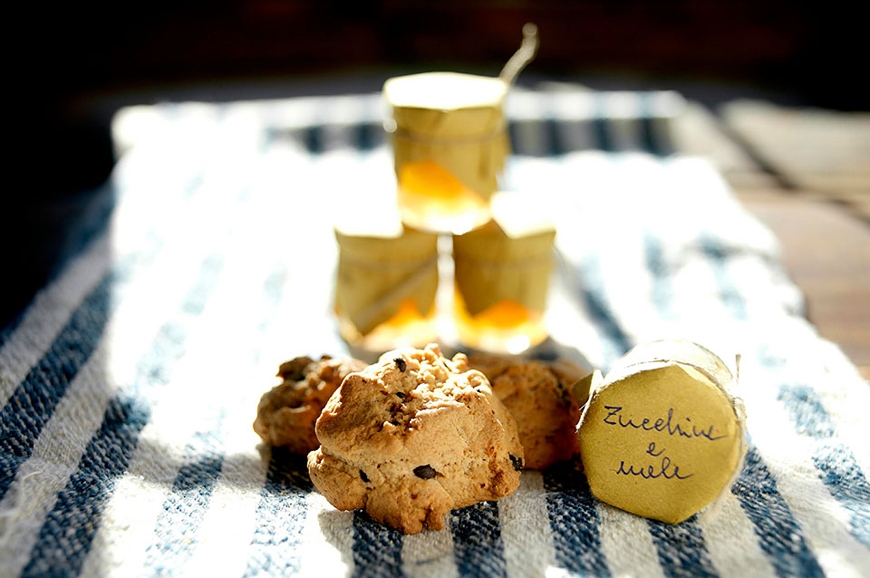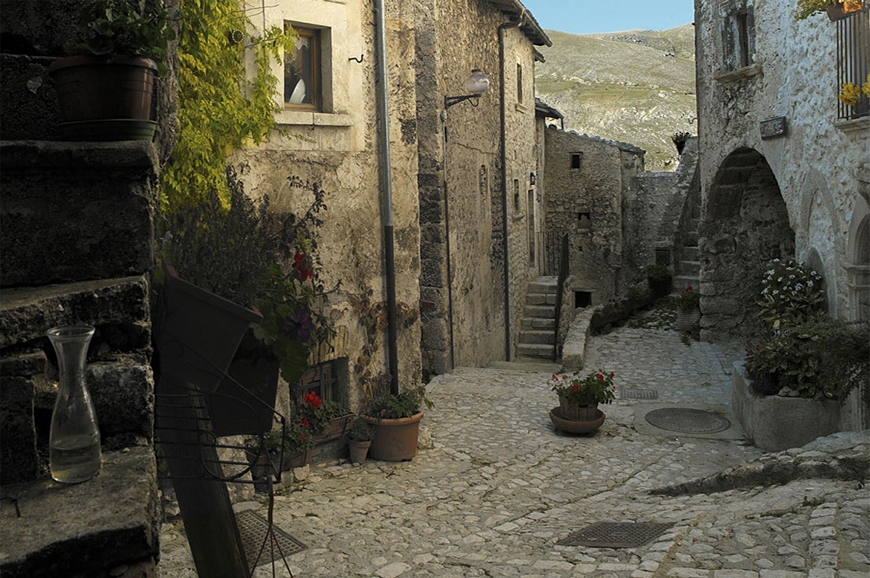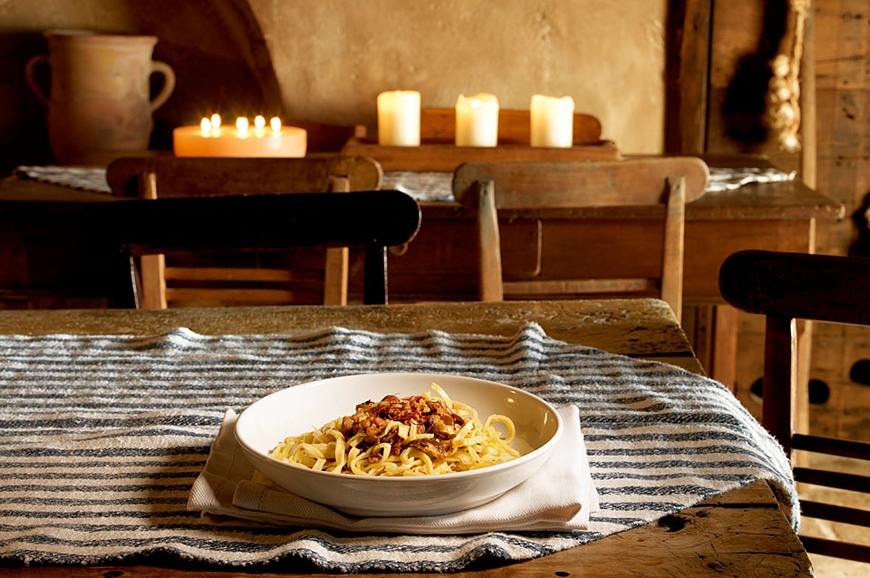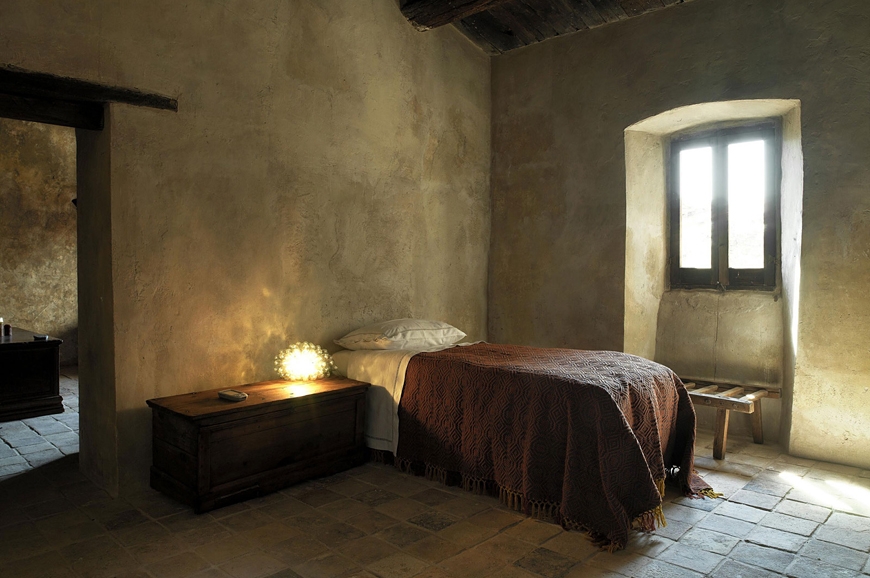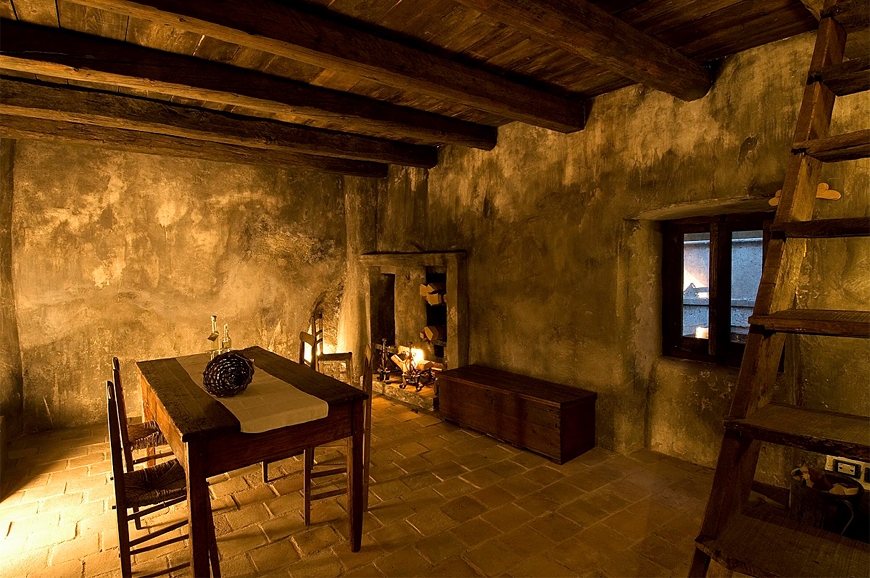 Text in parts via Tablet Hotels (edited and modified to fit the format).
All photos © Sextantio Albergo Diffuso.