The medina location and the inside-out riad design mean it's as private as any, but where many go dark and heavy, this one goes for graphic and sun-drenched, a look that's probably more accessible than the traditional riad hotel.
It's actually two houses back to back, which means that with just seven rooms there's no shortage of space. The courtyard plunge pool is a nice surprise, and the rooftop terrace is the ideal spot for lounging under the stars.
And inside the rooms, that plentiful sunlight falls on an eclectic collection of furnishings, artworks and antiques—by no means is it strictly Moroccan, but incorporates elements from Europe to the far East.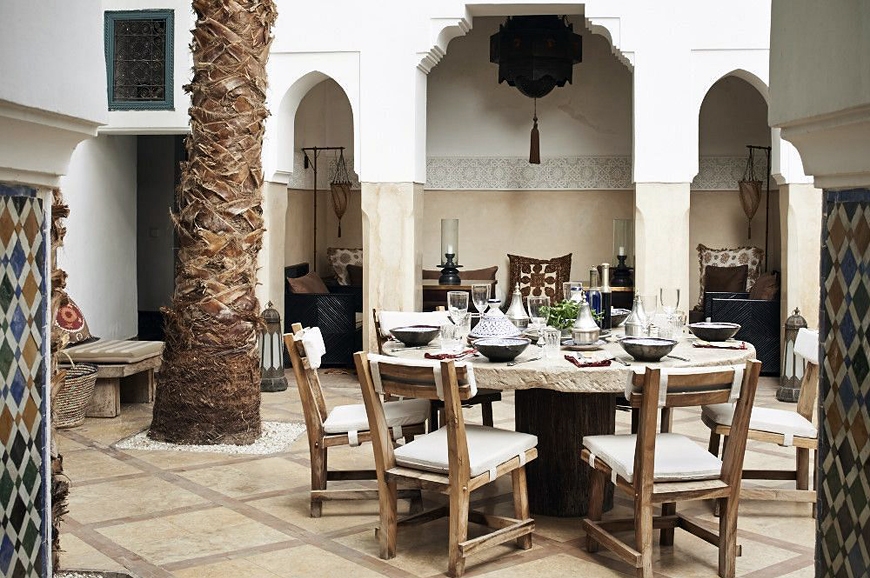 ---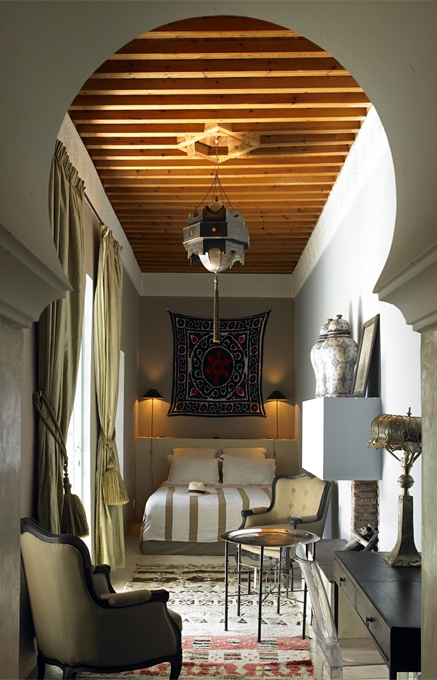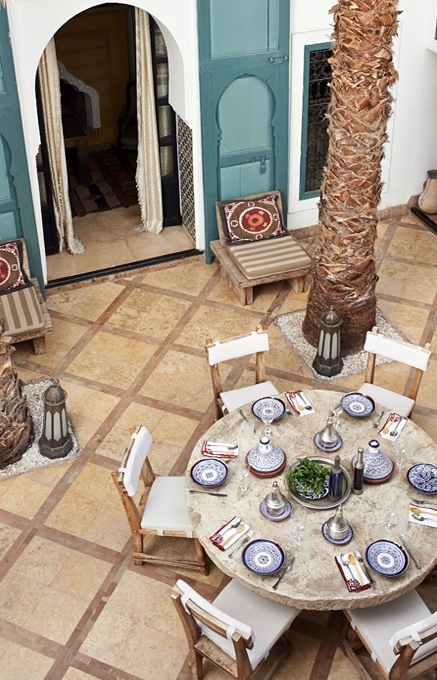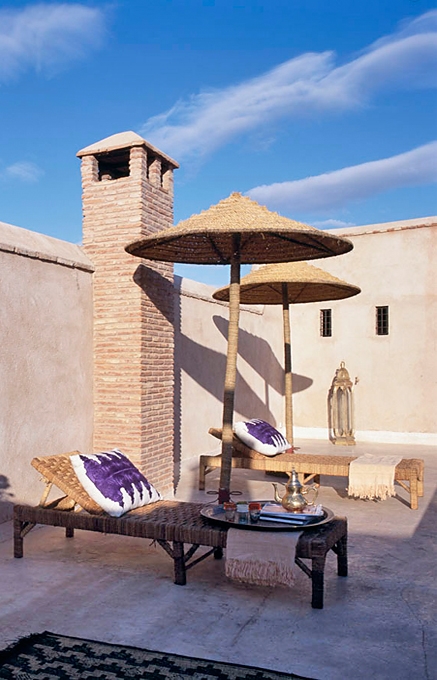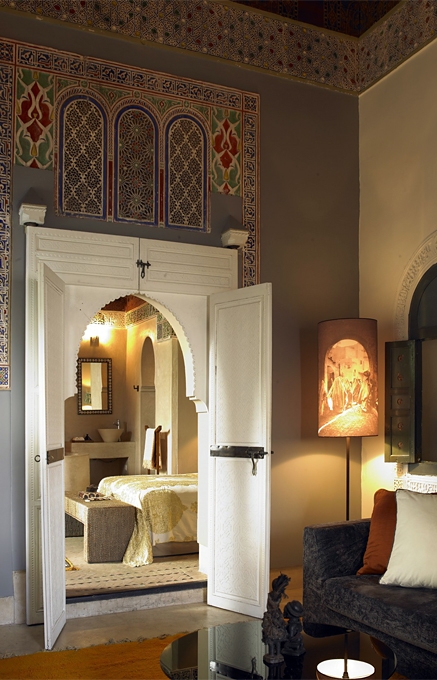 ---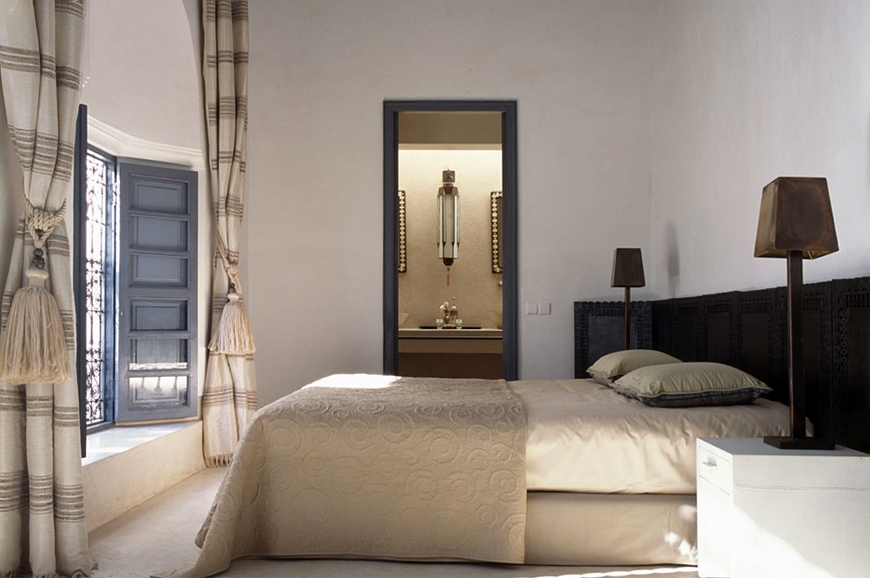 ---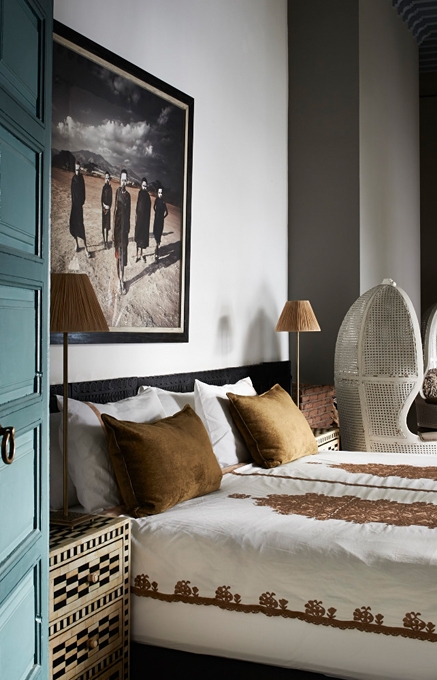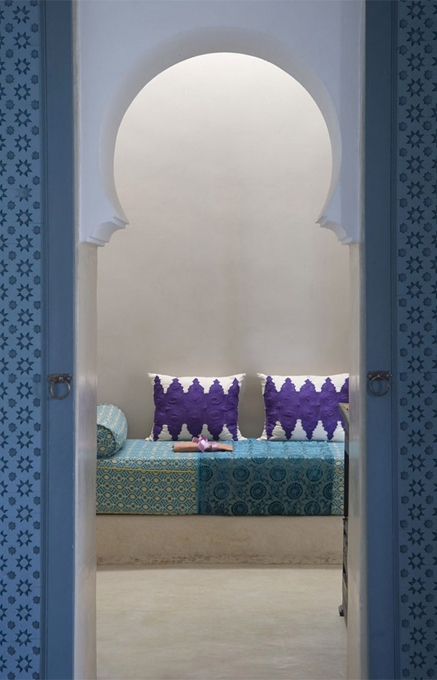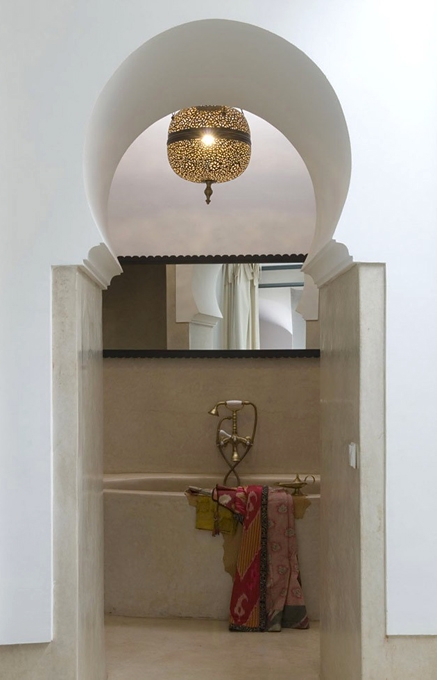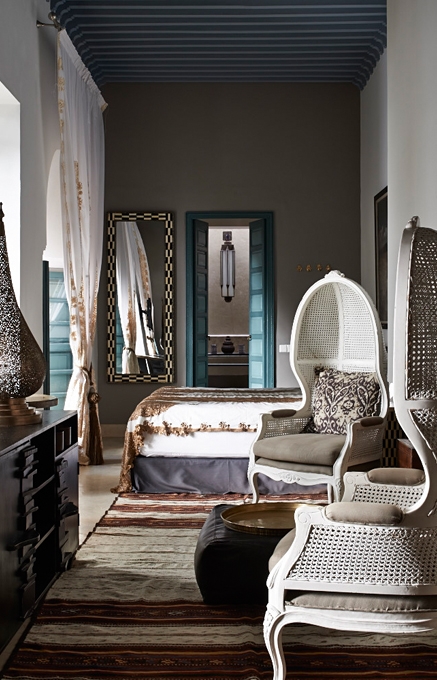 ---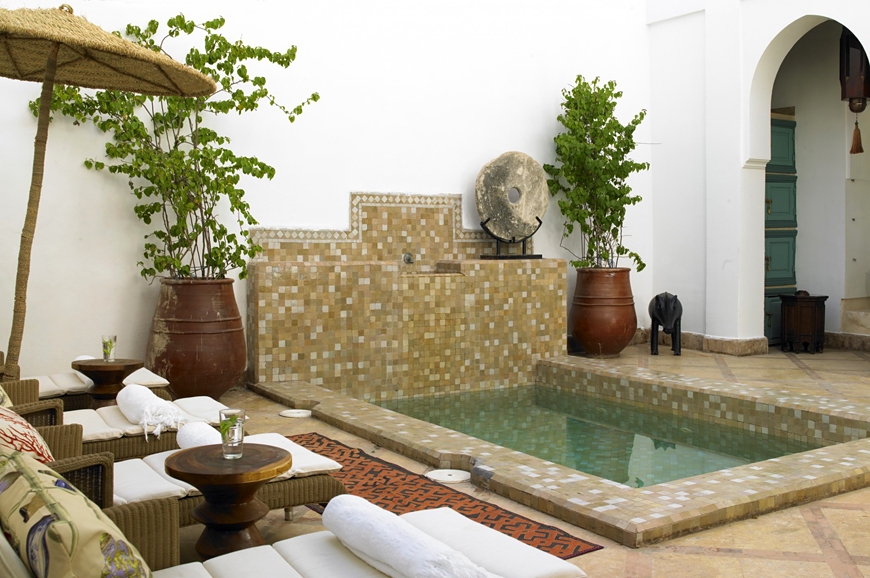 There's a small hammam, for massage and minimal spa treatments, and plenty of lounge space, aside from just the rooftop—even the rooms and suites, spacious as they are, invite guests to stay in.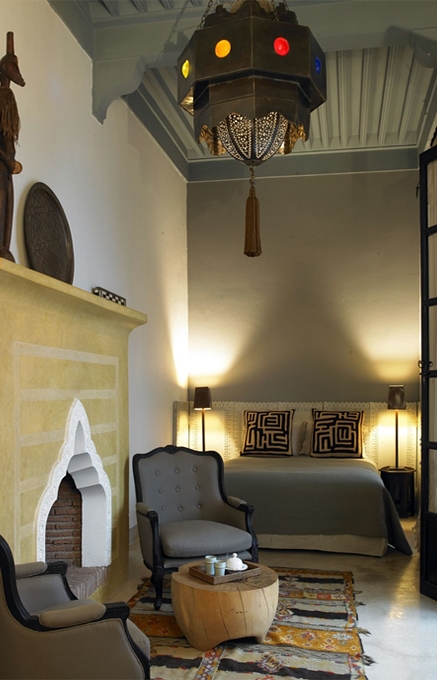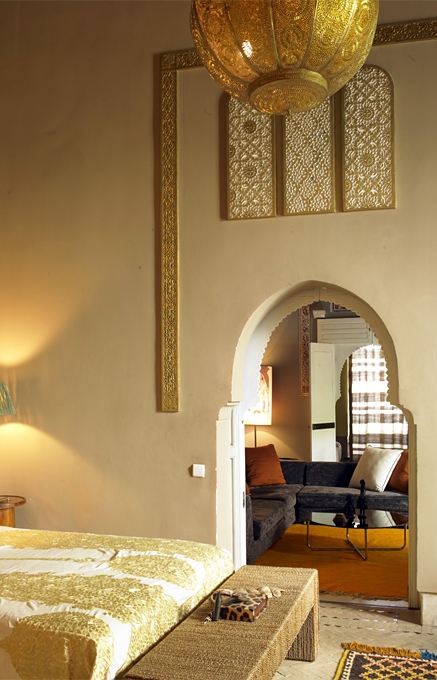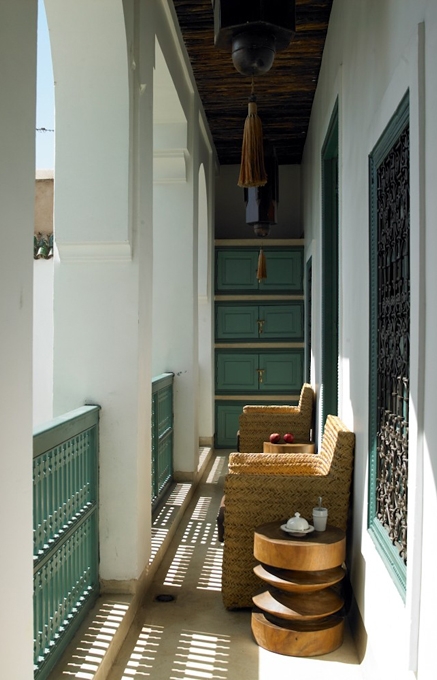 ---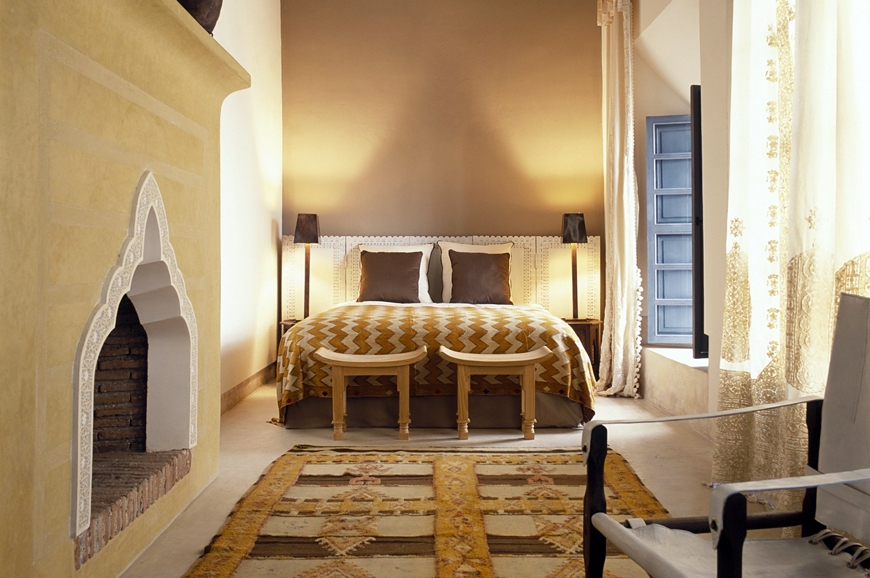 Plan ahead if you'd like lunch or dinner in—there's no restaurant, strictly speaking, but the riad is happy to save you the trouble of venturing forth into the medina.
How to get there: Ryad Dyor is approximately a 15 minute drive from Marrakech-Menara Airport.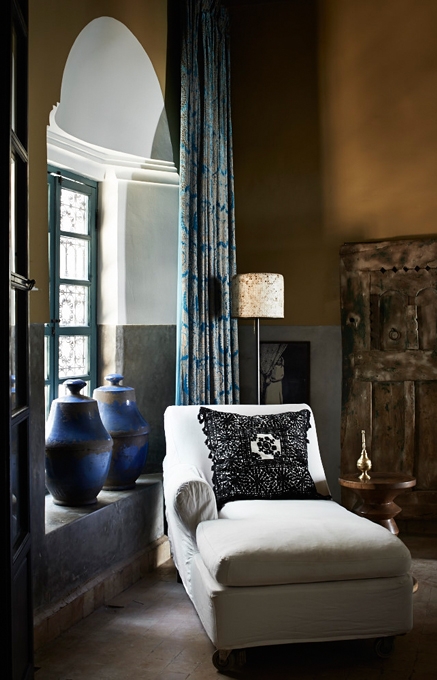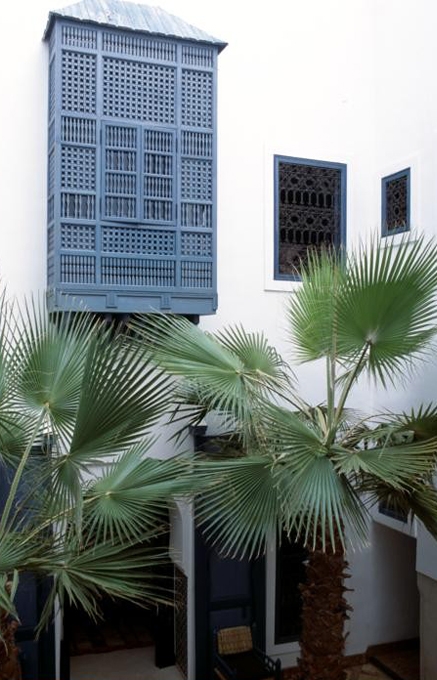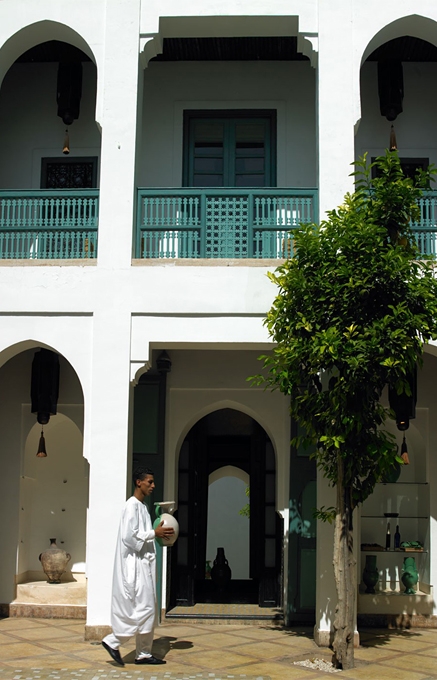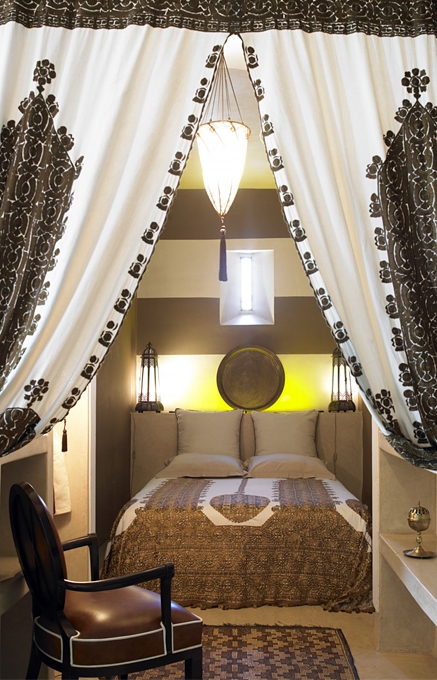 ---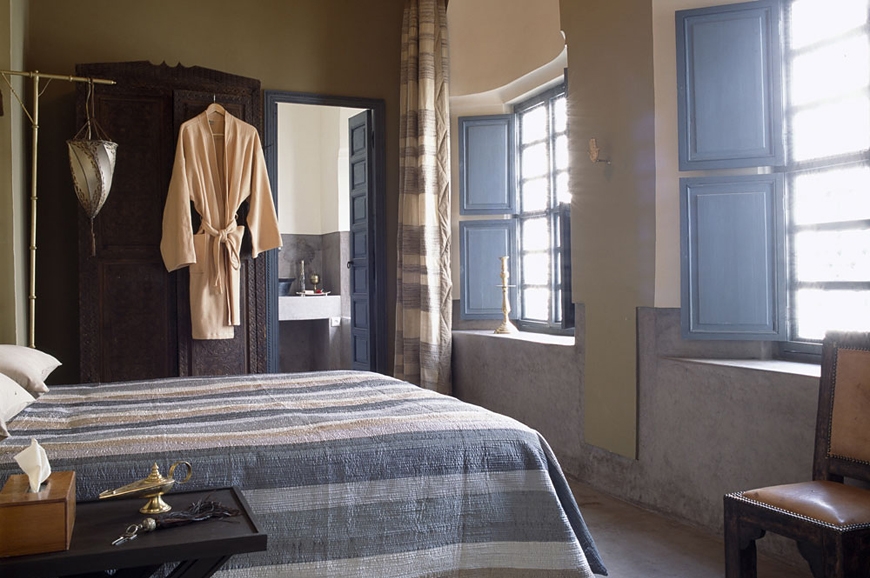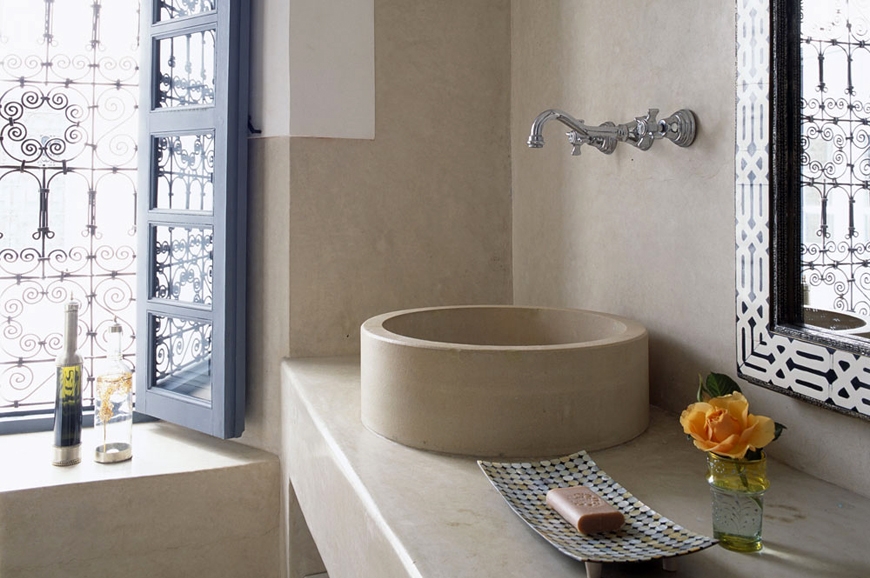 ---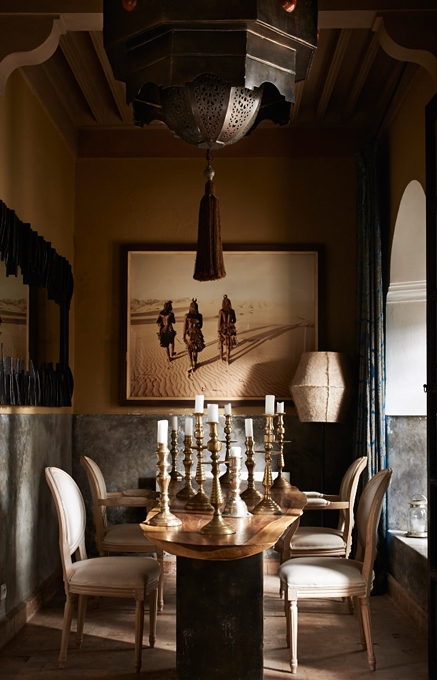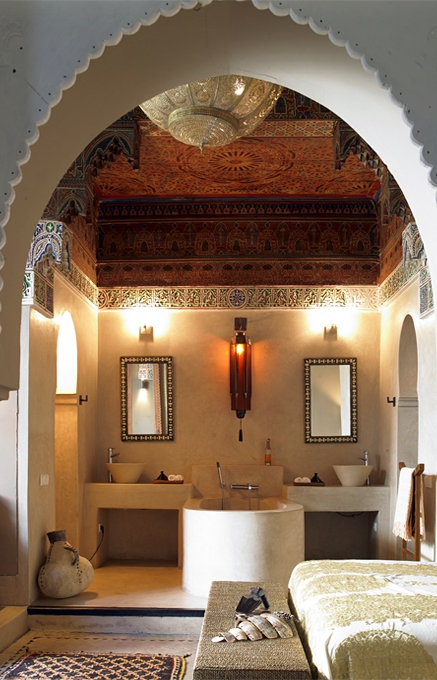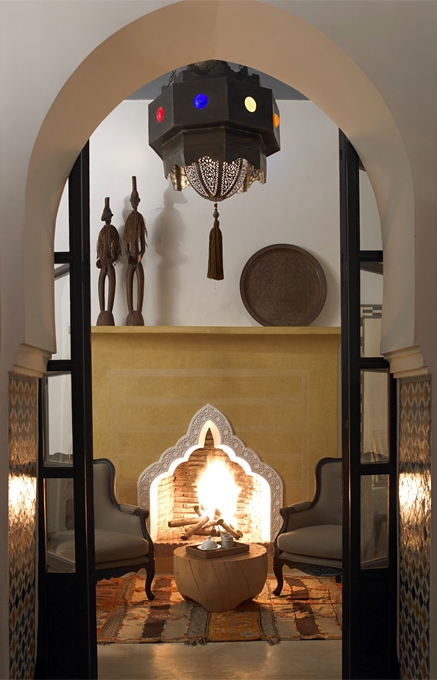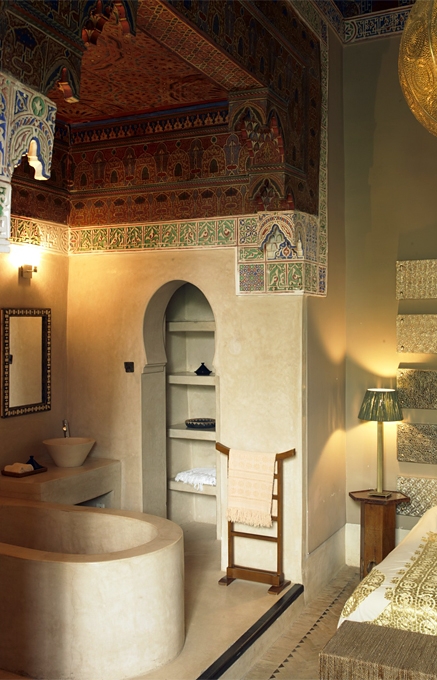 Text courtesy of Tablet Hotels. All photos © Ryad Dyor.