The Sistine Chapel is a busy place. Visitors queue and jostle, the flow of people is relentless and the air is full of the constant murmur of hundreds of voices—pierced sporadically by the sharp "NO PHOTO" reprimands from the guards.
This is hardly an arrangement suitable for introspection, and we can be quite sure not something Michelangelo would have expected.
Backdoor Exclusive
There is a way. You can skip the queues and avoid the crowds by taking an exclusive tour carried out "after hours".
The tour feels almost clandestine—perhaps aptly fitting the place of secrets and power. The group enters just as the last employees are leaving and is walked through the eerily empty corridors of the Museum, with the guard locking doors behind.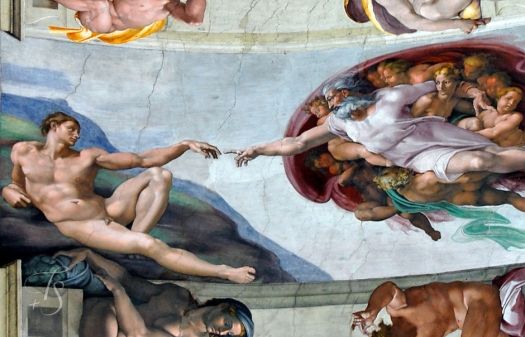 The itinerary changes, it seems on the whim of the guard. Beside the chapel it also includes some rooms that are normally off limits for the "general" public, though available for royals, politicians, and celebrities…
The extra rooms may be the Niccoline Chapel (with excellent frescoes by Fra Angelico) and the wonderful spiral staircase by Donato Bramante. Or some other rooms. You won't know.
Silenzio
In the Sistine Chapel, the English-speaking guide accompanying the group talks about the frescoes and answers questions, but not after making sure the full meaning of the silence sinks in. The experience is enhanced by the smell of the chapel: the magical, slightly musty aroma that is difficult to appreciate on a normal busy day.
There are a quite few companies providing the tour services. We checked Dark Rome: it offers tours of groups of around 10 people, with the chapel visit lasting about 30 minutes.
Photos by Laskowski & Zadros, © TravelPlusStyle.com