The story of falling in love with Tuscany's wonderful people, food, traditions, and landscapes is easy to identify with. But if moving to Tuscany isn't feasible, visiting Tuscany will have to suffice. So what to see and do? Scroll down for our easy guide.
Wondering where to stay in Tuscany? Check out Monteverdi Tuscany a luxury boutique hotel centrally located between Rome and Florence, that offers stunning panoramic views of the Val d'Orcia.
*This post contains affiliate links and we may earn a commission, at no extra cost to you.
1Iconic Landscapes
The quintessentially 'Italian' landscapes are the Tuscany landscapes. They comprise gentle rolling hills, sunflowers fields, and vineyards stretching as far as the eye can see. Small hamlets, lone houses, and churches dot the fields, and the cypress tree-lined narrow country roads lead to the quaint hilltop towns.
Tuscany is where the pastoral and urban landscapes meet to form the perfect blend — and they are a photographer's dream. The most attractive-looking landscapes are in the Chianti region (between Florence and Siena). For the best light conditions for your photography, pick summer or springtime, blessed with the great weather of the central Apennine Peninsula. Warm afternoon light will bring out the best colors and shadows.
---
2History, Art & Design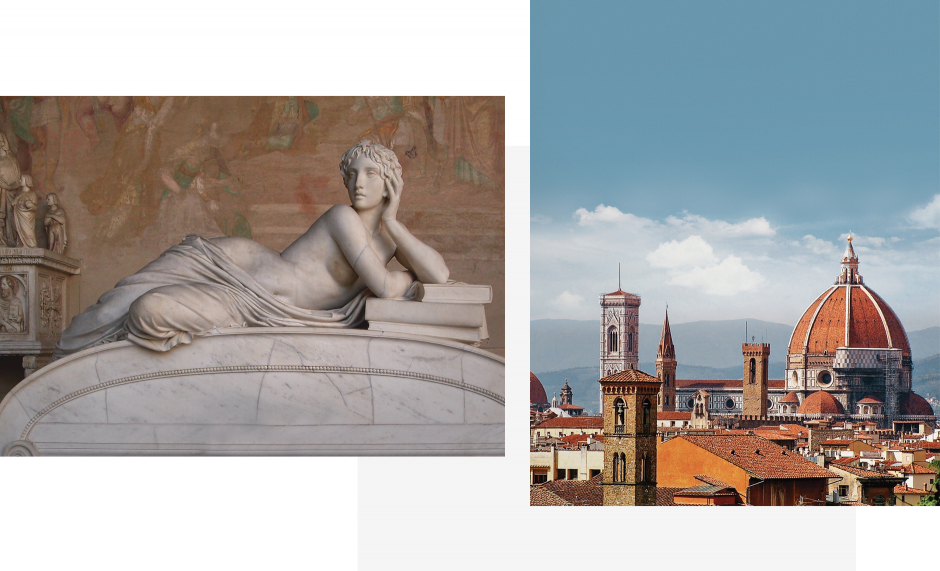 You may also like

---
The top luxury and boutique stays
Tuscany is the birthplace of the Italian Renaissance and home to dozens of museums filled with the world's most precious art. At the forefront of them is the Uffizi Gallery in Florence, one of the most revered museums in the world. Originally built to house administrative and judiciary offices of the city, the gallery is filled with masterpieces by great Italian heavyweight artists such as Michelangelo, Raphael and Botticelli, and many others.
But in Tuscany, you can pop into many cathedrals, churches, monasteries, town hall buildings and towers, and palazzos and discover exquisite art and historical treasures. Italy is also well known for its cutting-edge modern design and has many design museums in the region. Among them is the Piaggio Museum, the home of the Vespa scooter.
---
3The Leaning Tower of Pisa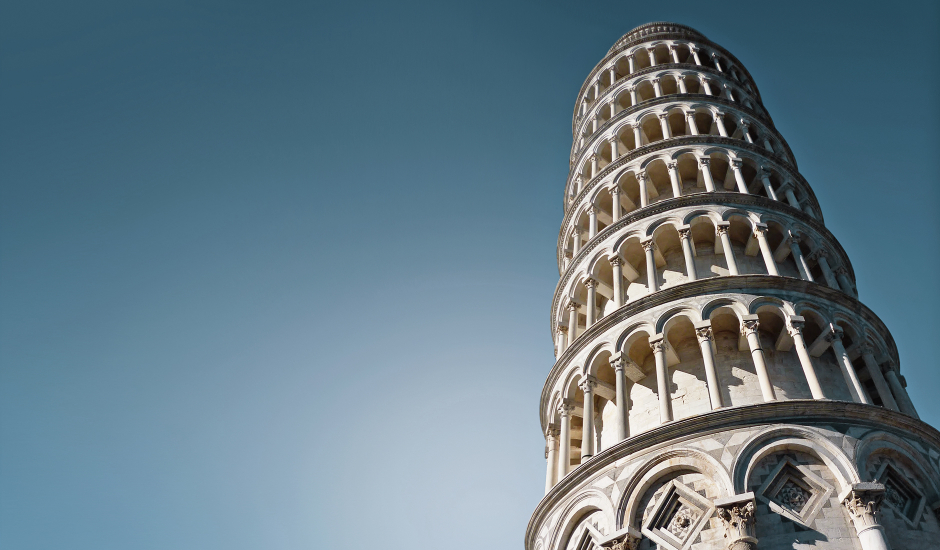 As one of the most famous towers in Italy, it's a must-see — provided that you can ignore the sight of people posing in the clichéd postures that simulate the 'holding' of the tower. Well, it's fun to watch, and who can blame them anyway?
One of the most-visited spots in Tuscany, it's a jaw-dropping sight. The tower looks like it could fall at any minute — but you can climb, all the same, winding up the spiral staircase. It gives a real feel for the tower's odd angle (the top views are fabulous too).
---
4Siena and the idyllic hilltop towns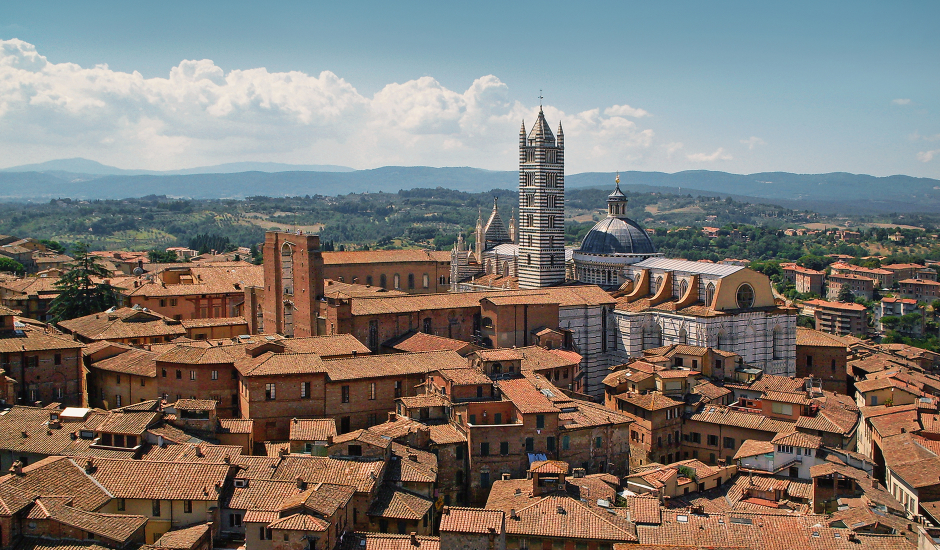 You may also like

---
Travel+Style's favorite places to stay in the Eternal City
Siena is one of Italy's best medieval city experiences. It's a town frozen in an architectural time warp.
With most of the streets free from cars, the streets of Siena are made for strolling: getting lost in its winding alleyways is a pleasure. Windowshop, dodge Italians whizzing around on scooters, gaze at the charming buildings, and finally find the Piazza del Campo, where you can sit down and relax. Make sure to visit Siena Cathedral (Duomo di Siena), with its mesmerizing interior and sculptures by masters including Michelangelo and Donatello.
But Tuscany is dotted with many other medieval towns, often perched on hilltops and offering breathtaking views of the Tuscan landscapes. They may not be as famous as Siena, but they are all eminently charming with their inexpensive "holiday villa" living.
---
5Fabulous Food
"In Tuscany, a gelato parlor on every corner, gourmet pasta or quick pizza shop on every street — and plenty of restaurants offer vintage Chianti, boar prosciutto, extra virgin olive oil, and panforte."
We can tell you from experience: all this awesome sightseeing, visiting museums, piazzas, and otherwise experiencing the architectural and artistic heritage of Tuscany will make you hungry. And the Sun-bathed trattorias are the ideal places to experience the Tuscan way of life — in this country, eating out is a real event. And in case you are in a hurry (are you, though?), you can always grab a slice of pizza on the go.
The genius of Tuscany's world-famous cuisine lies in the simplicity of ingredients and recipes. We don't wish for anything more than homemade egg pasta in hare sauce, free-range meats grilled over wood coals, or beans simmered in earthenware pots. Allora, We'll have one more glass of Chianti, please.
Photos by Laskowski & Zadros, © TravelPlusStyle.com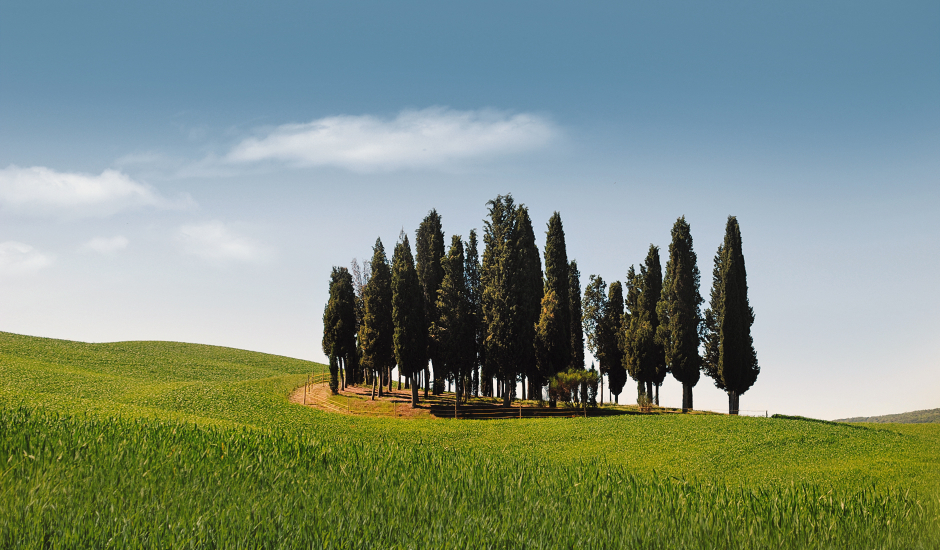 Getting there: The flight-comparison sites such as Skyscanner (www.skyscanner.com) or Kayak (www.kayak.com) will help you find the best flights and deals.
Disclosure: We may earn commissions for purchases made through links in this post.
---