Alila Purnama is unlike any luxury cruise. Launched in December 2012, this 46-metre vessel is modeled upon the traditional Phinisi sailing ships. The design calls upon this heritage in the beautifully crafted line of the hand-built hull and its tea-coloured sails.
It's not all Jack Sparrow style though. The spacious interiors have the Alila ultra-chic feel and the fixtures, features and amenities of the boat are definitely of a top-end-of-the-market pedigree.
Liveaboard
All five air-conditioned suites are equally beautiful, sporting large beds, en suite bathrooms, double wardrobes and writing desks. Furnishings are made from teak and rattan.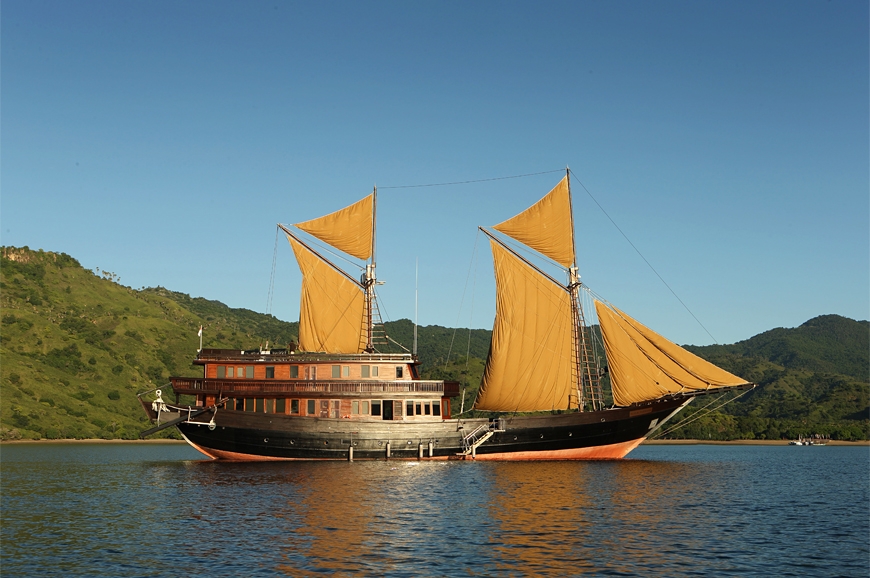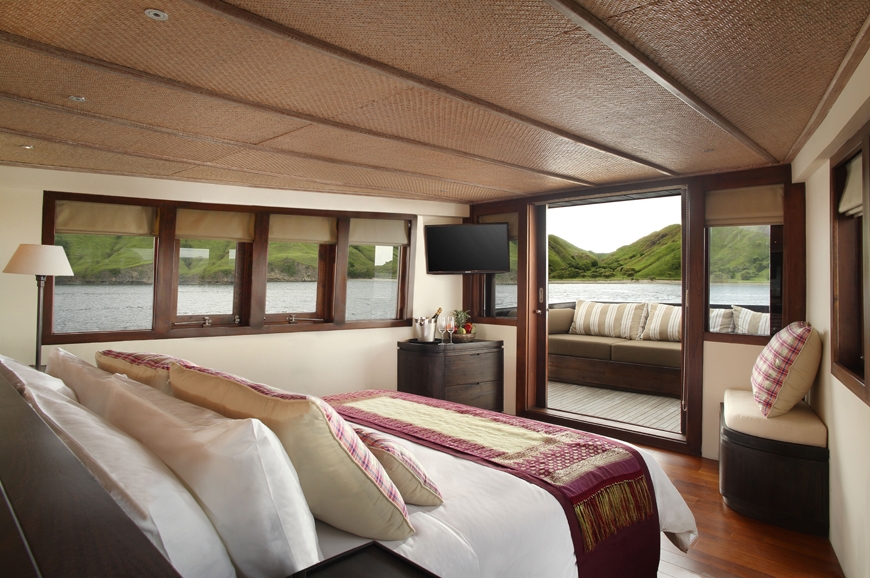 "The design of this luxury vessel recalls a proud heritage of the Indonesian maritime kingdoms that flourished in the Archipelago."
The suites pay homage to the history of royal Indonesia, featuring artworks and furnishings that reference the country's kingdoms. The Cirebon suite is inspired by the West Java Kingdom, the Sumenep by Madura, the Mataram reflects Central Java and the Klungkung—Bali.
The best of them is Sriwijaya, a master suite that reflects the legacy of the Sriwijaya Empire. The cabin provides the ultimate space for relaxation, with private balcony, large sundeck with daybed and deckchairs and bathroom featuring shower, two sinks, a full-size bathtub.
The suite's large wraparound windows offer wonderful views of the ever-changing landscape.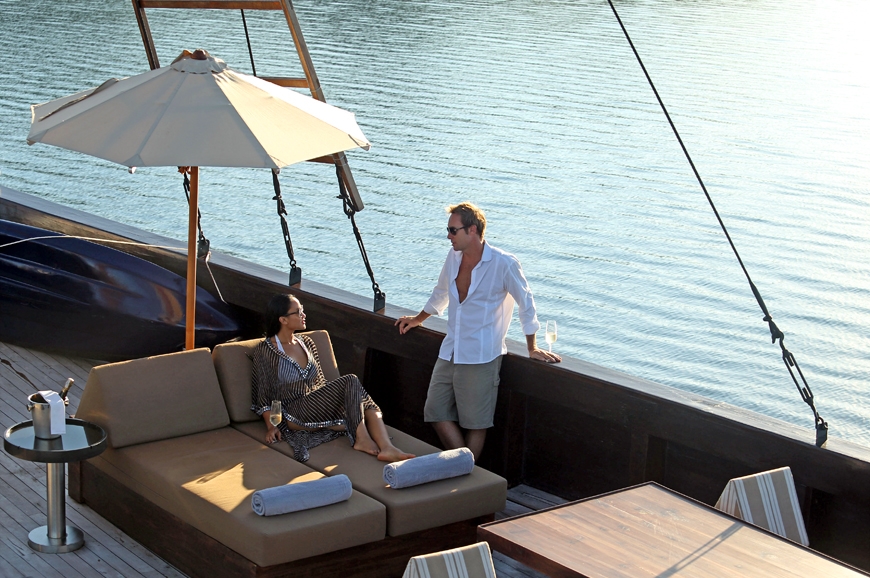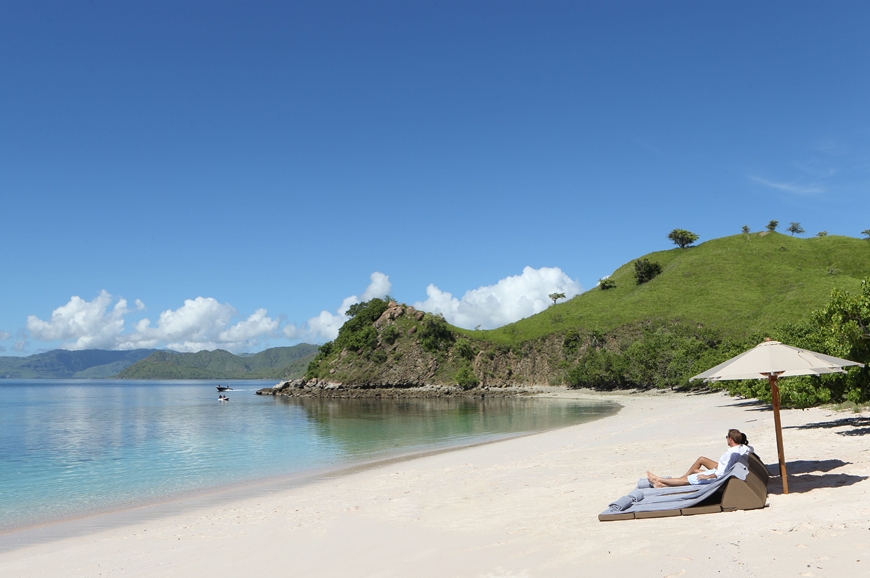 "It's not quite the Jack Sparrow style: the spacious interiors have the Alila's signature chic and the amenities of the Purnama have the top-end-of-the-market pedigree."
Luxury on three decks
The space and luxury are the main features of Purnama. The library, lounge, bar or indoor dining area offer plenty of space to unwind and enjoy the time off from life—though complimentary satellite WiFi access should keep the link with the real world open.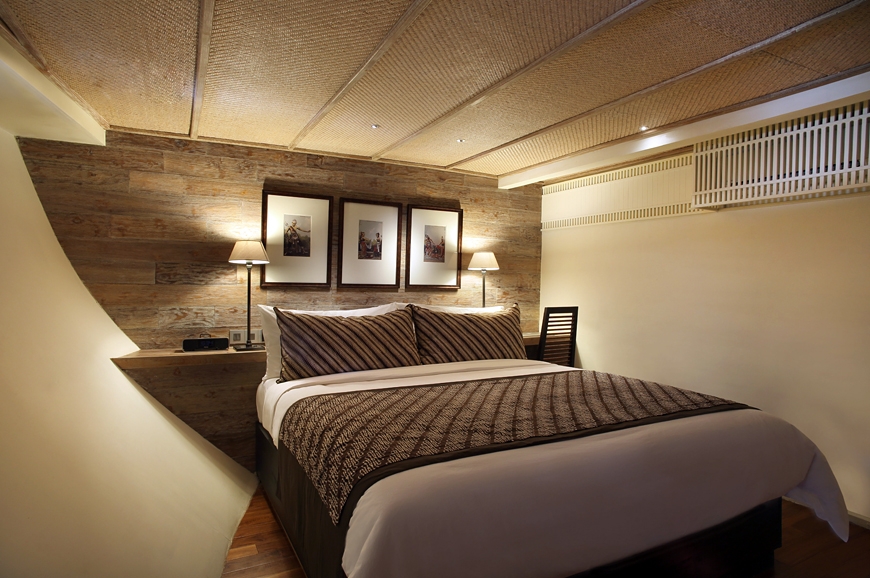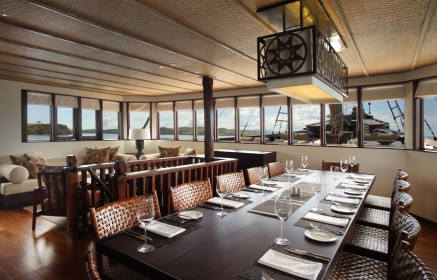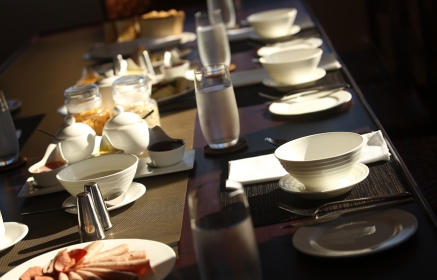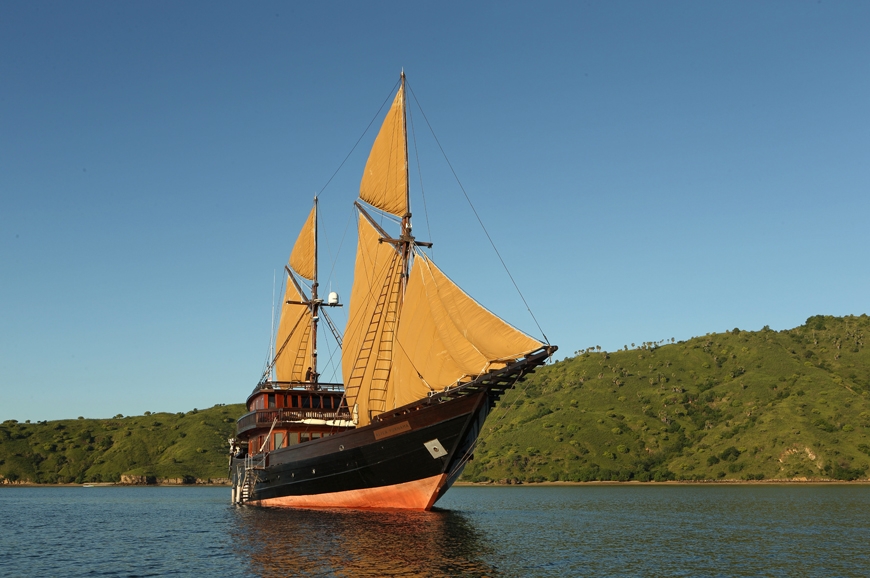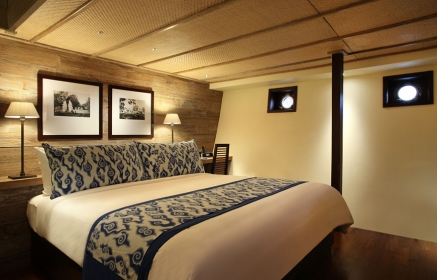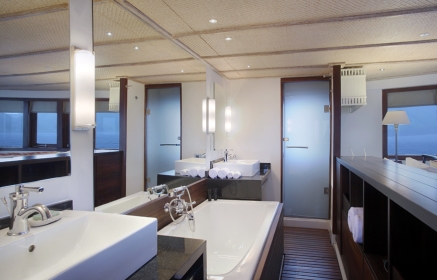 The main outdoor deck provides further spaces for lounging with large oversized daybeds shaded by umbrellas and opportunities for alfresco dining. Purnama's crew include a spa therapist—who can set up a signature Alila massage onboard in suite or on a nearby beach. The vessel also has its own fully licensed PADI-certified dive centre.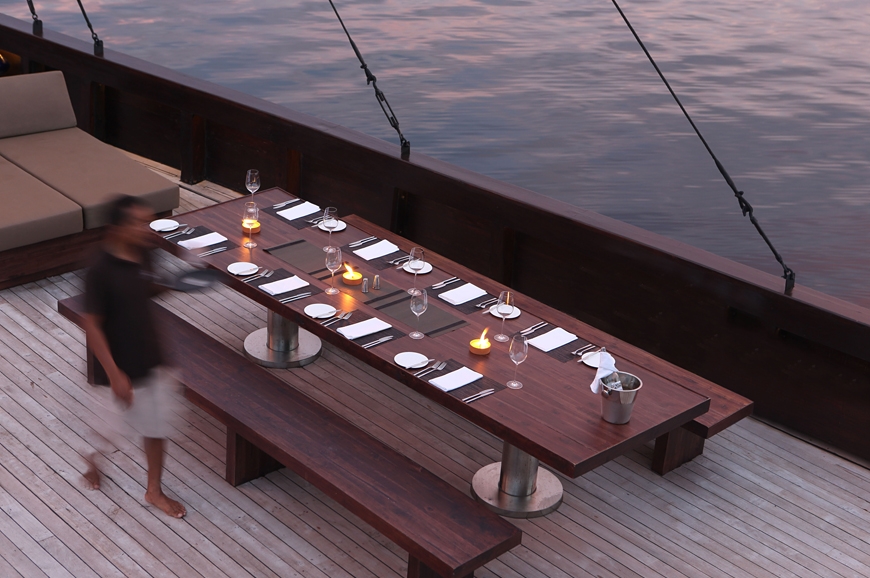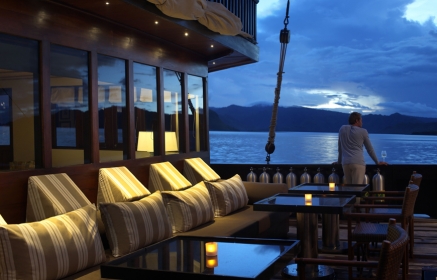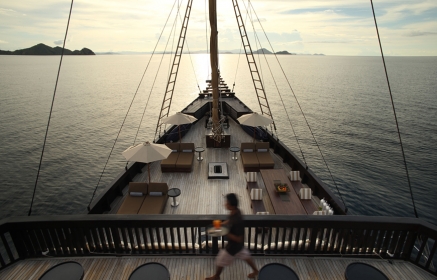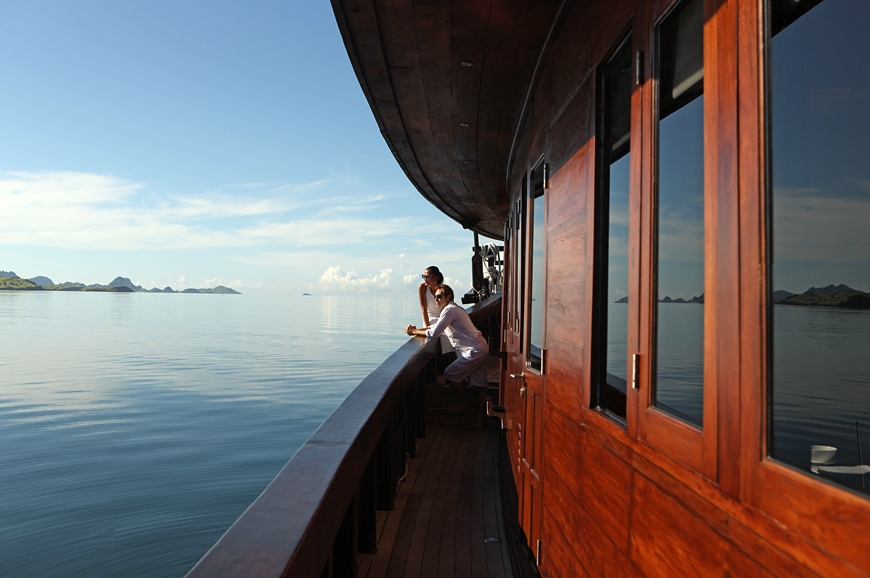 Islands
Sailing from the West Papua port of Sorong, Purnama offers several trips, including a six-night island-hopping cruise. Set itineraries can take guests to the famous Komodo island or the wildlife-rich chain of Raja Ampat in West Papua province or to the volcanic Ambon.
The boat can be also chartered privately for tailor-made cruises (minimum four nights). She can sail to any of the 17,000 islands in the Indonesian archipelago, which consists mostly of uninhabited islets.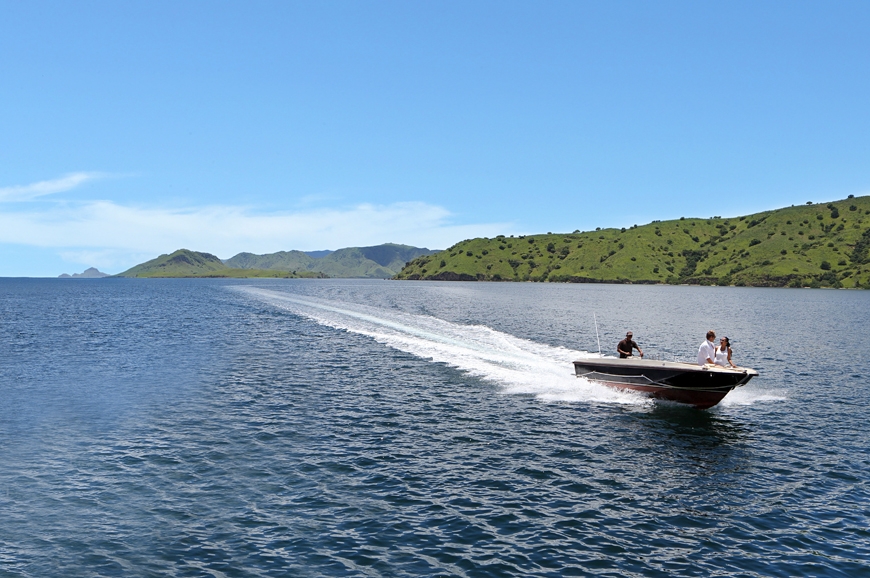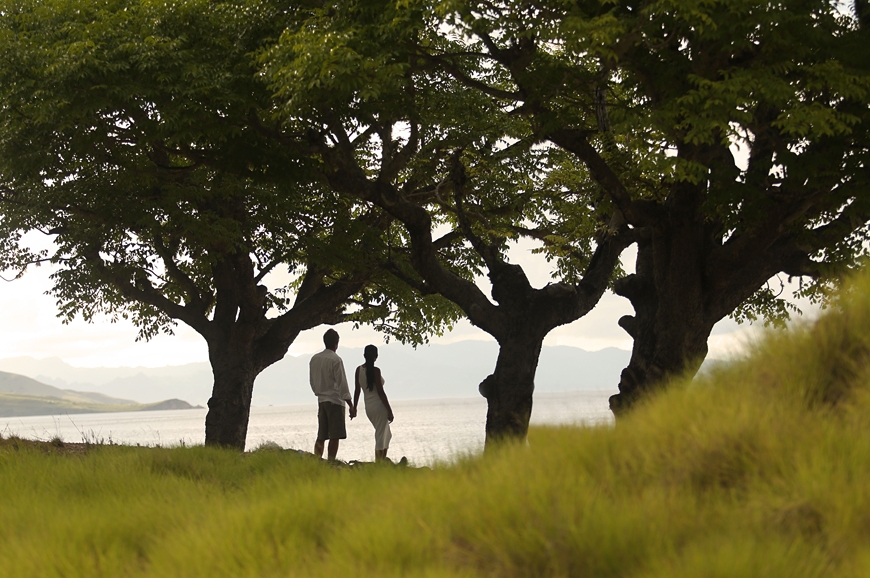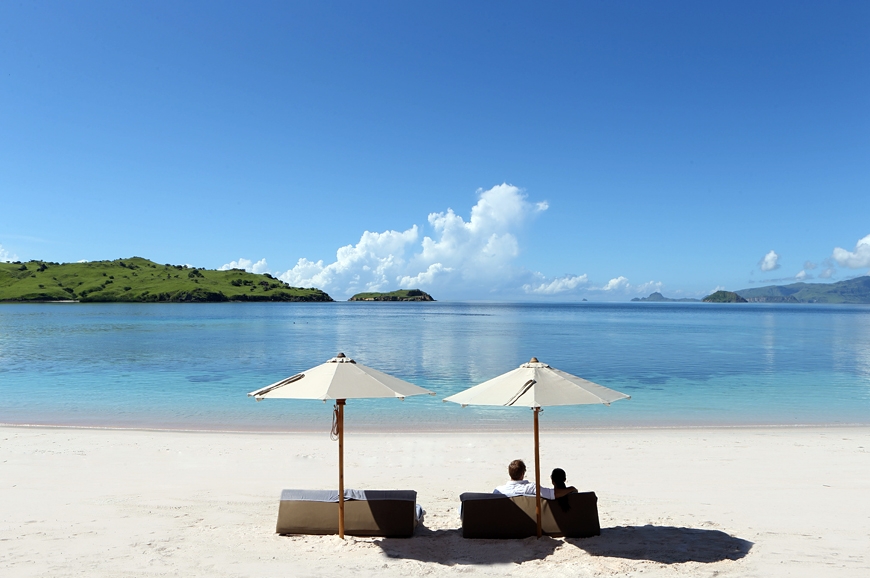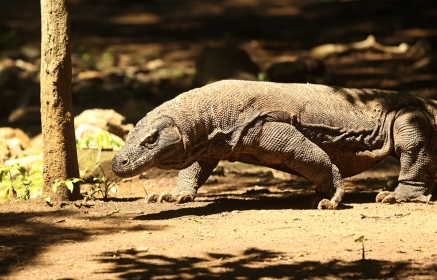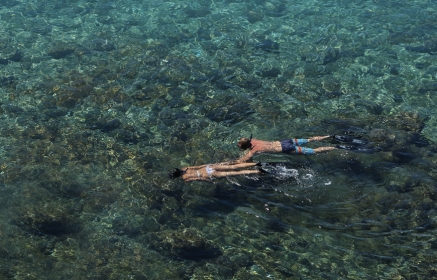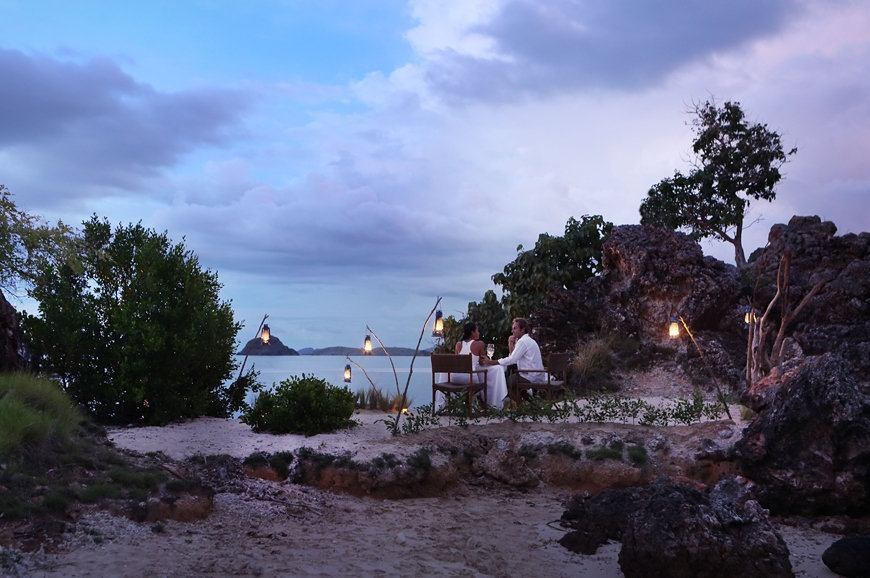 For more information, visit the Alila Purnama website.
Photos © Alila Hotels & Resorts.