The idea for La Suite Sans Cravate grew spontaneously and naturally from a family house project. And the results are wonderful.
Nothing had been researched in advance, and no market research was carried out — one thing simply led to another to create La Suite Sans Cravate.
This creative and personal approach worked wonderfully for the Dutch couple in the past, as this is also how their Michelin-starred restaurant came into being: it started small and expanded as circumstances required.
Hats off to Veronique and Henk. The interiors never give the slightest impression of having been haphazardly put together. Their seamless harmony is executed in a playful, razor-edged, rustic, and graphical design—and never boring.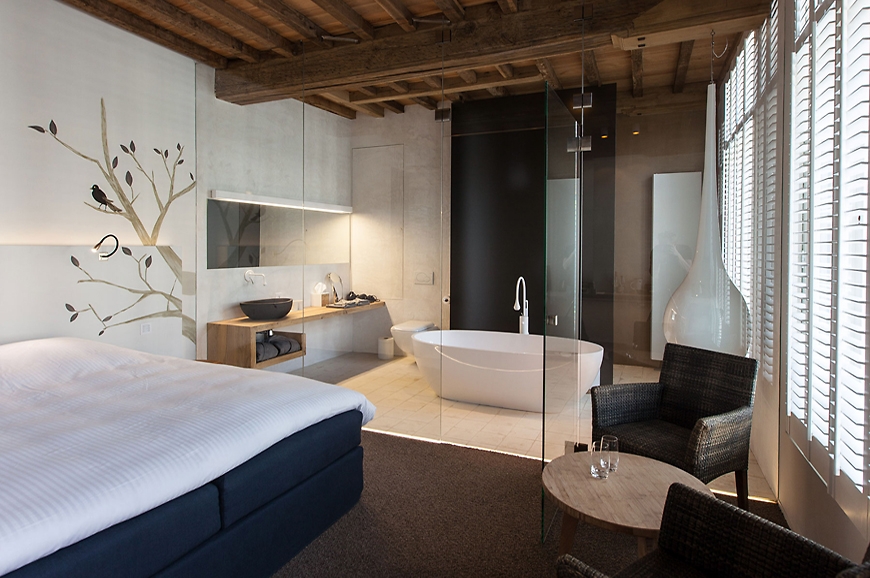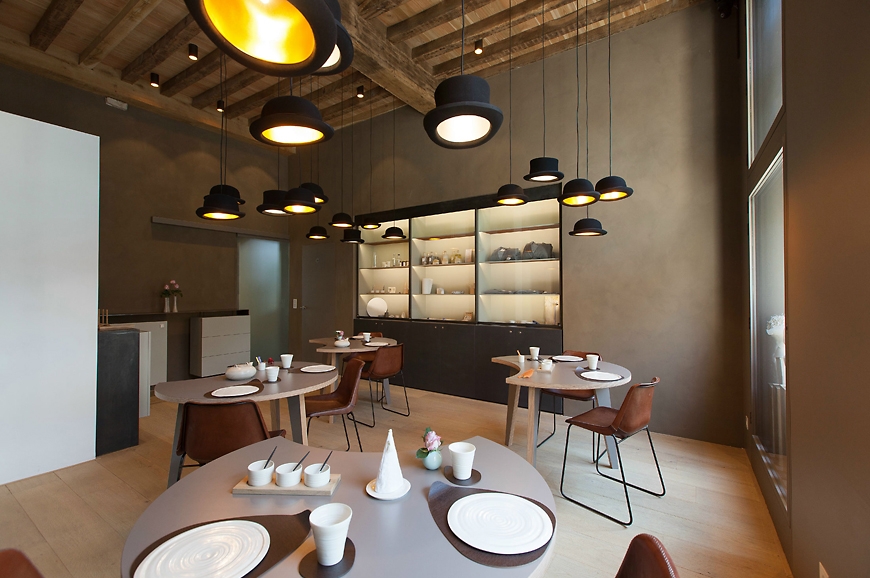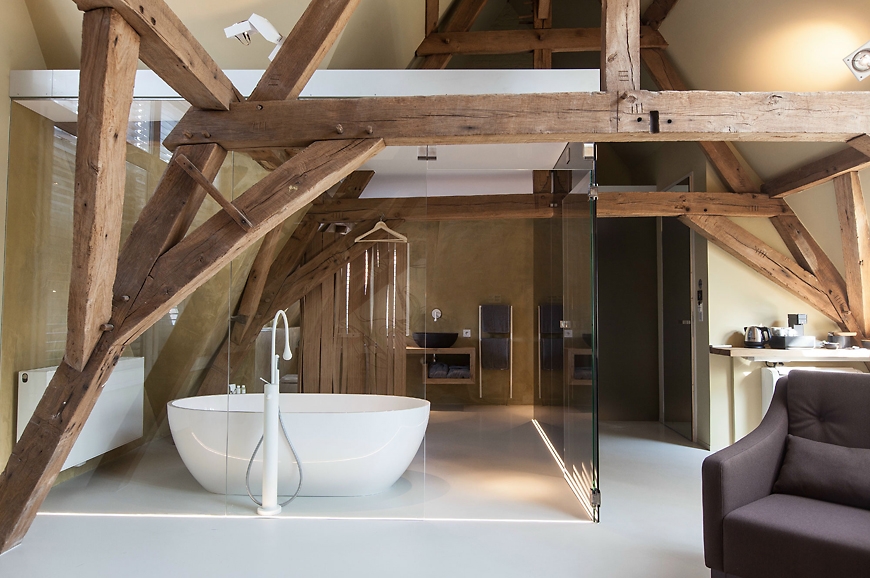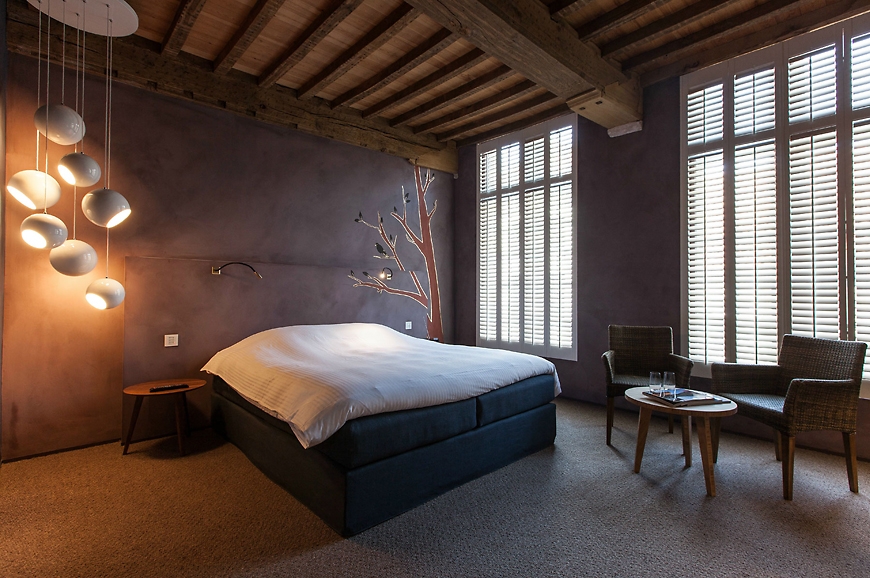 Glass cubes and rough-hewn beams
The contemporary finishes work in the interiors without ever fighting with the historical envelope of the heritage building, which dates back as far as 1450 (that's over 560 years!).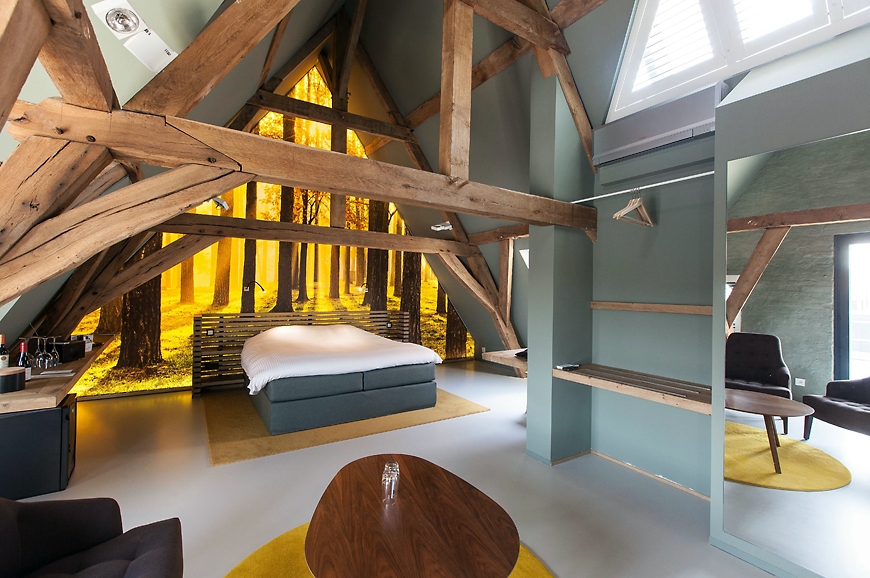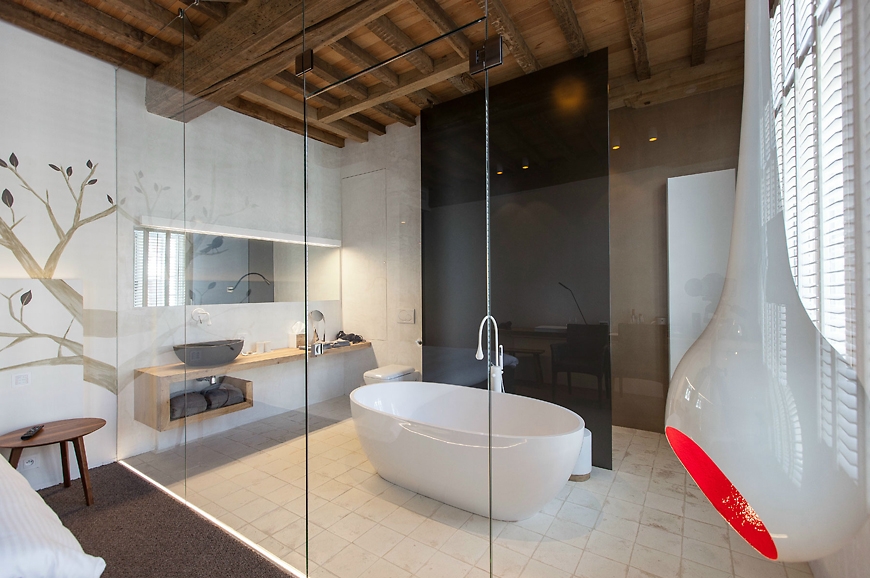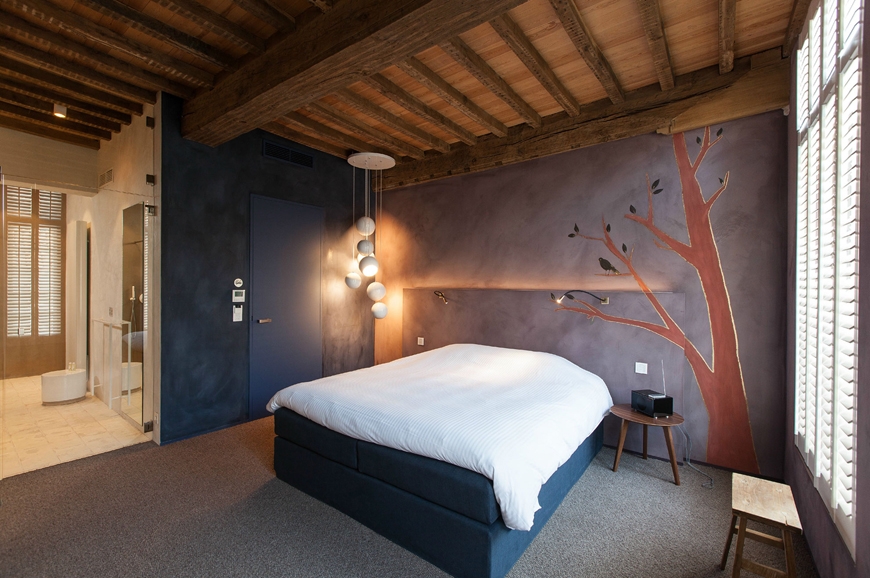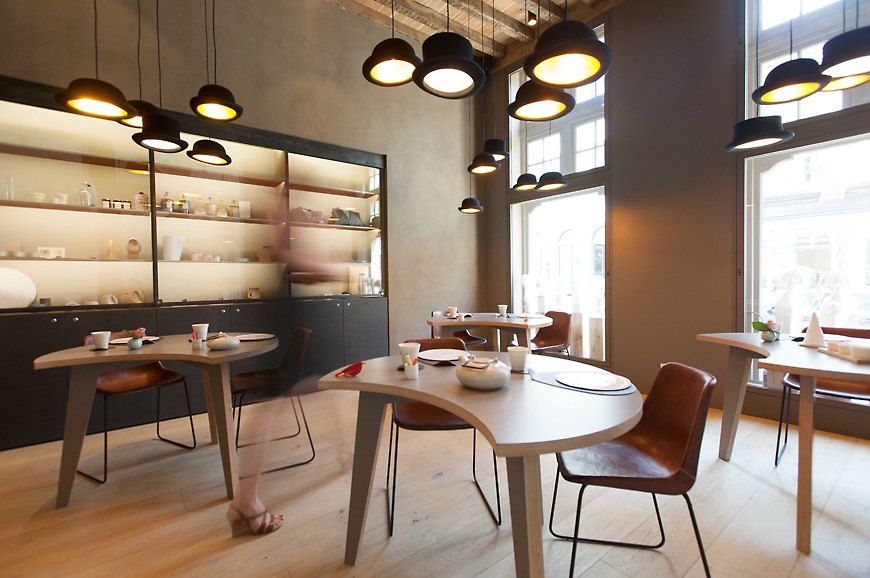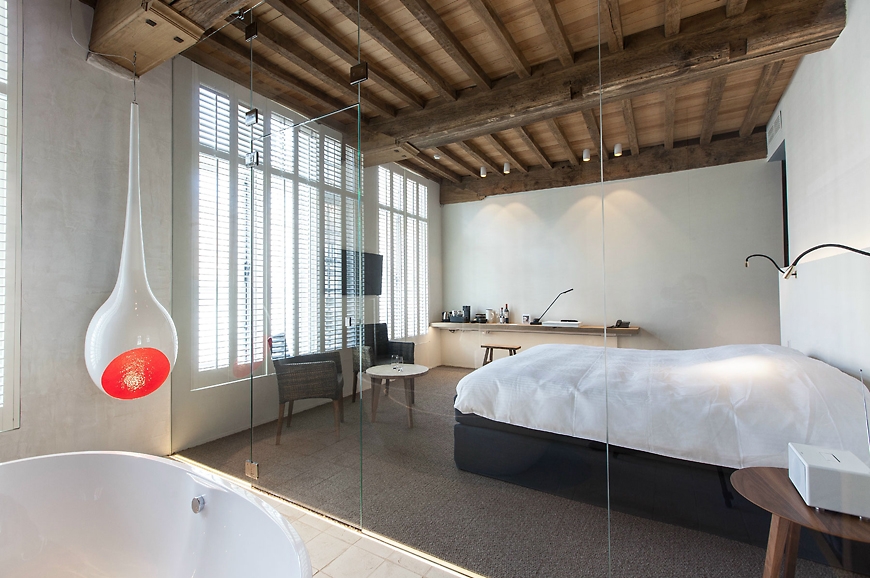 "Suite Sauvignon Blanc is grassy green on the garden side, Pinot Noir has pearly lights, slightly translucent, with a sober edge and a sweet touch to it. Suite Riesling: sober-looking or cosy? Sweet or sour?"—Veronique and Henk Bogaert
The structure of the building acts as a frame for the modern décor. The oversized wooden beams crisscross the rooms and are the backdrop to furniture, murals, and playful details, e.g., the nature-themed headboard walls.
The most spectacular for their contrast to the rustic setting are the glass-enclosed ensuite bathrooms. They are complemented by furniture of a mid-20 century profile and some high-impact design pieces, like the black egg-shaped sinks or the white teardrop heaters suspended from the ceiling.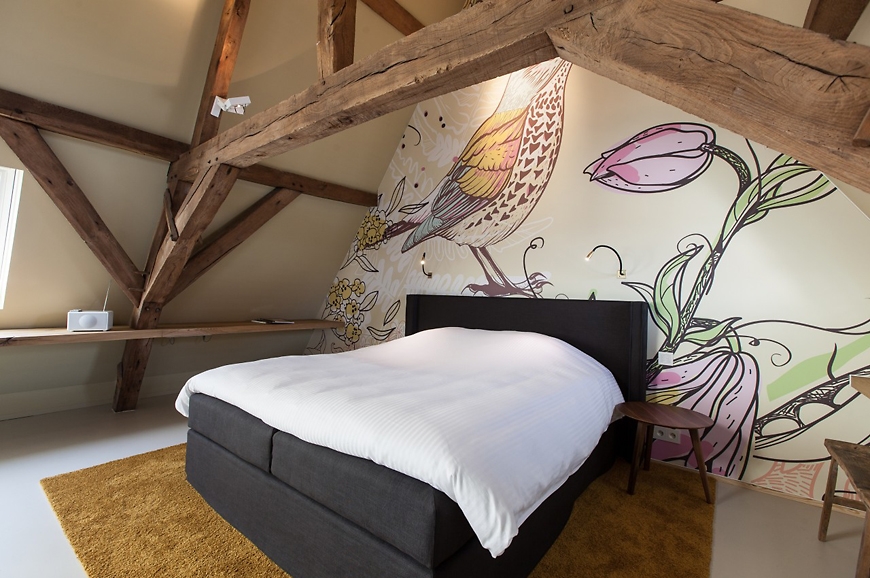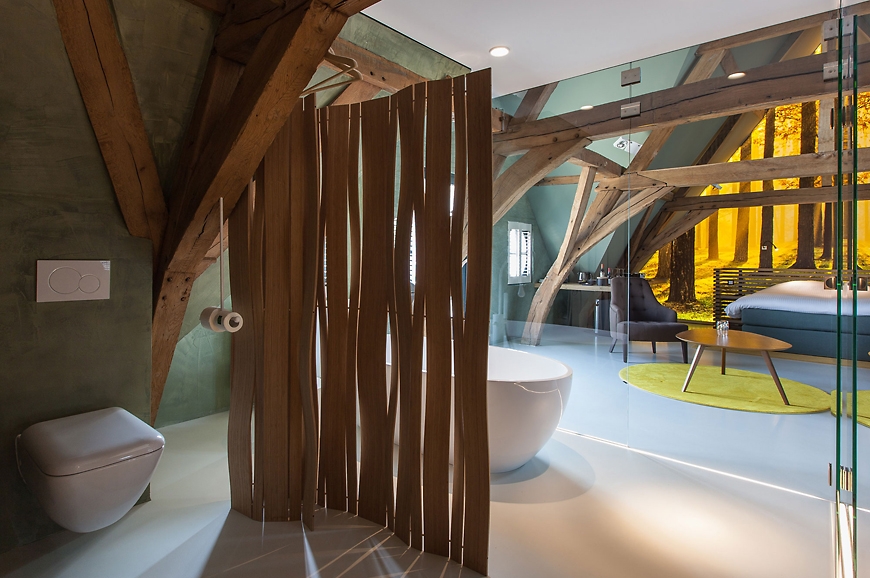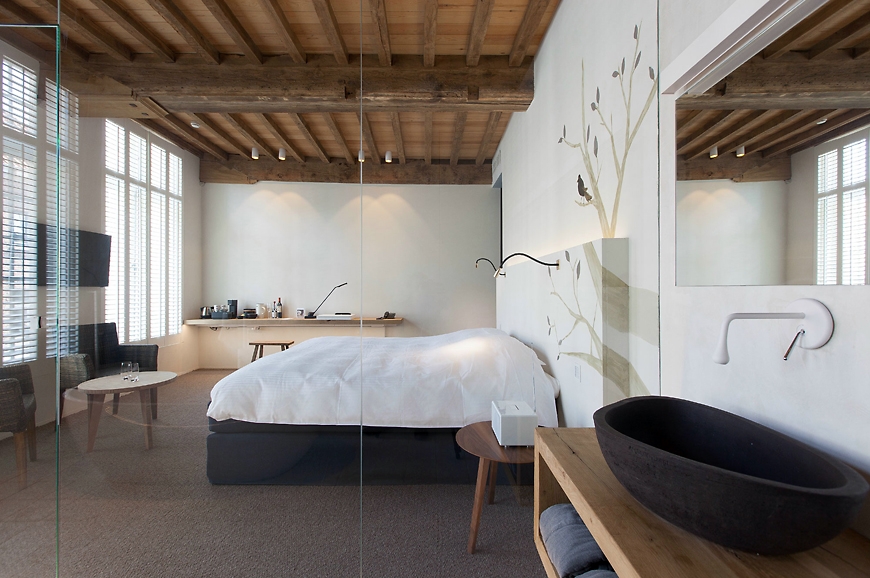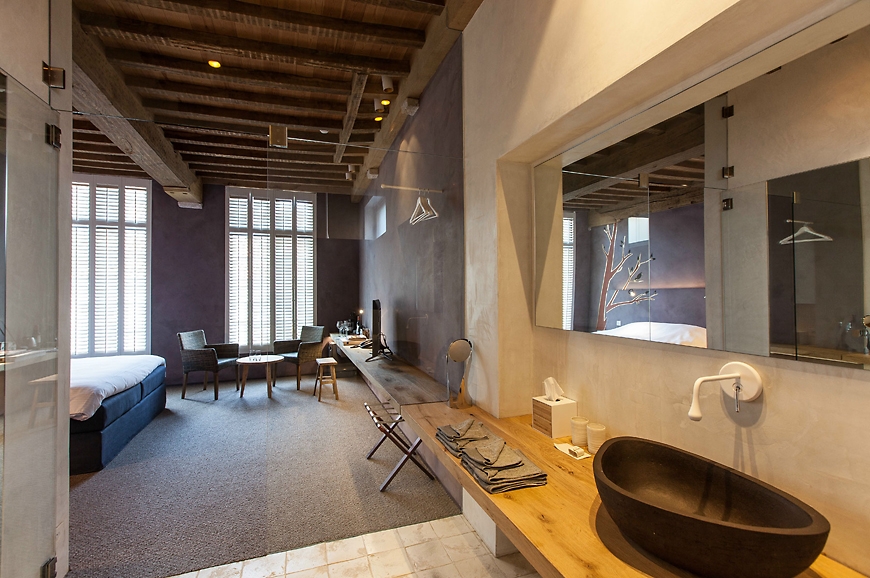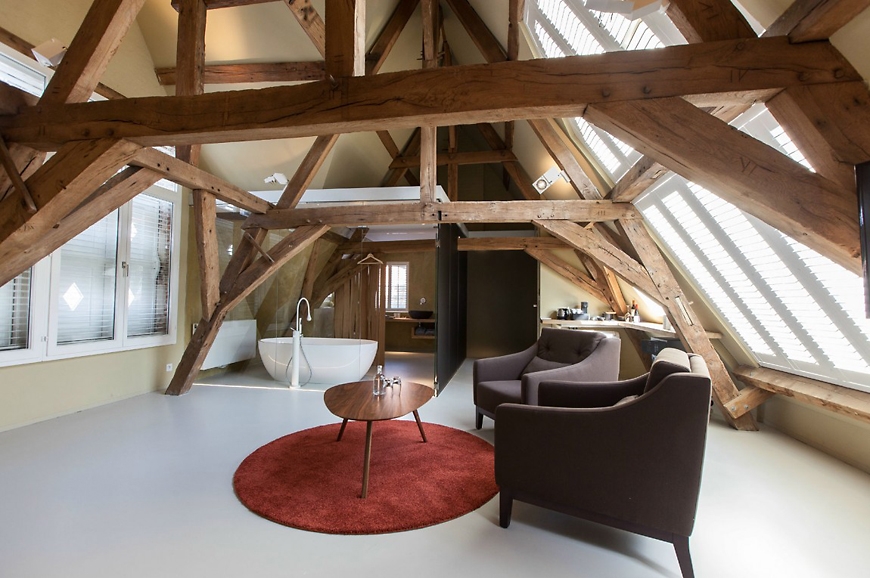 Wine grape rooms
The rooms bear names of wine grapes, and upon arrival, guests are greeted with a glass of bubbly and a macaron biscuit flavored to match their room: Sauvignon Blanc, Riesling, Syrah, Pinot Noir.
The names set the color themes and the mood, but the rest is a playground for playful contrasts. La Suite Sans Cravate has some of the most interesting interiors we've seen. Simply gorgeous.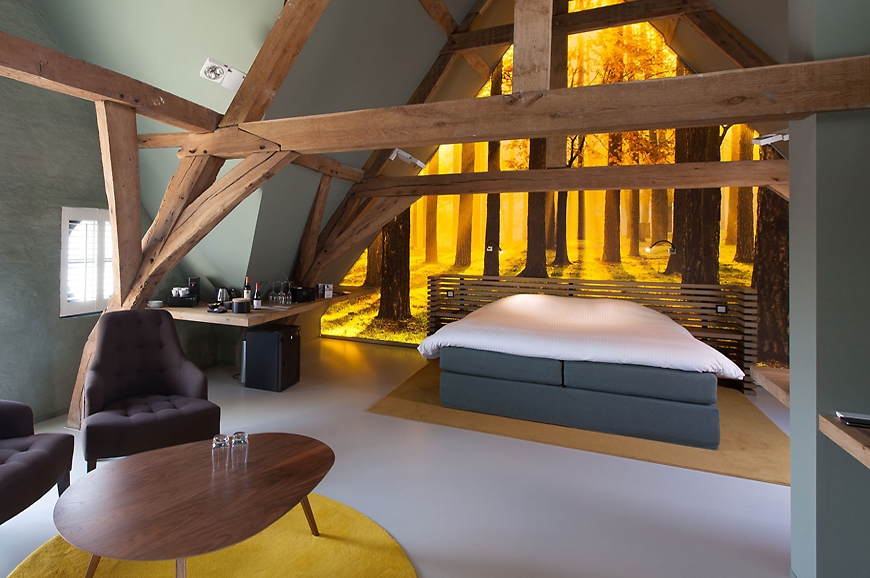 For more information visit www.lasuite-bb.com.
© Photos courtesy of La Suite Sans Cravate.