The 1750s building underwent a thorough renovation and The Wild Rabbit opened in September 2013. The result is immaculately tasteful—showing off the building's heritage without ever feeling provincial.
The Wild Rabbit has been hauled by the press, including Financial Times and Daily Mail, as the "the poshest pub in Britain"—and it's easy to see why. It's a distilled essence of everything that is best about rural England.
The Wild Rabbit's heritage appeals through the infusion of modern aesthetics.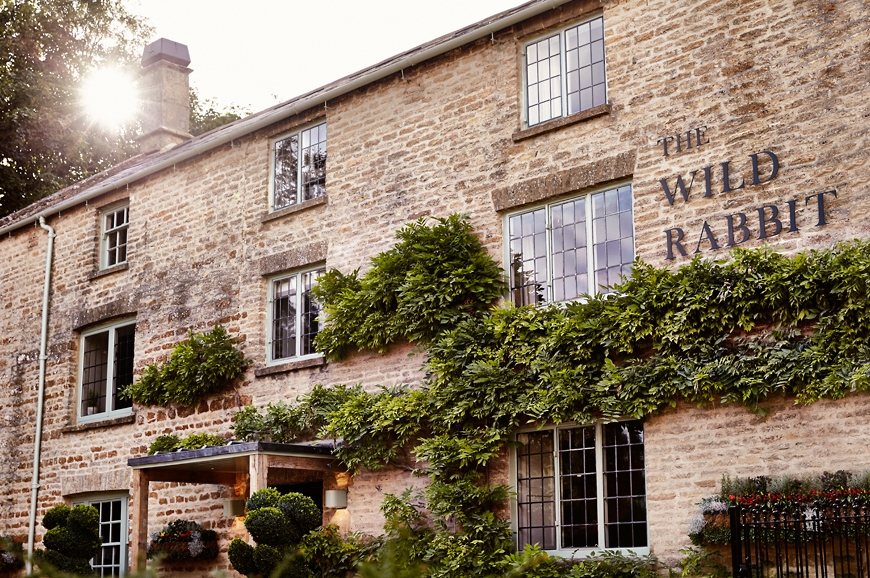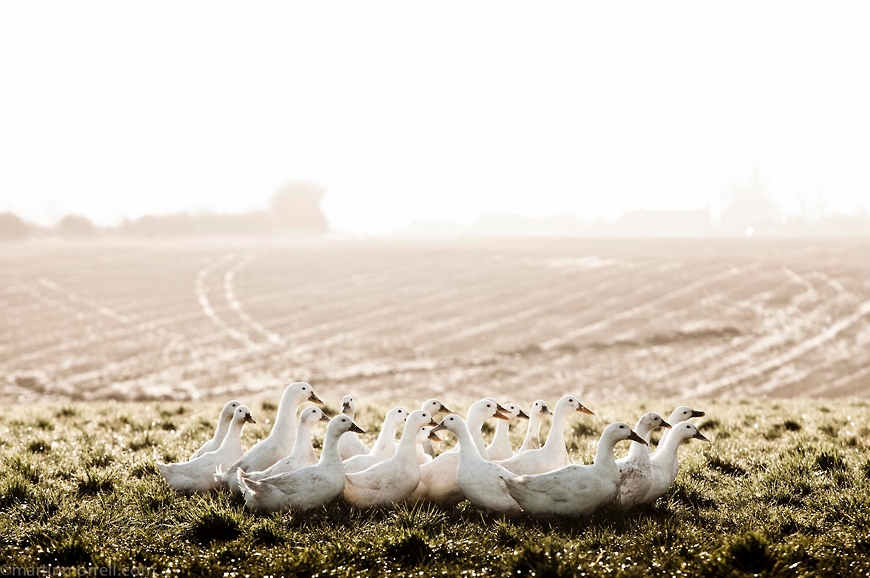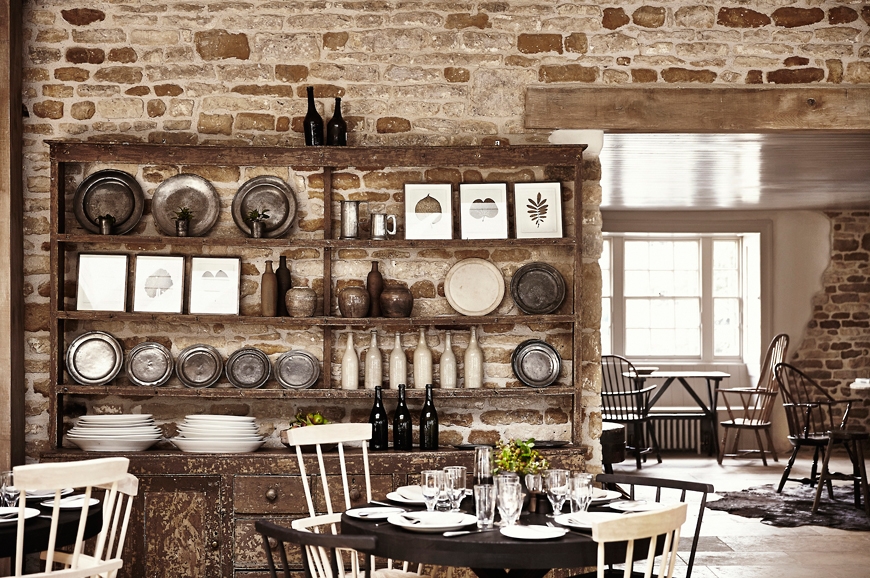 Rural… and hip
Log fires in every room, pig legs and copper saucepans hanging in the open kitchen; stoneware jars lined up in a reclaimed dresser, leaded windows, scrubbed wood and deliberately mismatched tables and chairs—The Rabbit is traditional and homely.
Yet the Rabbit is also thoroughly contemporary. The walls are fashionably stripped back to the original Cotswold stone, and the pale shades and natural materials are carefully selected to enhance, rather than compete with the rural pub character of the Wild Rabbit.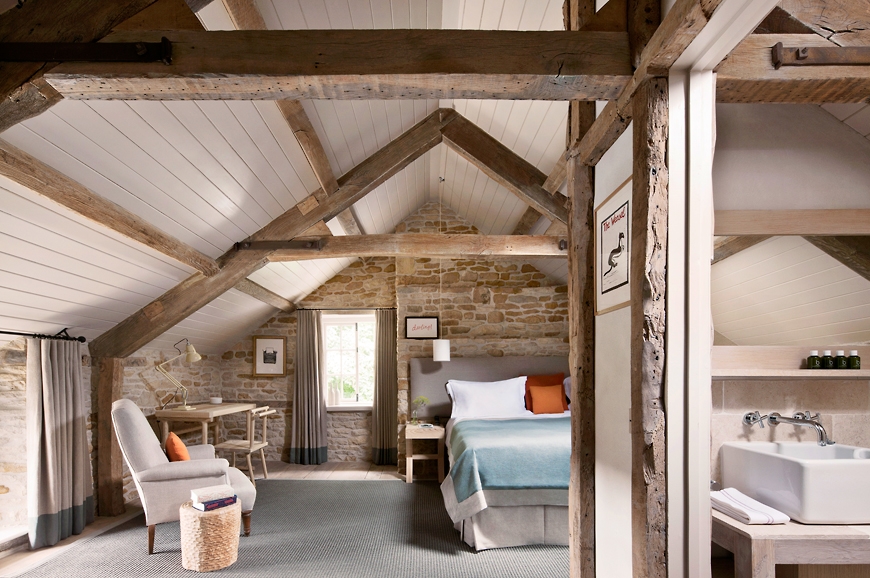 Twelve guest rooms
The Wild Rabbit's bedrooms are named after woodland animals and are individually decorated accordingly—like The Hedgehog, furnished with bunk beds for the kids, or the four rooms with access to the garden, which can be equipped with dog beds on request.
All rooms have an undertone of decadent luxury, and are equipped with the latest hi-tech, with Smart TVs and iPod docking stations.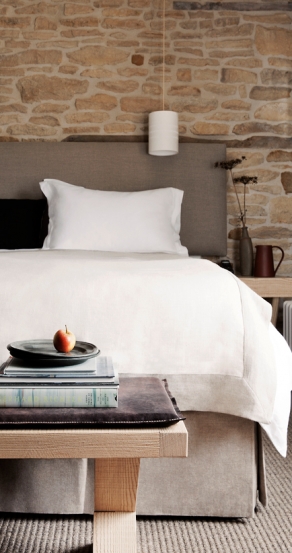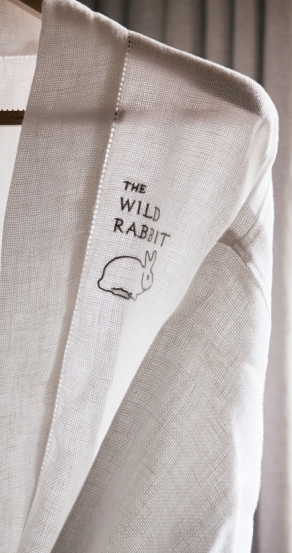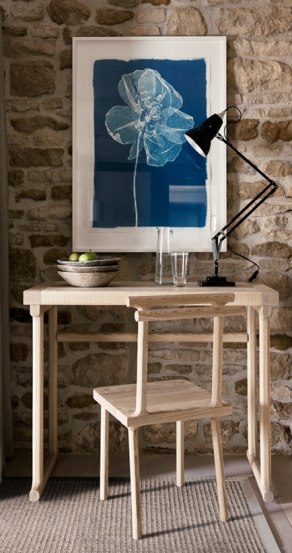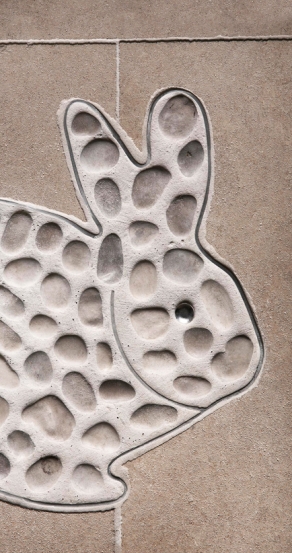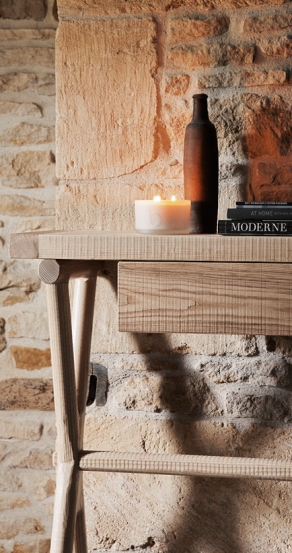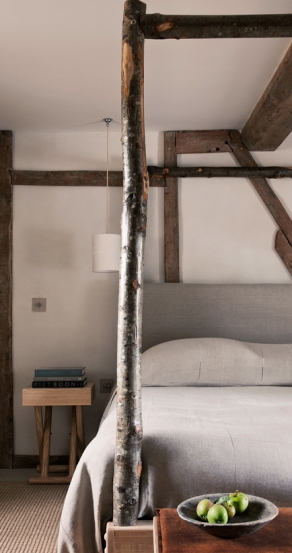 ---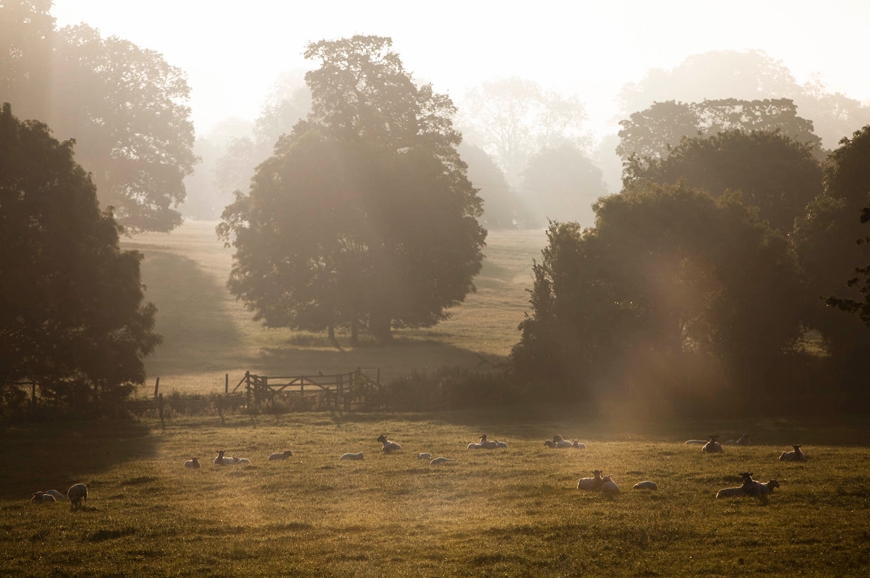 Pub and food
The Wild Rabbit supports British farmers, heritage breeds and artisan producers and the menu reflects this policy, celebrating local produce and showcasing game throughout the autumn.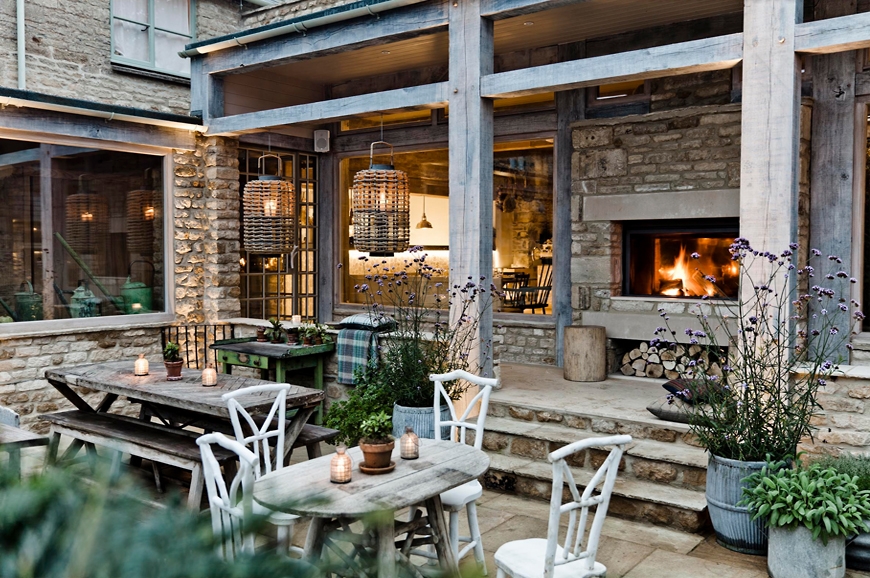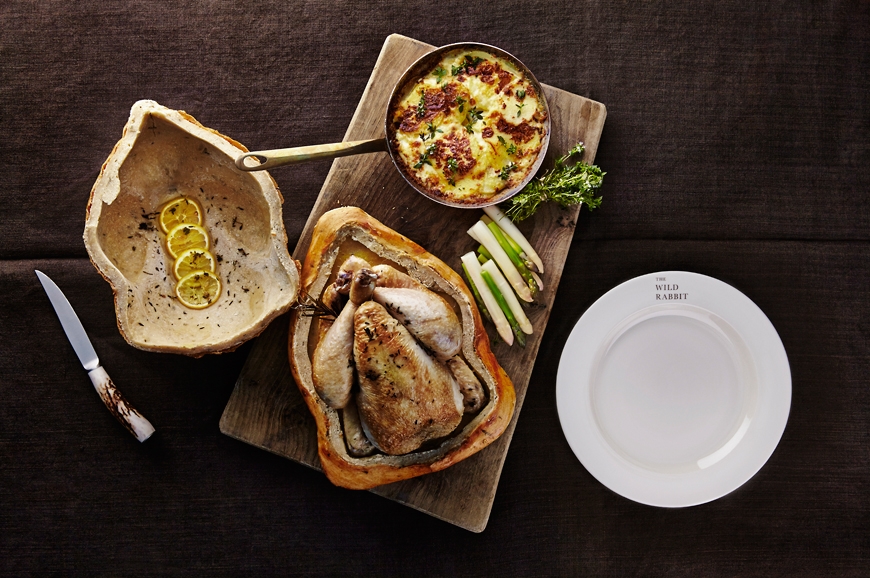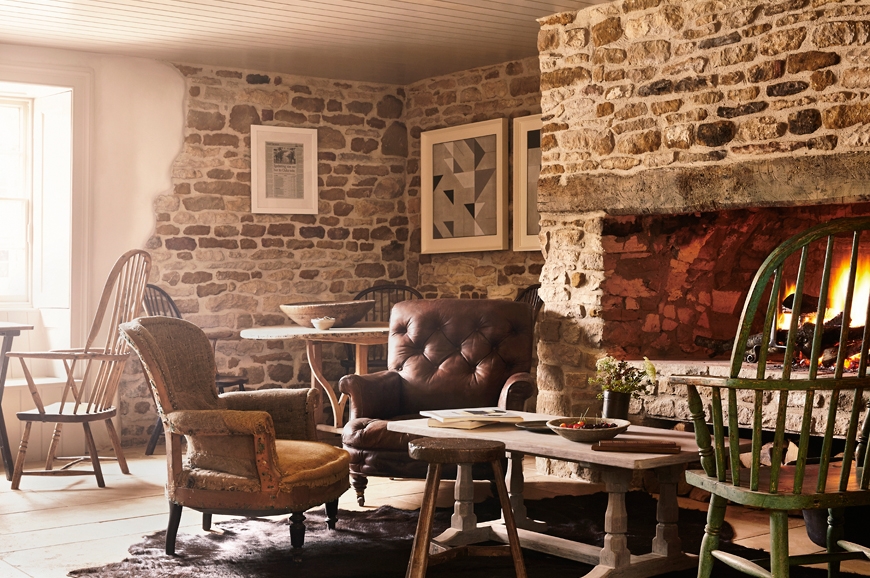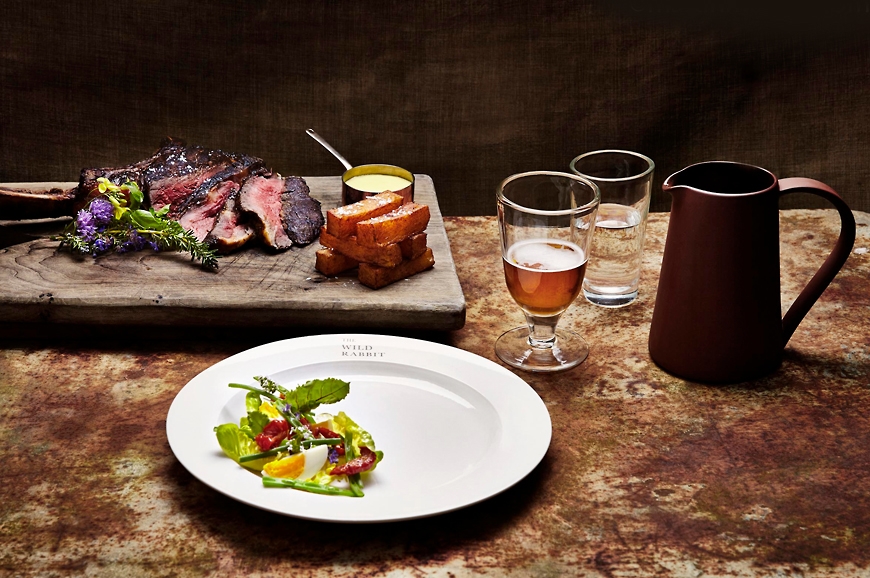 The Wild Rabbit has been hauled by the UK press as the "the poshest pub in Britain"—and it's easy to see why.
Rabbit is a staple, but there are chargrilled steaks and the entire roast chicken has its own pastry cloche. The dishes come beautifully presented, and sides are served in copper pans.
The wine list showcases wines crafted "with respect for the environment", from small, family-run wineries. Beer aficionados will enjoy discovering the eclectic mix of artisan brands poured in the pub.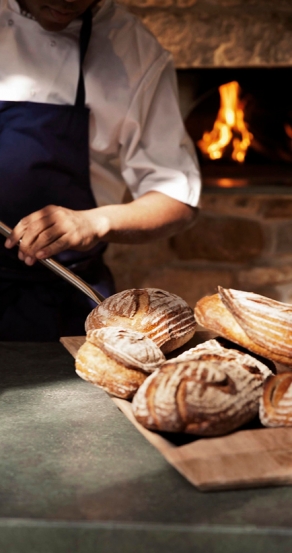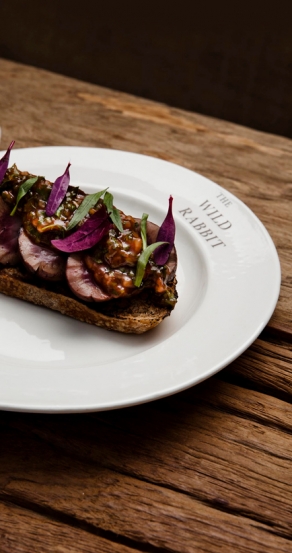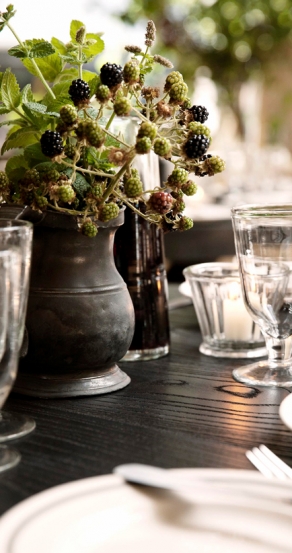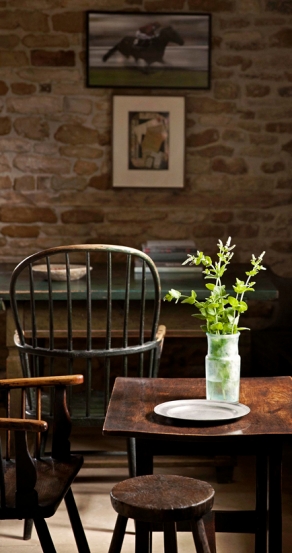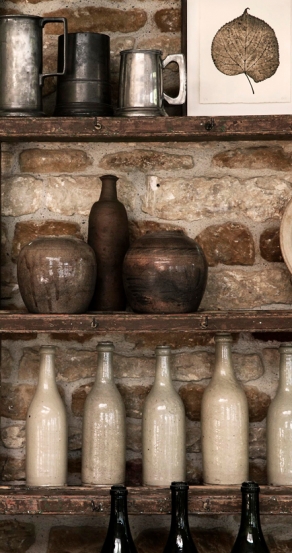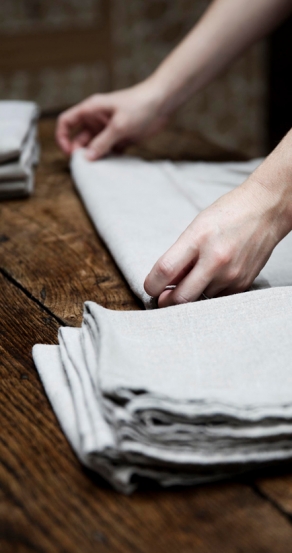 ---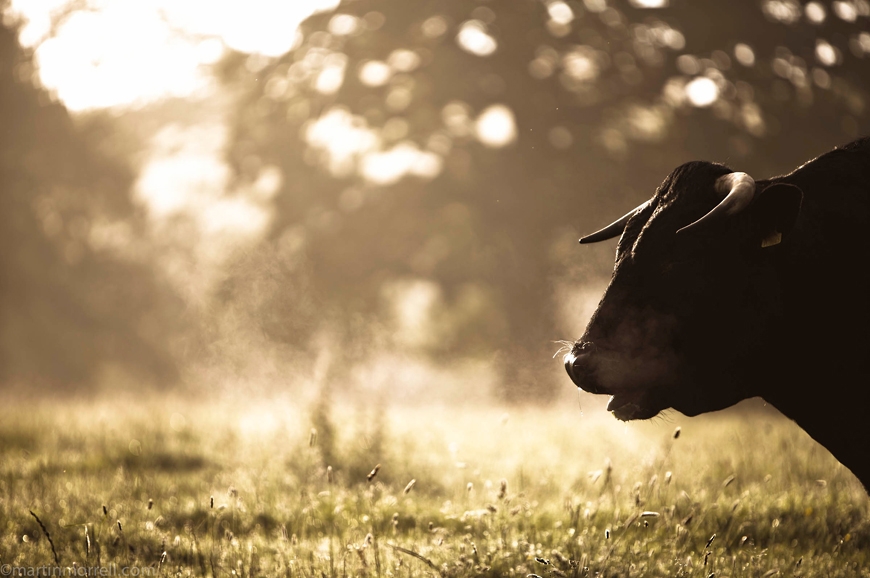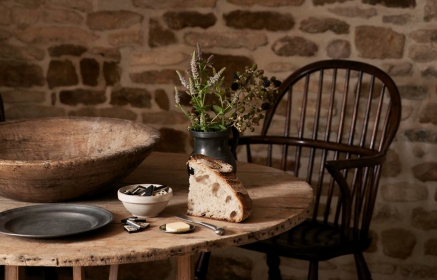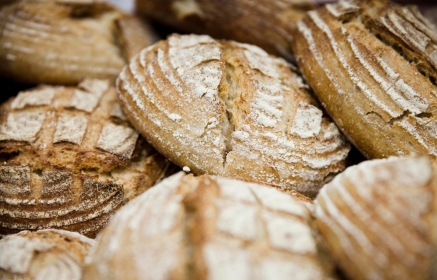 For more information visit The Wild Rabbit website.
All Photos © The Wild Rabbit