Native Eco Villa is a beautiful place and this observation is backed by the villa's international credentials—for it is the first house on Santorini that acquired the "Green Key" eco-label, in recognition of its organic design and respect to the local environment.
In an environment as special as Santorini, the only habitable caldera in the world, the Native Eco Villa takes guidance from the one-of-a-kind qualities of the island—but not exclusively. The place may have its construction pay homage to the traditional Greek style, but the design is unique for having been directly inspired by the principles of feng shui, a philosophical system that concerns spatial arrangement and orientation in relation to the 'flow of energy'.
*This post contains affiliate links and we may earn a commission, at no extra cost to you.
Alternatively, book Native Eco Villa via Expedia or see what others think on TripAdvisor.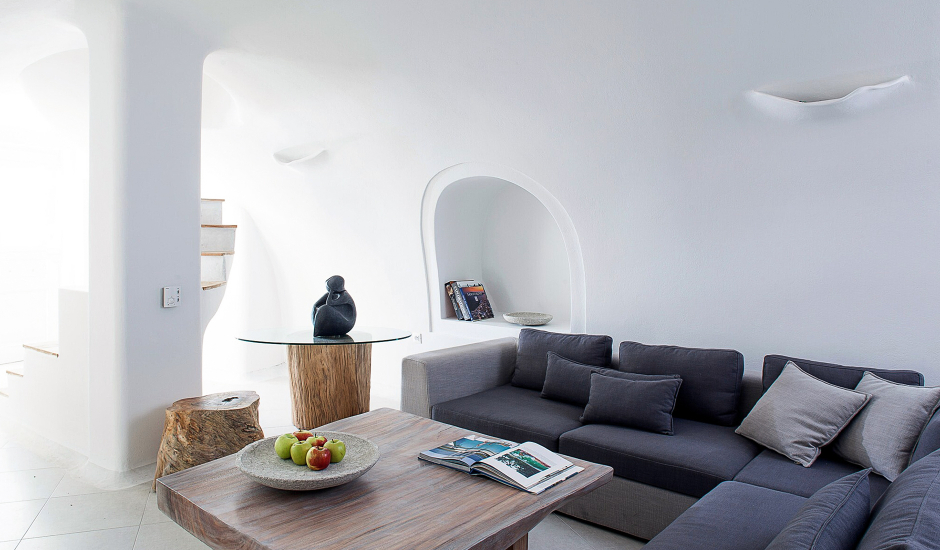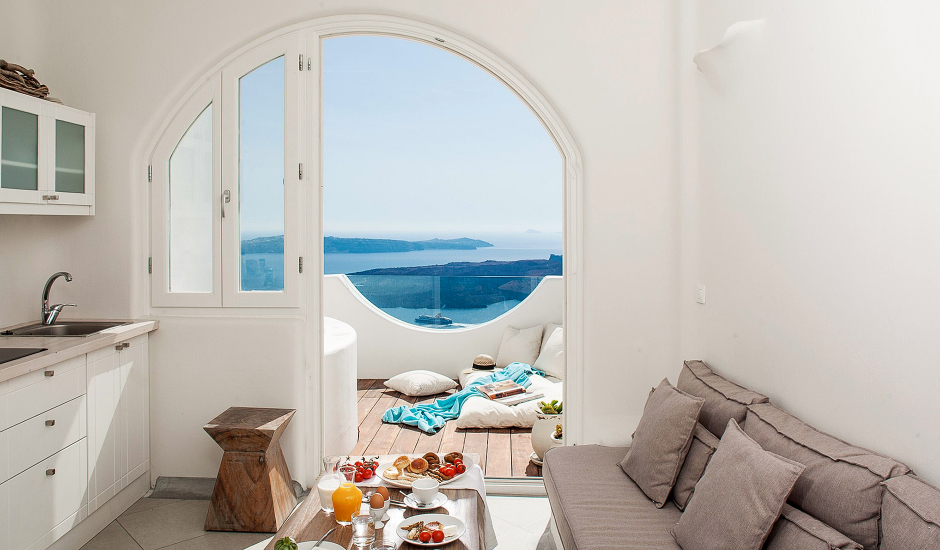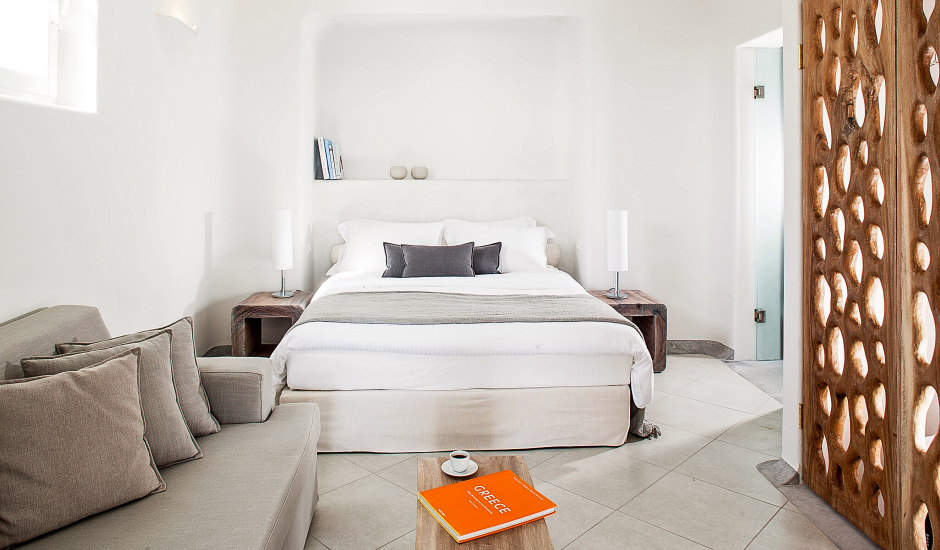 Qi-Mag(ic)
"Versatile Criteria's of Qi-Mag® Feng Shui, and applied (Taoist) Geomancy have been implemented in the renovation process of 'Native ECO Villa' ", say the villa's creators, and while we are left to ponder what this means exactly, we are nevertheless quite happy to accept that the 'eco villa' looks pretty good.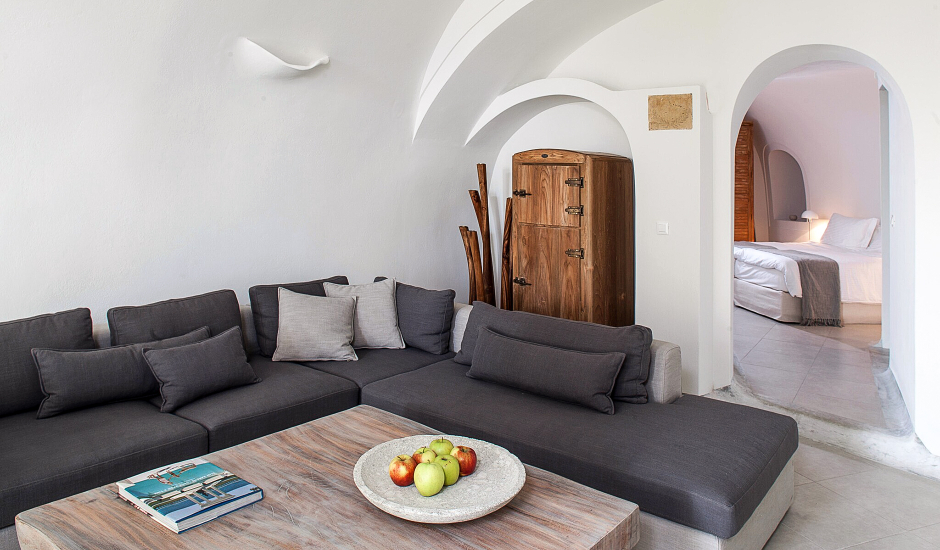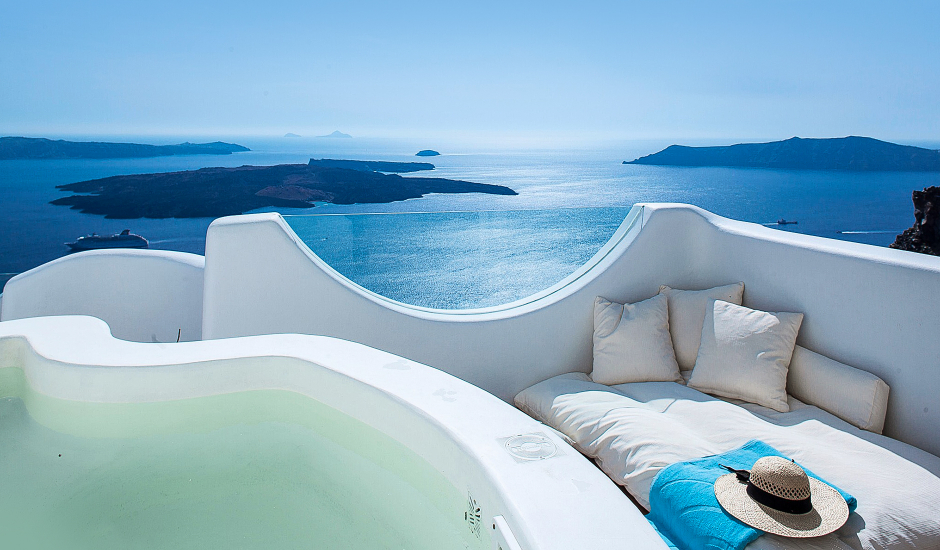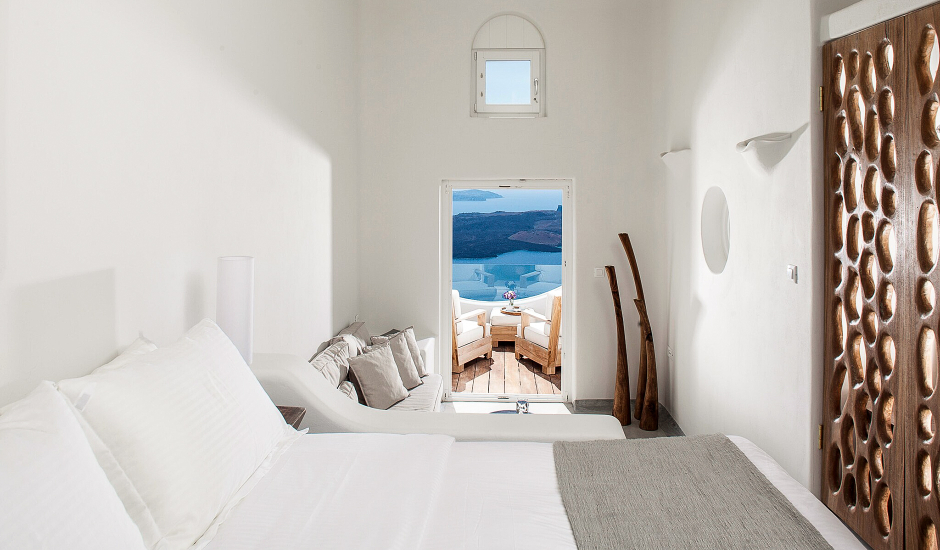 Cycladic chic
Built on one of the most idyllic locations of the island in Imerovigli, the villa is constructed following the distinctive stylistic traditions of Santorini, thus the architecture ebbs and flows, hardly leaving any sharp corners and edges. (Again, this is in accordance with the feng-shui principles, which dictate building without corners).
The interiors are decorated with handmade objects made using natural materials and bespoke furniture, exclusive to the villa.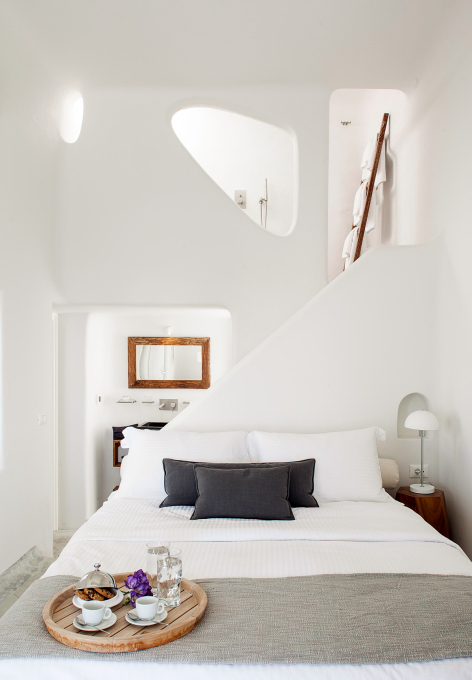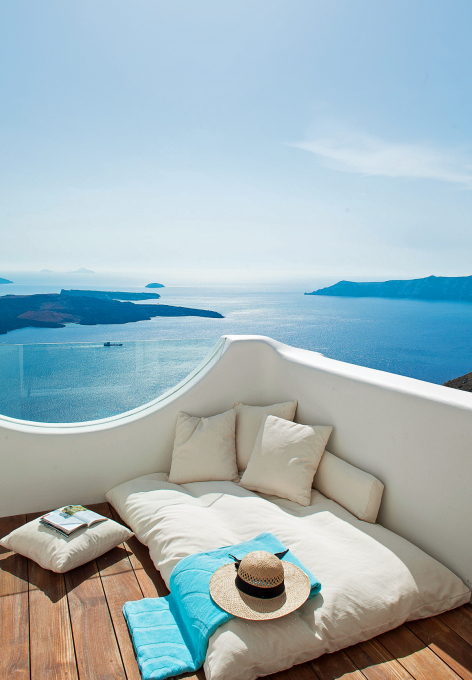 Greek at heart
You may also like

---
Where to stay in Santorini
The softness of white walls, elegance of textures and colours and well-balanced combinations of materials all create an atmosphere of relaxation and quality, making the Native Eco Villa a place of privacy, comfort and eco-friendly hospitality.
Alternatively, book Native Eco Villa via Expedia or see what others think on TripAdvisor.
For more information visit the Native Eco Villas website. Photos © Native Eco Villas
---
More Greece recommendations:
Disclosure: We may earn commissions for purchases made through links in this post.