Think of Greece and you are likely to picture enchanting waterfronts and rugged cliffs, encrusted with pristine white houses and shrines, topped by blue domes and roofs. The Greek islands seem to consist of two colors: blue and white.
Like anything in Greece, the islands are all linked with the country's history or a legend—or simply enthrall with atmosphere and beautiful vistas.
The most popular islands
Mykonos is charming and bustling, today the magnet for both young and old and the place to be for partying. Santorini, the most beautiful island in all of Cyclades mesmerizes with wonderful panoramas and the awe-inspiring story of ancient cataclysm of proportions so enormous it changed the course of history.
Crete, the largest of them all is diverse, with plenty of gorges, beaches and sites—the most spellbinding of which is Knossos, the ancient capital of doomed civilization, still keeping most of its mysteries secret.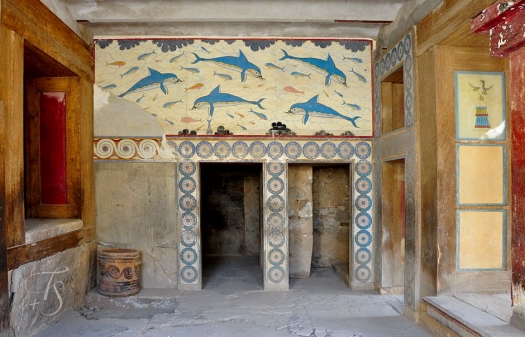 Then Corfu, located in in the Adriatic Sea, is one of the greenest and the most beautiful islands: with its lush landscape of cypress trees, vineyards and olive groves fringed by blue bays, sea caves and long golden-sand beaches.
To the east, one of the islands nearest to Turkey is Rhodes. It has everything: year-round pleasant climate, ancient temples, UNESCO-listed, medieval Old Town, pristine mountainous interior and coastline of beautiful, clean beaches. The cuisine of the island is highly unique too, with its strong Turkish influences.
Mainland
Greece is more than islands though. The Greek mainland has lots to offer; from wild mountains and clear rivers to crumbling castles, temples and monasteries —with the unique Meteors as the most famous. Numerous activities await travelers who choose to visit Athens, not least its top attraction: Acropolis.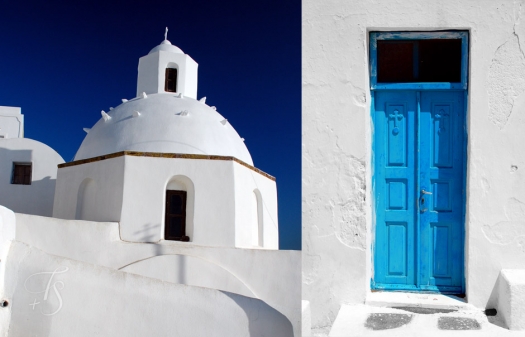 The continental Greece is painted in fir greens, silver of olive groves, brown colours of rock walls that cris-cross hills and flowery meadows. This part of the country is most beautiful in April and May, when the fresh greens of mountain slopes sharply contrast with the snow-capped peaks.
Ouzo and tzatziki
The famous—or infamous—pace of the Greek life encourages unhurried trips and long lunches. The meals are filled with the mandatory Greek salad and the popular snacks like tirokafteri (spicy cheese), taramosalata (a type of caviar paste), melitzanosalata (eggplant and salad) or pesto and tzatziki—all topped with a fresh pita bread dipped in olive oil.
The sights in Greece are all linked with the country's amazing history or a legend—or simply enthrall with beautiful vistas
And there will be no shortage of sea food or meals based on goat or sheep meat. Increasingly popular are local wines—particularly from Santorini. For the stronger heads there is always Ouzo (anise-flavored liqueur).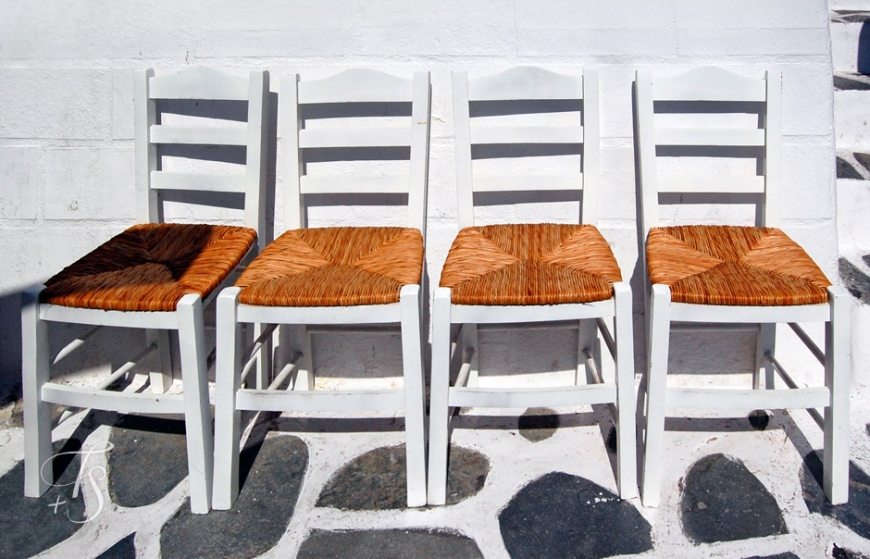 What you need to know
During the siesta hours (from 3PM to 5PM), it is difficult to arrange, see or visit anything, although the most important tourist attractions (like the National Archaeological Museum and the Acropolis in Athens) remain open. Most museums and archaeological sites are closed on Mondays.