For the earliest Greeks, Santorini was known as Thera, which means "a round island". Today, its shape is completely different. Around 1628 BC a gigantic volcanic eruption destroyed the island, collapsing its core into a caldera, surrounded by spectacular cliffs.
The volcanic explosion not only altered the island's geology, but also changed the course of history. Tsunami and climate change that followed the eruption may have contributed to the collapse of Minoan civilization, whose political and cultural center was located on the nearby Crete. The Minoan demise gave birth to the first city-states of ancient Greece and the memory of disaster was woven into the fabric of the Hellenic culture, inspiring the myth of Atlantis.
The beauty of Cyclades
Located on the southern tip of Cyclades, Santorini today is one of the most popular islands in Greece, especially amongst couples and newlyweds—and photographers.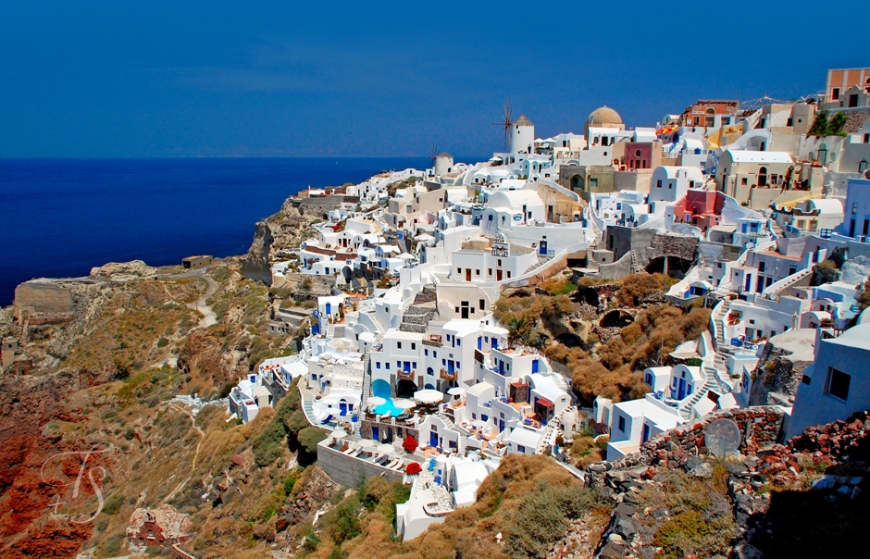 Santorini, the most beautiful island in all of Cyclades, enthralls with some truly spectacular vistas
The quintessentially Greek white and blue-domed churches, picturesque cliff towns, fantastic panoramas and most of all amazing sunsets make Santorini a paradise both for casual snappers and professionals.
The magic of sun and sea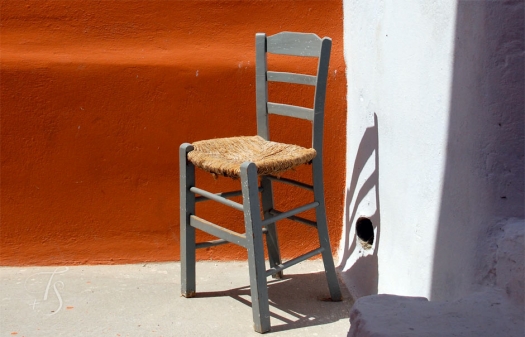 The bewitchingly beautiful sunsets of Santorini contribute a lot to the island's appeal—undoubtedly this is one of the best places on earth to watch the spectacle of sun disappearing into the sea.
The many vantage points on the cliffs, often taken up by restaurants and hotels draw crowds eager to experience the surreal and enchanting evening.
The best of Santorini
The best views are from the village of Oia, and this is where the romance-seeking couples prefer to spend the late afternoons. In our opinion, the company of each other are best enjoyed in exclusive small boutique hotels—such as our favourite Dreams Luxury Suites, located in Imerovigli.
Once filled with sunset romance, the following day is best spent exploring archeological sites or art galleries, shops and taverns—which fill quickly with the cruise ships' passengers—or just enjoying the fantastic Greek food, and Vinsanto: Santorini's own wine.
Photos by Laskowski & Zadros, © TravelPlusStyle.com