One of the most distinctive images that come to mind when thinking of Vietnam is perhaps the vision of huge karst forms, limestone islands shooting almost vertically dozens of meters straight from the tranquil waters of the surrounding sea.
It's the Halong Bay: a wonderful landscape of limestone cliffs enshrouded in mist. The magic and majesty of this place remains with travelers for many days—and this UNESCO World Heritage site is one of the most popular tourist attractions of Vietnam.
A traditional junk style boat
Not to miss is the experience of an overnight cruise on a traditional junk style boat. Sailing the calm waters on board such floating mini-hotel is an adventure in itself. We picked the Violet junk, and were delighted with its luxury Dragon Suite.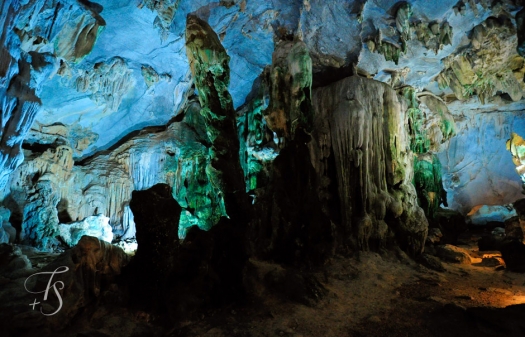 The cruise offers an opportunity to dine in a cave, an impromptu "restaurant" with very impressive roots: homo sapiens lived here over 64 thousand years ago, leaving behind piles of freshwater snail shells—evidence that the unusual Halong Bay rocks not always have been flooded with sea water.
Good to know
Various guides talk about the "crystal clear" water of Halong Bay, but this is not quite true. Growing industries of Vietnam leave their footprint on this beautiful corner of the world. So does smog from China, affecting transparency of the air. Combined with frequent cloud cover in Halong this makes sunny and clear days a rarity here.
Photos by Laskowski & Zadros, © TravelPlusStyle.com