Trailblazers may have already been here, but the country is largely free of mass tourism, and it still feels like Asia's best-kept secret. But maybe not for much longer…
Apart from the busy Hanoi and Ho Chi Minh City, Vietnam is a country of tranquil sights and quiet exploration. But, although infrastructure is still years behind that of, say, Thailand, as a destination it is slowly becoming an alternative to its more popular neighbour.
There is no better time to visit Vietnam, and we try to return to this beautiful country every time we get the chance: last trip was late last year.
While Vietnam may not have the abundance of luxury resorts like some other destinations, it more than makes up with their quality. So which ones we deemed the best? Read on.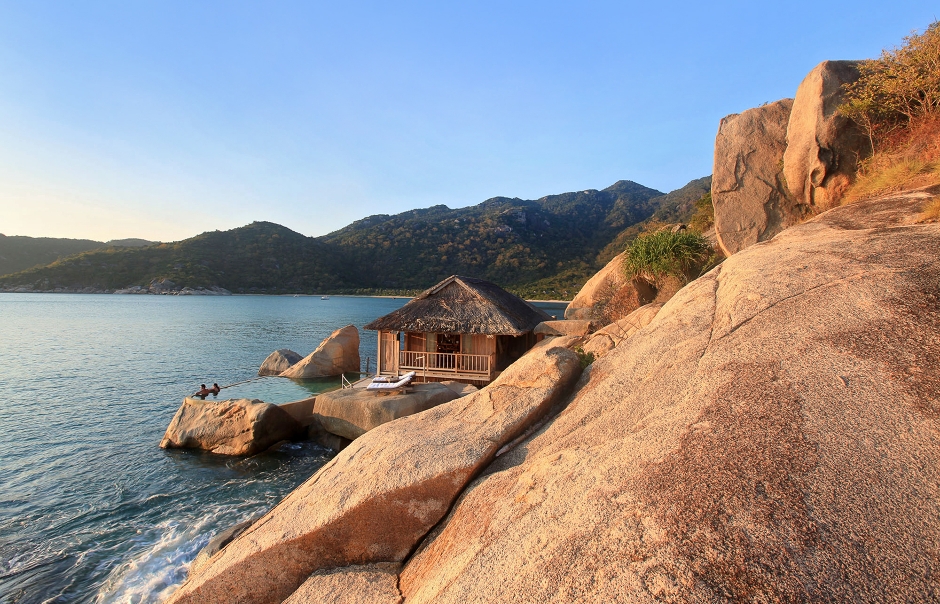 Luxury villas blended with a lush jungle or landscaped into huge granite boulders, an idyllic bay in a remote peninsula… and its own time zone—this is the perfect recipe for a beautiful, rustic retreat.
We love it for: The private villas are of incomparable beauty: "just perfect" in their setting and design.
Read our review: Six Senses Ninh Van, Nha Trang.
Photo © Six Senses Hotels Resorts Spas, by Basil Childers
---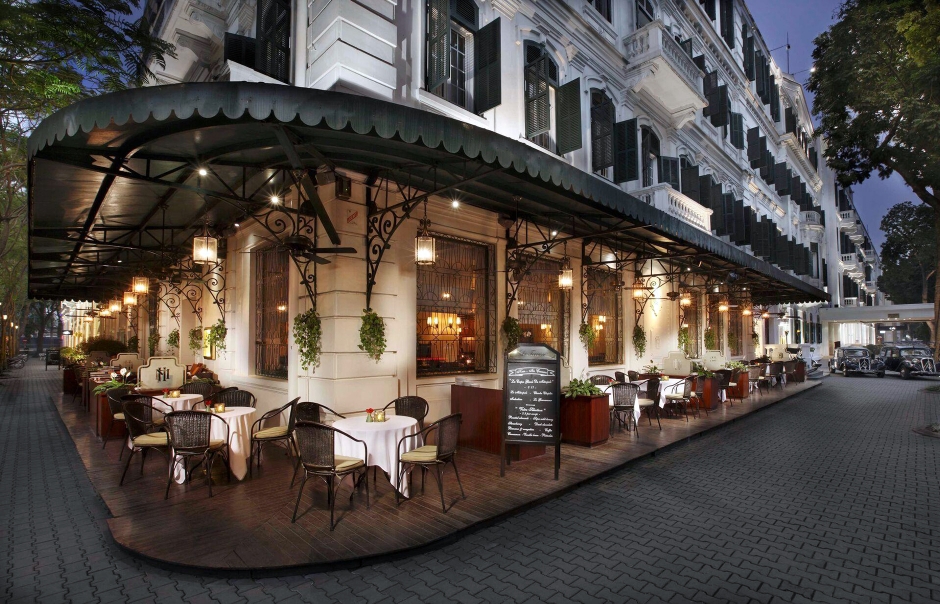 In contrast to the hustle and bustle of the busy Hanoi streets, Sofitel Legend Metropole Hotel is an oasis of peace and quiet—and its design is a sophisticated journey back in time.
We love it for: the chocolate buffet at afternoon tea, where chocolate is served in dozens of ways!
Read our review: Sofitel Legend Metropole Hanoi.
Photo © Sofitel Legend Metropole
---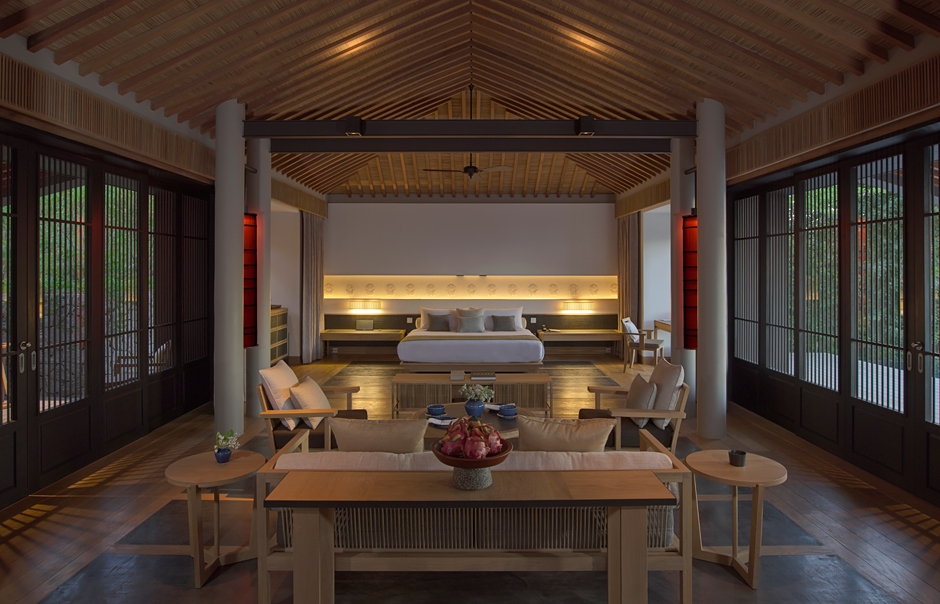 We've grown to have very high expectations of Aman Resorts—and they were once again met at Amanoi. It's an utterly serene and beautiful resort—its name, derived from the Sanskrit words for "peace" and "place", aptly describes the mood.
We love it for: Beautiful design and architecture. Is masterpiece too big of a word? Not when the architect behind the project is one and only Jean-Michel Gathy!
Read our review: Amanoi, Vinh Hy Bay.
Photos (including the leading, top) © Amanresorts
---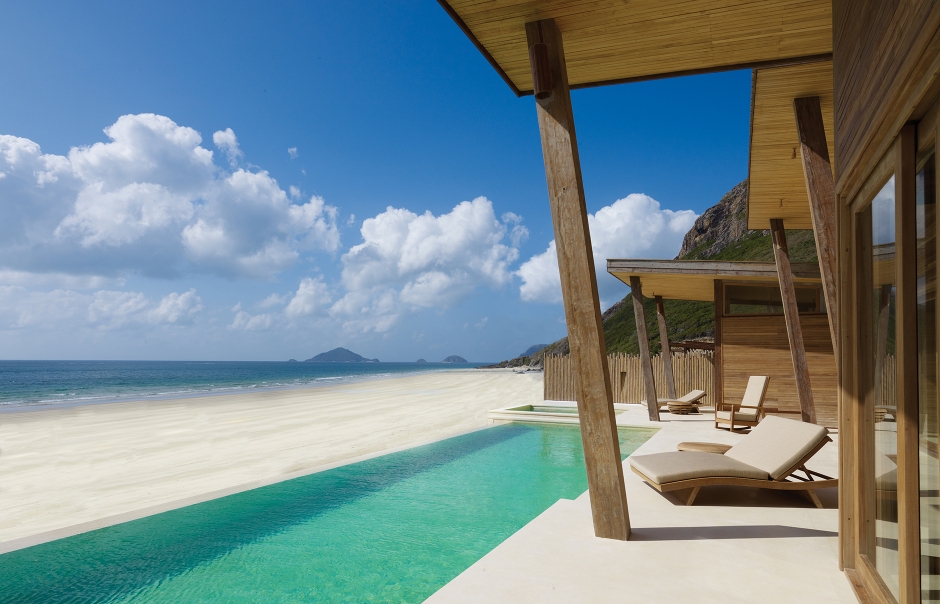 The Six Senses brand tends to build its resorts in isolated locations, surrounded by stunning nature. The Con Dao property, located in the national park, set amongst green hills—follows the suit. Like in other Six Senses resorts, the design alludes to local aesthetics, and the architecture is set in harmony with the environment.
We love it for: Mile-long, crescent-shaped beach, vast and deserted.
Read our review: Six Senses Con Dao. Photo © Six Senses Hotels Resorts Spas
---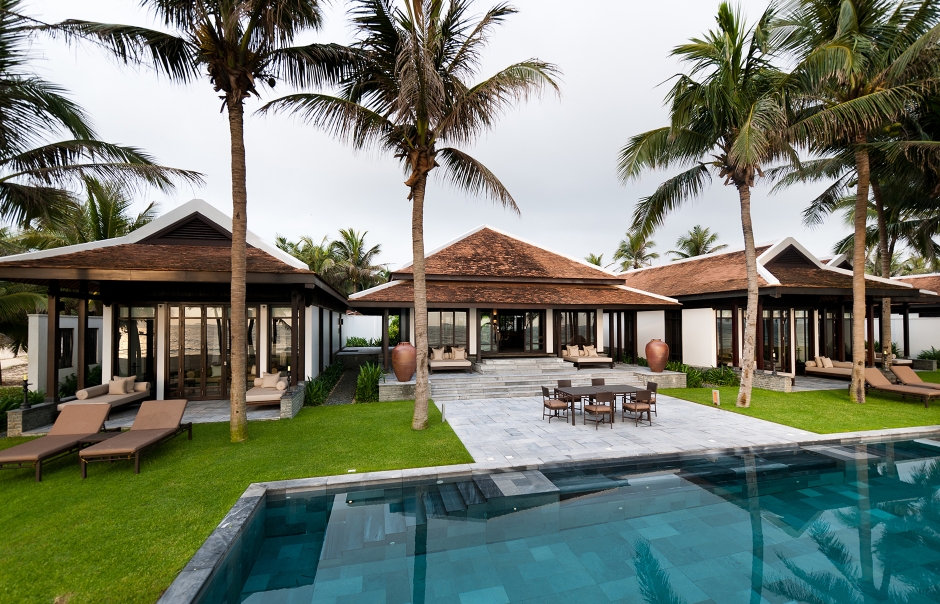 The first impression makes it obvious that the Nam Hai bets on the wow effect. From the reception area the reflective pools and terraces cascade all the way down to the sea, stretching almost half a kilometre. Quite a sight.
We love it for: Cool, elegant villa design and the exclusivity of the private pools (in the Pool Villas).
Read our review: Four Seasons The Nam Hai, Hoi An. Photo © FS Hotels
---
Sunset – Six Senses Ninh Van. Photo © Travel+Style