Contemporary design often results in the best kind of style, when wrapped in a traditional aesthetic of rural architecture. Casa Olivi—outside restored and preserved, inside reimagined to a modern luxury chic spec—is the case in point.
Having survived a devastating fire a few years ago, the shell of this three-story 18th-century farmhouse fell under the protection of the Italian Cultural and History Administration, which overlooked the renovation.
With the help of swiss architects Jerome de Meuron and Markus Wespi, and after four years of work, the building rose from the ashes, more beautiful and precious than ever.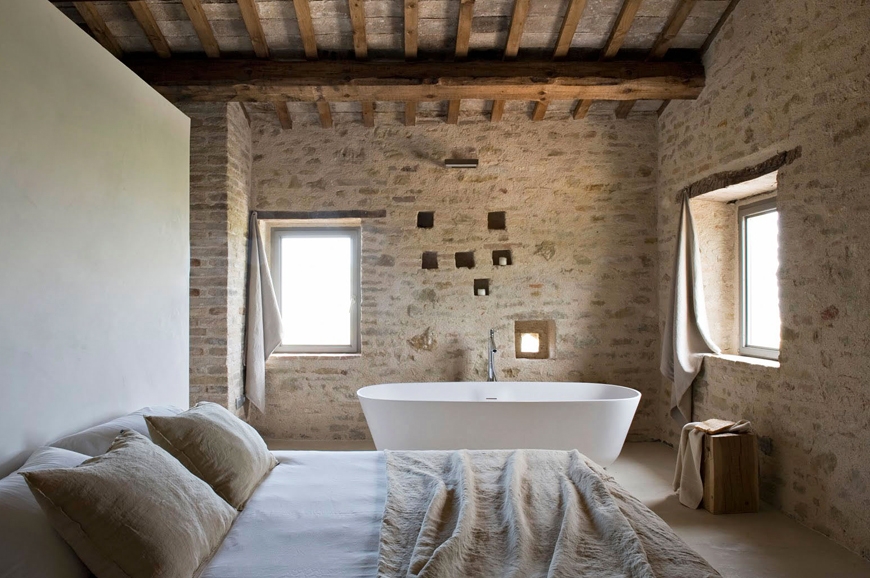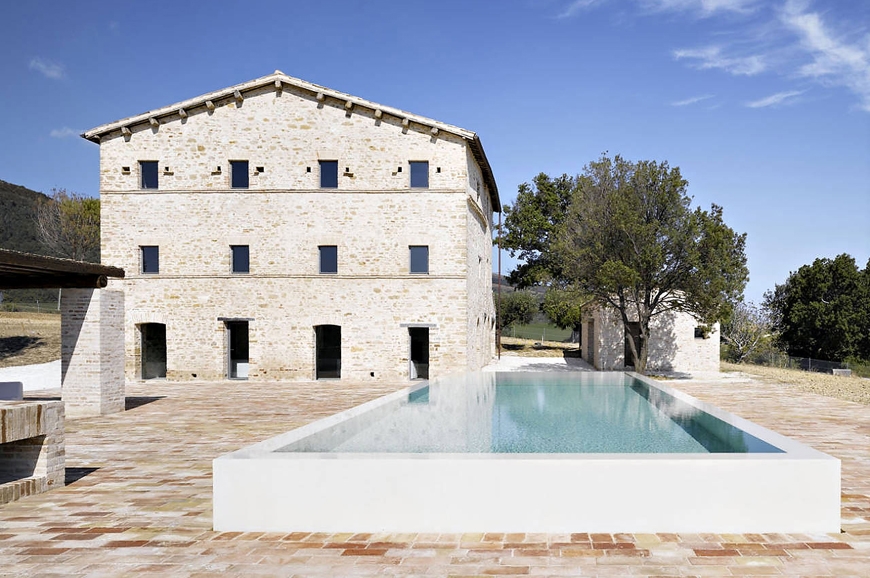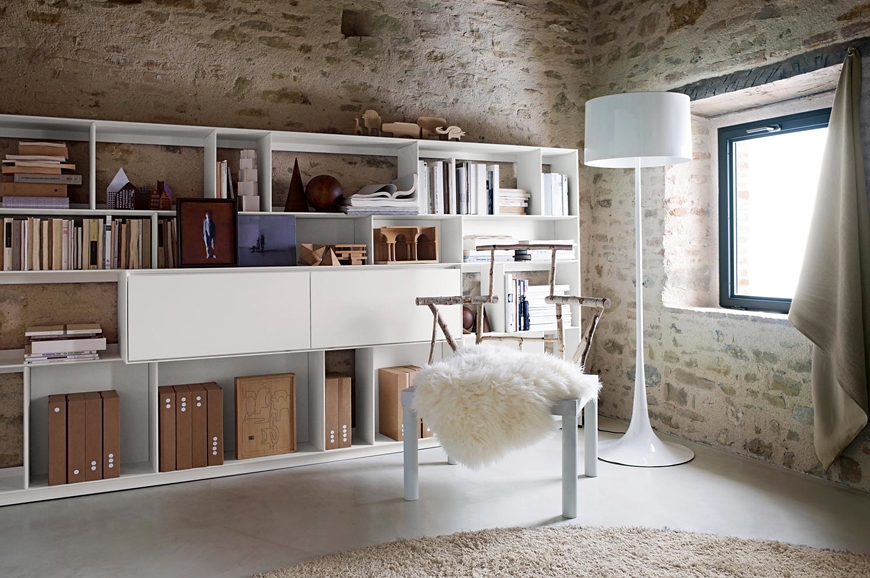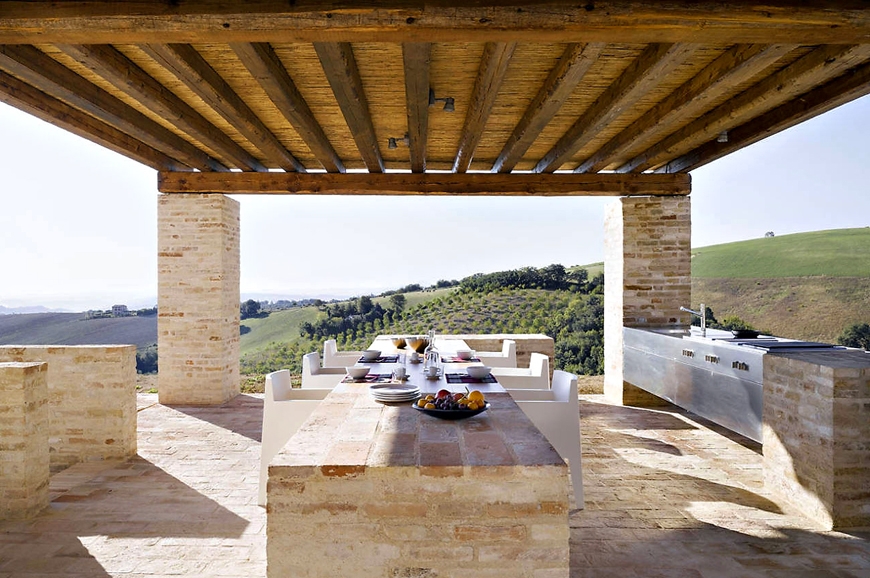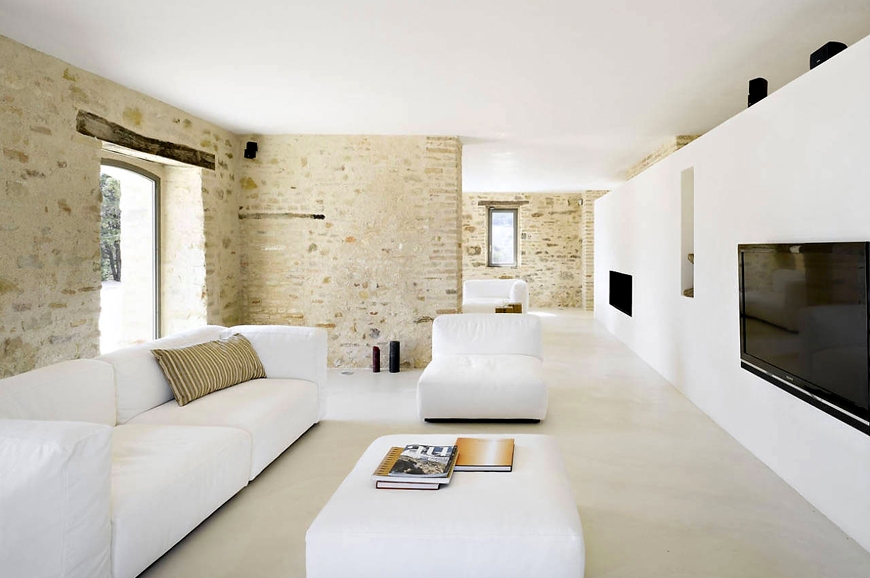 ---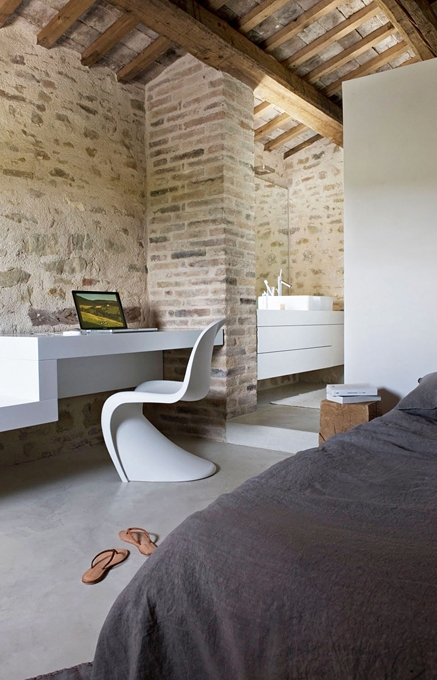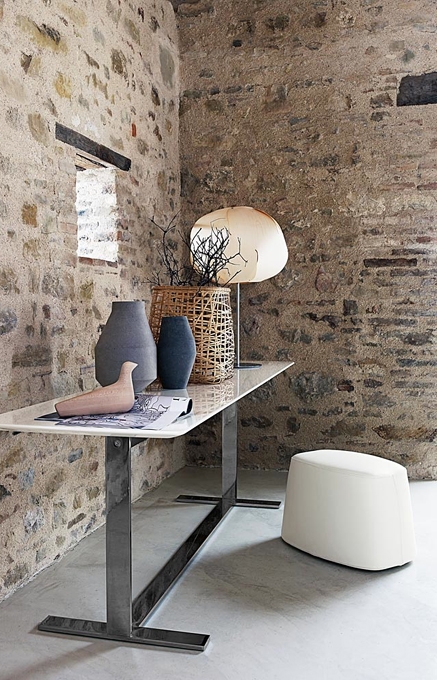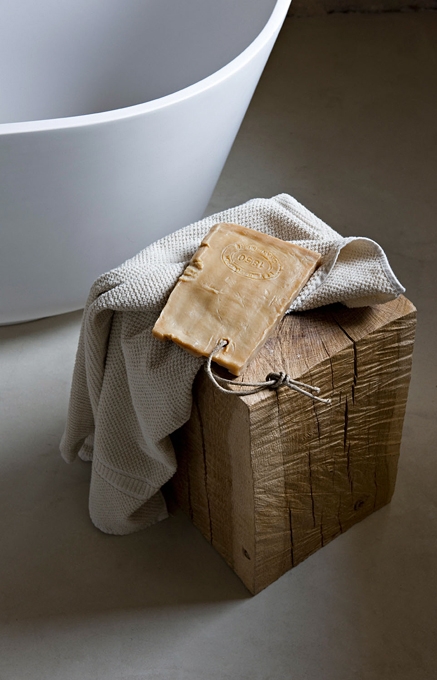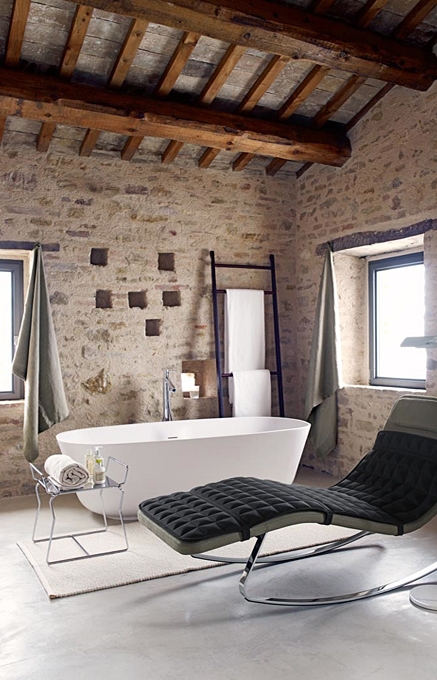 "The house offers 11 sleeps in 5 bedrooms, 4 in the house and 1 in the independent guest house. All bedrooms are en-suite with own bathroom and air conditioning"—Casa Olivi
Inside, the designers of Casa Olivi left many walls bare. The charming rustic pattern of bricks and mortar bring in warmth to the spaces, which are otherwise almost minimalist.
The overall theme is soothing and the rooms are comfortable and sleek, with tastefully selected furniture. Italian, Spanish and french pieces (Vitra, Cassina, Gandia Blasco—and Philippe Starck bathrooms) work very well against the stark contrast of rough brick.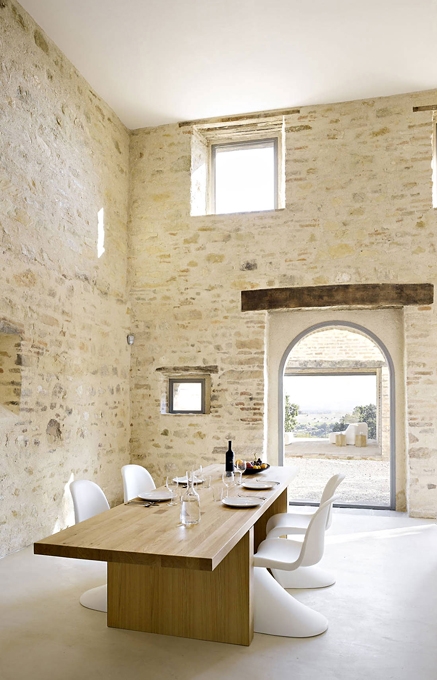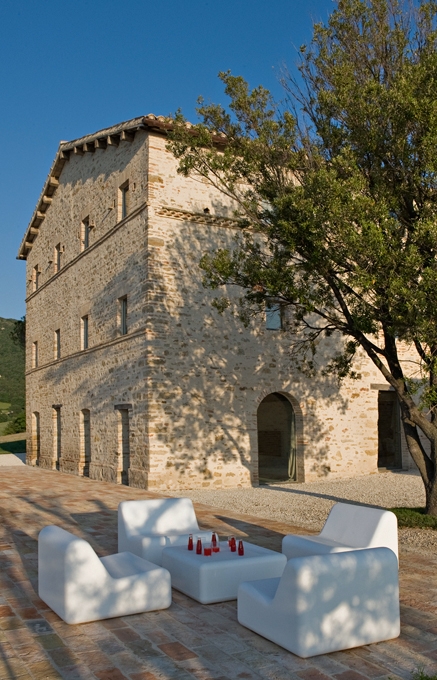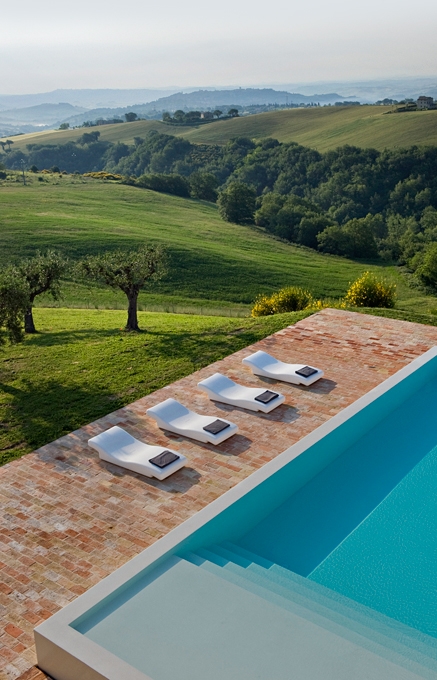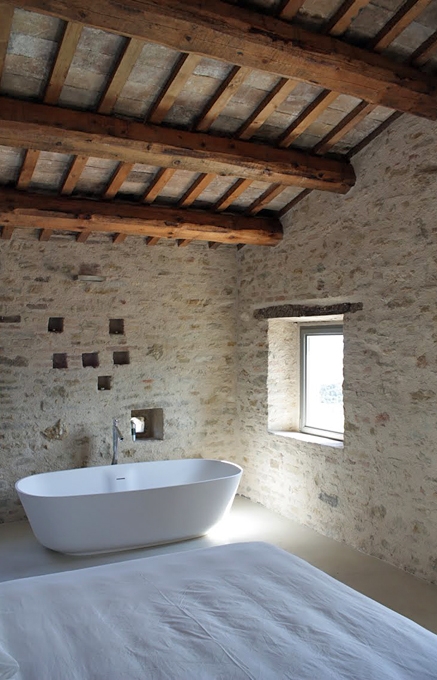 "Le Marche is like Tuscany, plus the Adriatic sea… Just drive for the day straight to the Monte Conero Riviera. Wild nature, white beaches, crystal clear water, untouched from mass tourism."—Casa Olivi
There is an al fresco kitchen, with grill and teppanyaki (Japanese grill) set by an outdoor terracotta terrace. Set under a pergola, a dining table can host twelve guests for a dinner.
The terrace looks out to the surrounding countryside, dotted by olive groves, and overlooks the swimming pool (5x12m)—an eye-catchy feature.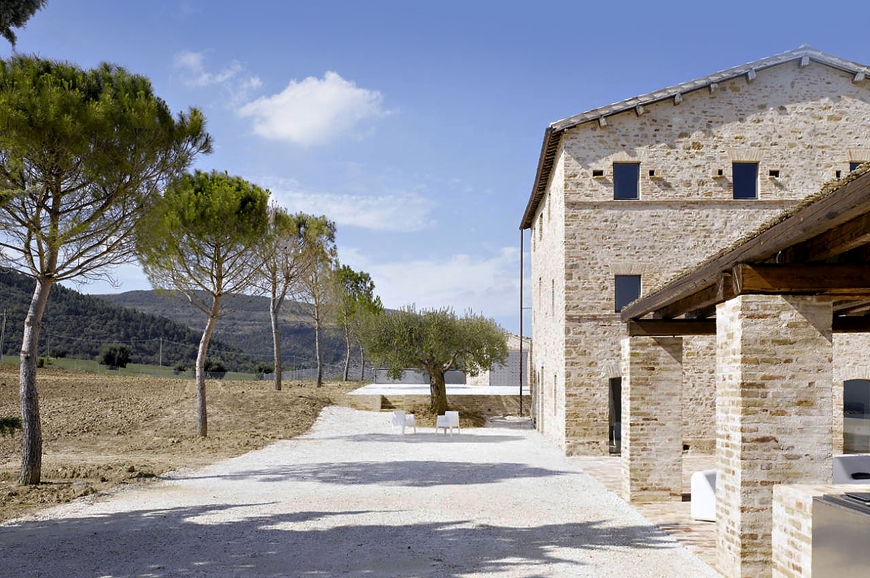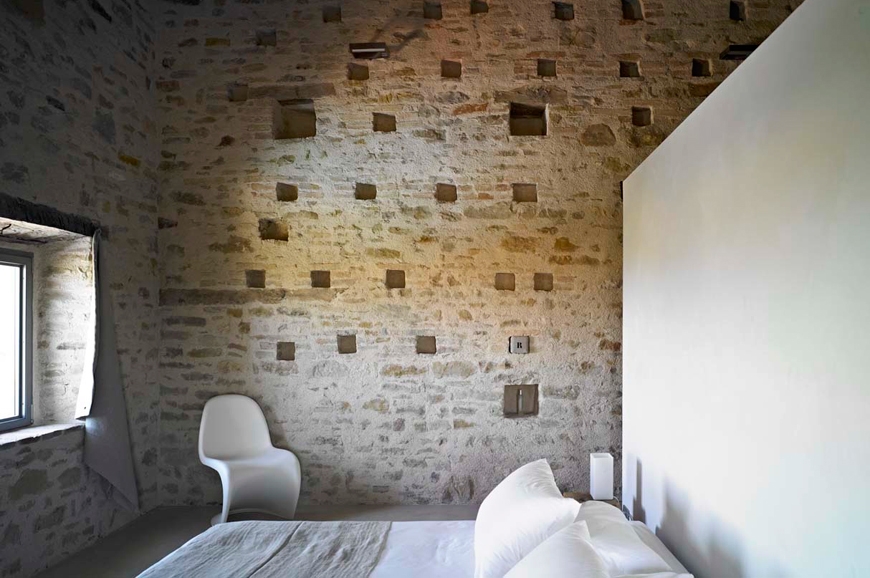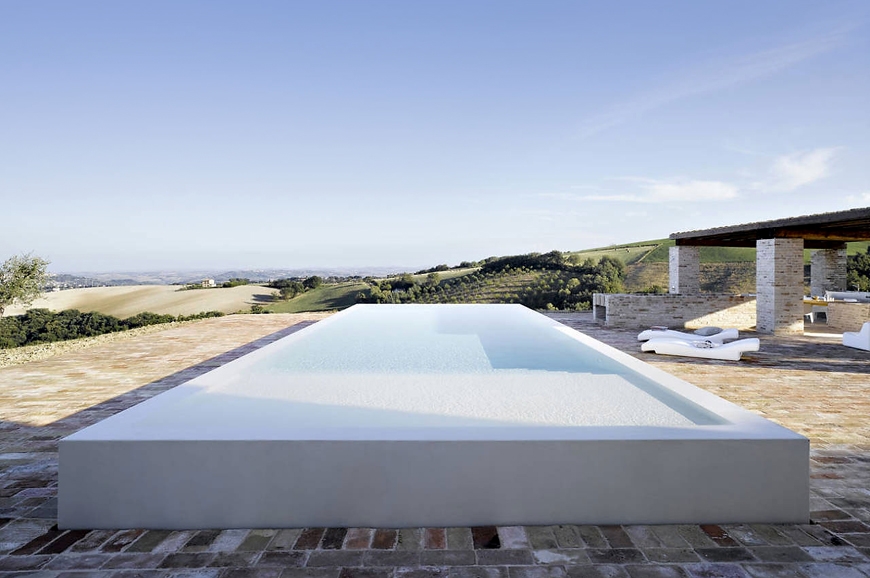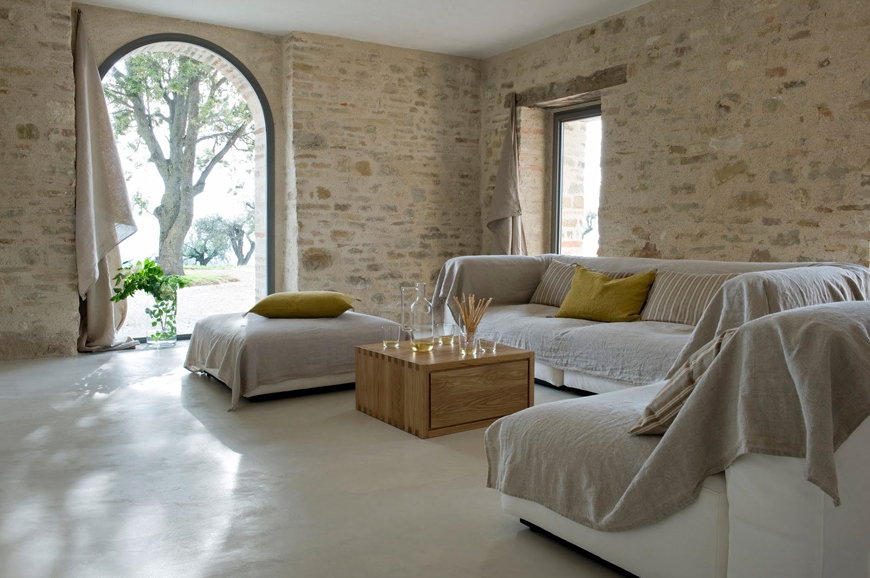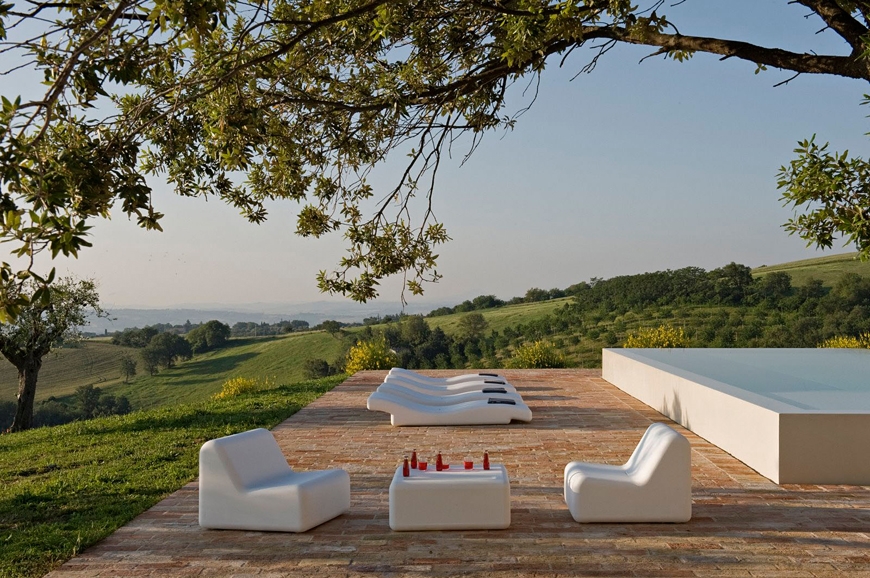 ---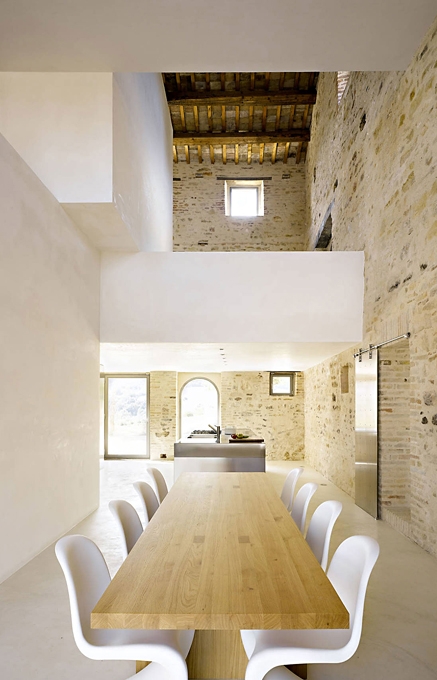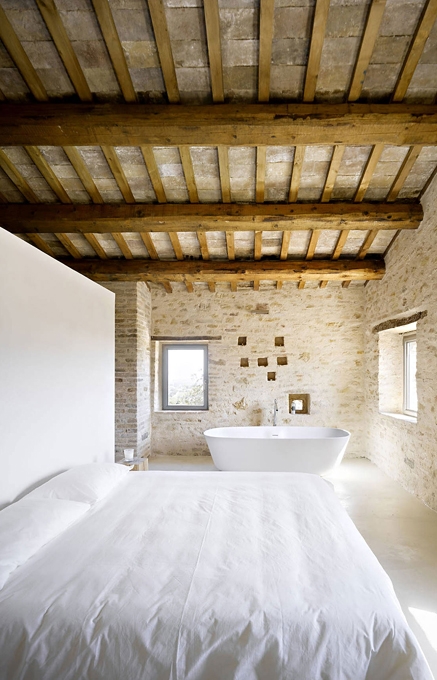 "The Monte Conero Coast, a half-hour away, is a great spot for a swim and a breakfast of 'Italian sushi' (crudo) at Michelin-starred chef Moreno Cedroni's Clandestino."—Casa Olivi
Casa Olivi has a living room with a home theatre, and activities can be arranged (wine or pecorino tasting, as well as cooking lessons)—but this beautiful luxury outpost is best treated as a convenient base for exploring the region.
It's only a five-minute drive to the town of Treia, twenty minutes to Macerata (which has an open-air opera festival in the summer), and one hour to Monte Conero and the narrow Adriatic seafront of The Marches.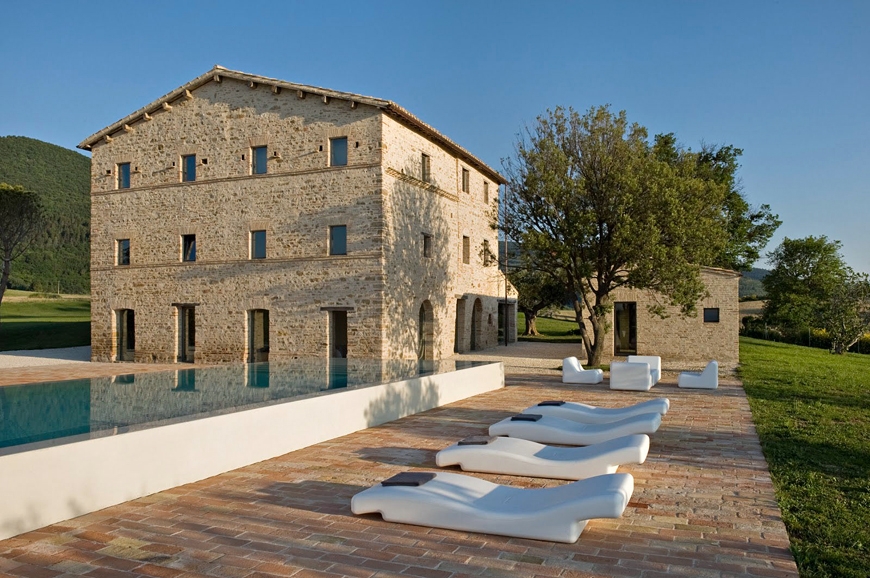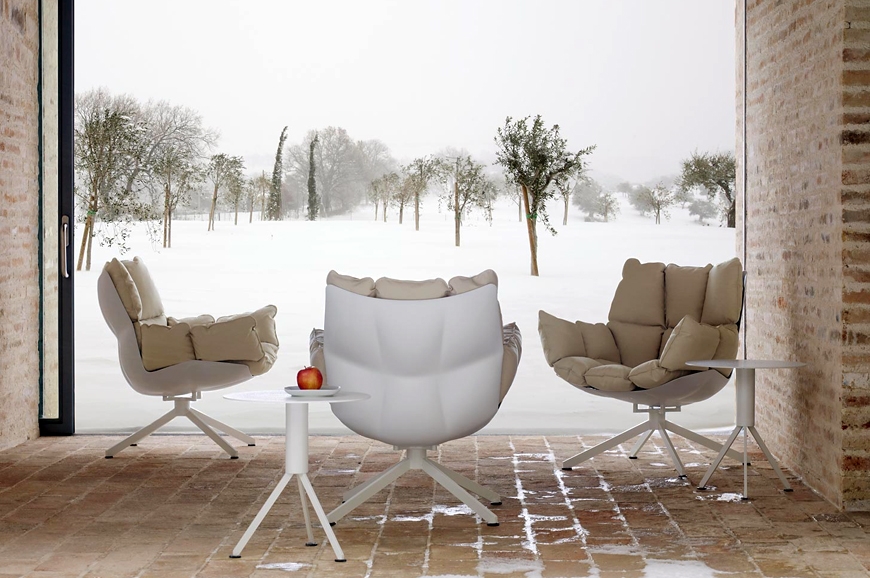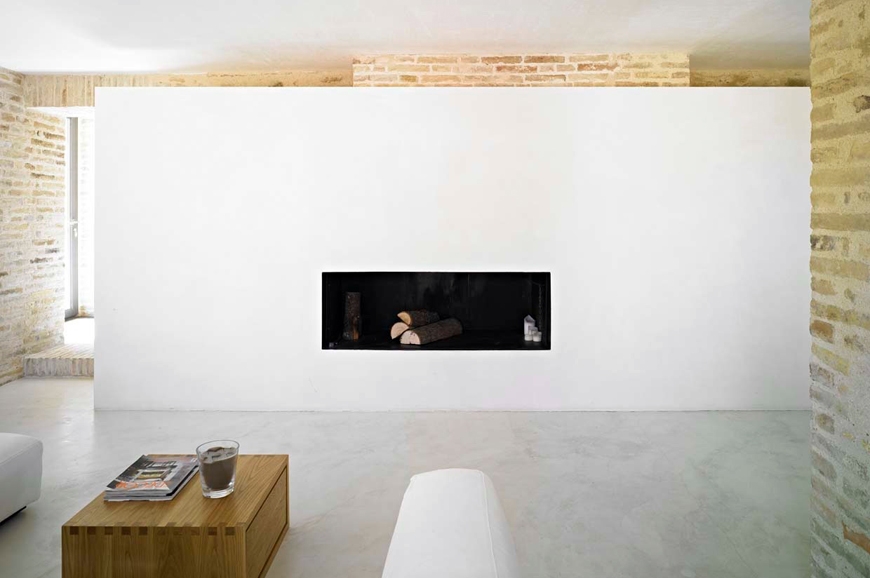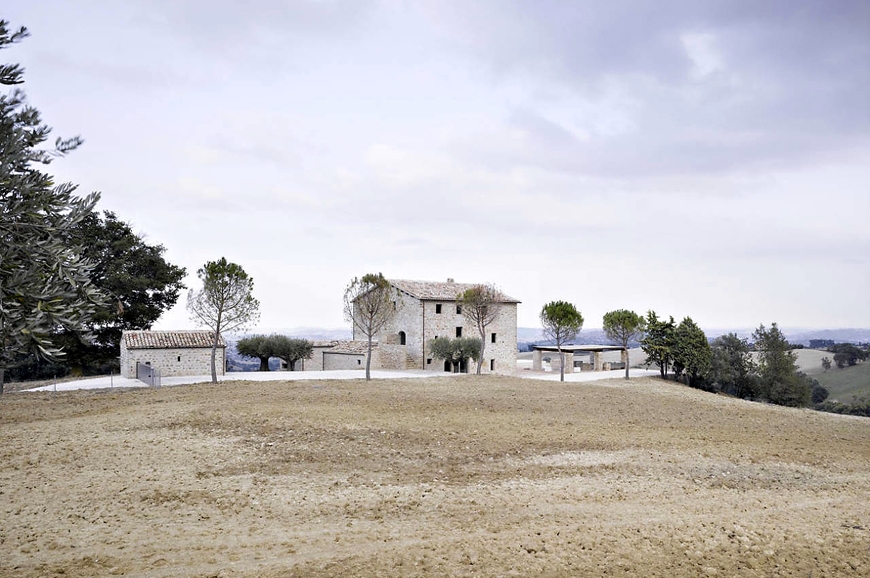 All photos © Casa Olivi