That's not accidental. The principal driving force behind the Alchimia project, Caroline Groszer, is a bit of an artist herself, and she built this charming hideaway on a strong design ethic of simplicity and respect for the past.
Groszer's own unique heritage (Swiss, lived in Germany, in love with Italy) added a touch of Northern clear-headedness to the rustic interiors of the traditional house—which, by the way, use to be a convent school.
She picked vintage furniture, design classics, and contemporary pieces and set them against the warm colours and textures of the rural Puglia—taking a deliberate and unconventional way in making Alchimia as chic a retreat as it is bucolic.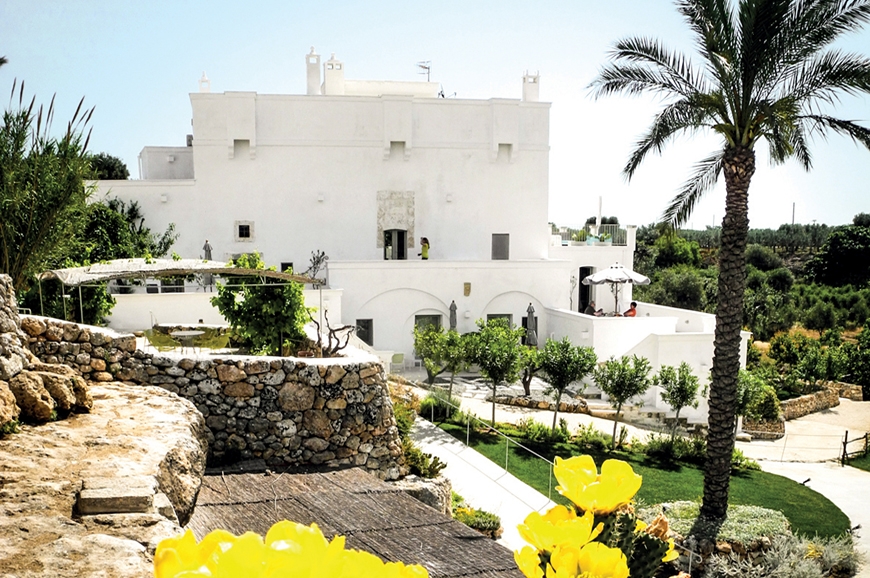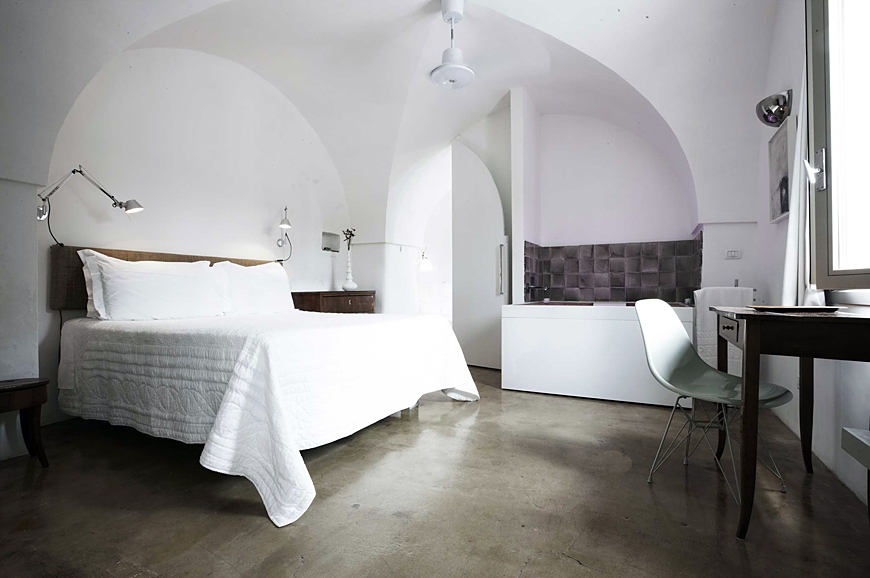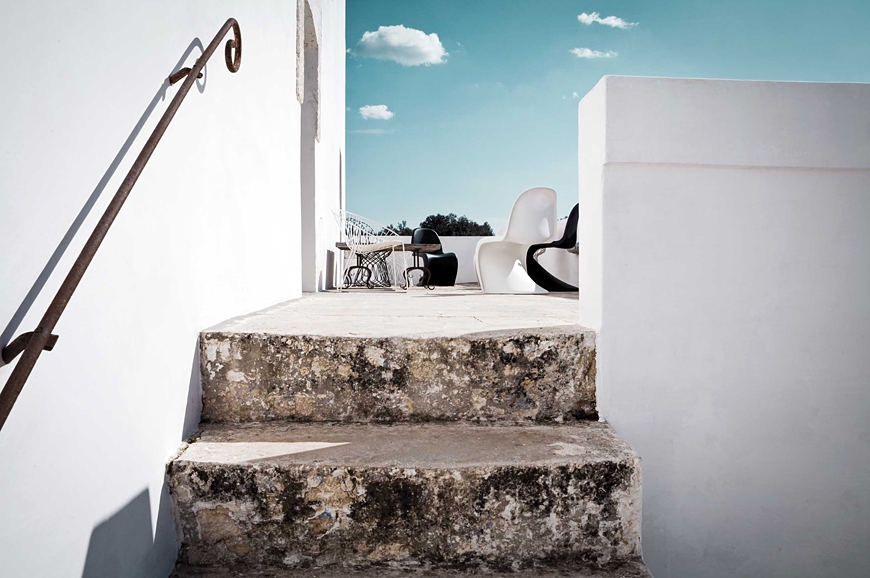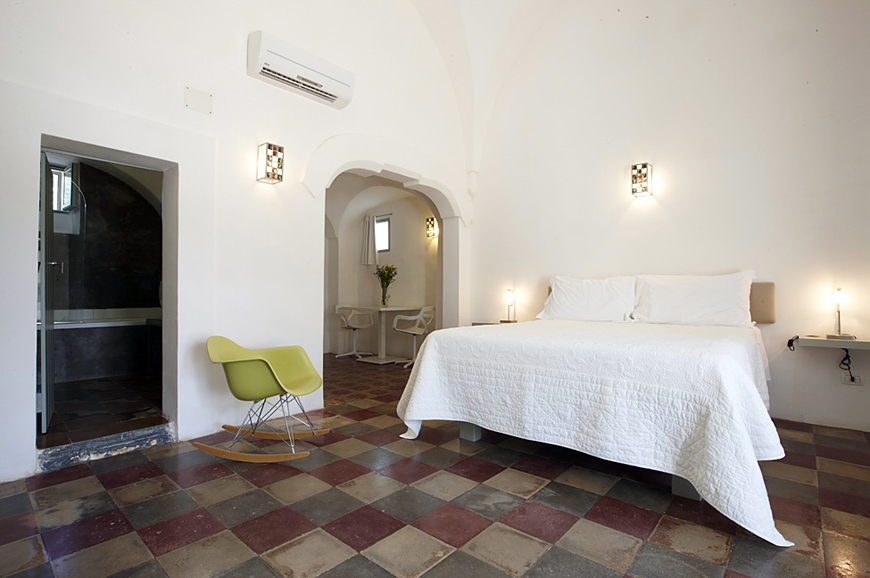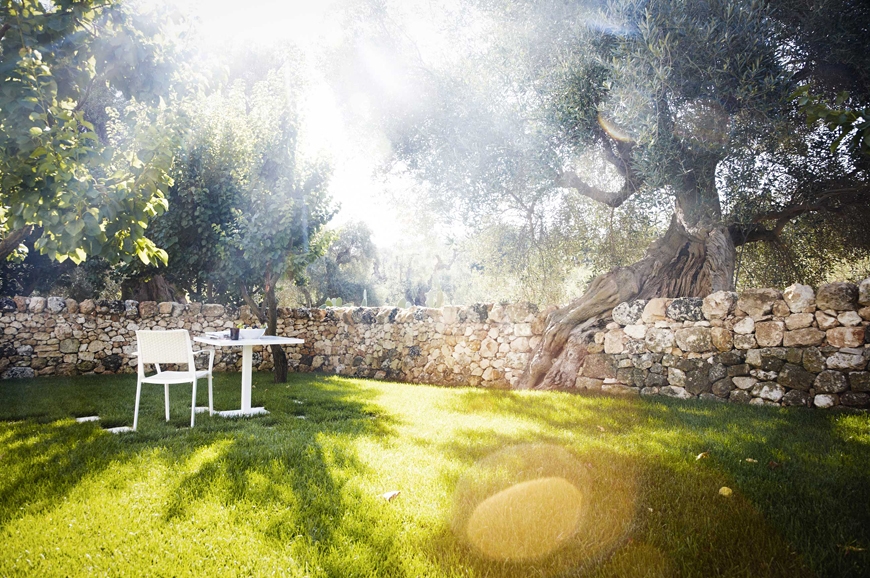 Located in Puglia, Italy's "heel", with views to the Adriatic sea and just minutes from the beach, Alchimia is surrounded by a tranquil countryside dotted by ancient olive groves and quaint villages—and well away from busy towns and cities.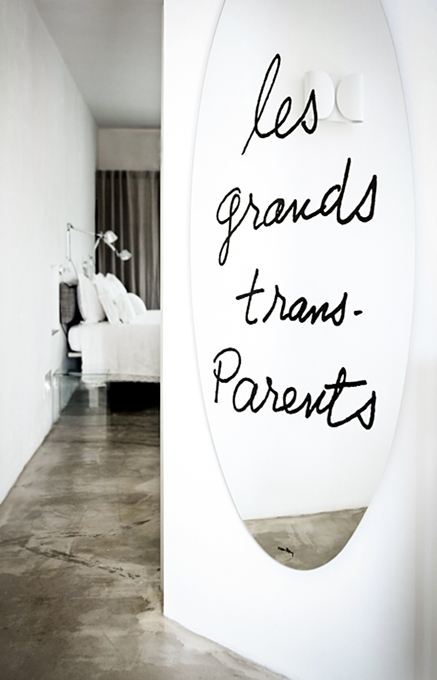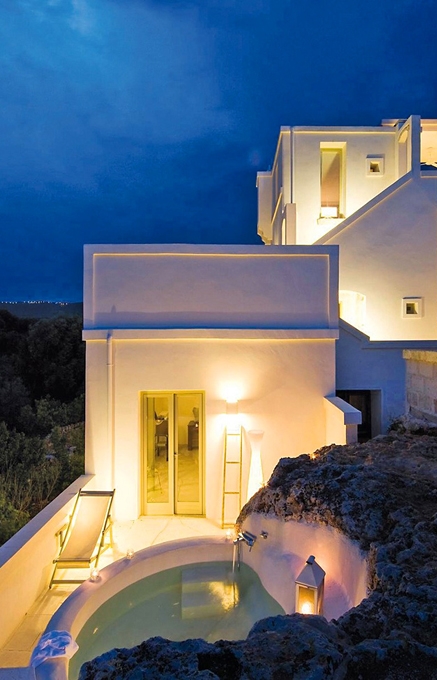 The closest villages, whitewashed and quiet, are Ostini, Alberobello, Matera, Cisternino and Otranto. They can be explored on foot or by bikes, which are available for rent. Horse riding is available too, and the nearby sand-and-rock beaches have sunbeds and umbrellas which guests can get booked by Alchimia hosts. Two golf courses are close to the hotel.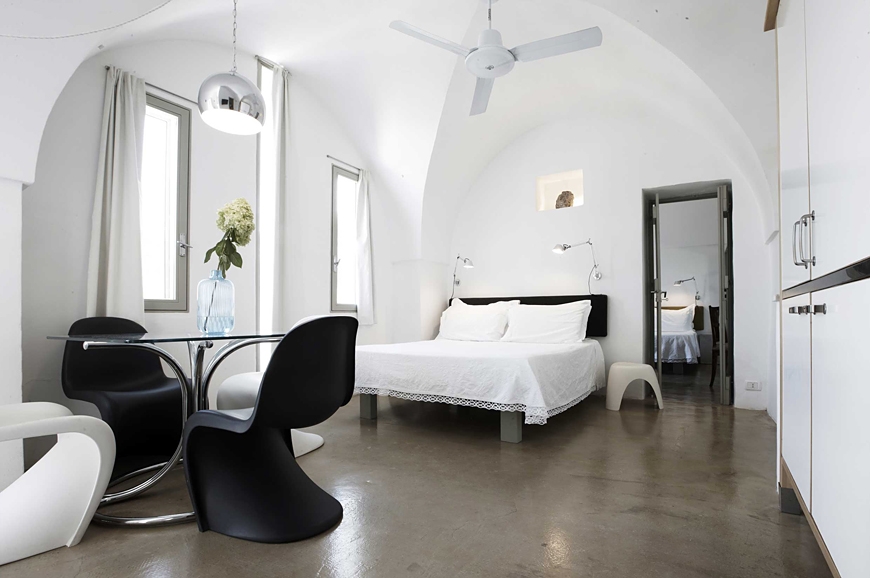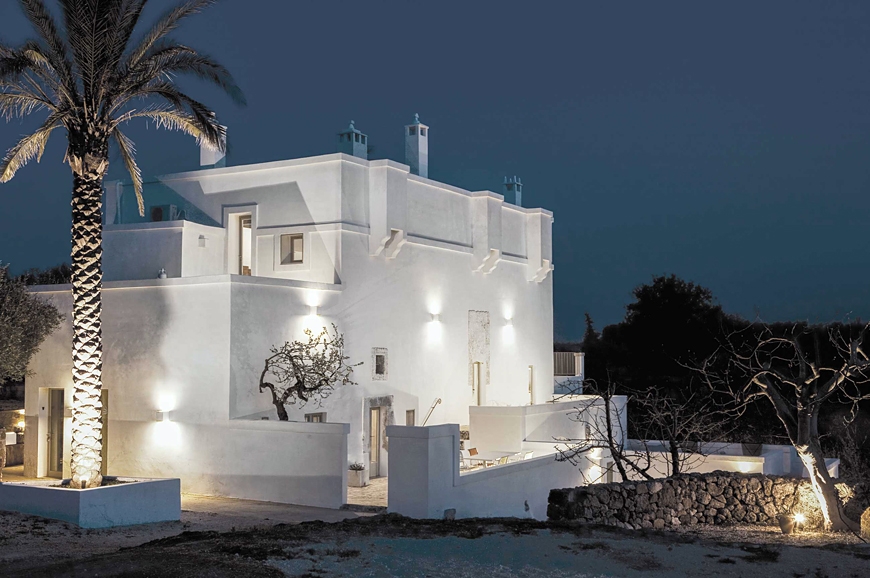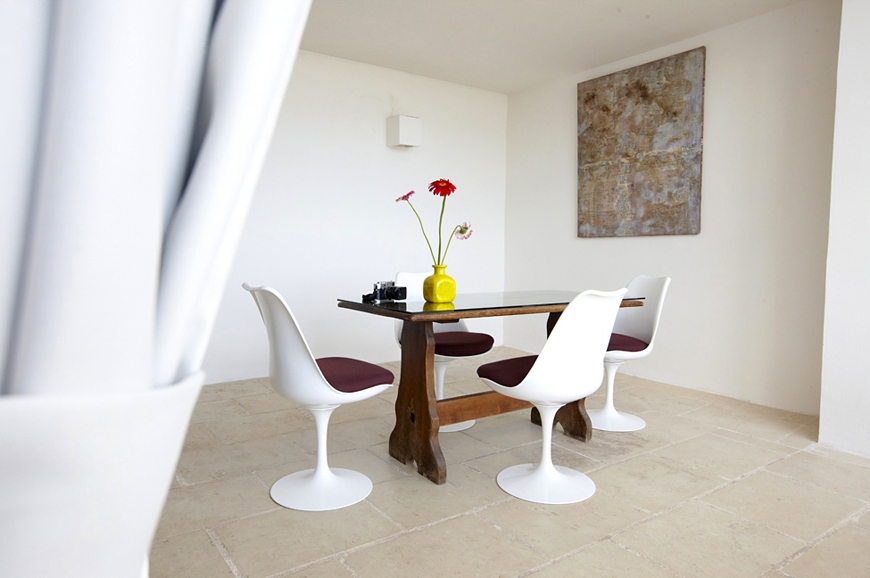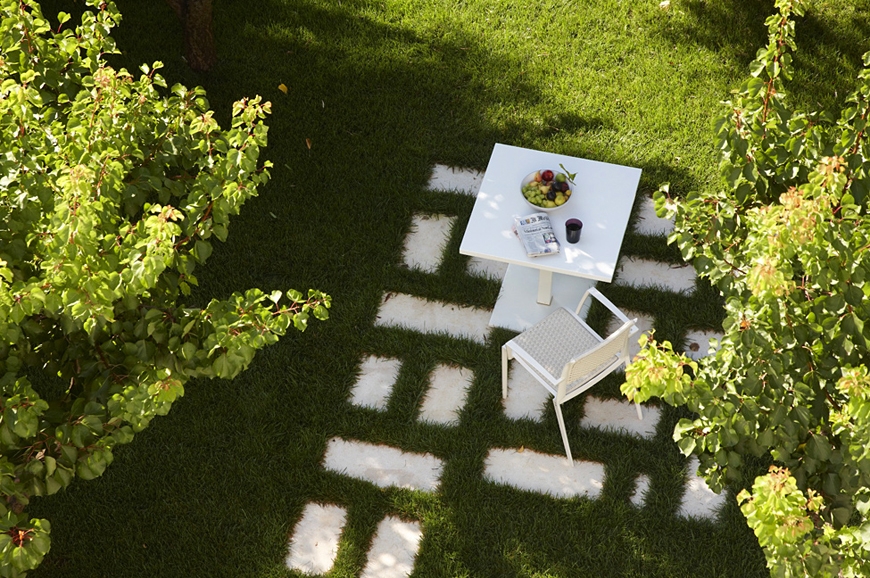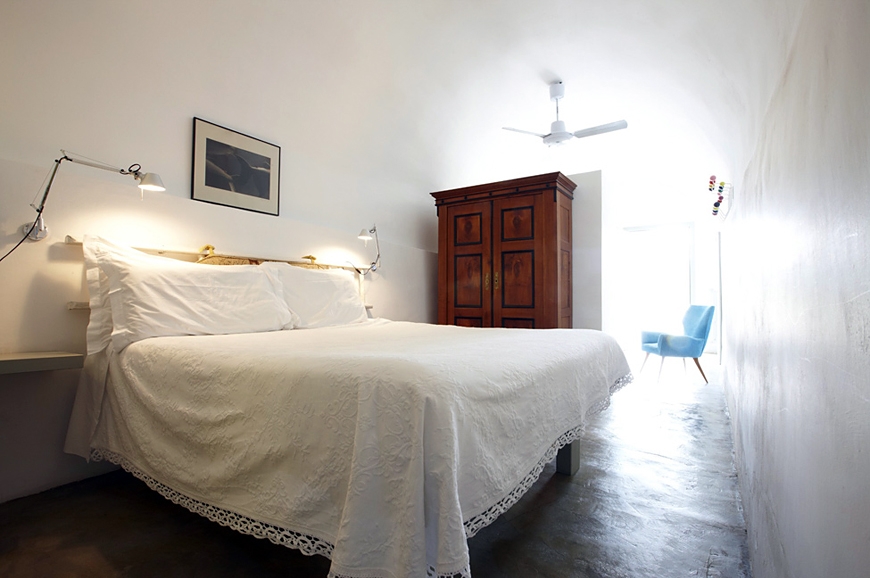 "I like the Romantic Suite very much. It's very private. If you walk on the terraces, no one can see you. And you have the sea view." — Caroline Groszer, owner
Eco-friendly, design-minded habitat
The hotel accommodates a maximum of twenty guests in its ten studio apartments, differing in size, form and layout and with independent entrances.
Aesthetically-minded travellers will find in them a magical combination of privacy, rural elegance and contemporary design, but beyond the decor the rooms are also designed with comfort in mind, with all the mod cons provided.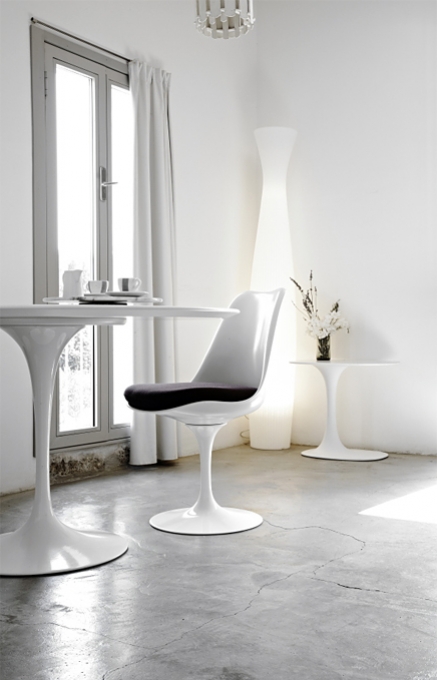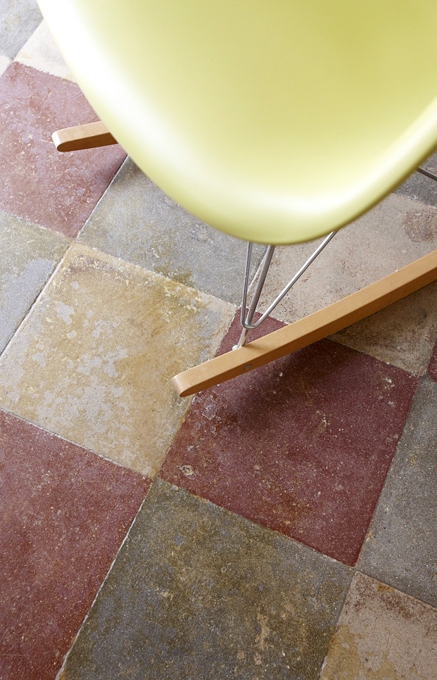 This doesn't mean Alchimia cannot cater to the modern eco-friendly conscience. Solar energy, water consumption control and recycling facilities come as standard.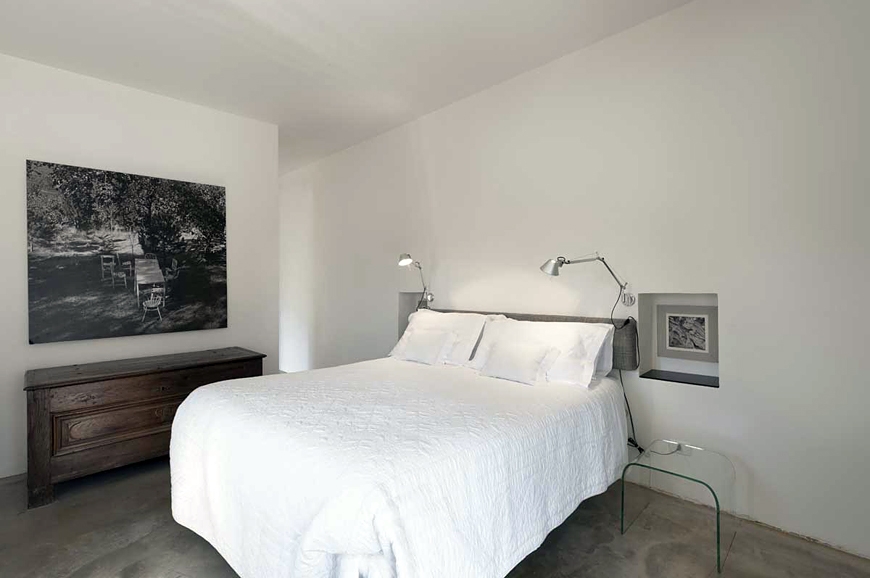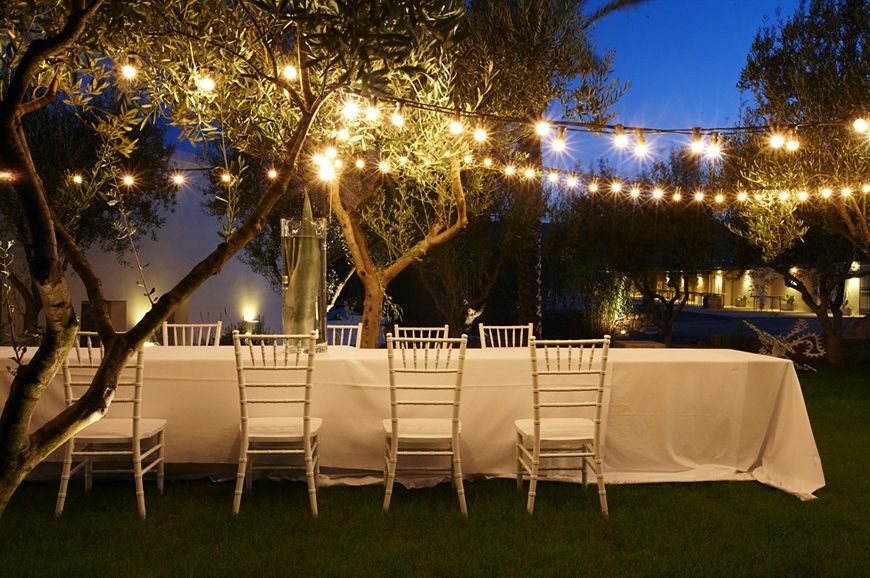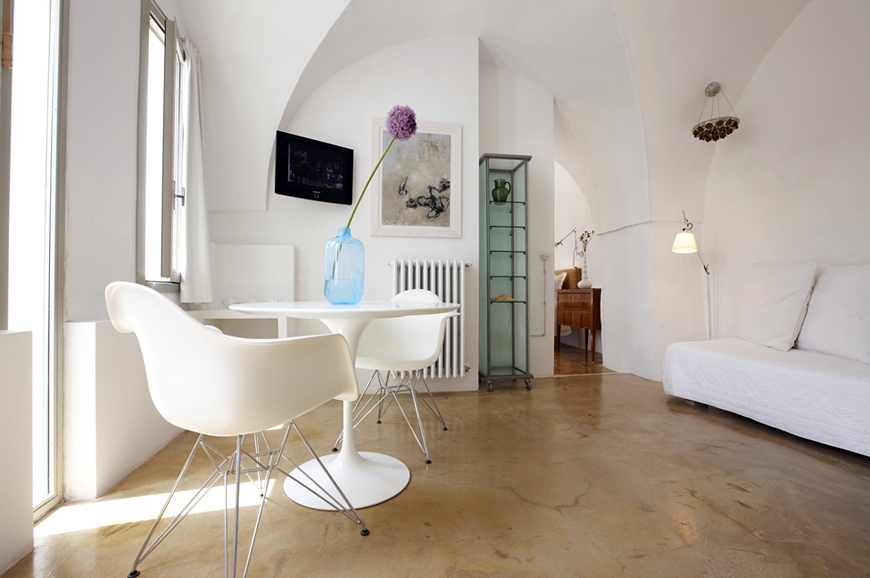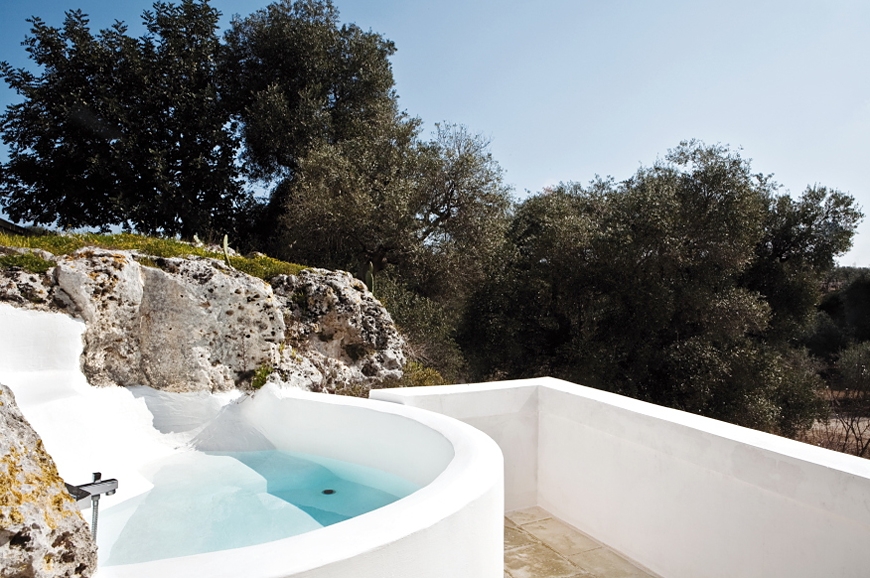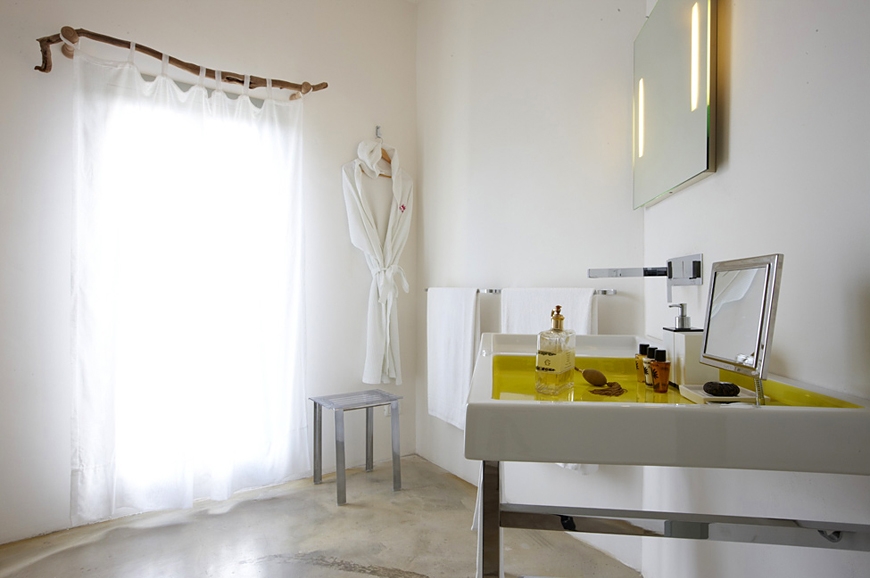 ---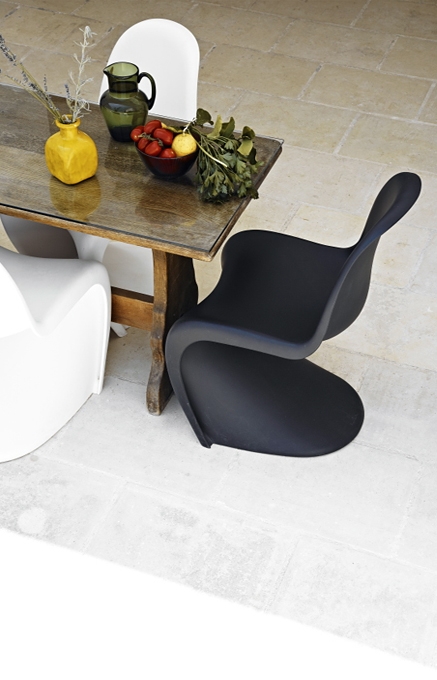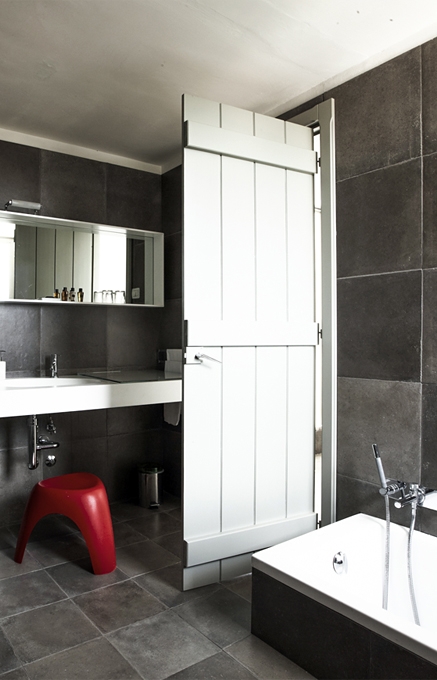 Caroline Groszer: "We are in the countryside here, but also close to the beach. We enjoy seven months of summer and very good food. People are friendly here. I think Puglia is a wonderful piece of Italy. It's still authentic."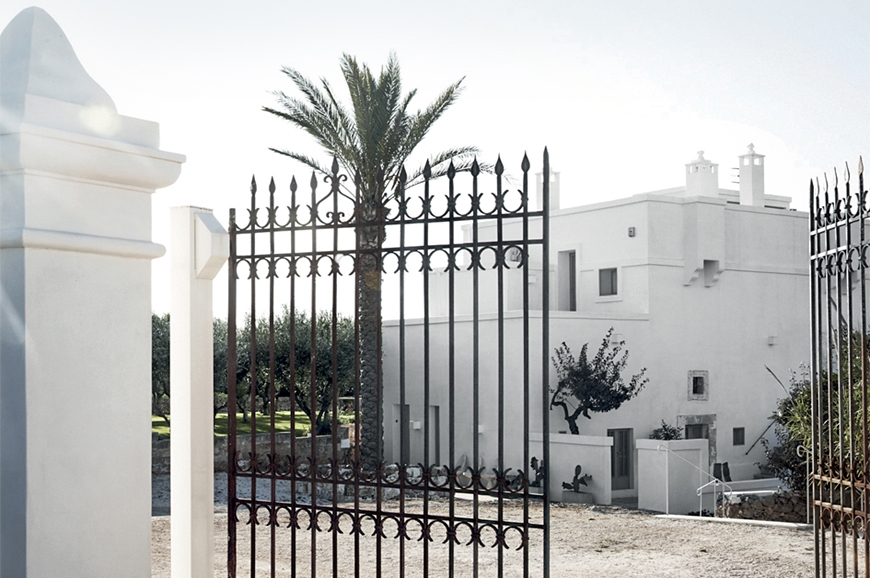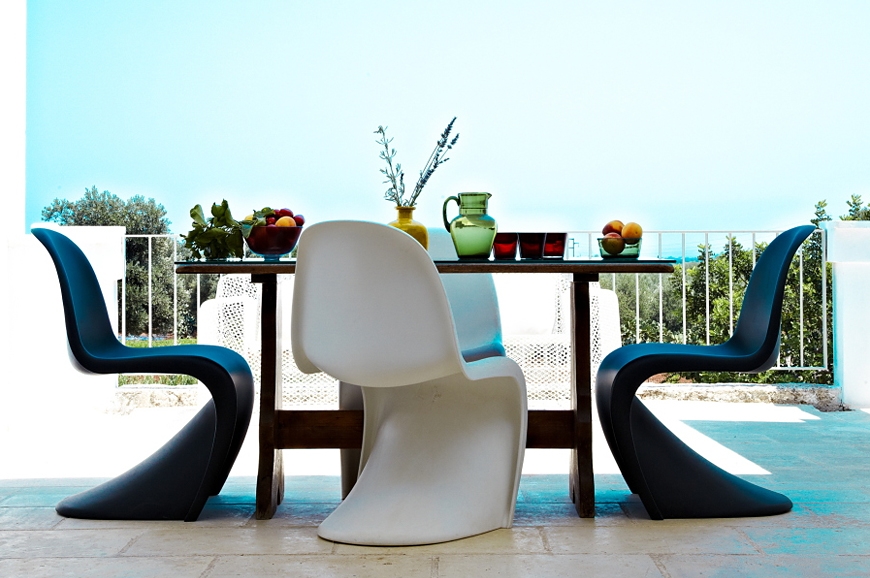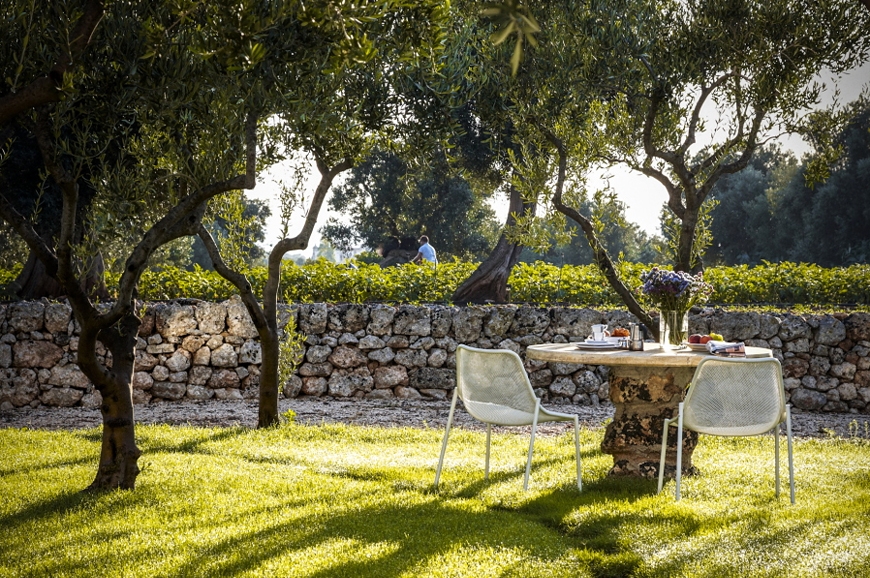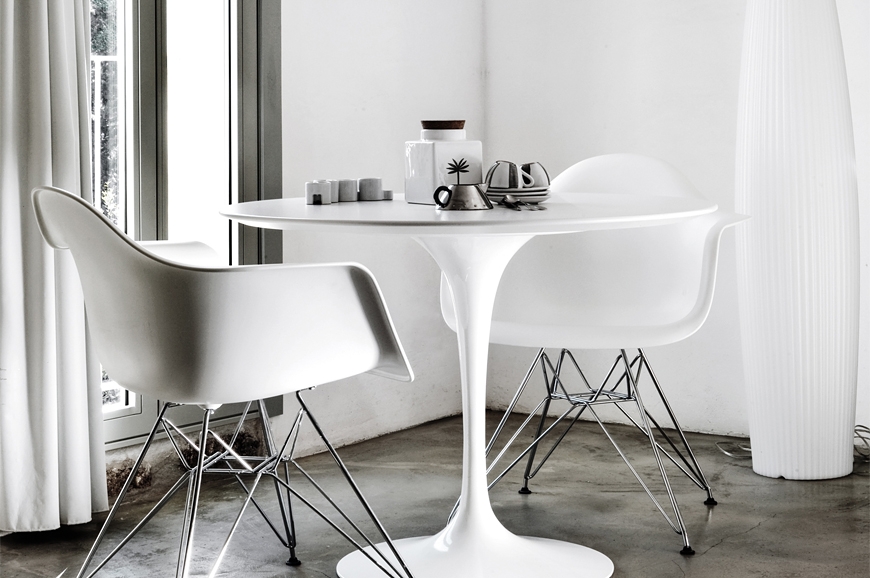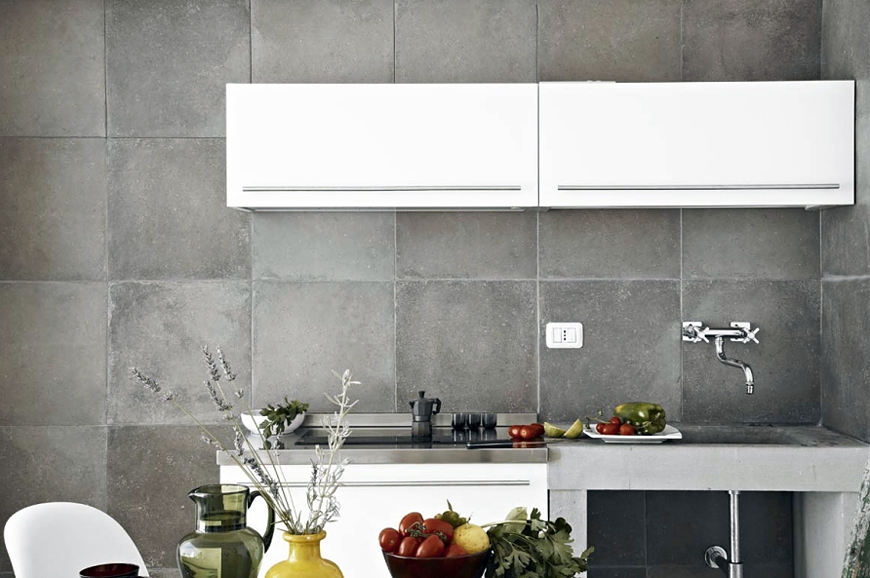 ---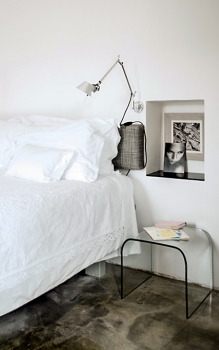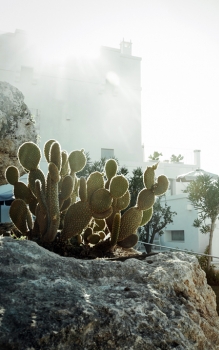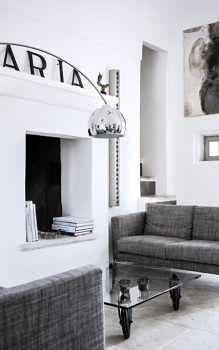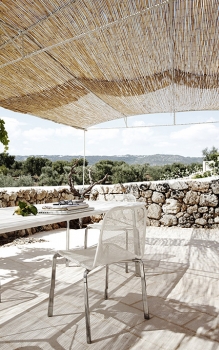 Photography © Masseria Alchimia.