The unmistakable shape of the Traction's body, leather seats, the driver wearing a flat cap, lots of space for the legs, characteristic noise of the four-cylinder engine: this collector's car is the emblem of "French chic" of the 50s and 60s.
Immortalized in many classic French films, it was the favorite amongst politicians and the upper classes of the time. Today, the Sofitel Legend Metropole Hanoi allows to be immersed in the magic of vintage experience.
Choose from two half-a-day packages: Hanoi's shopping tour or Hanoi's discovery tour—or splash out for the tailored drive, which allows for a flexible duration and itinerary.
Explore Hanoi in style
A city tour, with refreshments on board, will lead you along the wide boulevards lined with tamarind trees, Hanoi's lakes and elegant parks, to the heart of the old city.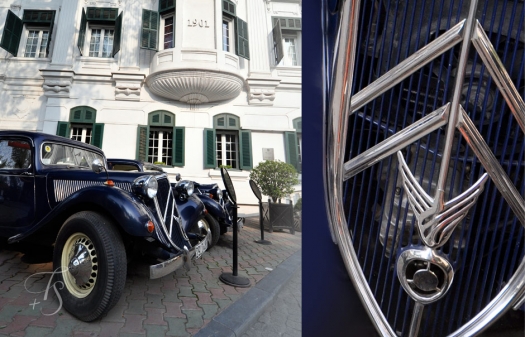 It is impossible to visit all of the interesting places in Hanoi in a short stay, but a short list of the unmissable sights can be drawn.
There is the Temple of Literature (Hanoi's first university built under Le Thanh Tong's reign), the Russian-built marble Ho Chi Minh Mausoleum, or the One-Pillar Pagoda or the Tran Quoc Pagoda, which dates back 1400 years. When shopping, visit the Hang Gai or Hang Dao streets, famous for fine silk, and buy an ao dai—the Vietnamese traditional dress.
Sofitel Legend Metropole Hanoi
You may also like

---
All-villa elegance
The hotel is an oasis of peace and quiet, and its experience is like a sophisticated journey back in time—the vintage Citroen cars are just one part of it.
The hotel is the finest address in the city and boasts a long list of former guests. The rich and famous that stayed here include Hollywood giants, like Charlie Chaplin, Robert De Niro, Catherine Deneuve, Ralph Fiennes, Roger Moore and Oliver Stone, and geopolitical heavyweights, like Fidel Castro or Jaques Chirac. Graham Greene used to hang out with fellow writers at the Metropole's Le Club Bar, where his favorite drink was dry Vermouth.