Two lodges located within the Saadani National Park in Tanzania—one the very few wildlife sanctuaries on the continent that includes the Africa's coast—allow to get both beach and safari experience in one luxurious stay.
The Saadani National Park covers some 1100 square kilometres and is the only in Tanzania that spans the coastal areas.
Located in the park are Saadani River Lodge and Saadani Safari Lodge—the latest additions to the portfolio of boutique safari camps and lodges across Africa run by Sanctuary Retreats.
One a river retreat, another an intimate beach hideaway, they provide both safari adventure and relaxing beach holiday. The two lodges are separated only by an hour's drive—or by a short boat trip.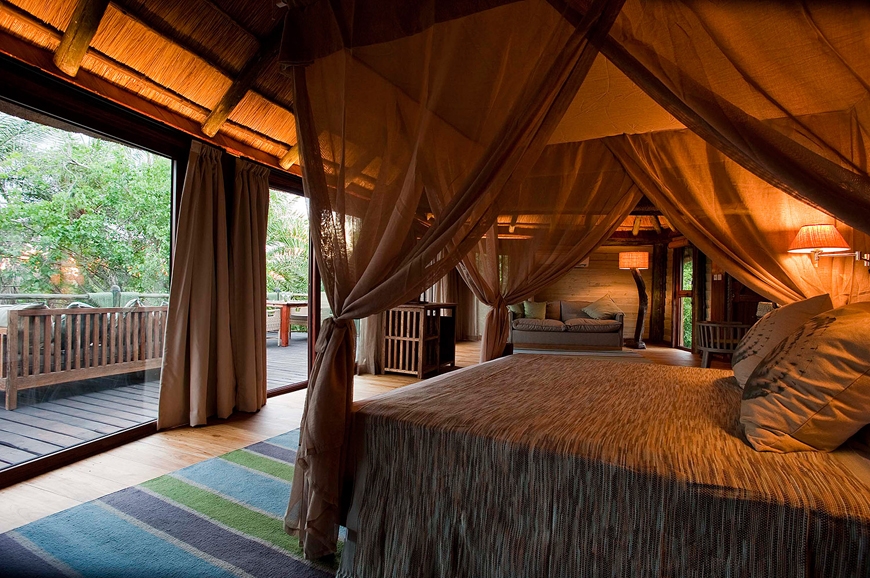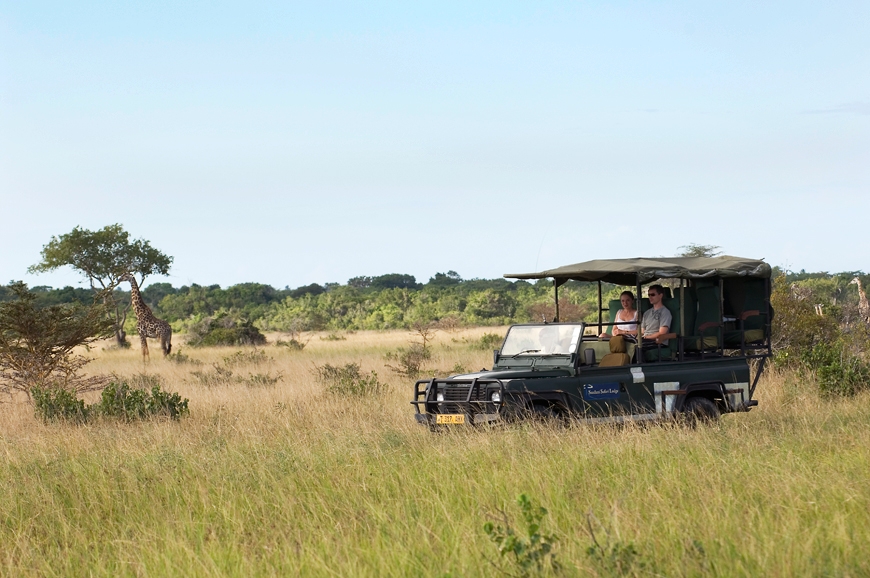 Sanctuary Saadani River Lodge
In the very heart of the park lies the Saadani River Lodge, built on the Wami River shore. Constructed from pine, teak, and local Mtondoro hardwood, in our favourite "rustic chic" style, the lodge is designed to complement the surrounding nature.
"Adventure, enchantment and 'luxury, naturally'—all delivered with a quiet, understated charm and understanding of place—is [our] guiding philosophy." —Sanctuary Retreats
The lodge's eighteen treehouse-style guest rooms all come with en-suite bathrooms and balconies, which all ensure river views. The most exclusive room is the Wami Suite—a private villa with its own infinity pool, a living room and dining room as well as two bedrooms and bathrooms. Surrounded by a lush jungle, it offers privacy and ultimate luxury.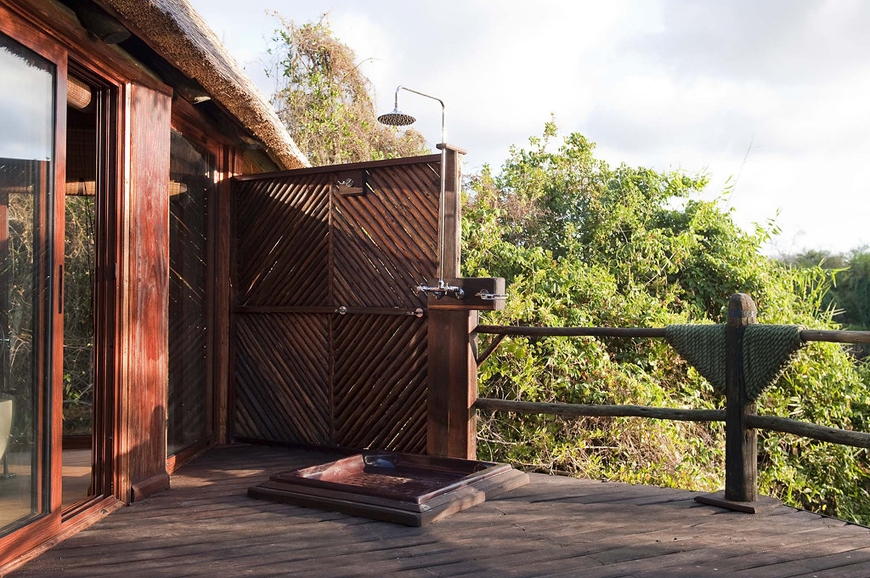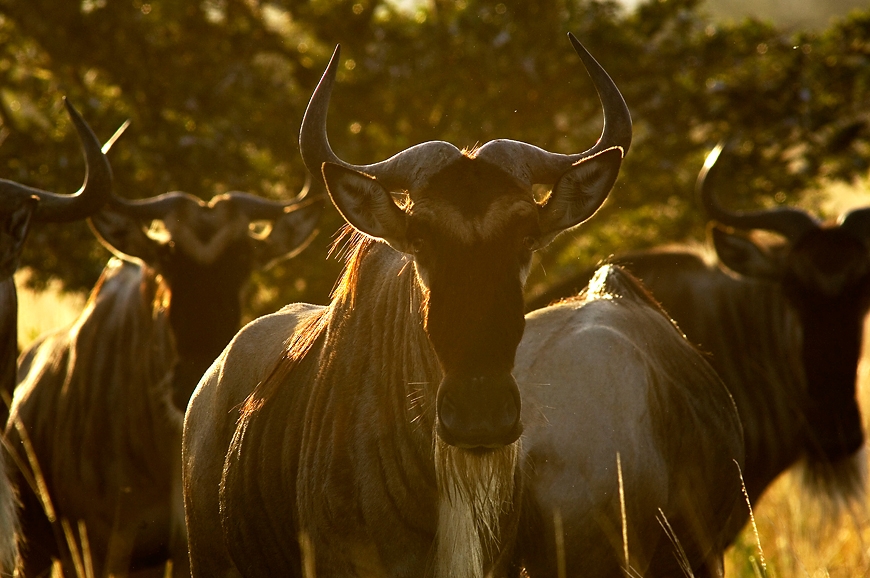 "The main lounge and dining area [of the River Lodge] is housed under a large thatched sala with great views over the river and surrounds. The open kitchen affords guests the opportunity to chat to the chef while watching gourmet meals being prepared right in front of them"—Sanctuary Retreats
The River Lodge has a magnificent split-level swimming pool for all guests, overlooking the river—and there is hardly anything better than to indulge with a relaxing massage in the on-site spa, at the end of a long safari trip or hiking.
Speaking of which, the lodge ensures days will be filled with activities. There is guided mountain biking, game drives in the Park and boat trips on the Wami River, walking and bird-watching safaris, bush meals and sundowner cocktails, as well as (catch-and-release) fishing and sailing on a traditional dhow—after all the sea is very close. But, if you'd rather just stroll along the beach, which begins just outside of your villa, then the Sanctuary Saadani Safari Lodge is the thing.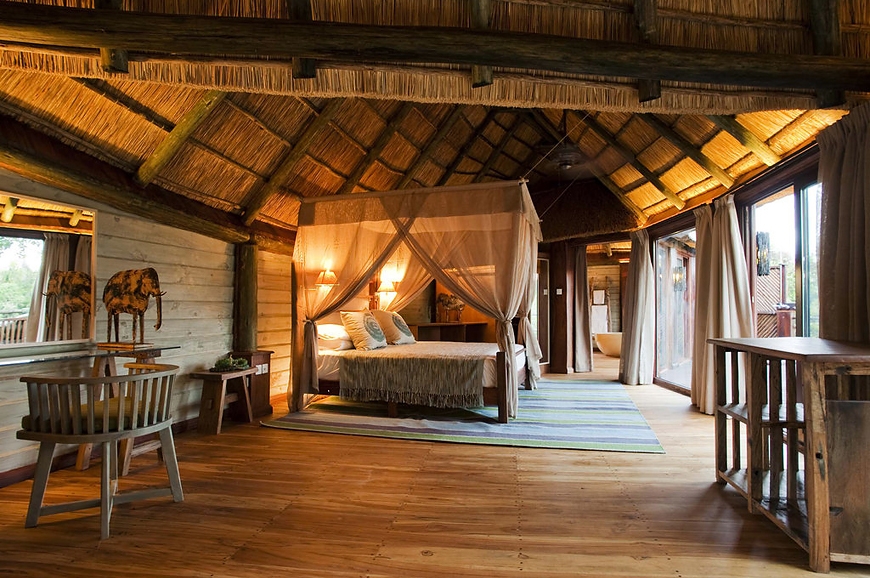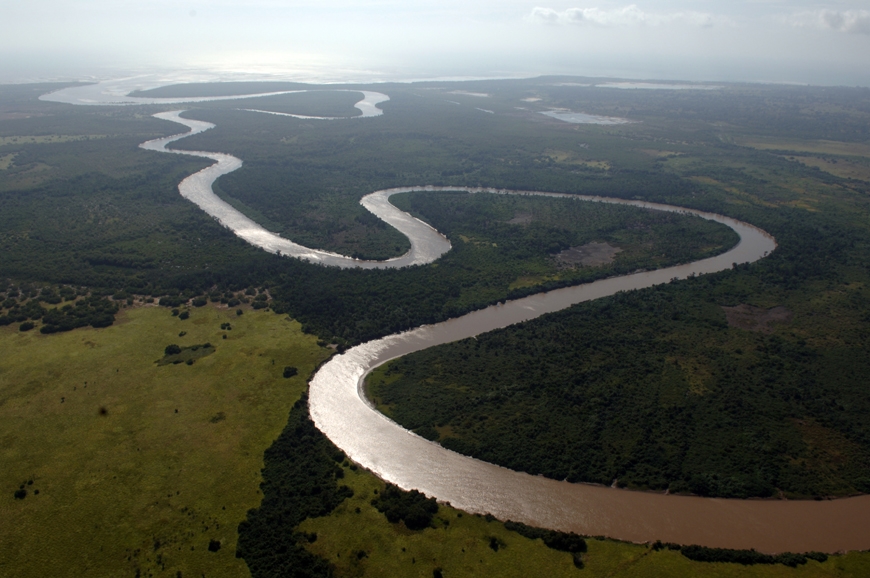 Sanctuary Saadani Safari Lodge
"The sandy beach is home to fishermen reeling in their daily catch and near to the Wami River and a lagoon abundant with turtles"—Sanctuary Retreats
Still technically located within the park, but set on a stretch of a deserted white sandy beach, this lodge lets its guests enjoy stunning East African coastline and the Indian Ocean.
There are only six luxurious suites at Safari Lodge, all with direct access to the beach and beautiful ocean views. Five Maridadi Suites have private beach verandas, there is also a family villa, while the Siri Suite will ensure the ultimate luxury will a private pool, indoor and outdoor living space and even its own watering hole, where local wildlife comes to drink.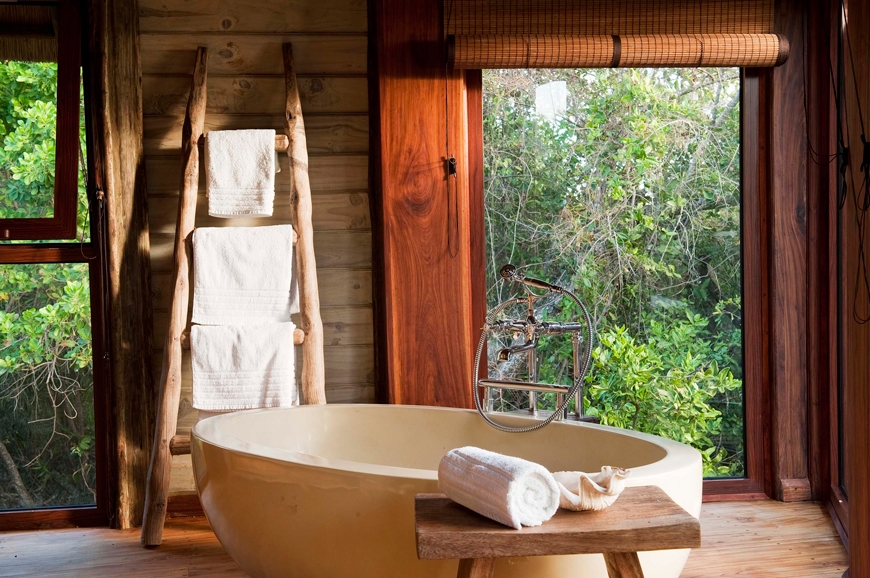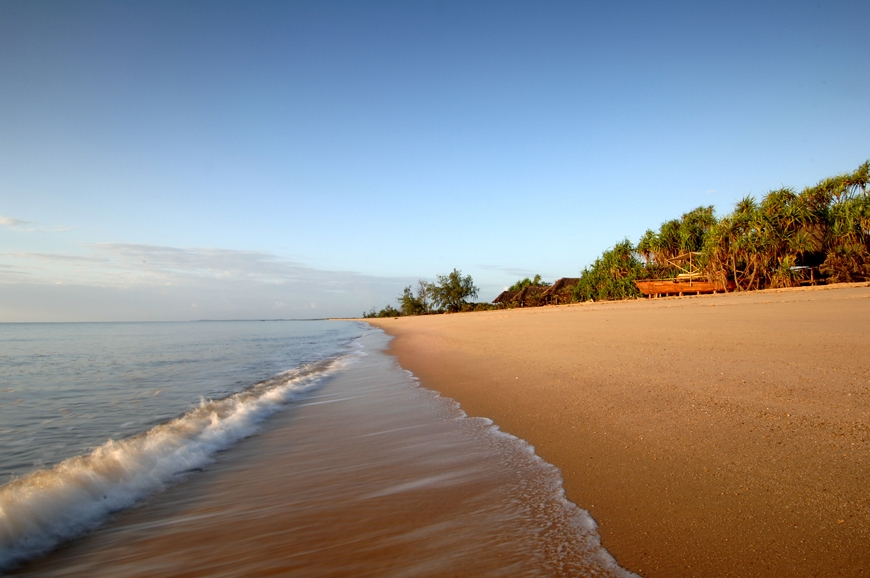 "The lodge offers a variety of activities ranging from traditional game drives to sand bank picnics to a Maasai Community Tour" —Sanctuary Retreats
Thinking of it, you could actually just stick to the Safari Lodge. All the game drives in Saadani National Park are also included in its itinerary, as well as river safaris on the Wami River, where guests can look out for hippos, crocodiles and watch a plethora of bird life.
Then again, this lodge is more focused on relaxation and a beach holiday experience—so expect snorkelling trips, turtle and dolphin spotting and sand bank picnics. But to get the best taste of diverse habitats, different varieties of game and landscapes, combining a stay at these two lodges sounds like the best kind of idea for a beautiful African experience.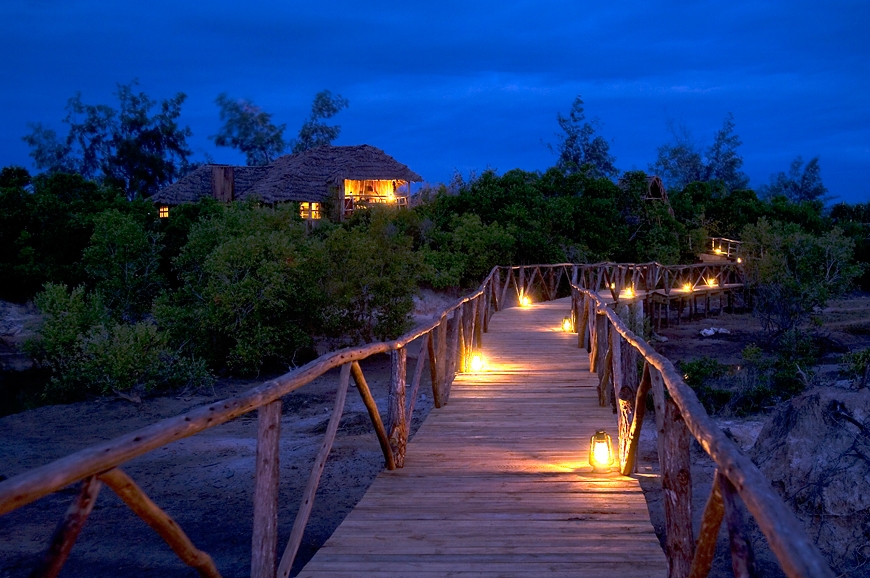 For more information go to www.sanctuaryretreats.com.
All photos © Sanctuary Retreats.