Architect Anna Noguera purchased the old house with intention of turning it into a family home. By making herself a client she was able to let her creativity and attention to detail converge in one perfect project.
Rugged and sleek, spacious and sober, the place is a celebration of light and shadow, tranquility and contrasts.
Sixteen century, reforged
Noguera infused Alemanys 5 with a thoroughly modern feel, emphasized by some medieval architectural elements, kept in place and used as aesthetical points of reference.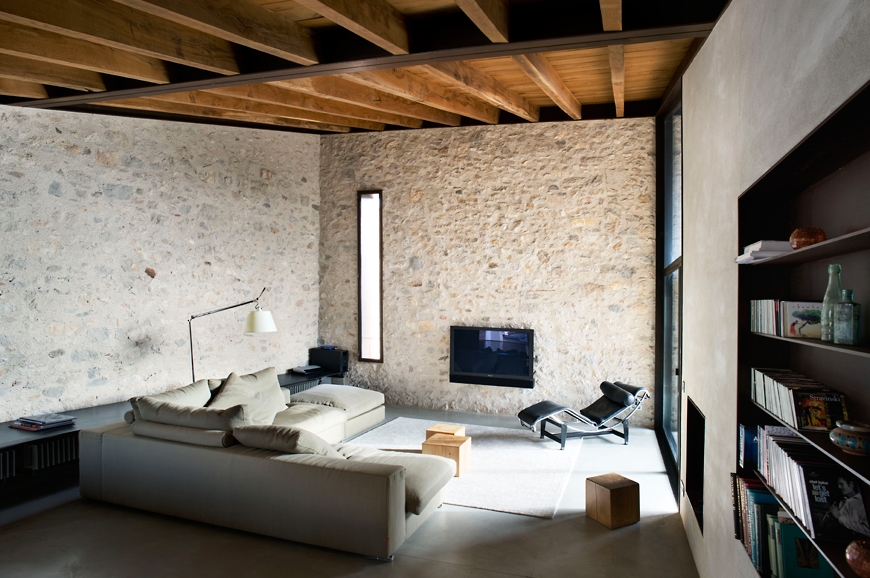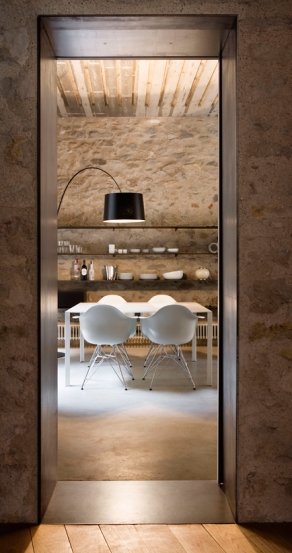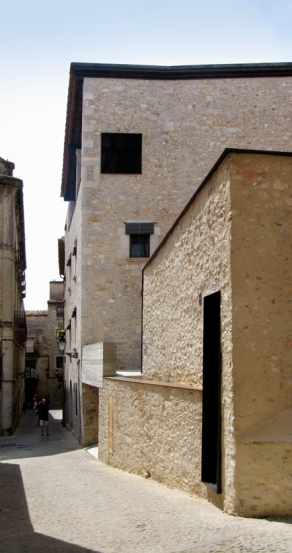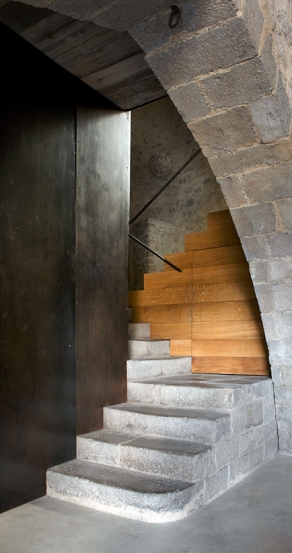 "When my wife approached the old house, she did it in a modern way but also wanted a dialogue with the old. Like an evolution without breaking with the past"—The manager Juan Manuel on the Alemanys 5 conversion
Using an artful combination of steel, concrete, oak and the original stone the architect was able to create comfortable space without sacrificing the integrity of the historical building.
This successful conversion relies on finding exactly the right point at which the essentially disparate elements of the modern and the medieval find a common language, balancing out rather than clashing.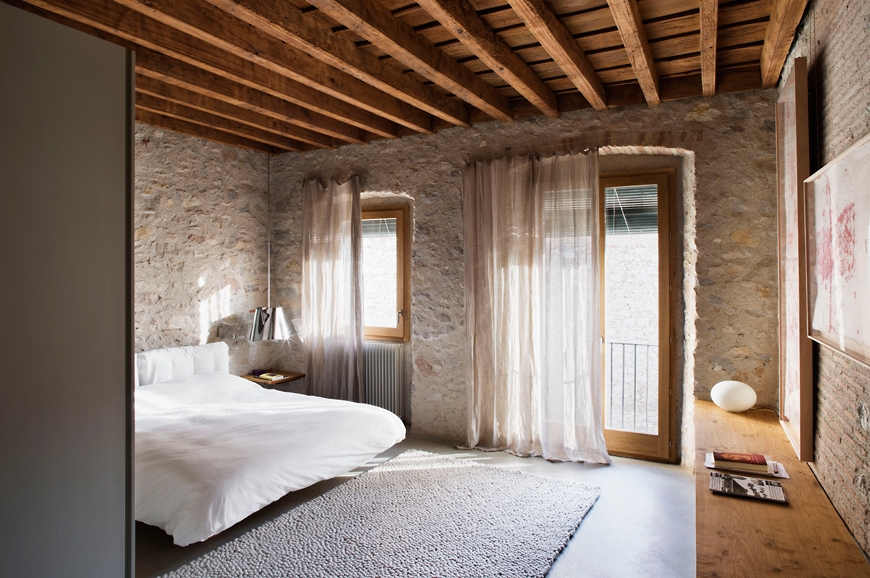 Two holiday apartments
The house is divided into two independent apartments, though guests can also rent the entire place. The upper floors are taken up by El Badiu, a 180m2 duplex with a master suite and two children's rooms.
"The details [in Alemanys 5] all reinforced the arrangement of spaces, the flow, and the proportions. Everything was both straightforward and quirky providing a great sensual experience"—J. Fournier, architect
The apartment has a fully equipped kitchen and dining space, a large living room with fireplace and an eye-catching terrace on the south side, with some great views over the old city. El Badiu can accommodate up to 6 guests.
The smaller El Jardí on the ground floor benefits from a private garden with sun terrace and a swimming pool. With capacity is for up to 4 people, the apartment offers two double bedrooms, a spacious bathroom and a large living room with a fully equipped kitchenette.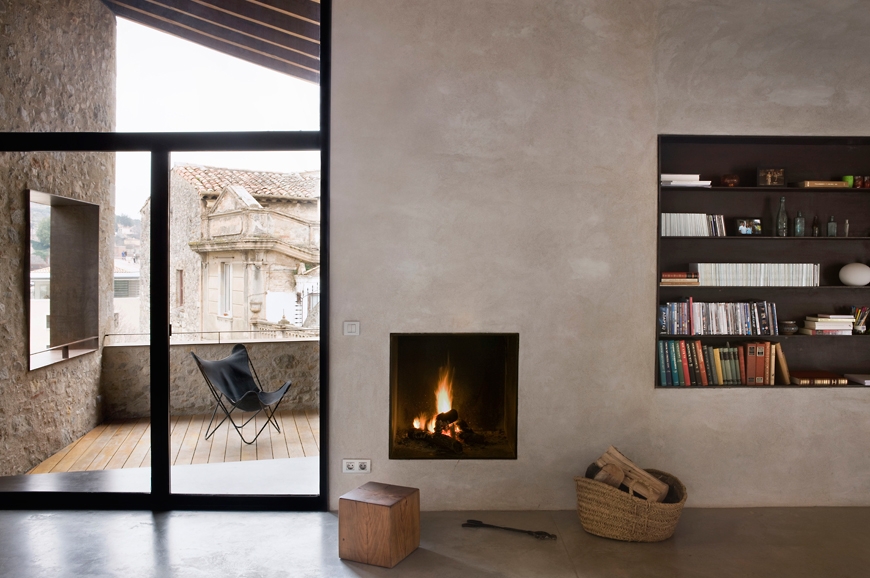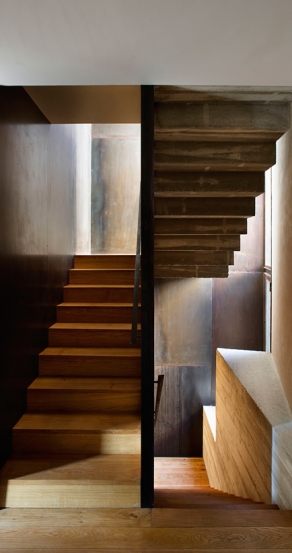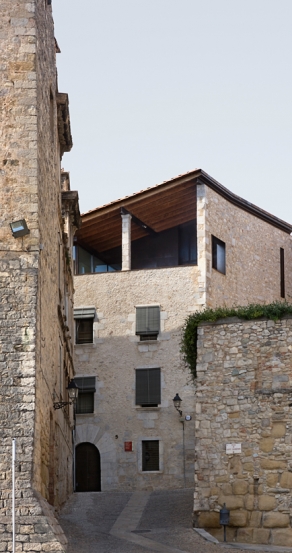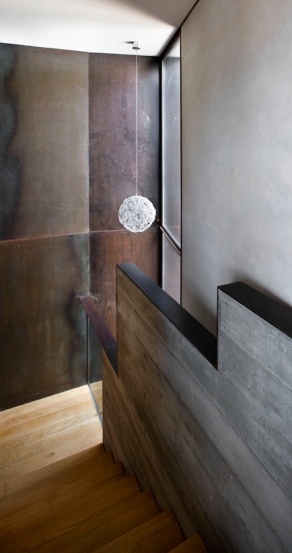 Mod cons
Both apartments are equipped with free WiFi, plasma TV with satellite channels and DVD, and sound system with an iPod connector. As the house assures, "services such as breakfast, grocery purchase, private chef, baby sitter, daily cleaning or private parking on the property are available upon request."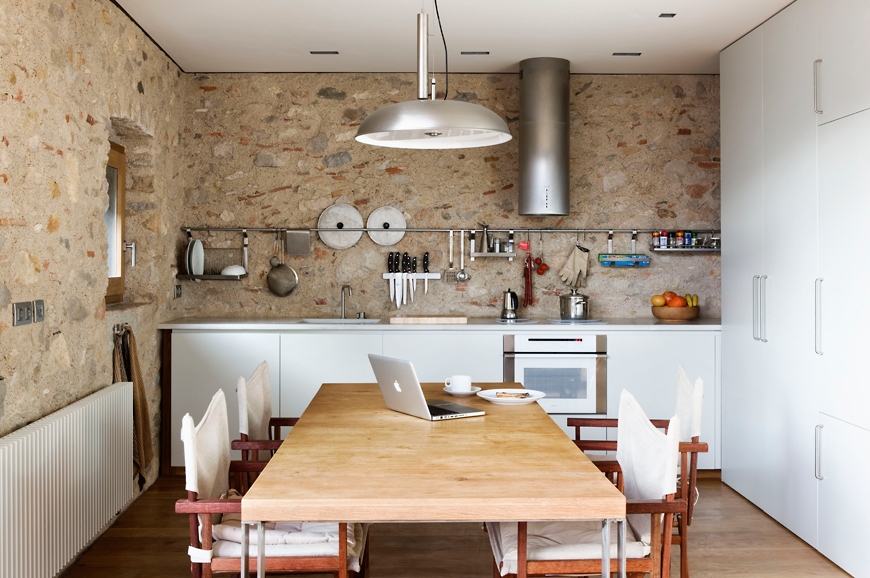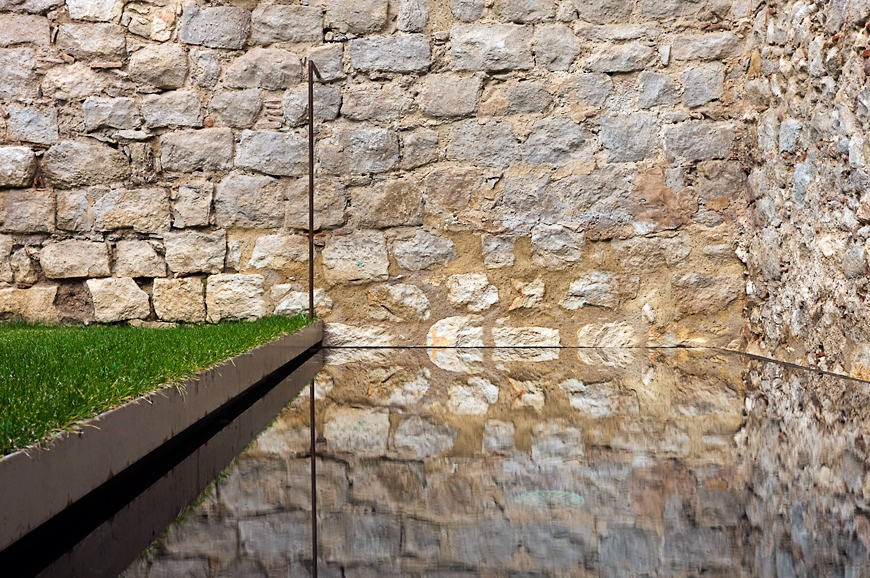 Medieval city
The name of this beautiful house comes from its address, number 5 Alemanys Street. Located in the oldest part of Gerona's "Barri Vell" (medieval quarters), the house peeks into the Sant Domènec square.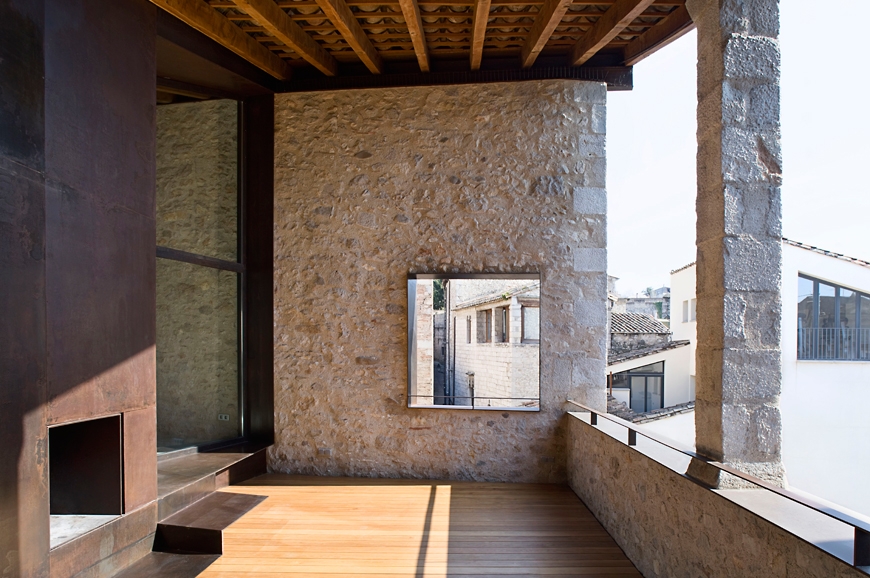 All photos © Alemanys 5.