From tropical islands to Scandinavian wilderness gripped by ice, and from deep jungles to cities packed with glittering skyscrapers, in 2018 the luxury hotel industry wants to conquer all lands real and imagined — and fulfill all your dreams.
Besides the staple of exclusive villas with smooth infinity pools, this year gives us a shipwreck lodge lost in a vast desert, cocoons instead of hotel rooms, and a luxury hotel set in a former prison. But the most interesting new projects are not just focused on a unique location, beautiful architecture, or cool features. Some properties want to reinvent the way one thinks about a hotel experience. Others spend 15 years restoring a village or moving an entire forest to a new location.
We know many people keep this page bookmarked and revisit it, and that's a good idea, as we will be updating the list when new information comes in. While you peruse the list, keep in mind that many openings have been delayed from last year, and some others may yet slip to the next one. Also, as this list is not arranged in the order of "best-to-worst," do let us know if we missed any cool new openings. You can find us on Facebook, Twitter or Instagram.
1 Six Senses Uluwatu, Bali, Indonesia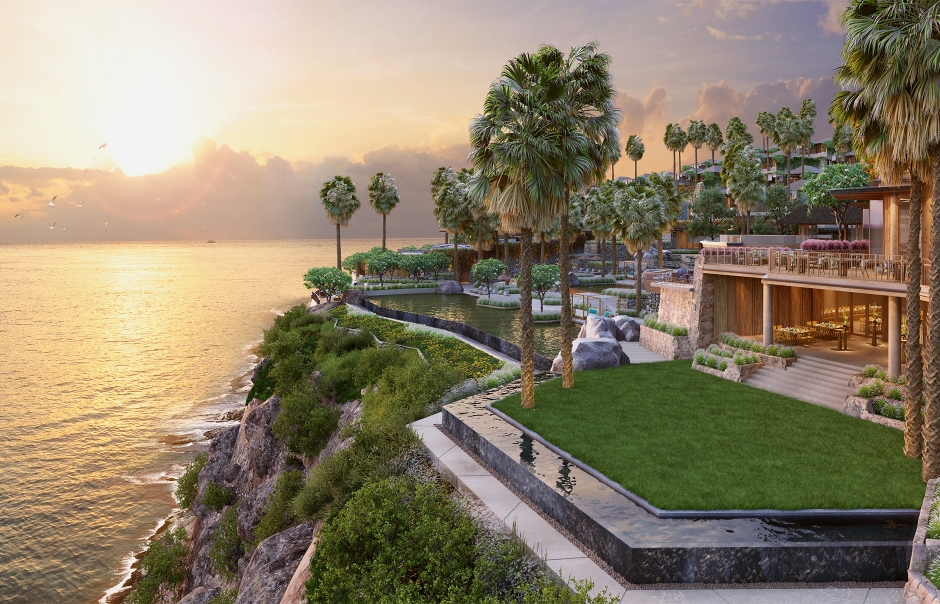 We love Six Senses almost as much as we love Bali, so to us, this new opening looks like the perfect match. In a classic Six Senses approach, the resort design draws from the deeply spiritual local culture of Bali, while its location and landscaping embraces nature. Set atop a rugged cliff, the property shares a spectacular sunset view with the famous Uluwatu Temple. When it opens, the resort will have twenty-eight Sky Villas, sixty-two one-bedroom and seven two-bedroom villas. There will be also the Six Senses Spa, offering a range of locally-inspired treatments as the Six Senses signature therapies.
Website: Six Senses Uluwatu. Opening: March 2018.
Images (including the leading image at the top of the article) © Six Senses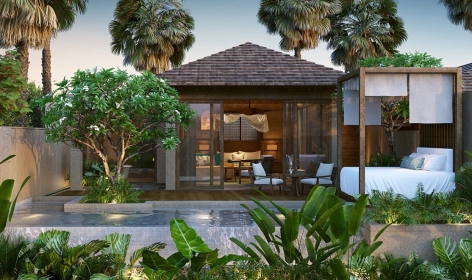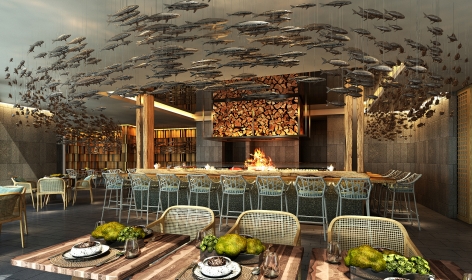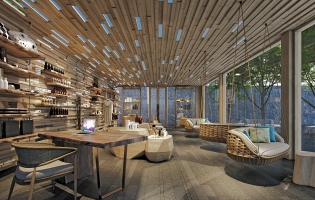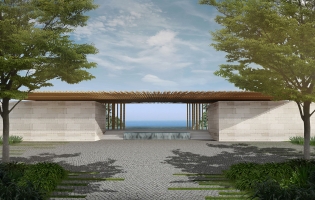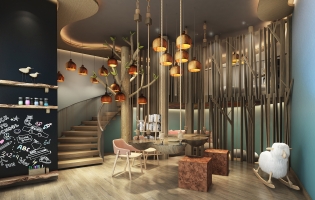 ---
2 Amanyangyun, Shanghai, China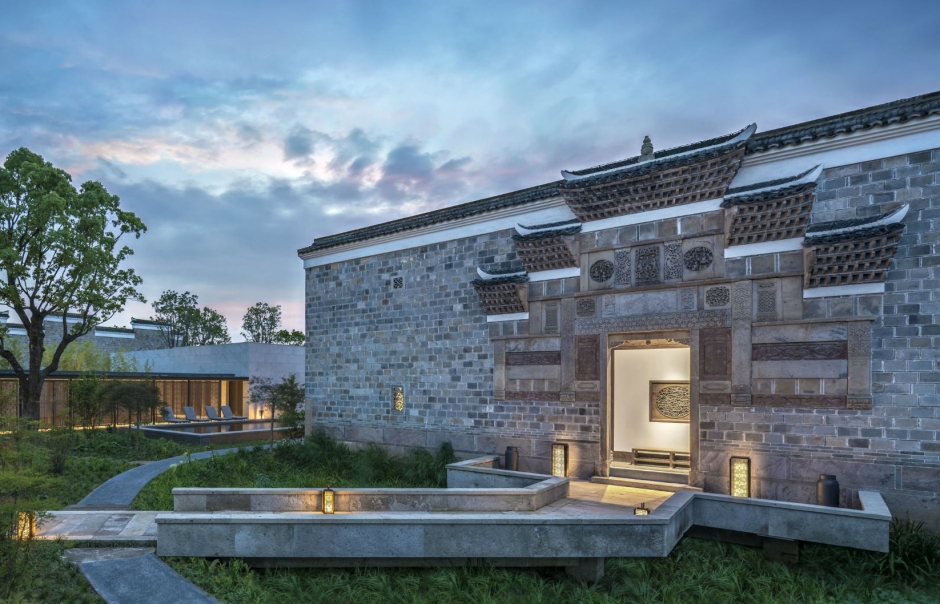 "Every Aman has a story to tell and this one is no exception. This project and the many challenges it presented were unimaginable, but we overcame them not only to defy the test of time. […] This resort, a legacy to the past, stands proud as an archive for future generations."—
Vladislav Doronin, Chairman and CEO of Aman.
The fourth Aman in China is the result of 15-year conservation initiative, which involved the relocation of a forest (!) and the reconstruction of a historic settlement. Situated in downtown Shanghai, the resort is designed in a stark contrast to the bustling metropolis. Modelled after a peaceful village and made up of restored Ming and Qing dynasty buildings, Amanyangyun will also have contemporary suites and pool villas as well as the Aman Spa, two large swimming pools, and six dining venues.
Website: Aman Shanghai. Opening: Jan 2018. Images © Aman Resorts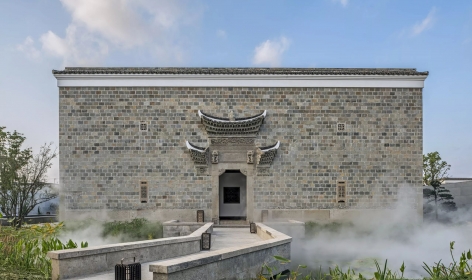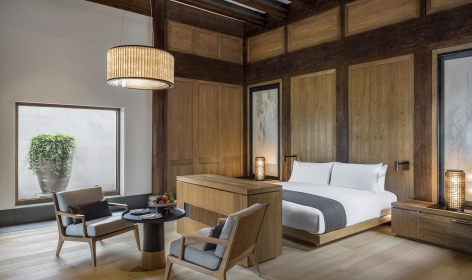 ---
3Alila Villas Koh Russey, Cambodia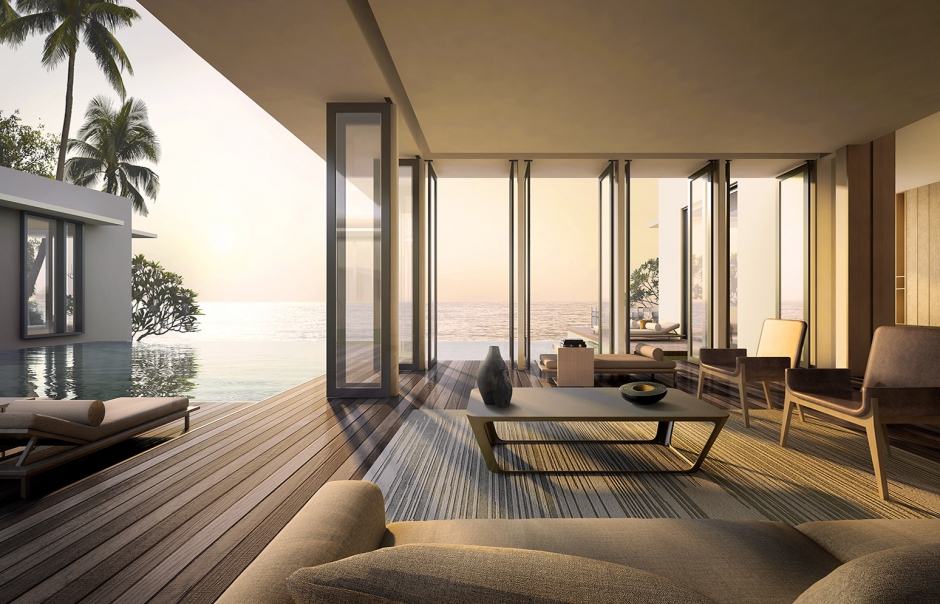 This long-delayed, five-star eco resort from Alila is finally set to launch on the island of Koh Russey this year. Designed by the Singaporean architect Chioh-Hui Goh of the Studiogoto, the sleek architecture of Alila Villas Koh Russey takes Khmer ambience and charm to create a beautiful experience of contemporary luxury. One, two and four bedroom villas are all carefully placed to maximise the magnificent sea views, and each villa will have a private swimming pool. This will be the first 'Villas' class of resort from Alila outside Bali, after the Alila Villas Uluwatu (which we loved).
Website: Alila Villas Koh Russey. Opening: September 2018. Images © Alila Hotels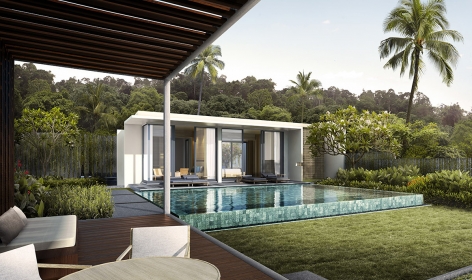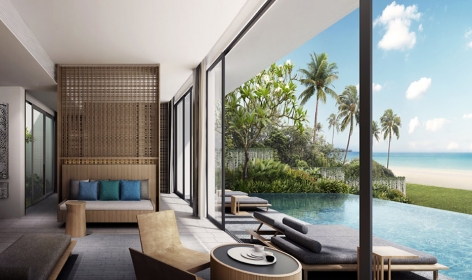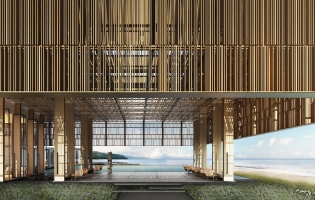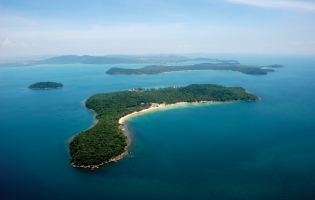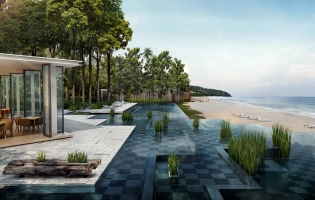 ---
4Hoanib Valley Camp, Namibia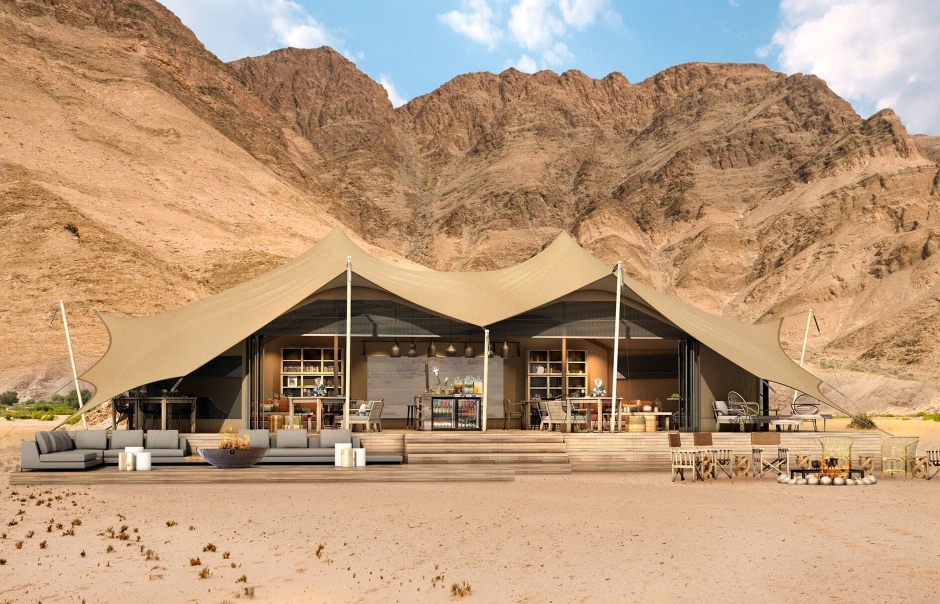 We are always very excited about any new luxury properties opening in Namibia because this country has astonished us with its beauty like no other. No doubt we will return to Namibia — and why not to the Hoanib area? Natural Selection Safaris has a selection of camps and lodges in Botswana, South Africa and Namibia, and the Hoanib Valley Camp is their newest arrival. The camp will offer only six stylish tents, raised on decks with ensuite bathrooms and will overlook the ephemeral Hoanib River, banks of which are frequented by elephants. Desert-adapted rhino and lions are also present in the area.
Website: Hoanib Valley Camp. Opening: May 2018. Images © Natural Selection Safari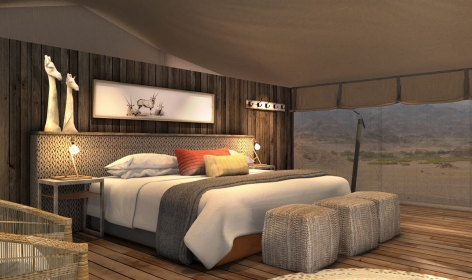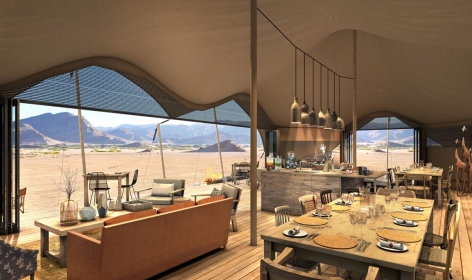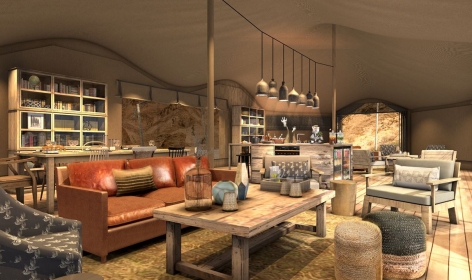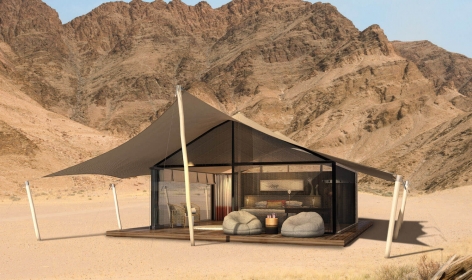 ---
5Mandarin Oriental Qianmen, Beijing, China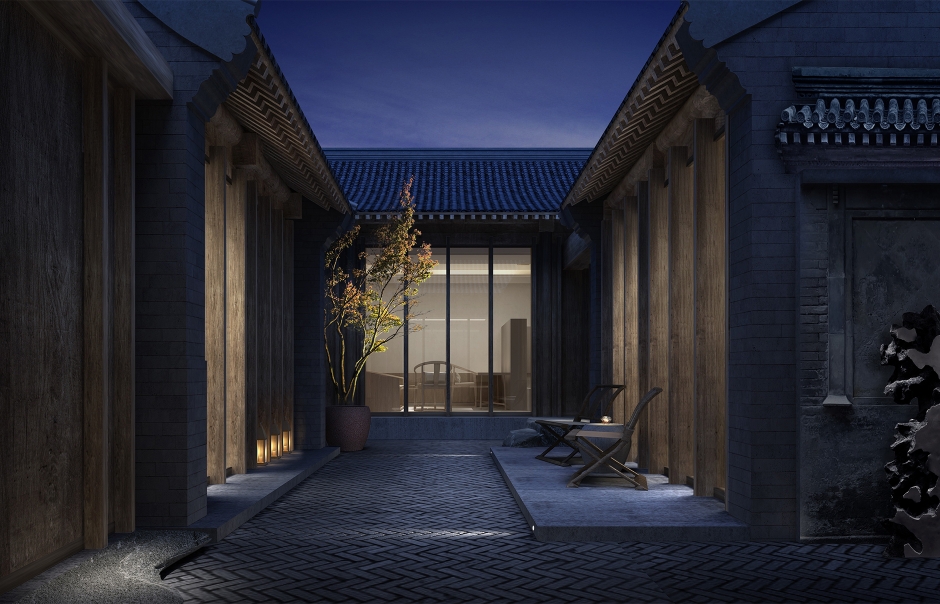 You may also like

---
Harmony in contrasts
Just minutes from the Tiananmen Square, Mandarin Oriental will open its doors in Beijing, in a prized location within the Qianmen East Hutong Quarter. The hotel will follow the architectural patterns and established traditions of the Hutongs, sharing space with privately-owned traditional residences, restaurants, bars and retail outlets. The courtyard suites of the hotel will be connected to a range of facilities, among which are an indoor swimming pool and dining venues, including an all-day roof terrace eatery. The Spa will be the perfect place to unwind after a day filled with sightseeing.
But this is not the only property the Group will be launching in Beijing. The second hotel to open in 2018 is Mandarin Oriental Wangfujing. Occupying two top floors of the WF Central building, the place will have outstanding views, including over the Forbidden City.
Website: Not yet available. Opening: 2018. Image © Mandarin Oriental
---
6Six Senses Fiji, Fiji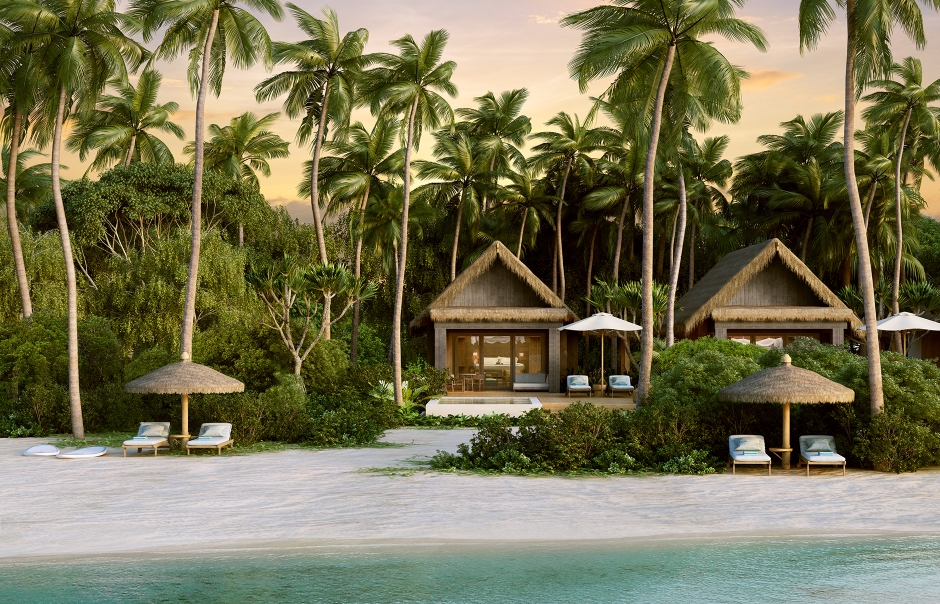 One of our favourite resort brands is rapidly expanding, venturing into new destinations, including cities, mountain areas and so on. Fiji is both tropical and very remote  — which is the kind of setting in which we love Six Senses the most. We are looking forward to the white-sand beaches, the fantastic spa, and spacious villas, beautifully designed in the brand's hallmark style that blends indoor and outdoor living.
Website: Six Senses Fiji. Opening: Opening April 14, 2018. Images © Six Senses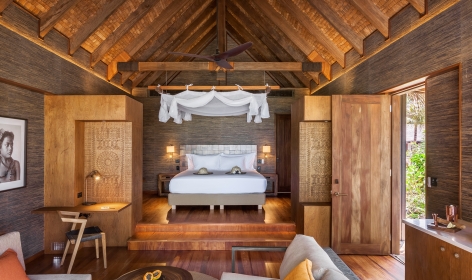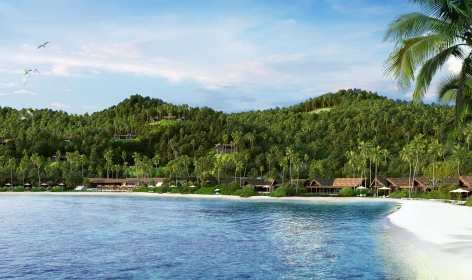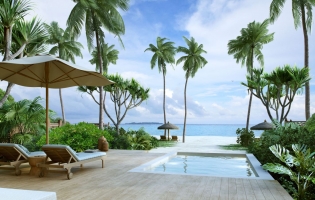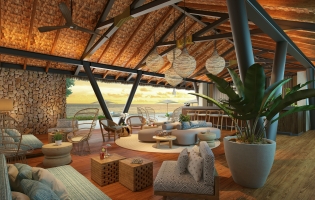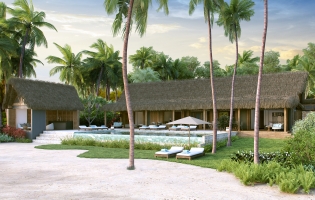 ---
7Zadún, A Ritz-Carlton Reserve, Los Cabos, Mexico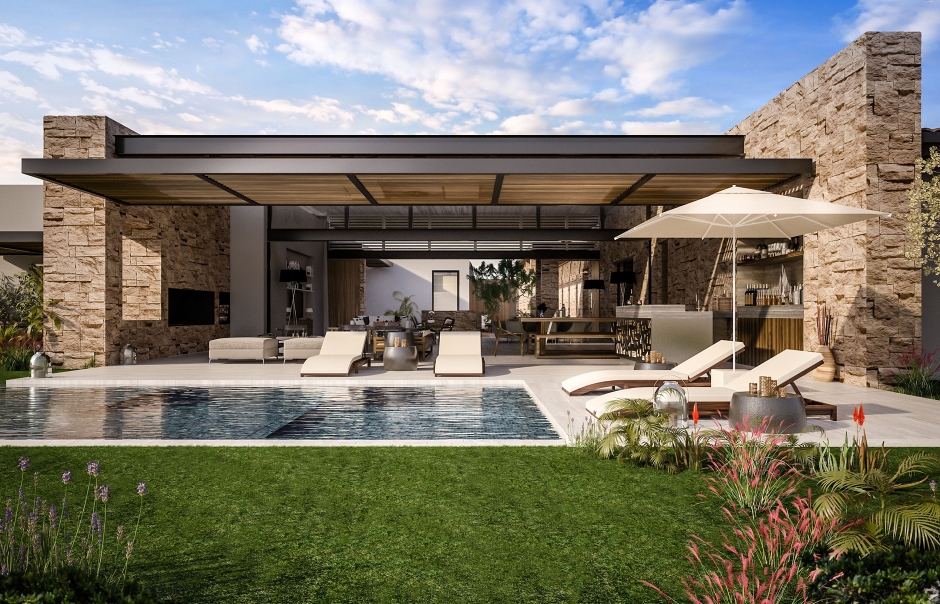 This will be only the fourth Ritz-Carlton resort branded "Reserve" — and all signs tell us that Zadún will wow with a high level of service and the beauty of its design. Opening on the dramatic coastline of San José del Cabo, this luxury retreat will have 115 villas, many of them equipped with private pools, as well as Ritz-Carlton Reserve Residences. The place will boast two championship golf courses and will also maintain a botanical park with the desert flora.
Website: Zadún, a Ritz-Carlton Reserve. Opening: early 2018.
Image © The Ritz-Carlton
---
8JOALI, The Maldives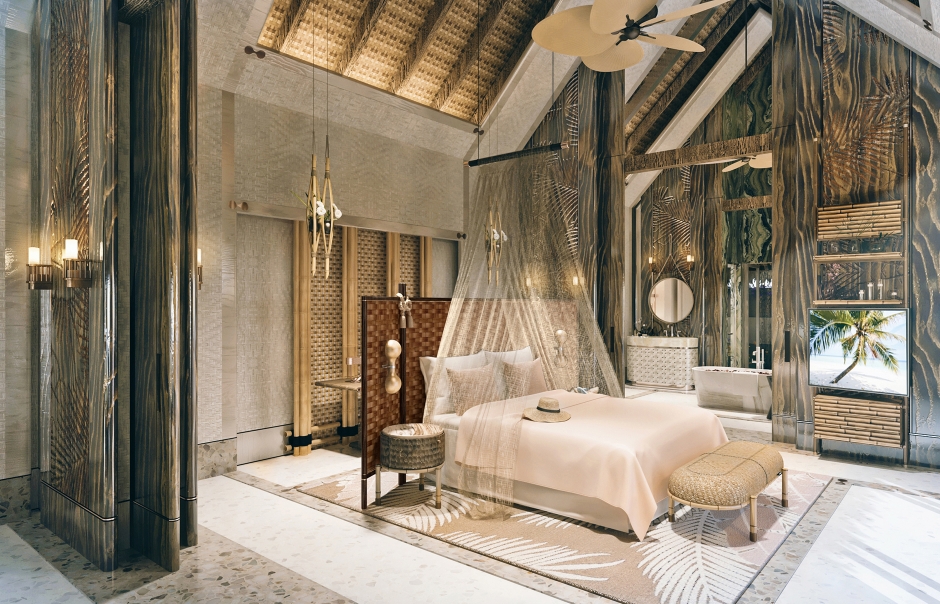 We are always super excited about any new luxury openings in the Maldives and Joali looks very promising. This island retreat will offer 73 luxurious beach and water villas with curated in-room libraries, walk-in closets, and artisanal amenities in the bathrooms. Four restaurants will base the menus on original fusion cuisine, while an ice cream parlour and whisky lounge should satisfy the cravings for guilty pleasures. What will surely distinguish the resort among others will be the underwater museum focused on environmental issues, as well as a dedicated Art Studio and Gallery showcasing art and design created out of recycled goods.
Read our review of Joali Maldives.
Website: Joali. Opening: late 2018. Images © Joali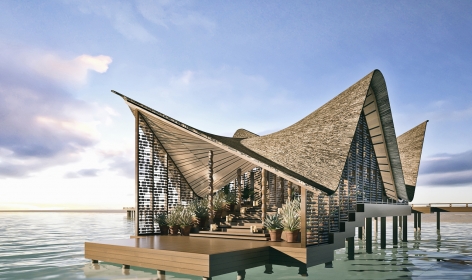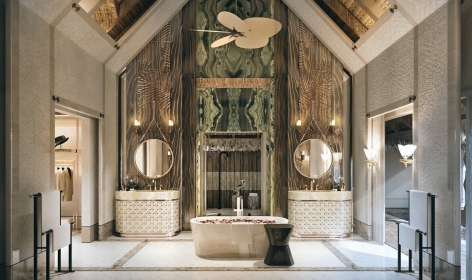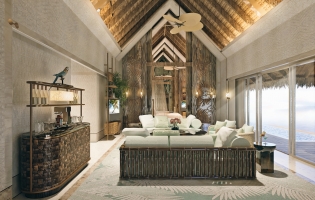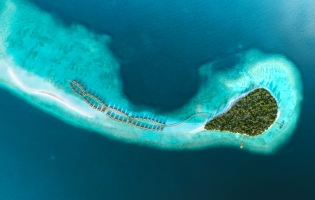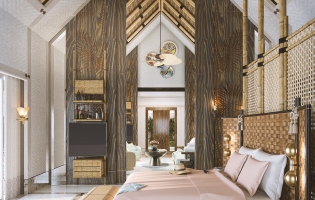 ---
9Shinta Mani Wild, Cambodia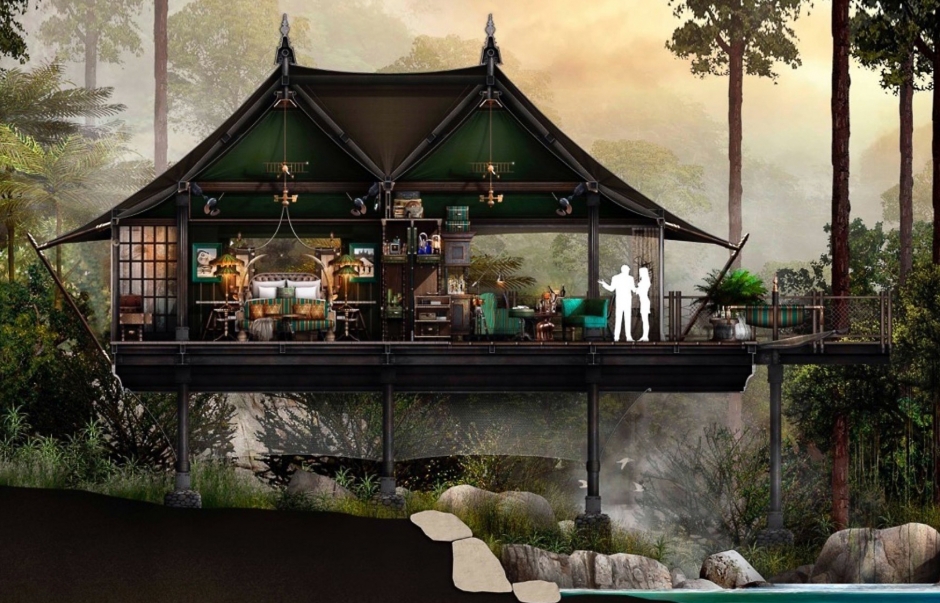 "It's nothing that I've ever done before. It's everything I've dreamed about. [It's] way beyond glamping."
—Bill Bensley
This property has been designed and is owned by the world-renowned designer Bill Bensley and it is already being talked about as "the most luxurious tented camp in Asia." There will be only sixteen 100-square-meter tents here, hidden deep in the jungle on 500 acres of land and located between three oldest national parks in Cambodia. Bensley ambition is to create a jungle resort built to the highest luxury standards, but also one that is "fully self-sustaining". We can't wait to see it open this year.
Website: Shinta Mani Wild. Opening: 3rd Quarter of 2018. Image © Shinta Mani
---
10Four Seasons Resort Seychelles at Desroches Island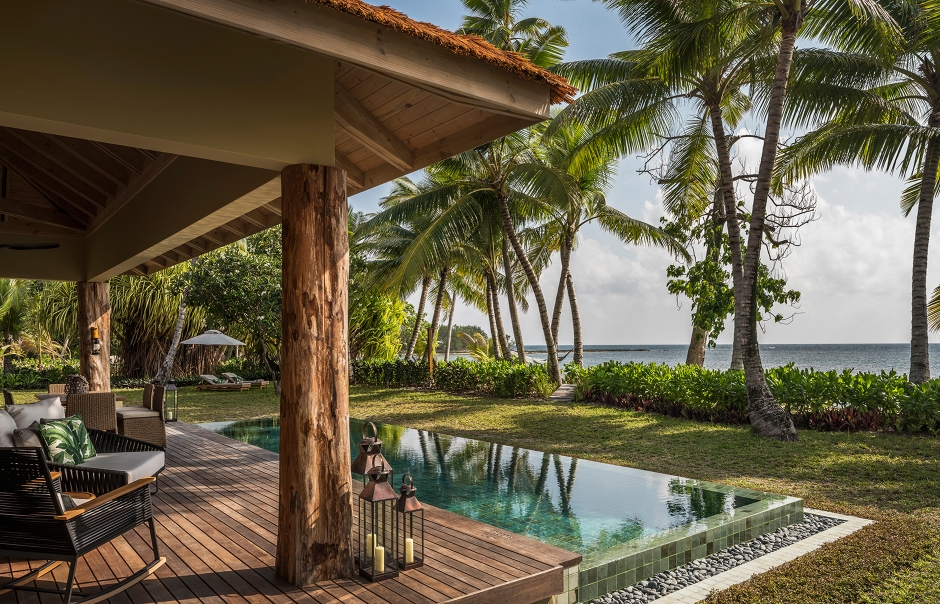 Remote and secluded, yet only a 35-minute flight from Mahé, the Desroches Island is perfectly located to provide an experience of "luxury castaway", courtesy of Four Seasons. Following extensive renovations of an old resort, the delayed Four Seasons will offer forty beach suites with private pools as well as eleven private residence villas — all set up as an exclusive destination on a pristine tropical island, edged by fourteen kilometres of white beaches.
Website: Four Seasons Resort at Desroches Island. Opening: early 2018.
Images ©  Four Seasons Hotels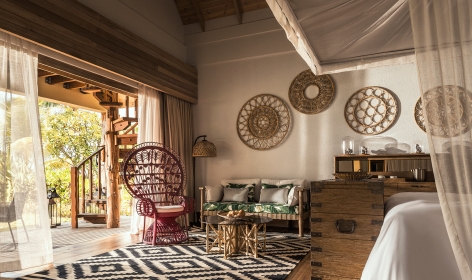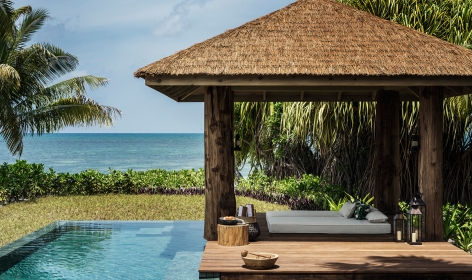 ---
11Six Senses Bhutan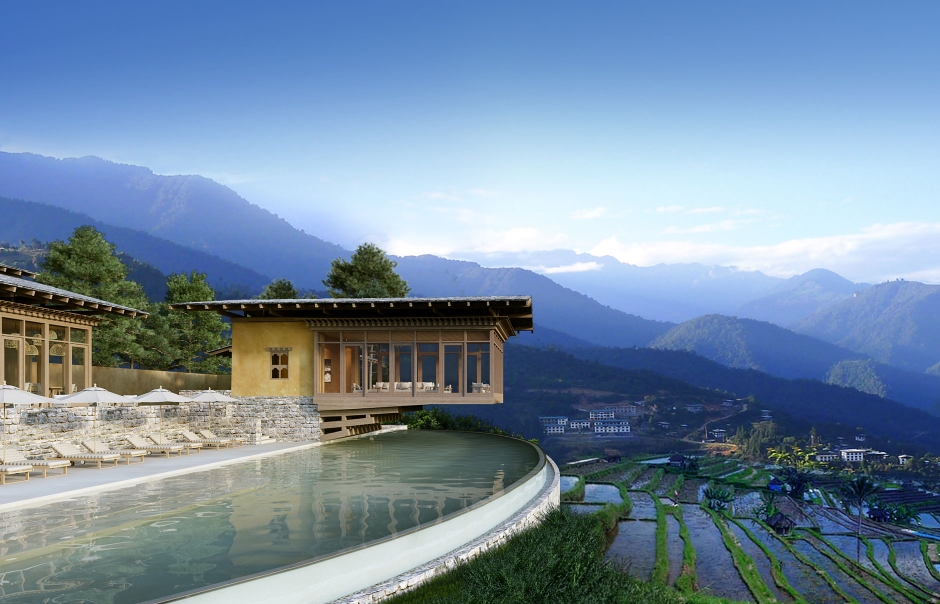 This one is also delayed — for the second consecutive year — so we are stoked that the Six Senses' Bhutan project will finally see the light of day. What's interesting about this development is that it is not a single hotel. Rather, it's a journey, designed to showcase the magical Kingdom of Bhutan on an expedition between five small lodges, located in Thimphu, Punakha, Gangtey, Bumthang and Paro. The Six Senses guests will set off in the capital and will experience very different places, each with a different theme reflecting its location.
Website: Six Senses Bhutan. Opening: August 2018. Images © Six Senses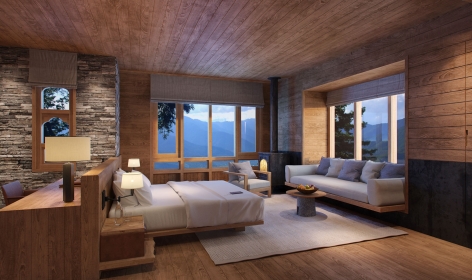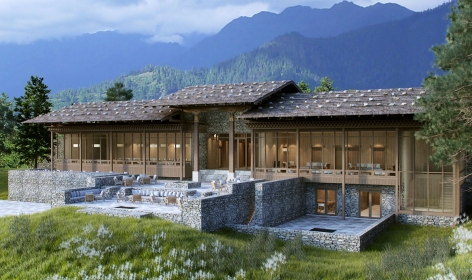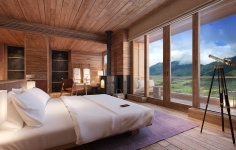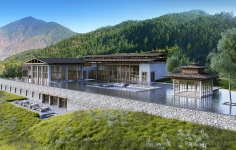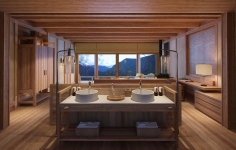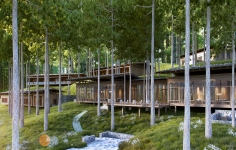 ---
12Mombo and Little Mombo Camps, Botswana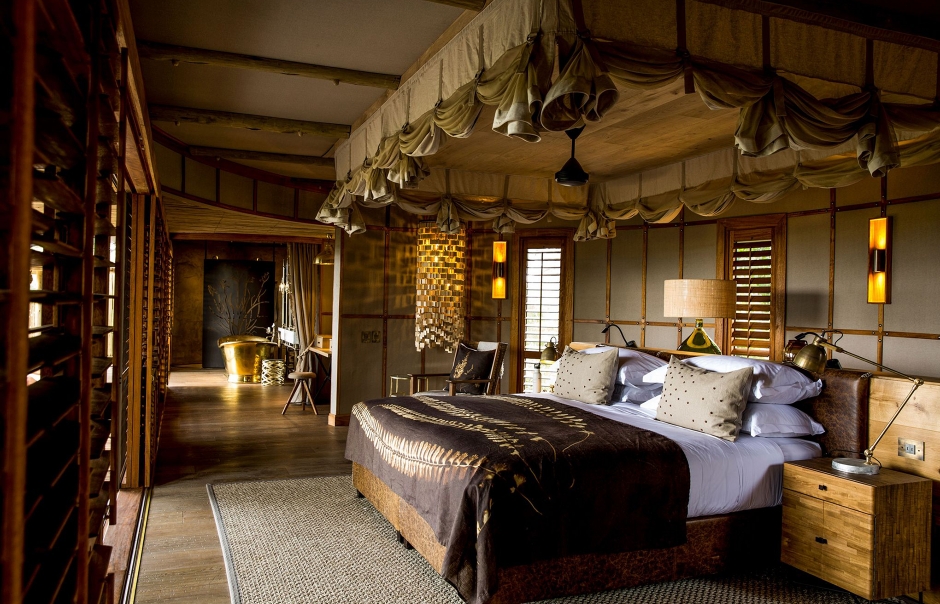 Wilderness Safaris are in the midst of upgrading several of their flagship lodges in different countries, including Botswana. Here, in the Moremi Game Reserve, two sister lodges are undergoing a major overhaul. They will be luxurious and exclusive, as Little Mombo is just three guest tents, and Mombo nine. Although located on two sides of the same island (a raised boardwalk will connect them), each will have their own facilities. Apart from the design of the lodges — which we expect to be nothing short of spectacular — what is exciting about these two is the commitment to conservation and sustainability.
Website: Mombo Camp. Opening: March 2018. Images © Wilderness Safaris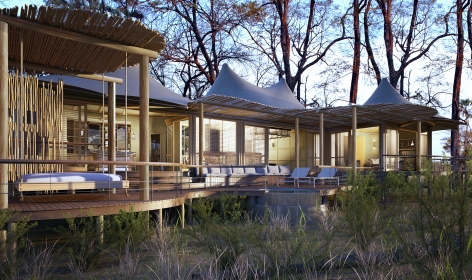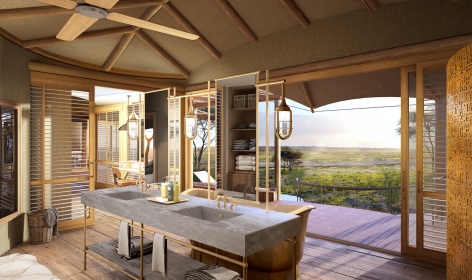 ---
13The Ritz-Carlton, Koh Samui, Thailand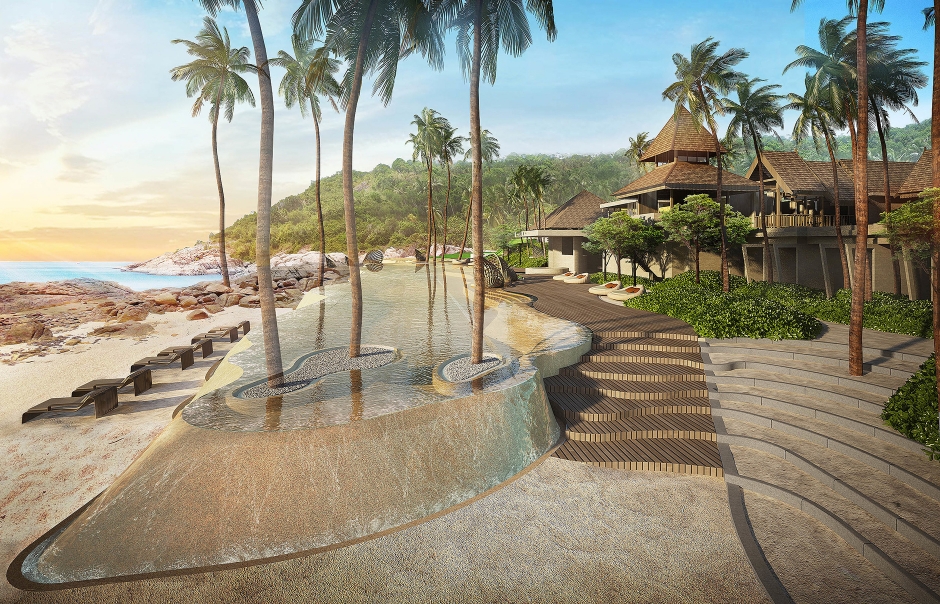 You may also like
---
A Beautiful Creation
Already in its soft opening stage, this new property from one of our favourite luxury resort brands will be officially opening in February. The Ritz-Carlton Koh Samui is a stunning oceanfront resort of 175 suites and pool villas, set on 58 acres of a former coconut plantation, and overlooking two white-sand beaches lapped by the calm waters of the Gulf of Thailand. The hotel also features a massive Spa with multiple treatment pavilions (plus a health bar and a lap pool with cosy cabanas), and as many as six different dining venues.
Elsewhere in Asia, The Ritz-Carlton will be also opening the Jiuzhaigou resort in China, delayed from last year. It will be an all-villa resort, whose design draws from the local area's history spanning 2000 years, and which will ensure wonderful views of the dramatic mountains of Tibet.
Website: The Ritz-Carlton, Koh Samui. Opening: Feb 2018. Image © The Ritz-Carlton
---
14Rosewood Luang Prabang, Laos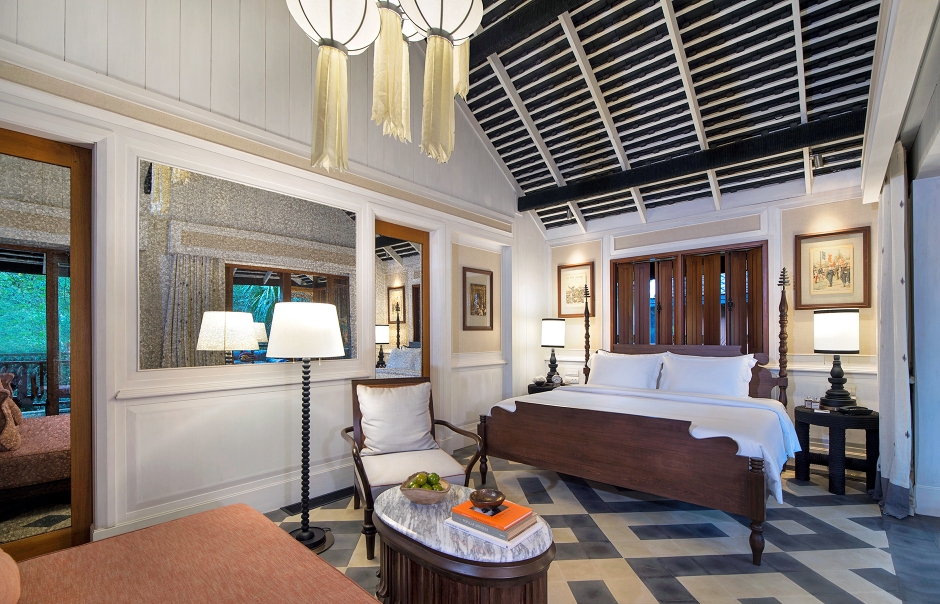 The news of the Rosewood property opening in Laos is exciting, as this country has been on our to-visit list for a long time. This will be a luxury resort with tented villas, which makes it the first of this kind in the Rosewood portfolio. Each guest villa is set up as a hundred-square-meters of pure luxury. The property will have two dining venues and the signature Sense spa. The UNESCO World Heritage Site of Luang Prabang city is only minutes from the hotel.
Website: Rosewood Luang Prabang. Opening: first quarter 2018.
Photos © Rosewood Hotels and Resorts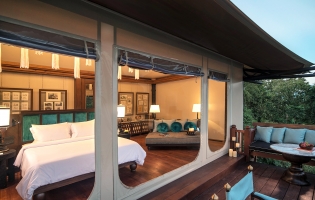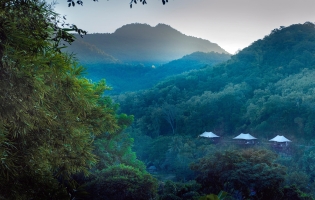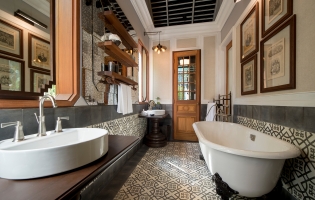 ---
15Bulgari Hotel Shanghai, China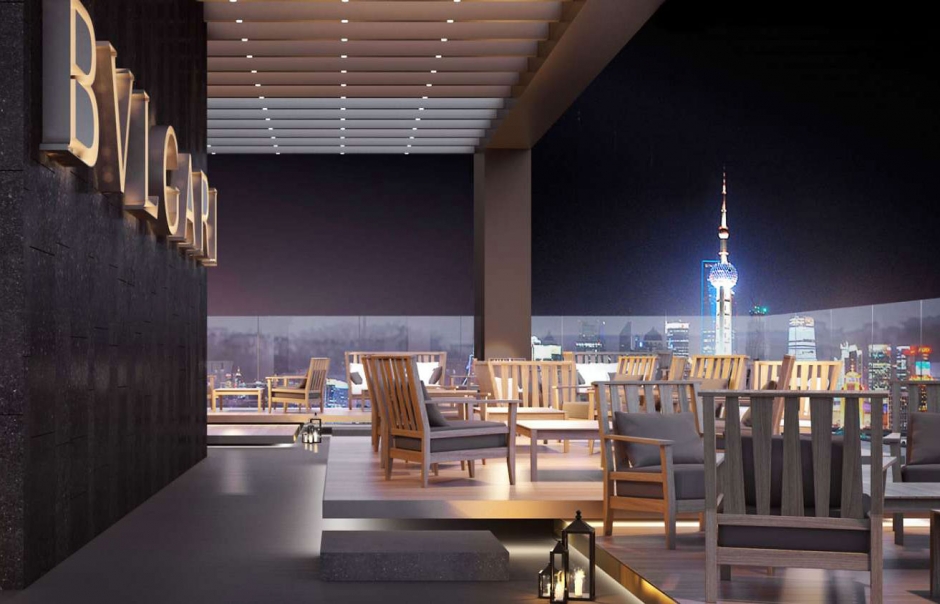 We very much enjoyed our stay at the Bulgari Resort in Bali, and while Shanghai does not suffer from the lack of high-end luxury hotels,  we wouldn't mind finding out how well the Italian-styled Bulgari fits into the city's vibrant scene. Occupying eight top floors of a 40-floor-high skyscraper, the hotel will be offering more than eighty guest suites, including an extravagant 400-square-metre "Bulgari Suite", promised to be one of the biggest in the city. We would definitely want to check out their rooftop restaurant and bar.
Website: Bulgari Shanghai. Opening: 2018. Image © Bulgari Hotels & Resorts
---
16Wa Ale Island Resort, Burma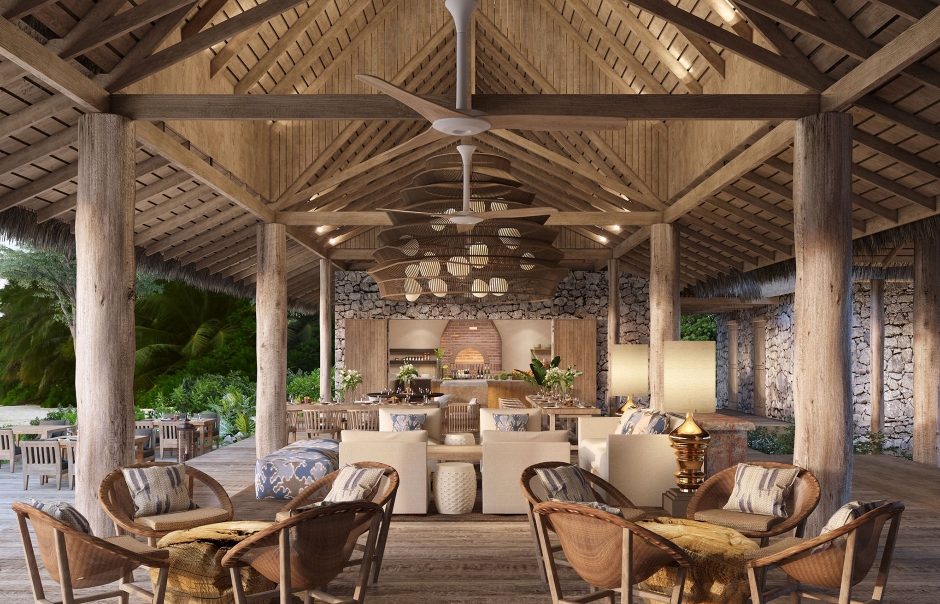 In the novelty-seeking luxury hotel's world, new destinations are the hottest commodity. It's not hard to predict then that Burma is being eagerly looked to with the hope that the country is approaching its moment. Paving the way is Wa Ale, being readied for its March opening on a 9000-acre island in the Lampi Marine National Park. Made up of eleven tented villas and three treetop hideouts, this unique resort will sit alongside a kilometre-long beach, in the untouched Mergui Archipelago.
Website: Wa Ale Island Resort. Opening: March 2018. Images © Wa Ale Island Resort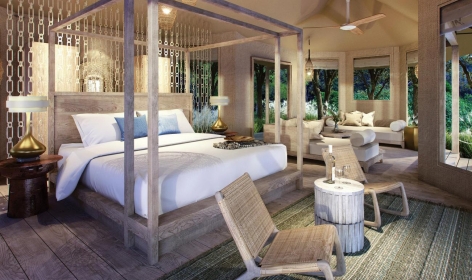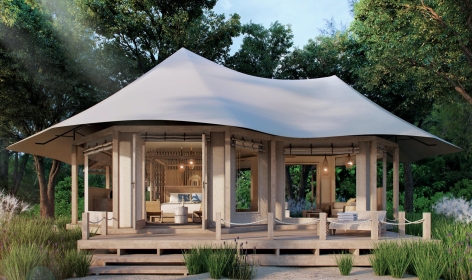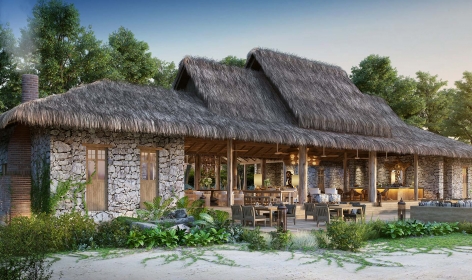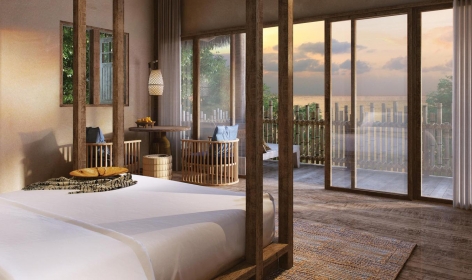 ---
17Omaanda and Sonop, Namibia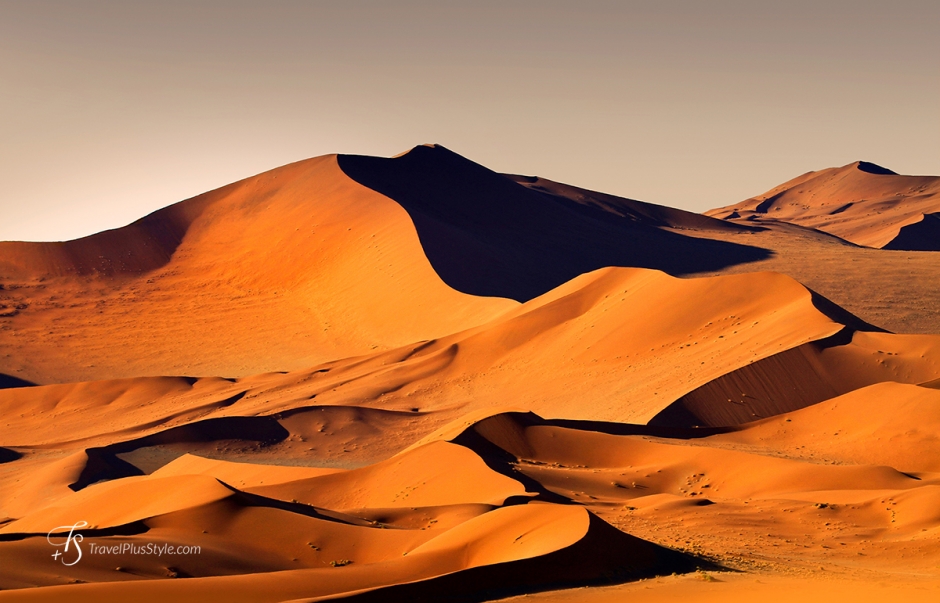 You may also like

---
Eminently peaceful in Namib Rand
We have no official hotel images yet, but based on the track record of the Zannier Hotels, we are already excited about their two new lodges in Namibia. The arid landscapes are particularly well suited as a backdrop to the kind of pared down and sophisticated look that this Belgium-based specialise in.
The Sonop Lodge in Sossusvlei will be located near one of the most spectacular places we've seen (photo, above). This exclusive camp of only ten guest tents will be created in the style of an early explorer's camp. With a restaurant, spa and swimming pool, Sonop Namibia will ensure a sense of a blissful retreat after a day spent exploring the stunning landscape. Then the 10-room Omaanda will open near Windhoek, located in a 9000-hectare wildlife reserve that is home to elephant and rhino. The guest "huts" here are inspired by the traditions of the Ovambo tribe. The camp will also feature a restaurant and spa.
Website: Omaanda. Opening: summer 2018. Photo © Travel Plus Style
---
18Six Senses Krabey Island, Cambodia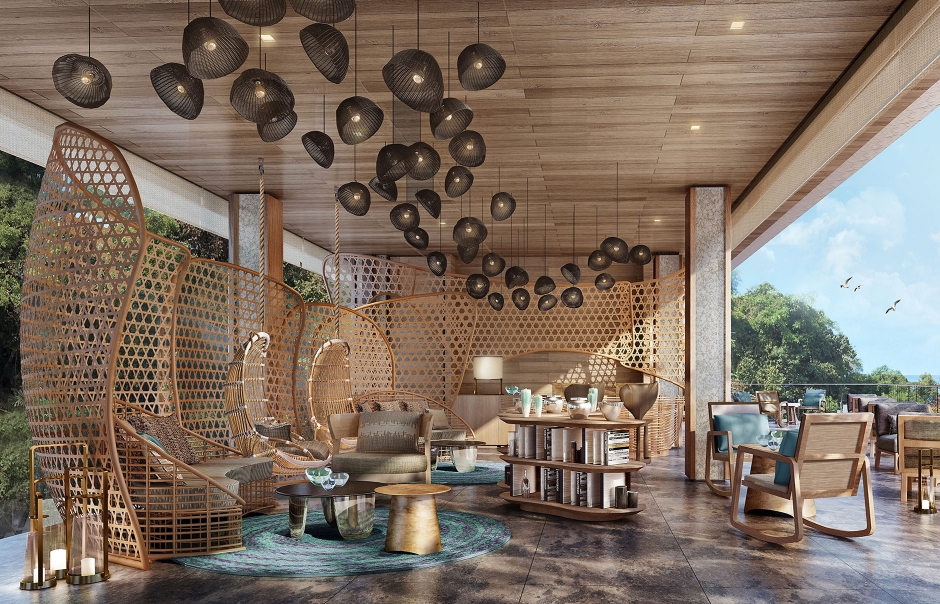 You may recognise this entry from our last year's List. Yes, the Six Senses Resorts' debut in Cambodia has been delayed. Finally opening in 2018, the resort will comprise 40 beautifully designed villas, landscaped into the picturesque island of Krabey. Bringing to the Sihanoukville area the hallmark approach of barefoot luxury that embraces modern technology and total convenience and comfort, the resort will feature the famous Six Senses Spa, two poolside restaurants, and a deli complete with the ice cream parlour.
Website: Six Senses Krabey Island. Opening: September 2018.
Images © Six Senses Resorts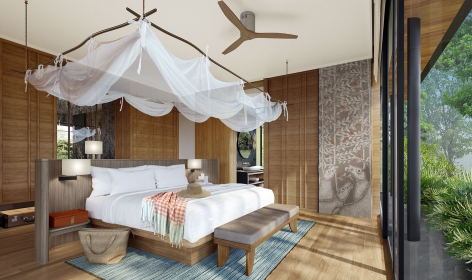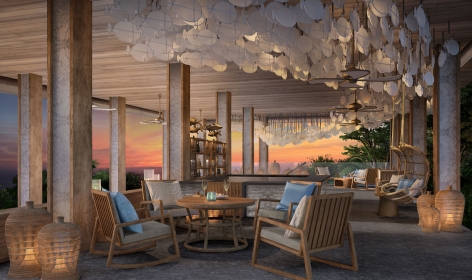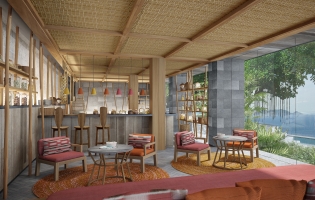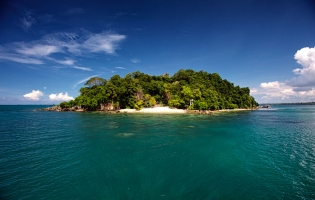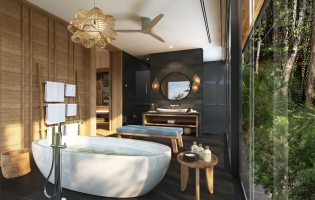 ---
19One&Only Nyungwe House, Rwanda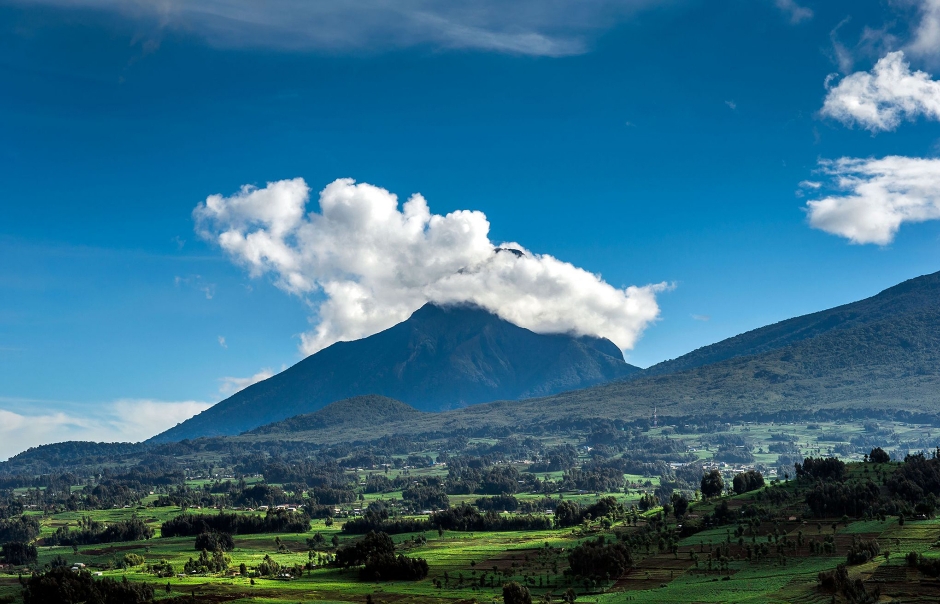 You may also like

---
A dream world unto its own
Rwanda is becoming a super hot destination this year and is one to watch. With that in mind, we will be looking forward to new openings from One&Only in this African country. First to launch will be the One&Only Nyungwe House, set on a working tea plantation on the edge of Nyungwe National Park. It'll offer twenty-two rooms and suites situated in 6 wooden villas with open fireplaces and private decks and exceptional views of the forest.
The second lodge will be the Gorilla's Nest Lodge, situated in the foothills of the Virunga Volcano Range. Featuring twenty-two guest tents as well as a restaurant and spa, it will be a luxurious home base from which to discover the roaming grounds of the mountain gorillas. The camp's restaurant will serve cuisine focused on local traditions using produce grown in the property's organic garden, while the spa will provide African-inspired treatments.
Website: One&Only Nyungwe House. Opening: late 2018. Photo © One&Only Resorts
---
20Anantara Tozeur Resort Tozeur, Tunisia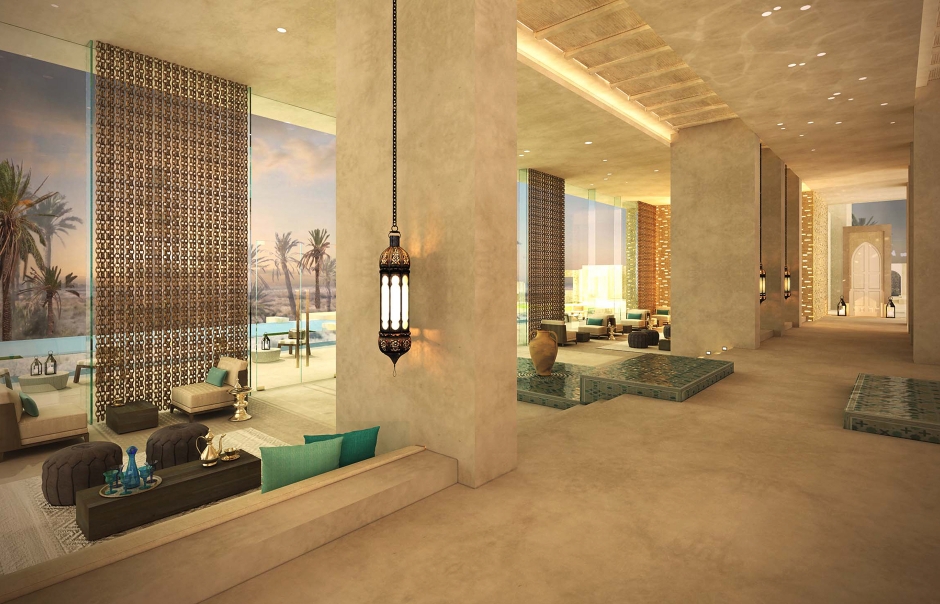 This year Tunisia is maturing as one of the hottest — no pun intended — destinations on the map of luxury travellers. One of the brands that will mark its presence in the country is Anantara, opening in the Saharan oasis city of Tozeur, known for the film set locations of the popular Indiana Jones and Star Wars franchises. The resort will feature ninety-three lavish guest rooms and pool villas, several swimming pools, six restaurants and bars, a relaxing spa, and a souk. One of the restaurants will be a tented eatery themed "Arabian Nights", and it will come with cushioned seating and a bonfire. A view of sandy dunes will complete the look — and make it a perfect place for sundowners.
Website: Anantara Tozeur Resort. Opening: mid-2018. Images © Anantara Hotels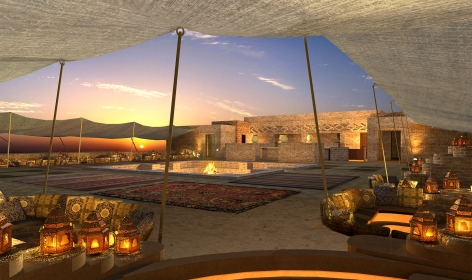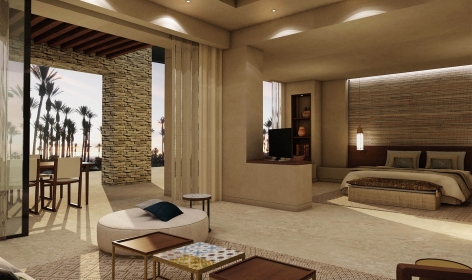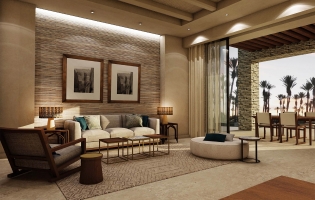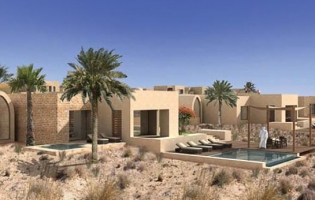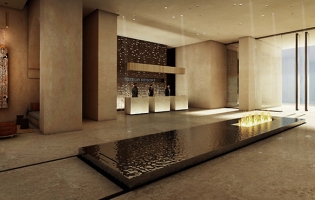 ---
21The Middle House, Shanghai, China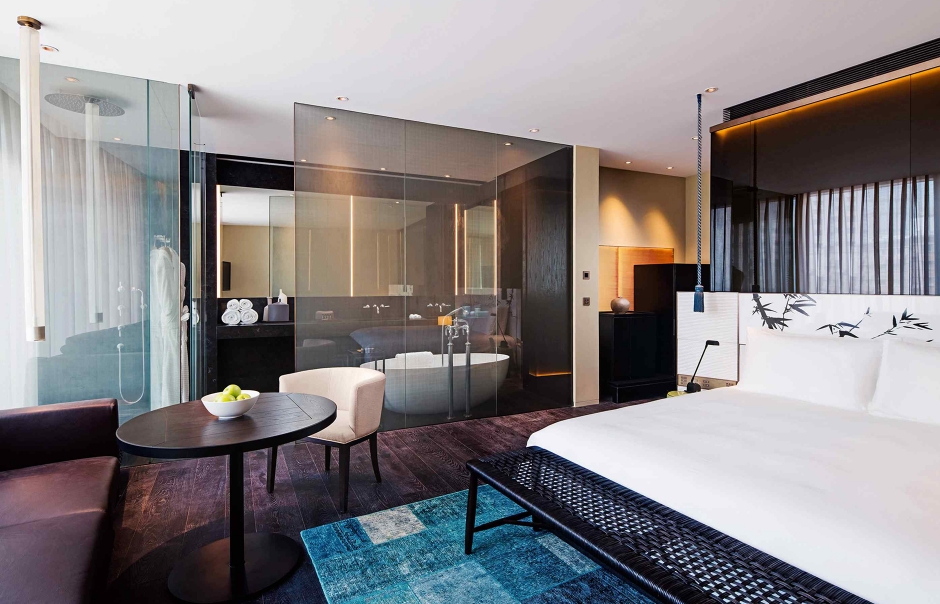 You may also like

---
Technology and style
This will be the fourth property under the Swire Hotel's House Collective brand, originally created to bring together three distinctive hotels, The Upper House Hong Kong, The Opposite House Beijing and The Temple House Chengdu. The Middle House will offer 111 rooms and 102 Residences, with interiors designed by Milan-based designer Piero Lissoni, and the architecture by Lissoni Associati and Wong and Ouyang. The Middle House promises the brand's trademark style of intimate luxury, delivered with highly personalised service. The property will offer many unique features, including an abundance of outdoor spaces and terraces that help to create a feeling of calm oasis amidst the dynamic backdrop of one of Asia's most cosmopolitan cities.
Website: The Middle House. Opening: early 2018. Photo © Swire Hotels
---
22Shipwreck Lodge, Skeleton Coast, Namibia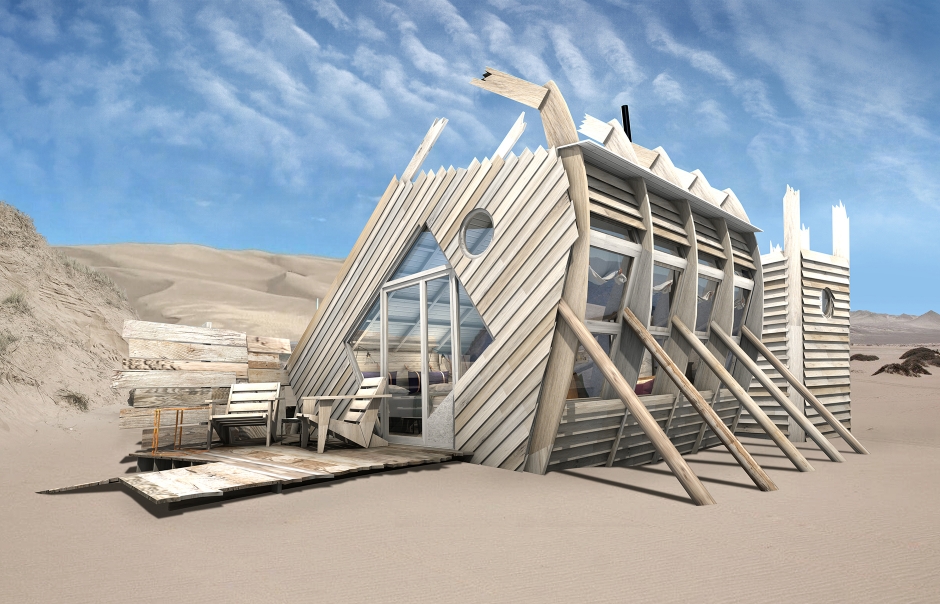 As you can sense from our list this year, Namibia is booming — and rightly so, as this country is simply amazing. One of the most eerily beautiful areas of the country is the Skeleton Coast, where the ancient Namib Desert meets Atlantic and where the remains of hundreds of beached ships are slowly consumed by the elements. This unique place is the inspiration for Shipwreck Lodge as the twelve chalets reflect the rusty, upturned shapes of old vessels, while the textures and materials of the decor reflect the weathered surroundings. At the same time, the interiors could easily trace their pedigrees to the latest chic décor catalogues.
Website: Shipwreck Lodge. Opening: June 2018. Images © Natural Selection Safari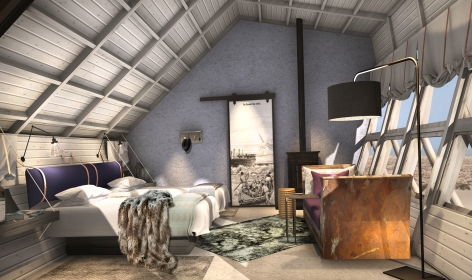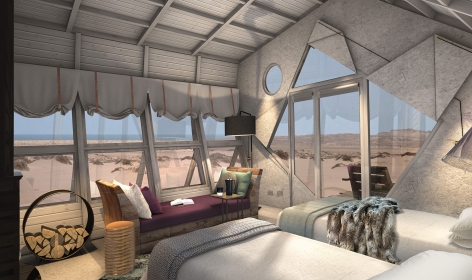 ---
23The Chedi Luštica Bay, Montenegro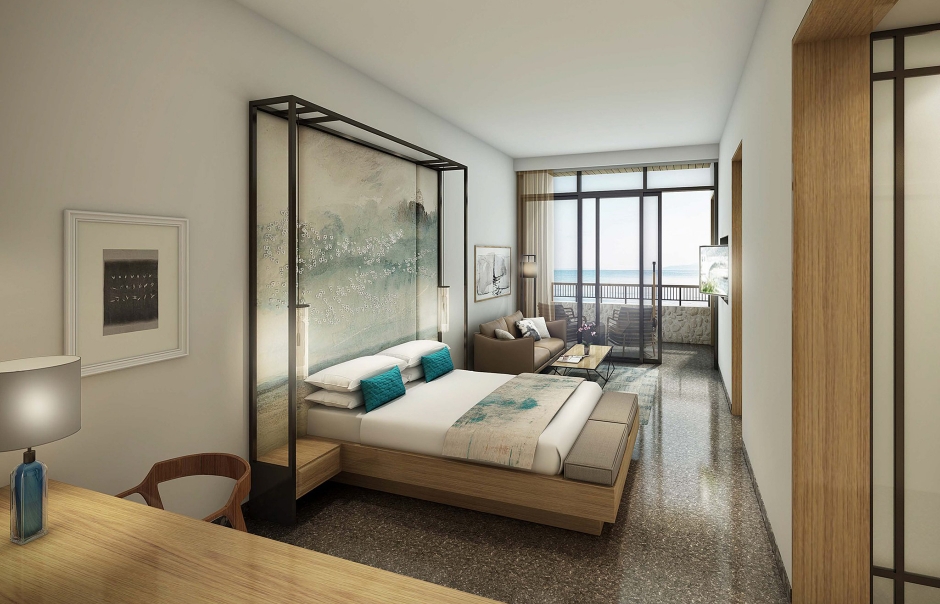 The Chedi Luštica Bay will be located on the Montenegro coast. Boasting beautiful views of the Adriatic Sea, the hotel is designed in a minimalist style in which the simple, modern decor and sensitive lighting emphasise luxury and elegance. Other than 110 guest rooms, the on-site facilities will include two restaurants and a bar, outdoor pool, spa and fitness centre with an indoor heated pool. Beyond Europe, this year the Chedi will also be launching in Ninghai (China).
Website: The Chedi Luštica Bay. Opening: 2018. Image © GHM
---
24Hotel Amapa, Puerto Vallarta, Mexico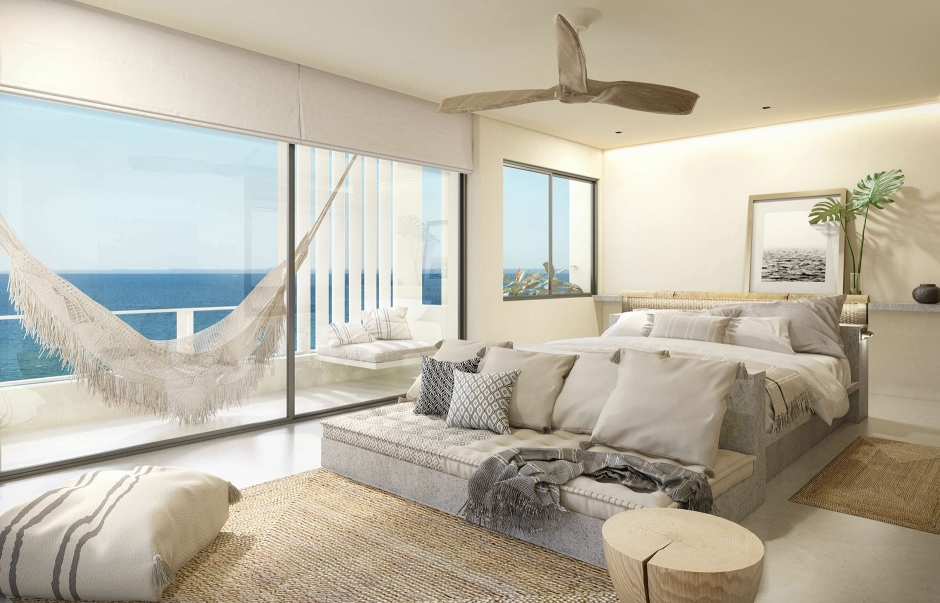 Sierra Madre Mountains and Mexico's Pacific coast in Puerto Vallarta will be the backdrop to the new adult-only Hotel Amapa. Said to be "a showcase space for Mexican design," this Design Hotels property combines traditional Mexican aesthetics with minimal, contemporary design to create a laid-back atmosphere. The hotel's rooftop pool and bar will offer panoramic ocean views, and many of the fifty-five guest rooms will have large windows and private balconies. The street-level café and restaurant will celebrate the coastal flavours of Mexico. There will be also a wellness pavilion for meditation and massages.
Website: Hotel Amapa. Opening: February 2018. Images © Hotel Amapa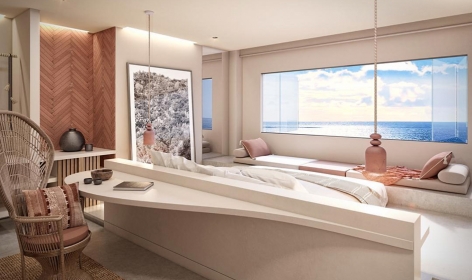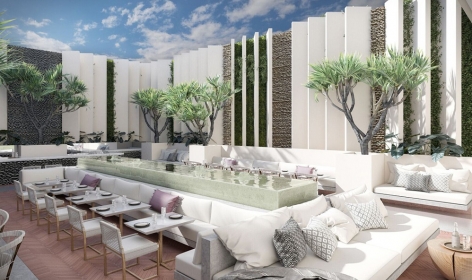 ---
25Iniala Harbour House, Valletta, Malta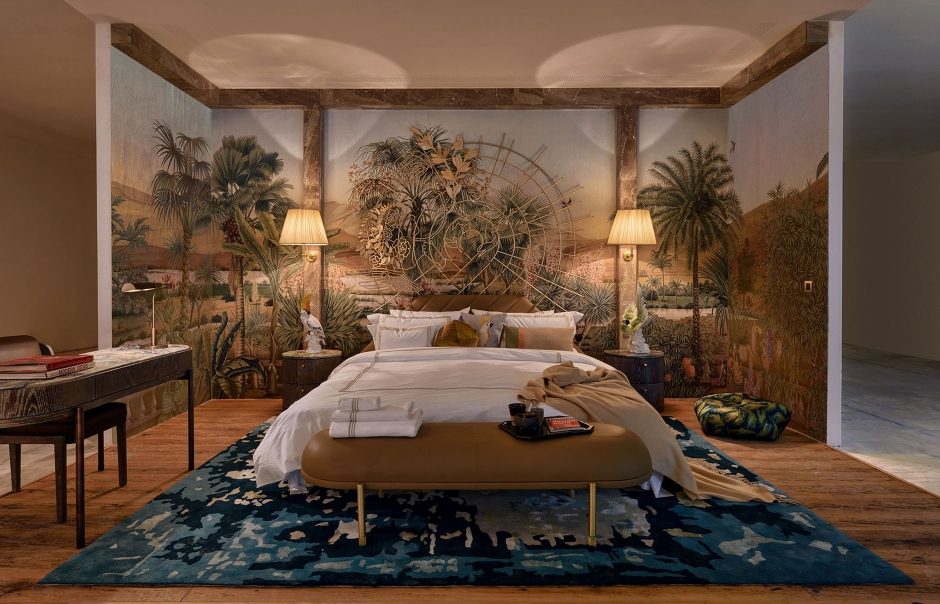 We loved our trip to Malta — it is just such a unique country — and are clearly not the only ones to have noticed the beauty of the island. The Iniala Group, lead by British entrepreneur Mark Weingard, will be opening a boutique hotel in Valletta. The concept behind this stylish place is drawn upon a design-centric hospitality experience, and the world-famous designers Autoban from Turkey and A-Cero from Spain were commissioned in helping to realise this vision. The 24 rooms and suites of the hotel will be spread across four grand palazzos in the waterfront St. Barbara Bastion. A rooftop restaurant and a spa in the vaults will entice the future guests to chill after a day's worth exploration of the beautiful capital of Malta.
Website: Not yet available. Opening: January 2018. Image © Autoban
---
26Six Senses Shaharut, Israel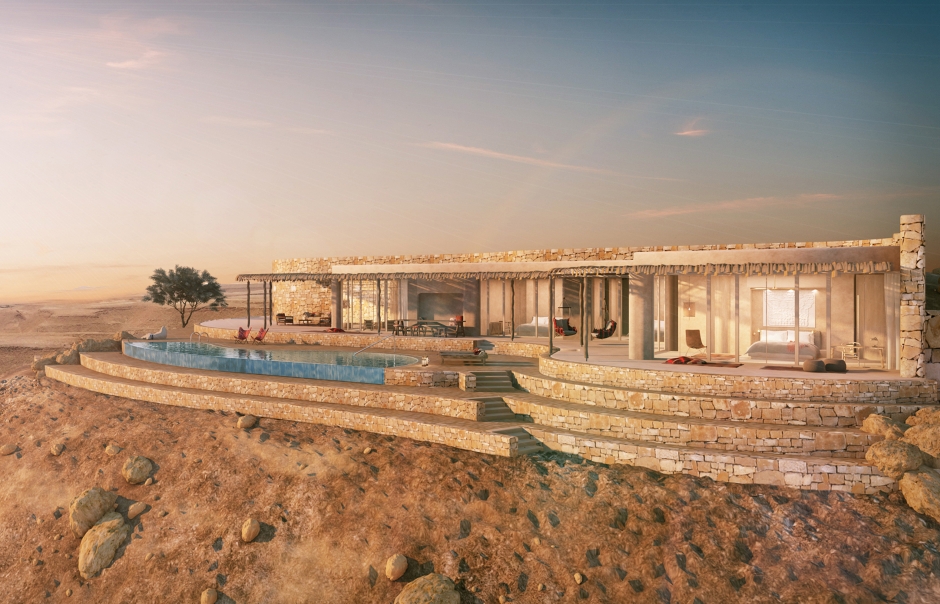 We can't wait to visit the Six Senses Shaharut. Located in a remote place south of the Negev Desert, its design will be inspired by the desert landscape, and the hotel integrated into the site topography. The resort will be composed of 58 suites and villas, plus one Retreat Villa. Six Senses Spa will have an outlet here with single and double treatment rooms as well as steam, sauna and hammams.
Website: Six Senses Shaharut. Opening: November 2018. Images © Six Senses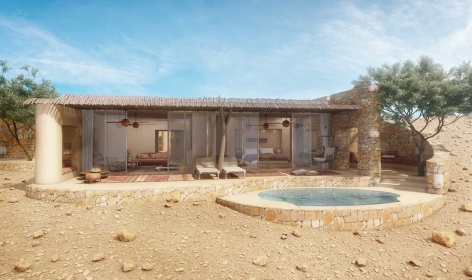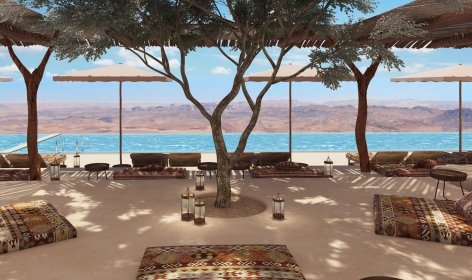 ---
27Raffles Singapore, Singapore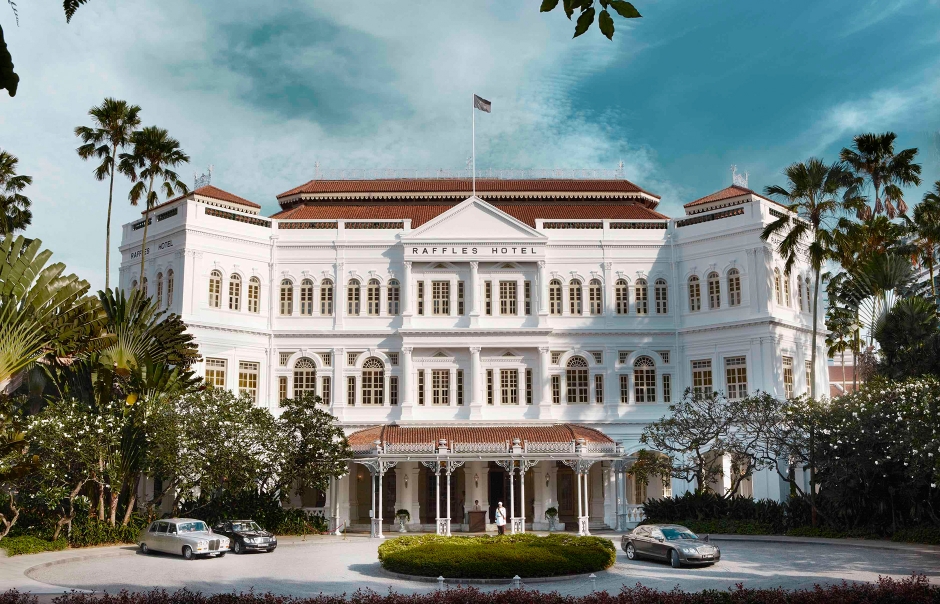 Raffles' flagship property in Singapore is to reopen in late 2018, following sixteen months of careful, sensitive restoration. Refurbished and updated to the expectations of 21st Century city dwellers, this legend of a hotel will relaunch with refreshed restaurants, added a new category of suites, and updated technology. This historic Singaporean hotel will, of course, aim to retain its unique ambience and the high level of service.
Website: Raffles Singapore. Opening: late 2018. Image © Raffles Hotels & Resorts
---
28&Beyond Tengile River Lodge – Sabi Sand, South Africa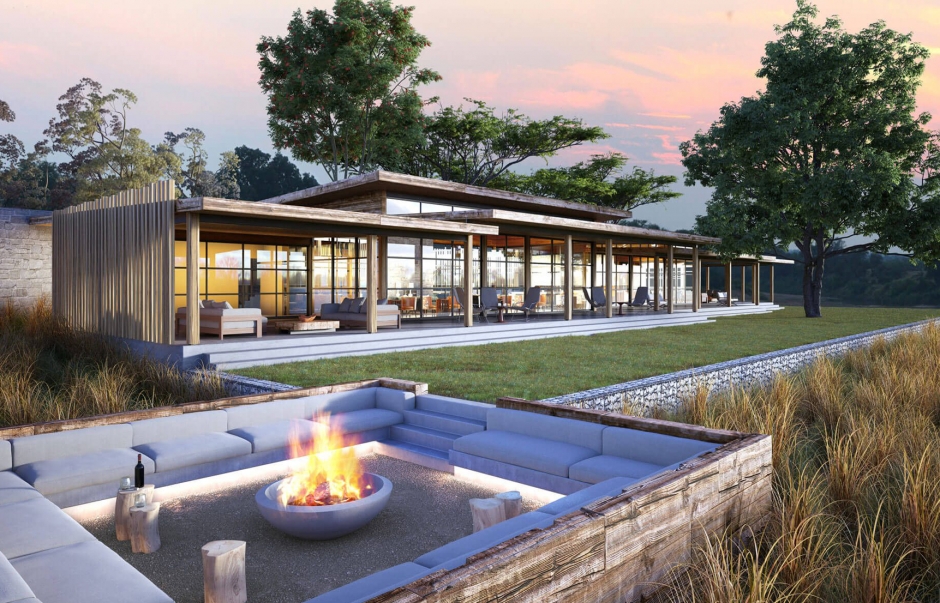 Situated in the wild Sabi Sand Game Reserve, the Tengile River Lodge is the newest addition to the portfolio of &Beyond, the safari company well-known for its string of luxury lodges and camps across Africa. Tengile translates as "tranquil", and the lodge designers (Anatomy Design) took it as a guiding principle when creating elegant interiors and warm, intimate spaces infused with contemporary chic. Nine guest suites will offer sunken lounges, chic bedrooms and bathrooms that open to the forest. Raised above the ground, they will have magnificent river views.
Website: &Beyond Tengile River Lodge. Opening: Dec 2018. Images © &Beyond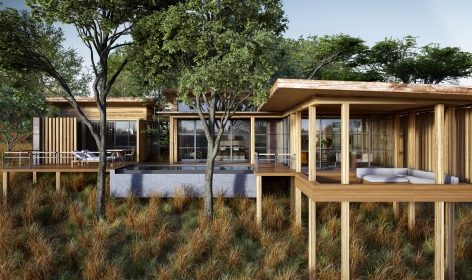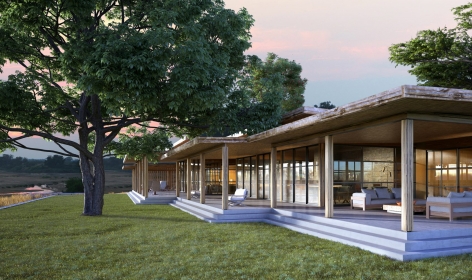 ---
29The Datai Langkawi, Malaysia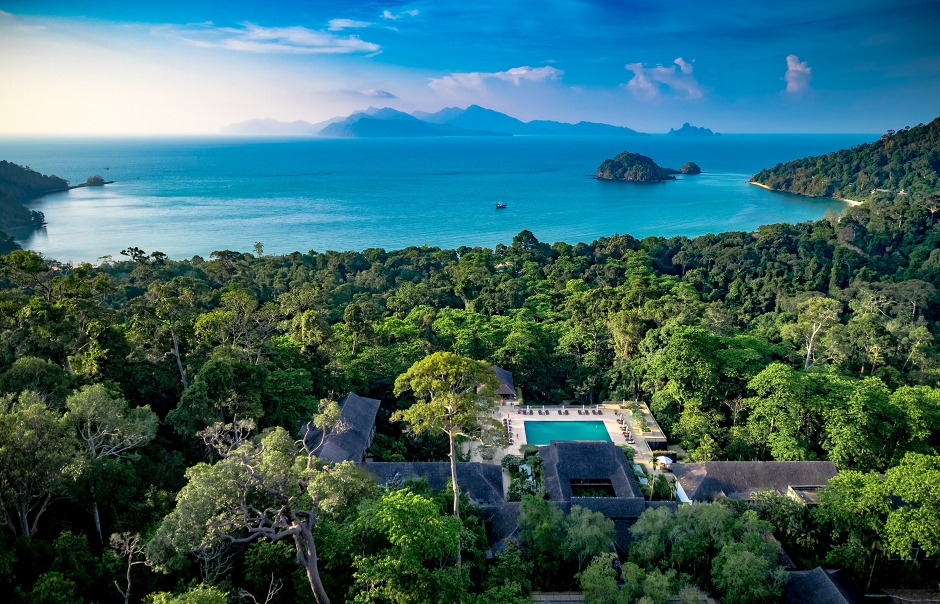 The ongoing refurbishment project at the Datai Langkawi has us drooling with anticipation, especially as the makeover is directed by the original creators of this luxury resort. The visionary Australian architect Kerry Hill and the interior designer Didier Lefort of DL2A are overseeing the extensive renovation the property, which will include refurbishment of the resort's guest rooms and villas, an extension of the spa, and a new fitness centre by the beach. The project kicked off in September 2017 and is expected to take up to 10 months.
Website: The Datai Langkawi. Opening: July 2018. Image © The Datai
---
30Zuri Zanzibar Hotel & Resort, Tanzania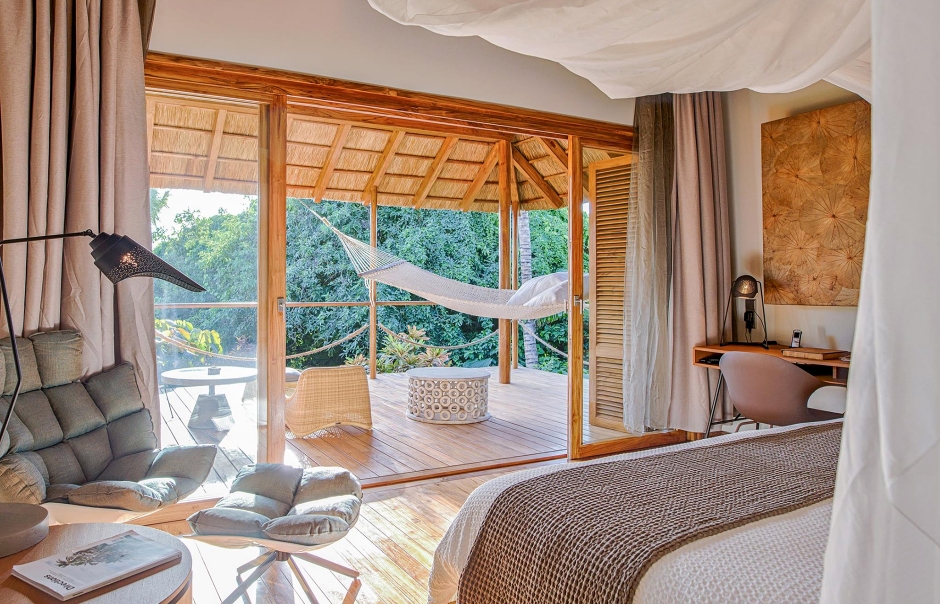 Zanzibar has a lot of room for beautiful hotels and Zuri makes us want to visit the island again. Set on the north coast, this new Design Hotels member will offer a luxury of simplicity in a "beach hammock" type of experience. Fifty-four villas are designed in a style that marries chic modernism with a thatched-roof accommodation. The large private beach is set to be the main attraction, but there will be also a couple of bars, a grill restaurant, and a swimming pool.
Website: Zuri Zanzibar Hotel & Resort. Opening: July 2018. Images © Zuri Zanzibar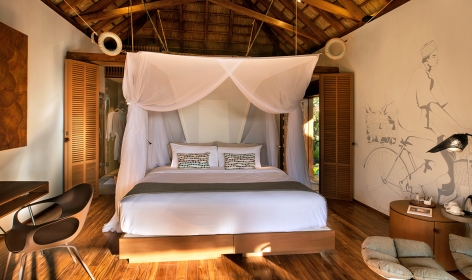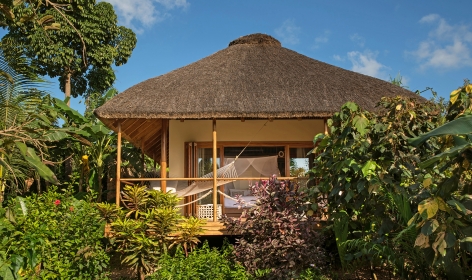 ---
31Four Seasons Los Cabos at Costa Palmas, Mexico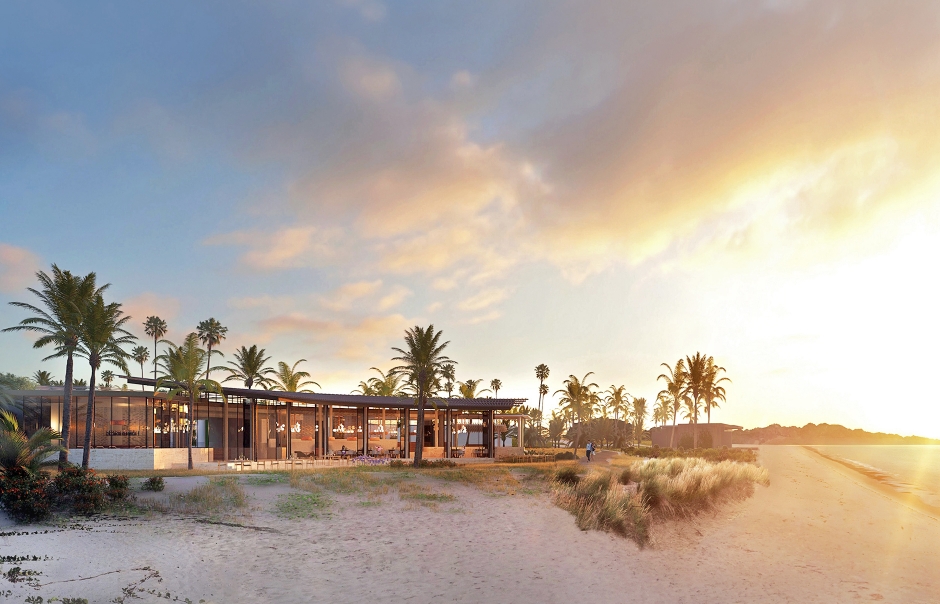 You may also like

---
Quintessentially Thai
The third property in Four Seasons Resorts' Mexico collection will launch later this year as a luxury resort in the exclusive Costa Palmas community, which also boasts a private marina and yacht club — all set along a 3.2 kilometre stretch of a white-sand-beach lapped by the warm waves of the Sea of Cortez. Designed by Las Vegas-based TAL Studio, this 145-room Four Seasons retreat will feature a range of five-star amenities. They will include a full-service spa and multiple swimming pools, a members-only beach, and an 18-hole golf course, as well as access to an 18-acre organic farm.
Website: Four Seasons Los Cabos at Costa Palmas. Opening: Winter 2018.
Image © Four Seasons Hotels Limited
---
32Hotel Lutetia, Paris, France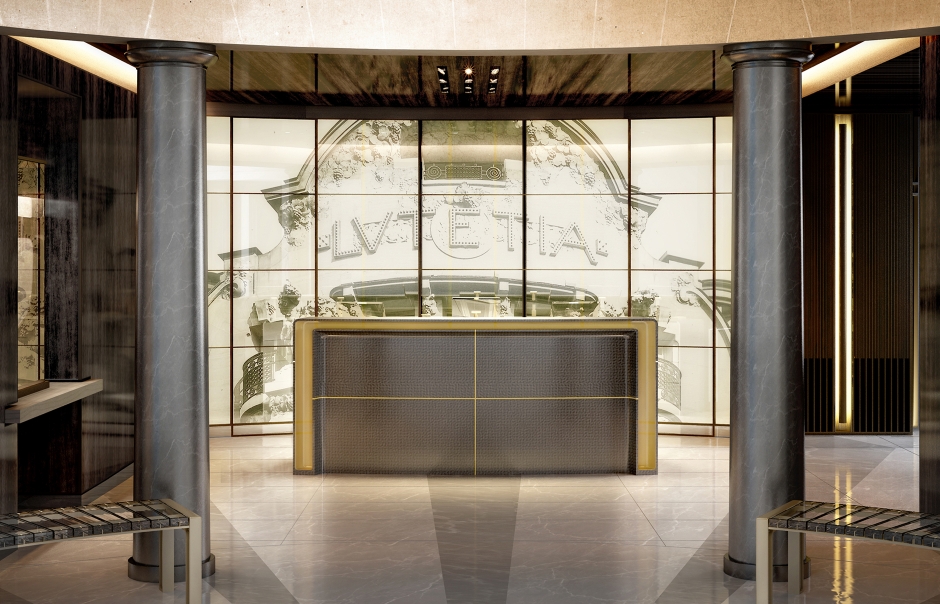 Following a restoration commissioned to the architect Jean-Michel Wilmotte, in 2018 Hotel Lutetia will start a new chapter of its history. The work done on this landmark building will return it to the former Art Nouveau glory, with 184 rooms and suites (plus two penthouses) refreshed to suit contemporary sensitivities. New additions to the hotel will include a holistic spa centre. Cool fact: past guests of Hotel Lutetia include Ernest Hemingway, James Joyce, Pablo Picasso, Henri Matisse, and Josephine Baker.
Website: Hotel Lutetia, Paris. Opening: Spring 2018. Images © Lutetia Paris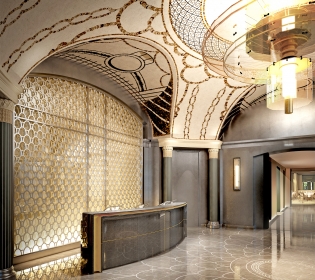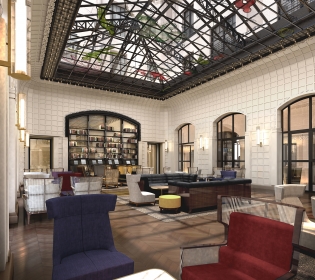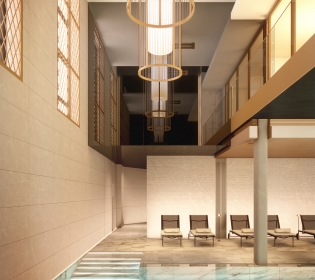 ---
33Capella Ubud, Bali, Indonesia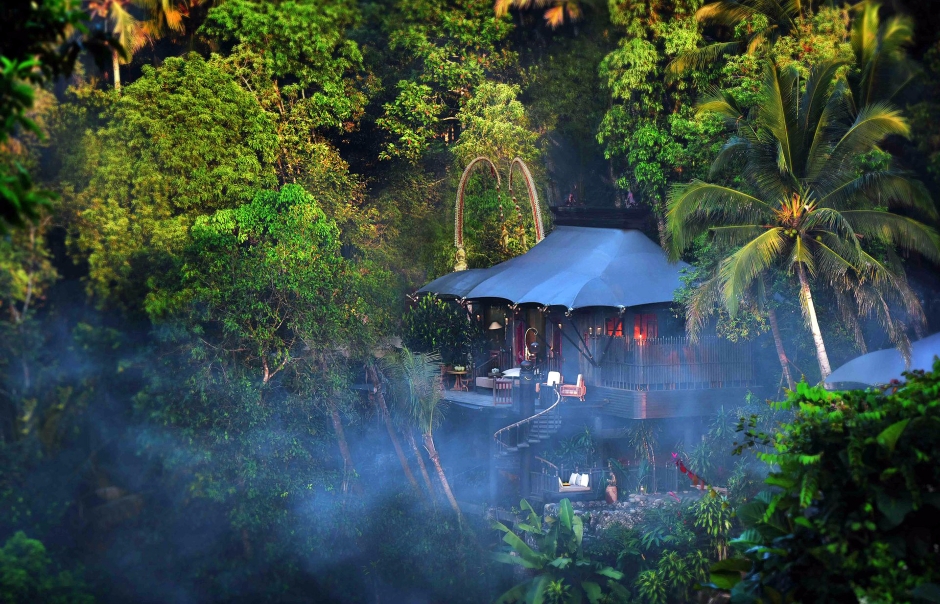 Safari-style hotels are clearly in vogue, but Bali has not yet seen a property like this yet. Capella Ubud promises the experience of glamping in the heart of the island, with 22 tents designed by the world-famous architect Bill Bensley. Inspired by the spirit of exploration and discovery in the nineteenth century, the luxurious accommodation will nevertheless come with all mod cons, including private plunge pools.
Website: Capella Ubud. Opening: 2018. Image © Capella Hotel Group
---
34EDITION Hotels in various locations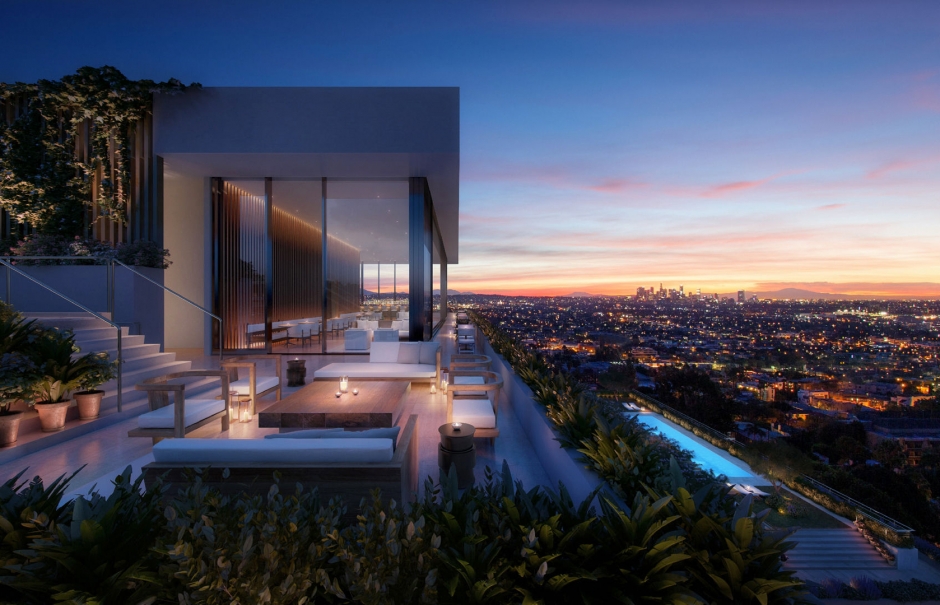 This is a huge year for The Edition. The company is on the spending spree with huge ambitions to expand worldwide. This year the hotel group will launch no less than seven hotels in different locations, from China (in Shanghai) to Turkey (in Bodrum) and from Thailand (Bangkok) to New York (Times Square). One to watch is the hotel in Abu Dhabi, the destination which gets an extra spotlight this year thanks to the opening of the Louvre branch. Another is their opening in Hollywood (West Hollywood, Photo above), but the opening we look forward to the most is the delayed Barcelona EDITION, Spain. With a desirable location in the Ciutat Vella district, this new hot spot on the Barcelona map will be a worthy addition to the vibrant hotel scene in the city.
Website: EDITION Hotels. Opening: 2018. Images © EDITION Hotels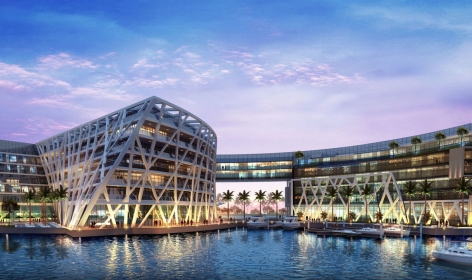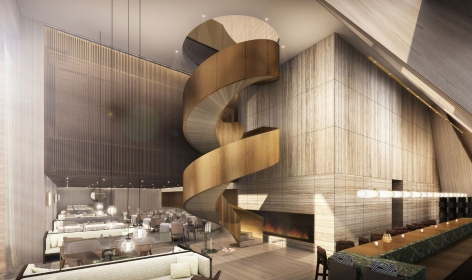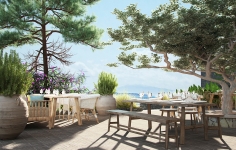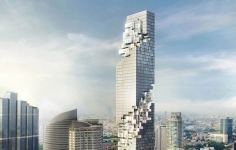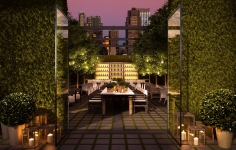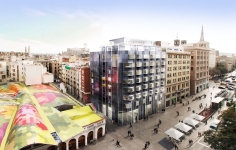 ---
35Six Senses Kaplankaya, Turkey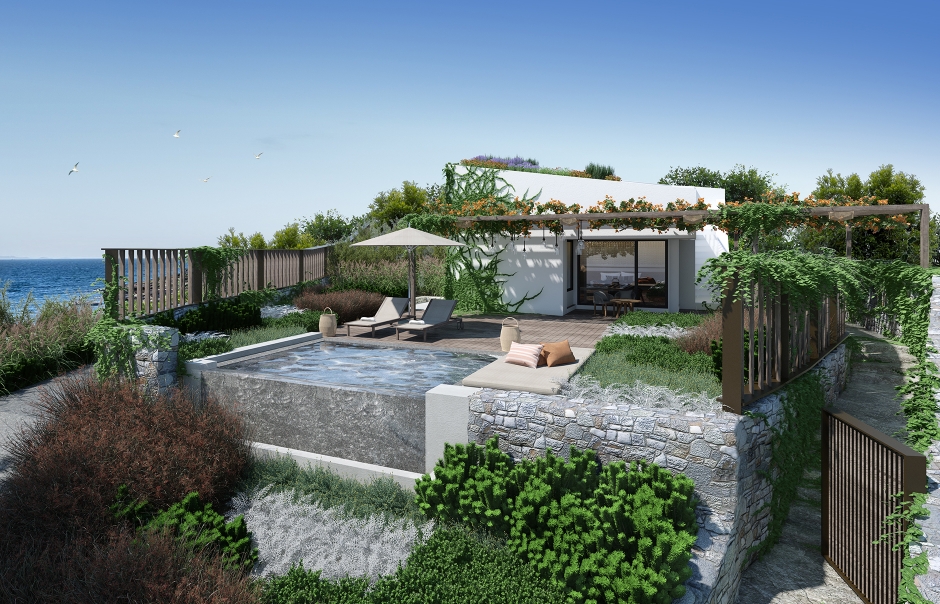 You may also like

---
Aman hospitality at its best
We are not saying we have a thing for Six Senses, but we have a thing for Six Senses. Well, what can you do. These resorts offer the blend of luxury, sustainability, design and mood that resonates with us. 2018 marks the group's expansion into the Mediterranean, with the opening of the Six Senses Kaplankaya, on the Turkish Riviera. Designed to reflect the landscape of rugged rocks, golden beaches and undulating hills covered by wild cypresses and olive trees, the resort will feature 141 guestrooms and suites, including 66 Ridge Villas, as well as 154 private adjacent residences. With the addition of the massive Spa complex, this place is shaping up to be another great destination.
Website: Six Senses Kaplankaya. Opening: May 2018. Image © Six Senses 
---
36The Retreat at Blue Lagoon, Iceland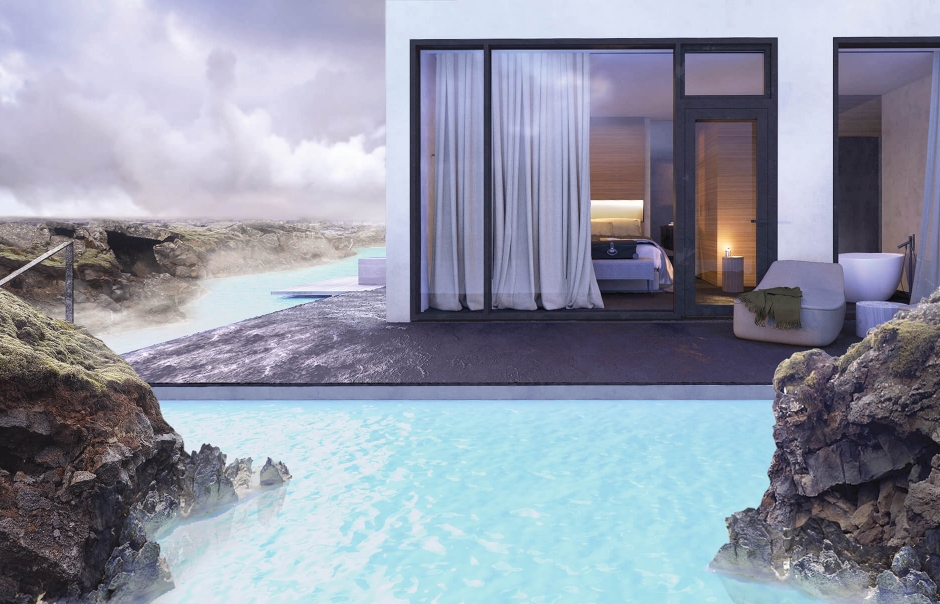 The Blue Lagoon is one of Iceland's top tourist attractions. Surrounding it is a dramatic landscape shaped by volcanic activity. Steaming pools, rugged rock and hardened lava flows are the backdrop to the unique blue colour of the water. A new addition to this naturally-formed site is a human-made wonder. Located directly on site, the new luxury hotel will give its guests exclusive access to the geothermal spring and a private swimming area set apart from the main body of the lagoon. This 62-room retreat will have a subterranean spa with the Hidden Cove which will be a private guest experience that includes a butler, on-call chef, and private spa treatments.
Website: The Retreat at Blue Lagoon. Opening: April 2018.
Images © The Retreat at Blue Lagoon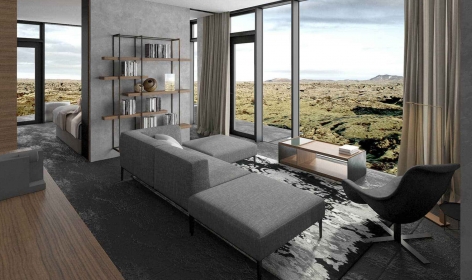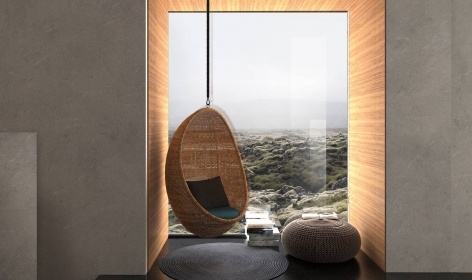 ---
37The NoMad, Los Angeles, US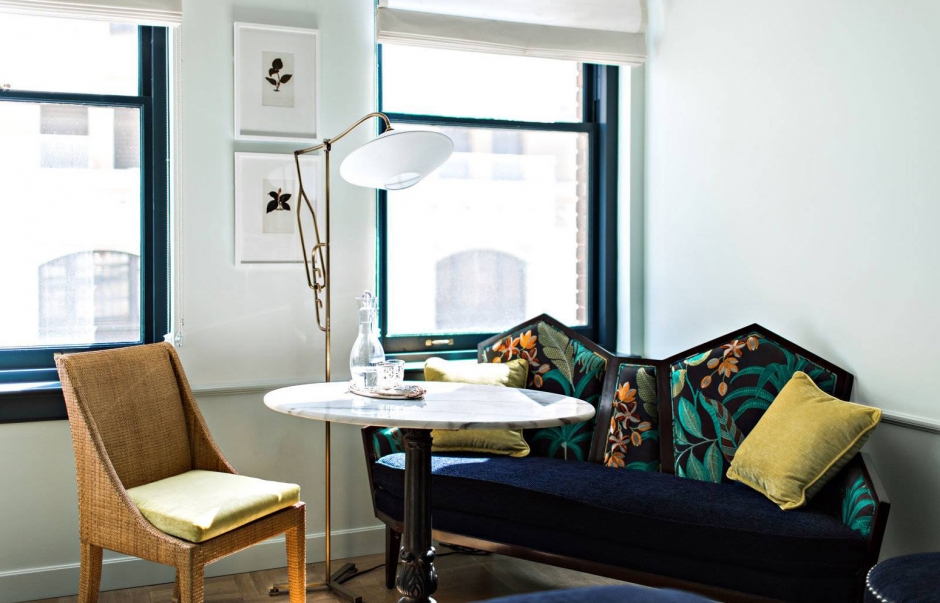 The NoMad hotel and restaurant in New York City are well established and loved by the locals there and now its unique take on the city chic will no doubt be welcomed by the discerning crowds in LA. The new hotel takes over the 20th century Giannini Building, originally designed in a Neoclassical fashion as the headquarters for The Bank of Italy. Carefully refurbished and updated, the place will now host 241 rooms (including 31 suites) with interiors drawing inspiration from the lobby's restored gold-and-blue Italianate ceilings. The hotel's rooftop cocktail bar, with swimming pool and alfresco dining space, should become a new cool hangout in the city's booming downtown.
Website: NoMad Los Angeles. Opening: January 2018. Image © NoMad Hotel
---
38Canaves Oia Epitome, Santorini, Greece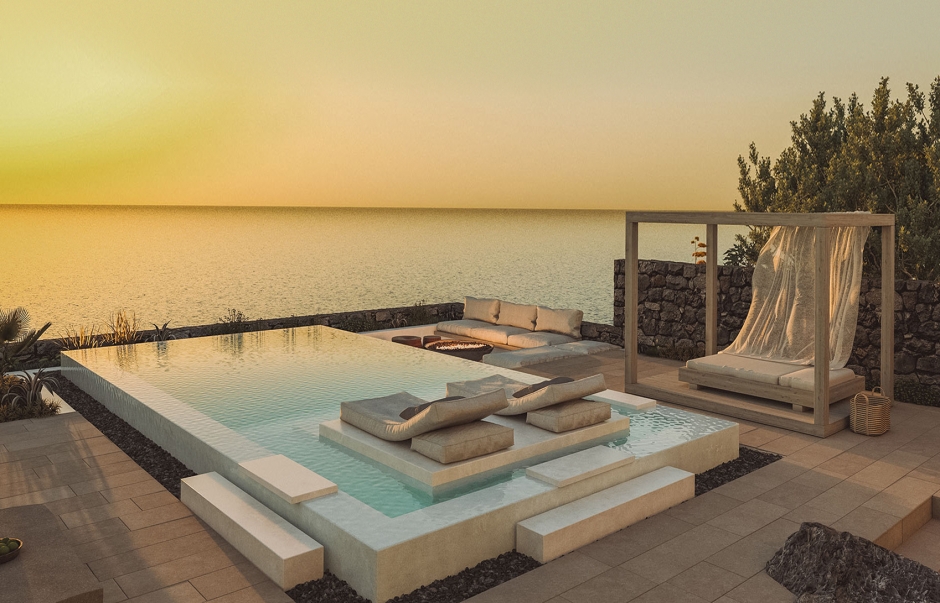 Coming to one of our all-time favourite islands will be Canaves Oia Epitome, a new property in the collection of five boutique luxury hotels from Canaves, all of them are located in various spots in Oia. The Epitome overlooks a small fishing town of Ammoudi and will have access to a beach, which is something of a rarity in Santorini. The new place will boast an infinity pool, a restaurant and sundowner bar, while its guest suites, equipped with plunge pools are designed to maximise the sunset views.
Website: Canaves Oia Epitome. Opening: May 2018. Images © Canaves Oia Hotel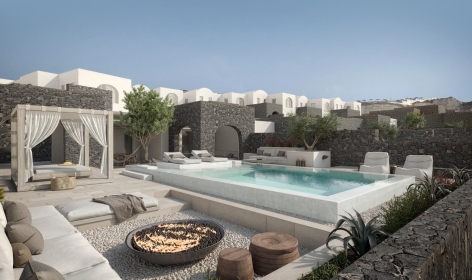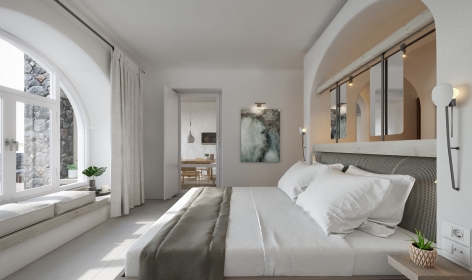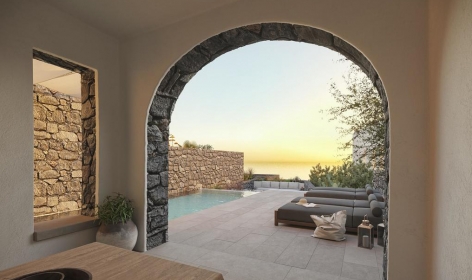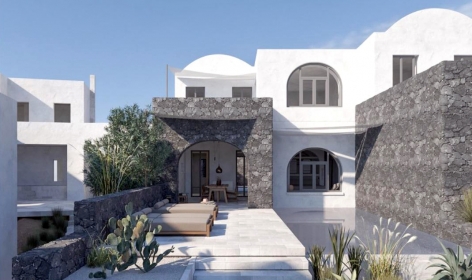 ---
39Serra Cafema Camp, Kunene, Namibia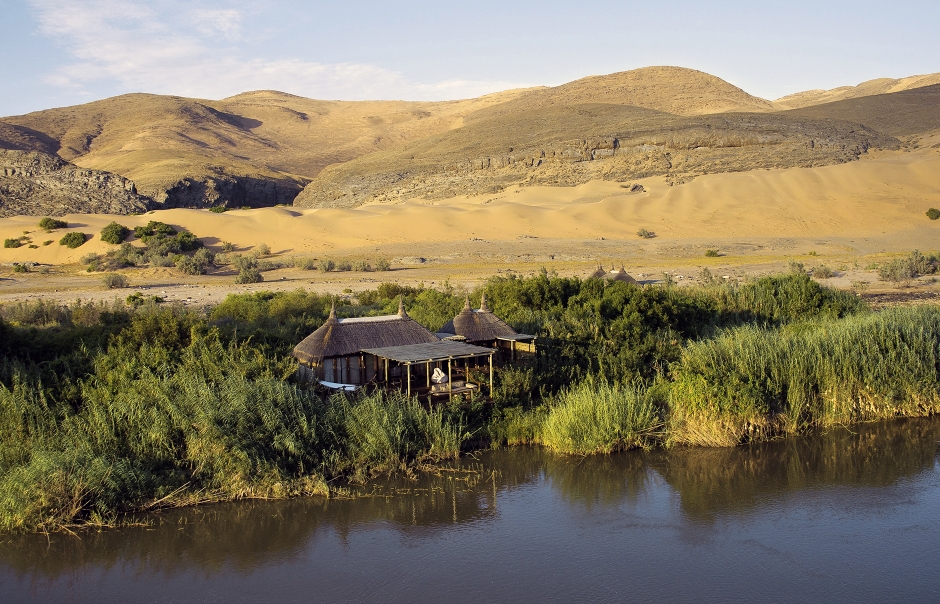 You may also like

---
Deadvlei–inspired
"Getting to Serra Cafema is a tough journey. Hundreds of square kilometres of mountains and desert surround the camp and no permanent roads cross this part of the country. The only way of travelling here is an arduous flight on a bumpy light plane. It may be one of the remotest luxury camps in all of Africa—but reaching it is worth every effort."
This is what we wrote about our stay at the Serra Cafema, so to learn that Wilderness Safaris is rebuilding and upgrading the camp means one thing: we have to put it back on our to-visit list. Oh well. It's not like we are complaining. The landscape and location on its own make it worth a visit, but, of course, Serra Cafema is one of the most beautiful camps we visited. And now the place is poised to get even better. Just take our money already.
Website: Serra Cafema Camp. Opening: June 2018. Image © Wilderness Safaris
---
40The Hoxton Williamsburg, New York, US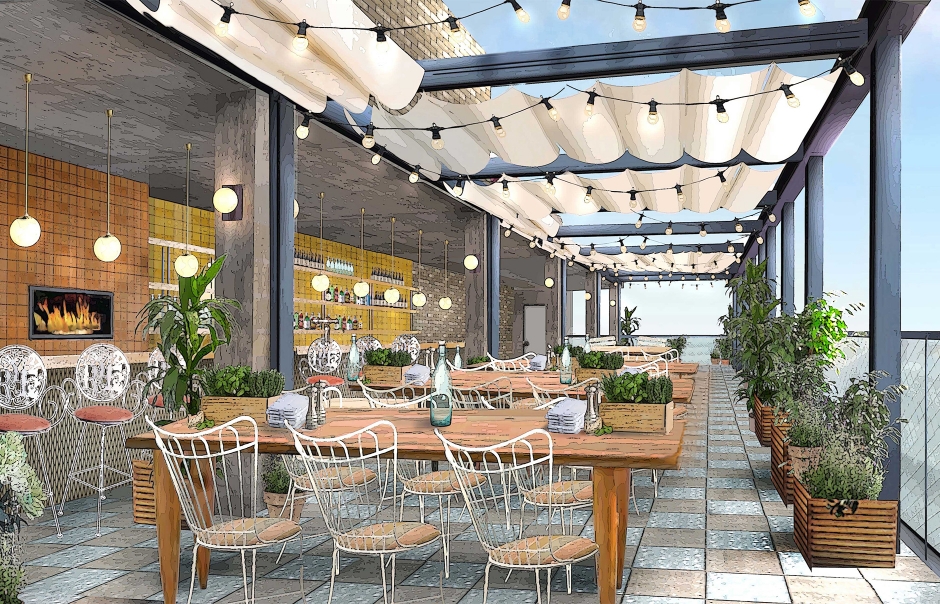 If the very cool Hoxton Paris opening last year was an indication of anything, it was that The Hoxton was only just warming up. 2018 will see no fewer than three new hotels from this fashionable boutique brand, except this time all will pop up in the USA, with the openings in Williamsburg (NY), in the Old Town Chinatown of Portland (OR), and Los Angeles (CA).
The Hoxton Williamsburg will be the first to launch. Located on the site of the former Rosenwach Water Tank Company and positioning itself as "part of its neighbourhood", the 175-room hotel is planning to host monthly events and be open to the public with three restaurants, terrace bar and roof deck.
Website: The Hoxton Williamsburg. Opening: 2017. Images © The Hoxton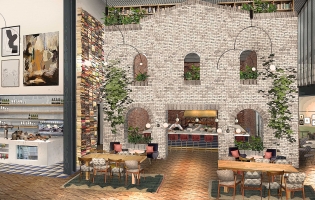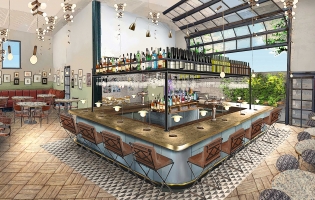 ---
41Alila Koggala, Sri Lanka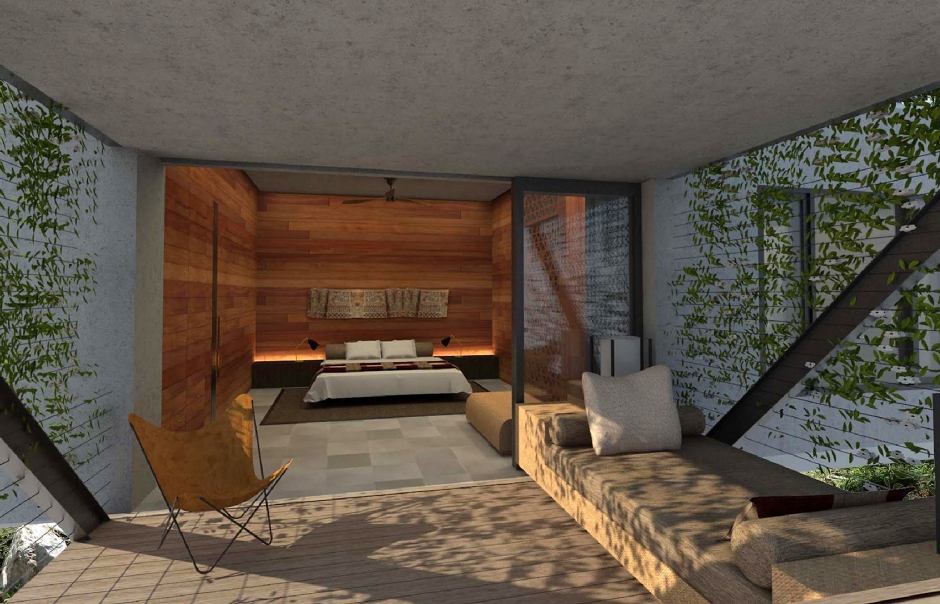 Alila is on a roll with new hotels and fresh starts, so this is not the only entry from the brand on our list. Sri Lanka is having its moment too, and the arrival of a new Alila property here is not surprising. A rainforest with wildlife habitats surrounds the Koggala resort, which will be located by the lake of the same name. The area is famed for tranquillity and biodiversity, and it is only a short drive from the seashore. The forty suites and villas of Alila Koggala will ensure luxurious living thanks to its spacious layouts and meticulous style. The place will have plenty on offer to satisfy all senses, with two restaurants, a beach grill and bar, signature treatments at the spa, a beachfront swimming pool, Kids' Club, yoga garden, library, and more.
Website: Alila Koggala. Opening: June 2018. Image © Alila Hotels & Resorts 
---
42&Beyond Bateleur Camp, Masai Mara, Kenya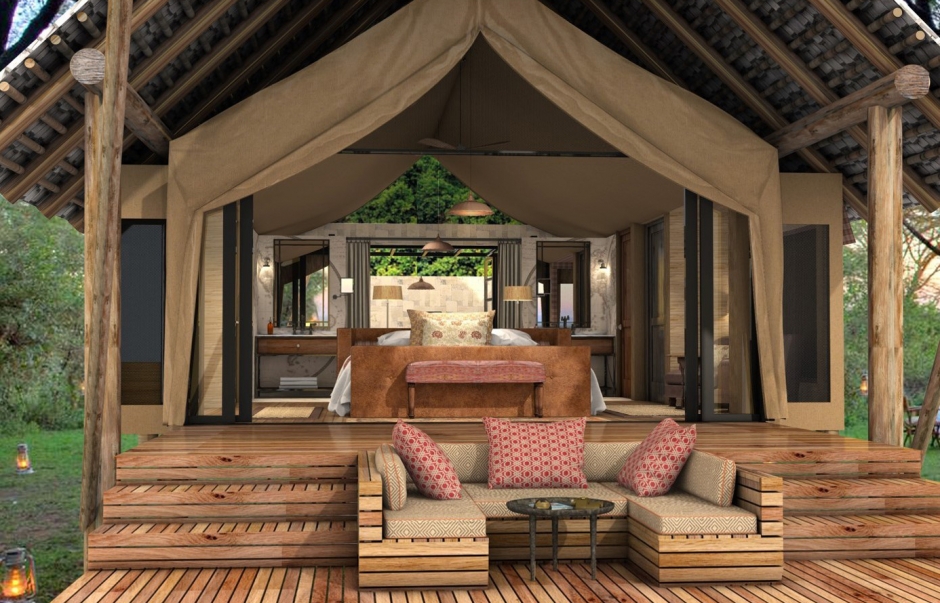 Situated just below the exact spot where the famous final scene of the movie Out of Africa was filmed, in 2018 the Bateleur Camp promises a glamorous experience. Strictly speaking, this is not a new opening but a reboot of the &Beyond's classic Masai Mara camp, following a complete rebuild and makeover. The safari tents will be expanded to 97m2. They will now have private verandas with comfortable new built-in daybeds and ensuite bathrooms with spacious bathtubs and al fresco showers. A stylistic update is in the works too, with interiors done in a lighter theme. The camp will be enhanced by the addition of a gin bar, two new swimming pools — with beautiful views of the Masai Mara — as well as a massage sala and a well-equipped fitness centre.
Website: &Beyond Bateleur Camp. Opening: March 2018. Images © &Beyond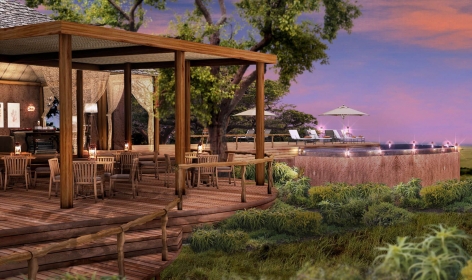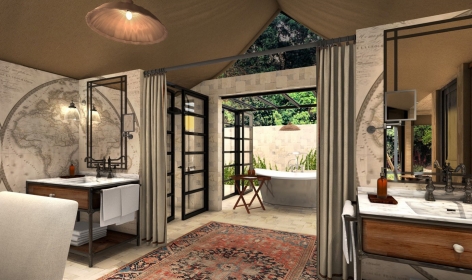 ---
43Rosewood Hong Kong, China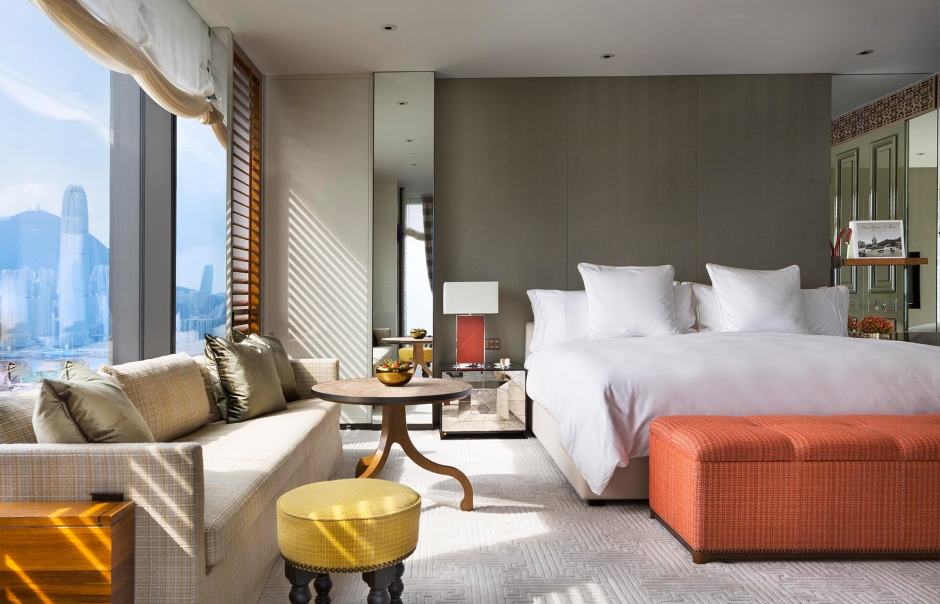 You may also like

---
In the heart of Beijing
Located in Tsim Sha Tsui, on a prized Victoria Harbor waterfront, this multi-use tower is poised to become a new landmark on the city's famous skyline. Twenty-seven floors of the building will be occupied by the Rosewood Hong Kong, a new luxury hotel with 398 guest rooms. The property will also offer eight dining options, a swimming pool, a fitness centre, and Rosewood's wellness spa.
Also in Asia, this year we should also expect a new opening in Cambodia, with the delayed Rosewood Phnom Penh, as well as the Rosewood Guangzhou in China, expected to launch in fall 2018.
Website: Rosewood Hong Kong. Opening: 2018. Image © Rosewood Hotels
---
44Arctic Bath, Sweden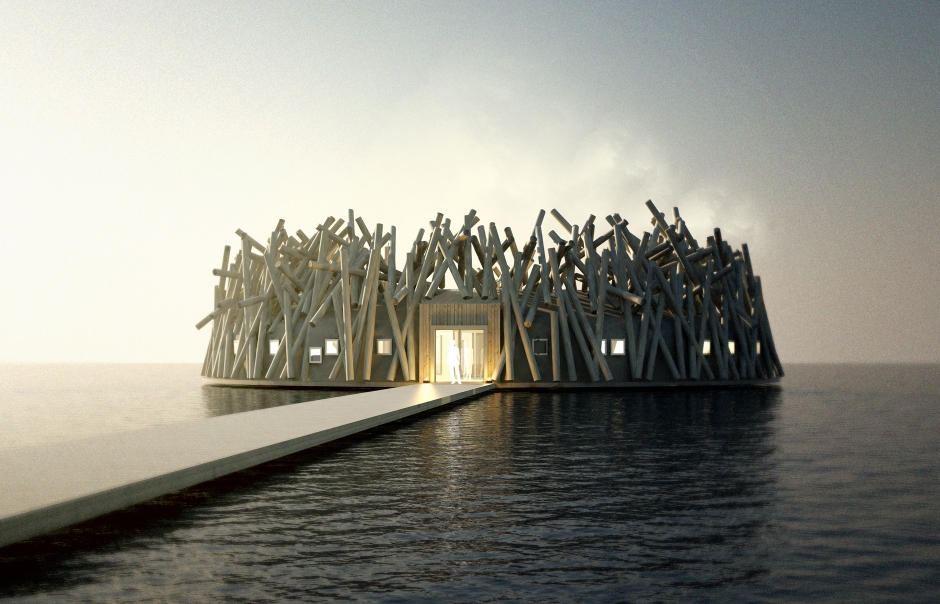 This is the kind of place that you can't help but be wowed by. Composed of six minimalist wooden cabins with skylights and large windows, Arctic Bath is a floating hotel and spa. Set on the Lule River, this is essentially a watercraft which floats on the surface in summer and gets gripped in place by the freeze of the winter months. The concept comes from designers Bertil Harström and Johan Kaupp. It looks to us as much as an experience as it is a hotel.
Website: Arctic Bath. Opening: 2018. Images © Arctic Bath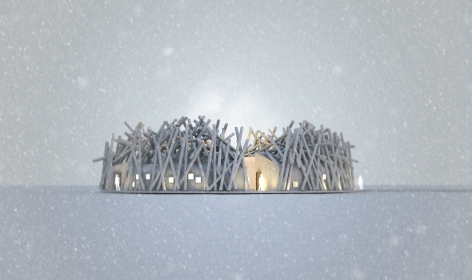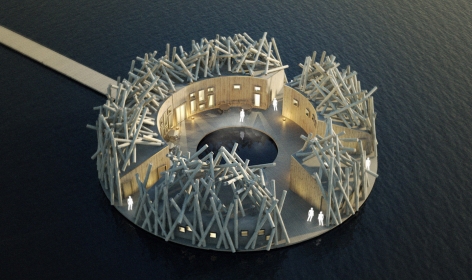 ---
45Casa Cook Chania, Crete, Greece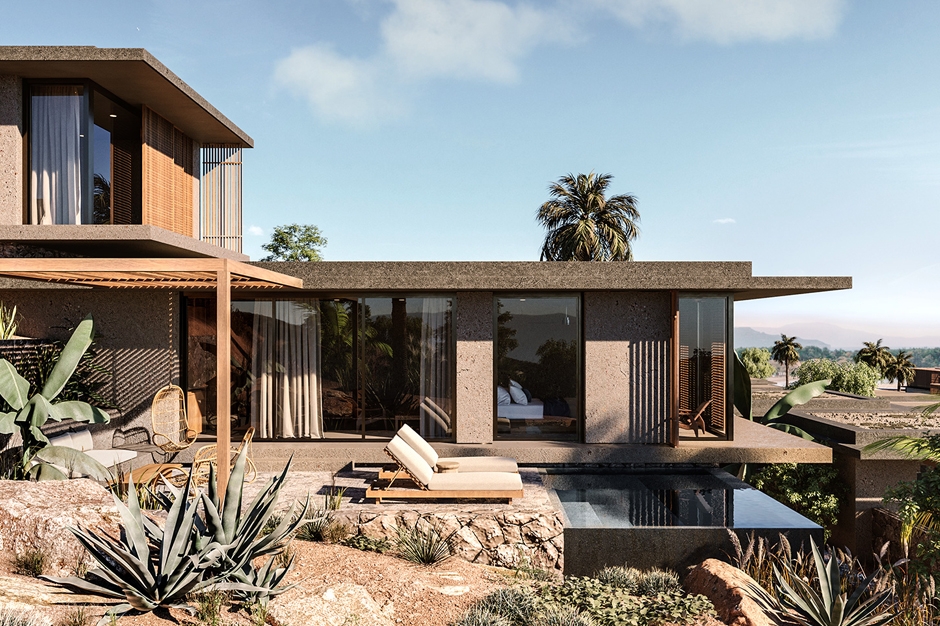 Following the successful launches of two lovely adult-oriented hotels on Rhodes and Kos, the luxury boutique properties under the Casa Cook brand is branching out to Crete. The new resort in Chania will stick to the bohemian-chic feel, and it will be focused on families. The standard rooms will each sleep two adults and a child, and for larger families, larger suites will be also available, many with shared or private pools. Apart from the sixty-five rooms and suites, there will be also a spa, while activities will include yoga classes for parents and learning experiences for the little ones.
Website: Casa Cook Chania. Opening: summer 2018. Image © Casa Cook
---
46Kettner's Townhouse, London, UK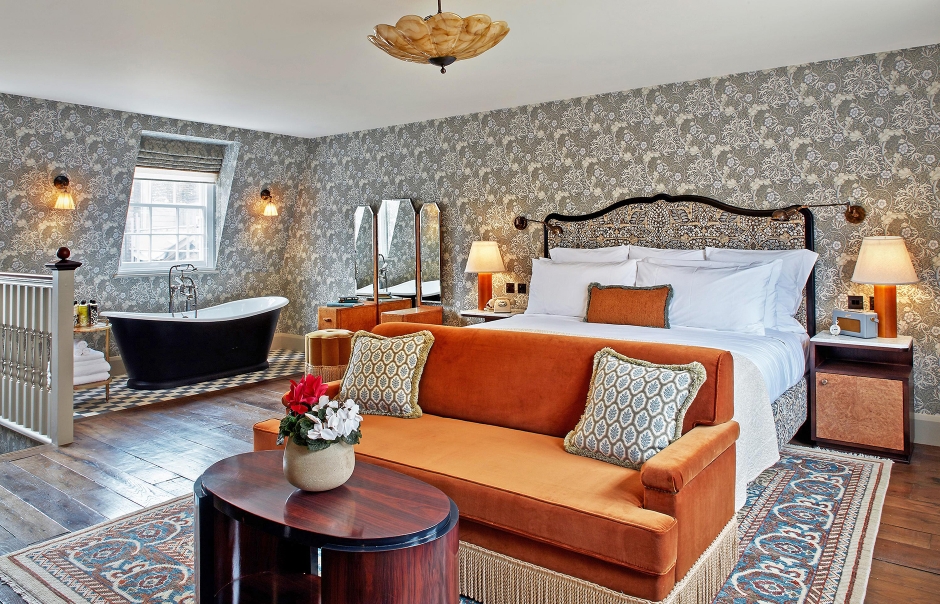 The expansion ambitions of the private members' club Soho House have been so extensive that the group had to seek to refinance, but after securing £275m last year, the company is now free to realise its plans. Thus The Soho House has two fresh additions to the London's vibrant hotel space. First to open is Kettner's Townhouse with 33 bedrooms, next to the group's original Soho House on Greek Street. Kettner's Townhouse was originally established in 1867 as London's first French restaurant, and remained open for business all the way through two world wars and beyond. Still primarily a restaurant, it will also accept guests in 33 guest bedrooms, on the upper floors. The room design is inspired by the 1920s, bringing to mind a French boudoir style.
Website: Kettner's Townhouse. Opening: January 2018. Images © Soho House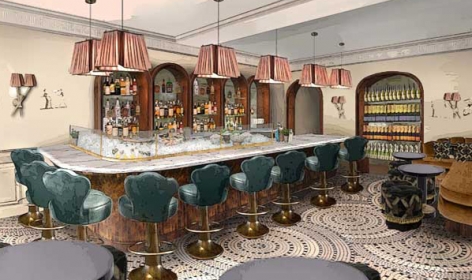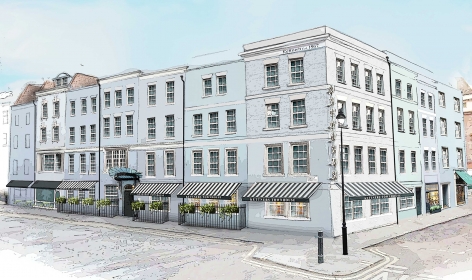 ---
47The Jaffa, A Luxury Collection Hotel, Tel Aviv, Israel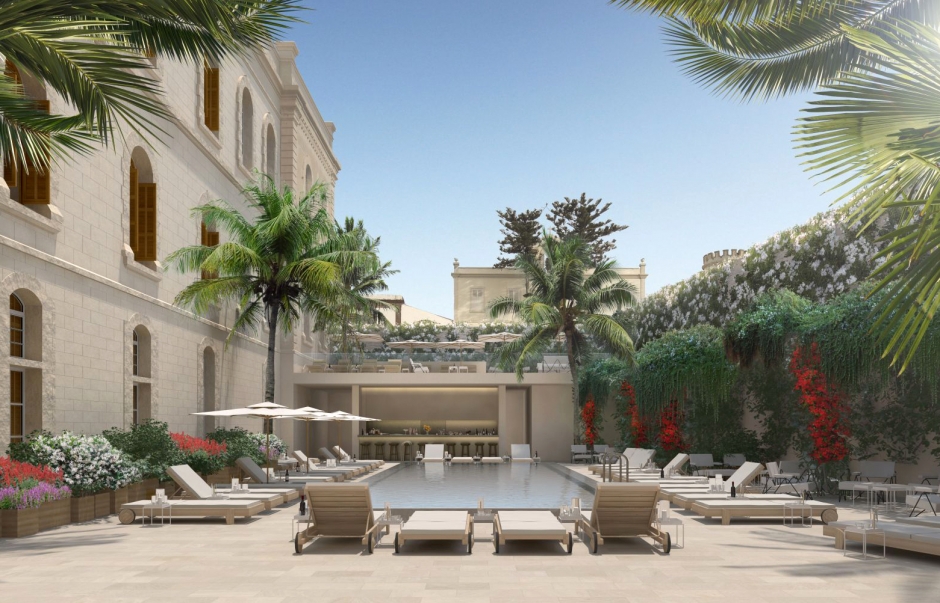 "The aim of the architectural intervention […] is to preserve the site's powerful atmosphere while returning the existing buildings and adding significant contemporary components to the composition" —designer John Pawson
So this is another terribly delayed opening, but perhaps for a good reason. Launching in Jaffa, the oldest district of Tel Aviv, the The Jaffa is set in a former hospital and convent, and for the past four years, its creators have been engaged in a meticulous restoration of the complex. The historic building will get a new lease of life as a luxury property with 127 hotel rooms and 32 residences, the spa, a signature restaurant, fitness centre, and outside deck with pool. The amazing 19th century French Hospital's Chapel will become a bar, while the lobby will feature 12th-century ruins.
Website: The Jaffa, A Luxury Collection Hotel. Opening: March 2018.
Images © Marriott International
---
48COMO Uma Canggu, Bali, Indonesia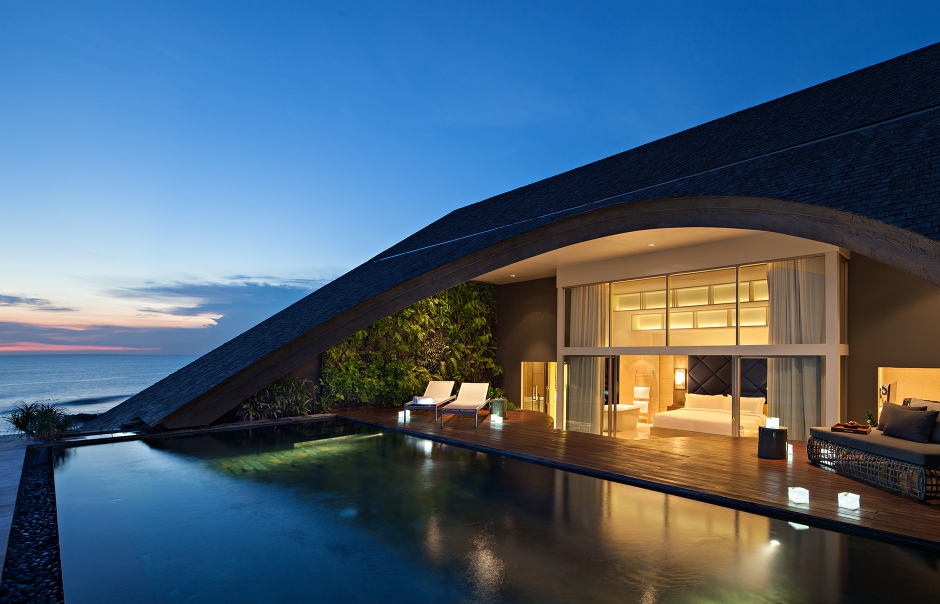 COMO Hotels, already well established in Bali, will be launching a third property on the island, this time a beach resort. COMO Echo Beach is located on one of the best surf beaches in the area, so the resort is poised to attract surfers, both experienced ones and beginners. Non-surfers can still take up a surf tuition or spend time at their fantastic spa. Alternatively, for sunbathing and lounging, there is the COMO Beach Club, around which the resort is formed.
Website: COMO Uma Canggu. Opening: Feb 2018. Images © COMO Hotels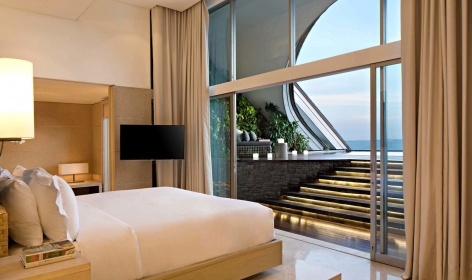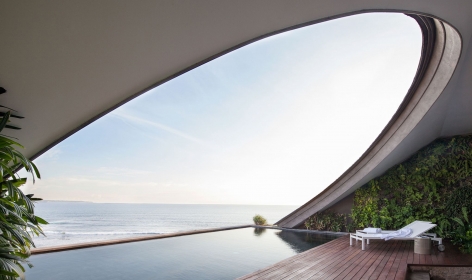 ---
49Four Seasons Hotel Kuala Lumpur, Malaysia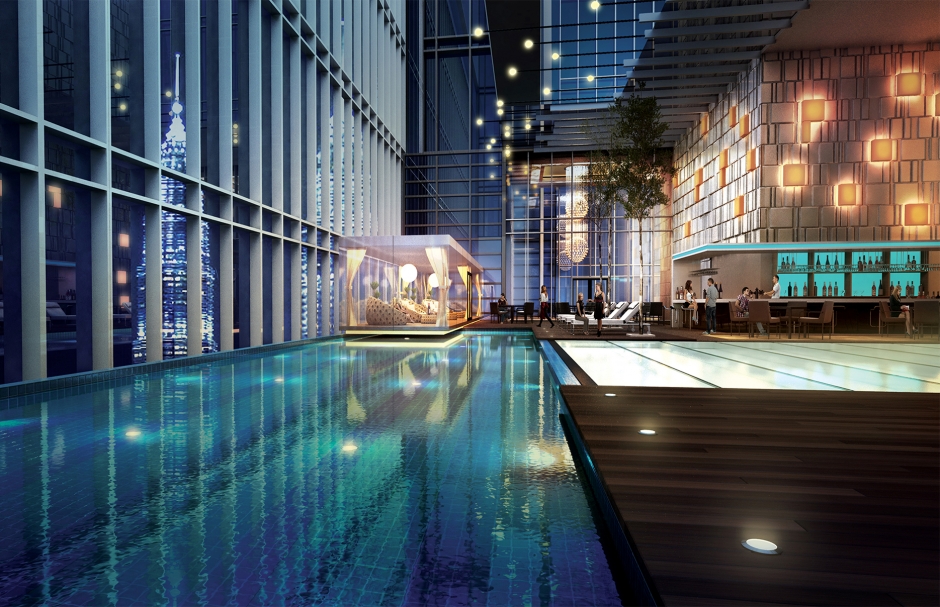 This new arrival to the luxury hotel scene of Malaysia's capital will make its mark in the thriving district of the Golden Triangle. Located in a 65-floor mixed-use tower that includes retail and residential, the Four Seasons Hotel Kuala Lumpur will have 209 guest rooms and suites plus 27 serviced residences, and a full spectrum of facilities. The four dining outlets will include a rooftop pool bar and an all-day dining restaurant with views of the Petronas Twin Towers.
Website: Four Seasons Hotel Kuala Lumpur. Opening: mid-2018.
Image © Four Seasons Hotels Limited
---
50Baglioni Resort Maldives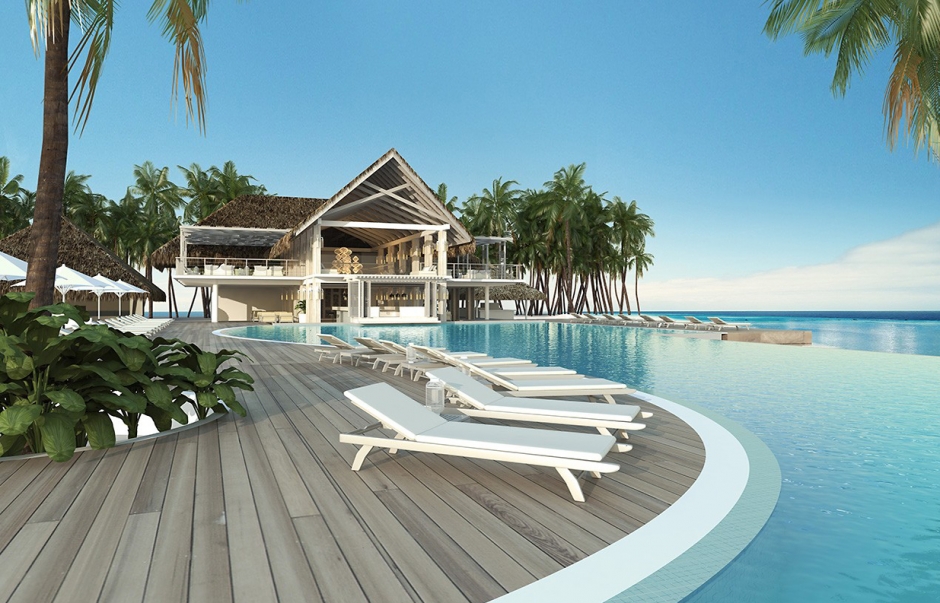 The Italian brand Baglioni specialises in city hotels in European capitals, so its venture into the Maldivian resort world is a bit of a departure from the script. But we rather like the idea of matching the premise of a paradise island living with the Italian sense of style. The 96-villa property in the Dhaalu Atoll is already looking really good. The design of the luxuriously appointed villas seems like a perfect compliment to the beauty of the Maagau island. The guest accommodation will be either looking out to the Indian Ocean or tucked in the tropical garden. The resort will offer a full range of services, with the spa, three elite restaurants, a large infinity pool and the Dive Centre.
Website: Baglioni Resort Maldives. Opening: Summer 2018.
Images © Baglioni Hotels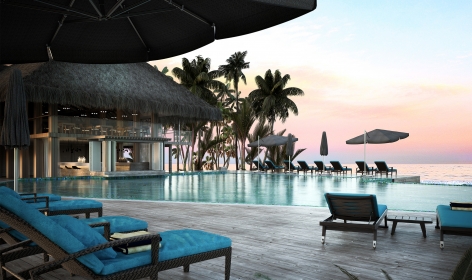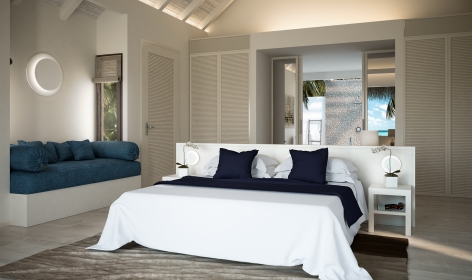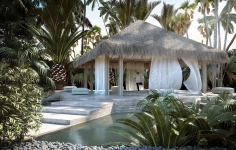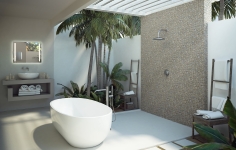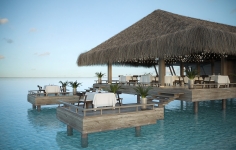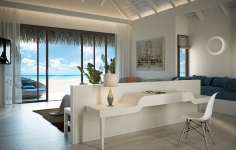 ---
51Waldorf Astoria Bangkok, Thailand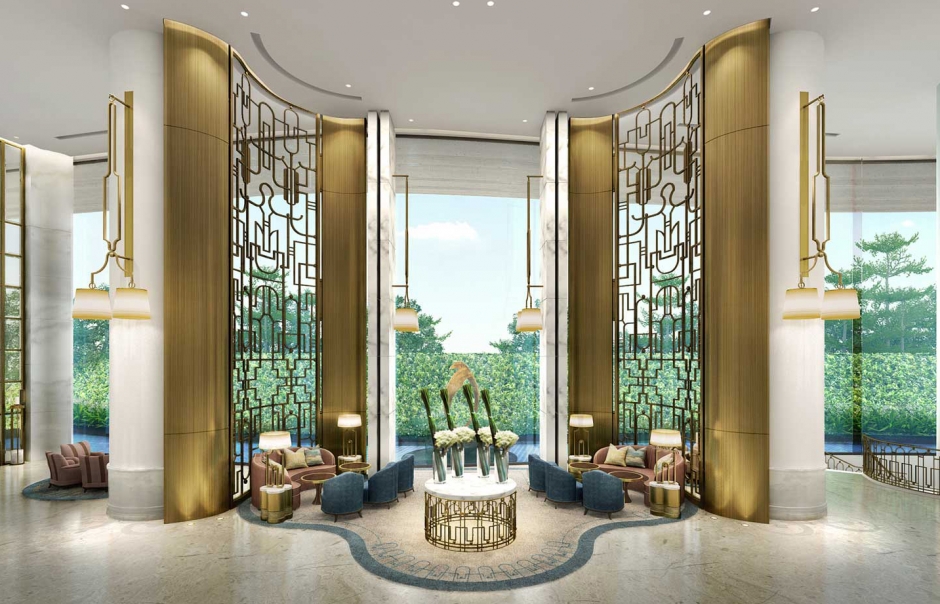 Housed in the 60-floor Magnolias Ratchadamri complex, the 171-room Waldorf Astoria hotel will be a great addition to the luxury hotel scene in Bangkok. The guest accommodations, starting at 50m2 will feature marble bathrooms with separate shower and bathtub while the two-bedroom Royal Suite (over 300 sqm) with kitchen and dining room should satisfy the most discerning city dweller. The guests will also get to enjoy a rooftop restaurant, two bars, an indulgent wellness spa, as well as the outdoor infinity pool.
Website: Waldorf Astoria Bangkok. Opening: August 2018.
Image © Waldorf Astoria Hotels and Resorts
---
52Alila Wuzhen, Zheijang, China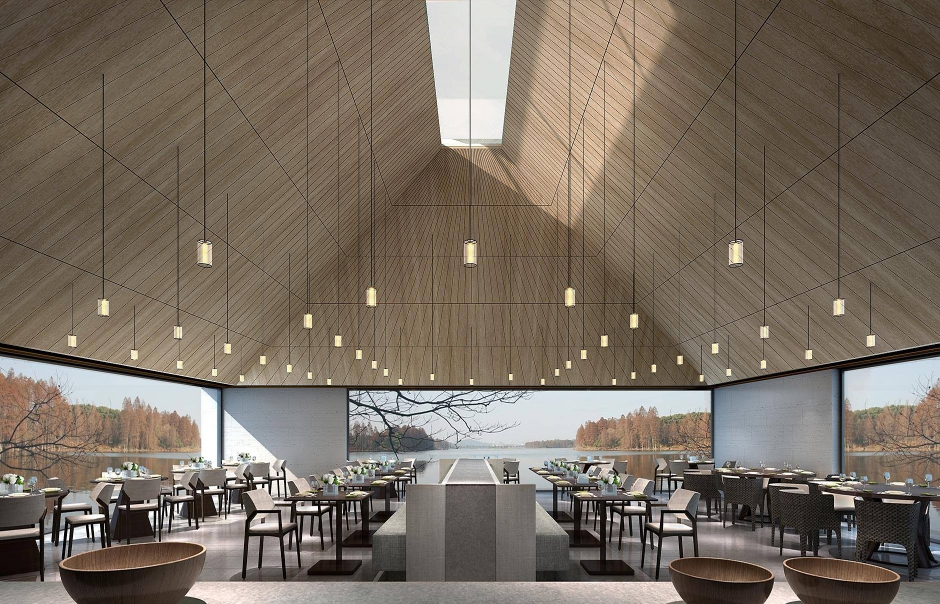 Impeccable and intriguing, the design and architecture of this new opening from Alila will draw from the local heritage but also will reflect the best trends in contemporary architecture. This hotel of more than 100 rooms was designed by Greentown Oriental Architects studio, who has already scored a major award for the project. The resort should be a great spot from which to discover the 1000 years of rich cultural history of the ancient town of Wuzhen.
Coming to Asia are also Alila SCBD in Jakarta (scheduled to open in April 2018), and Alila Bangsar in Kuala Lumpur, Malaysia (Soft Opening 1st April).
Website: Not yet available. Opening: May 2018. Images © Alila Hotels & Resorts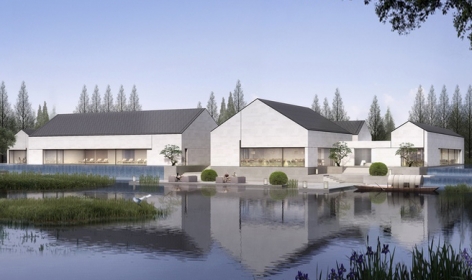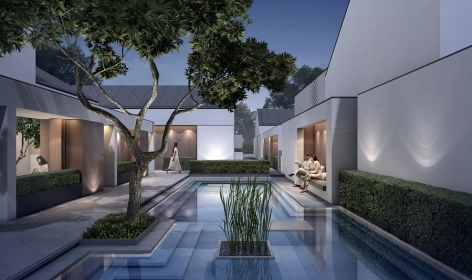 ---
53The St. Regis Cairo, Egypt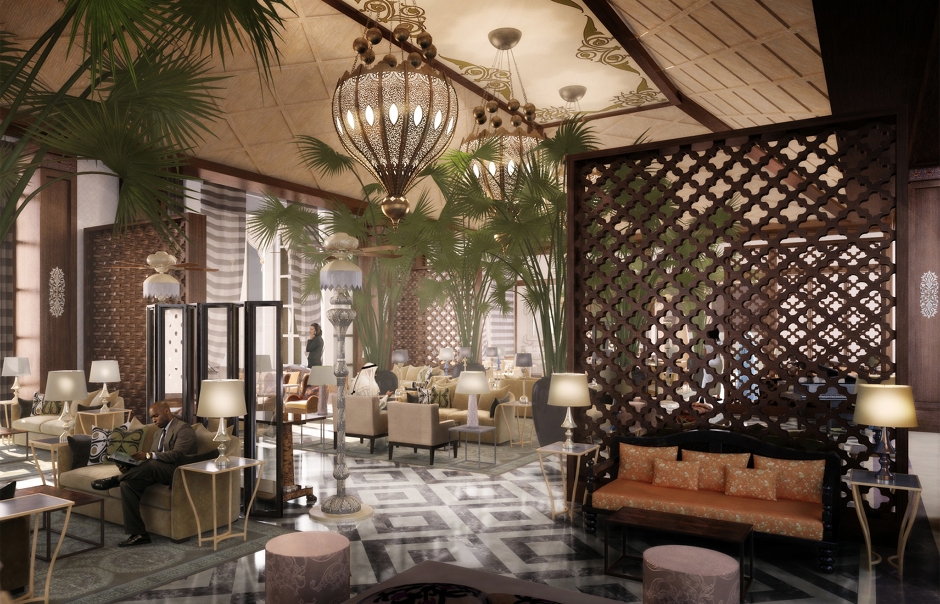 You may also like

---
Bedouin-style luxury
After years of social strife in the country, Egypt is popping on the tourism industry radar again. And perhaps the best time to visit the pyramids is now — before the mainstream crowds flock to the iconic sights and places again. The delayed from last year St. Regis will (hopefully) open its new 39-floor city hotel with 292 lavishly appointed rooms and suites, and almost as many guest apartments and residences. It will also feature an open-air terrace with a sushi bar — which should be an excellent spot to marvel at Cairo's hazy sunsets.
Website: The St. Regis Cairo. Opening: March 2018. Image © Marriott International
---
54Azerai Can Tho, Can Tho, Vietnam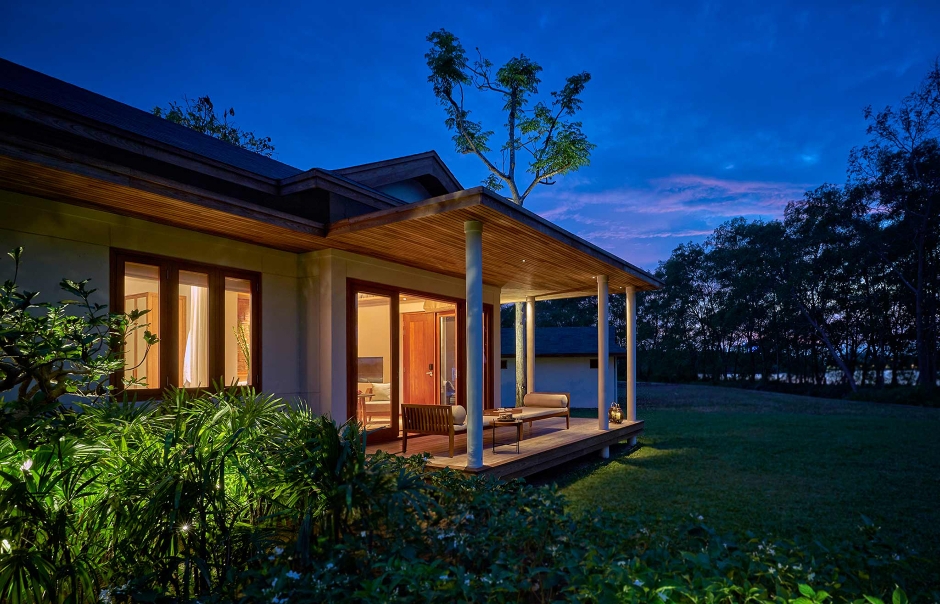 The just-opened Azerai is built on a verdant islet and is only accessible by boat from the city of Can Tho. The designers of this chic resort looked to traditional architecture and interpreted it in a contemporary style in its 60 guest rooms. Those staying here will have an opportunity to experience spa, use the tennis court, swim in the centrally located rectangular infinity pool, and choose from two restaurants for dining. Among excursions and activities, the highlight will be a trip on an early morning boat to witness the local fishermen and plantation farmers trade their catch and crops at the Cai Rang floating markets.
Website: Azerai Can Tho. Opening: January 2018. Images © Azerai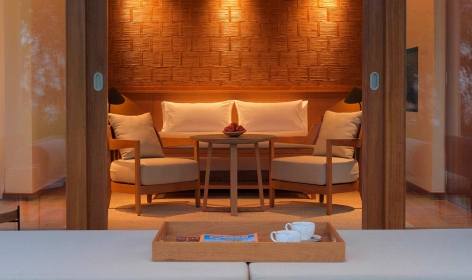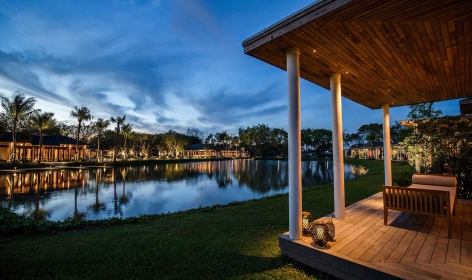 ---
55Kimpton La Peer Hotel, Los Angeles, US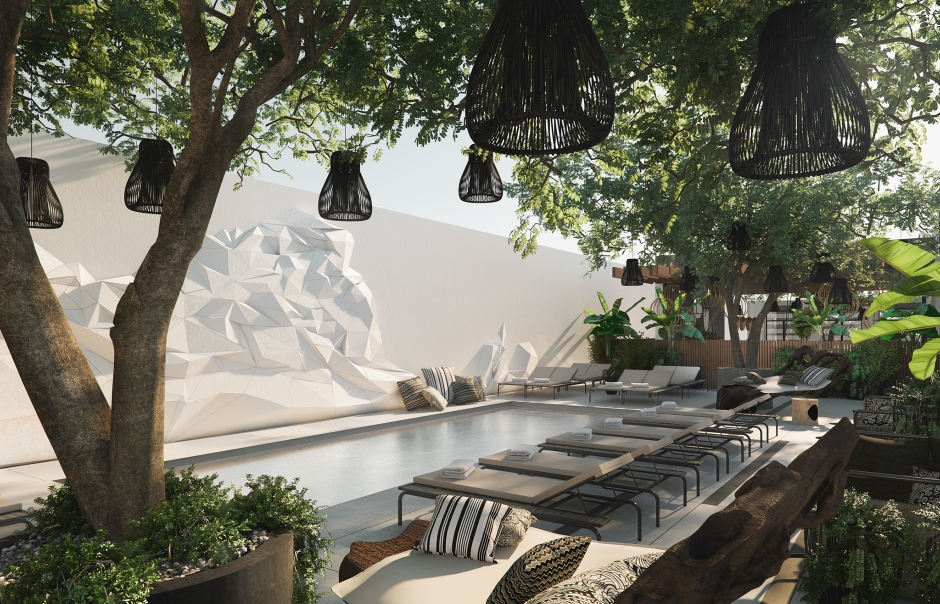 You may also like

---
Hip in LA
The neighbourhood in which this brand new hotel has its address has a strong art and fashion vibe. The 105-room La Peer taps into it with a cool design that injects quirky and fun ideas into a luxurious setting. Thoughtfully designed, the pared-down interiors are elegant and sleek, with accents that include string art installations and original artwork. The wood-fired cuisine is promised in the modern trattoria, while the pool, roof terrace, and plenty of indoor and outdoor lounging spaces should provide opportunities for chilling out after days of exploring the West Hollywood's Design District.
Website: Kimpton La Peer Hotel. Opening: January 2018. Image © La Peer Hotel
---
56Four Seasons Hotel Tunis, Tunisia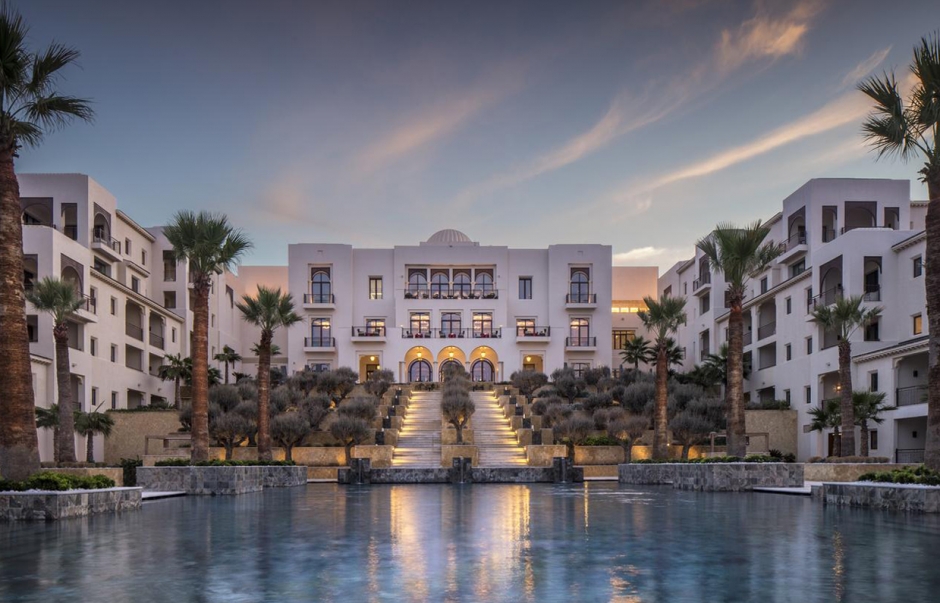 The Four Seasons Hotel Tunis is the group's first foray into North Africa and the two-hundred-room property is already accepting reservations. Stretching over five hundred meters of beach, it offers beautiful views of the Mediterranean coastline — including from the three restaurants and two lounges. The centrepiece of the hotel is its Roman spa. Boasting ten treatment rooms plus a VIP suite, it's an eye-candy of marble columns, dreamy water features and a glass-walled indoor-outdoor pool.
Website: Four Seasons Hotel Tunis. Opening: Now opened.
Images ©  Four Seasons Hotels Limited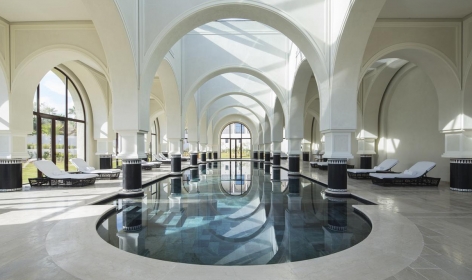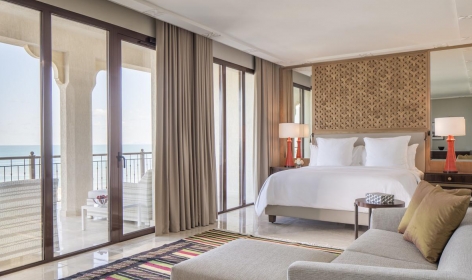 ---
57W Kanai Retreat, Riviera Maya, Mexico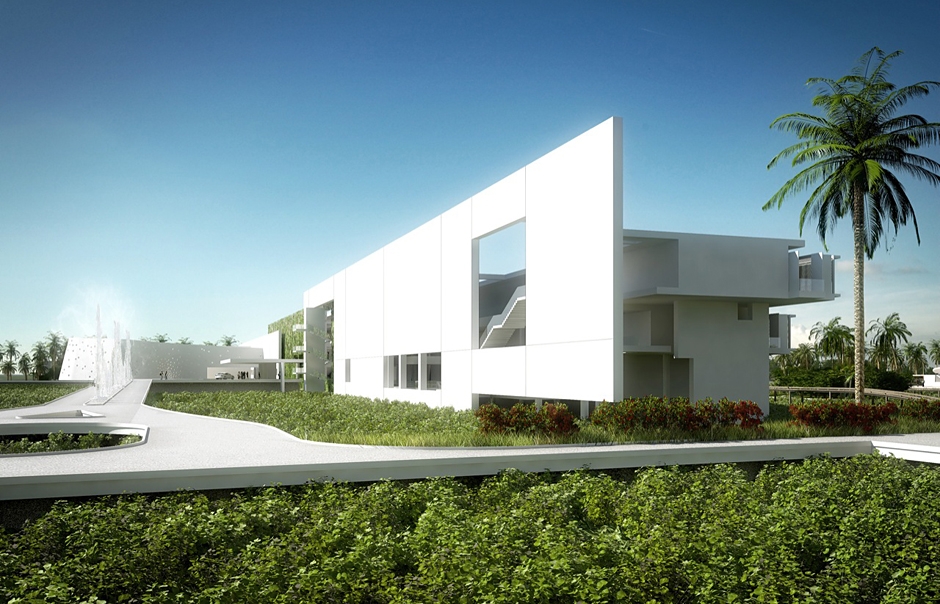 Designed by Richard Meier, this Yucatan property takes a subtle inspiration from pre-Columbian historical monuments to create a beautiful minimalistic architecture. Apart from 180 rooms, the hotel will have spa and fitness facilities, two restaurants and three bars.
Website: W Kanai Retreat. Opening: December 2018. Image © Marriott International
---
58Banyan Tree Anji, China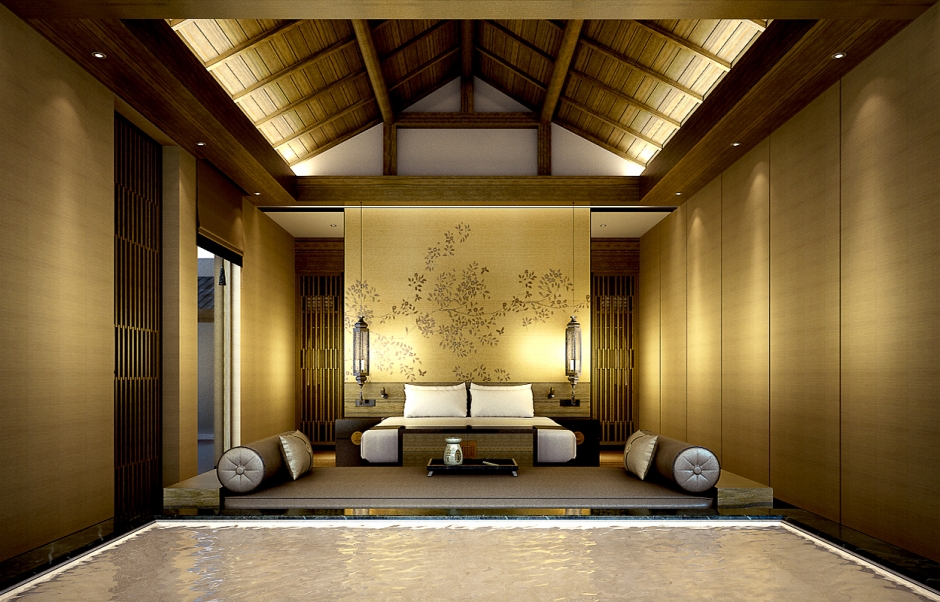 The new hotel by Banyan Tree will be launched in the country of rippling green hills, famous for its bamboo forests and white tea. The resort's 151 rooms, suites and villas will all provide intoxicating views of the mountainous landscape in this popular summer destination in eastern China. Infused with the classic glamour of the Banyan Tree style, the architecture and interior design will reflect the local cultural traditions. Among the amenities and services, the resort will offer the signature Spa, kids club, two restaurants, one lounge and one bar.
Website: Banyan Tree Anji. Opening: May 2018. Images © Banyan Tree Hotels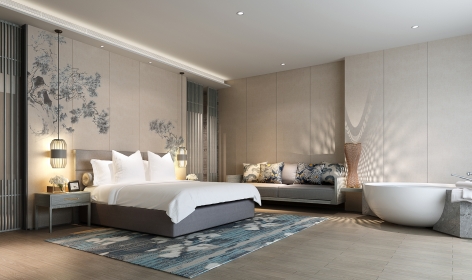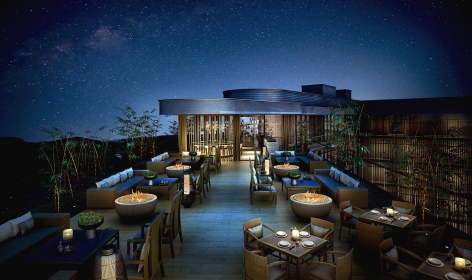 ---
59Viceroy Los Cabos, Mexico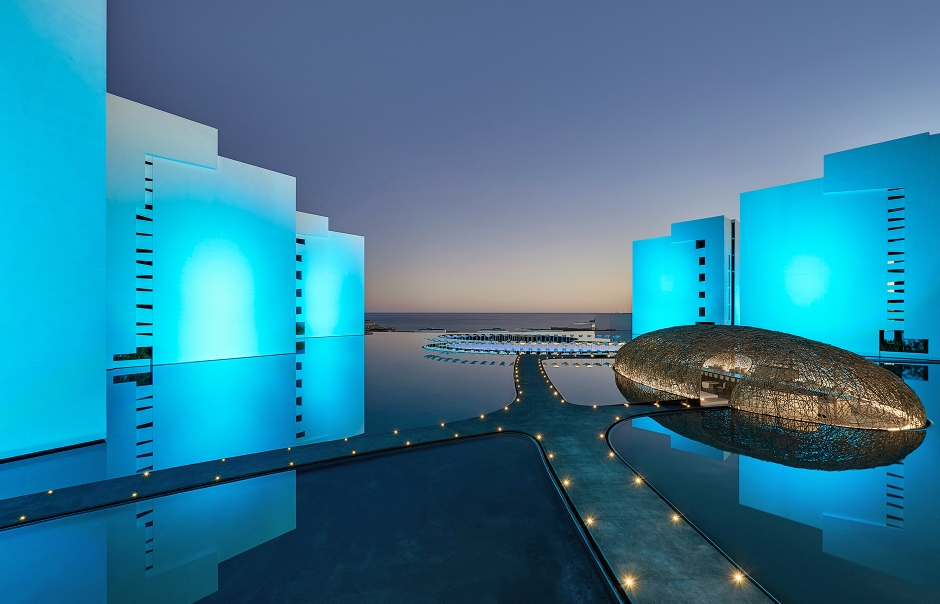 The Viceroy Hotel Group has taken over management of the architecturally stunning Hotel Mar Adentro. Surrounded by flat surfaces of water, wrapping around the minimalistic buildings that house luxury suites and villas, this stunning property looks almost like a work of contemporary art. Currently undergoing a refurbishment work, the updated hotel will feature a new beach bar and pool and state-of-the-art fitness centre and spa. Upon completion, the resort will feature 194 rooms, suites and villas, and even a small cinema.
Website: Viceroy Los Cabos. Opening: spring 2018. Photo © Viceroy Hotel Group
---
60Blackadore Caye, Belize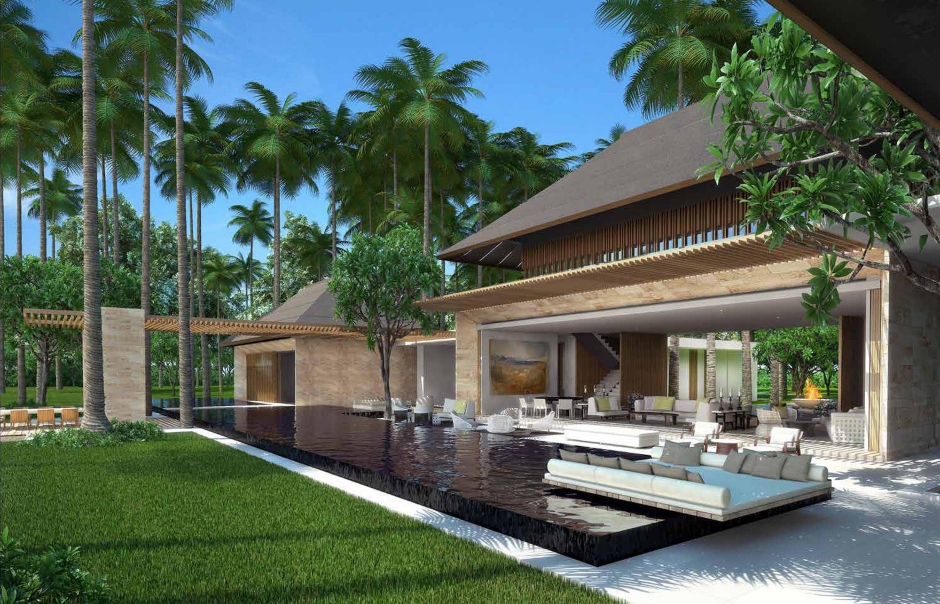 Leonardo DiCaprio — yes, that Leonardo DiCaprio — who, apart from acting career now is also a climate-change activist, has decided to take on a third job, albeit a little linked to the second one. Leo is planning to build the world's foremost eco-resort, off the coast of Belize. Set on a 104-acre island of which half will be a protected wildlife reserve, and with a location by the world's second-largest barrier reef, the Blackadore Caye will take sustainability and conservation seriously. The resort will be solar-powered, free of plastic and pesticide, and will use a net-zero water. An ecological research station will be also funded on site. The project's principal architect is Jean-Michel Gathy, known for several Chedi hotels, as well as Aman Resorts and Cheval Blanc Randheli. This exclusive property will have only thirty-six hotel bungalows and the same number of for-sale residences.
Website: Not yet available. Opening: late 2018. Photos © Blackadore Caye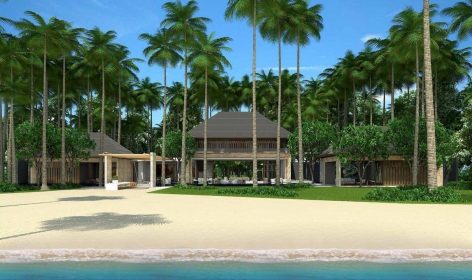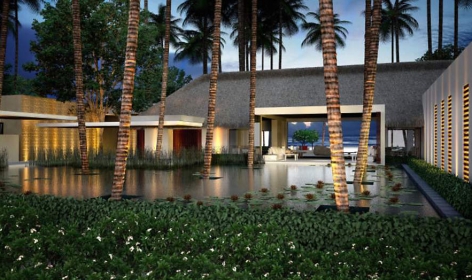 ---
61The Setai Tel Aviv, Israel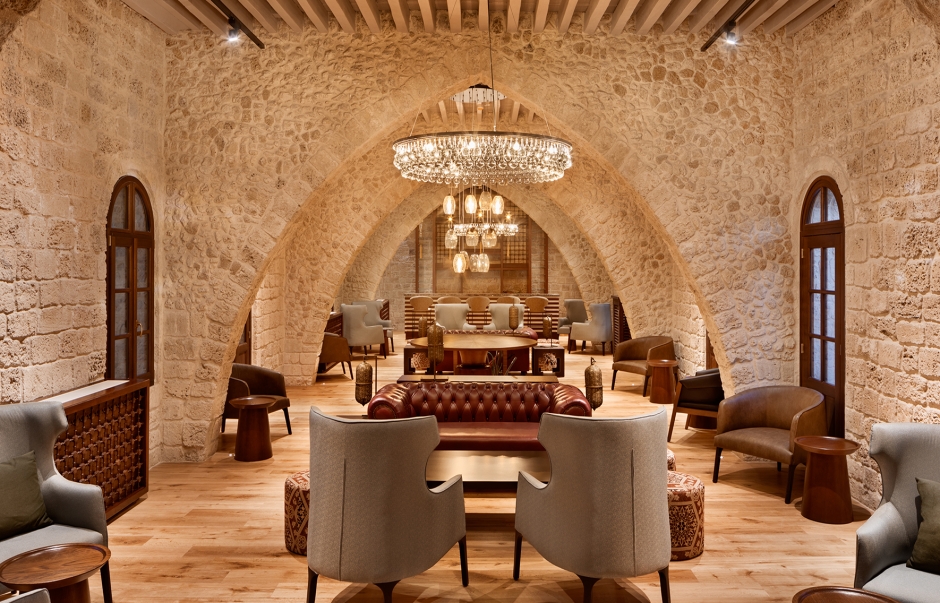 This newly opened luxury hotel boasts 120 rooms housed in a former Ottoman prison, now transformed and refurbished in a style that compliments contemporary aesthetics with heritage elements. The sleek interiors will feature the original 13th-century stonework, Ottoman doors, wrought-iron bars, reclaimed timber from the historical roof or a centuries-old fountain. A restored Turkish Hamam Spa and infinity rooftop pool look towards Tel Aviv cityscape and ensure breathtaking views from sunrise to sunset.
Website: The Setai Tel Aviv. Opening: January 2018. Photo © The Setai Hotels
---
62W Kuala Lumpur, Malaysia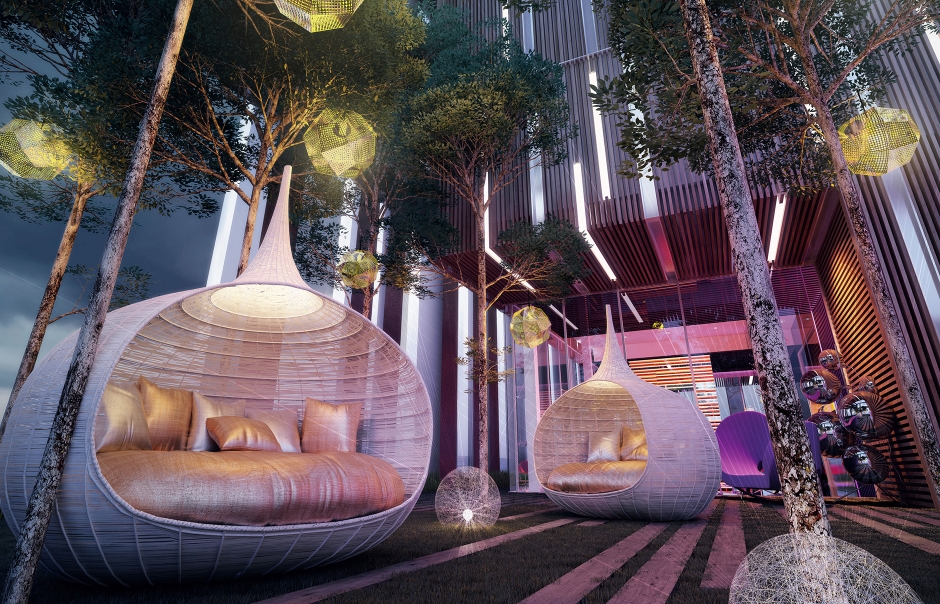 We know the W Hotels as the place to be if you crave cool urban vibes, and W Kuala Lumpur will be following the modus operandi of this luxury brand. Located at the Malaysian capital's Golden Triangle, the hotel will wow with a combination of art, design, music and fashion and no doubt attract the design-aware, discerning audience. The urban chic in the style of W will infuse one hundred and fifty guest rooms as well as restaurants, lounge,  bar, fitness centre, spa — and a swimming pool.
Starwood continues its vigorous global expansion under the W brand. In 2018 also opening will be W Brisbane (opening March), W Panama (February) W Amman (January), W Muscat (May) and W Dubai The Palm (June).
Website: W Kuala Lumpur. Opening: June 2018. Images © Marriott International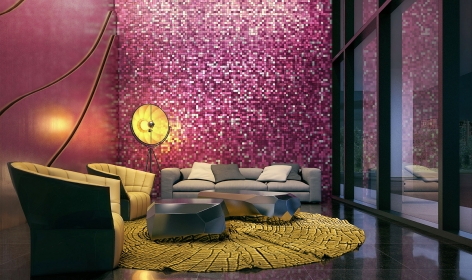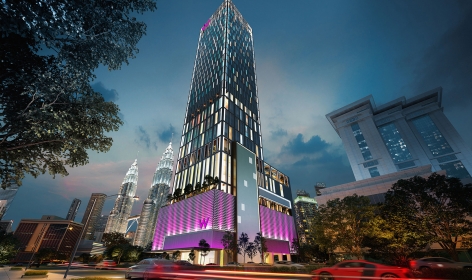 ---
63LUX* North Malé Atoll, Maldives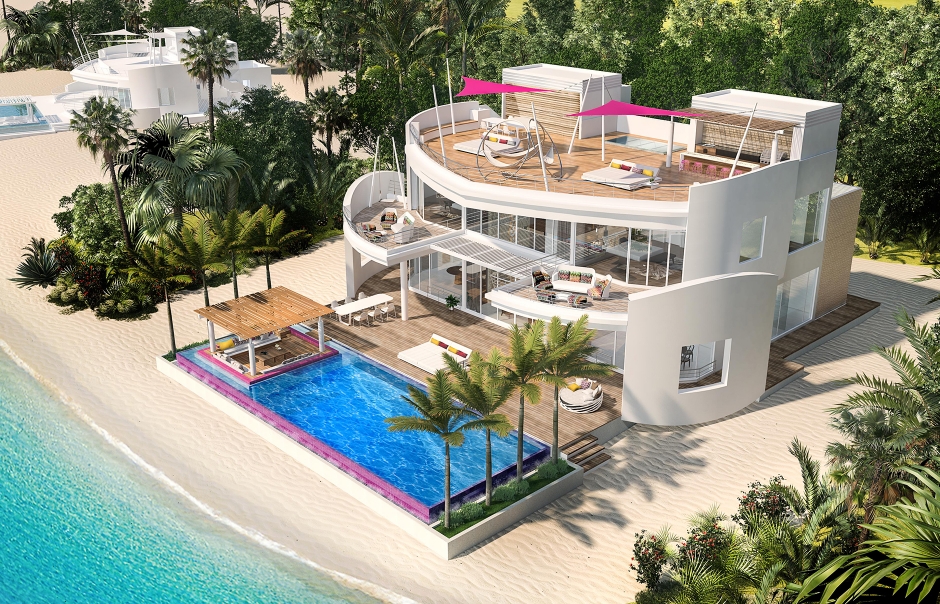 You may also like

---
Endless vacation
LUX* Resorts & Hotels is planning this year to open their 2nd property in the Maldives with the launch of the North Male Atoll on Olhahali, a six-hectare island only 45 minutes by speedboat from Male. Behind the development of this new arrival is the Singapore design studio Miaja, who took inspiration from nautical forms and tones to create unique blends a luxury yacht glamour with a beach club vibe. Rather than the typical to Maldives thatched villas, the resort will consist of sixty-seven innovative penthouse residences, one-, two- and three-bedroom. Well spaced to ensure privacy, placed either on the beach or over water, these stylish residences will have a minimum living area of 350m2.
Website: LUX* North Malé Atoll. Opening: April 2018. Image © LUX* Resorts & Hotels
---
64Soho House Mumbai, India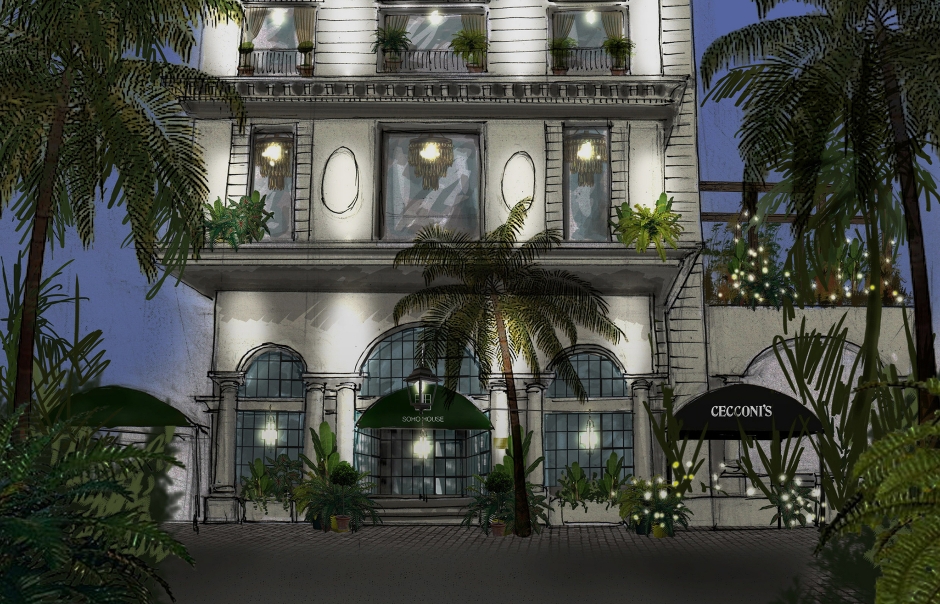 This year the favourite hang-out of celebrities from London to Hollywood is set to land in India for its Bollywood debut. Housed in the upscale neighbourhood of Juhu, the Soho House Mumbai will have thirty-eight bedrooms of various sizes, as well as a gym, cinema room, and the Cecconi's restaurant. The hotel will benefit from a direct access to the popular Juhu Beach, while its rooftop pool and bar looking out to sea will surely become a popular spot.
Website: Soho House Mumbai. Opening: Mid 2018. Image © Soho House
---
65&Beyond Phinda Homestead, South Africa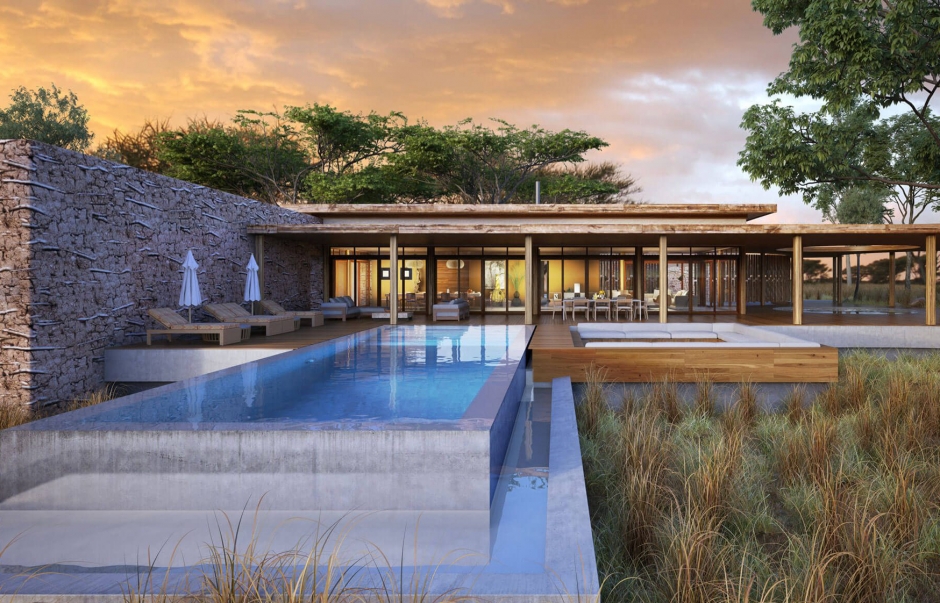 Following a fire in December 2016, this sole use house located in South Africa's KwaZulu-Natal province is being reborn after an extensive overhaul. Charged with the rebuild is the studio Fox Browne Creative, who set out to recreate the lodge as a contemporary bush home. Interiors will be decorated with furniture bearing hints of 1980s retro design, while colours, textures and raw materials will bring to mind the local traditions of the Zulu craftwork. The house ensures a relaxing stay thanks to the spacious, simple yet elegant bedrooms, a well-equipped gym, massage room, and the library.
Also at the Phinda Private Game Reserve, the Phinda Vlei Lodge will be undergoing a refurbishment. Aiming to envoke a sense of the Old World luxury, the updated look of the property will feature interiors refreshed with an eclectic mix of curated antiques, tapestries, fine art, vintage fabrics and silver.
Website: &Beyond Phinda Homestead. Opening: Sep 2018. Images © &Beyond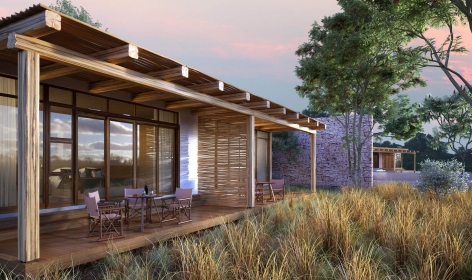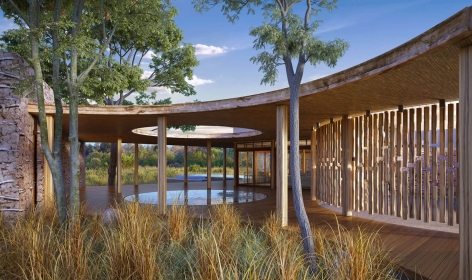 ---
66Four Seasons Astir Palace Hotel Athens, Greece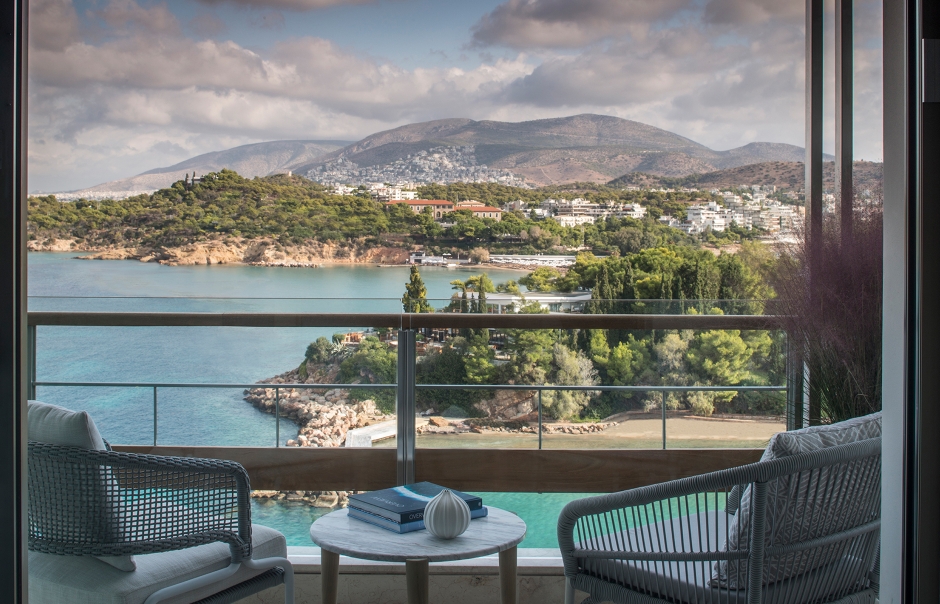 We love coming back to Greece and next time we are in Athens we know where to check-in. Located only 30 minutes from the historical city centre, and occupying a lovely spot on the trendy Athens Riviera, the new Four Seasons Astir Palace promises a laid-back seaside escape and easy access to Acropolis. The hotel will have 303 guest rooms, suites and bungalows, three pools, two private beaches and eight restaurants, lounges and bars. The Spa claims to be "inspired by the ancient teachings of Hippocrates."
Website: Not yet available. Opening: Mid 2018. Image © Four Seasons Hotels
---
67Taj Exotica Resort & Spa, Andaman Islands, India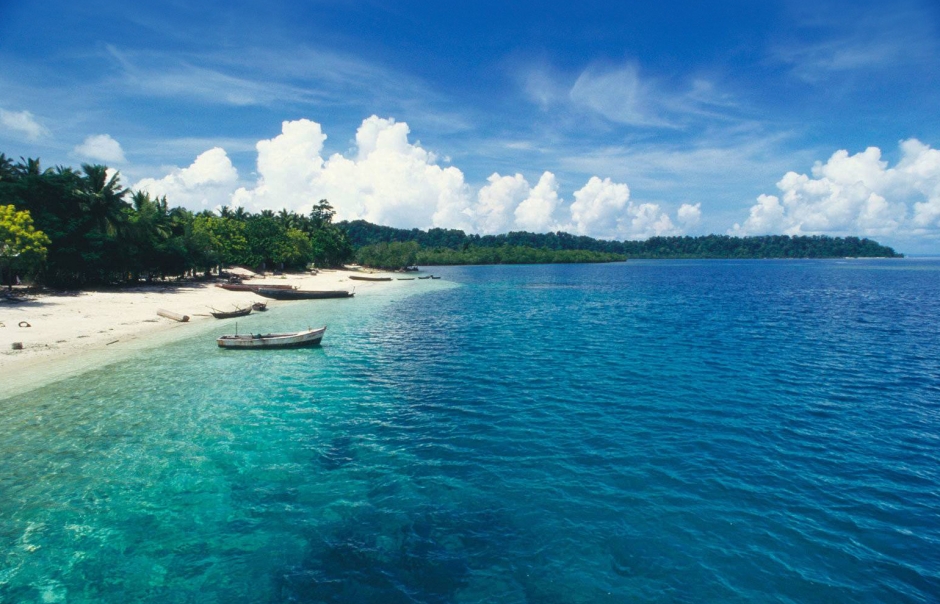 You may also like

---
Royal Heritage
The remote Andaman Islands have the right location and pedigree to become the next hot spot for the travellers looking for something off the beaten path and Taj Exotica is certainly seeing the opportunity in these faraway lands. Landing on Havelock Island, known for lush hinterland and as a staging ground for some excellent diving, the new Taj Exotica Resort & Spa will capitalise on the attractions of the destination — including the hotel location, on the edge of a jungle, and alongside Radhanagar Beach. It's one of the most desirable beaches in the Andaman archipelago. Serene and remote, it will play as a beautiful backdrop to the seventy-five private villas, three restaurants and spa. Inspired by the pitch-roof style of the local Jawarawa huts, the beautiful design of this Taj resort will further enhance the experience.
Website: Taj Exotica Resort & Spa Andamans. Opening: March 2018.
Image © Taj Exotica Resort & Spa
---
68Anantara Quy Nhon Villas, Vietnam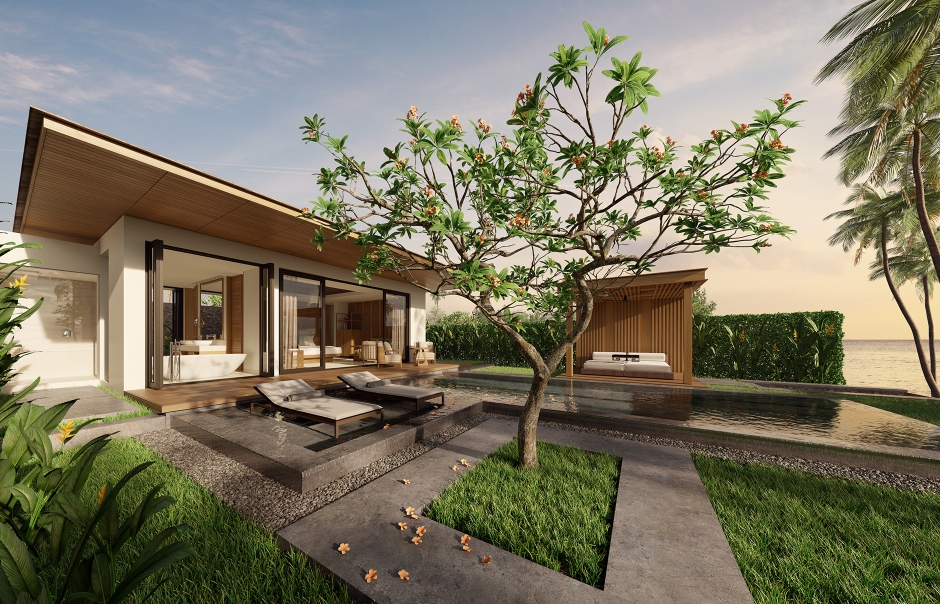 Located on a serene beach between Ho Chi Minh City and Hoi An, Anantara Quy Nhon Villas will be soon welcoming its first guests who will have the chance to live the beauty of southern Vietnam through the experience of a luxury resort. This hideaway will be composed of only twenty-five private pool villas, designed with elegance and restraint. The guests will enjoy a swimming pool, onsite gym, restaurant and library. The diverse neighbourhood will provide plenty of ideas for activities, from taking adventurous hikes to visiting secluded temples.
On the other side of the world, in Brazil, also opening is the Anantara Maraú Bahia Resort, set on a remote patch of Atlantic coastline. There will be thirty rooms and bungalows and the facilities will include the Anantara Spa, a beachfront restaurant, a swimming pool with bar, tennis courts and a gym.
Website: Anantara Quy Nhon Villas. Opening: mid-2018. Images © Anantara Hotels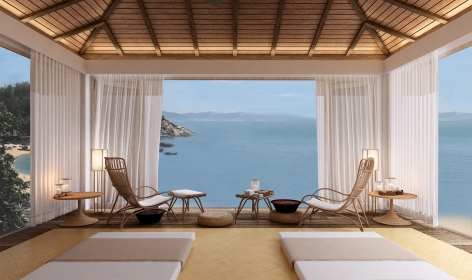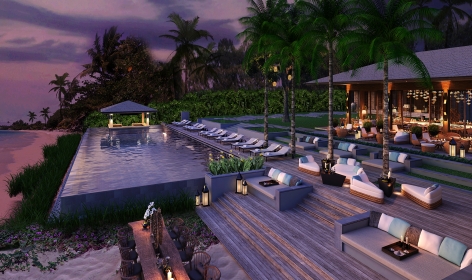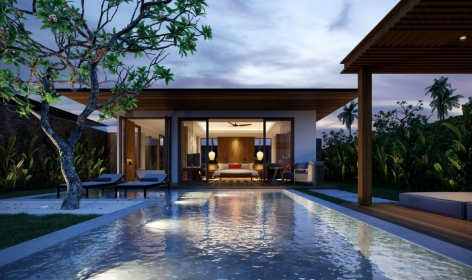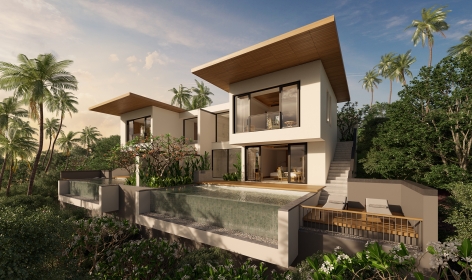 ---
69White City House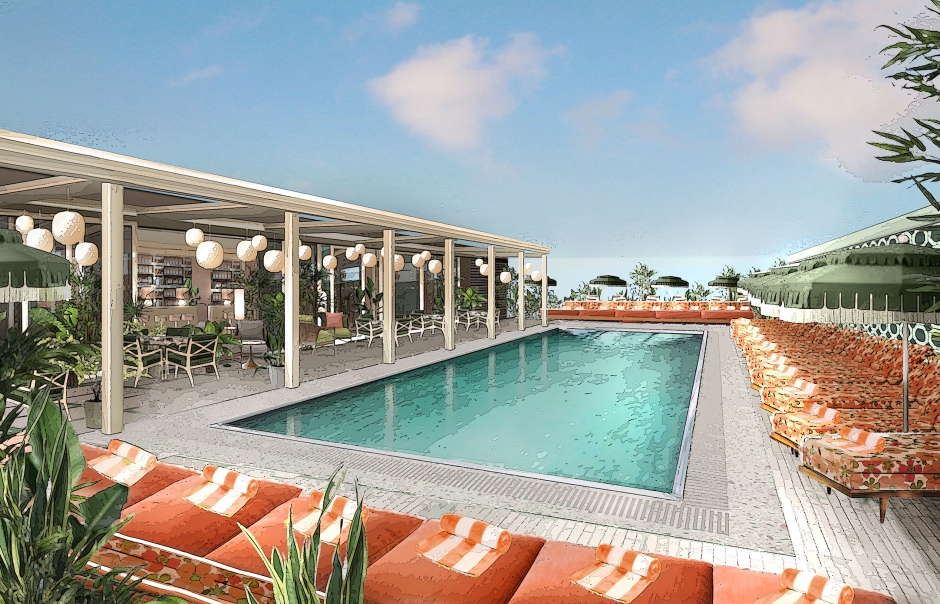 You may also like

---
Turkey
The second development of Soho House in London this year is a hotel located in the revived former BBC Television Centre. This famous circular building is being transformed into a new 'village' with hundreds of apartments, restaurants and cafes — and the White City House hotel. It will have 45 bedrooms, a Cowshed Spa and a cinema. And as with all Soho House's properties, the hotel will also boast a rooftop swimming pool.
Beyond that, the brand is expanding further still this year will the unveiling of the Soho House Amsterdam as well as finally launching the delayed Soho Warehouse in LA.
Website: White City House. Opening: Spring 2018. Image © Soho House
---
70Awakening, Riviera Maya, Mexico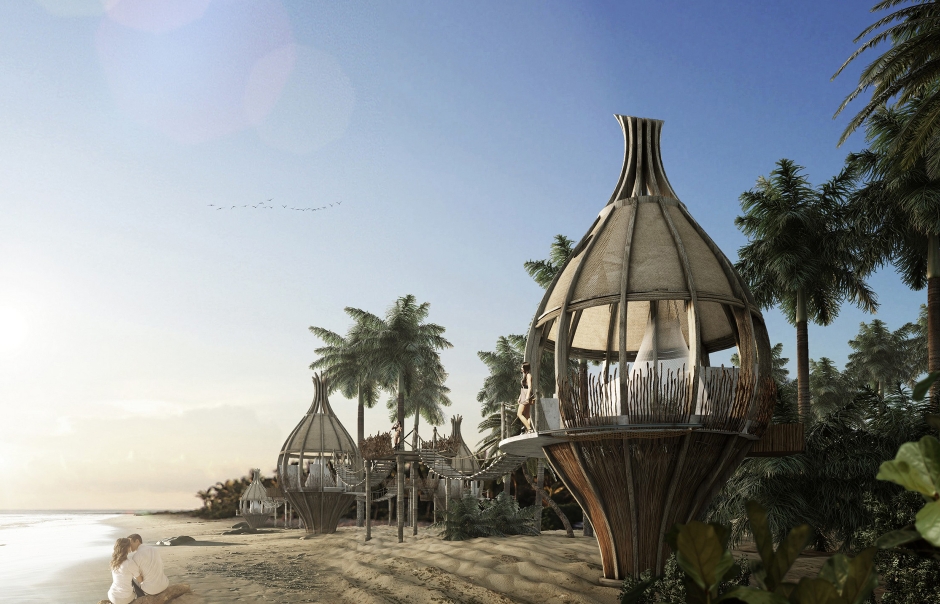 Somewhere, someone is currently dreaming up something visionary. But to see the vision become a reality is much rarer. This year, "the world's first happiness-themed boutique hotel", dreamed up by Adriana Chardí and Martin Loeffler, will be one example of such rare occurrence. The name itself, Awakening, promises a quasi-transcendental experience. The temporal visitors (guests) here will not stay in hotel rooms. Instead, they will check in to "human cocoons". These futuristic-looking pods can be just described as a cross between a beach cabin and a treehouse — but maybe they are small temples of mindfulness?
Website: Awakening. Opening: December 2018. Images © Awakening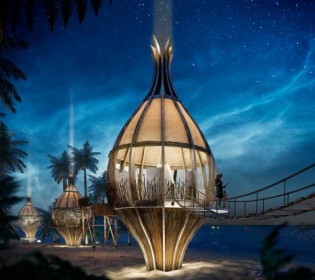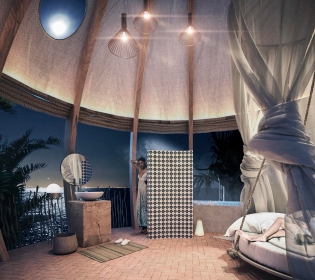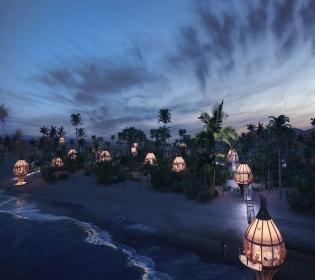 ---
71Stamba Hotel, Tbilisi, Georgia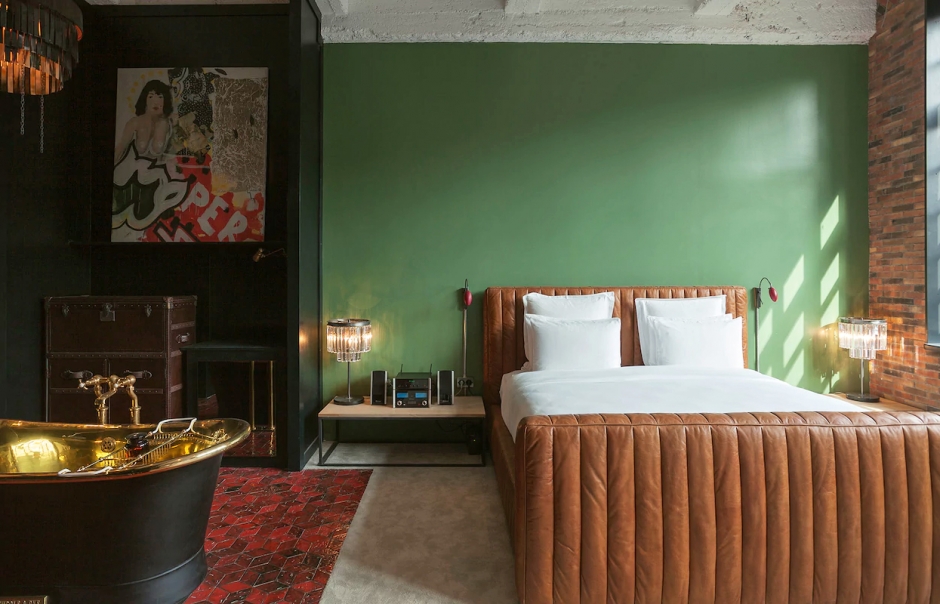 Think of the former Soviet republic of Georgia and "cool" may not be the first thing that pops to mind. But this is slowly changing, and not least because of the new air of trendiness that sweeps Tbilisi, the young republic's capital. One of the new brands that have been instrumental in putting the country on the design-aware traveller's map is Adjara, the company behind the Rooms hotels in Tbilisi. This year they are launching their first five-star hotel. Named Stamba and housed in an old printing house, the property will have a magnificent basement-to-roof atrium topped with a rooftop swimming pool, filtering a sky view through its transparent bottom. The hotel will house an upscale casino called Aviator as well as a cool underground cocktail bar featuring an antique printing machine as a design object.
Website: Stamba Hotel. Opening: the first half of 2018. Image © Rooms Hotels
---
72Sanctuary Sussi & Chuma, Zambia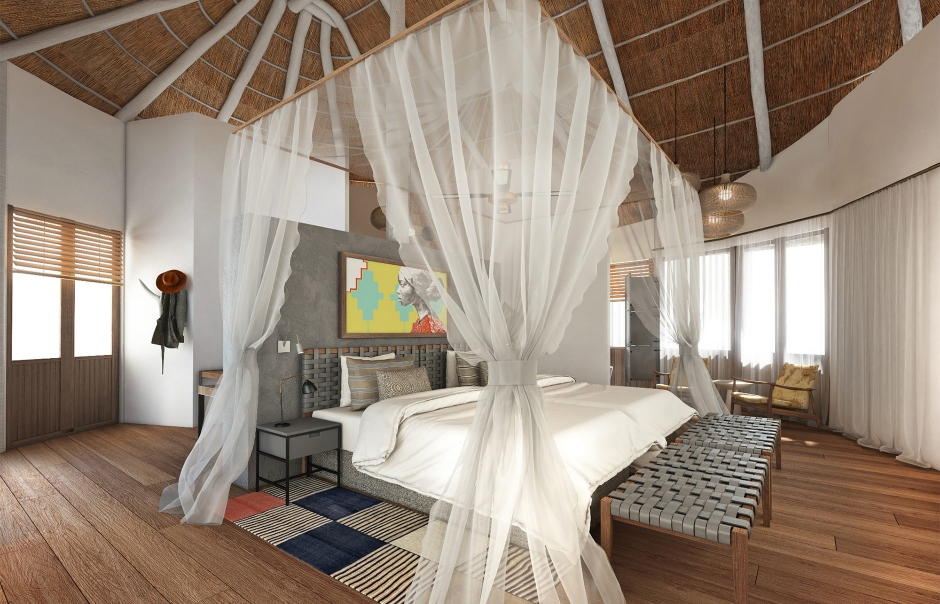 Some wonders of the world truly deserve the praise they receive and the nearly mile-long waterfall of Victoria Falls, shared between Zambia and Zimbabwe is one of them. Reopening soon in the area are Sussi & Chuma, named after Dr David Livingstone's companions. The twelve Sussi tree-houses, linked by wooden walkways, plus two private Chuma houses (each with two bedrooms) will provide beautiful new accommodation infused with natural elegance thanks to sophisticated furniture design and bespoke pieces.
But the Sussi & Chuma are not the only new openings from the Sanctuary Retreats. Sanctuary Olonana in Kenya will relaunch this year, blending modern design with distinct traditional African finishes. Then the Sanctuary Stanley's Camp in Botswana, on a 260,000-acre private concession in the renowned Okavango Delta, will be reopened with ten completely new luxury canvas tents.
Website: Sanctuary Sussi & Chuma. Opening: April 2018.
Images © Sanctuary Retreats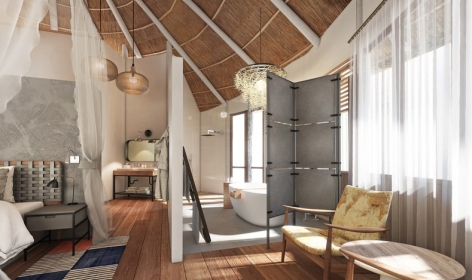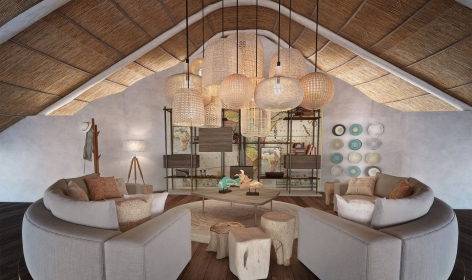 ---
73Banyan Tree Kuala Lumpur, Malaysia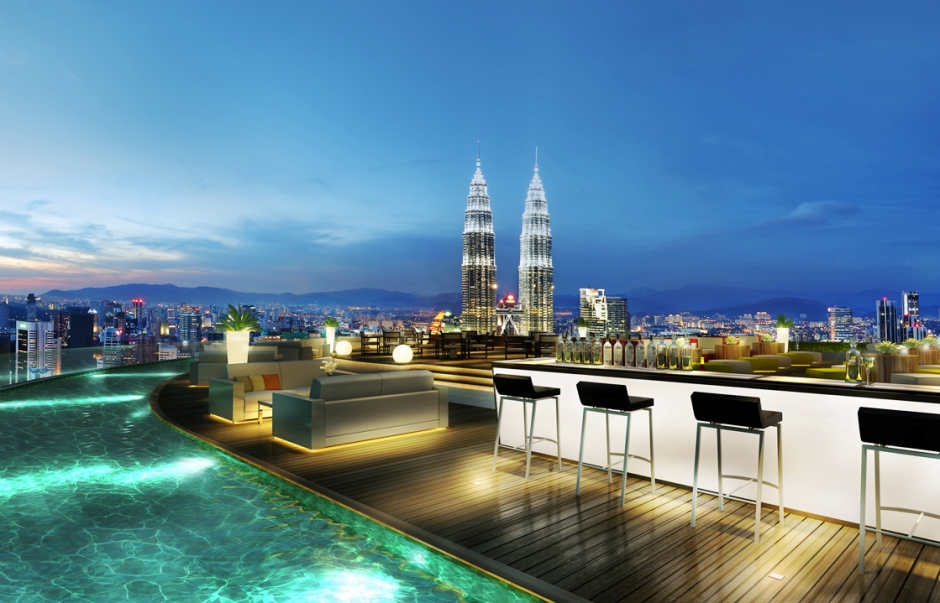 Another newcomer to the capital of Malaysia is this new hotel from the well-known luxury hotel chain — set to launch this year in the heart of Kuala Lumpur's Golden Triangle. This city retreat will have only fifty-five rooms and suites, and one of its attractions no doubt will be the Vertigo rooftop bar offering panoramic views of the city skyline. And where is Banyan Tree hotel, there is also the Banyan Tree Spa, which we love visiting.
Website: Banyan Tree Kuala Lumpur. Opening: June 2018.
Image © Banyan Tree Hotels
---
74Katikies Mykonos, Greece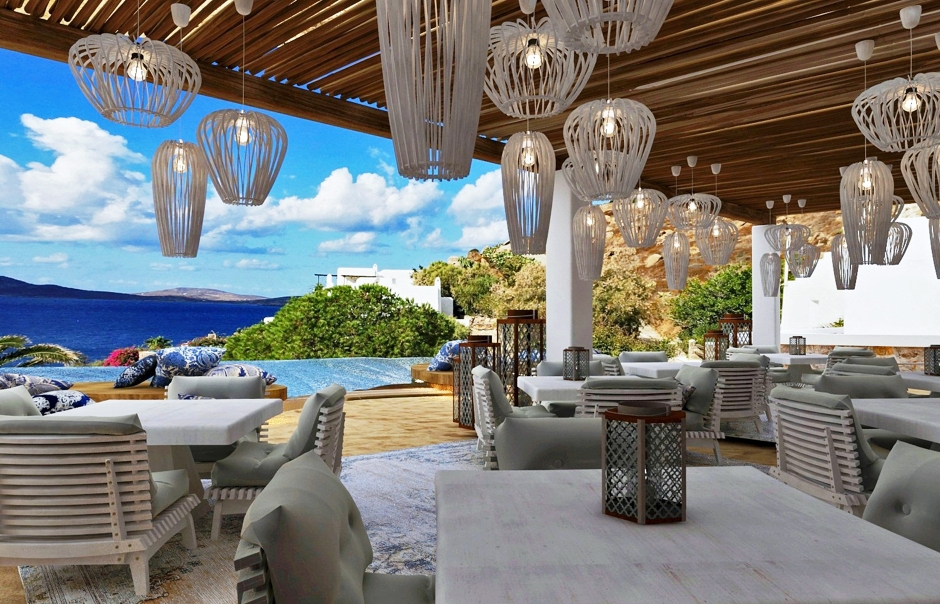 As we wrote about the Katikies Santorini, it "tuned the Santorinian aesthetics to perfection." Following the success of that property, the company is island-hopping to Mykonos. We think the Cycladic style of Katikies will work just as well on Greece's party island. The guests here will surely appreciate whitewashed rooms with private verandas and hot tubs, two infinity pools, sunbathing decks, a spa and bubbly sundowners by candlelight at the Seltz Champagne Bar.
Website: Katikies Mykonos. Opening: June 2018. Images © Katikies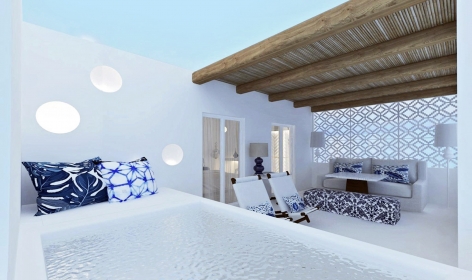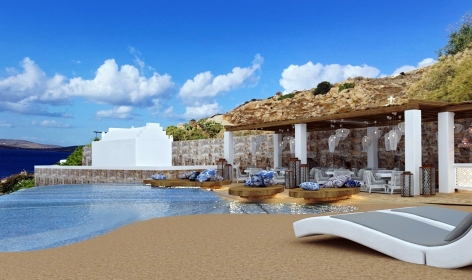 ---
75SALA Samui Chaweng Beach Resort, Thailand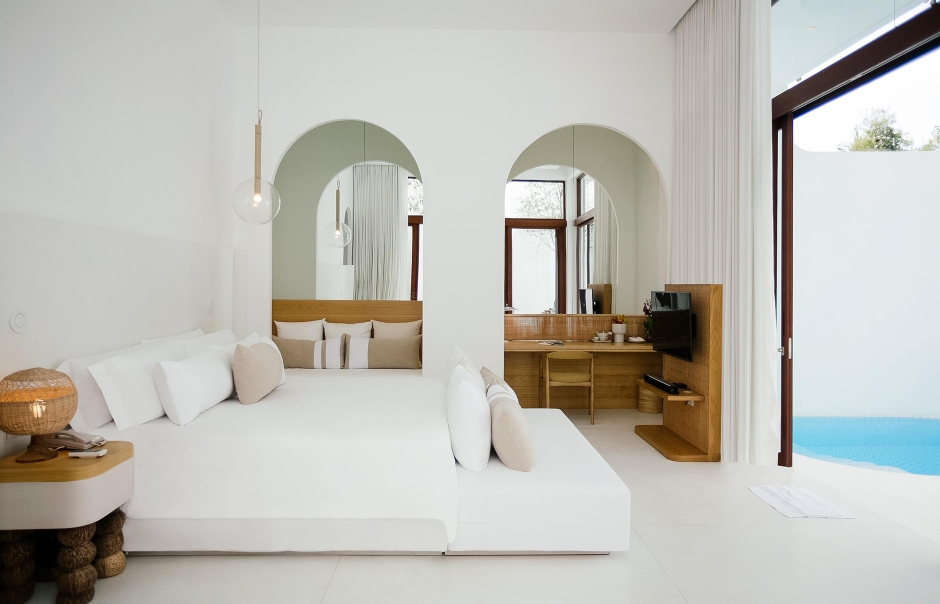 We know SALA from their Phuket resort (which we loved very much) and their opening on Samui looks like another stunner. We recognise the trademark SALA touches in the mix of minimalist design and beach-villa chic, with the sweeping curtains, bleached timber, fantastic private pools and alfresco showers. Facing the sea, with luxurious villas and suites and a beachfront swimming pool, the Chaweng resort promises a fantastic stay on one of our favourite Thai islands.
Website: SALA Samui Chaweng Beach Resort. Opening: January 2018.
Image © SALA Hospitality Group
---
76Raffles Europejski Warsaw, Poland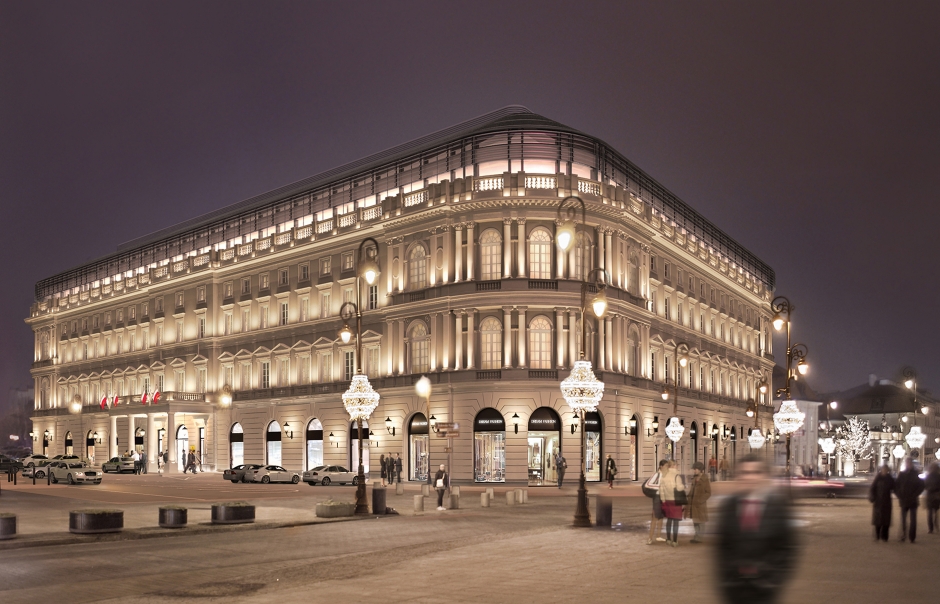 The old Hotel Europejski, one of the city's best-loved buildings, was originally established in 1857 as the most luxurious hotel in the Russian Empire. Harking back to the decadent years of the 19th-century, and having undergone a meticulous restoration, the building is poised to become the new classic under the auspices of Raffles. The future guests will have over one hundred rooms and suites to choose from, as well as a six-room house spa, bar and cigar lounge, a pâtisserie and a restaurant with an outdoor terrace. But this is not all for Raffles this year. The brand is pulling its weight big time with two additional openings: Raffles Meradhoo Maldives, and Raffles Jeddah, in Saudi Arabia.
Website: Raffles Europejski. Opening: early 2018. Images © Raffles Hotels & Resorts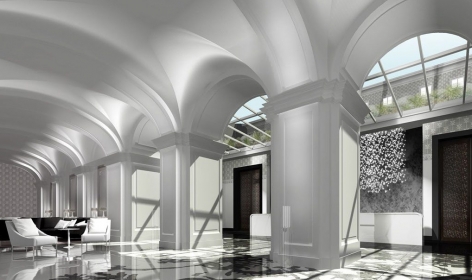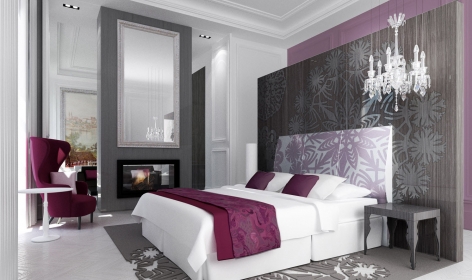 ---
77Dhawa Jinshanling, China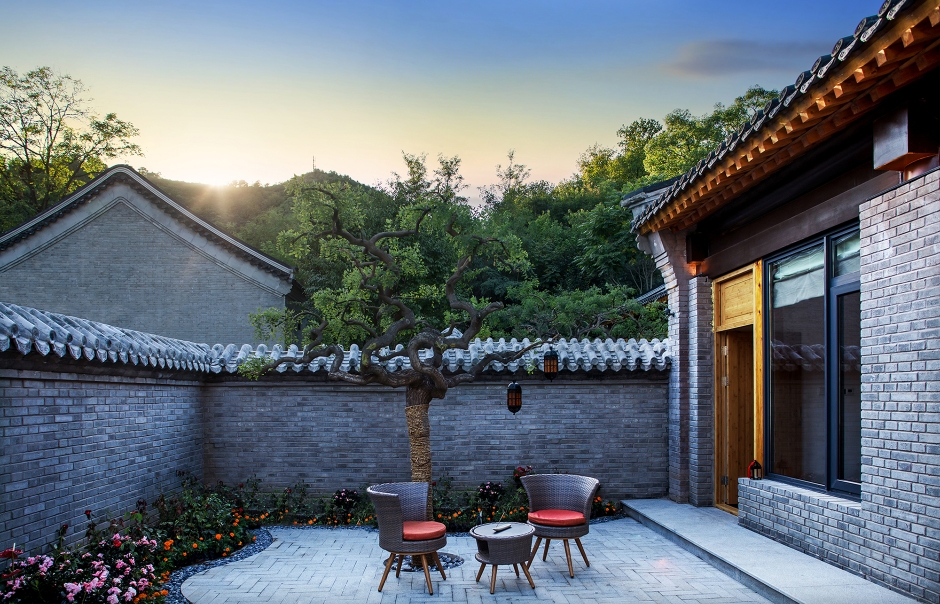 Conveniently located near Beijing, the Dhawa Jinshanling resort is nestled in the shadow of the Great Wall at Jinshanling, the best-preserved part of the ancient wall. Two hundred rooms of Dhawa Jinshanling will offer either mountain or garden views and will be designed with a blend of contemporary design trends and strong influences from China's rich cultural heritage.
Website: Dhawa Jinshanling. Opening: May 2018. Image © Dhawa
---
78Silversands Grenada, Grenada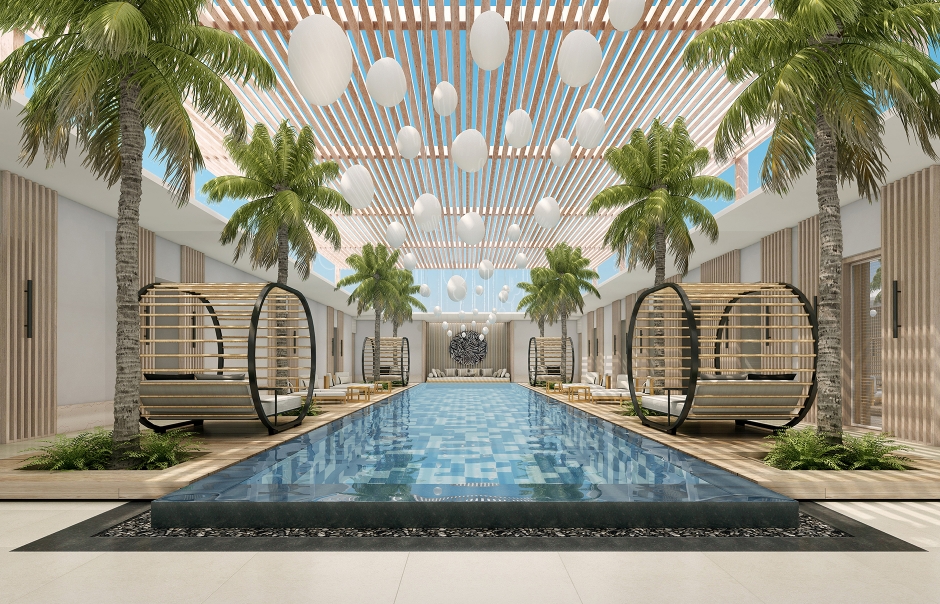 It is a pleasant surprise to see a simple, sophisticated, unpretentious luxury coming to Grenada's Grand Anse Beach, which has been so far a home only to large, bland hotels. Launching soon on the shores outlined by white beaches, the Silversands Grenada looks a real stunner. This sleek, contemporary boutique property of forty-three suites and nine villas surround a 100-metre pool (the longest in the Caribbean) and will be defined by a minimalist design by the French design studio AW2. We are all for the kind of pared-back luxury Silversands Grenada will be proposing.
Website: Silversands Grenada. Opening: March 2018. Images © Silversands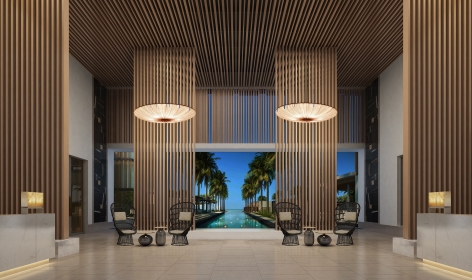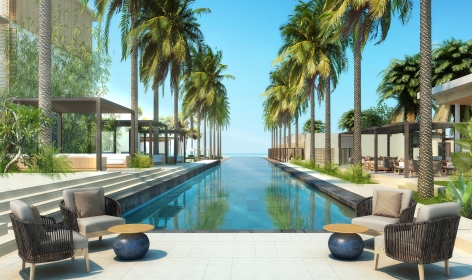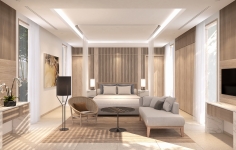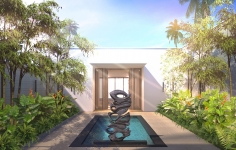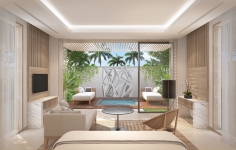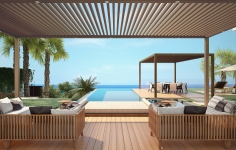 ---
79Coqui Coqui Bora Bora, French Polynesia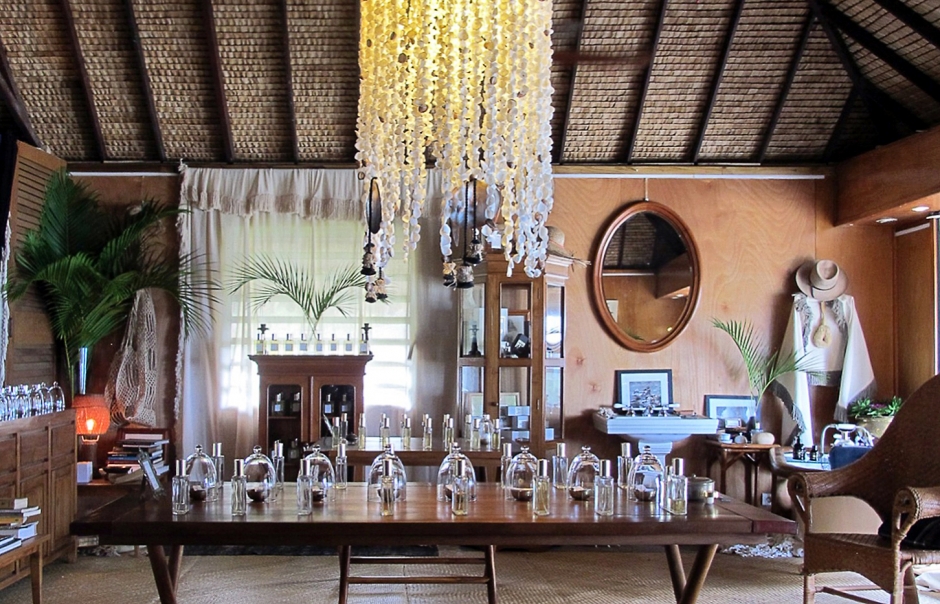 Coqui Coqui was the place that started the craze for Tulum as a jet-setter destination. The company then launched three other properties in the Yucatan Peninsula, all of them wonderful perfumeries with a tiny hotel on top, but now this chic company is bringing its rustic style and exclusive hospitality to the very distant, exotic shores of Bora Bora — and we are sure this will be a hit. Other than the lovely design, Coqui Coqui will be filled with the signature scents (with the addition of eight new French Polynesian-inspired fragrances).
Website: Coqui Coqui Bora Bora. Opening: Fall 2018. Photo © Coqui Coqui
---
80Hotel Pacai, Vilnius, Lithuania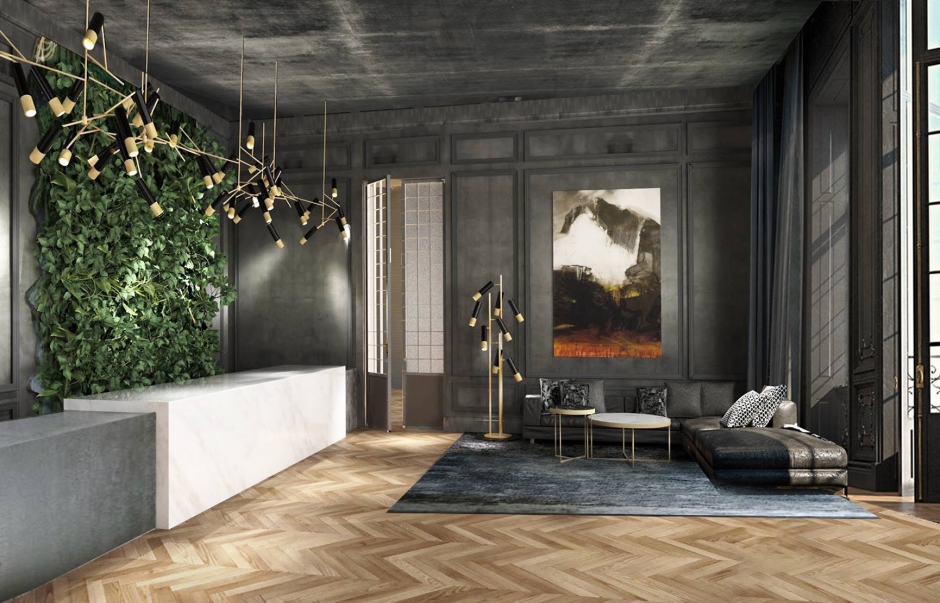 Curated by The Design Hotels, this will be their first property in the Baltic States. Housed in a magnificent, authentic 17th-century mansion, this new development will offer a truly unique take on a baroque palace, with a sleek contemporary design set against historical grandeur. The minimalist challenge to the heritage decoration captures the vibe of Vilnius as a city that can trace its history to 13th Century but is vibrant, young and optimistic in spirit. The new hotel, offering just over one hundred rooms, plus two restaurants, four meeting rooms, a spa and a beautiful courtyard, will provide a level of luxury that will surely set the new benchmark for the hospitality industry in Lithuania.
Website: Hotel Pacai. Opening: spring 2018. Images © Hotel Pacai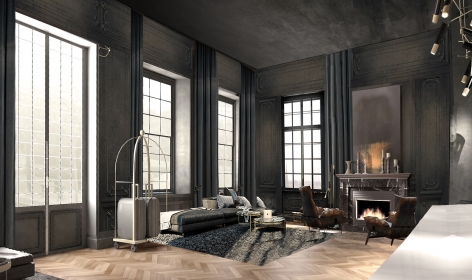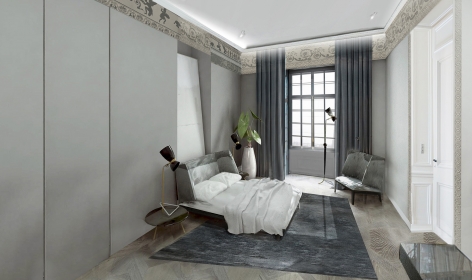 ---
//Other Notable Openings of 2018
Best of the rest:
Let's supplement the above 80 Top Openings with the quick list of additional hotels, lodges and resorts due to launch this year. These are also worth keeping an eye on.
Africa & Middle East
The Constance Aiyana, Zanzibar. Opening date: January 1, 2018.
Great Plains Conservation will be opening new Selinda Pioneers Camp in Botswana (December 2018) and Mpala Jena Camp, within the Zambezi National Park in Victoria Falls, Zimbabwe (July 2018).
Qorokwe, Okavango Delta, Botswana. Just opened.
Kings Pool, Linyanti, Okavango Delta, Botswana. Completely rebuilt in 2018.
Singita Pamushana, undergoing a rebuild from January through May 2018.
Stanley & Livingstone Boutique Hotel, Victoria Falls, Zimbabwe. September.
Al Manara, A Luxury Collection Hotel Saraya Aqaba, in Jordan (image below right). Set to open April 1, 2018.
Al Bait Sharjah, United Arab Emirates (image below left). Opening in 2018.
Mandarin Oriental Doha, Qatar. Early 2018.
The Drisco, Tel Aviv, Israel.  Spring 2018.
ME by Meliá, Dubai, UAE. Much-anticipated debut in the Middle Eastern will open at the end of 2018 as the only hotel project to feature all interiors and exteriors personally designed by Zaha Hadid (image below in the middle).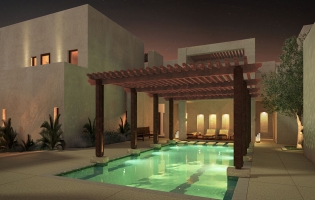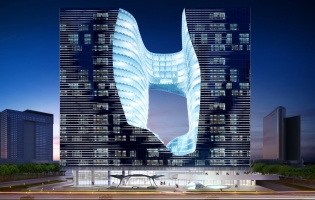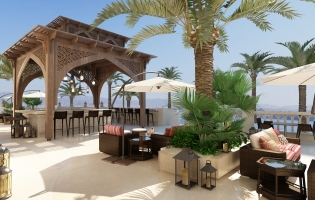 Asia & Pacific
Ayana Komodo Resort, Komodo, Indonesia (summer 2018)
AVANI Sunset Coast Samui Resort & Villas, Koh Samui, Thailand. September.
Akyra Sukhumvit Bangkok, Thailand. Q2 2018.
Fairmont Maldives, Sirru Fen Fushi, Maldives (image below left). January 2018.
Kudadoo Maldives Private Island by Hurawalhi, Maldives. Summer 2018.
The Residence Bintan, Indonesia (image below right). February 2018.
Regent Jakarta, Indonesia. Late 2018.
The Murray, Hong Kong, China (image below in the middle). January 2018.
1 Hotel Haitang Bay, China. Opening Late 2018.
Iraph Sui, a Luxury Collection Hotel, Okinawa, Japan. Late 2018.
Six Senses Singapore. Split across two buildings that are an easy wander apart. Six Senses Duxton (due to open in April 2018) and Six Senses Maxwell (July 2018) will mark the brand's first city hotels, celebrating local Singapore culture and history while adding a touch of playfulness to the heritage properties.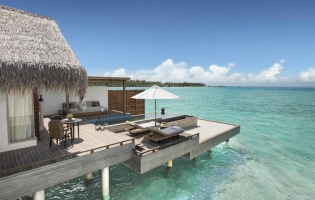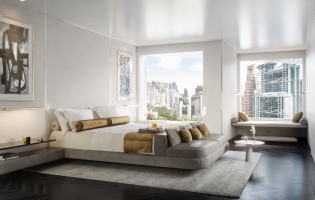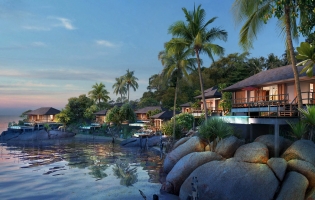 Americas
Rosewood Little Dix Bay, British Virgin Islands (image below left). The hotel will be reopening after a full renovation in December 2018.
The LINE CD, Washington (image below in the middle). Opens in January 2018.
Freehand New York, US. Also January 2018.
Rosewood Baha Mar – Nassau, The Bahamas (spring 2018)
Rosewood Miramar Beach Montecito, Montecito, California. Summer 2018.
Montage Los Cabos, Mexico. May 2018.
Nobu Hotel Los Cabos, Mexico. To launch at some point in 2018.
Solaz, A Luxury Collection Resort, Los Cabos, Mexico (image below right). March.
St. Jane Chicago, Illinois, US. Spring 2018.
Downtown LA Proper, Los Angeles, California, US. Mid 2018.
Under Canvas Mount Rushmore, Keystone, South Dakota. June 2018
Itz'ana Resort & Residences, Placencia, Belize. Completion 2018.
Hotel Birks, Montreal, Canada. Opening May 2018.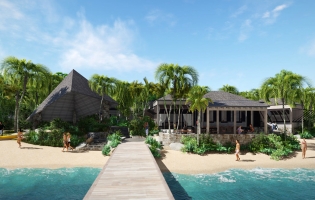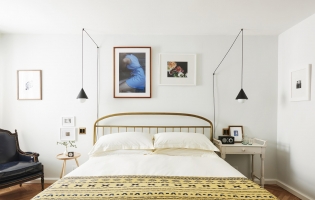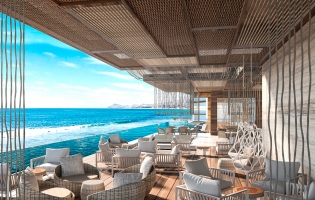 Europe
Hotel des Grands Boulevards, Paris, France. January 2018.
The Dixon, London, United Kingdom. Early 2018.
Vintry & Mercer, London, United Kingdom. Spring 2018.
Principal London (image below right). Opening in April 2018.
The Oscar, London, UK. April 2018.
The Langley, A Luxury Collection Hotel, Buckinghamshire, UK. June 2018.
Belmond Cadogan Hotel, London, UK. Opening in 2018.
Nobu Marbella, Spain. March 2018.
The St Georges, Helsinki, Finland (image below left). Spring 2018.
The Fontenay Hamburg, Germany. March 2018.
Bairro Alto Hotel,  Lisbon, Portugal. In February 2016, the hotel began an extension project led by award-winning architect Eduardo Souto Moura, which has included the renovation and addition of the adjacent 18th-century building, to add a further 33 guestrooms. The new area also includes an innovative concept restaurant, 4 state-of-the-art meeting spaces and an indulgent wellness area, making Bairro Alto the most comprehensive luxury boutique hotel in its neighbourhood. Reopening projected for September 2018.
Elizabeth Unique Hotel, Rome, Italy.  February 2018.
Finally, why not check out our previous lists? See the top 2017 openings or our list from 2016 and 2015. There is even more in our T+S Magazine and stay tuned for our upcoming Hotel Reviews. Happy travels!