On a few occasions, when staying in a luxury lodge in Africa, we were able to spend a night "under the stars," and each time, it was a beautiful experience. But how about sleeping under the stars in a five-star nest? That's a new one.
This is the promise behind the Nay Palad Bird Nest. Tapping into the hottest eco trends of the booming luxury travel niche, Segera Retreat offers a new, one-of-a-kind experience. The Bird Nest is an exclusive suite created to evoke the romance of Africa, and the desire to get in touch with the primal nature.
Located in the heart of Laikipia Plains, the Nest is complementary to the regular Segera Retreat stay, rather than replacing it — and as such it resembles those under-the-stars gigs, which are typically designed as fancy one-night experiences.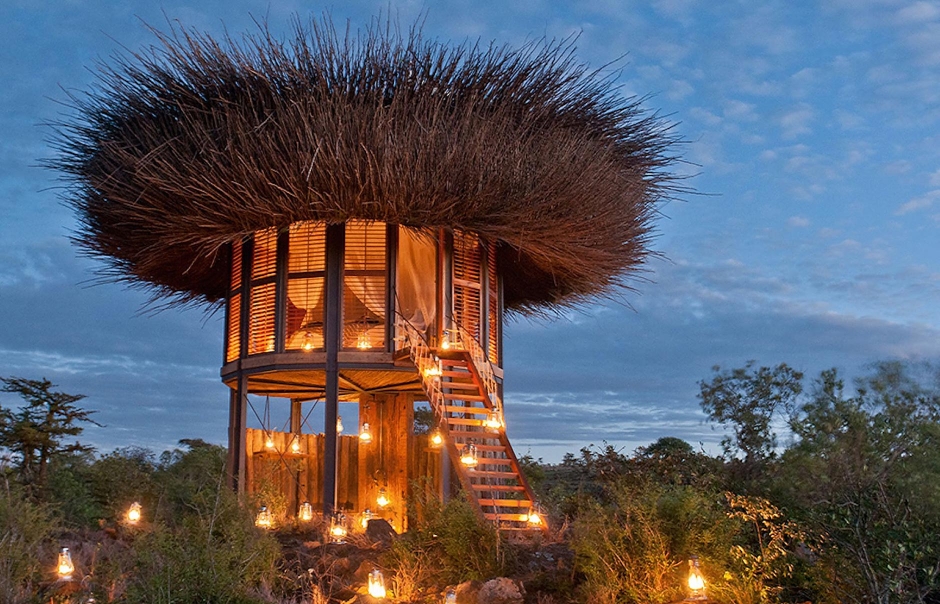 At the end of a safari-filled day, the Segera guests are brought to the Nest, and after a champagne sunset and a picnic-style dinner, they are left alone to enjoy a night "in the nest." In the morning, breakfast is also held here, with the chance to see wild animals ​gathering ​at the river bank (elephants frequent the spot!). After breakfast, it's back to the Segera Retreat.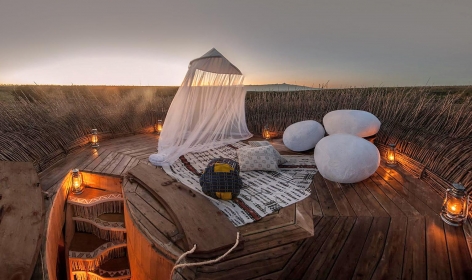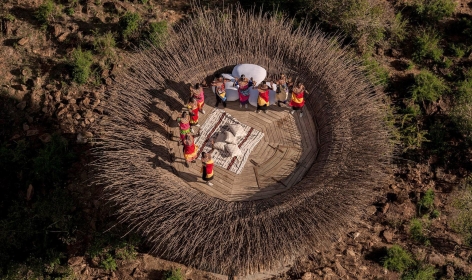 "To wake up to the magical sound of wildlife and birds, surrounded by pristine nature as far as the eye can see, is a life-changing experience; this is a place of true, untouched wonderment" — Jens Kozany, General Manager, Segera
The Nay Palad Bird Nest is designed for a romantic night for two, but this does not mean the suite lacks luxuries. The rooftop "nest" — constructed from tree branches — makes only a top floor of the suite. One floor down there is also a bedroom featuring all the amenities expected to be found at any luxury lodge (including an en-suite bathroom with solar-heated water and a flushing toilet.)
The place is perfect for a couple, but it can be made to accommodate a small family, with children enjoying the adventure of sleeping out in the Nest while the parents cozy up in the bedroom.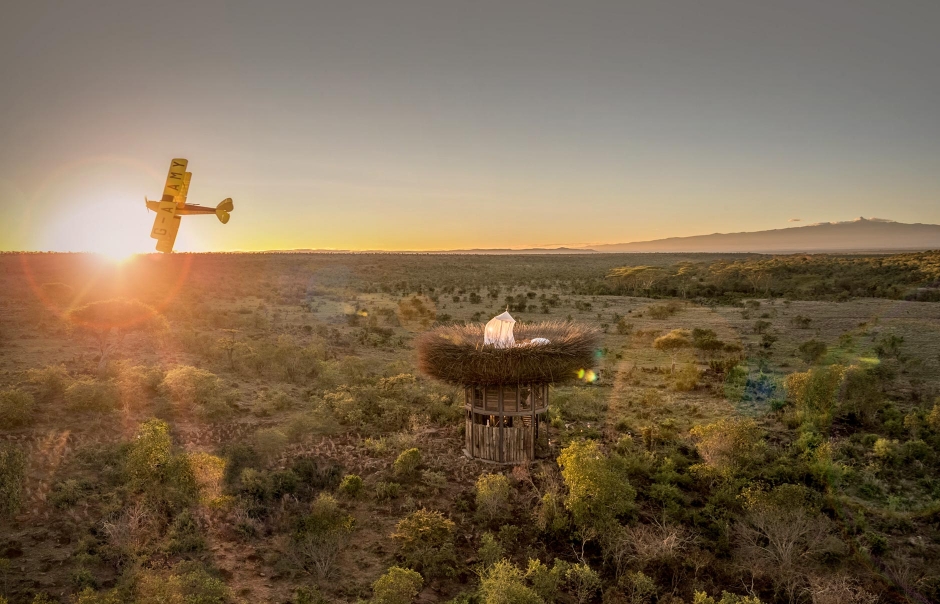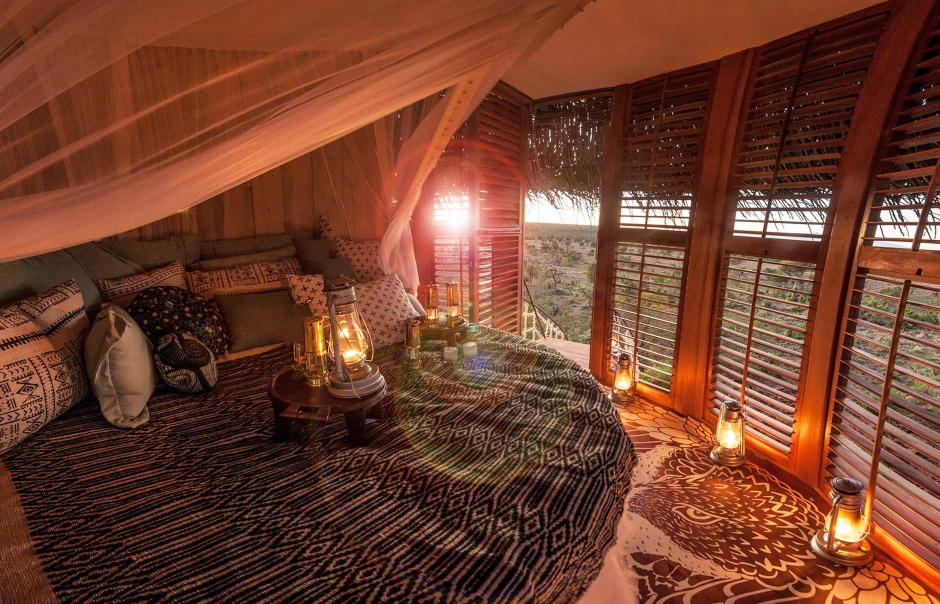 By the way, that yellow biplane on the photos? It's the very same aircraft (now refurbished) that was used in the Oscar-winning movie Out of Africa. It is owned by Segera and can be used for excursions on a limited basis. Talking about the romance of safari!
Photos © Segera Retreat