Originally a winery, then a corn mill—now Villa Fabrica, after a sleek restoration: this original building allows for lofty interiors, sharp corners and lots of light.
The property may be atypical for Santorini, but a deep understanding of the traditional style underlays its design. The white polished cement and eco–friendly materials are still in: a canvas to the splendor of Fabrica's high ceilings, natural light and minimalist furnishings. Some of the mill machinery left in situ, sculpture-like, became part of the décor, giving the property a unique character.
*This post contains affiliate links and we may earn a commission, at no extra cost to you.
Alternatively, book Villa Fabrica via:
Homes & Villas by Marriott or see what others think on TripAdvisor.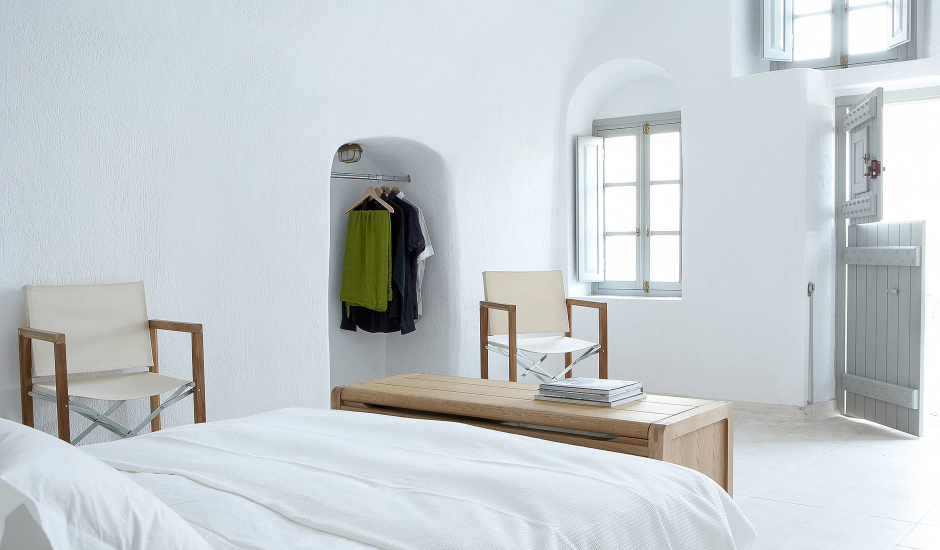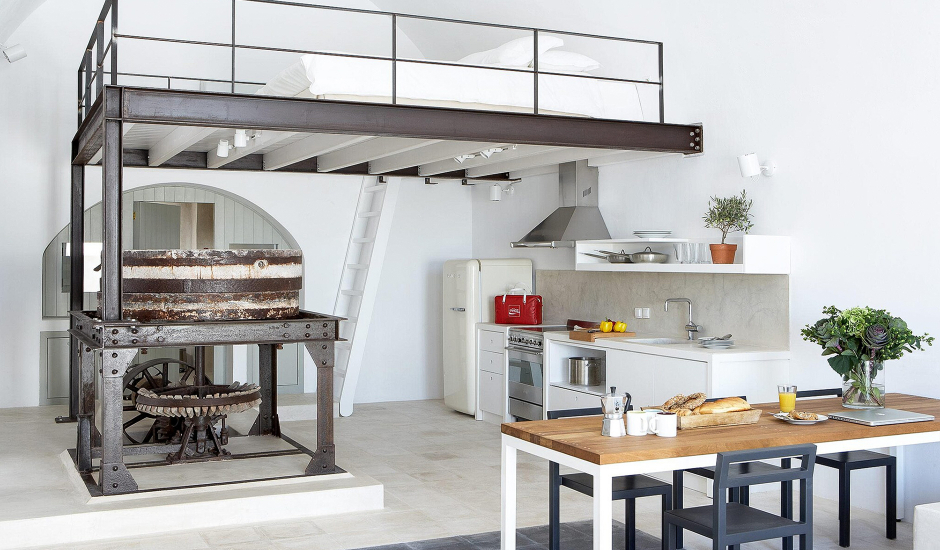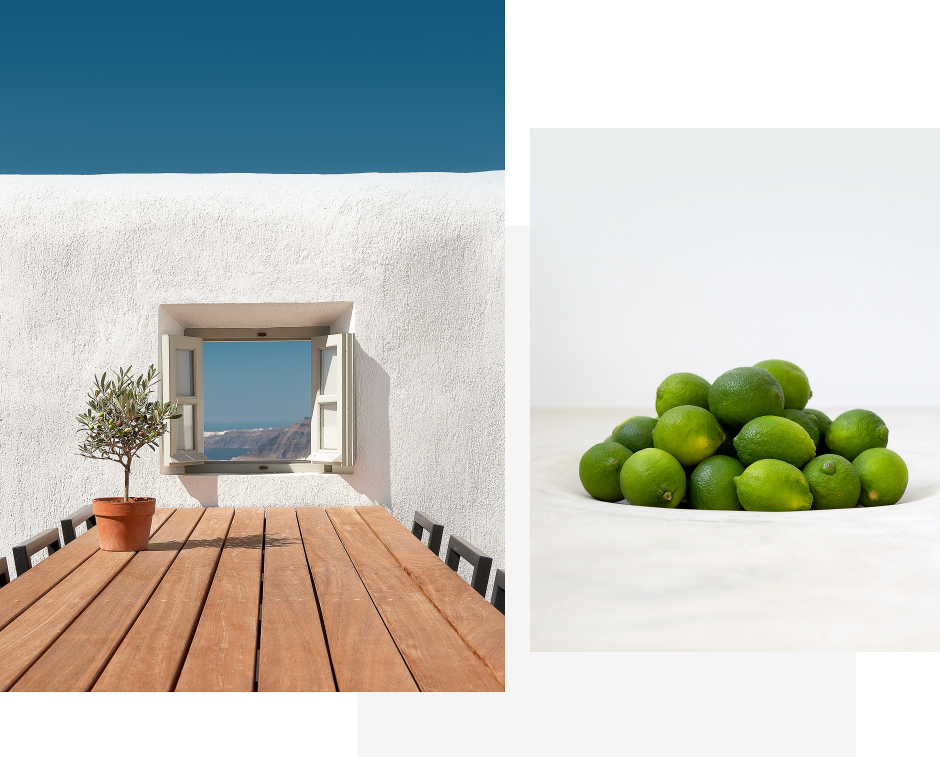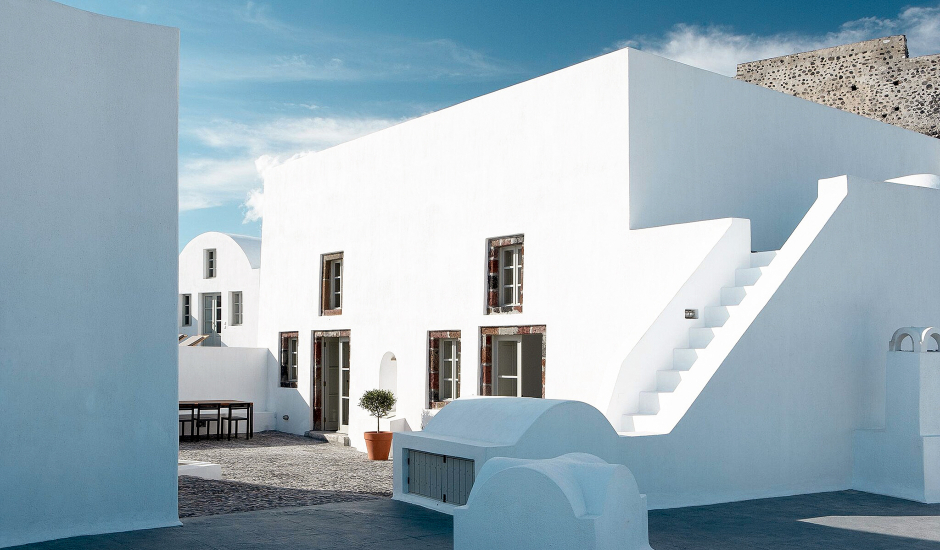 Light and space
"The whole renovation effort was based on the notion of 'inserting' a new use (vacation housing) in the old structure while maintaining the spatial qualities of the original architecture."—Yannis Kaklamanis, architect.
The property is made up of four distinct housing units. It can be rented individually, but its layout mean that Fabrica can be split into two separate, private villas.
Alternatively, it can be rented as a whole, offering a perfect retreat for an unforgettable wedding or a big family reunion. Fabrica sleeps up to 20, and accommodates 14 and 6 guests respectively when split. There is also a public space with an extra full kitchen and a large dining area that oversees the pool area.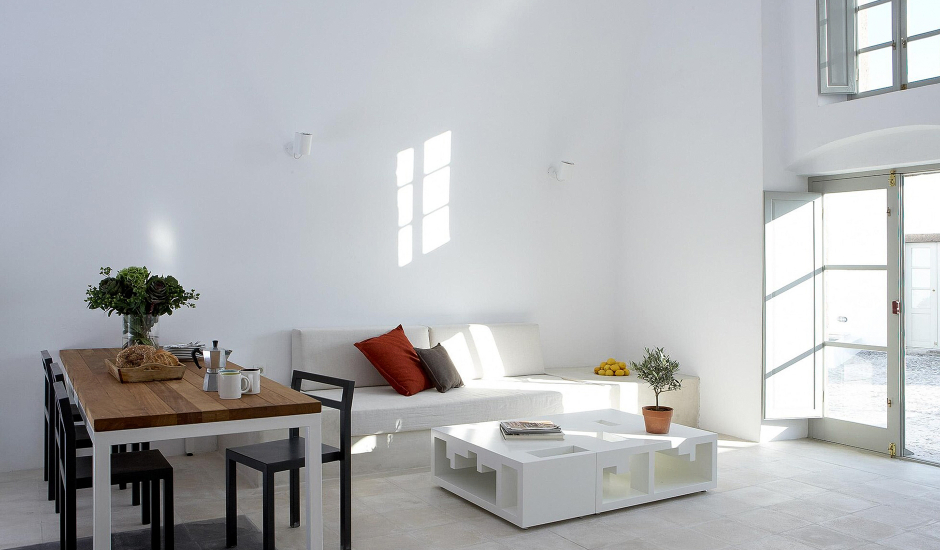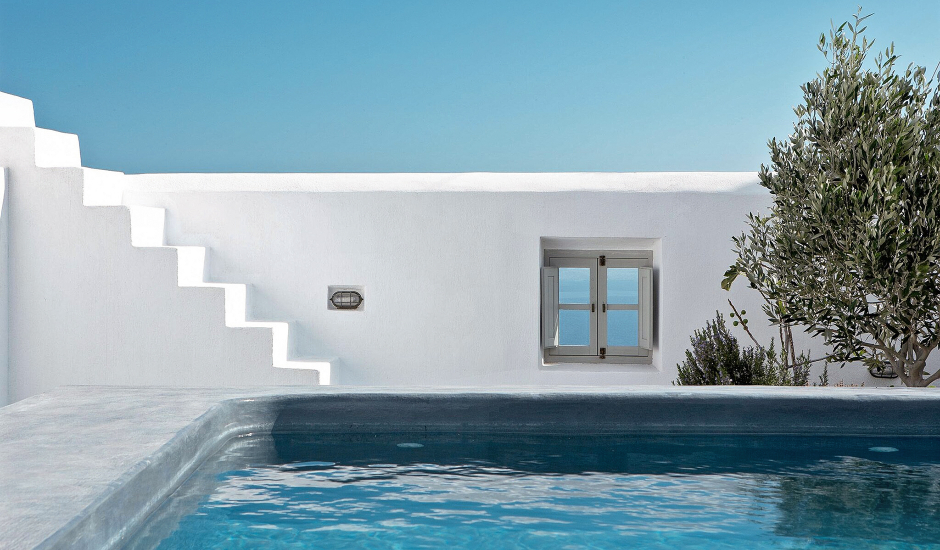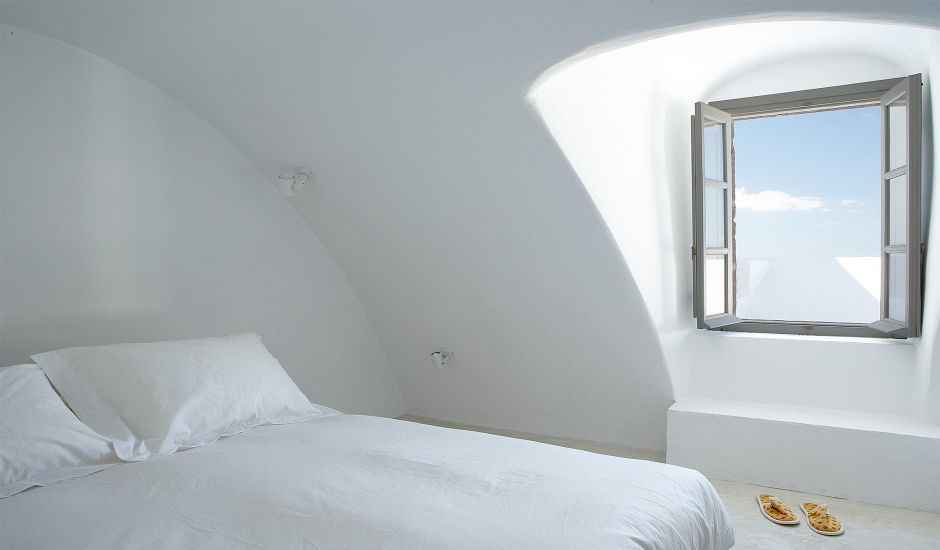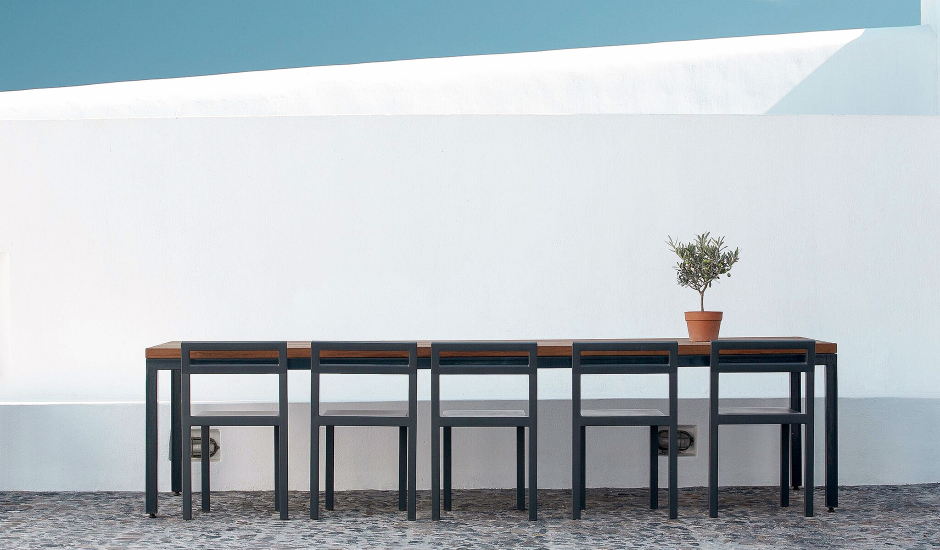 Fabrica's essential purpose is clear: two impressive pool terraces and various additional alfresco arrangements offer plenty of space to lap up the brilliant Greek sunshine. The two pools and terraces offer wonderful views of the caldera and the entire island—benefitting from the high-ground location just underneath the historically important Castle of Pyrgos.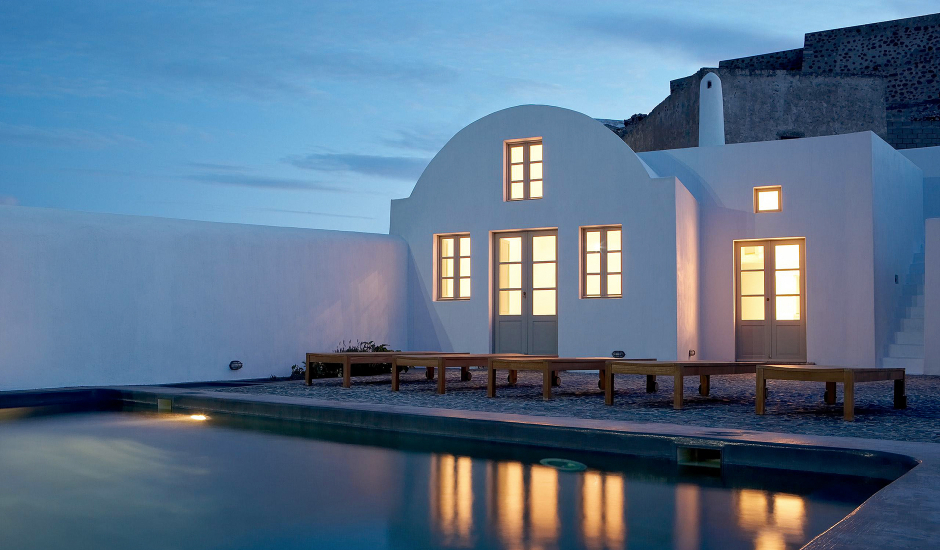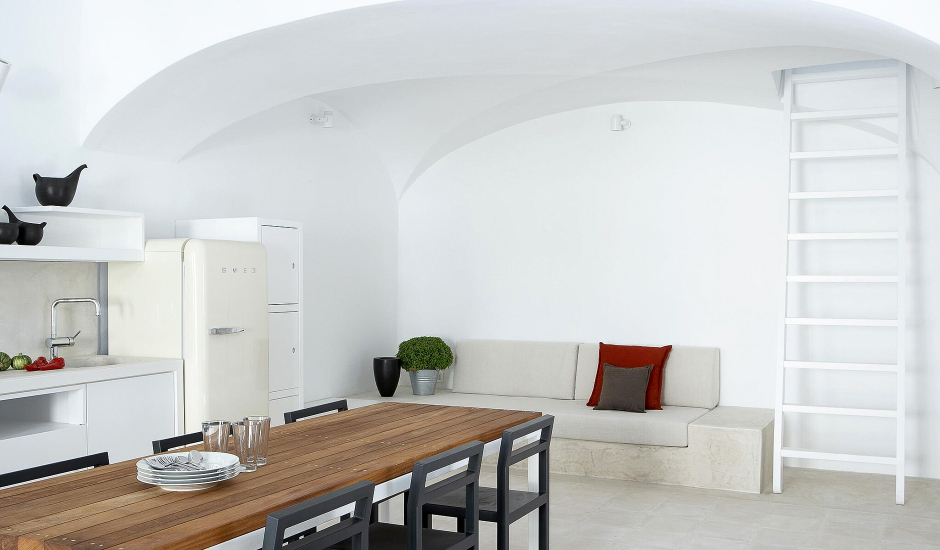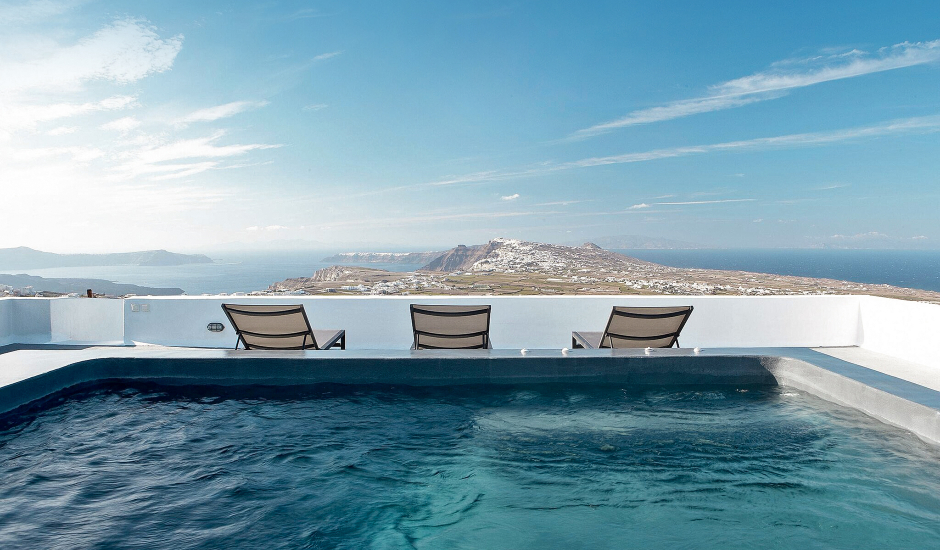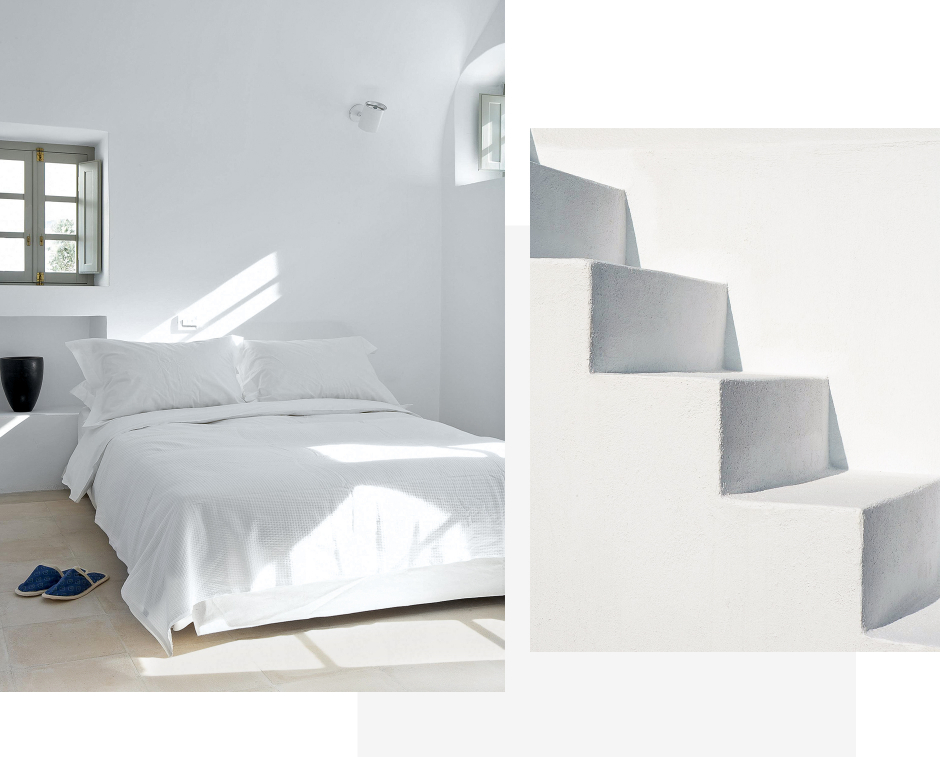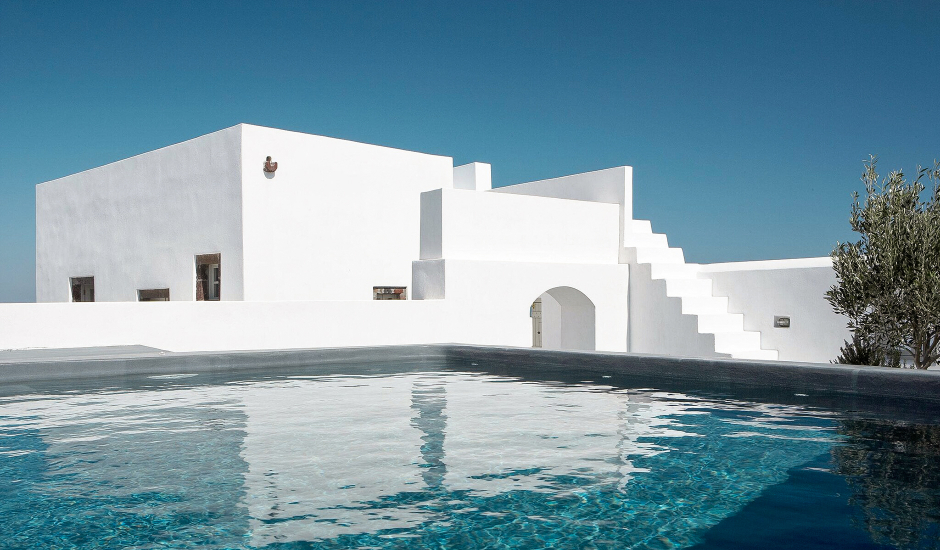 Tower views
"[The] architecture of the buildings and the almost unobstructed views of the site creates a challenging place to work on and compose an overall spatial experience for vacation living"—Yannis Kaklamanis.
The picturesque village of Pyrgos Kallistis or simply Pyrgos (literally translated as "Tower"), where the hotel is located, enjoys a magnificent setting.
The village is built on Santorini's highest point and offers views of the island in almost all directions. Medieval narrow streets, fortified walls, and hidden passages are typical features of this traditional settlement.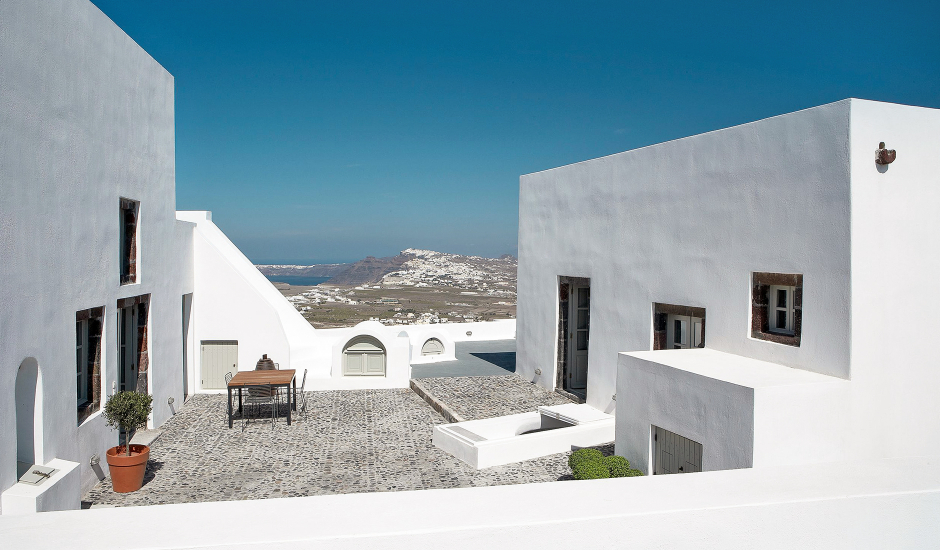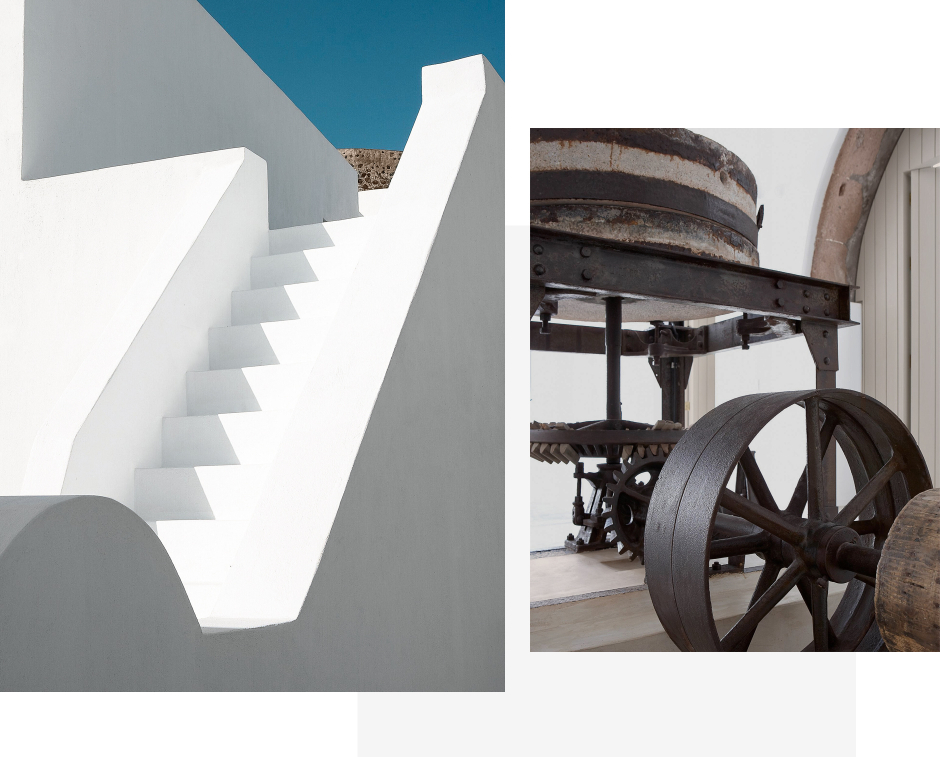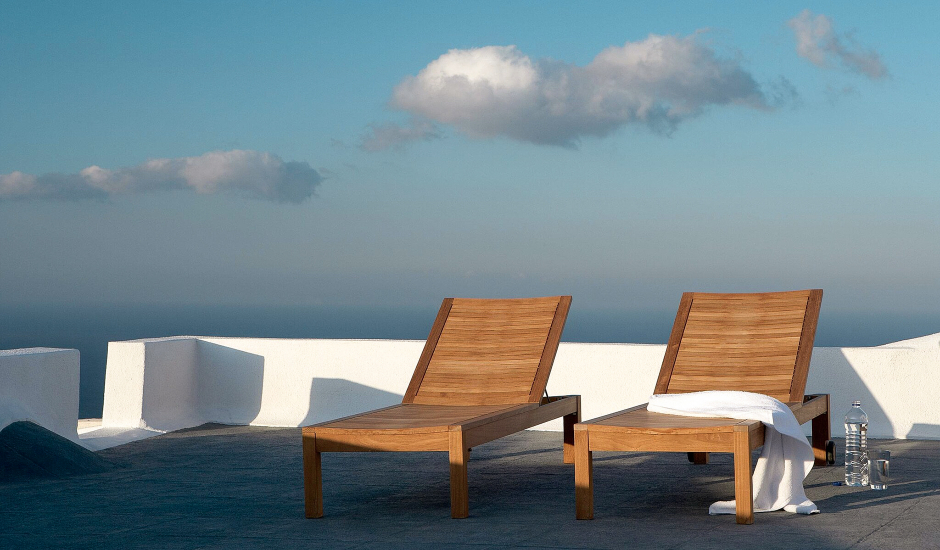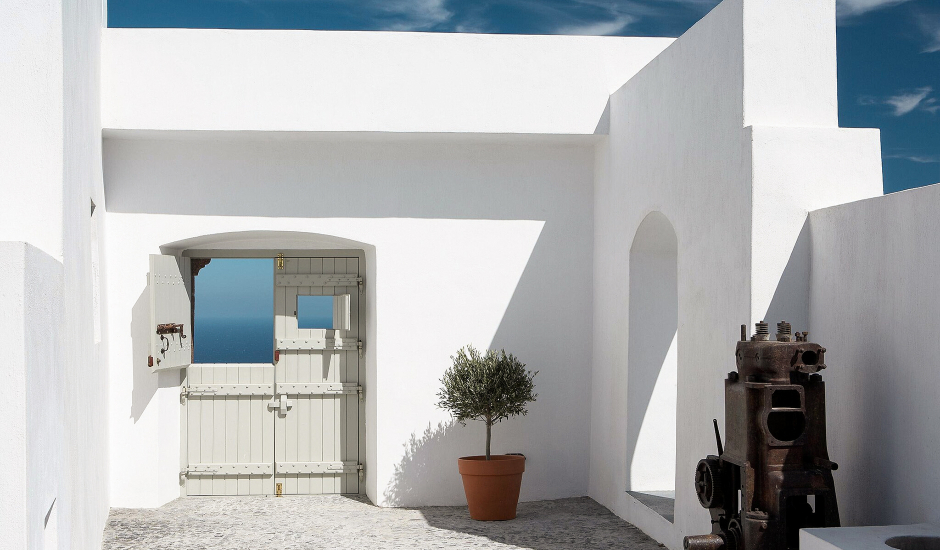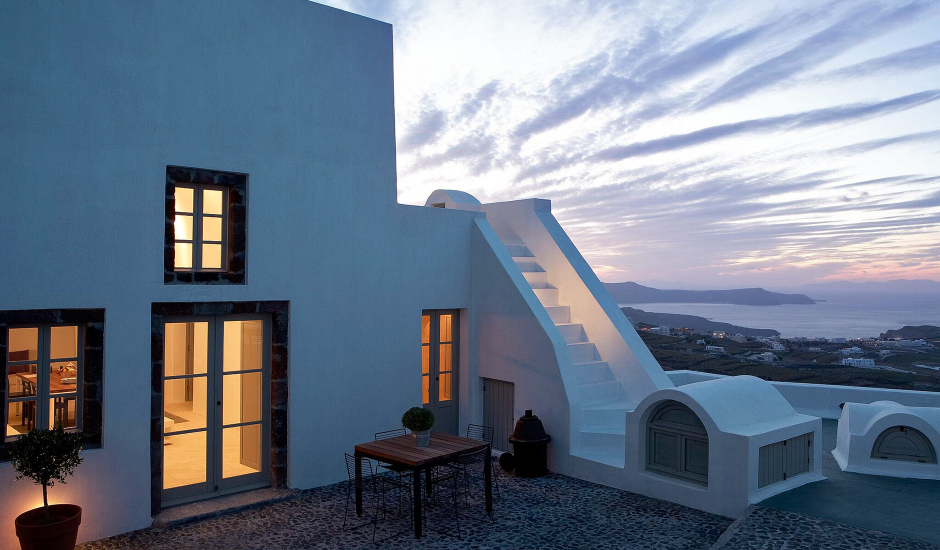 Alternatively, book Villa Fabrica via:
Homes & Villas by Marriott or see what others think on TripAdvisor.
Website: Villa Fabrica Santorini, Santorini, Greece. Photos © Villa Fabrica
---
You may also like

---
Where to stay in Santorini
More Greece recommendations:
Disclosure: We may earn commissions for purchases made through links in this post.