Researching hotels well before we book means that not often we are genuinely surprised by what we see upon check-in. But the Living Heritage Koslanda was an exception. Arriving here feels like discovering a rare gem hidden deep in a tropical forest.
Whether it is a long if beautiful train journey from Kandy, or a car drive from Colombo, it is an effort getting here. The drive from Sri Lanka capital can take more than five hours (though for us it was "only" three hours, from the Tea Country) and there are no signs that'd lead you to the right turn. A local guide and a car that can climb and navigate a dirt road is a must. But the trek has a reward waiting at the end of the journey: finding one of the most lovingly designed hotels in Sri Lanka.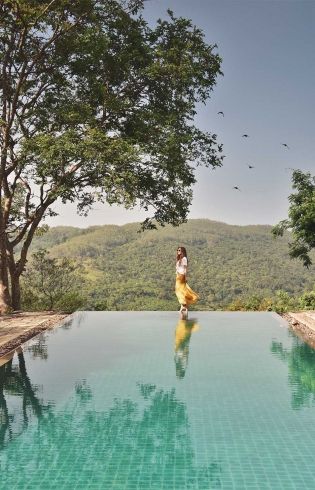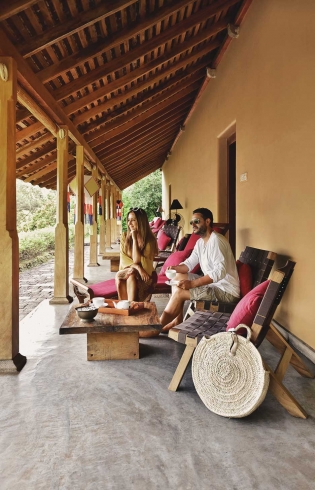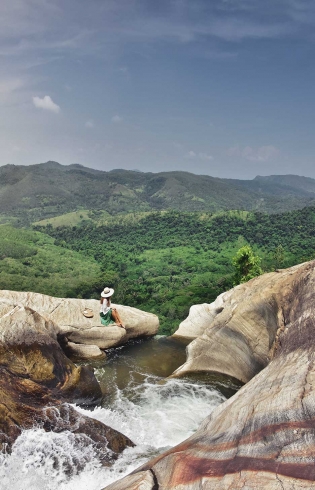 Our arrival
"The story of Living Heritage Koslanda began more than 30 years ago when Manik Sandrasagra, a Sri Lankan film director and cultural visionary, dreamed of creating an oasis in 'one of the most sacred and secret places on Planet Earth'. Devoted to preserving Sri Lanka's natural beauty and traditional heritage, Manik was a pioneer whose numerous projects sought to preserve the island's traditions." — Living Heritage Koslanda
As we walked down from the gate, a clearing in the forest revealed an immaculate lawn and beautifully designed Ambalama buildings — traditional Srilankan open structures for travelers to rest in. At Koslanda they are adopted as summer pavilions and a restaurant.
After a lovely welcome that included a cold lime ice tea and refreshing hand towels, we were led to our accommodation — one of the three Luxury Villa Suites. The villas have a shared outdoor patio spanning the length of the building, shaded under the vast overhang roof and furnished with comfortable loungers. From here we entered to find the first pleasant surprise: we had not expected the entrance to lead to a large private courtyard.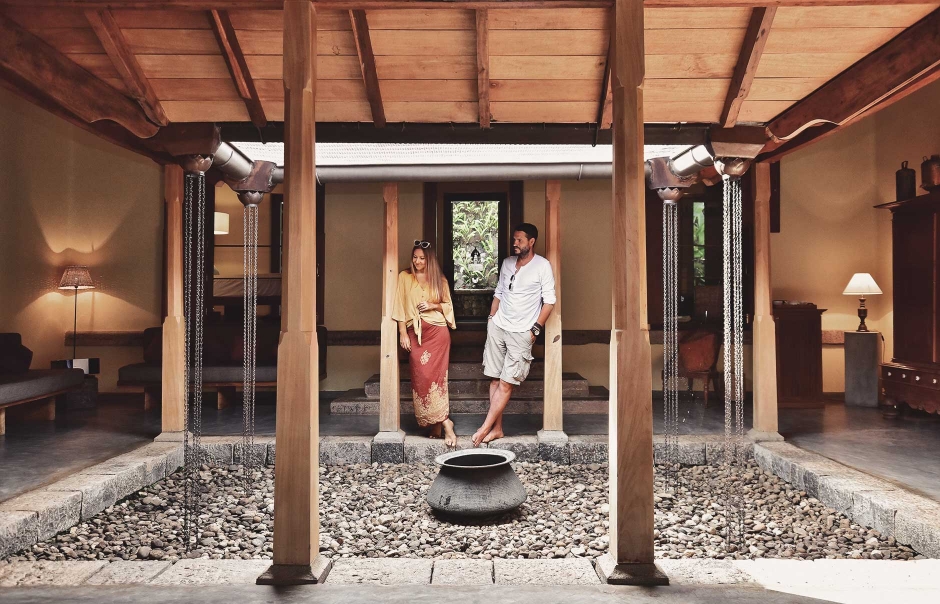 Modeled on the design of a traditional local house, where it is a focal point of family life, this space at each guest villa of Koslanda is an extra room to relax, with divans, soft chairs and tea-making facilities.
The courtyard naturally flows into the bedroom, where we experienced another "wow" moment. Beautifully appointed and spacious, with an ensuite bathroom, the bedroom leads to a stone-paved garden with an outdoor shower and jacuzzi pool, all enclosed by a wall dressed in tropical vines and plants. It has a feel of a pure tropical romance.
Private Waterfall
You may also like

---
Splendour and retro booths
As if in contrast to the dark and moody villa suites, the hotel has recently introduced the new Forest Pavilions. They are set among the trees, filled with light and swept by the tropical breeze. They are designed to have an almost ethereal quality, with flowing mosquito nets and an off-white colour theme.
One of the places we loved in particular at the Living Heritage Koslanda was the swimming pool. Picturesque, with a truly stunning view, and an Ambalama at one end, the pool area was where we'd come to relax often.
An unusual attraction at the hotel is the private waterfall, accessible through a forest path. It's a highlight for many guests, especially in contrast to any public waterfalls, which are always buzzing with tourist activity. The staff can advise on the best time to go, to ensure no other parties are visiting at the same time. (In the wet season be careful on the way there as nasty leeches hid in the wet undergrowth. Wear proper clothing; better still, visit in the dry season).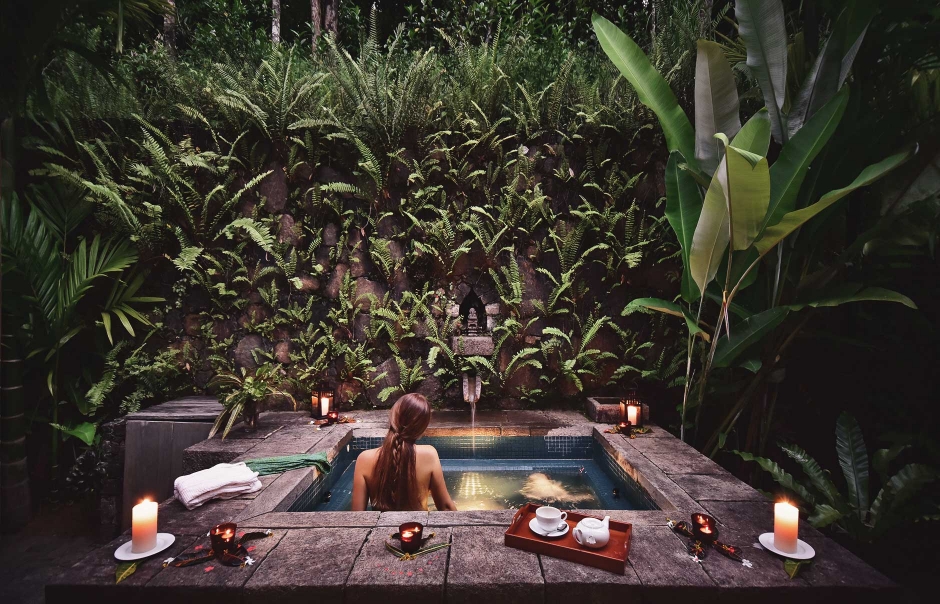 Exploring the countryside
"[…] Come to Koslanda on the Sri Lanka Railway, which travels from Kandy through to Ella […] and experience one of the most scenic and most economic journeys of your life."
— Living Heritage Koslanda
The bottom of the Diyaluma Falls—the second largest waterfall in Sri Lanka—is only a short walk away from the hotel. Even if the place is busy it's still well worth checking out, though if you want to get to the top for the view and that Instagram pic, you need to hire a local guide. It's next to impossible to find the right forest path otherwise — ask at Living Heritage Koslanda and they will organize the guide and transport for you.
Other attractions include a visit to a nearby rubber or tea plantations. The town of Ella is also not too far. You can fit a few activities and places in a day's trip: e.g. Climb Ella's Rock or Little Adam's Peak for fab views, have lunch in Ella, then visit the picturesque Nine Arch Bridge.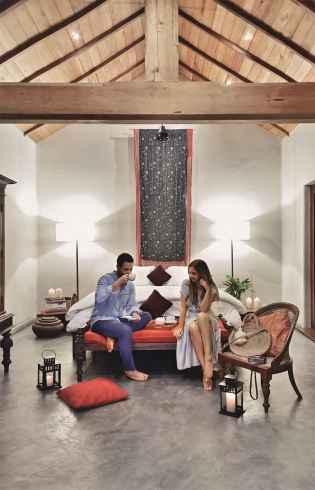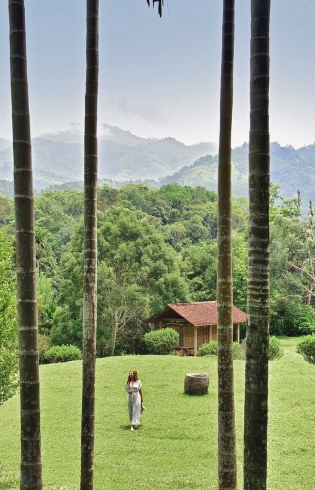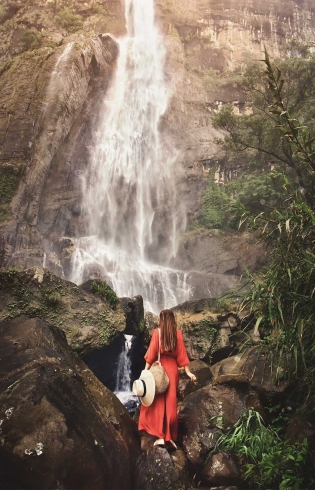 Having spent some time at the Living Heritage Koslanda we realized that the greatest discovery here is the staff. They make the hotel truly special. Their friendly approach contributes to the lovely atmosphere; plus, what they do with food merits a special note as well. Kudos to the owner and co-creator Lucy Adams for creating a remarkable place at the heart of Sri Lankan countryside.
Find out more on the Living Heritage Koslanda website.
Photos © TravelPlusStyle.com. Interactive gallery © Living Heritage Koslanda