This is more like urbane apartment living than the typical island getaway. The Elysian's 26 private villas face out onto walled garden courtyards, each one with a private eight-meter swimming pool.
Inside, the look is a sort of cosmopolitan contemporary Asian, all clean lines, local teak wood and light stone.
Rooms are outfitted with all the conveniences of city life, from broadband internet and 40 channels of cable to Bose sound systems with pre-loaded iPods. Each one comes with a lounge, day bed, outdoor garden furniture and a sprawling modern bathroom with a massive soaking tub.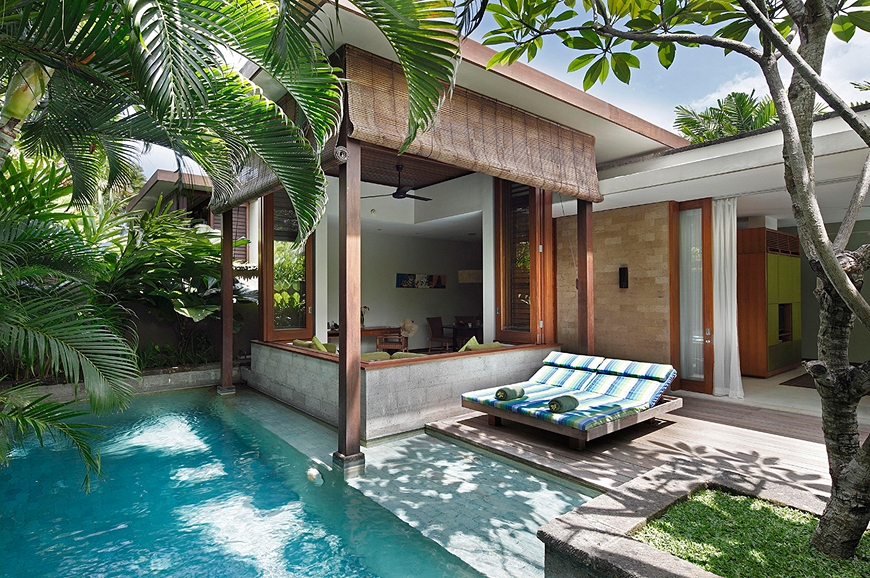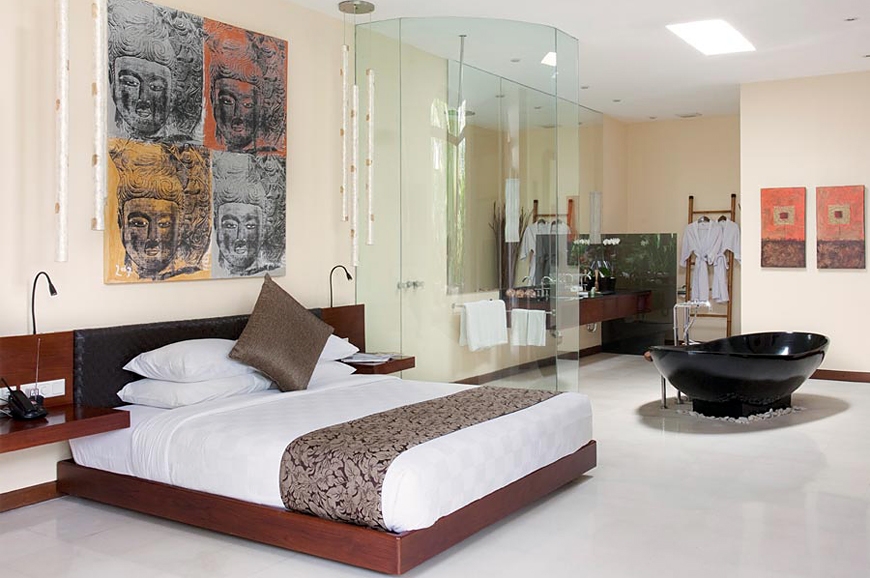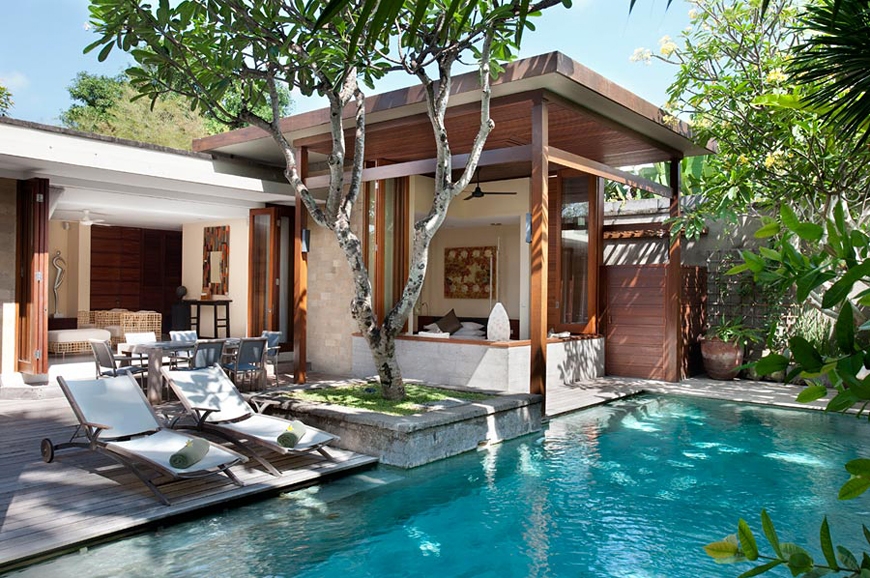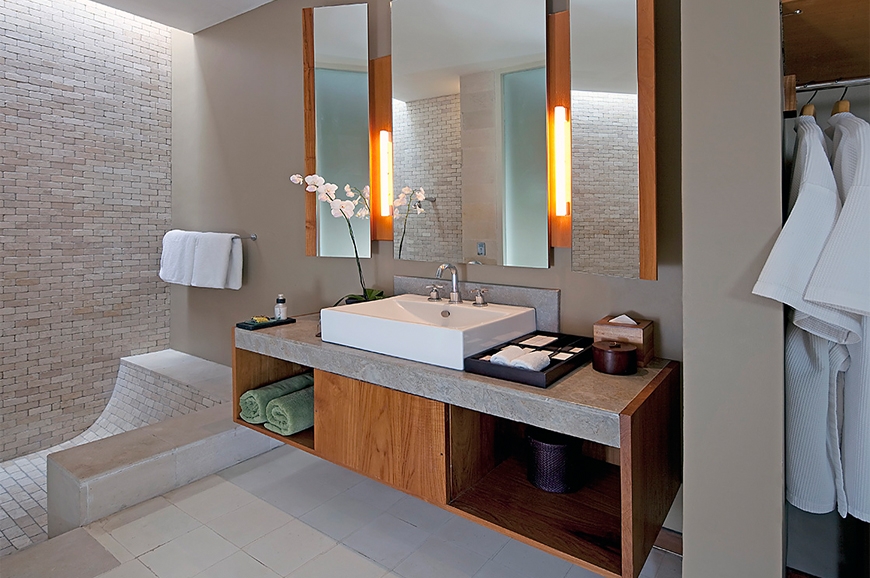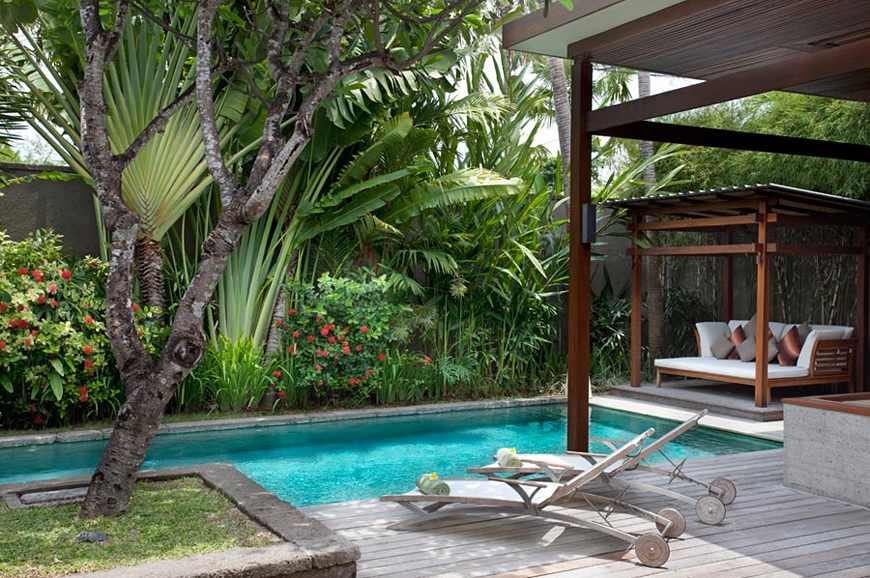 Should a social mood strike, there's more to the Elysian than just the privacy of the villas. There's a spa, of course, including yoga and aromatherapy among its offerings, and a 25-meter swimming pool surrounded by cabanas and a Balinese temple. The poolside restaurant is perfect for a leisurely night in, and the Elysian's location means any number of fine options are just outside your door.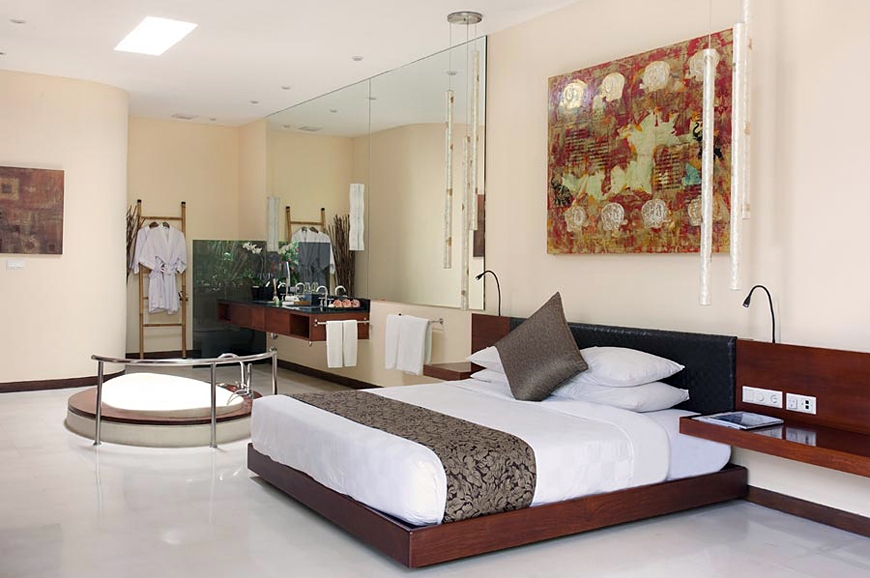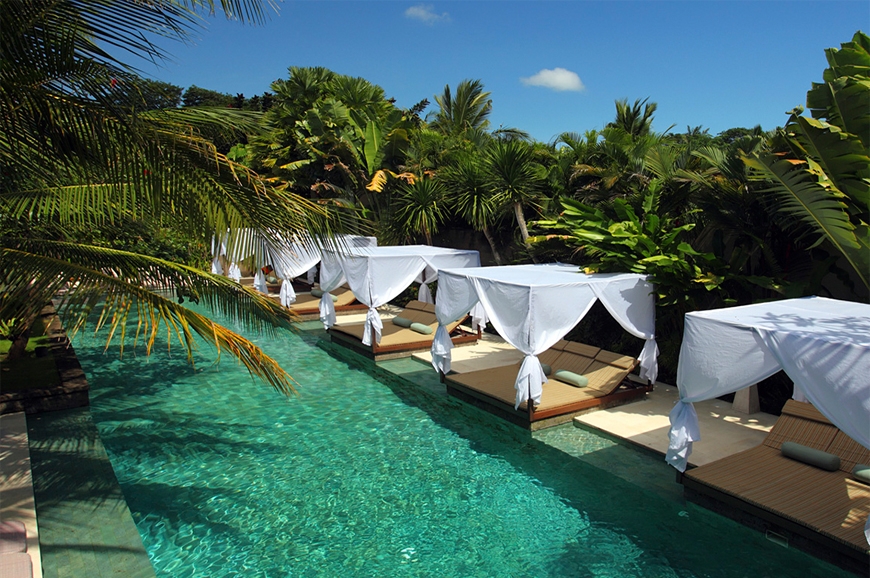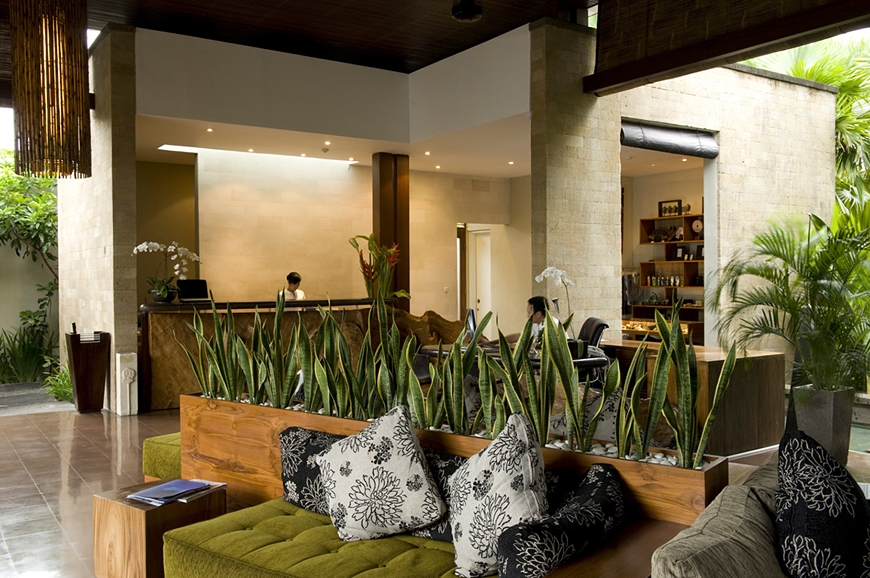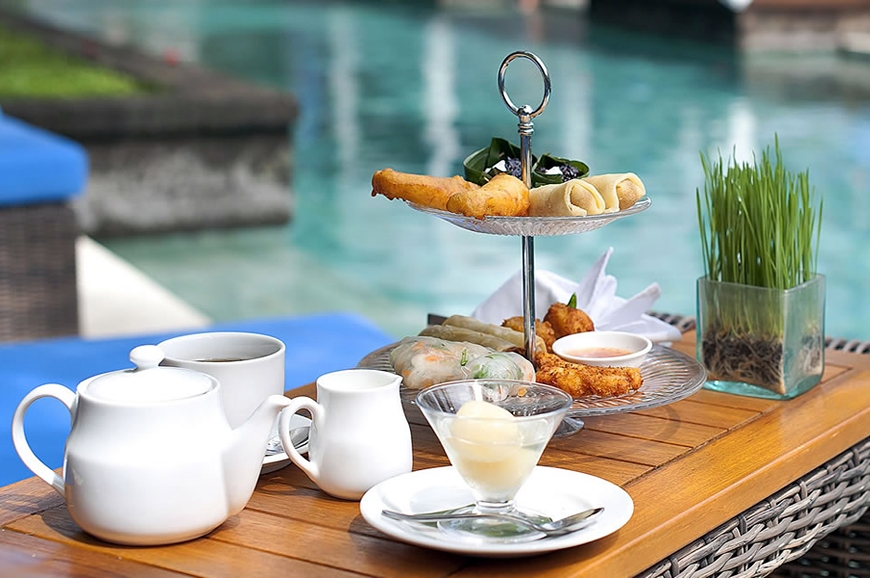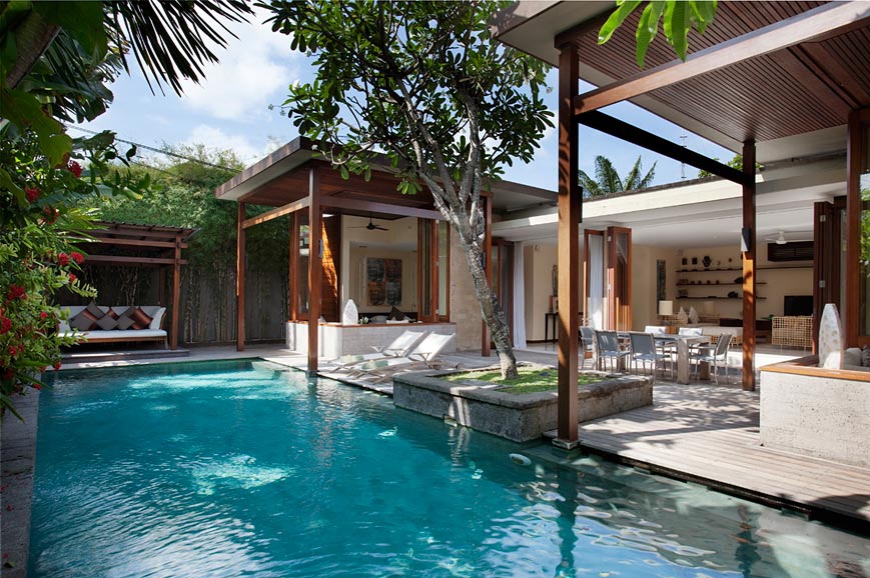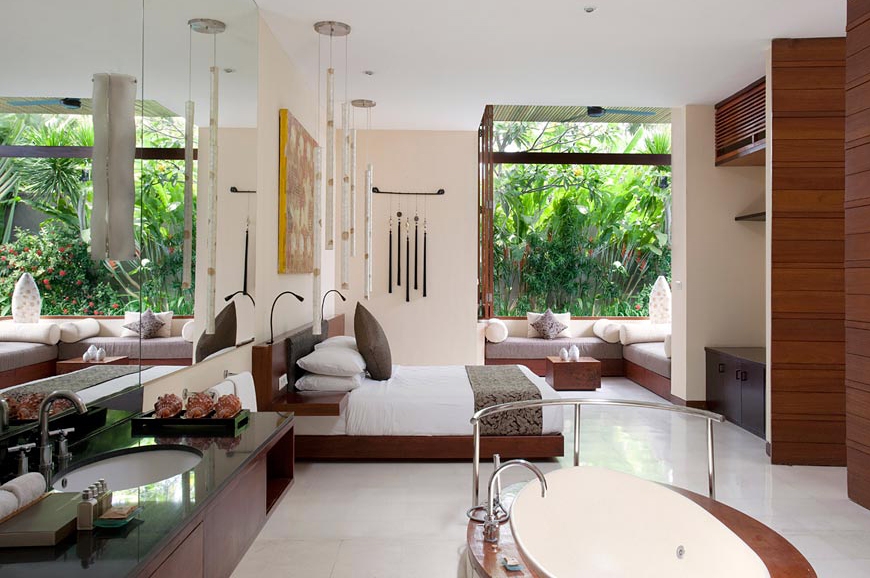 ---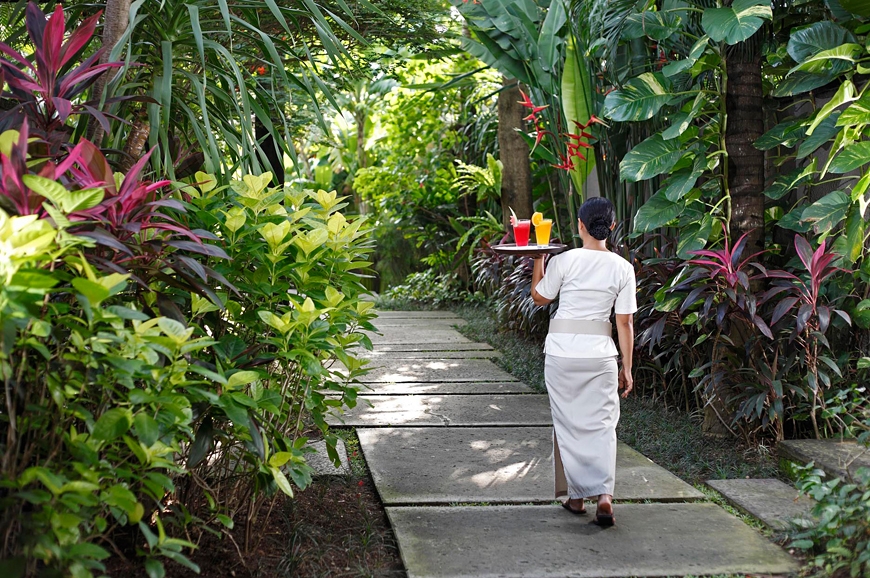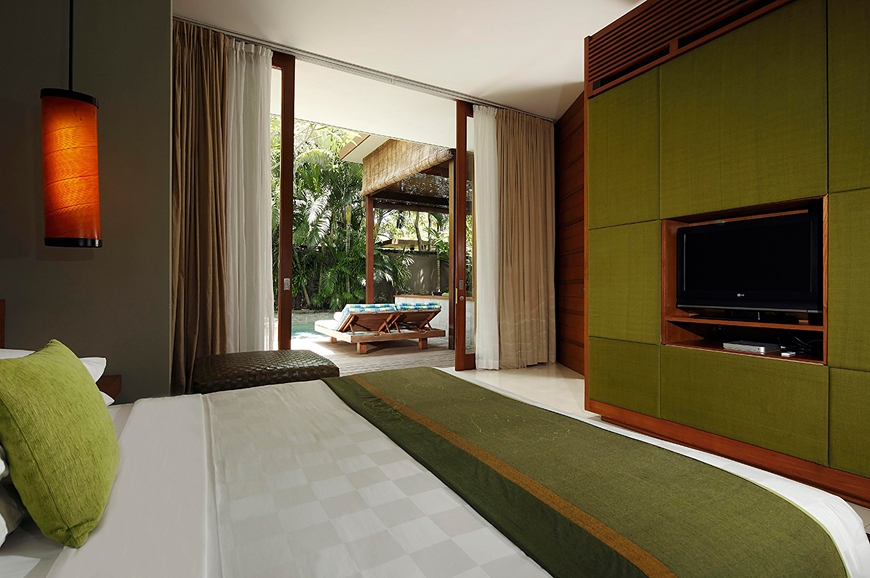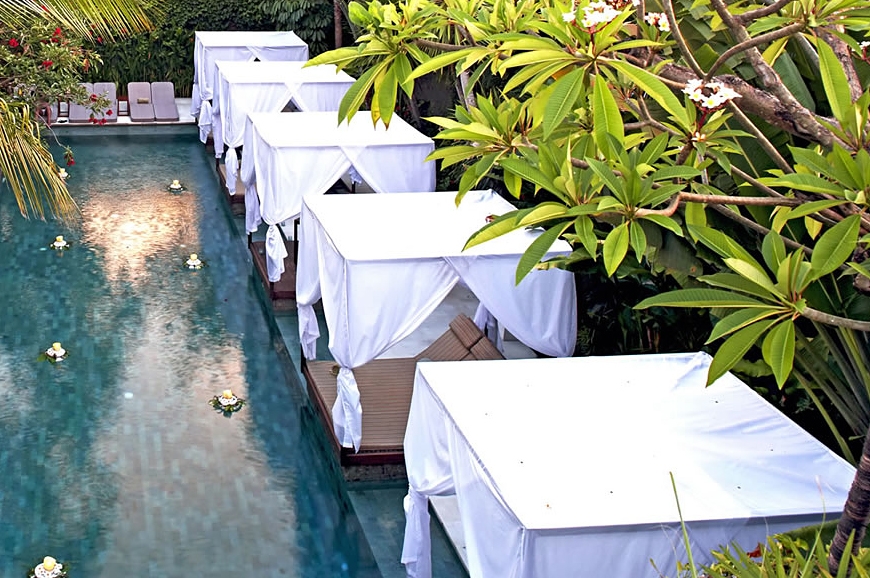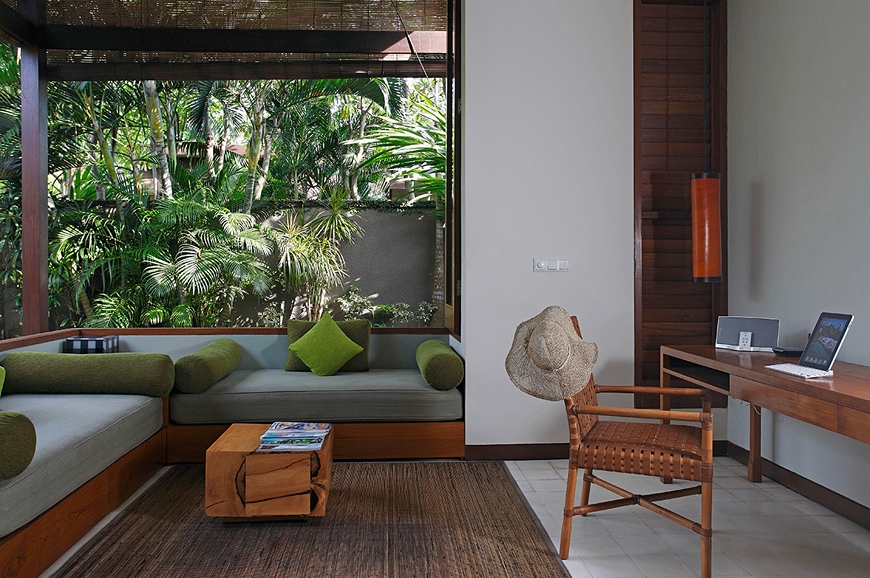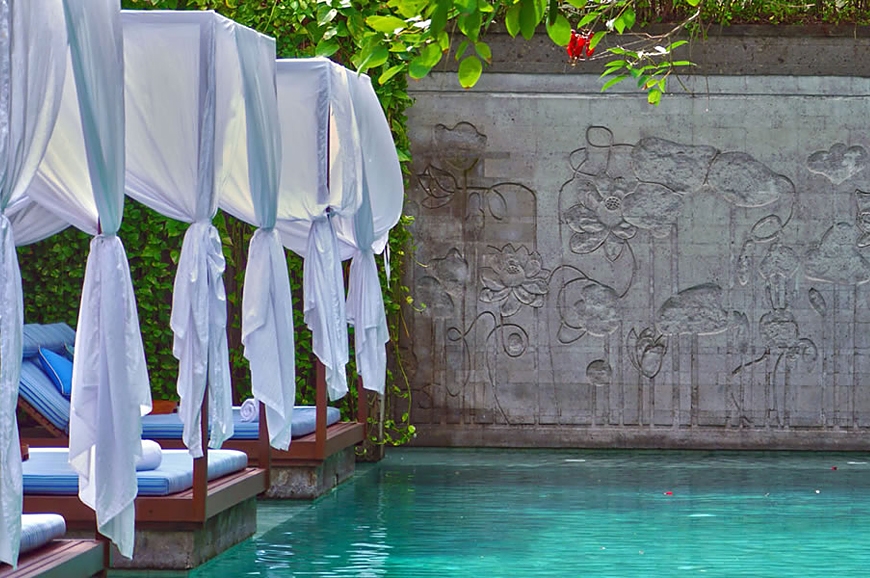 Text courtesy of Tablet Hotels. All photos © The Elysian.