There's more than a whiff of classic, elegant Manhattan modernism about the Nolitan, along with an appropriately deep vein of downtown funk, which makes sense, as the architects are the same partnership responsible for the Hotel on Rivington.
Very few New York hotel rooms can count sheer acreage among their strengths. The Nolitan's rooms make the most of their space with simple floor plans, including wide-open bathrooms. It's a crisp, clean look, with a focused palette and a bit of hardwood and raw concrete for some textural contrast, furnished with mid-century desk chairs and high-end contemporary pieces.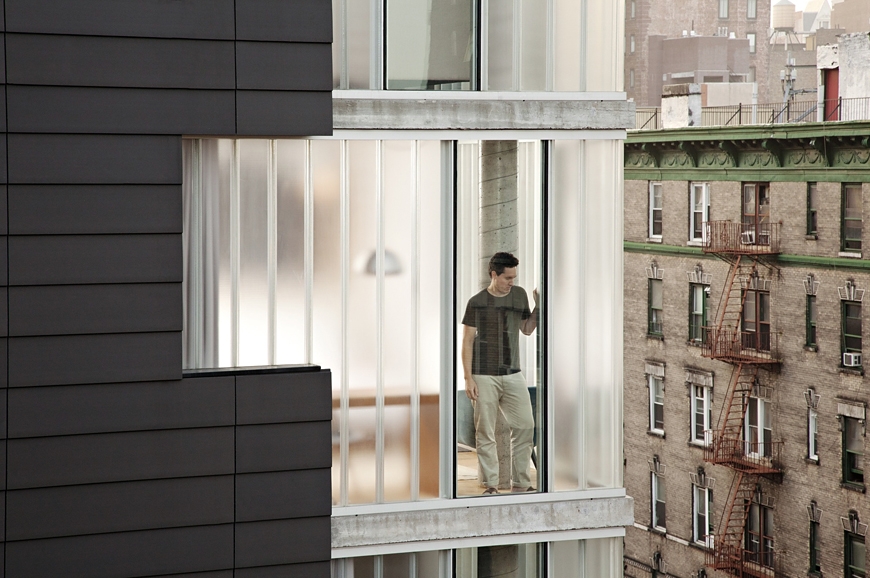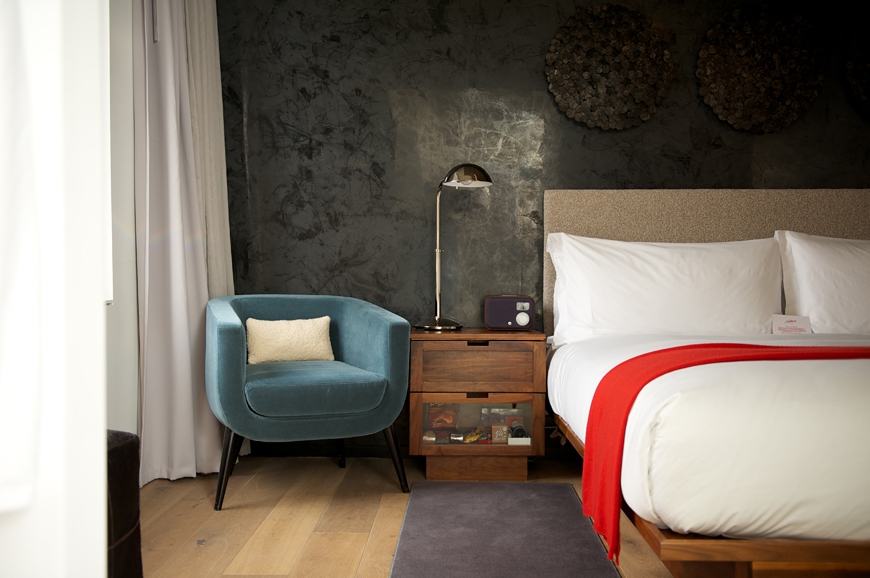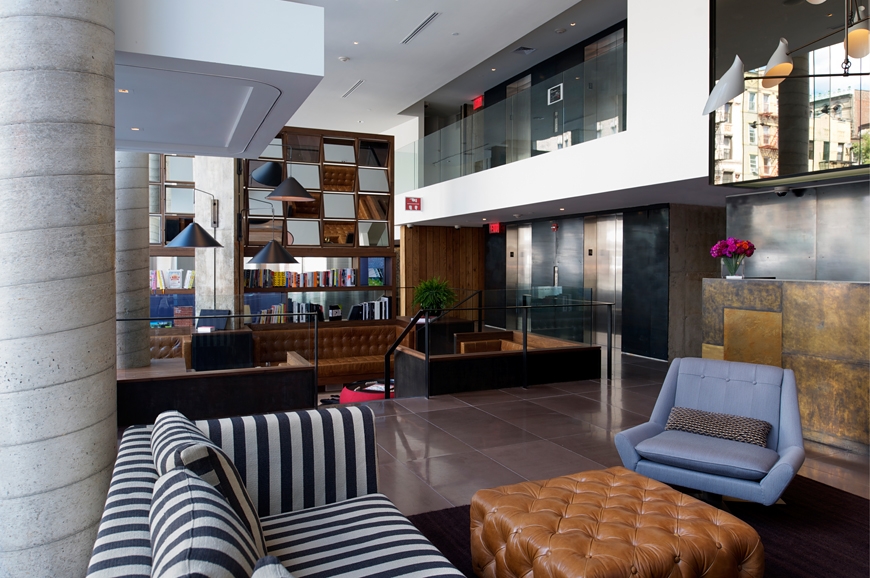 Cantine Parisienne is The Nolitan's social nexus, where the guests meet the locals and vice versa, over a slightly counter-intuitive French-American cuisine.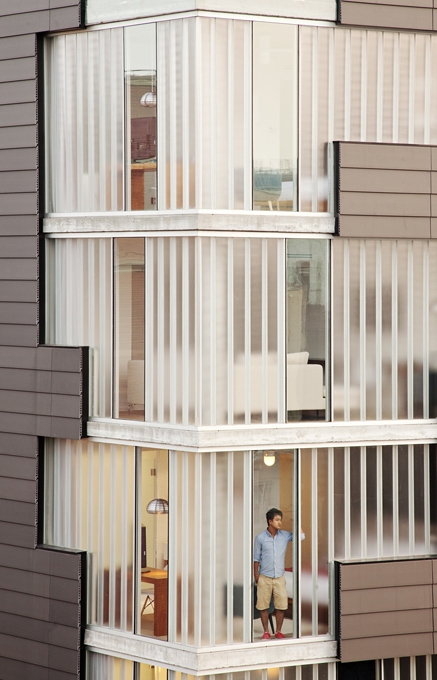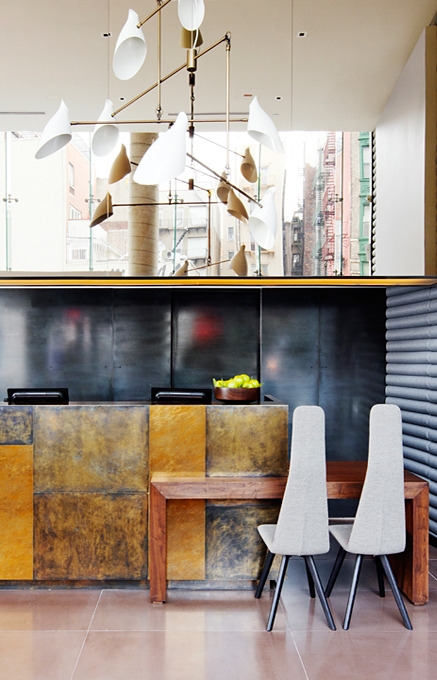 ---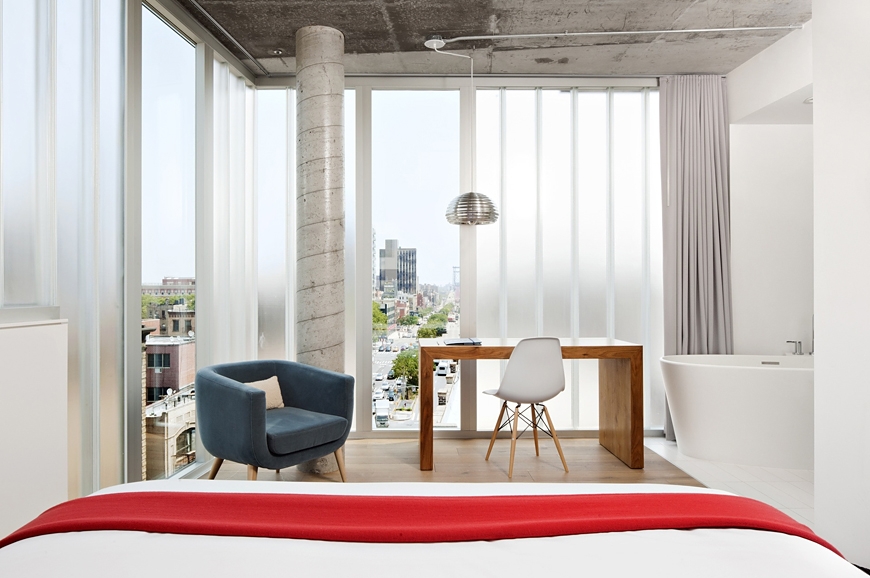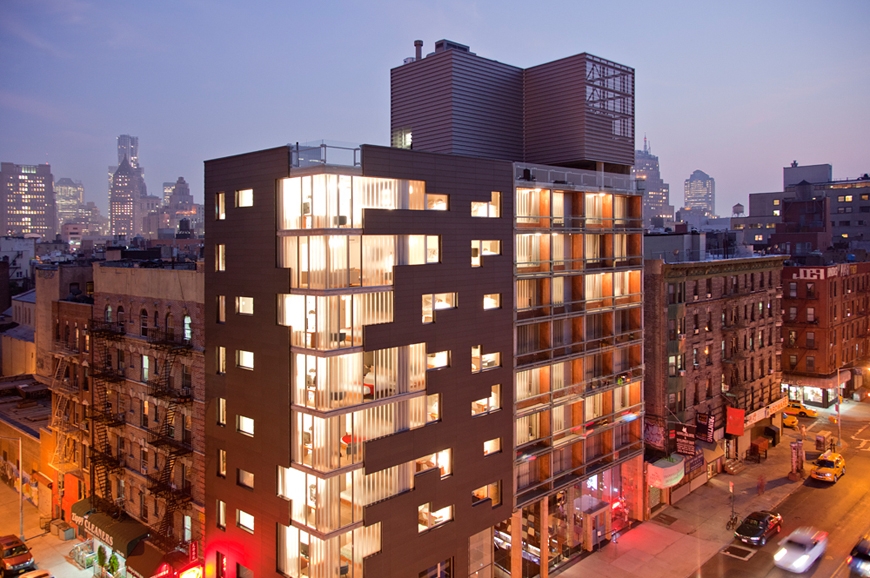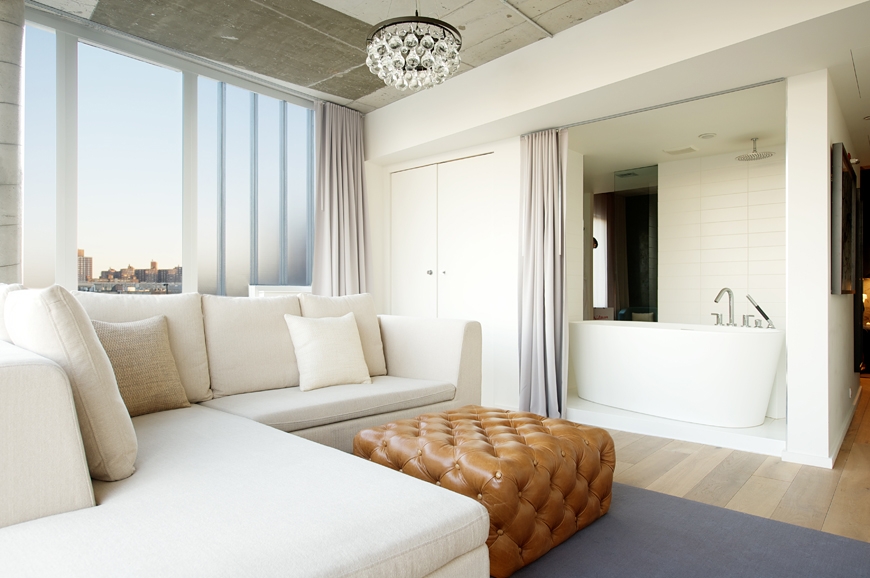 "Simultaneously cosmopolitan and quotidian, Nolita has its own rhythm. It is a rare place where the mechanics of daily life are as important as the presence of world–class design and fashion […]"—The Nolitan Hotel
Even for diehard Italophiles, however, there's little danger of going hungry, located as you are at what's more or less the confluence of SoHo, the East Village and the Lower East Side, not to mention Nolita itself, which, for the benefit of our out-of-town readers, happens to stand for "north of Little Italy."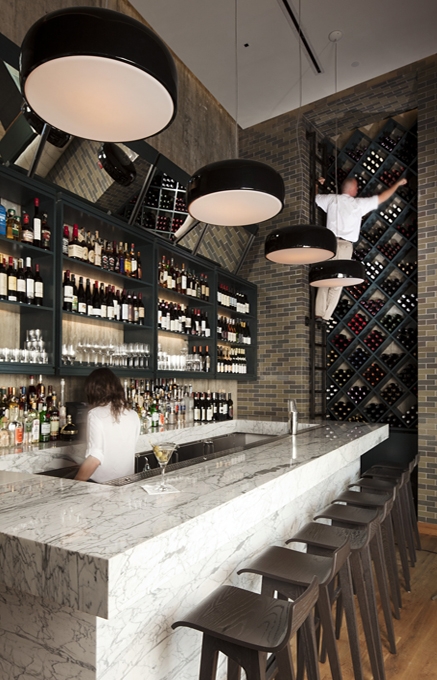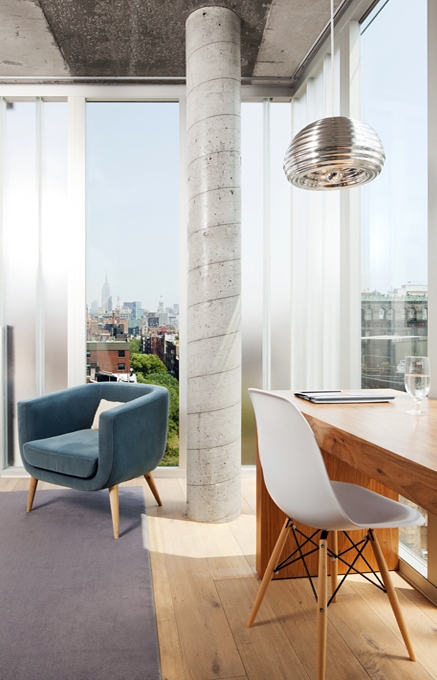 ---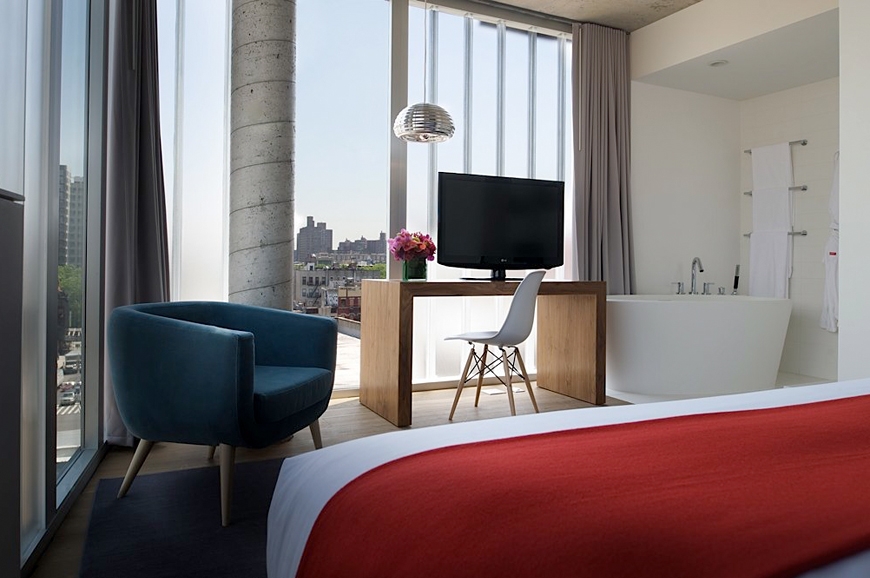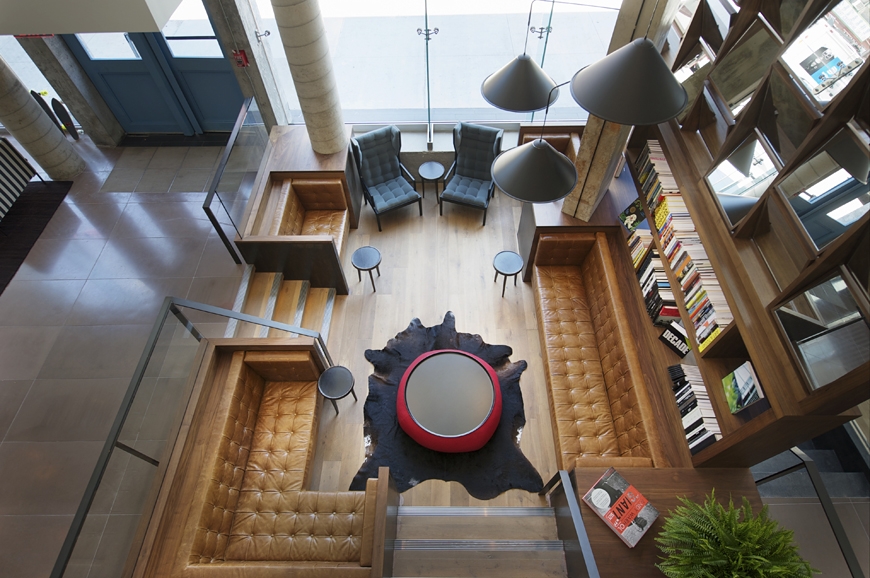 Getting around town is easy enough, especially given the Nolitan's fleet of loaner bikes… and loaner skateboards—surely if not a first then a rare amenity at least.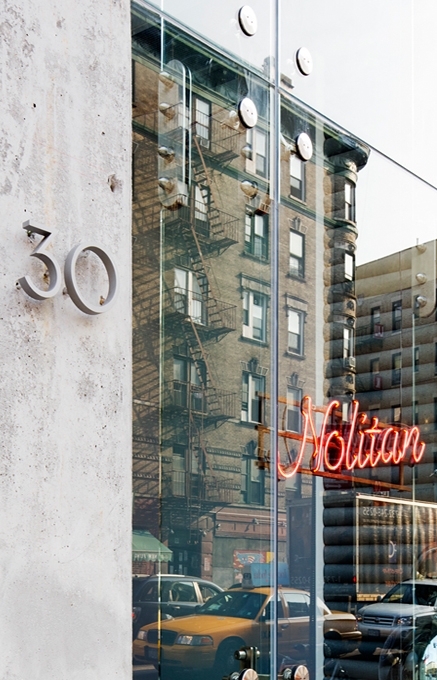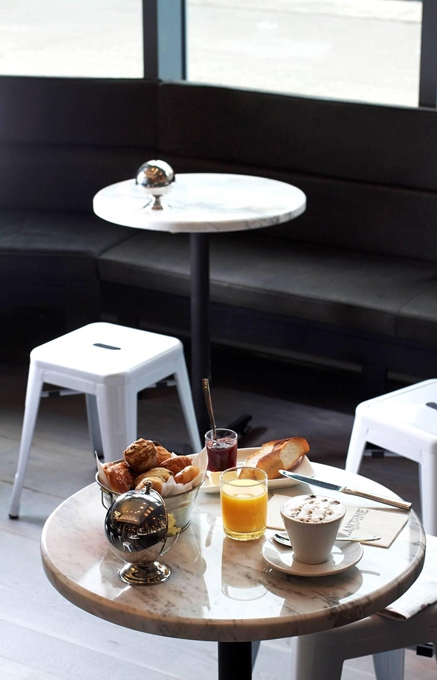 ---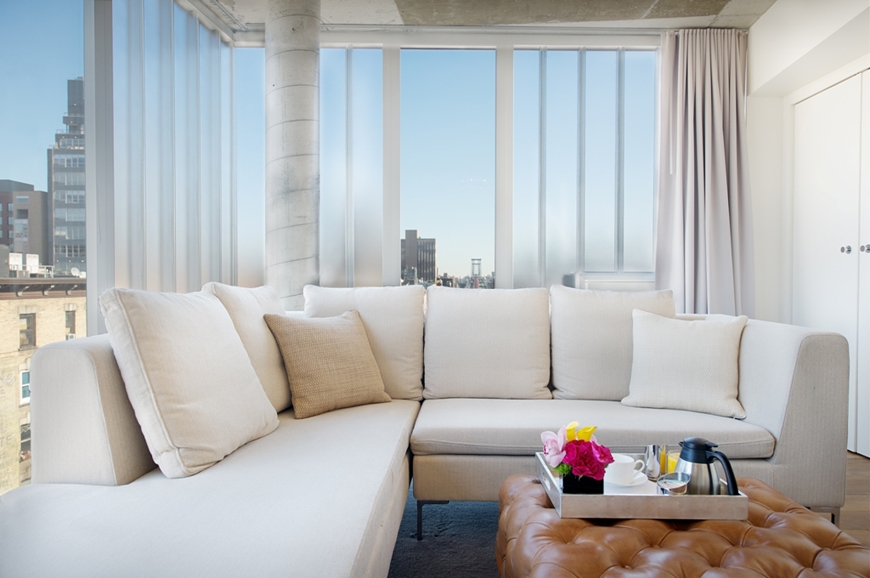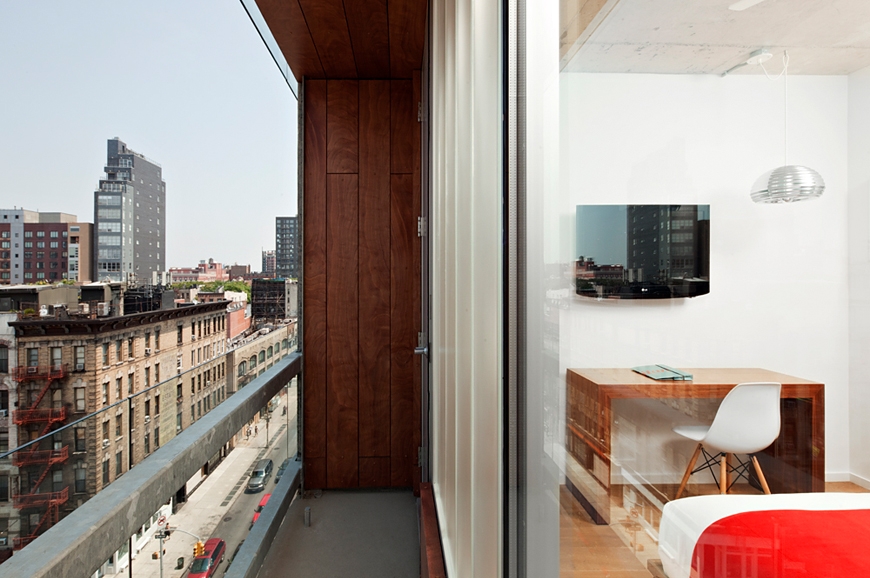 Text courtesy of Tablet Hotels (modified to fit the format).
All photos © The Nolitan Hotel.