You might expect a place called Surfers Paradise to be an unspoiled refuge full of endless-summer vibes and world-renowned surfing—and you'd be right about the surfing, anyway.
A district of Queensland's Gold Coast, Surfers Paradise is a bustling tourist destination that offers the nightlife of a coastal city along with some of the world's best waves.
As such, it plays host to an eclectic contingent of revelers, families and beach bums. QT Gold Coast manages to court everyone with a cosmopolitan sensibility that's both fresh and unpretentious.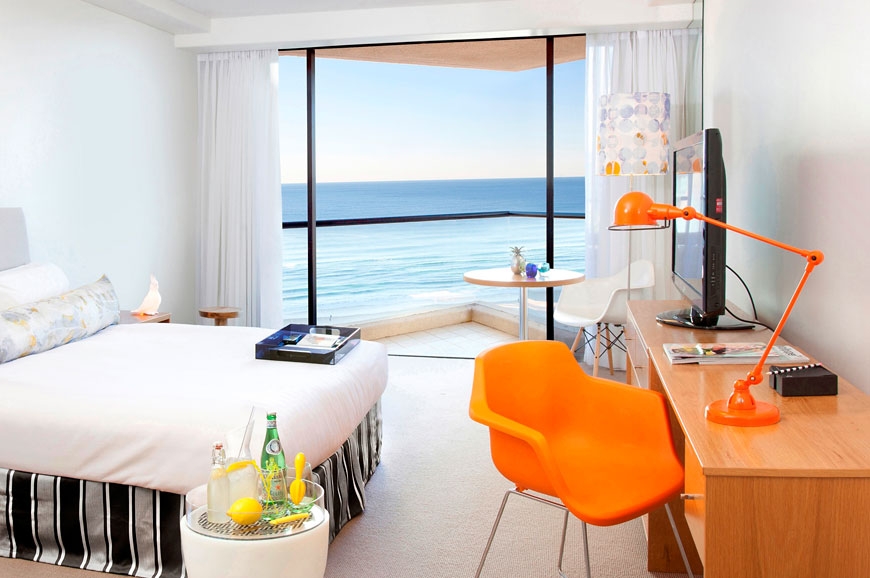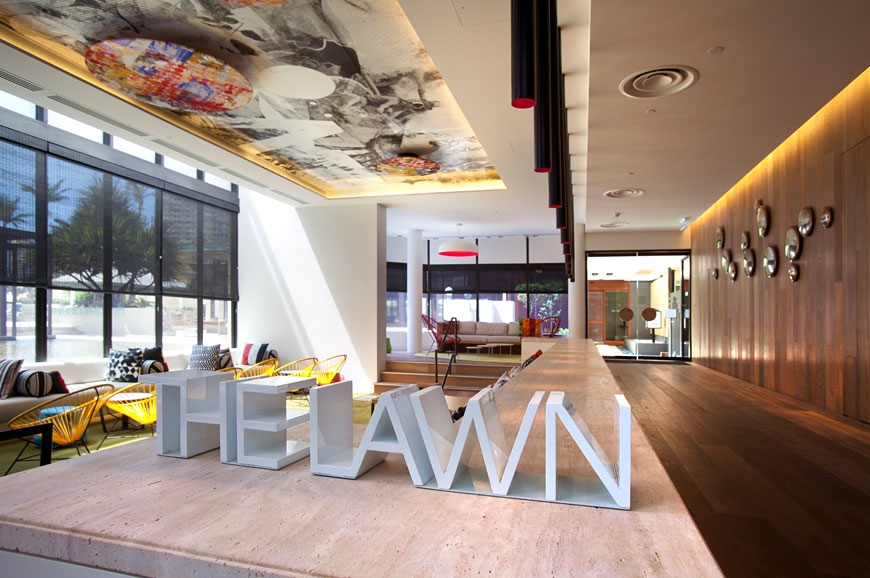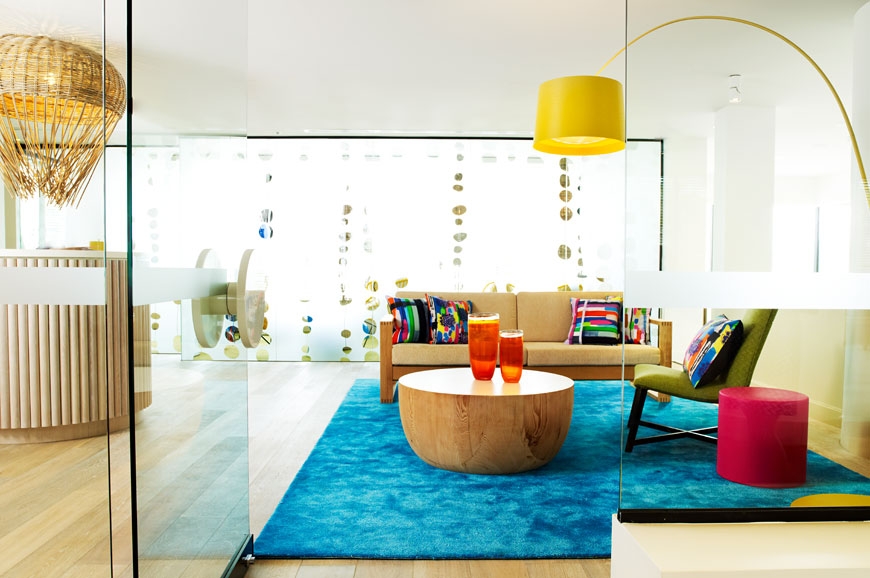 The public spaces defy preconceived notions about beachfront hotels—there's a welcome lack of nautical kitsch, just plenty of bold colors and curvy modern furniture. Bars and lounges pull off the neat trick of seeming cavernous without feeling like repurposed warehouses.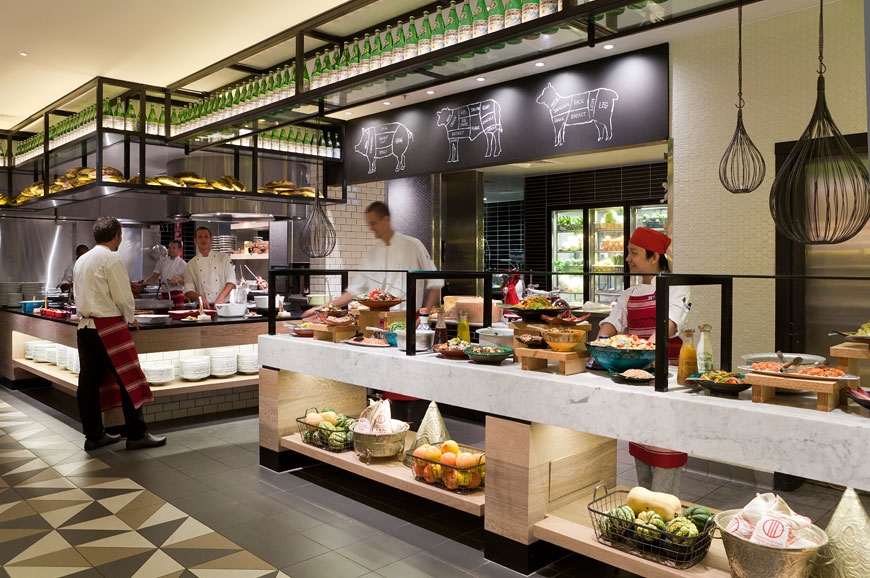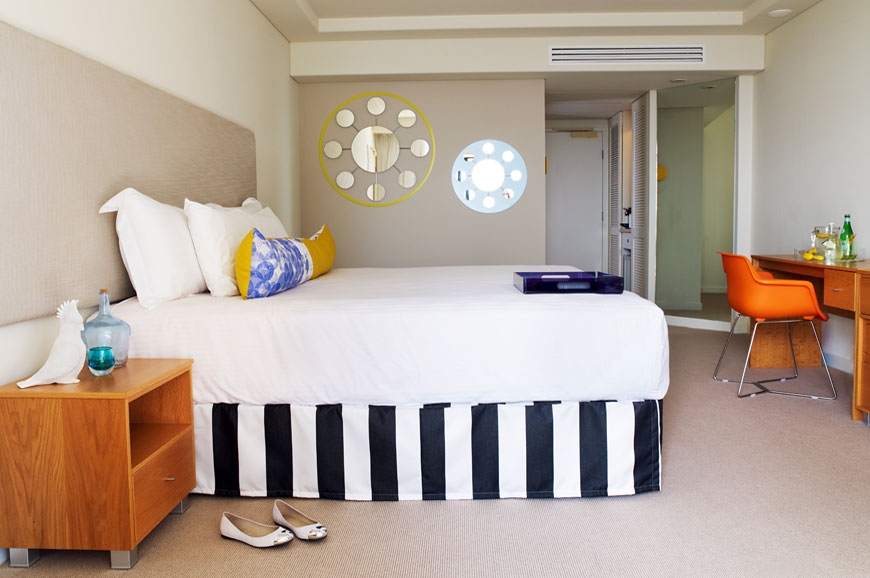 The guest rooms take it down a notch, splashing white walls and crisp white linens with sunny hues in the form of orange chairs and crimson throw pillows. And there's still plenty of room for the view from the floor-to-ceiling windows to take center stage—the hotel overlooks both the mountainous hinterland and the ocean.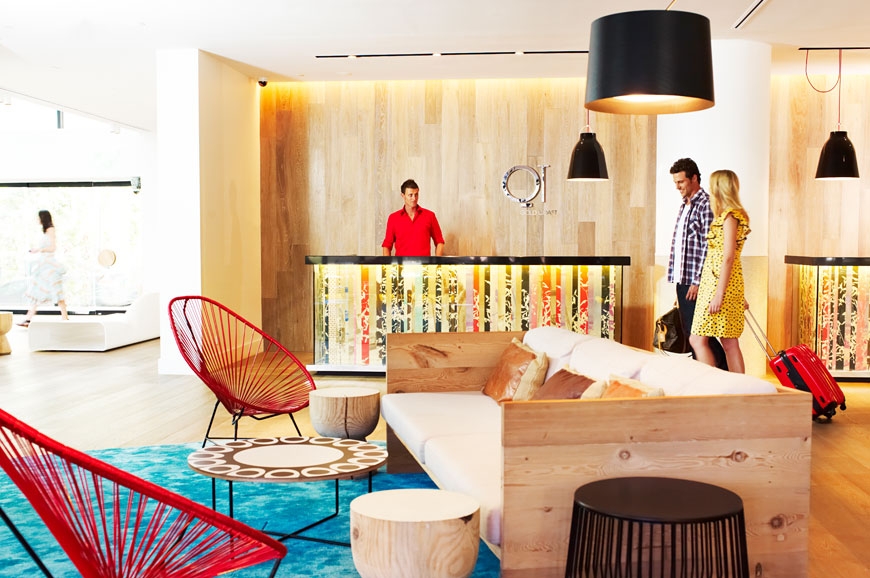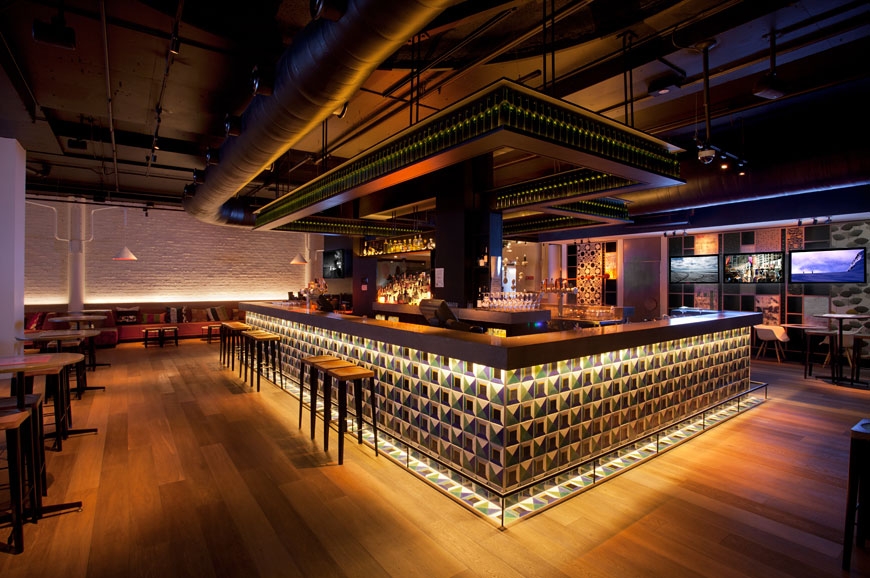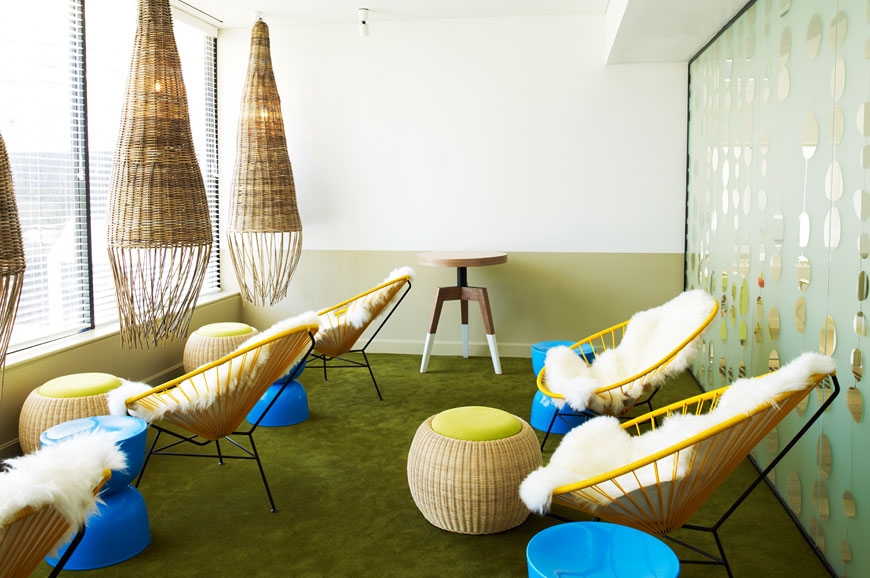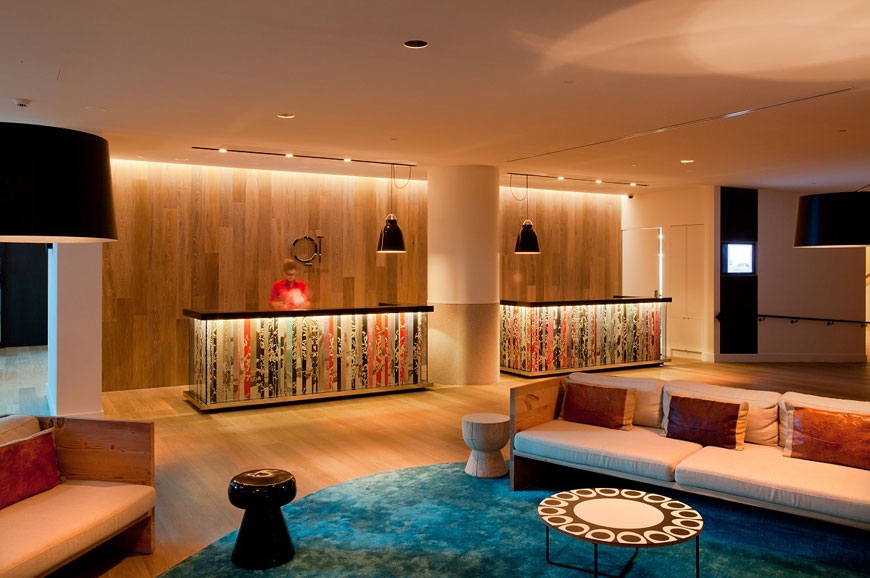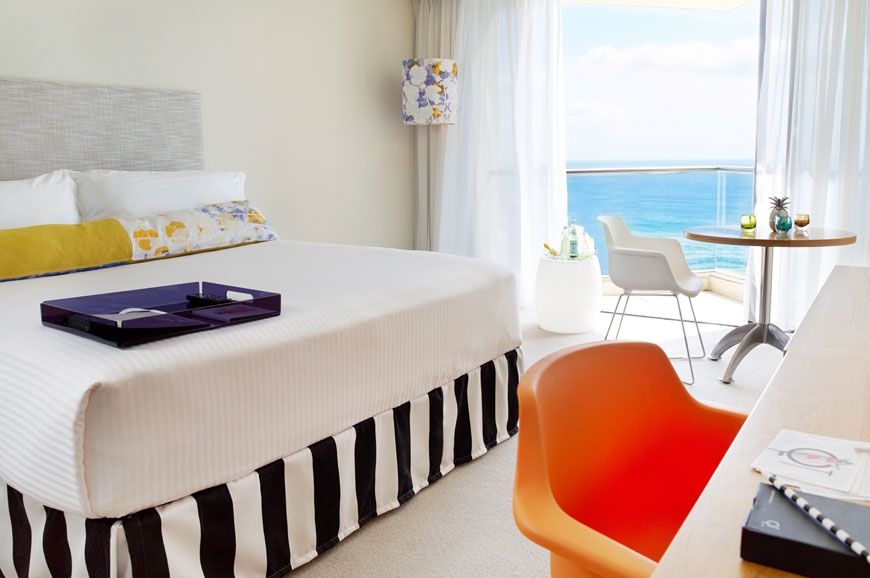 Even if you've just popped into town for a bit of shopping along nearby Cavill Avenue, you can't miss the beach. QT Gold Coast makes it easy enough—just step outside, walk for a minute or two, and you've got sand beneath your feet.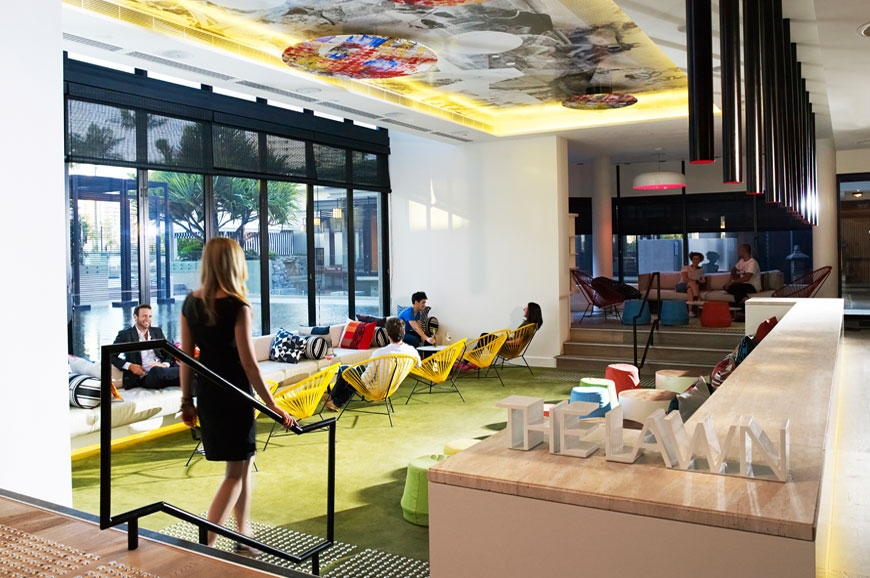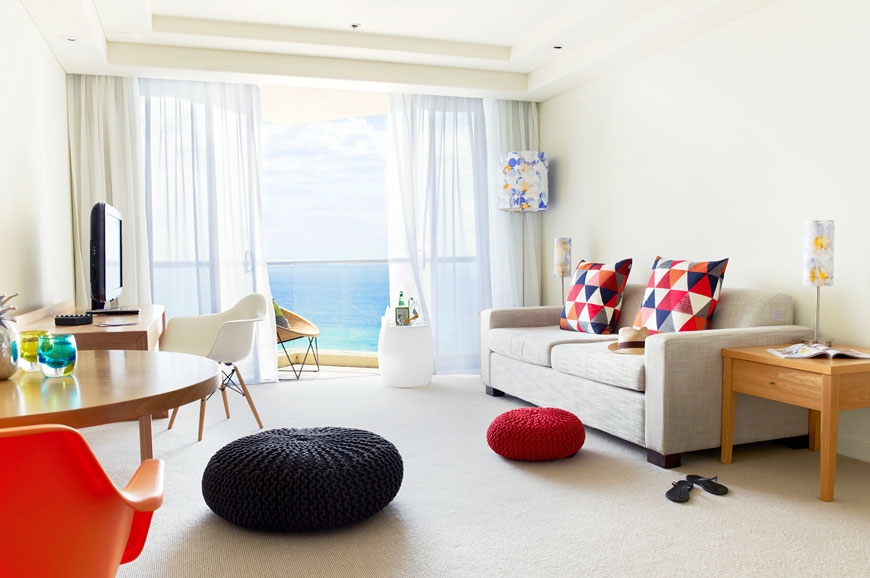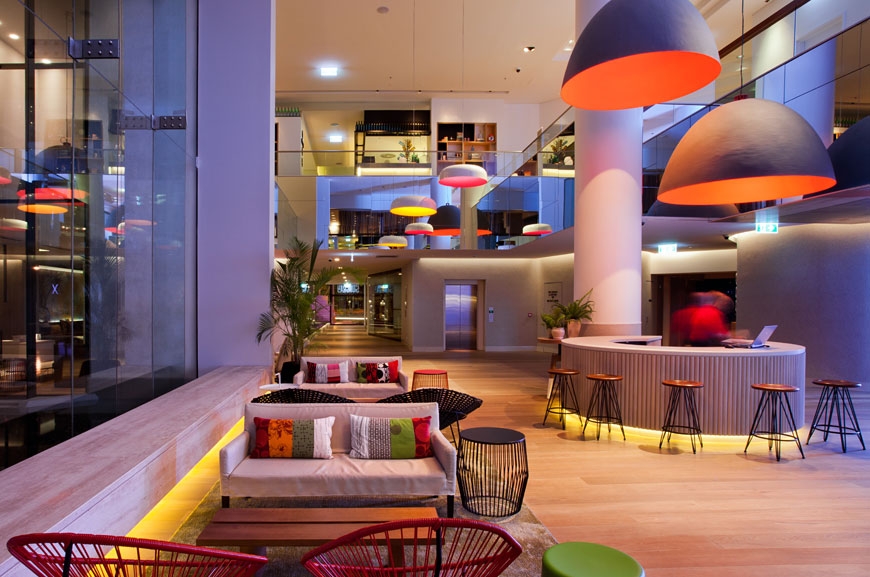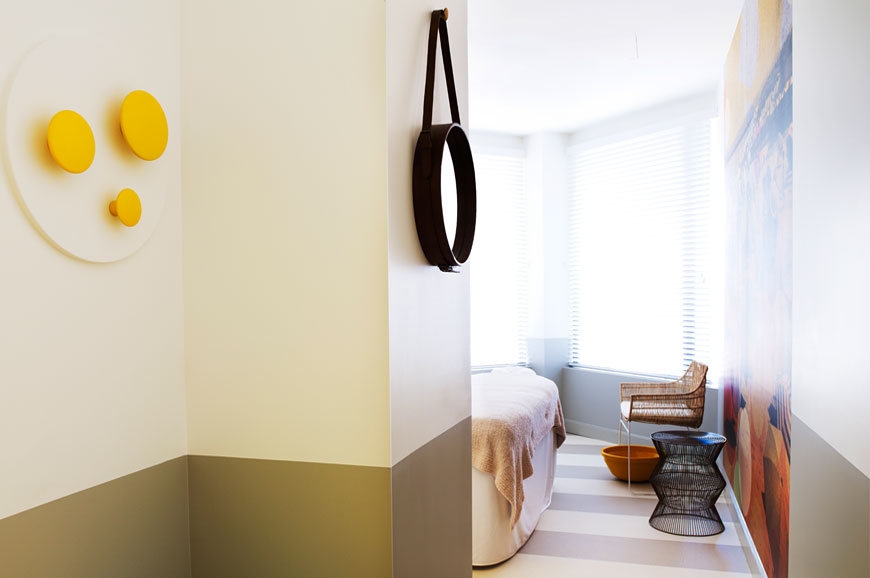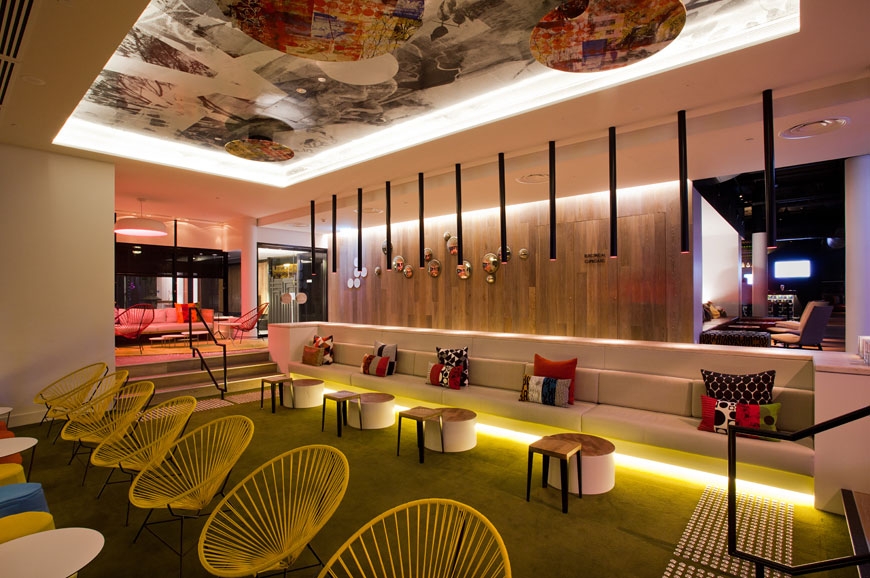 Hungry and indecisive? That's actually a good thing, because the hotel caters to pretty much any craving with its vendor-packed Bazaar. Taking its cues from outdoor markets, this international sampler is a tasty summation of the QT's inclusive attitude.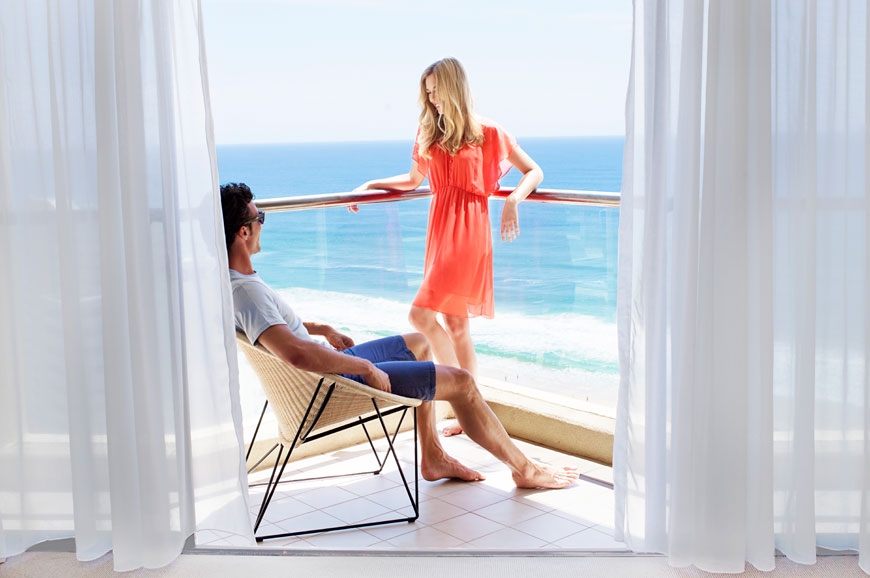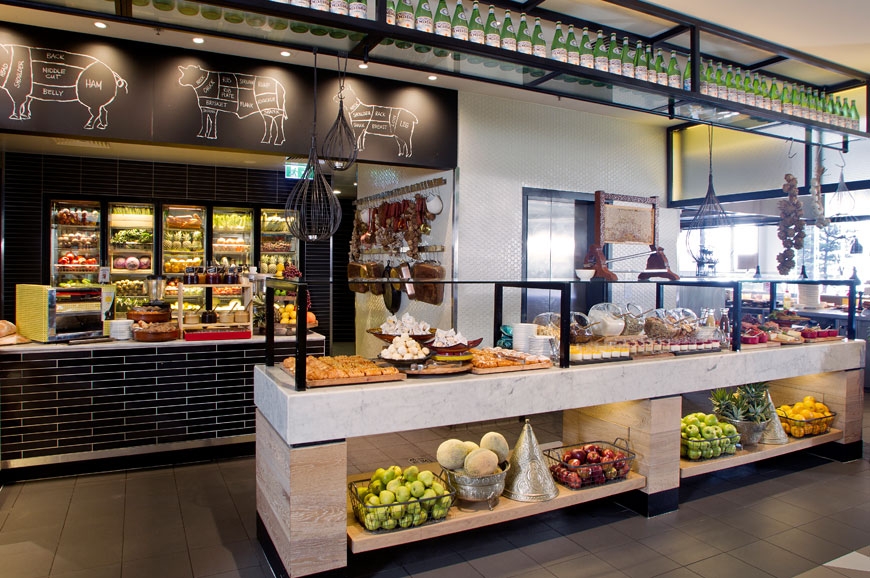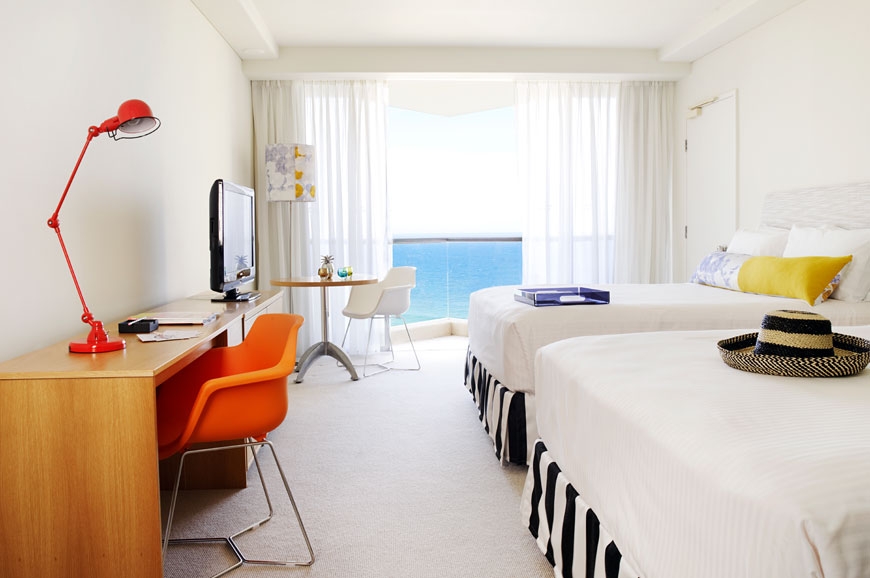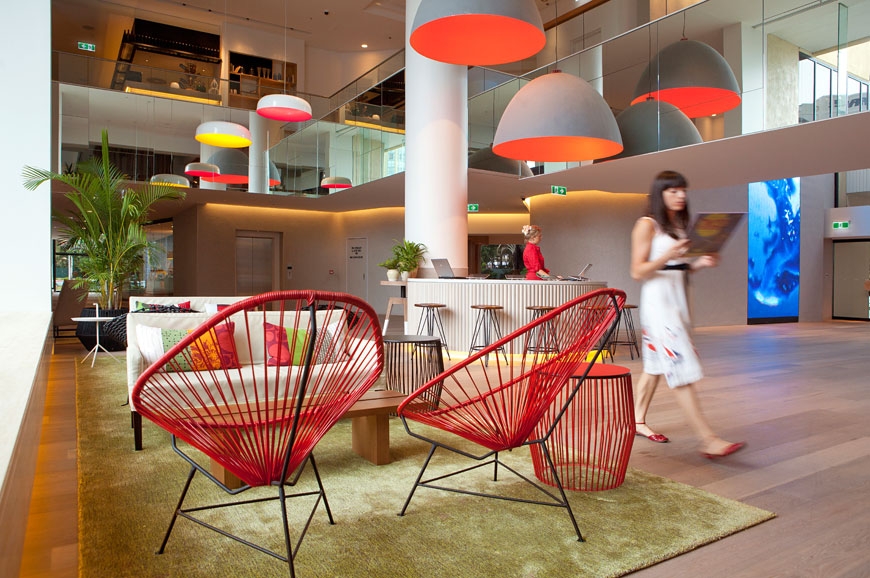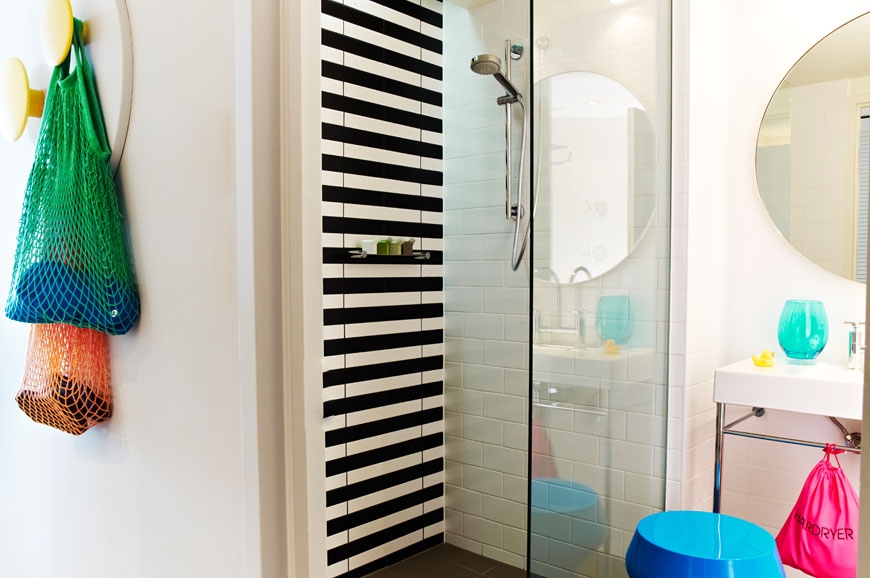 Introduction © TravelPlusStyle.com, main text courtesy of Tablet Hotels.
All photos © QT Hotels.