Elegant and simple, Casas Na Areia is where nature and the minimalist white meet to create an extraordinary work of art. No wonder this innovative beachside retreat in its opening year (2010) was selected to represent Portugal at Venice's Architecture Biennale.
Creation of the architect Manuel Aires Mateus, Casas comprise minimalist thatched-roof huts fashioned out of pre-existing wood-masonry. They were reconstructed with traditional methods using wood, stem, wattle and bulrush.
Green attitude
Abandonment of traditional flooring (with exception of bedrooms) means the interiors are very quiet, contributing to the overall feeling of tranquillity that seems to envelop the houses.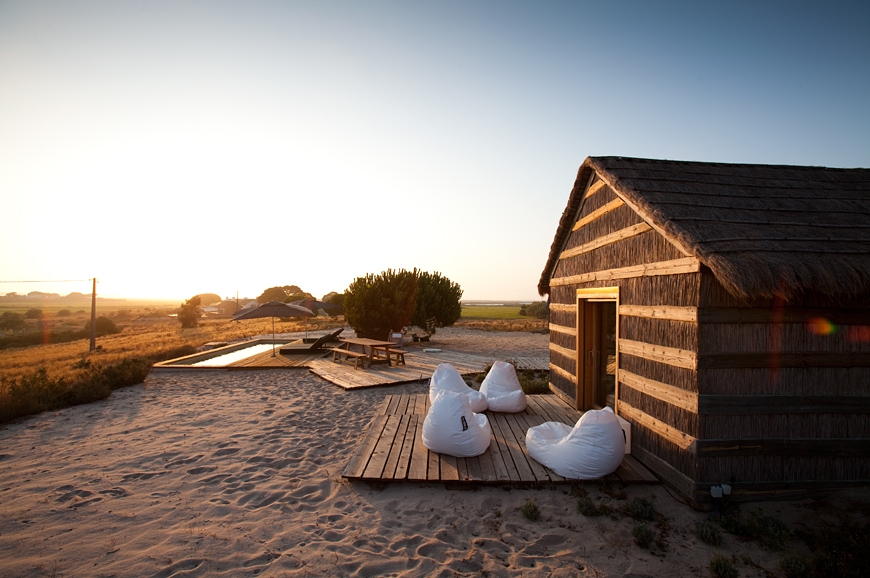 Their minimal décor is refined with African art and furniture and design brands (e.g. Gervasoni). The bungalows have double bedrooms with en-suite bathrooms and are fully equipped with modern technological comforts, as well as a private plunge pool that ensures refreshment on hot summer days.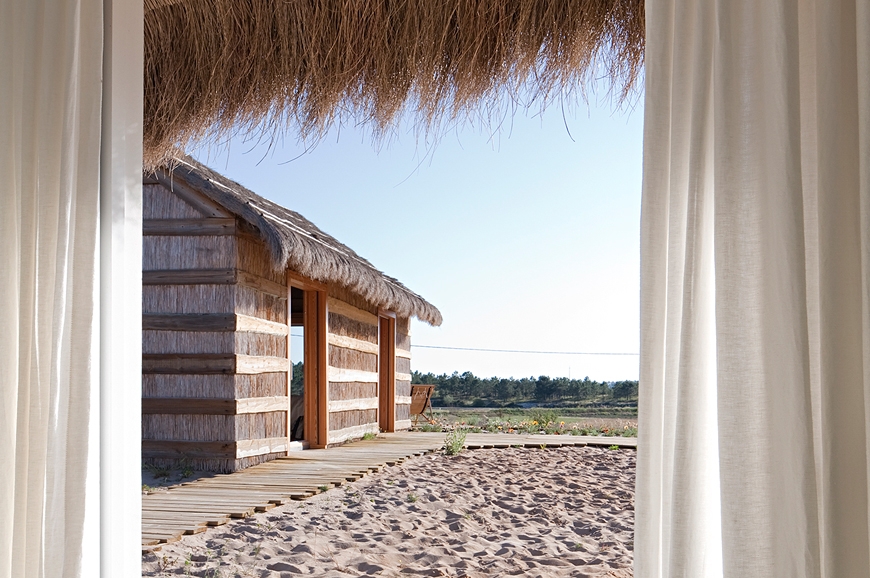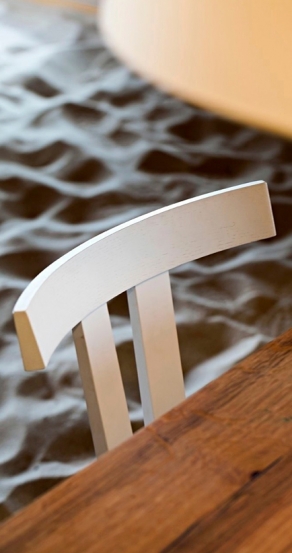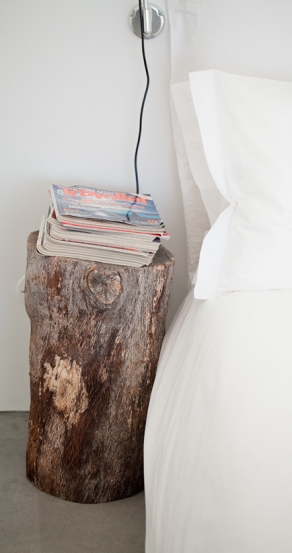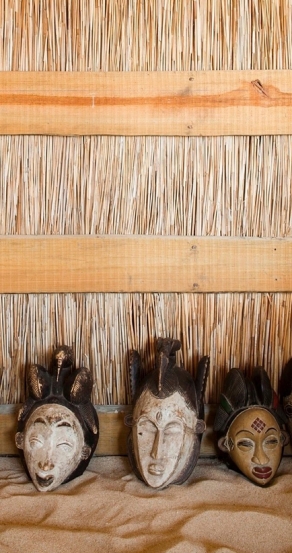 Beautiful location
Beauty surrounds the casas in every direction: rice paddies, umbrella pine forest, salt pans and seaside sandy landscapes. The cottages, made from sustainable materials, are located in a nature reserve with bird estuary that boasts a flock of flamingos and a pod of dolphins that picked the local river for their home.
This calls for leisurely, quiet bicycle rides, and bicycles are at guests' disposal. It takes twenty minutes to ride to the beach and only three minutes to a wooden fishing dock, Porto Palafita.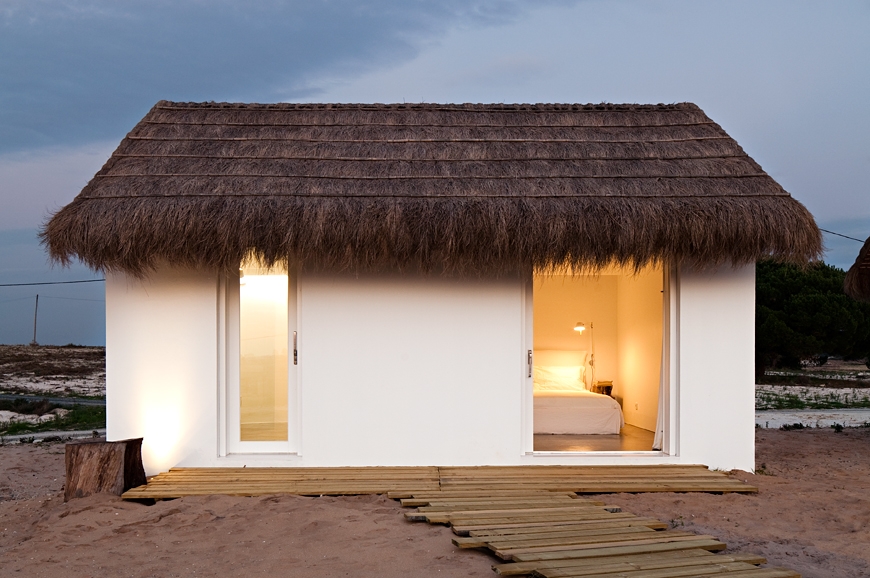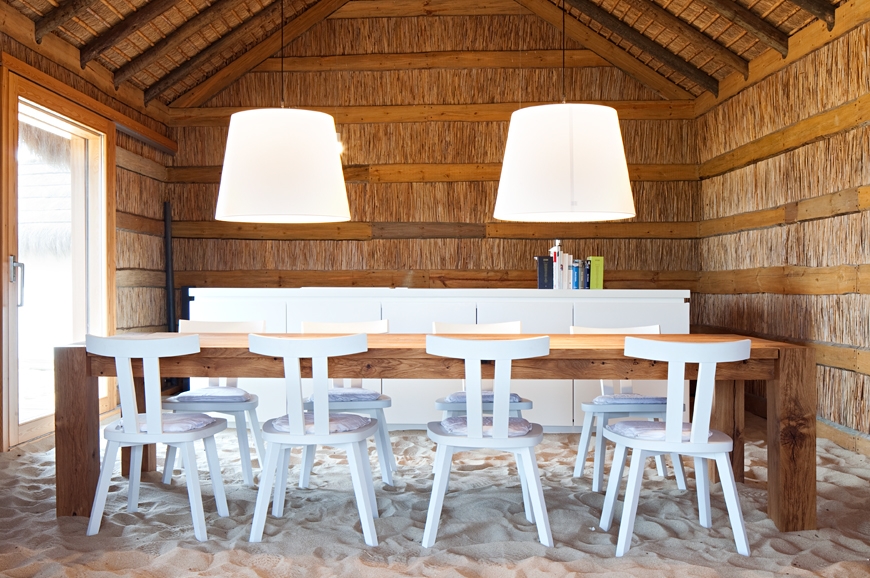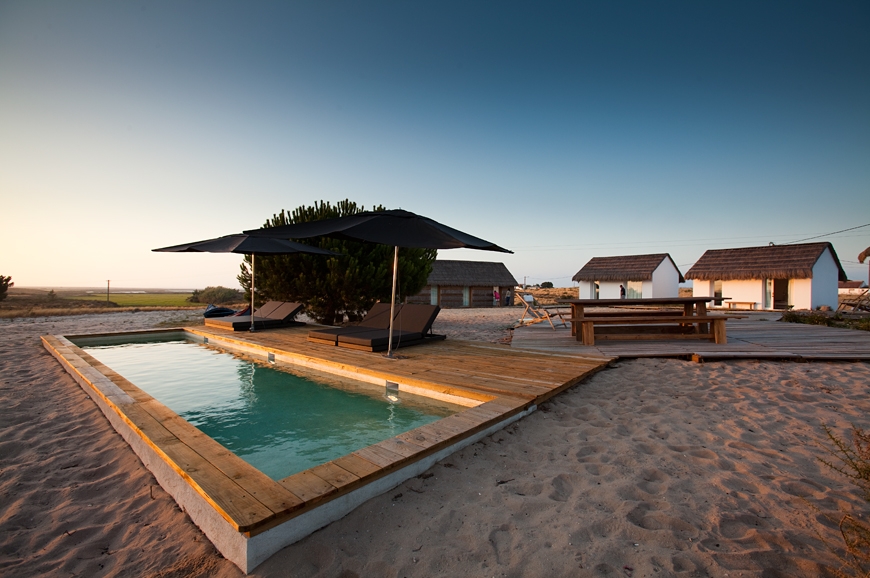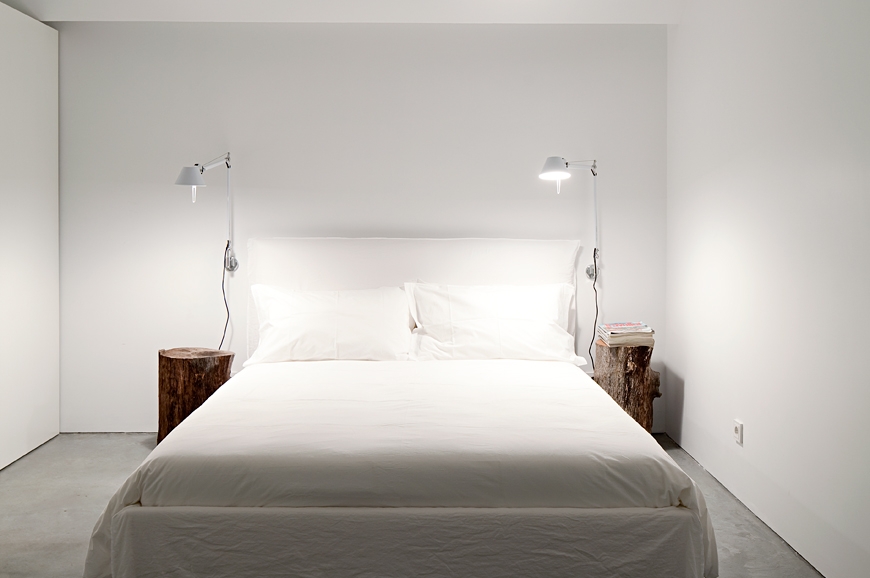 ---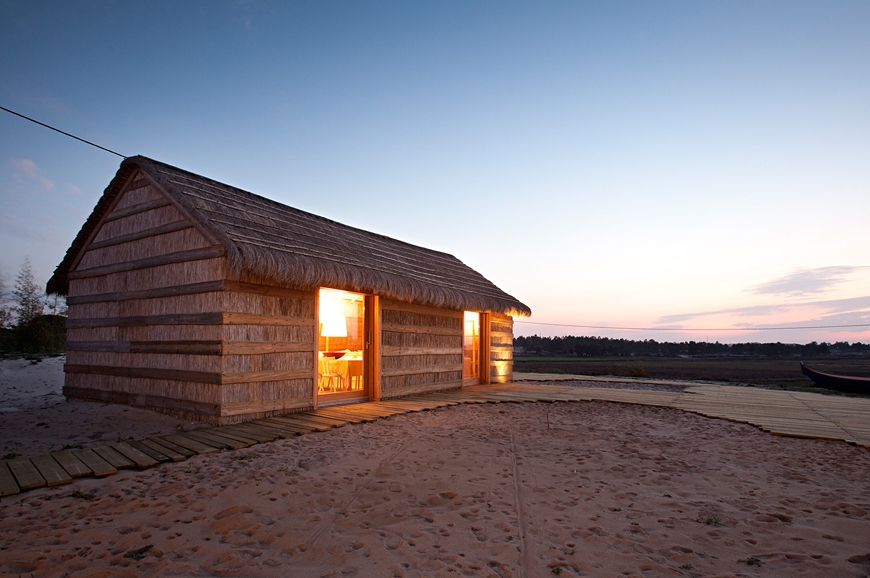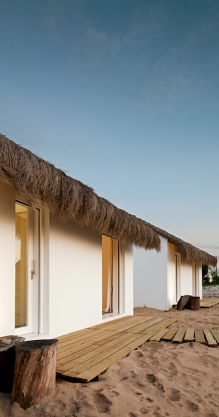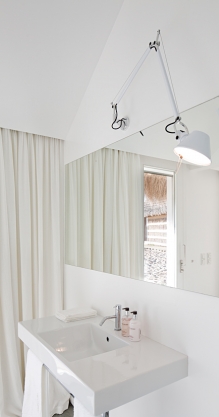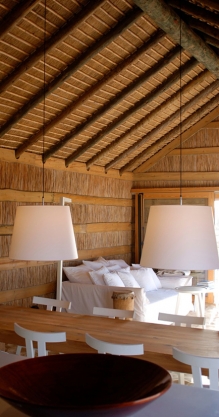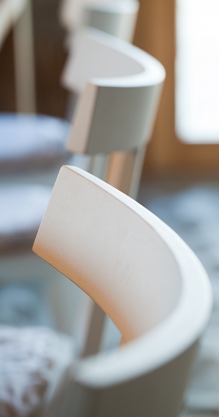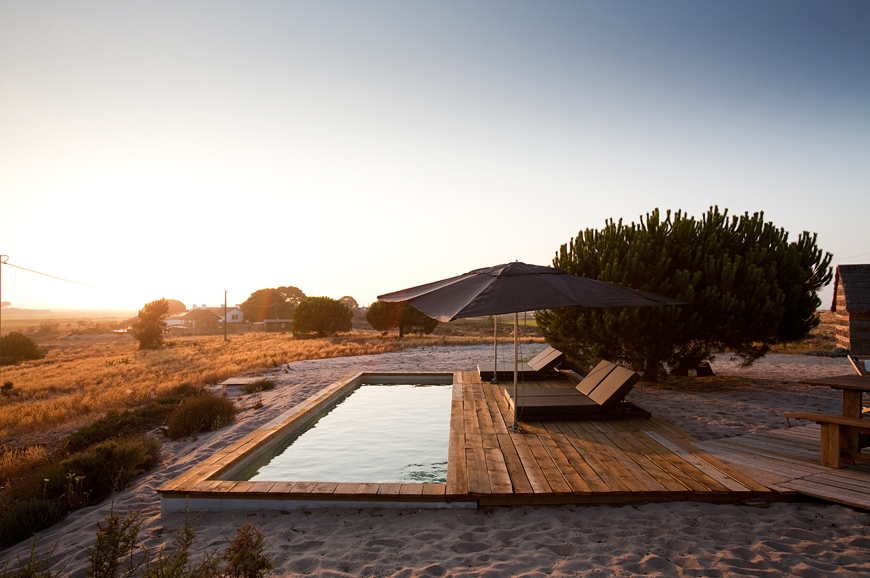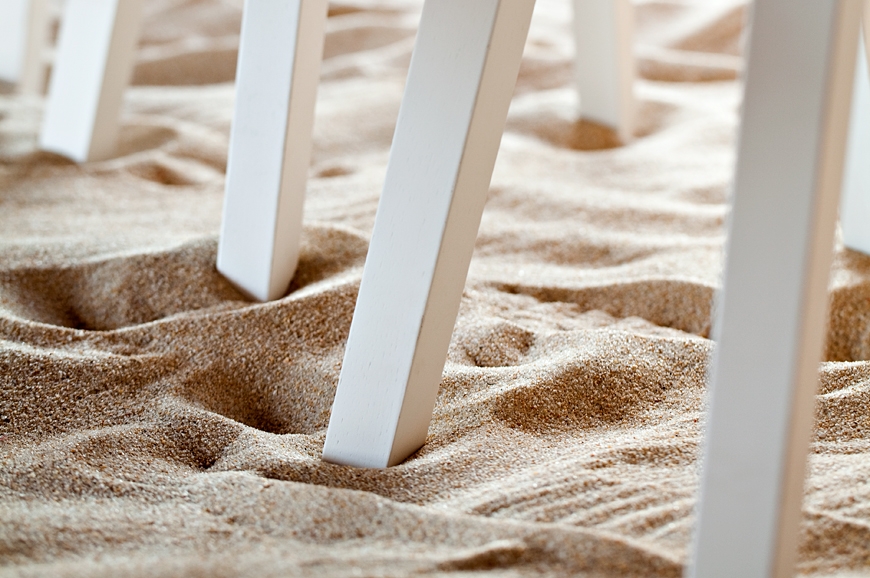 Casas na Areia is located only one hour south of Lisbon, in Comporta, which is one of Portugal's most unspoiled and alluring beach destinations: think turquoise water and 80 km of sandy beach!
All photos: © Casas na Areia and Nelson Garrido