Luxury hotels in the Maldives outdo themselves with creative ideas to attract visitors. Conrad has established its place in the avant-garde with Ithaa (and later with the three-person submarine!). Other hotels are catching up, like Anantara Resort Kihavah—but Ithaa remains one of the most iconic underwater structures in the world.
Ithaa was designed by New Zealand based design consultancy M.J. Murphy Ltd, specializing in large aquarium works.
The structure was constructed and assembled in Singapore and shipped to Maldives in one, 275-ton piece, on a huge ocean-going barge (with its own 300t-capacity crane on board). The whole thing was then lowered, stabilized with sand ballast and fixed into position near Conrad's Sunset Grill Restaurant, five meters below the sea level.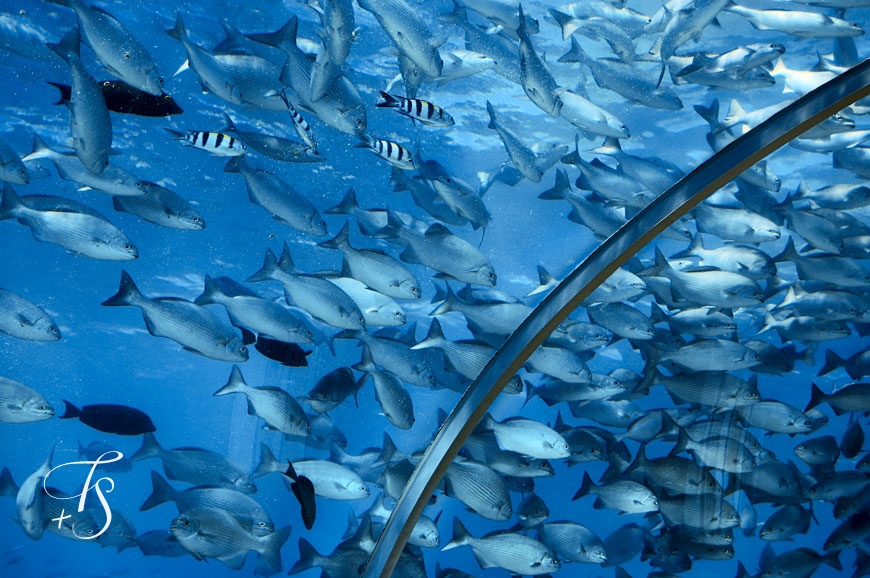 Food delights and 270° panorama
Dining at Ithaa is an experience hard to forget. Its curved, transparent acrylic walls and roof is a fantastic window into the blue Maldivian waters, shimmering with fish, sharks and turtles.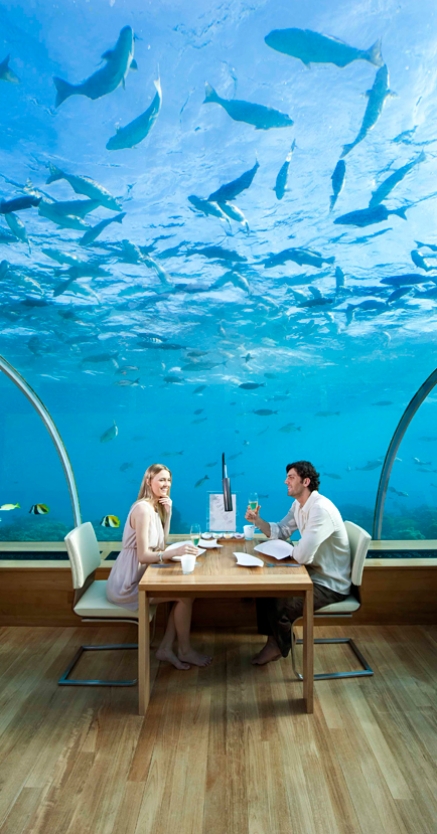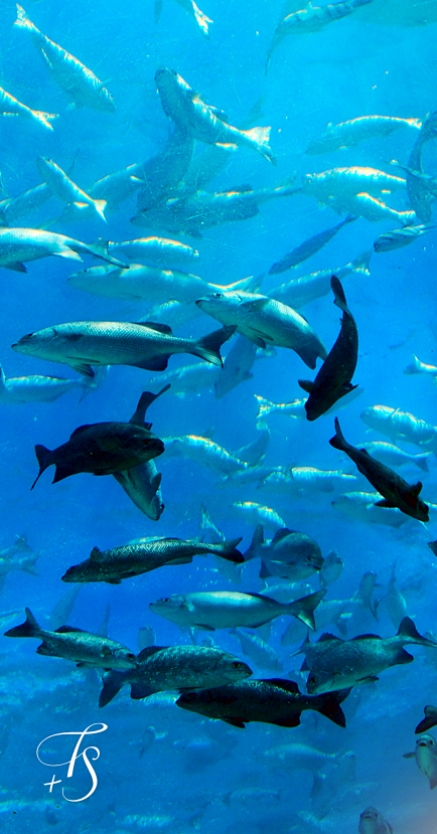 "It seemed the perfect idea to build a restaurant where diners can experience fine cuisine and take time to enjoy the views without ever getting their feet wet."—General Manager Carsten Schieck
While the view steals the show, the food is a treat too. The varied menu consists of a blend of Maldivian and international cuisine, with dishes such as yellow fin tuna with lemon grass and sumac dipping sauce, Angus beef with truffles or king fish with kataifi langoustines.
The dessert menu is just as indulgent, the typical delights may be a chocolate fig dariole or a mascarpone infused with lemon grass espuma cream, or macaroon stuffed with mangoes and berries, or lime and limoncello custard.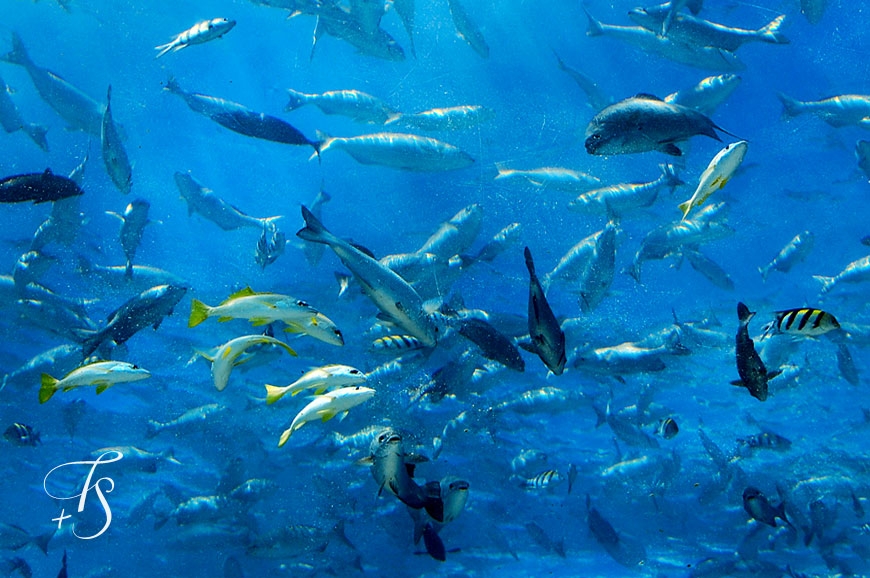 Champagne afternoons
Ithaa is highly popular but relatively small: it can host only 14 people at a time, so make the dinner booking well in advance: weeks if not months. Making an afternoon visit for a glass of champagne is much easier. With a bubbly in hand, gaze at the visual wonder of the coral gardens and its inhabitants, on the other side of the plexiglass walls.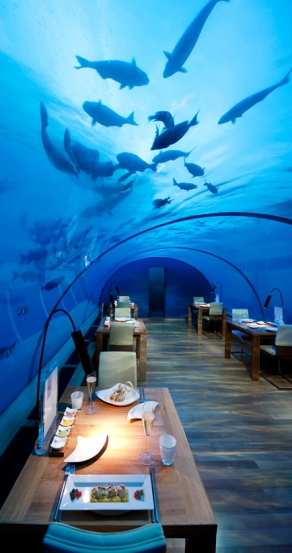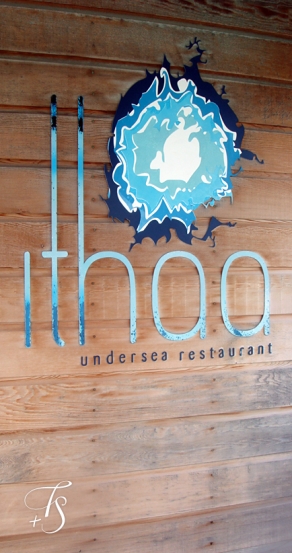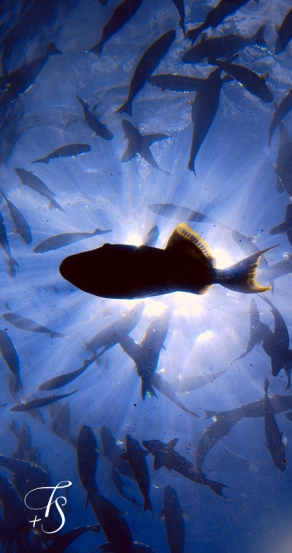 The hotel
Apart from the first underwater restaurant, The hotel's inventive ideas include the first swimming pool in the Maldives suspended directly over the ocean and a three-person submarine. Read more about the hotel in our review of Conrad Maldives Rangali Island or see our own photos from the resort in the T+S Magazine.
Photos in this article are © Conrad Hotels & Resorts, except of the images with our T+S watermark, which are © TravelPlusStyle.com.