Monaci delle Terre Nere is a little bit baroque, a little bit rough-edged in classic Sicilian style, with a patina of the exquisitely weathered stone. The hotel's interiors enchant with a contemporary mélange, weaving some subtle modern threads into its eclectic tapestry.
Where there's weathered stone, of course, there ought to be some plush comforts to balance, and these rooms and suites lack for nothing when it comes to physical luxury. That's especially the case in the suites, which are at once rougher and plusher than the standard rooms, and in the Dependances Suites, which are freestanding two-room accommodations set some distance from the main building.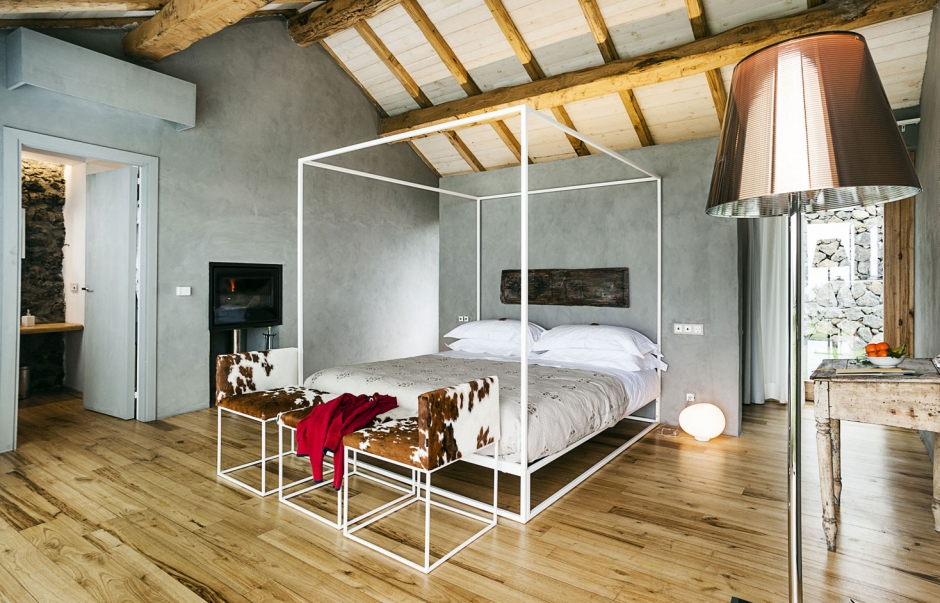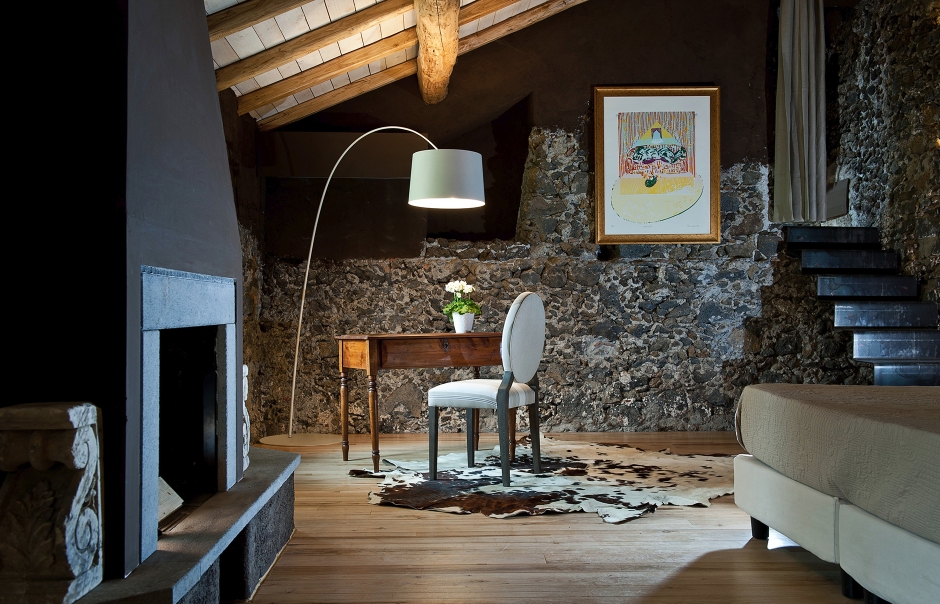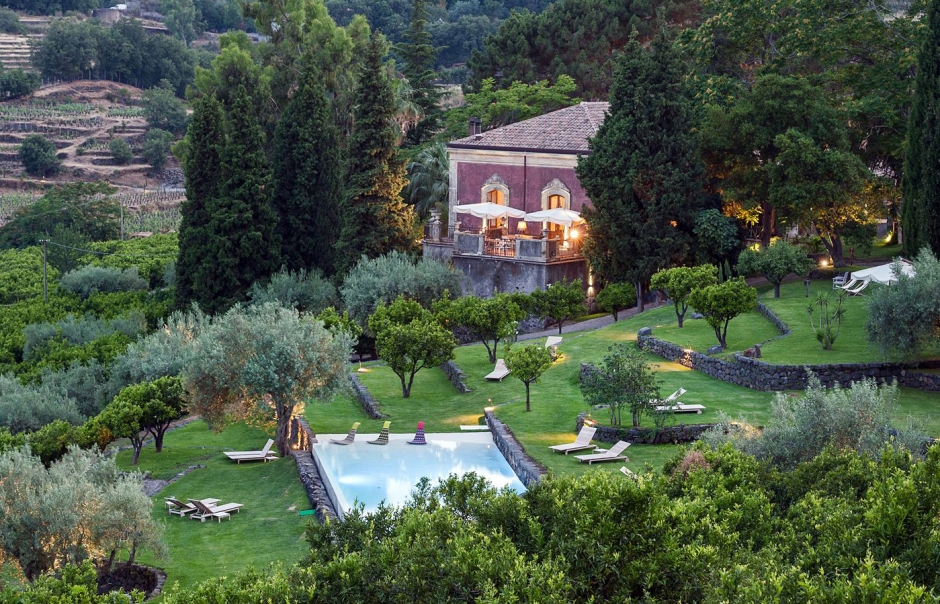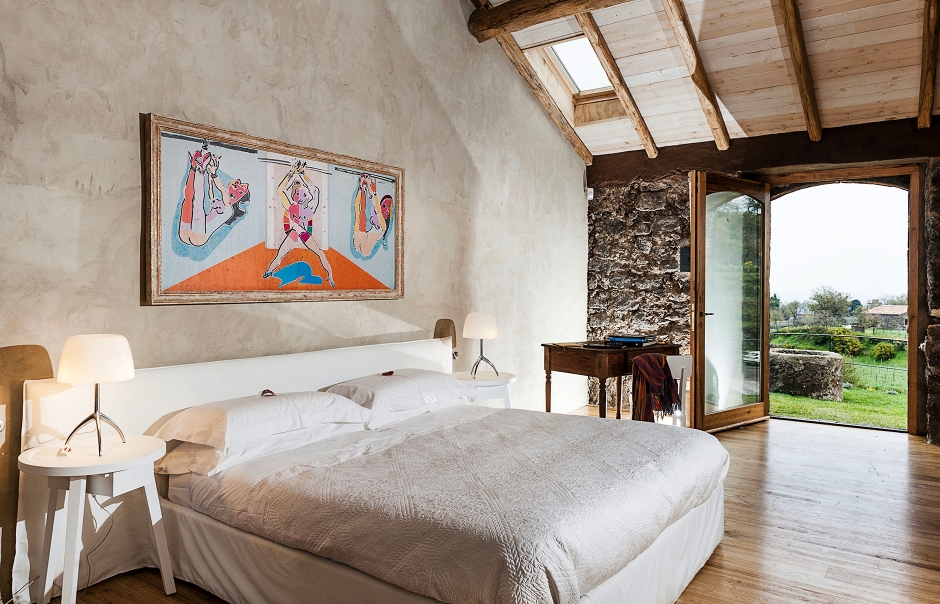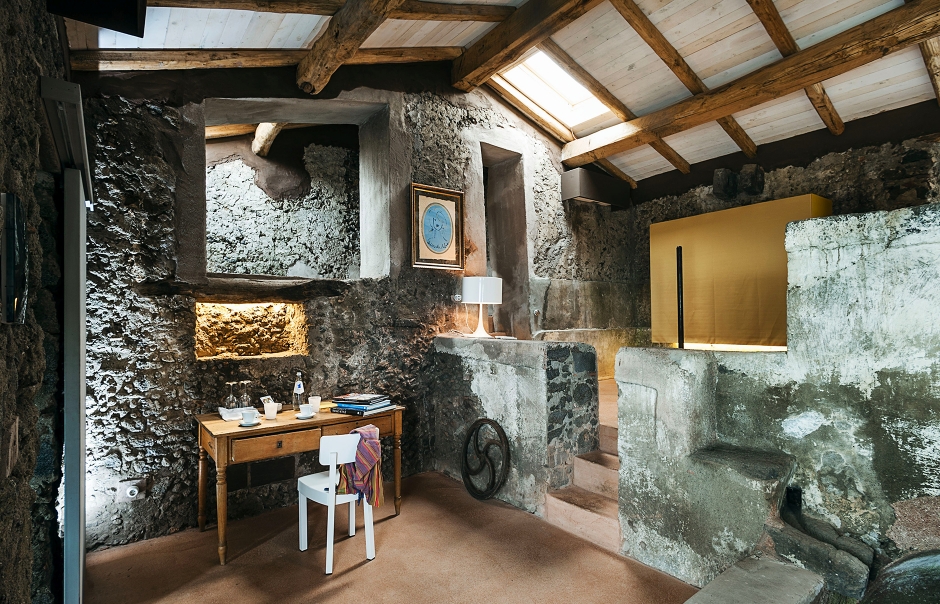 With just eight units there's no need for a major production of a restaurant — just a lovely terrace dining room, serving mostly organic fare grown right on the estate. It's no wonder — the volcanic soil is especially fertile, and the Monaci is steadfastly devoted to the enjoyment of the local geography.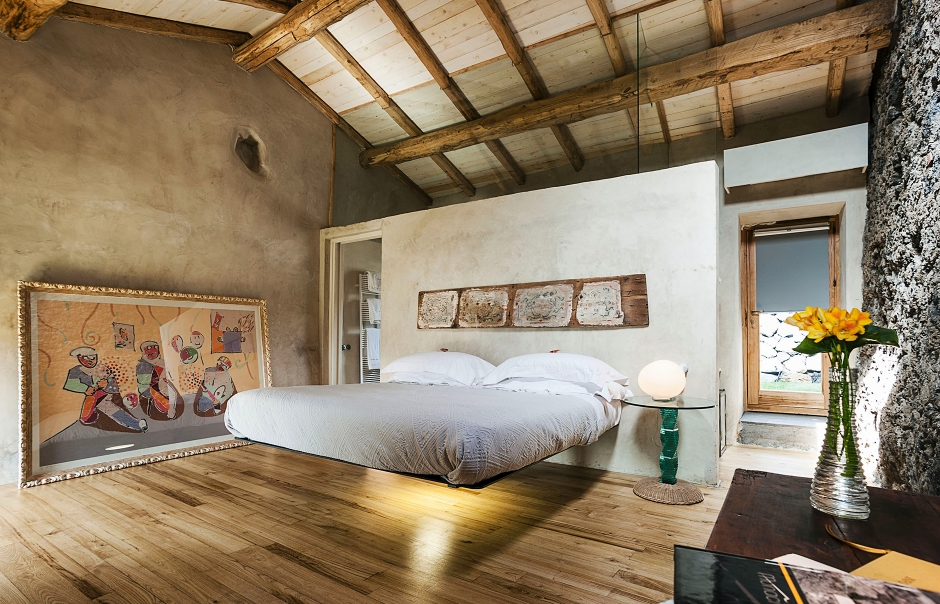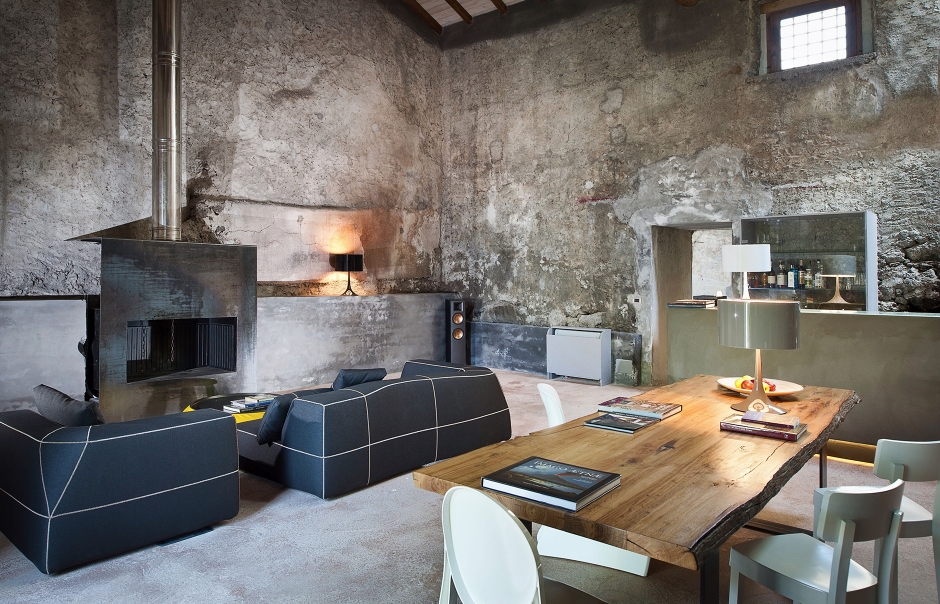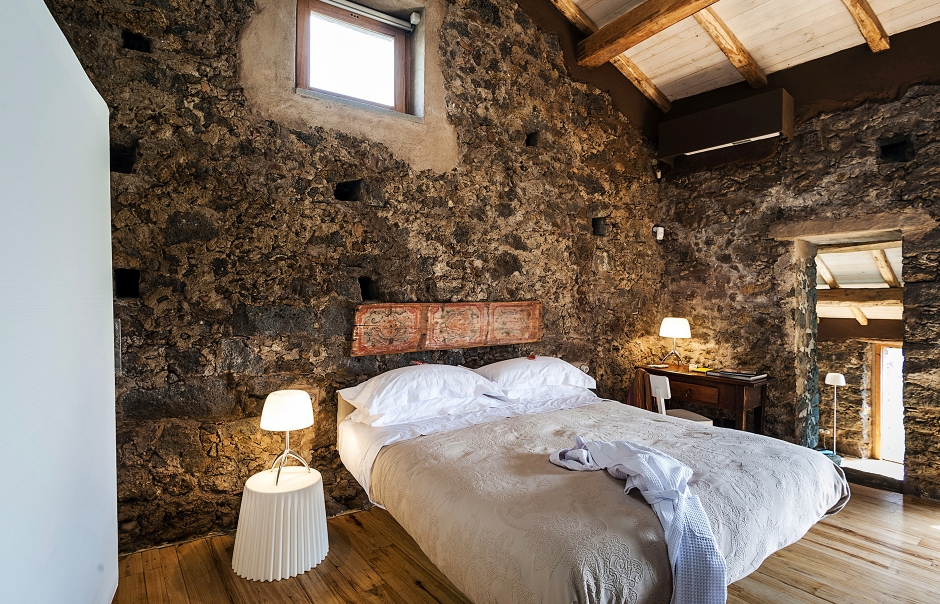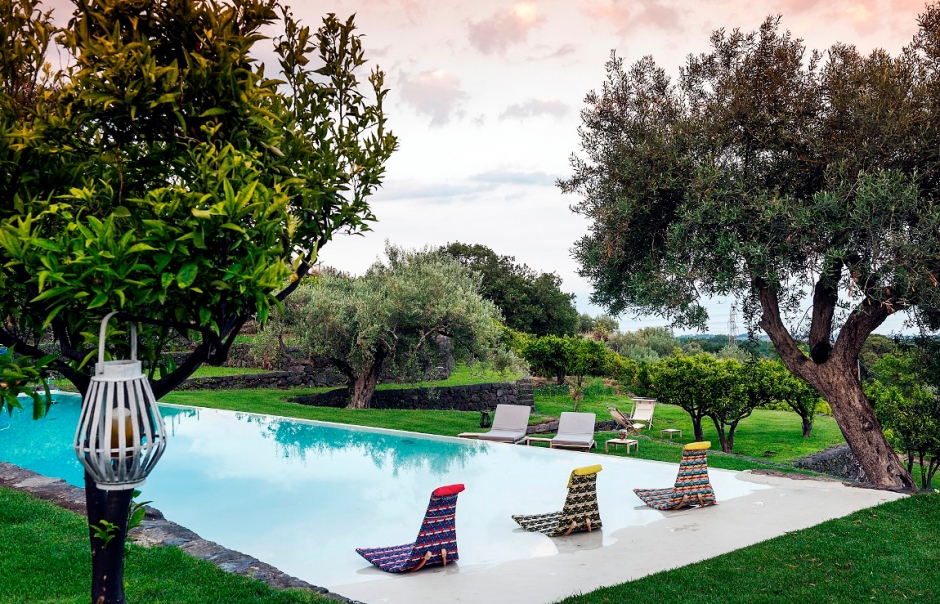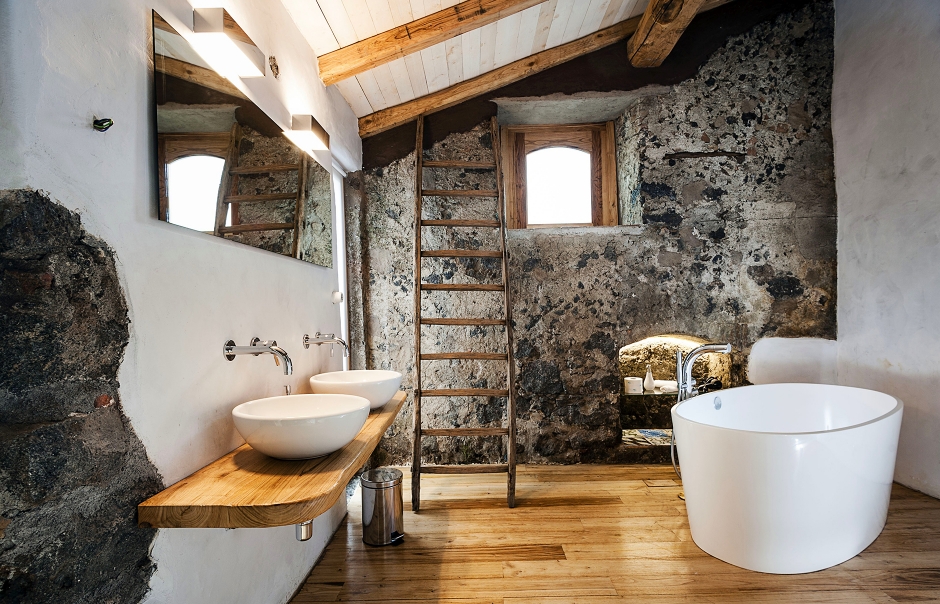 Please note: Monaci delle Terre Nere requires a two-night minimum (three-night minimum during peak periods).
How to get there: Acireale train station is approximately 5 miles (9 kilometers) from the hotel. The airport at Catania is about 22 miles (36 kilometers) from the hotel. Transfers can be arranged by the hote at the cost of 75€ each way.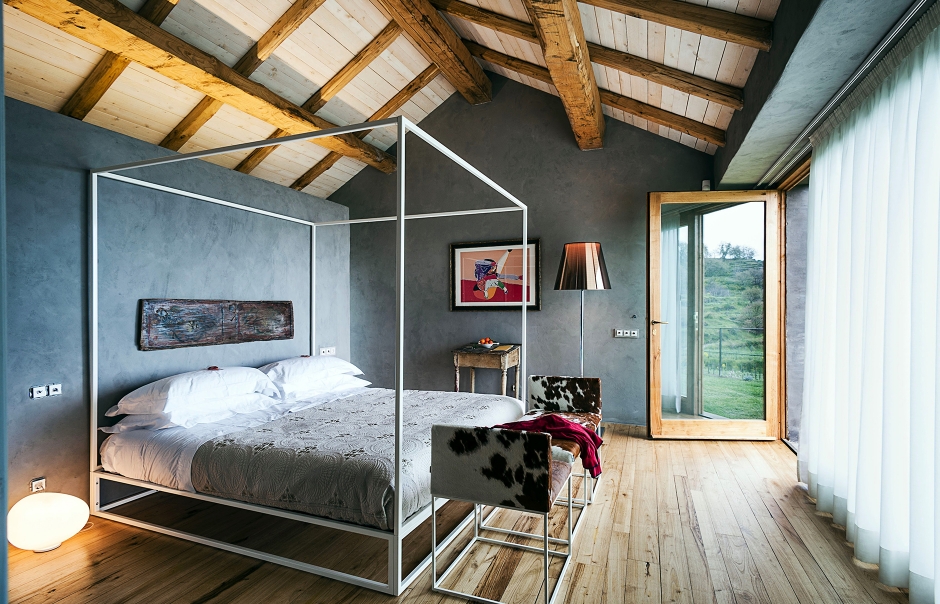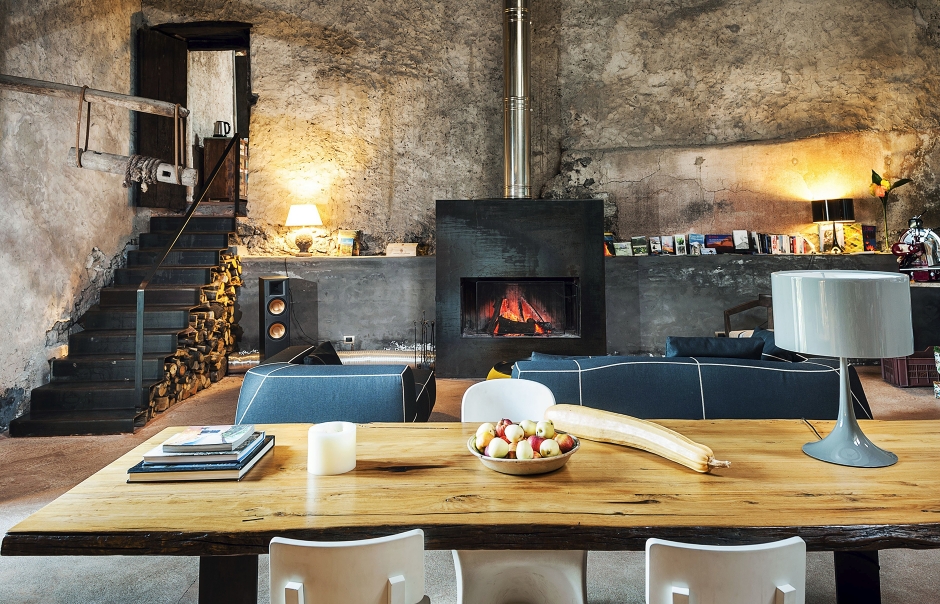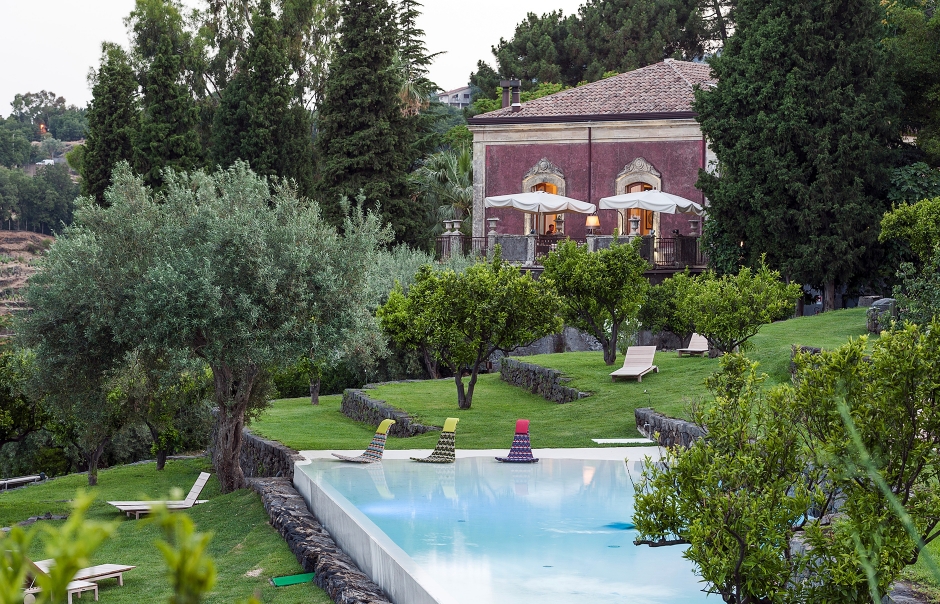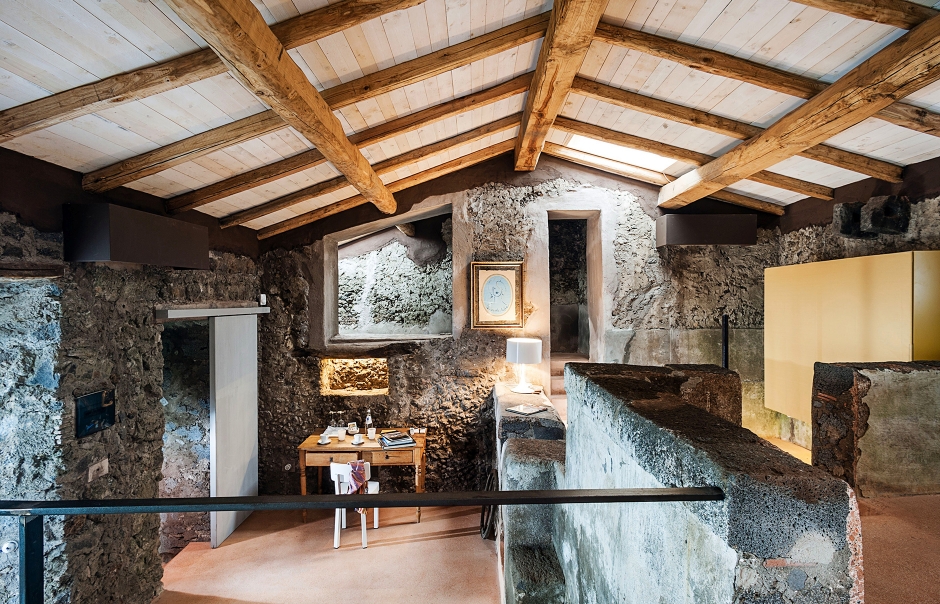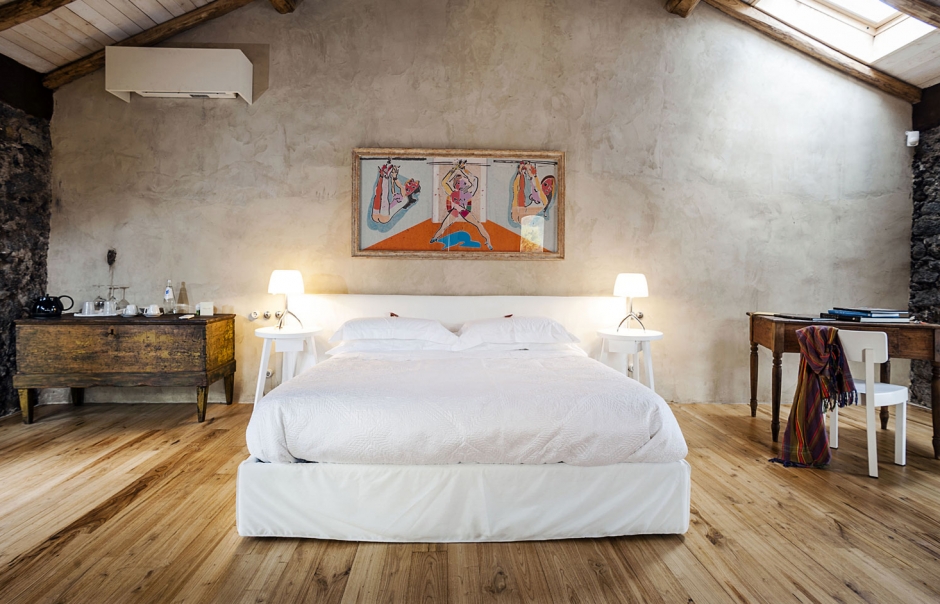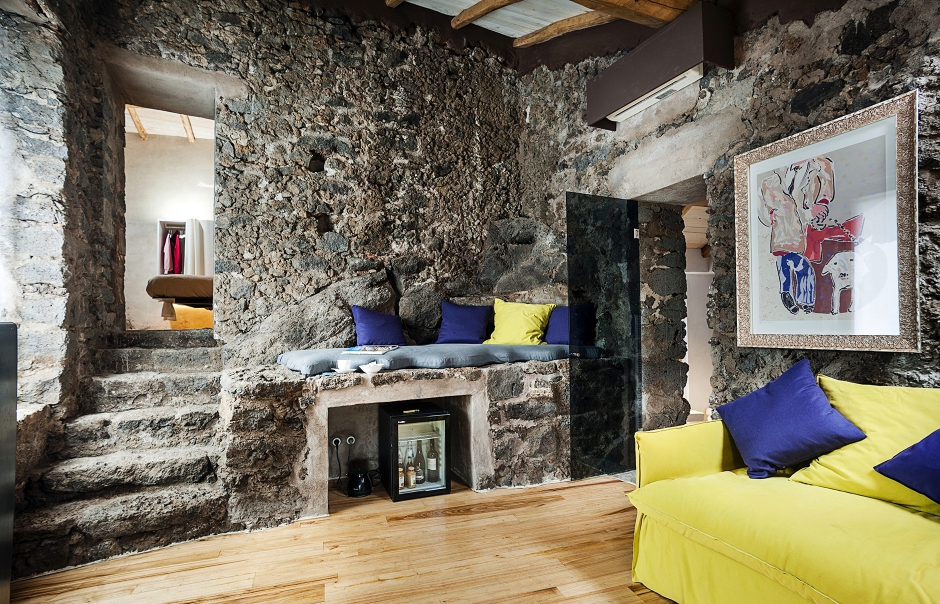 ---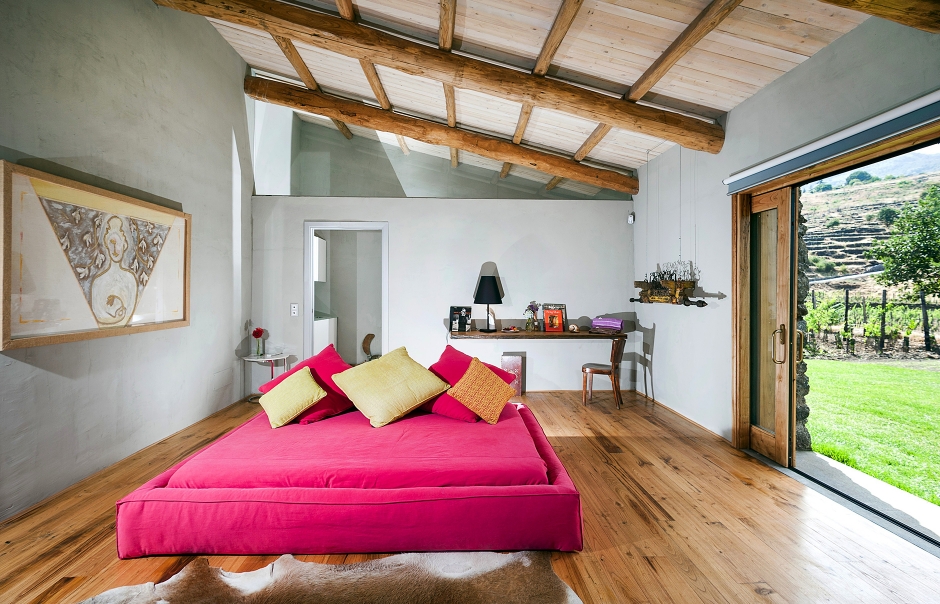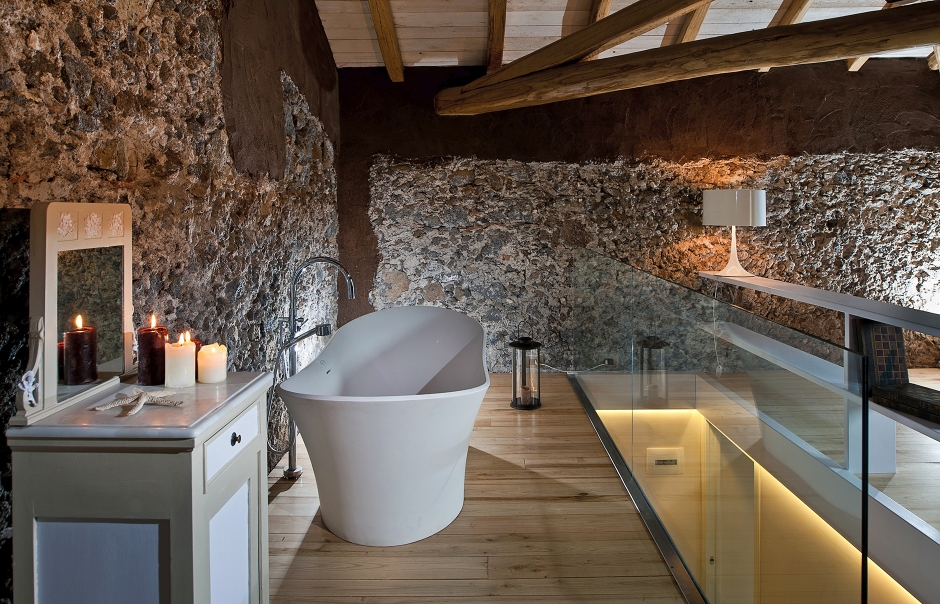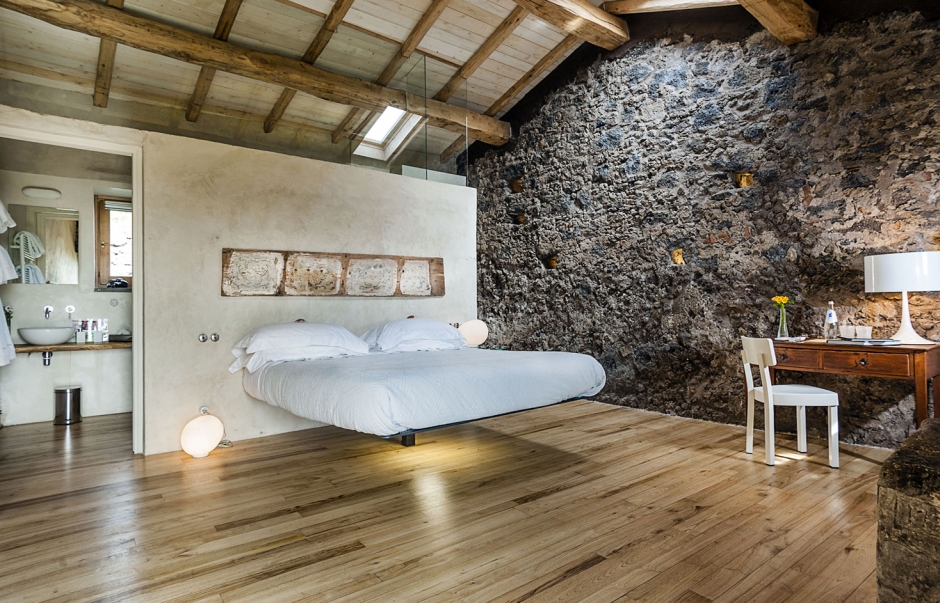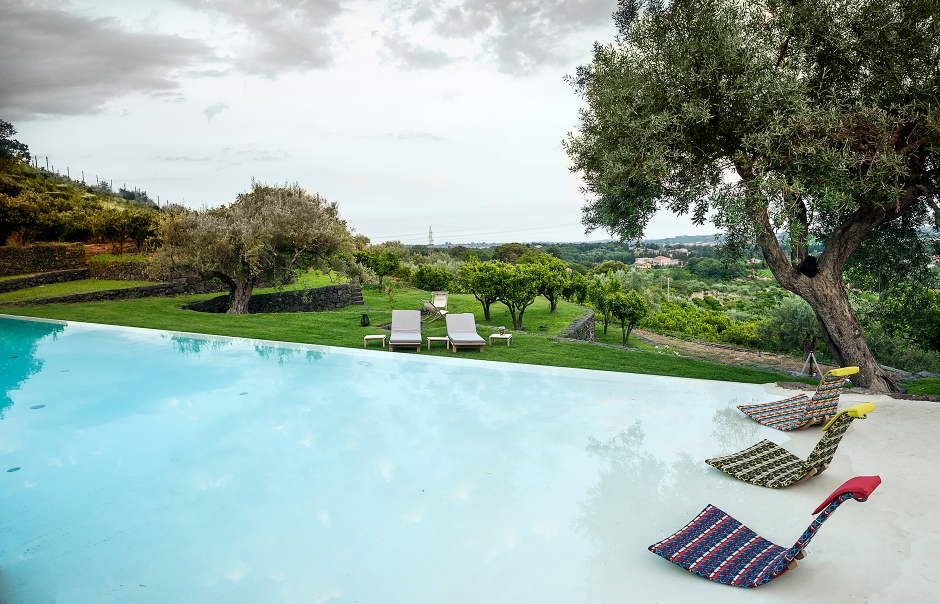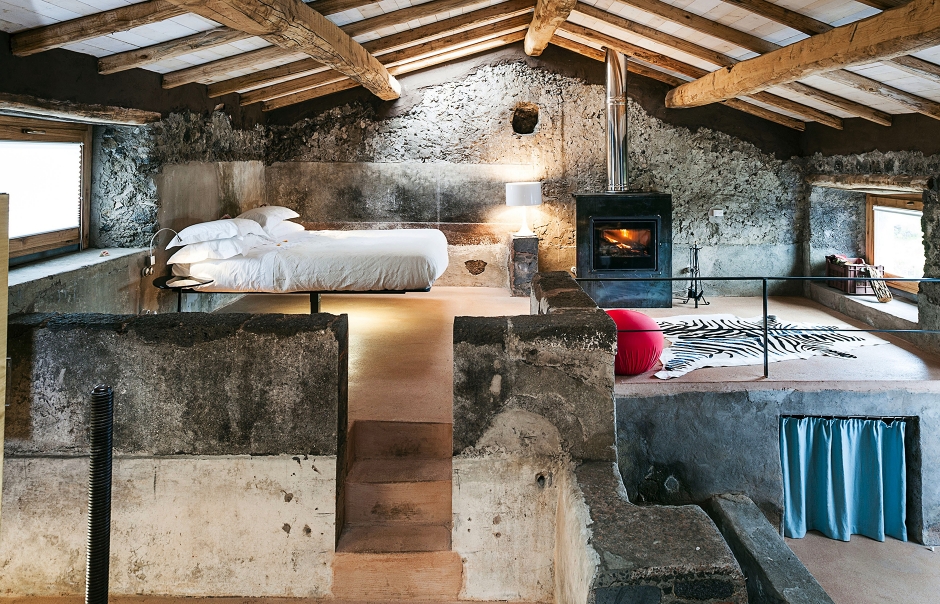 Text courtesy of Tablet Hotels, modified to fit the format.
Photos © Monaci Delle Terre Nere