The task of transforming a bunch of 1950s buildings into a modern city hotel was given to the Singapore-based design studio Ministry of Design. But what they did was more than that: they created one of Beijing's most interesting hotels.
The designers' approached the project with the kind of alacrity and boldness that resulted in remarkable contrasts of styles and moods between the interiors and exteriors. This distinguishes the eclectic art direction of Vue Hotel.
For example, the palette of dark charcoal greys is punctured by gold and while lattices and is further enriched by moments of surprise, like in the giant, pink wireframe rabbits, or yellow Ming-dynasty style chairs in the audaciously-shaped guest rooms. At Vue, different parts are balanced in a perpetual tension of consistency and opposition.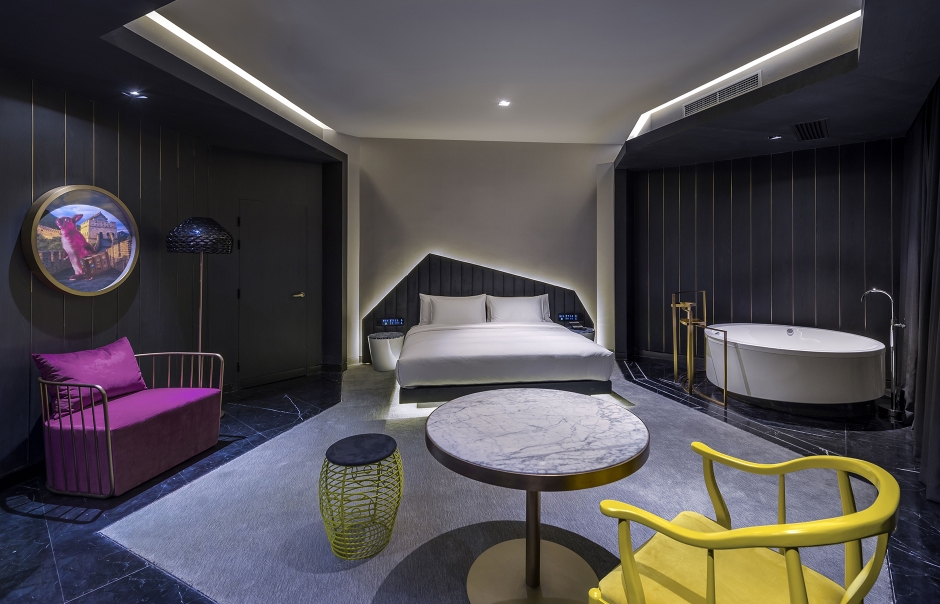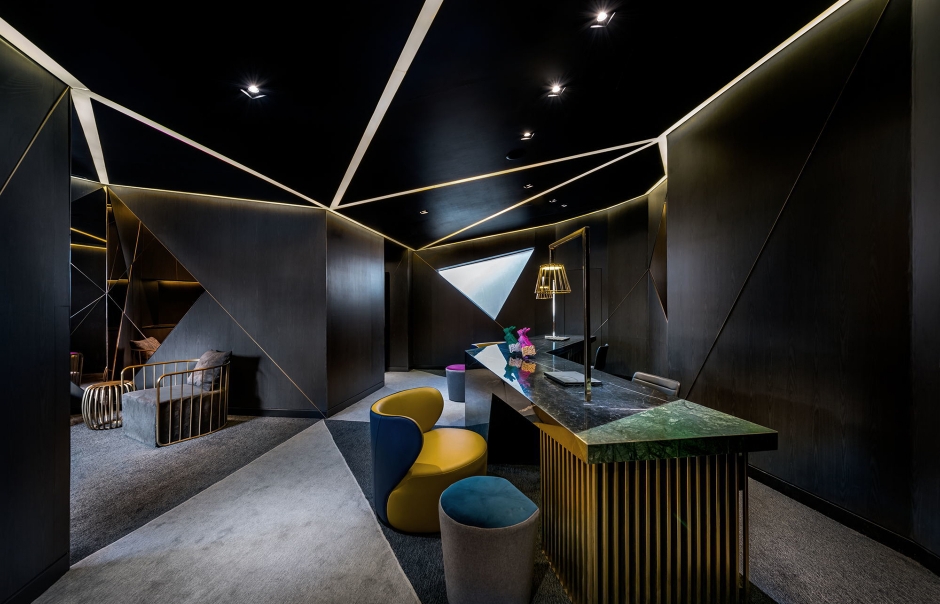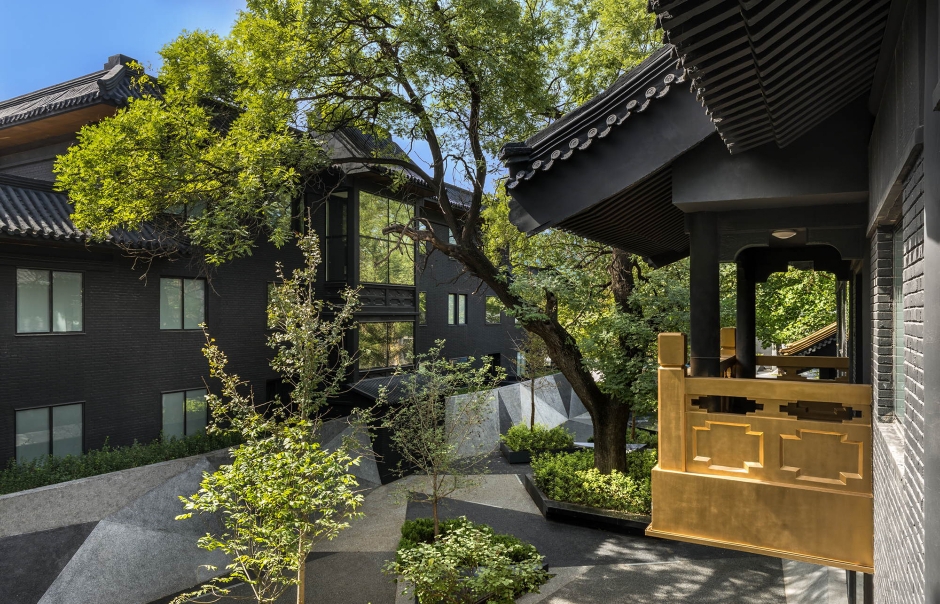 "Unapologetically modern in its approach, the [Vue Hotel Houhai] embodies the desires of the urbane traveller; creating comfortable and inviting spaces that are paired with intriguing art and delectable cuisine." — Ministry of Design studio.
The 80 rooms and suites are designed with clear nods to the Chinese building traditions, but they go beyond the narrow ancient vernacular. The distinctively 20-Century brick walls and clean-cut shapes that seem a mix of modernist and decisively post-modernist influences.
Many suites offer private terraces or views of the park or lake but the bucolic vistas cannot hide the bold lines of the rooms and sharp angles of the ponds in the gardens. The hotel reflects the local cultural heritage but is infused with exciting whimsical ideas and concepts that the designers managed to put in a carefully planned harmony.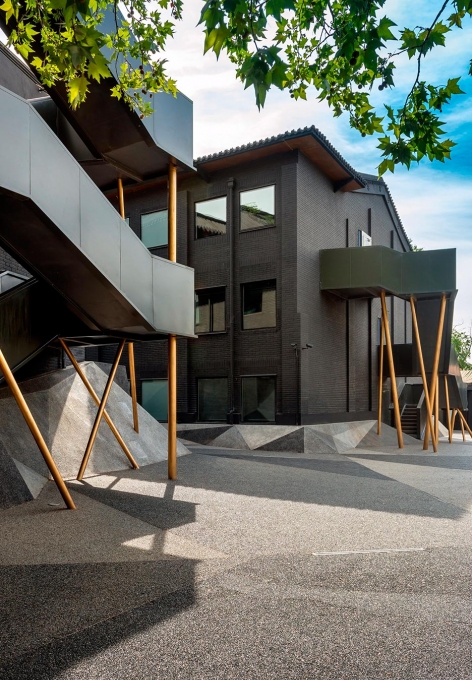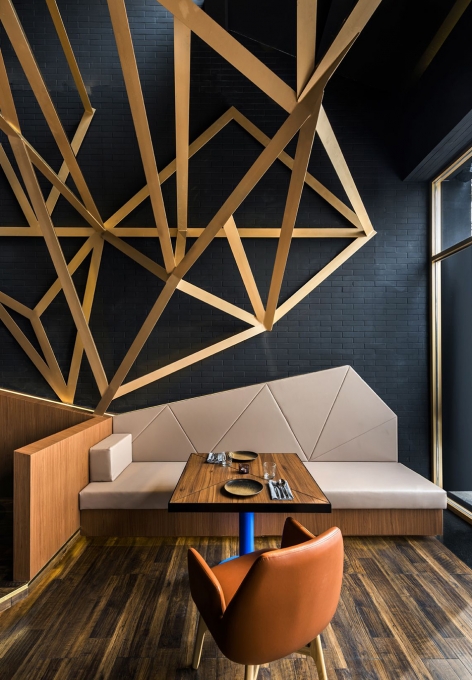 ---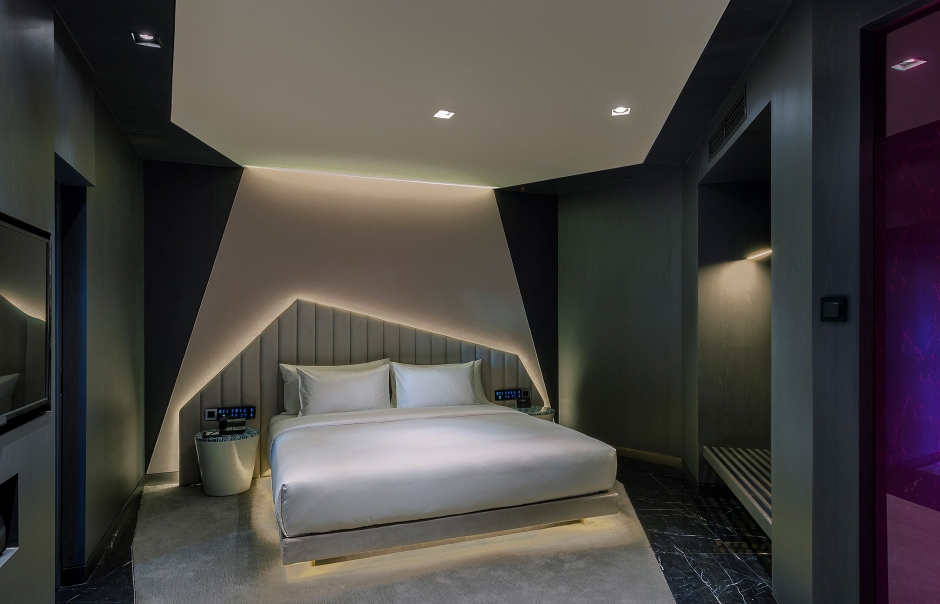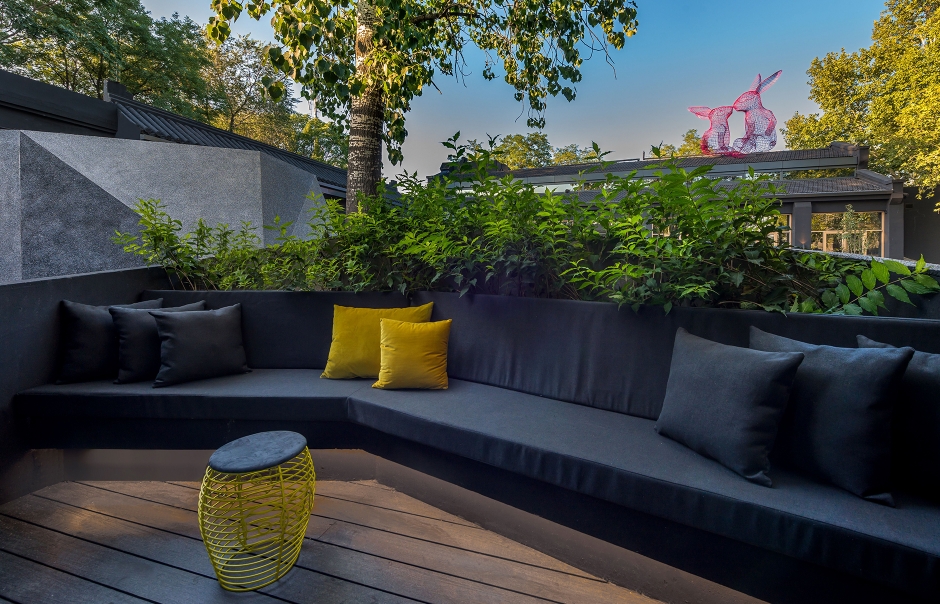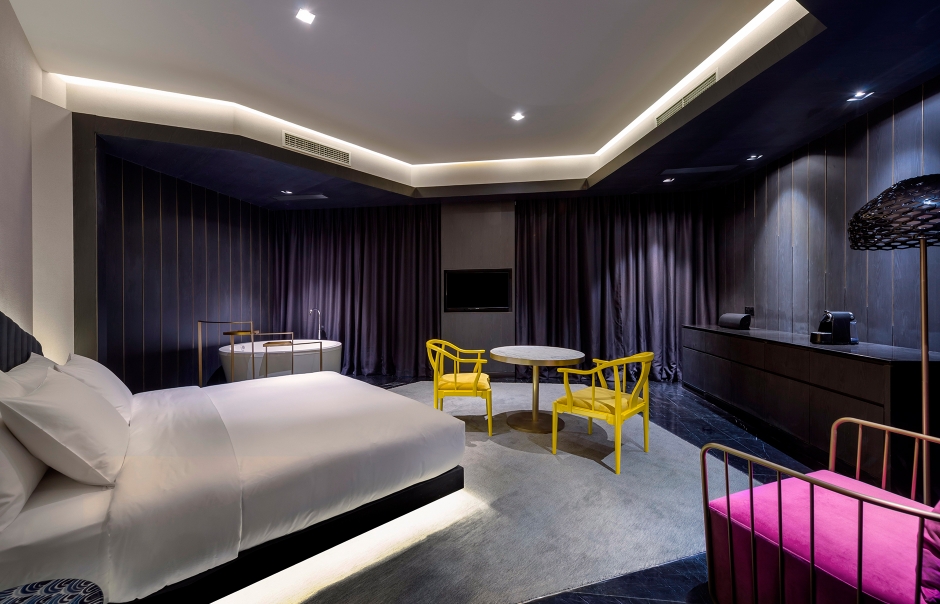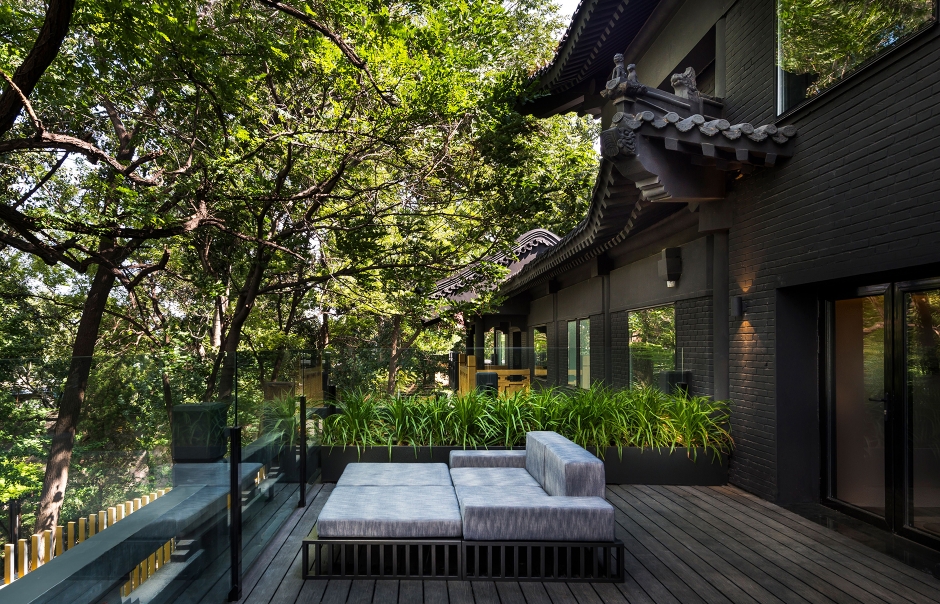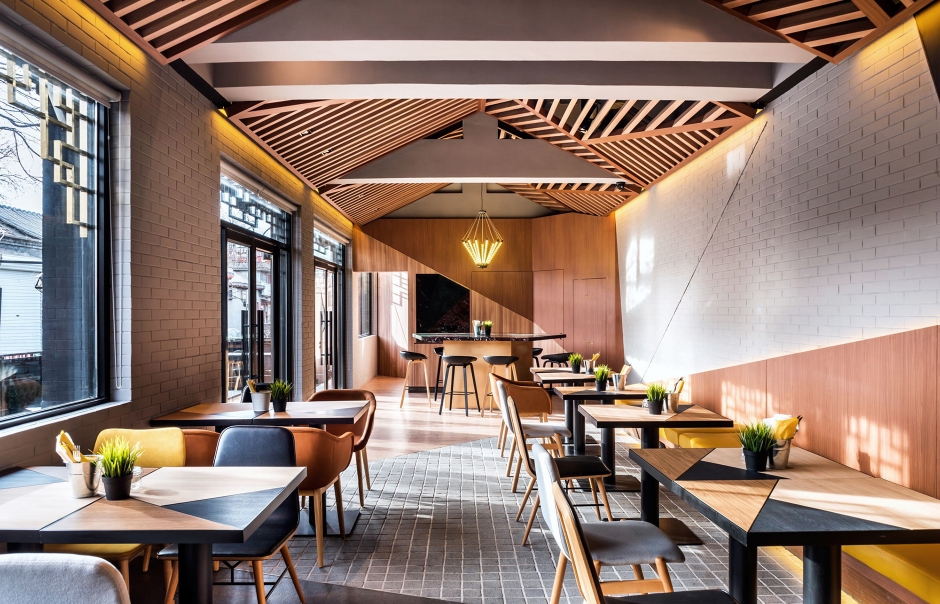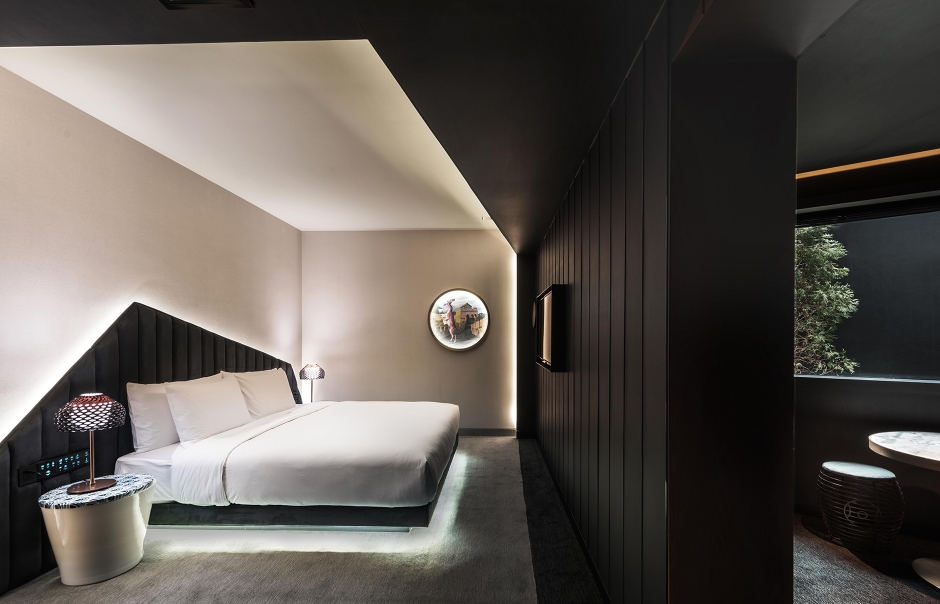 "A place to celebrate the beauty and pleasure of life"
Tang Xianzu, The Peony Pavilion
Located next to the Houhai Lake and Park in the Yang Fang Hutong, in central Beijing's Xicheng District, the hotel is best accessed on the east side of Beijing's hutongs — a jumble of narrow alleyways and one-way streets. Places to discover and hang out at the hotel include a rooftop bar overlooking the lake, a signature restaurant (created in a former warehouse) serving Spanish-influenced global tapas, as well as a bakery café fronting the bustle of the hutongs.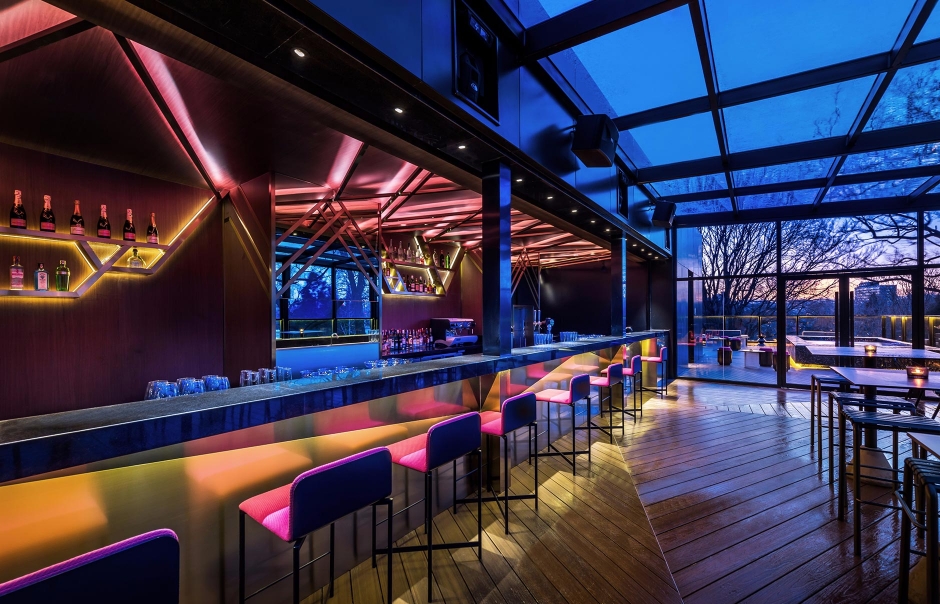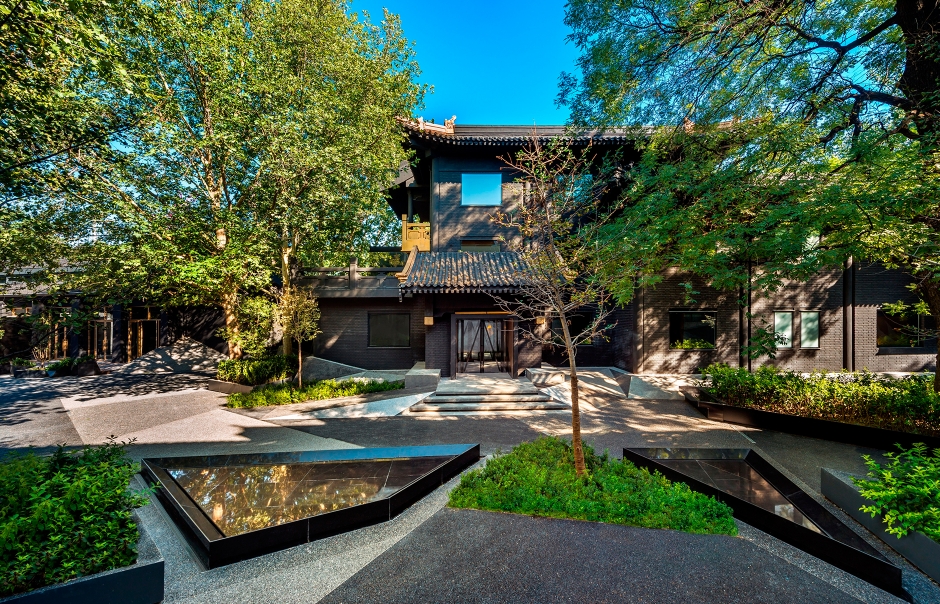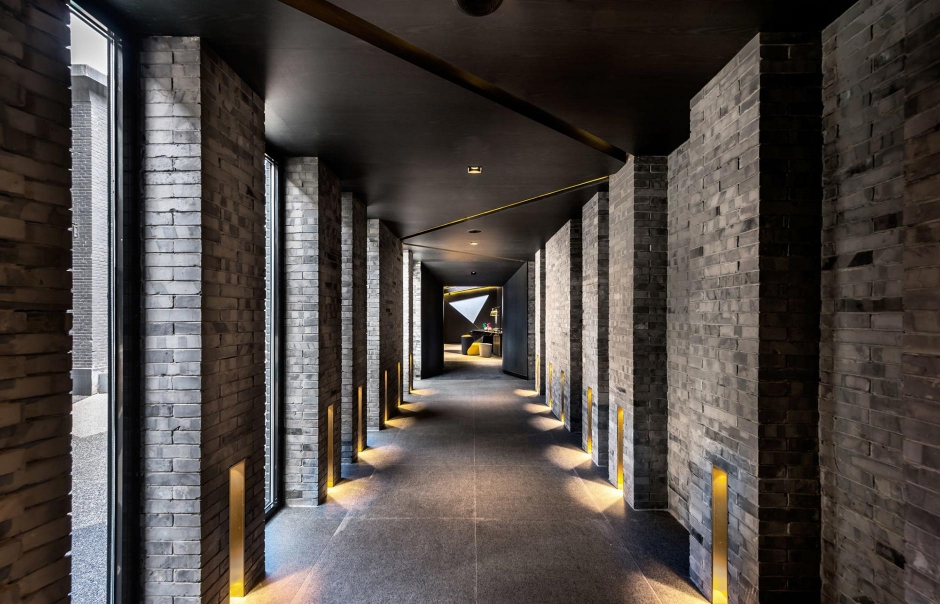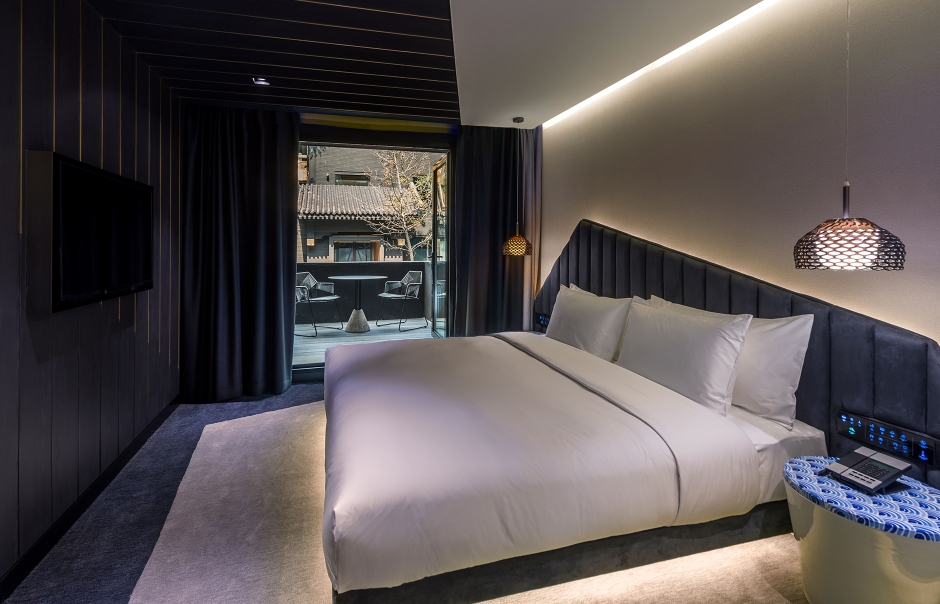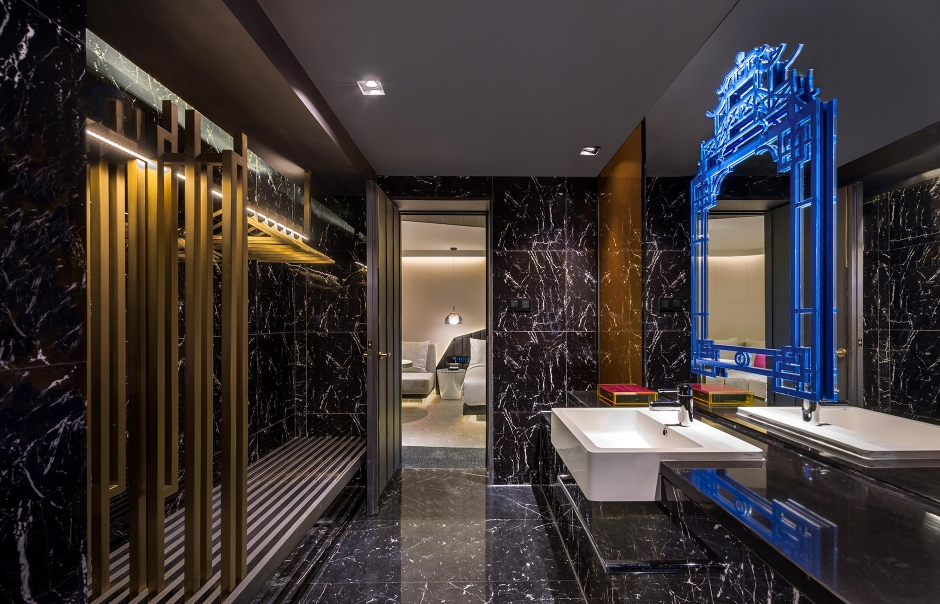 ---
Photos © Design Hotels™