This central Brussels boutique starts with the clean lines and white-on-white backdrop of the classic European design hotel, and applies a generous yet rigorously controlled selection what look to be only the most riotous hues in the Pantone colour space.
Each of the fifty-nine rooms and suites is outfitted in one of seven carefully designed colour palettes, as pure a demonstration as we've ever seen of the mood-altering effects of colour—you'll find out in a hurry if red is your colour, or if green happens to be more restful.
Anyway you'll have ample opportunity to sample tones other than the one that dominates your bedspread and headboard—the hotel is filled with furnishings, products and other objects, large and small, bearing not just distinct Pantone tones but also the distinctive codes that'll allow you to (in a sense) take your favourite colours home with you.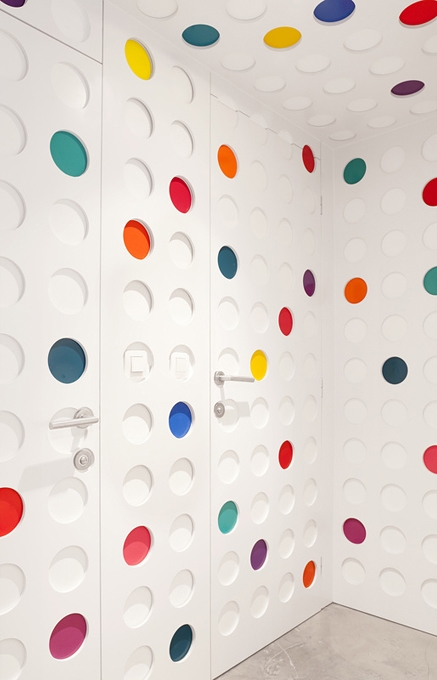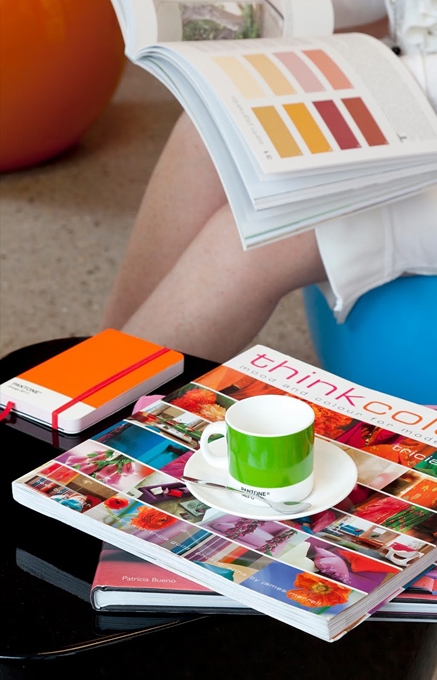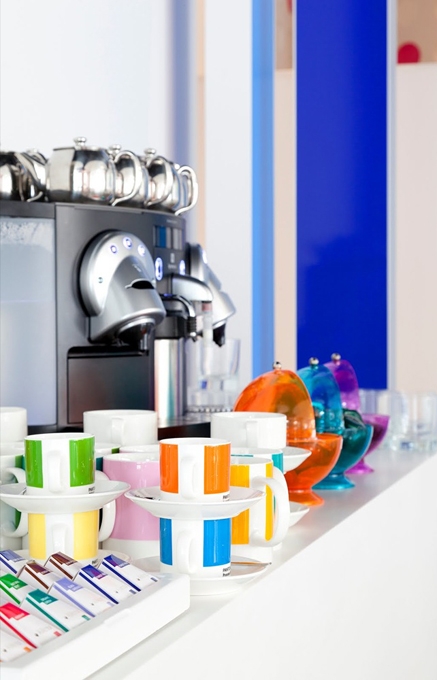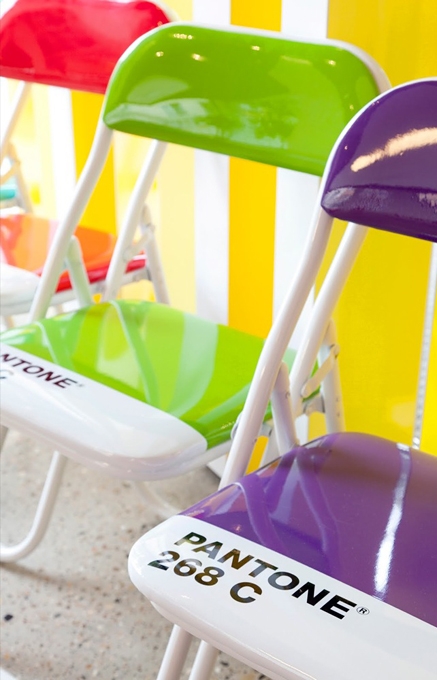 Chromatic considerations aside, the Pantone is a refreshingly simple hotel. Rooms come in two categories, large and extra-large, and the breakfast makes liberal use of Belgian specialties, from waffles and speculoos to Chimay abbey cheese—all this just off the Avenue Louise, a few minutes from Brussels Midi station.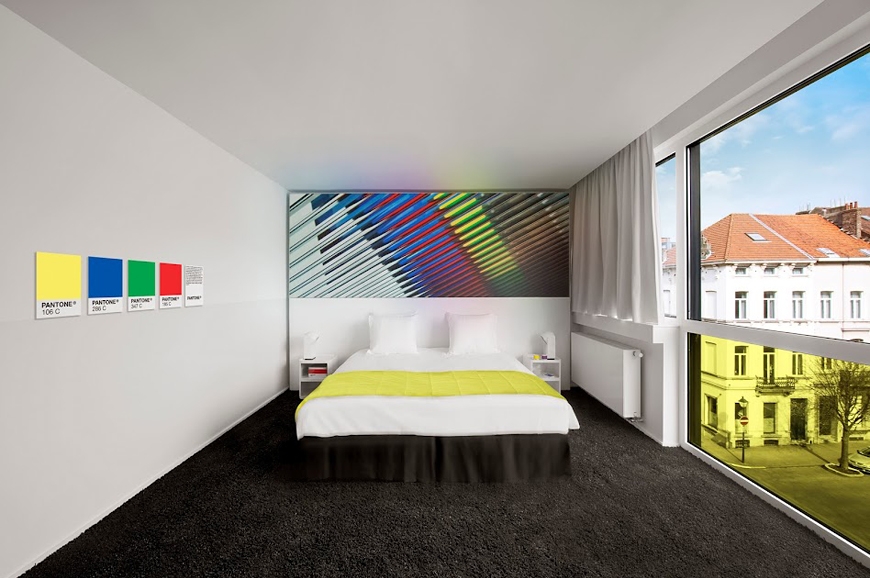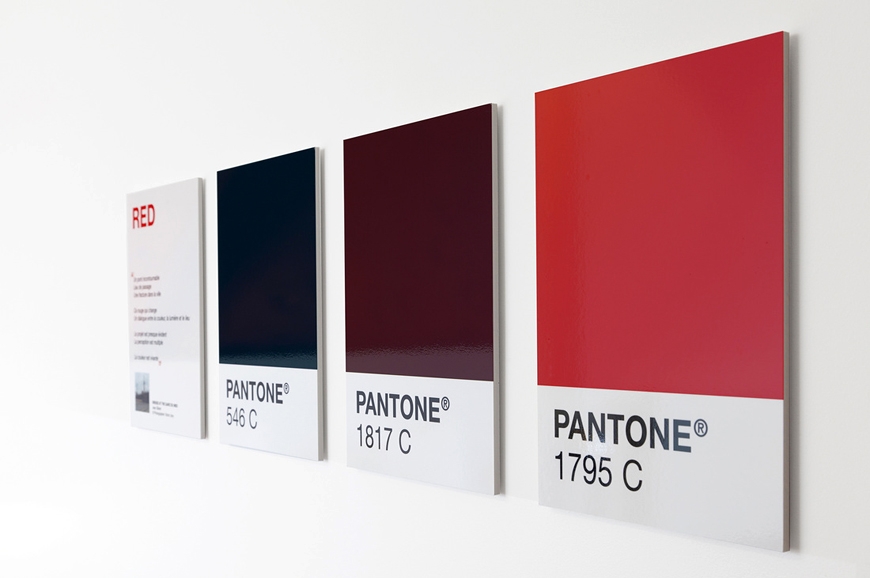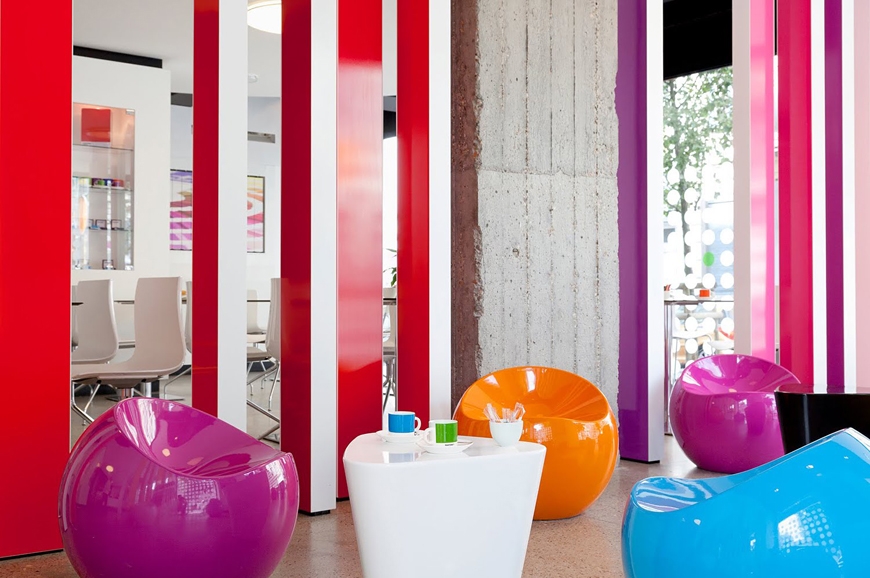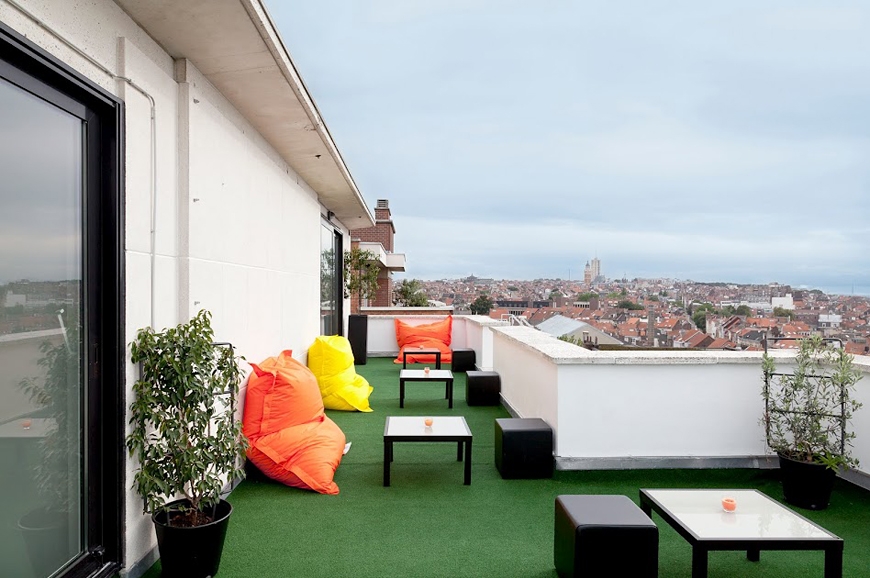 ---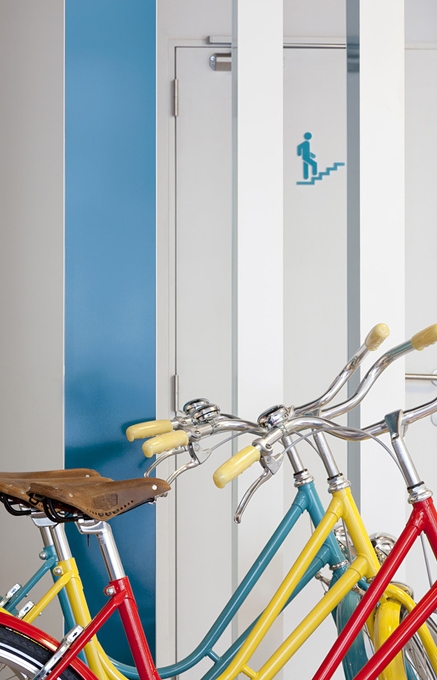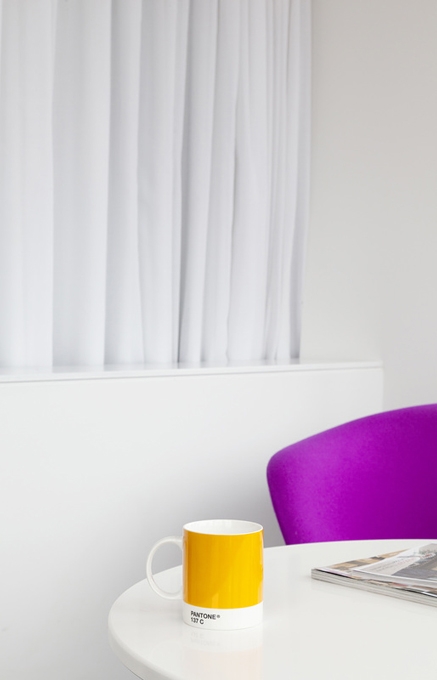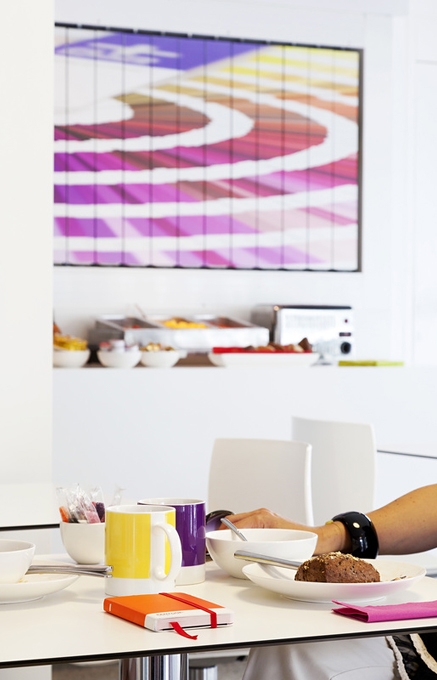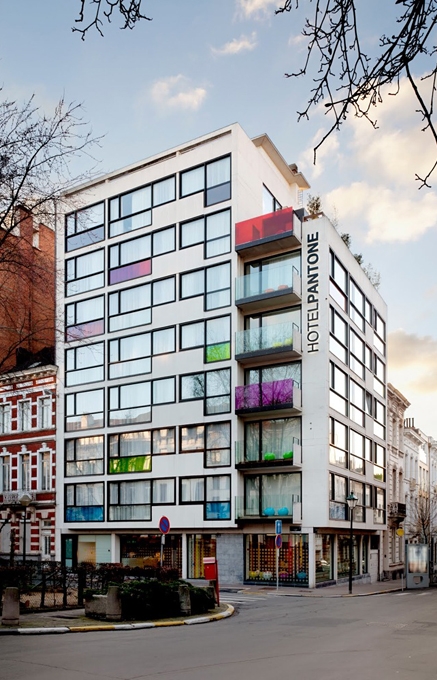 ---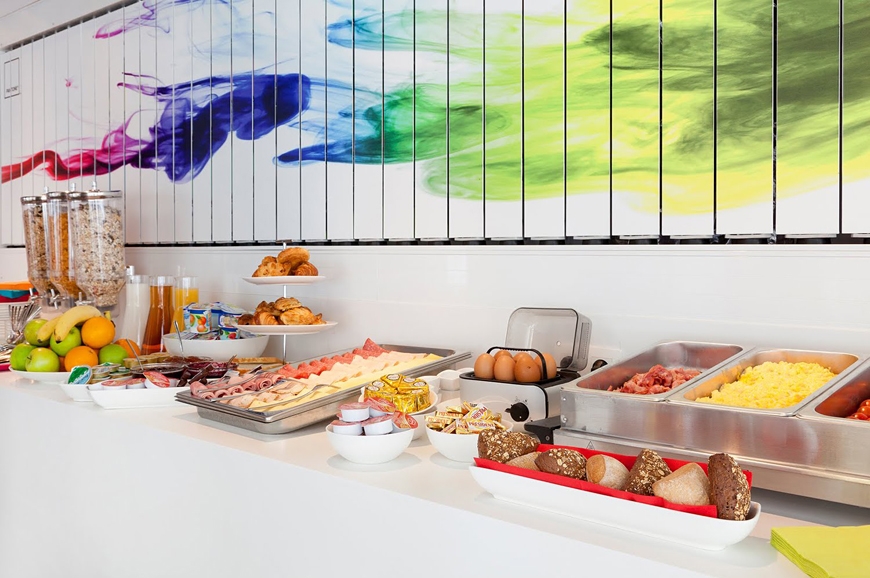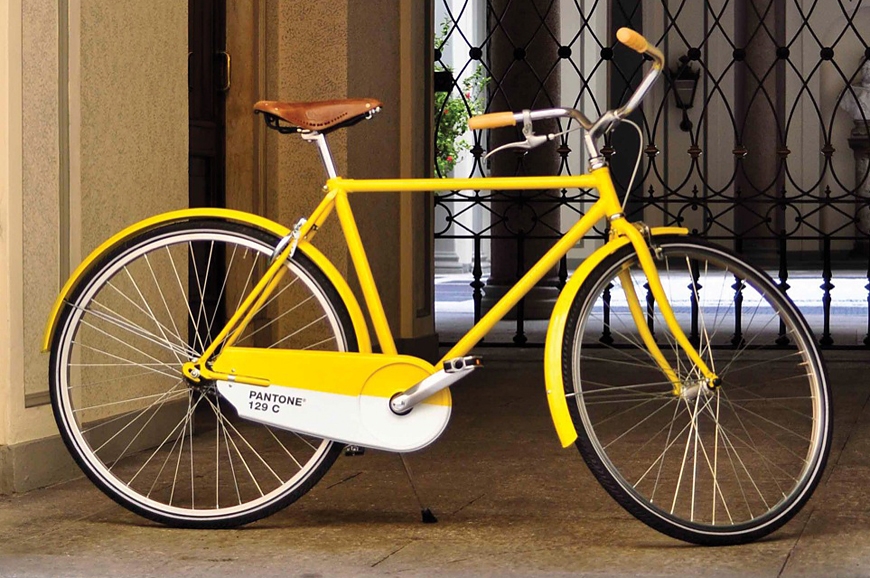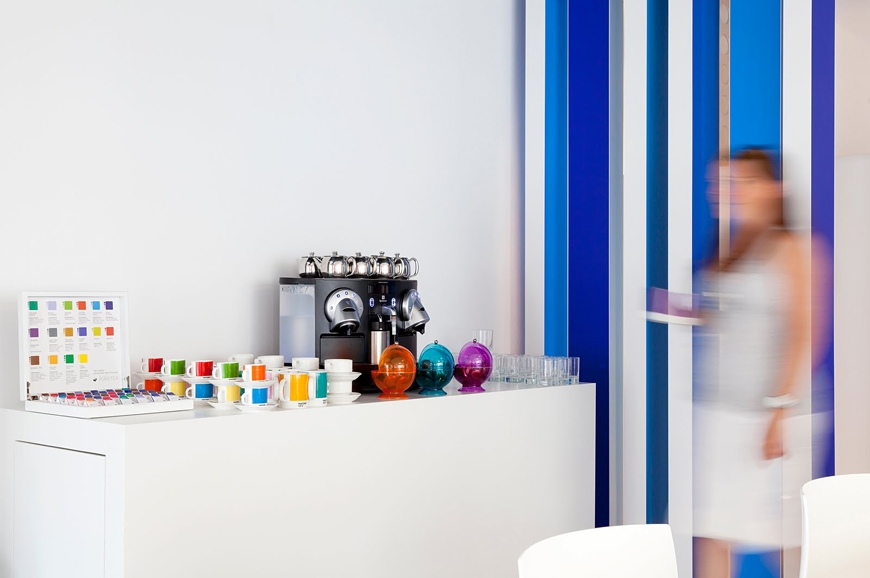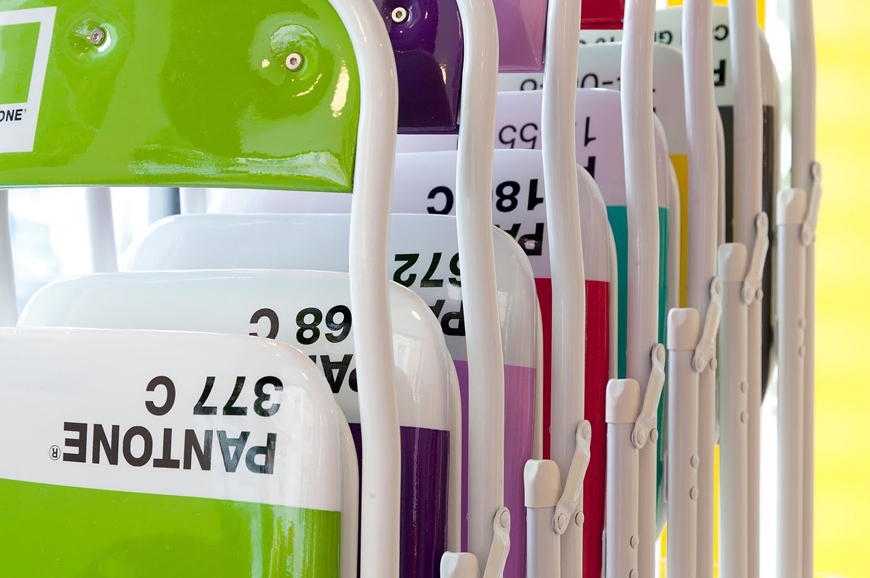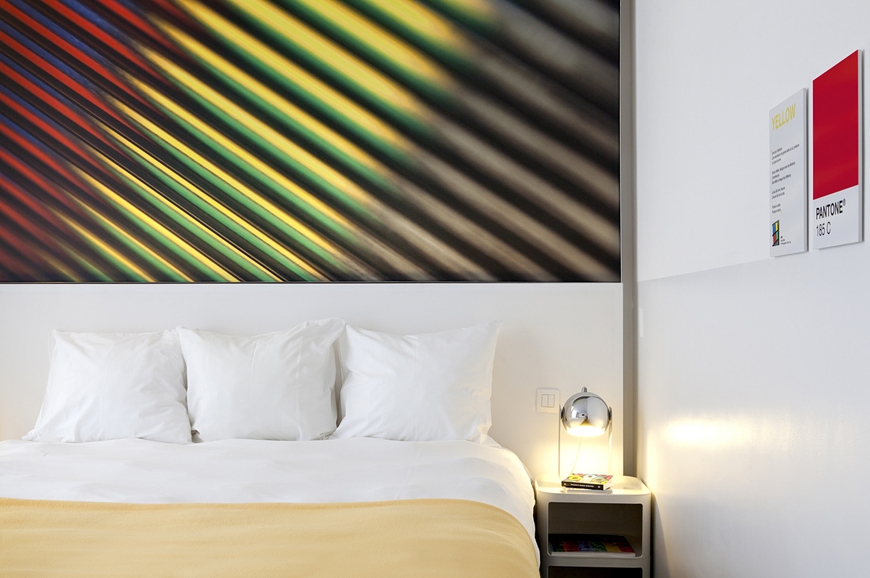 Photo credits: Sven Laurent and Serge Anton.
Text via Tablet Hotels.