Our photographs and writing have been featured in a number of online and printed publications.
The Kiwi Collection travelogue features the Proust Questionnaire series, in which they interview bloggers and travelers from across the world. We were asked about our idea of travel happiness, our most treasured take-along, and more. Head over to the Passport blog to check it out.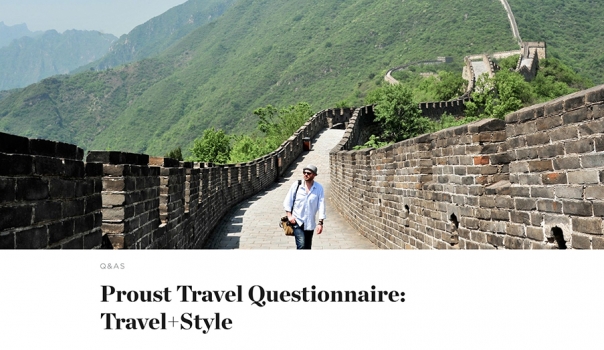 ---
An abridged version of our photo essay from Namibia's Deadvlei is published by the UK-based Supernomad, a collective blog featuring travel stories. Also, check out their travel shop!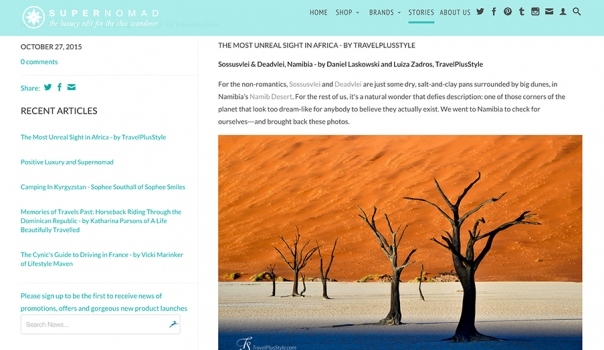 ---
We have been interviewed on this award-winning blog by Ashley and Carolyn, two best friends who have mastered the art of "skipping the must-sees in favour of an afternoon in a local café."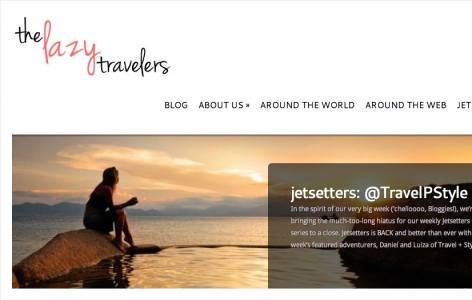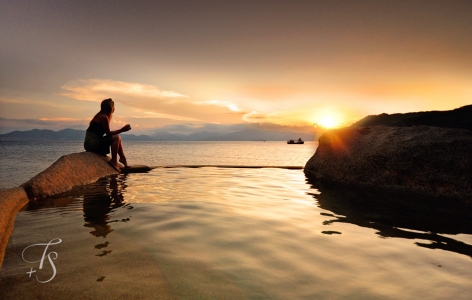 ---
Viajes National Geographic feature
We are honoured to have a photograph by Luiza Zadros featured in the Spanish edition of the National Geographic Travel.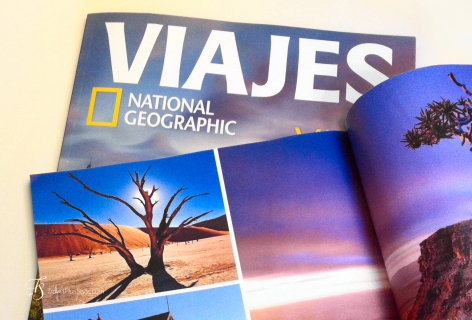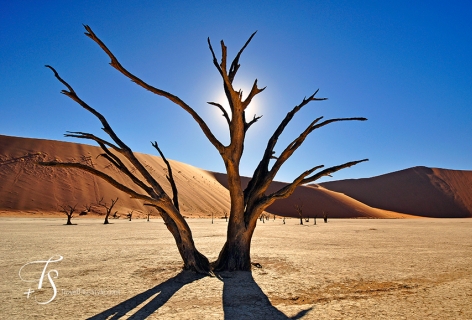 ---
"Paris may well be the home to the Mona Lisa, but anyone visiting the city this autumn should certainly keep an eye out for these fantastic works of art that you can find on many a street corner." Daniel is interviewed by Cheap Flights UK and our photography featured in their Best graffiti art in Paris piece.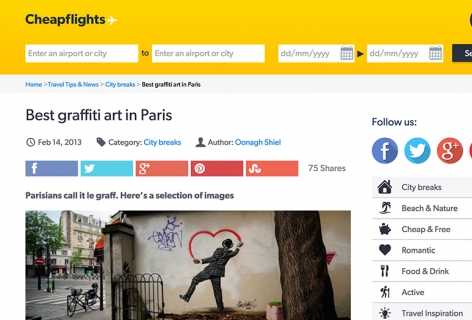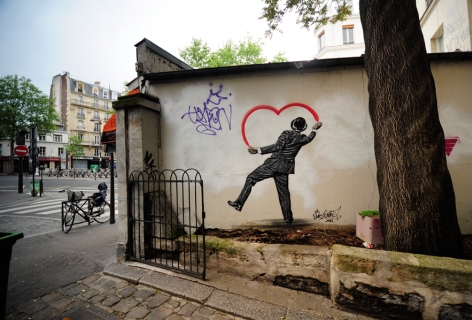 ---
The Daily Mail feature
Our photo from Oman is featured in The Daily Mail article, The world's most stunning sinkhole: Cavernous limestone bowl is so beautiful it's become a tourist attraction.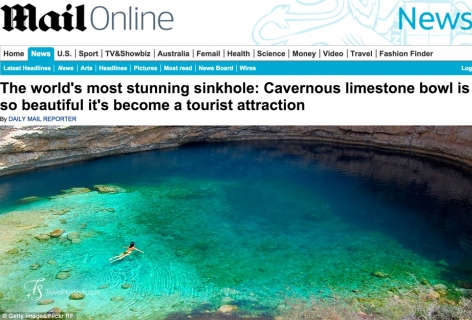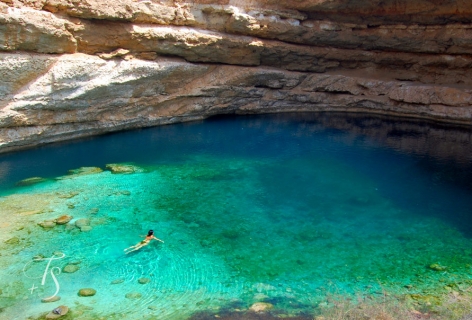 ---
Winner: The Sunday Times Travel Magazine
"Life in shadows: Daniel Laskowski […] expertly captures the otherworldly aura of Marrakech in this photo of the Djemma El Fna square"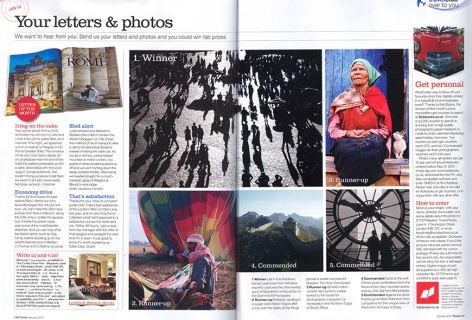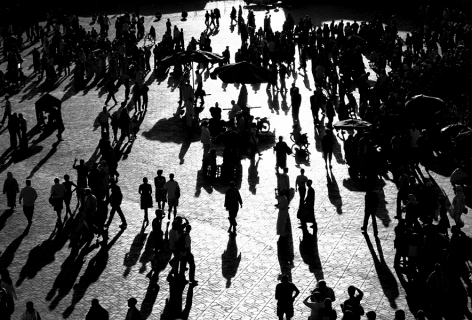 ---
Bali Weddings magazine
Our photographs from Alila Villas Uluwatu are featured in the Bali Weddings magazine, where they accompany a multi-page essay.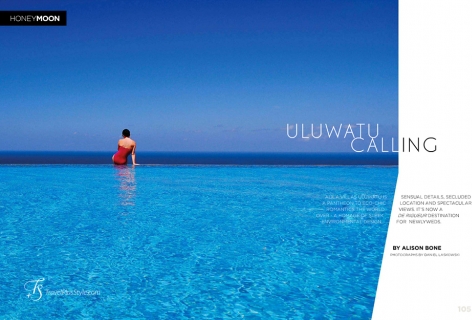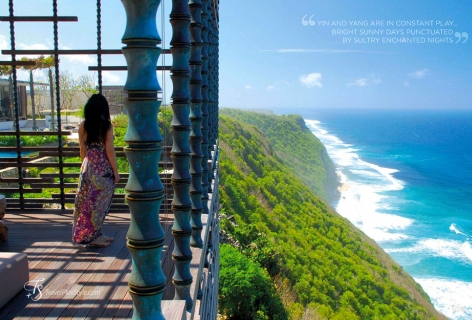 ---
Wandermelon
Our photographs accompany the DUBAI: A Great Cure for the Winter Blues write-up from this sizzling-hot destination.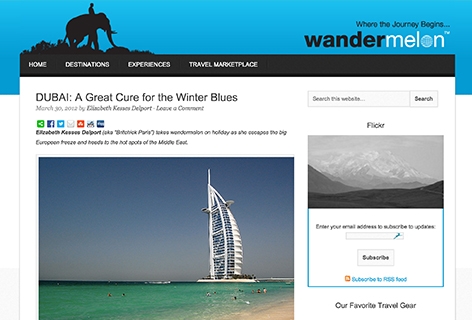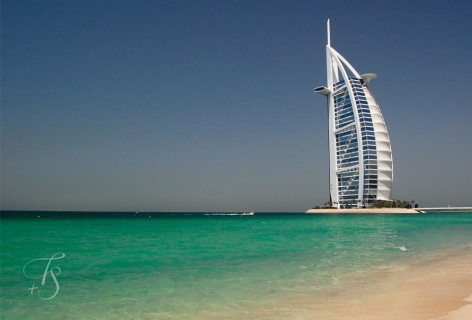 ---
Travel websites
We have been featured or mentioned by many travel writers and websites that share our passion for the most interesting and unique luxury hotels, authentic luxury experiences or simply beautiful surroundings, nature and great design.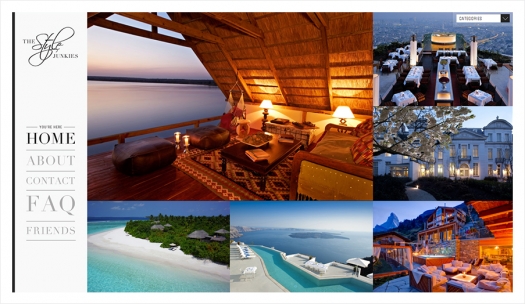 It's a blog! Travels of Adam. A self-confessed hipster, Adam quit his daily job as a graphic designer to focus on what really matters: travelling the world. The Travels of Adam blog features city guides and travel tips for young and stylish tourists, but his writing also appears on numerous online magazines about travel and tourism.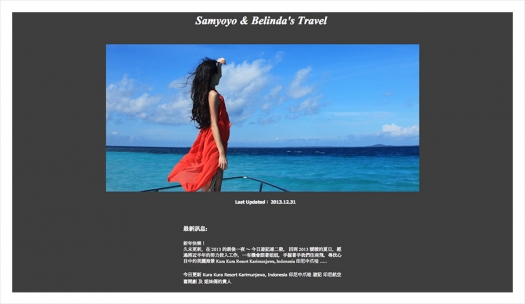 Samyoyo & Belinda's Travel. Our long-time friends all the way from Taiwan, the travelling sisters Belinda and Samyoyo are in love with tropical "paradise islands"—an affection we share with them. Belinda, a photographer and the travel writer Samyoyo publish books from their travels and their website is a record of their precious memories from every trip.
Jetsetera. Kimberly Fisher started off her website as a hobby and a way for friends and family to keep in touch—this very much reminds us of the slow beginnings of Travel+Style. Today Jetsetera is a popular destination for the younger adults seeking inspiration for luxury travel and fashion. Check it out—it's updated frequently.
Venuelust is a fan of our Instagram feed: "Daniel and Luiza are the founders of an online travel magazine, Travel Plus Style. Their Instagram feed shares their personal photos of first-hand experiences at some of the most luxurious accommodations around the world. The photography (all shot by them) is outstanding […]." Thank you for the kind words!