When creating Aria Villas, the Singaporean architect Chioh Hui Goh experimented with a new interpretation of local architecture and design, departing from the usual Ubud style, so ubiquitous on the island.
Thus the interiors are contemporary through-and-through. Sleek gray sofas, chunky stone floors, distressed wood paneling, and glass-topped coffee tables carry a hint of 20th century modernist design. Large sliding doors bring the outside in—even as the villas compliment rather than integrate with the landscape and greenery. All this works well with the intimate profile of Aria. Its eight villas—all with private pools and a butler for each—ensure discreet luxury tailored to sensibilities of today's discerning traveller.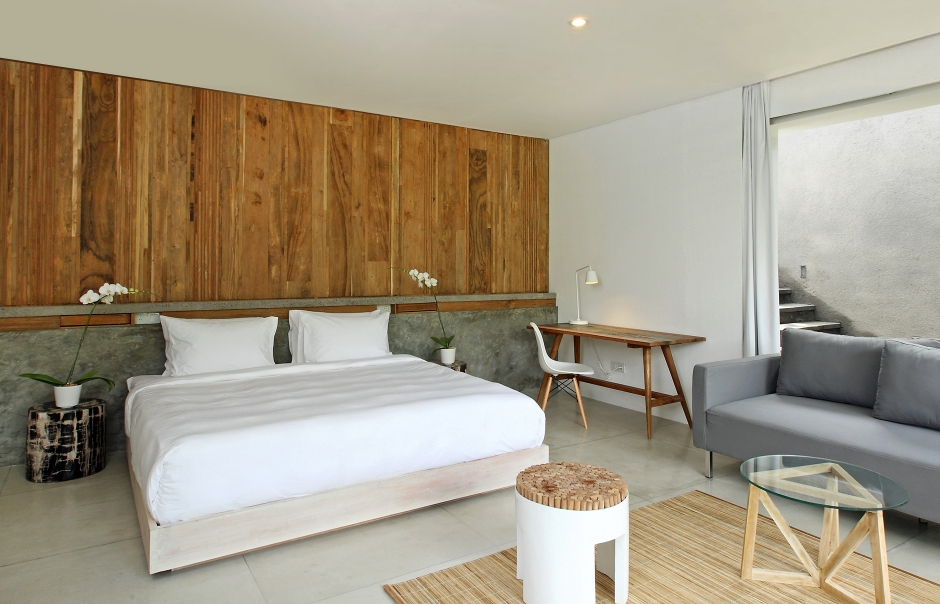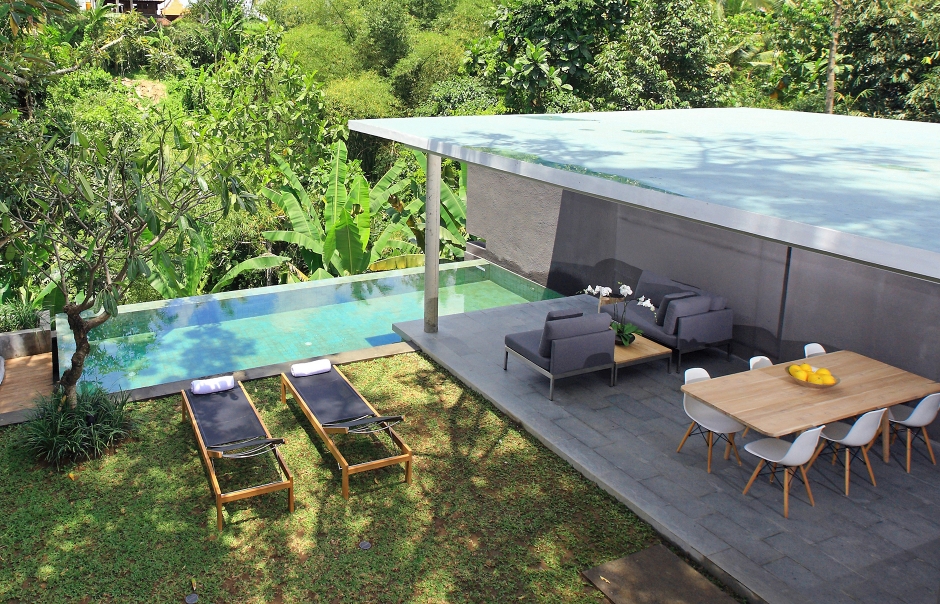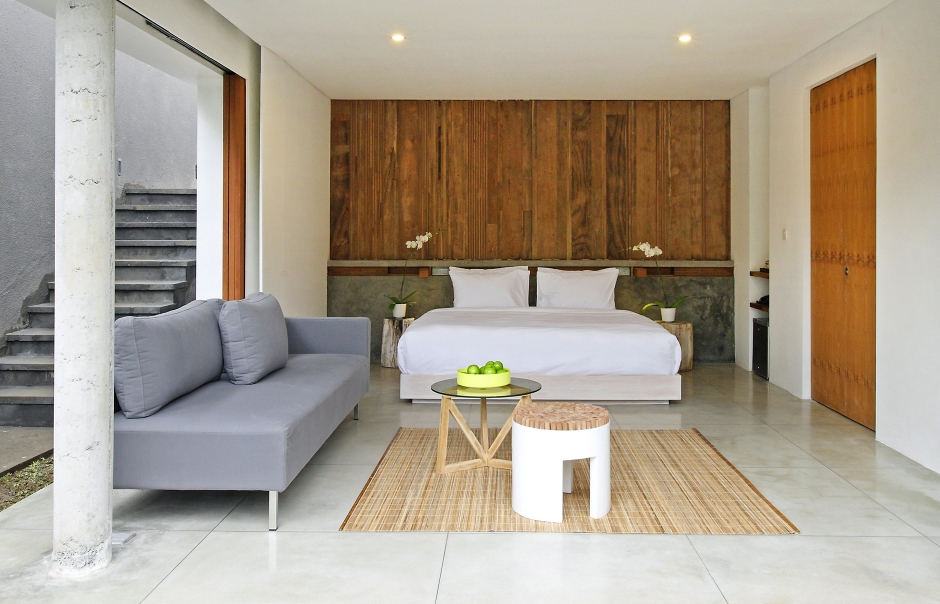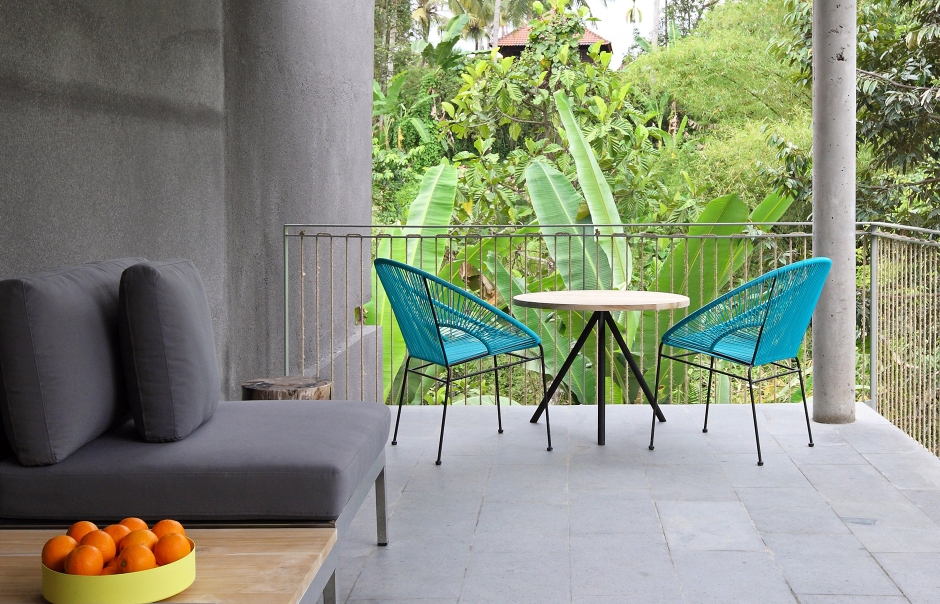 You may also like

---
Seminyak
Low-key luxury and the cultural hub
This unique retreat has an excellent location to explore Ubud, which as we re-discovered recently is more than ever Bali's centre of art and dance. The Ubud Palace is just an eight-minute walk from the hotel: it's a must-see, especially during one of the traditional dance performances. Plus, an afternoon exploring Ubud's many shops and galleries is not an afternoon wasted. Aria's guests can book whitewater rafting down the Ayung River as well, or recharge at one of the town's many yoga studios.
On the other hand, guests don't really have to leave the privacy of their villa. Breakfast, lunch and dinner can be served on the terrace overlooking the green valley and the rest of the sun-soaked day can be spent relaxing by the pool and feasting on fresh ice cream, made daily.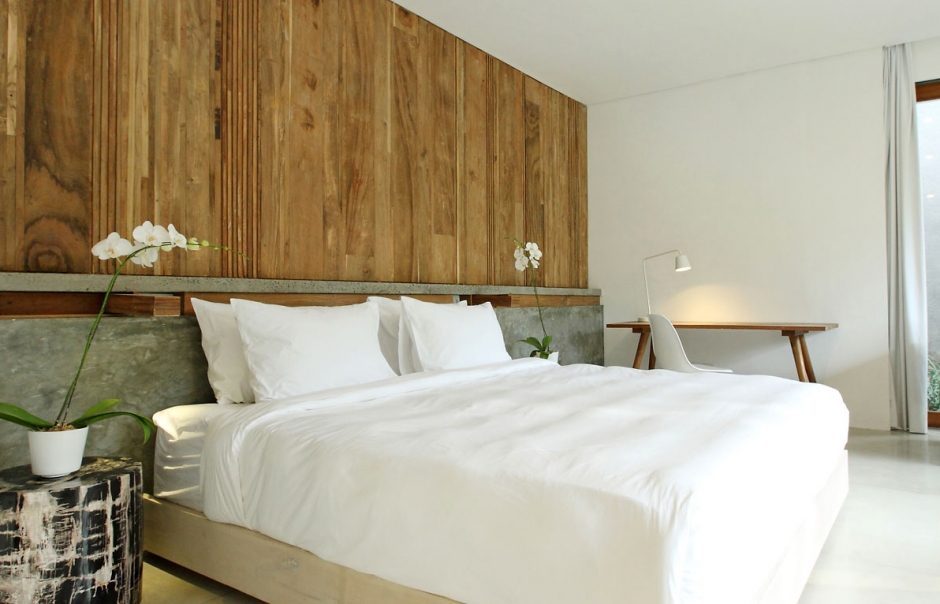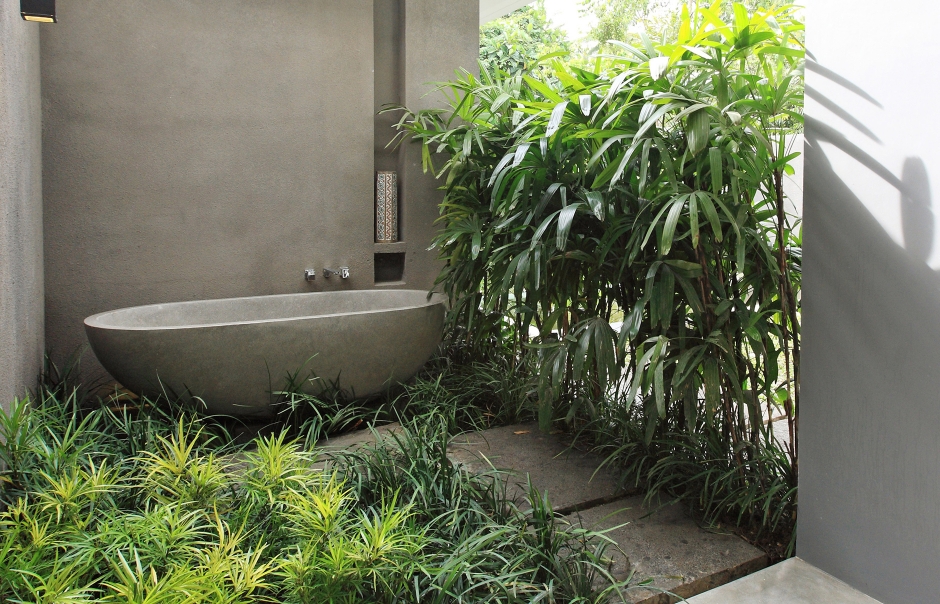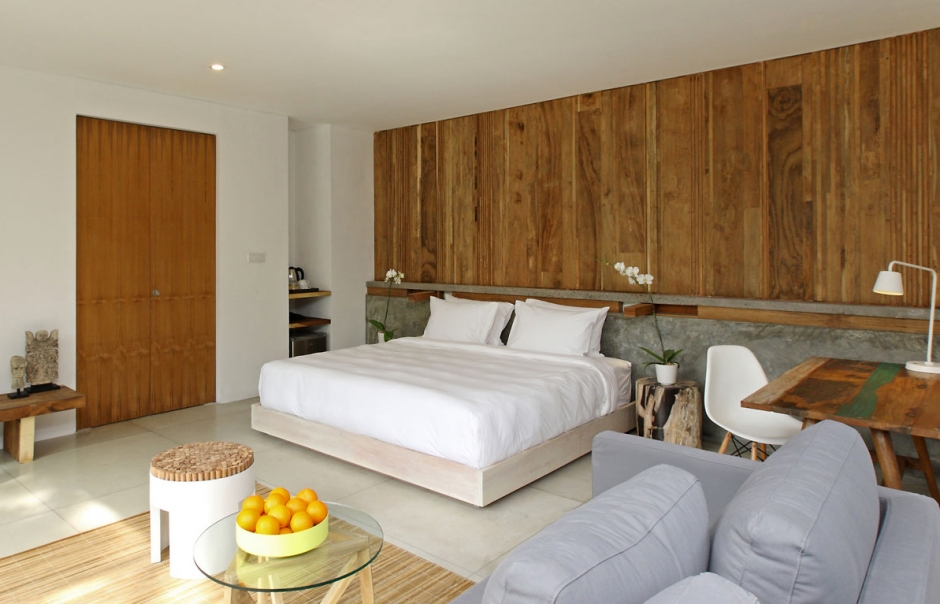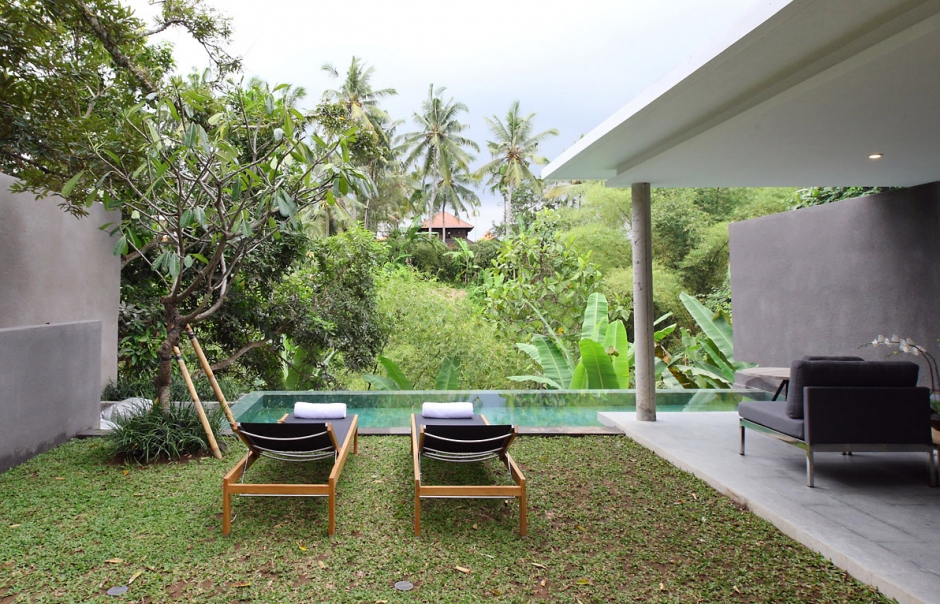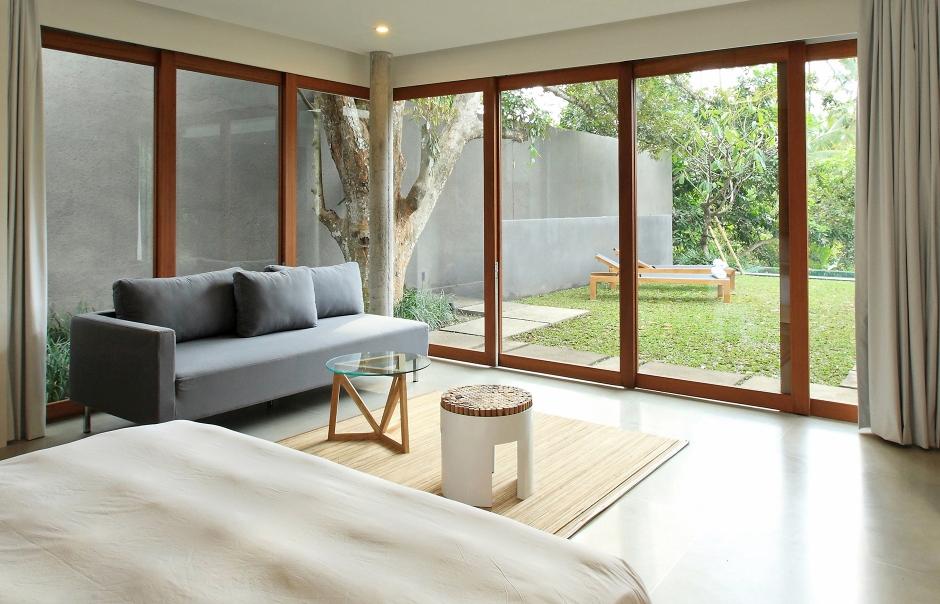 Photos © Aria Villas Ubud