Coqui Coqui was one of the hotels behind Tulum's craze as a hot beach destination, back in 2003. While their original beachfront hotel was later shut down, by then, the company launched more properties in the Yucatan Peninsula. So what makes them unique?
With addresses in Valladolid, Izamal, Merida, Coba (and then, more recently, in Bora Bora, in a dramatic departure from Mexico), each place branded Coqui Coqui is a cross between perfumery and a small hotel, often with a spa offering. These hotels are also exclusive. Often they allow only one booking at a time, with the whole place belonging to the lucky pair or a family for the precious few days.
Designed in a "luxuriously rustic" style and embodying bohemian chic, these hotels are elegant, stylish, and contemporary through-and-through. But Coqui Coqui is a Perfumery brand first and foremost brand, so each of these places smells wonderful — and guests always get a big box full of signature scents as a present. We collected several!
Disclosure: We earn commissions for purchases made through links in this article. 
1Coqui Coqui La Perfumeria Valladolid Residence & Spa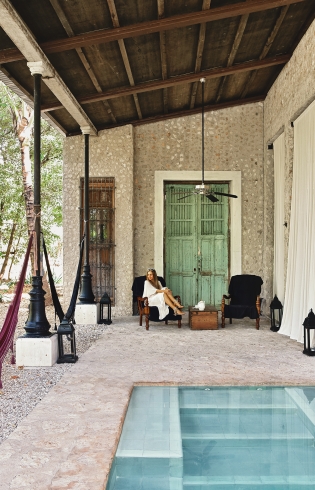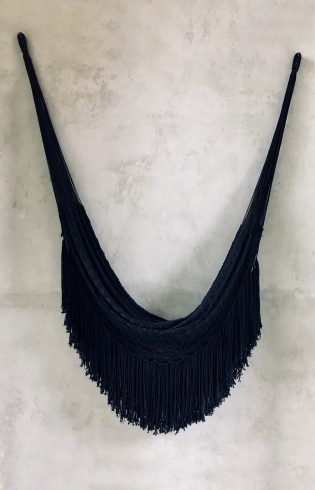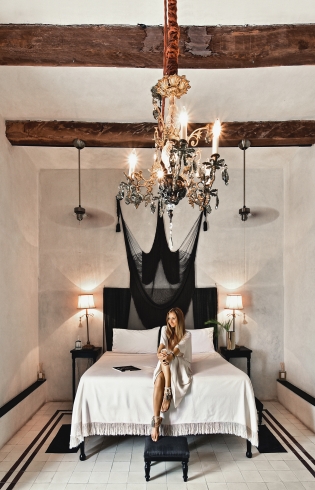 "[…] Melt away any stress and relax with a fragrant bath in the free-standing bathtub upstairs. Indulge in the luxurious four-post bed and fall asleep with sweet scents of tobacco leaves, orange blossoms, and lime trees drifting throughout the air." — coquicoqui.com
Coqui Coqui Valladolid La Perfumería is a beautifully designed tropical sanctuary located in the heart of a quintessentially Yucatan town. Its perfumery is housed within an XVI century building and situated on Calzada de Los Frailes, one of Valladolid's most beautiful streets. Attached to it guest residence has only one-suite, and is decorated in an elegant, almost monastic style. The design of the hotel riffs off on the beauty, folklore, and cultural history of Valladolid. The property features Moorish tile floors, oversized antique mirrors, dark wood furniture, and high ceilings with wooden beams — and at the heart of it is a lush tropical garden.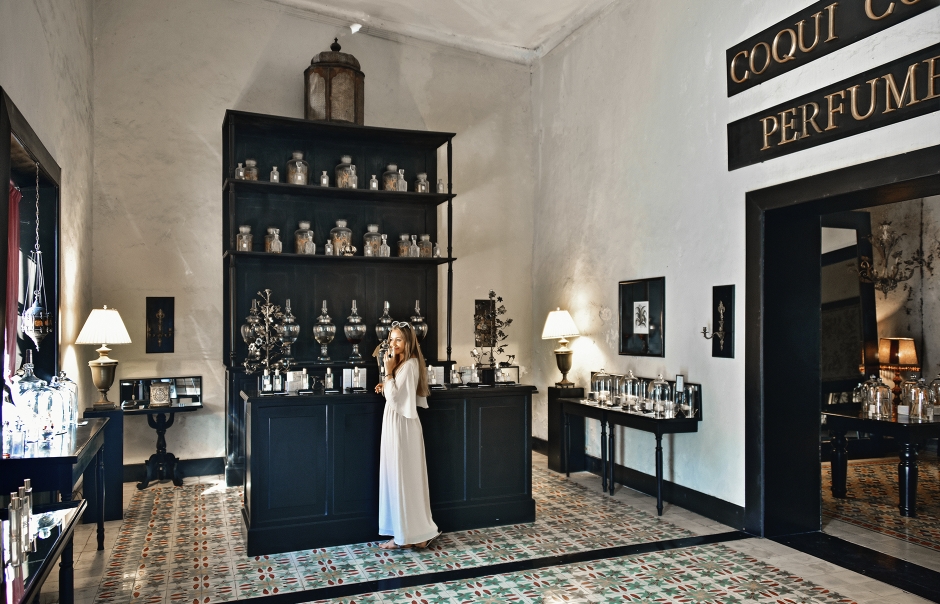 But this small boutique hotel is first and foremost a fantastic perfumery. The Coqui Coqui scents are at the center of the guest experience, including in the spa, which utilizes the original fragrances created by the brand. There is also a unique salon degustation, serving freshly brewed coffee, herbal & floral infusion. Cacao, honey, and vanilla are also available in the café — while a small selection of handmade craft and beachwear can be browsed in the boutique. The hotel is located only a few blocks away from the Convent of San Bernardino de Siena, but it's a true refuge from the town's quiet hustle and bustle.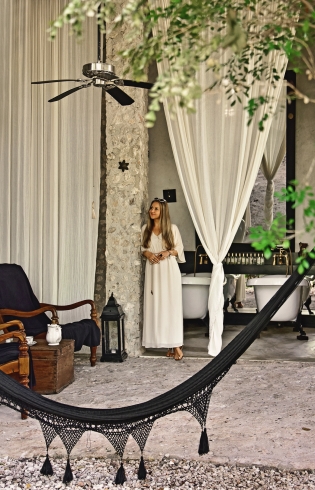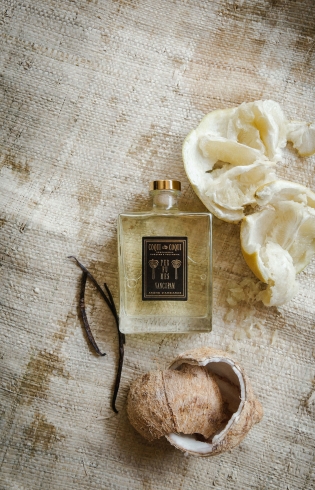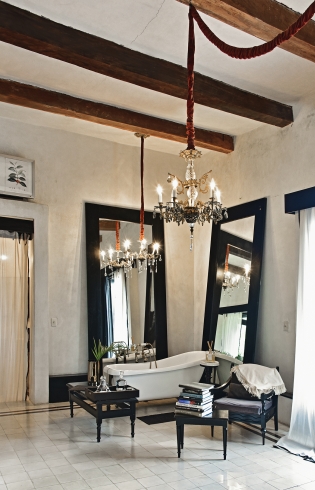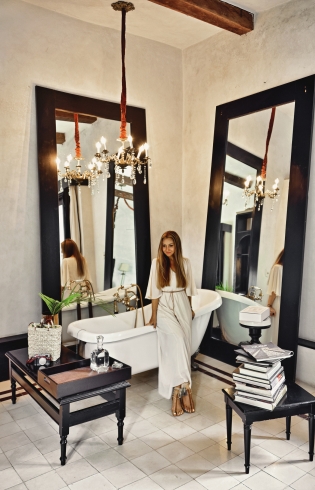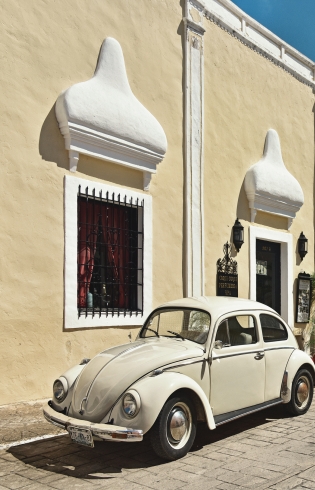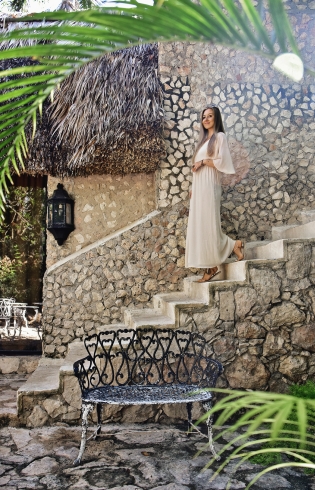 See what others think on TripAdvisor.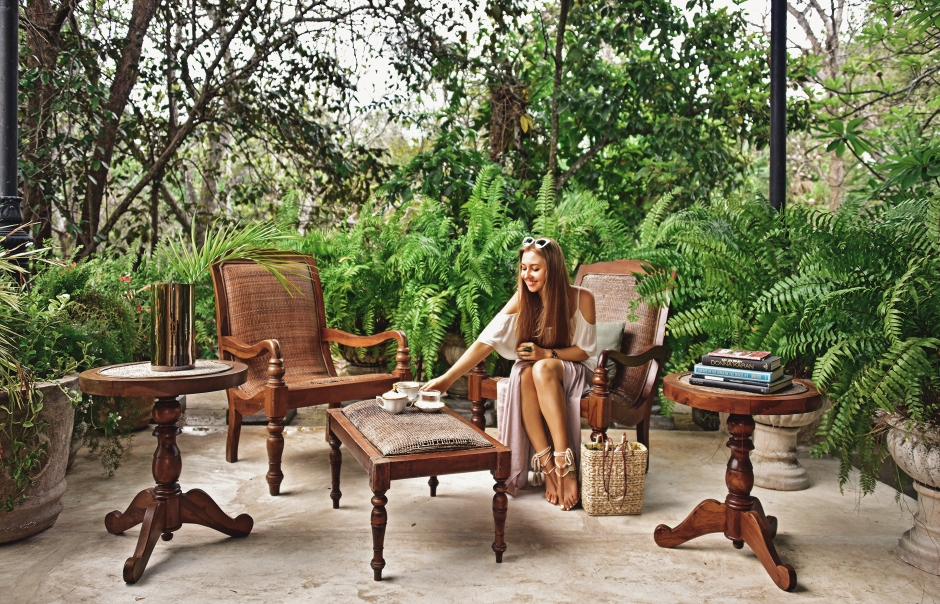 ---
2Coqui Coqui Meson De Malleville Valladolid Residence & Spa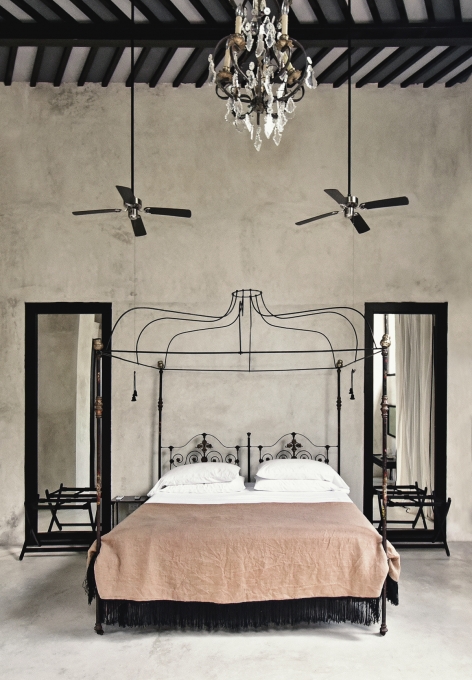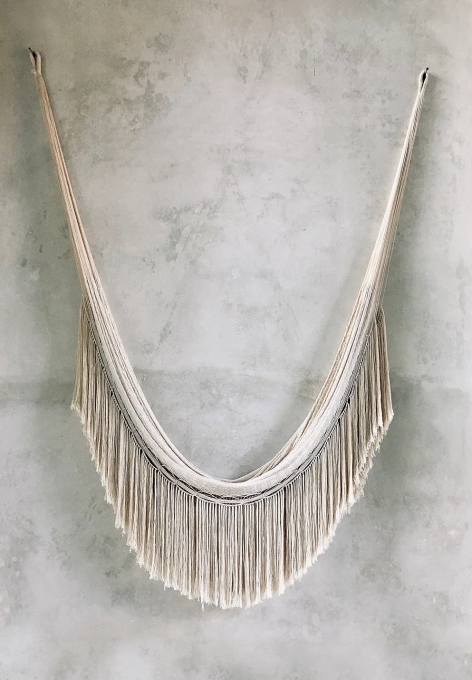 "[…] Every room is decorated in the distinct Coqui Coqui style, but each with its own unique personality, showcasing the couple's furniture from family heirlooms to those gathered from their travels." — coquicoqui.com
When we stayed at the charming La Perfumeria in Valladolid, its sister property just a few streets away was still being finished — we only took a peek. But it gave enough of an idea that this was going to be a magnificent property. And now it is the next best place to stay in this colorful town.
Located directly across from the historical Convent of San Bernardino de Siena, this tiny four-room boutique hotel wows with its location in a beautifully restored historic mansion. It was the former home of Coqui Coqui company's founders (Nicolas Malleville and Francesca Bonato).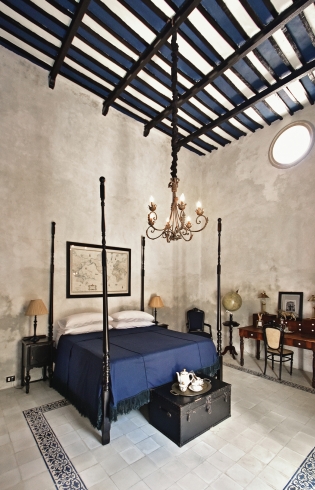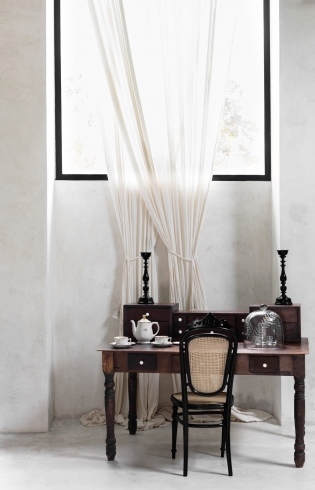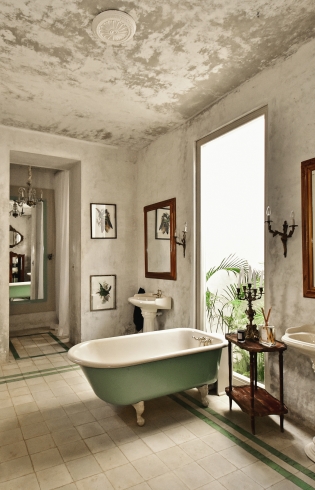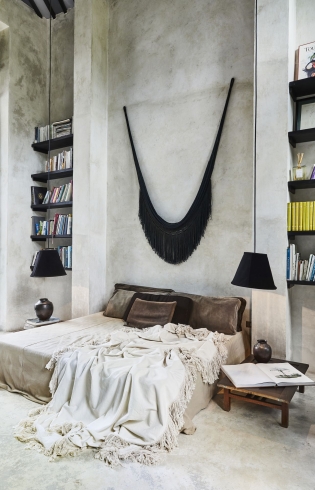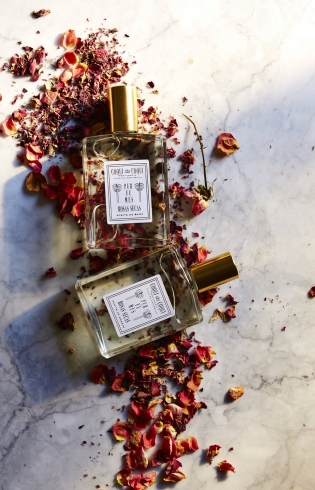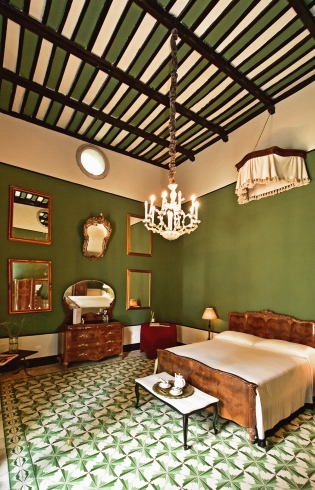 You may also like

---
Boho chic and so much more
Perhaps this is the reason why so much care has been put into crafting the design of the Meson de Malleville. The original Moorish tile floors, high ceilings with wooden beams from the 1600s were retained and restored. Still, every room was reimagined in the distinct Coqui Coqui style, each with a unique personality realized through refined color schemes and sophisticated decor. The feminine "green room" is filled with elegant antique Italian mahogany furniture, on which a crystal chandelier casts a soft, bluish light. The blue room has a distinctive nautical character, thanks to vintage travel trunks, maps, and globes. The two larger suites offer a minimalistic, contemporary design.
Mesón de Malleville also features a boutique shop, an outdoor café, and, of course, the perfumery — with the signature Coqui Coqui Perfumes line of handmade oils, creams, and fragrances.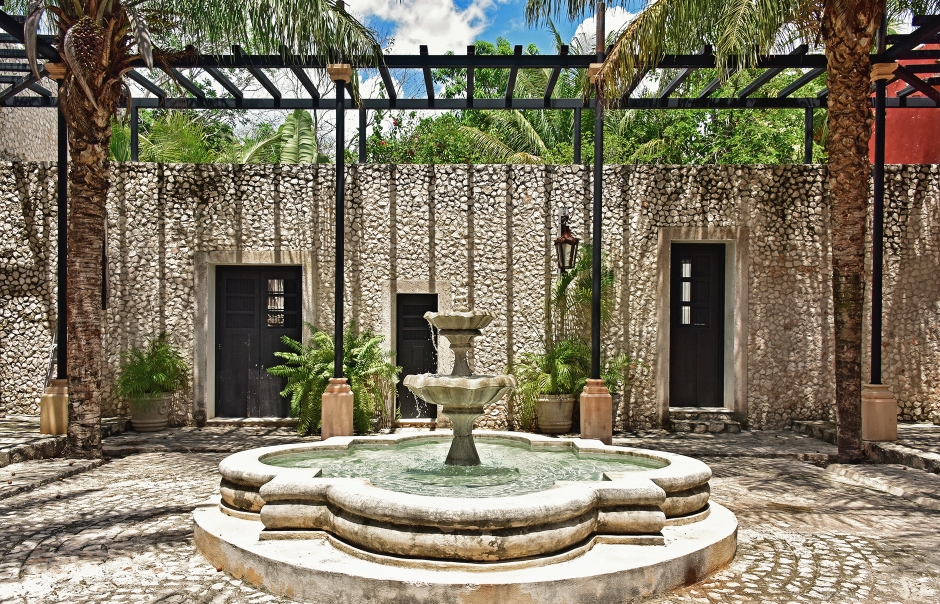 Alternatively, check availability for Coqui Coqui Meson De Malleville Valladolid Residence & Spa on: Booking.com | Hotels.com or see what others think on TripAdvisor.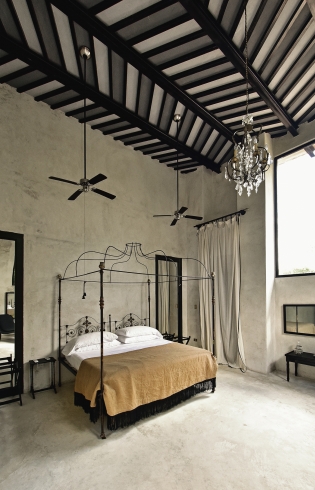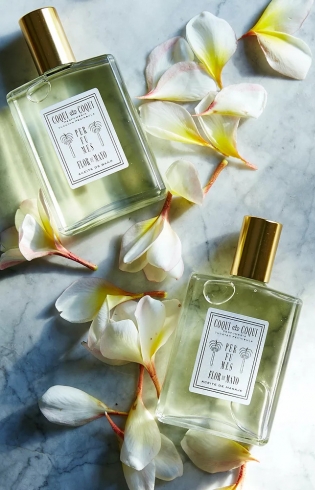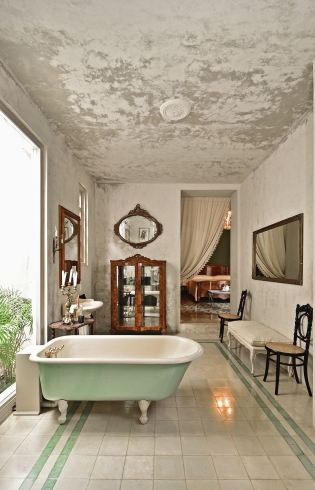 ---
3Coqui Coqui Mérida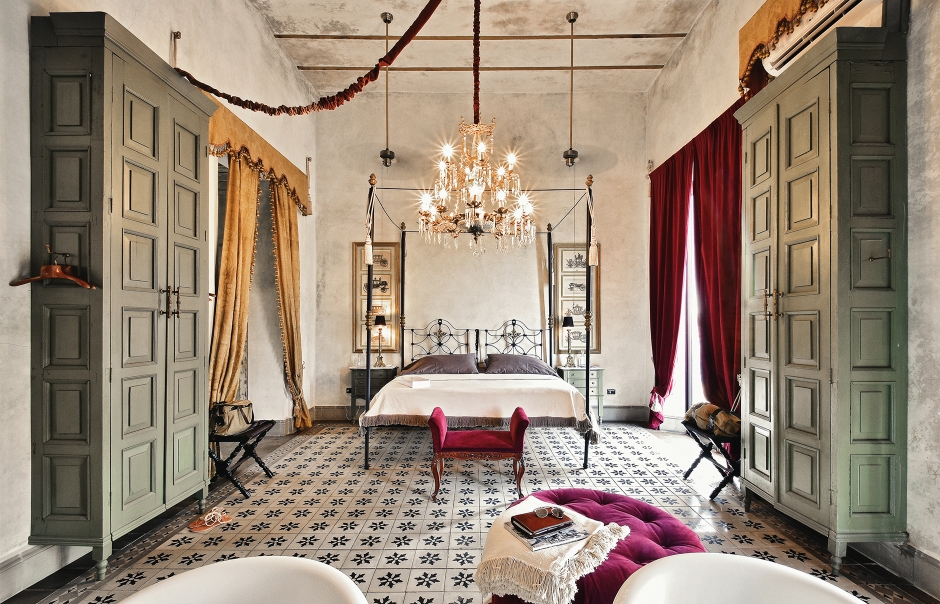 As we discovered during our stay at the Coqui Coqui Mérida, this place's character has a distinctively decadent feel. There is a swimming pool with a transparent bottom that sits on top of a tiny spa, filtering daylight to the beautiful room below. The hotel has only one bedroom, and part of it is occupied by two (yes, two!) freestanding bathtubs, creating an extra-opulent and uber-romantic vibe to the bubbly bath with your partner. And as guests, we had the exquisite perfumery shop entirely to ourselves, after hours. We could explore it at night if we wanted to.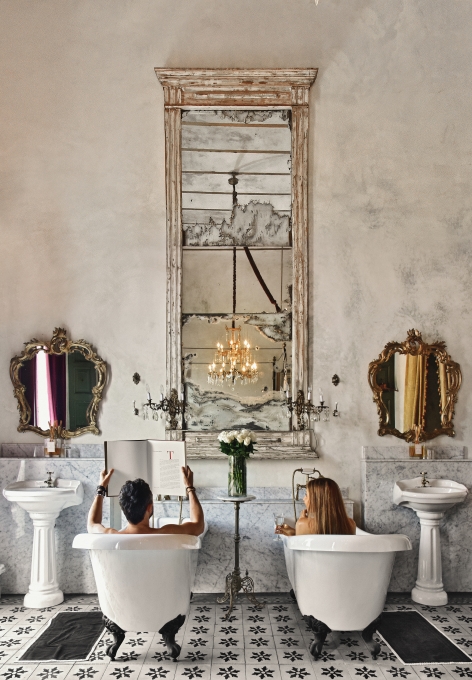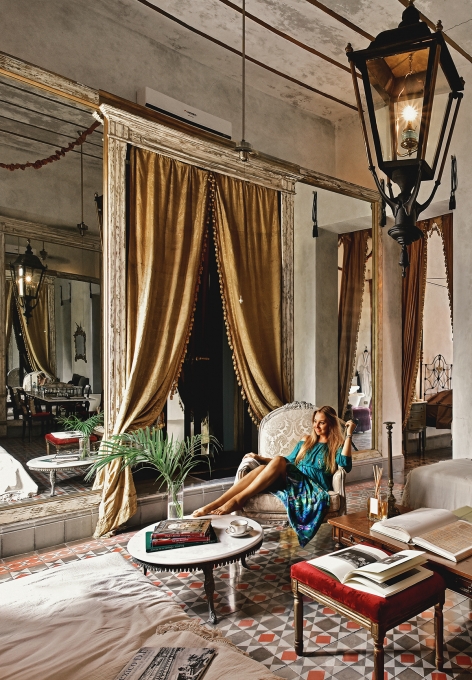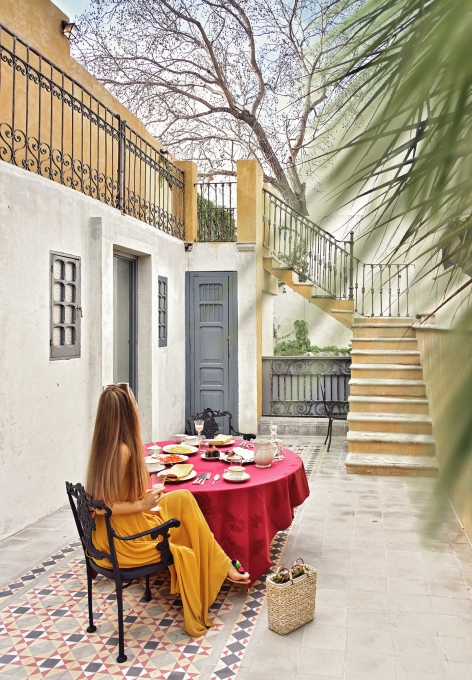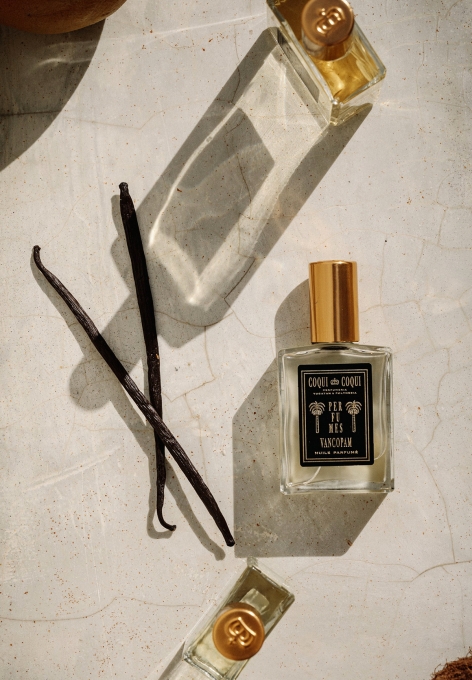 These extravagant touches fit well within the glamour of colonial-era Mérida. It was once one of the richest and elegant cities in Mexico, thanks to the sisal barons of the 19th century, who created immense wealth as they exploited the Maya population. The opulent villas along Paseo Montejo and Parisian-style townhouses scattered throughout the city are faded relicts of that time.
Coqui Coqui is housed in one such townhouse, and its design follows Mérida's Belle Epoque style — without ever being kitschy. There are Baroque couches, heavy velvet curtains, golden details, and a rich smell of coqui Coqui perfumes permeating the air. Original marble-tiled floors and high ceilings create a sense of space.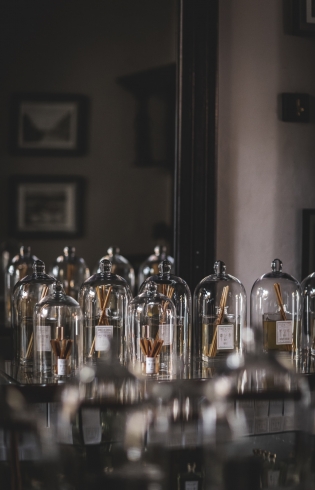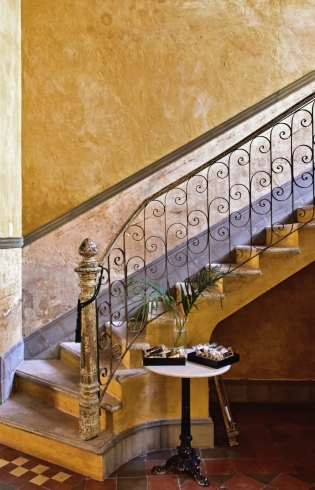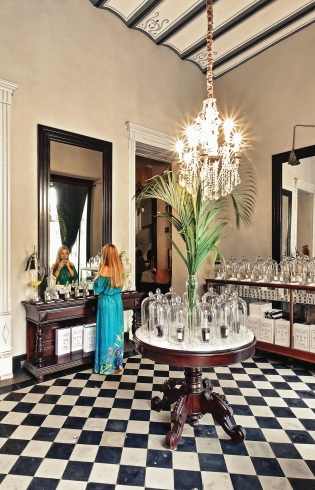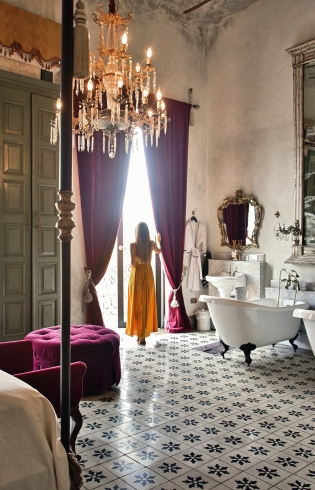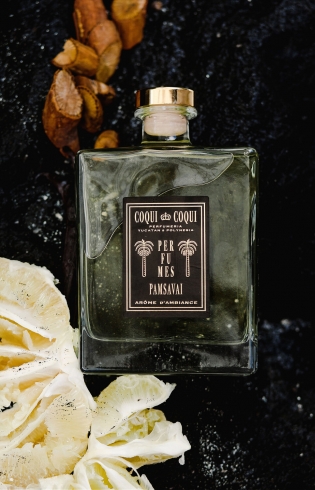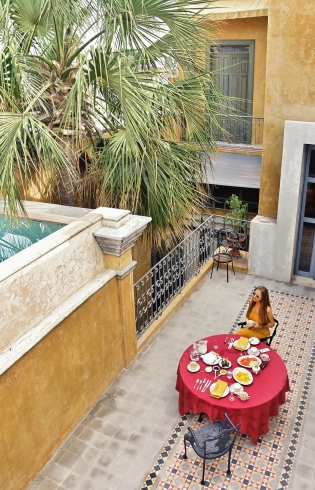 "Within the Coqui Coqui Residences & Spa portfolio, Merida's L'Epicerie balances the vibrancy of the metropolis with the charm of a hidden century-old colonial home." — coquicoqui.com
As with every Coqui Coqui property, the perfumery offers the full line of branded fragrances and perfumes, but there is also a boutique with clothing, travel essentials, homewares, and a well-curated line of hand-crafted artisanal objects. A tiny L'Epicerie cafe with tables in the indoor patio serves freshly-brewed coffee and offers honey, herbal teas, and chocolate.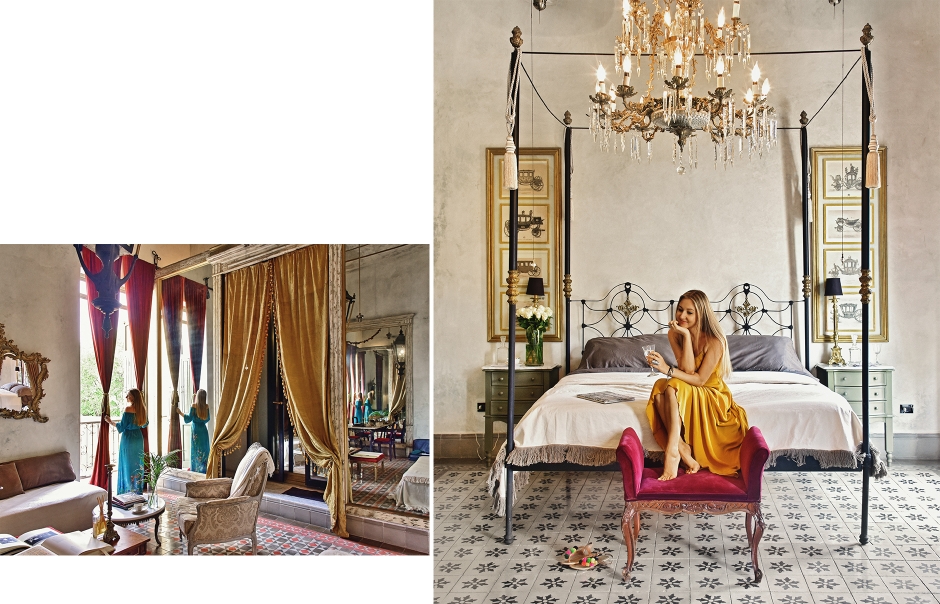 Alternatively, check availability for Coqui Coqui Mérida on: Agoda or see what others think on TripAdvisor.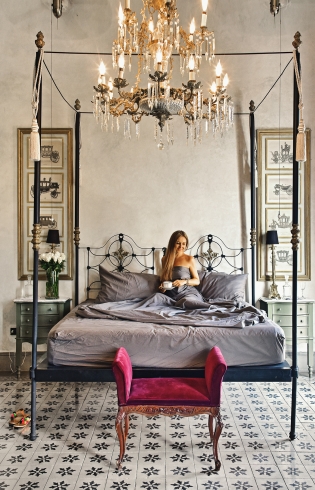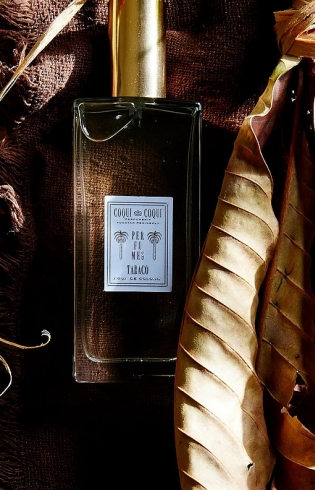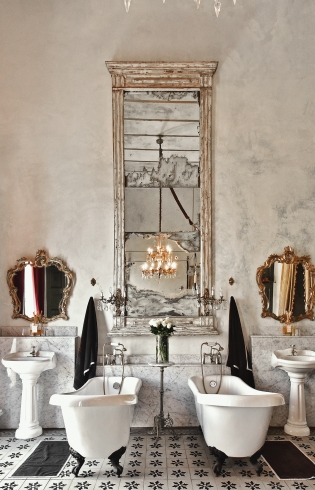 ---
4Coqui Coqui Papholchac Coba Residence & Spa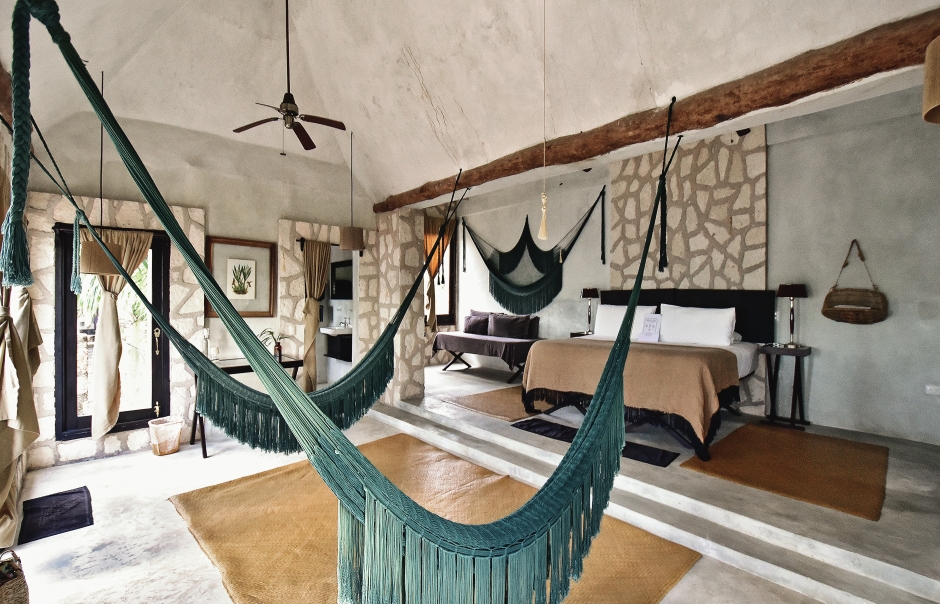 Our journey through the Yucatan took us from the Peninsula interior to the coast, and this is where we explored the Coqui Coqui Cobá. This hotel is very different from Merida and Valladolid's tiny city residences, as it was purpose-built rather than adapted from restored townhouses. The design of the Coqui Coqui Cobá Papholchac Residence & Spa draws inspiration from the ancient architecture of the Maya and the nearby archeological site. And it is an exclusive hideaway designed to enjoy peacefulness and serenity.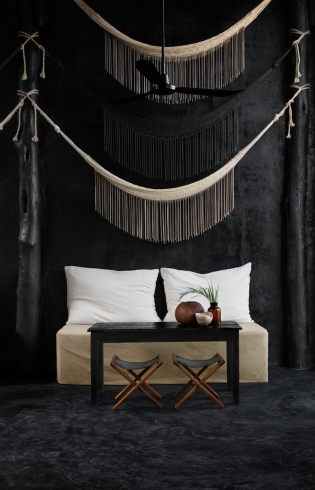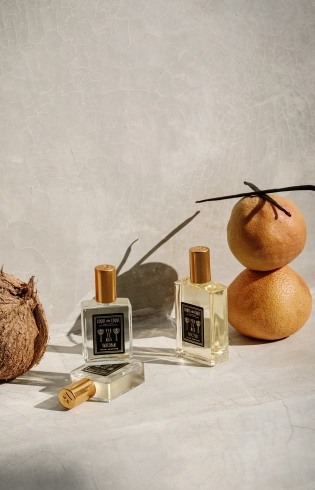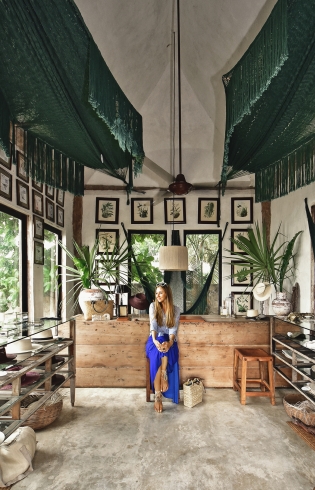 "[…] Inspired by the nearby Mayan ruins, Coqui Coqui Coba arises out of the jungle like a forgotten mirage, displaying some of the most unique architecture in the region while also perfectly blending into the seemingly preserved natural surroundings." — coquicoqui.com
Set on the banks of a tranquil freshwater lagoon in the Quintana Roo area, the hotel comprises two symmetrical limestone towers linked by a wooden bridge. It features outdoor dipping pools, thatched-style roofs, and many lounge areas. The interior design follows the Coqui Coqui's handmade and quasi-bohemian style, with a twist inspired by the 1920's explorer's era and rugged safari elegance. Antique maps and globes, botanical drawings, archaeological photographs, and an array of curated anthropological books fill the interiors, and the hanging hammocks made in-house are ubiquitous. Guests can even purchase the hammocks in the on-site shop (we did — it makes a unique home decoration object).
Other than the shop, there is also a well-appointed spa, and, as in every single Coqui Coqui property, a beautiful perfumery. The restaurant serves fish from an on-site cenote. Guests can choose from a few accommodation options, including King Palapa suites located at the top of the hotel (each with a private terrace and views of the nearby Maya ruins) and a Jungle Villa, which is a luxury two-floor suite.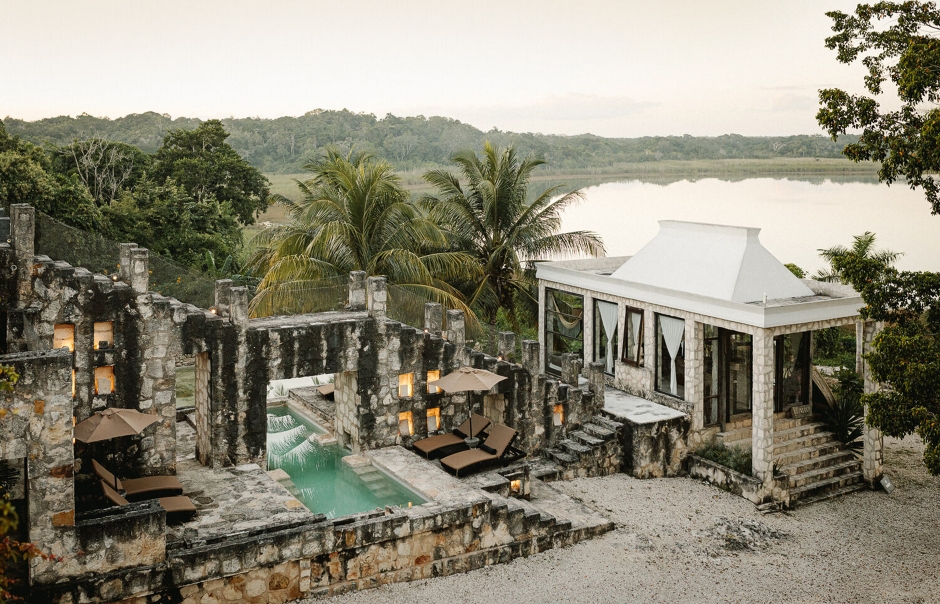 Alternatively, check availability for Coqui Coqui Papholchac Coba on: Expedia or see what others think on TripAdvisor.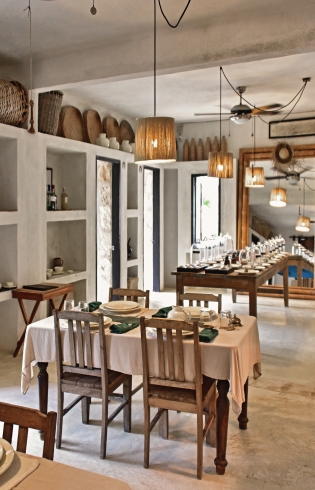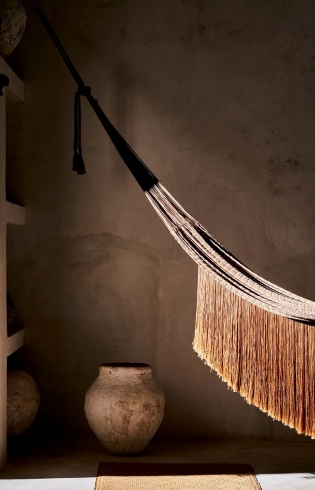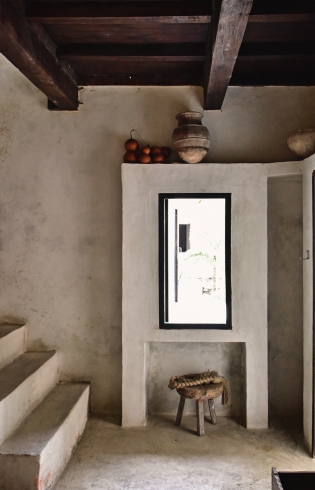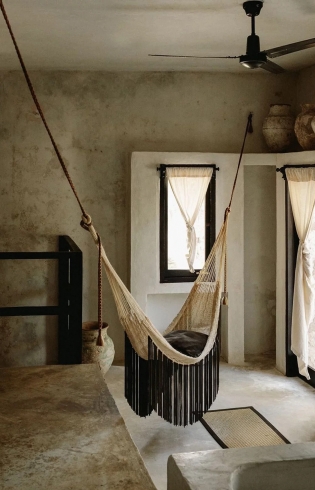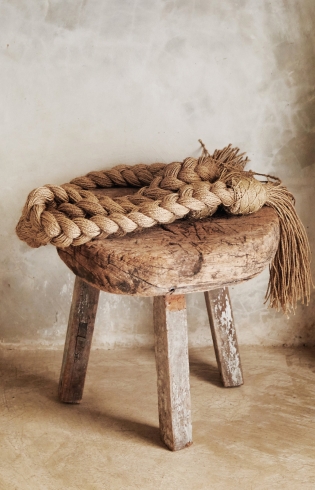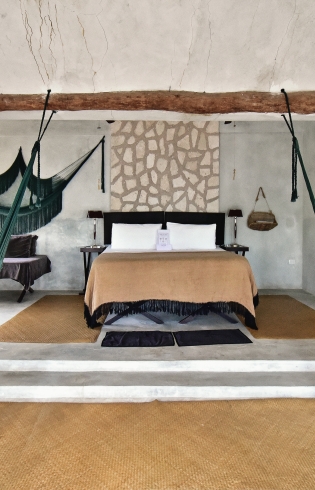 ---
>>> CLICK HERE TO SHOP OUR AMAZON STORE
---
5Coqui Coqui Casa De Los Santos in Izamal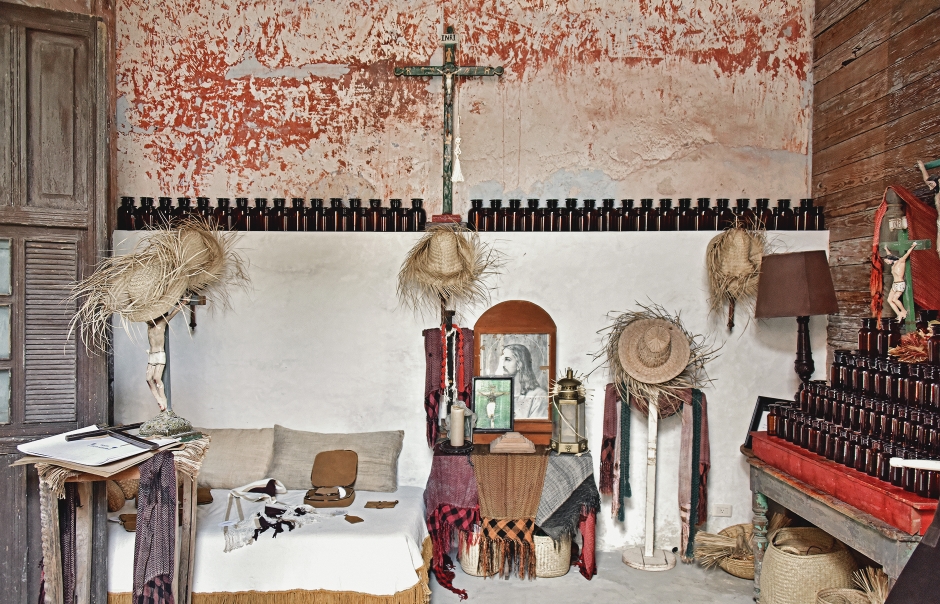 "[…] Featuring an air of contemporary flair, religious reference, and indigenous folklore, Coqui Coqui is housed in a restored colonial building with authentic peeling wall frescoes, antique tapestries and ornate floor tiles that neighbor the ancient Mayan ruins." — coquicoqui.com
Between Valladolid and Merida, there is the town of Izamal, often called the "yellow city" — due to the predominant sun-kissed color of its buildings. It is one of the oldest settlements in the Yucatan Peninsula (the remains of at least four Mayan pyramids can still be found in the town) and a center of religious faith.
Housed in an old colonial building, Coqui Coqui de Los Santos picks up all of the town's cultural influences, creating a small hotel full of religious and mystic references and indigenous folklore. The interiors are decorated with old religious figurines, rosary beads, and other trinkets, glass bell jars, while original faded frescoes and antique tapestries adorn the walls. The rooms and spaces have plenty of character and charm.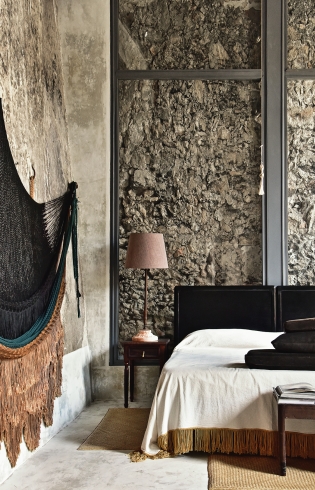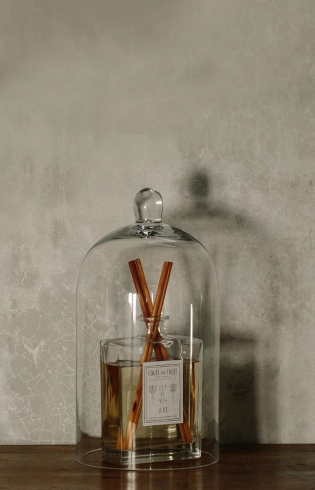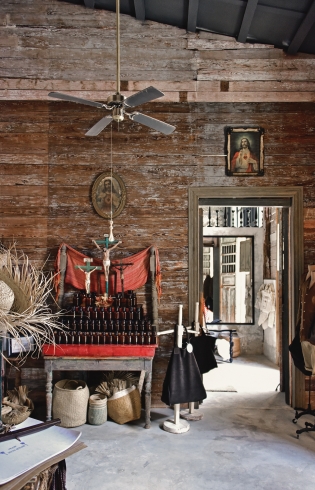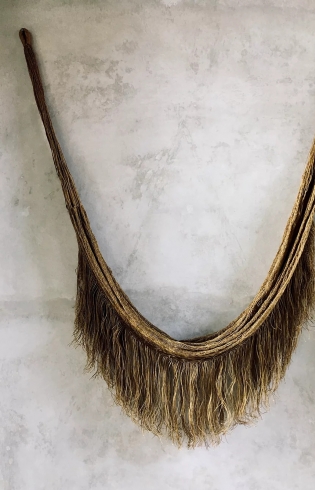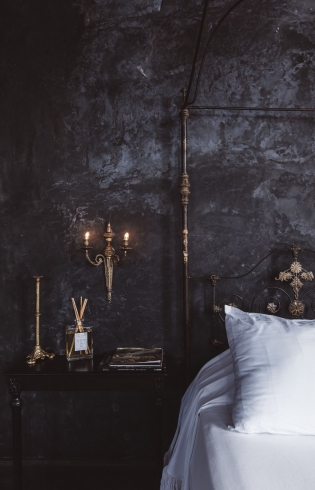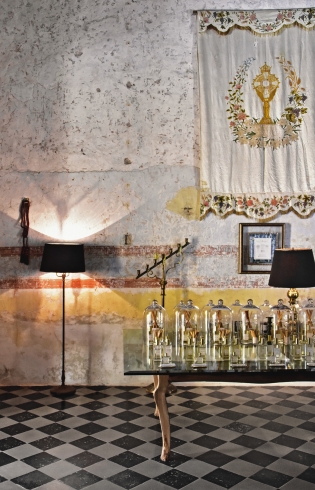 The hotel's one suite is adjacent to the ruins of an ancient Mayan pyramid, and its open-air patio space features a plunge pool, terrace, and an open kitchen framed by wooden arches and columns. As with all Coqui Coqui properties, Casa de Los Santos features an on-site perfumery that showcases the signature range of perfumes, home fragrances, oils, and scented candles. There is also a small spa.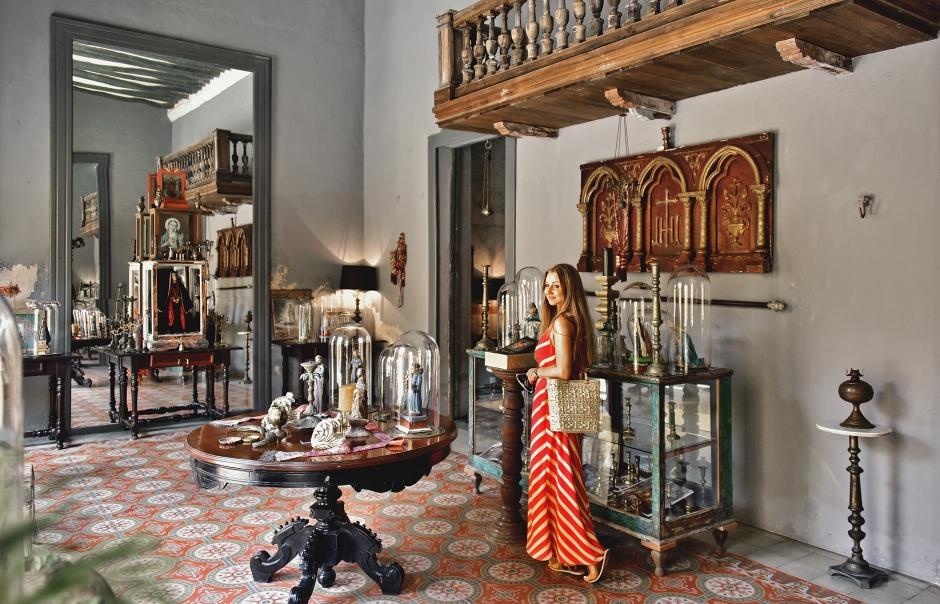 You may also like

---
The best hotels in Mexico City
Alternatively, check availability for Coqui Coqui Casa De Los Santos on: Hotels.com or see what others think on TripAdvisor.
Getting there: The flight-comparison sites such as Skyscanner (www.skyscanner.com) or Kayak (www.kayak.com) will help you find the best flights and deals.
Photos © TravelPlusStyle.com and coquicoqui.com
---
More Mexico recommendations:
Disclosure: We may earn commissions for purchases made through links in this post.