Following our review of CitizenM London, in which we were very much keen on the "idea of a low-cost lodging that's fit for human habitation", we welcome the brand's appearance in Paris—a city we love so much you can consider us its permanent residents.
Conveniently located in the central zone of CDG International Airport (right next to the famed Concorde) and only half an hour from central Paris, the hotel's unique building—designed by architecture studio Concrete from Amsterdam—is the first thing that catches the eye.
But not the last. As if created to invite in the celebrated creative energy of the French capital, the hotel's full glass façades illuminate and fill the interiors with light—where the artistic and cultural offering form the essential vibe of the place.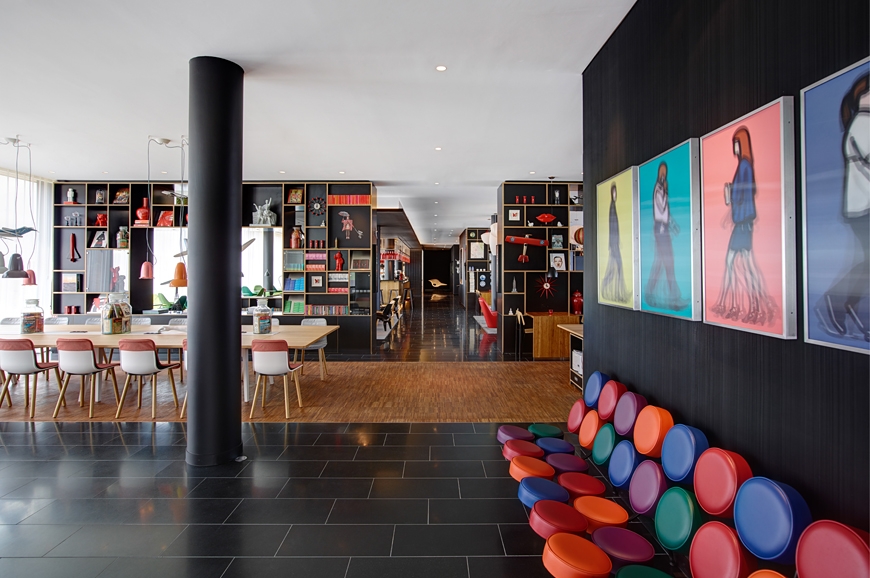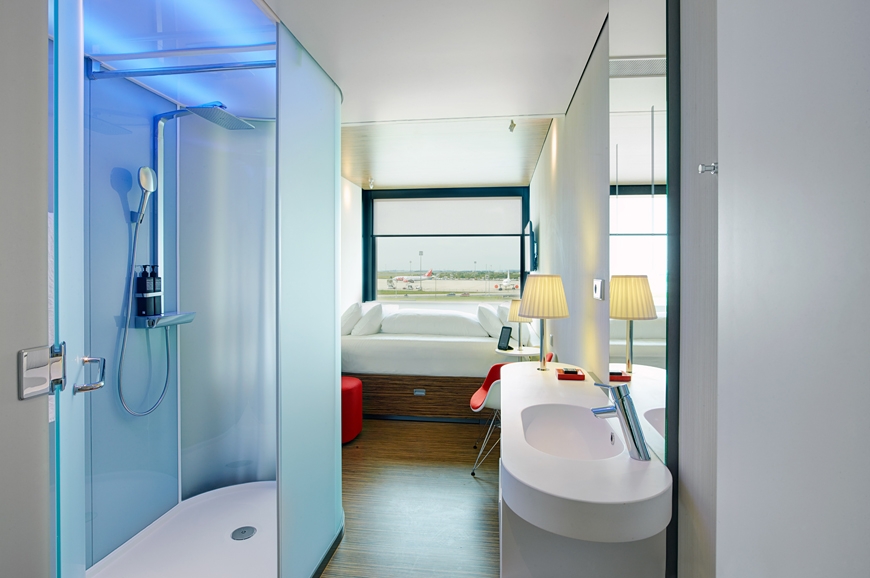 From a commissioned art piece by Julien Opie that covers the entire front façade, through top-of-the-line Vitra furnishings to art works and design objects inside, the hotel's communal spaces cater to the design-aware, young at heart and independent "citizens of the world".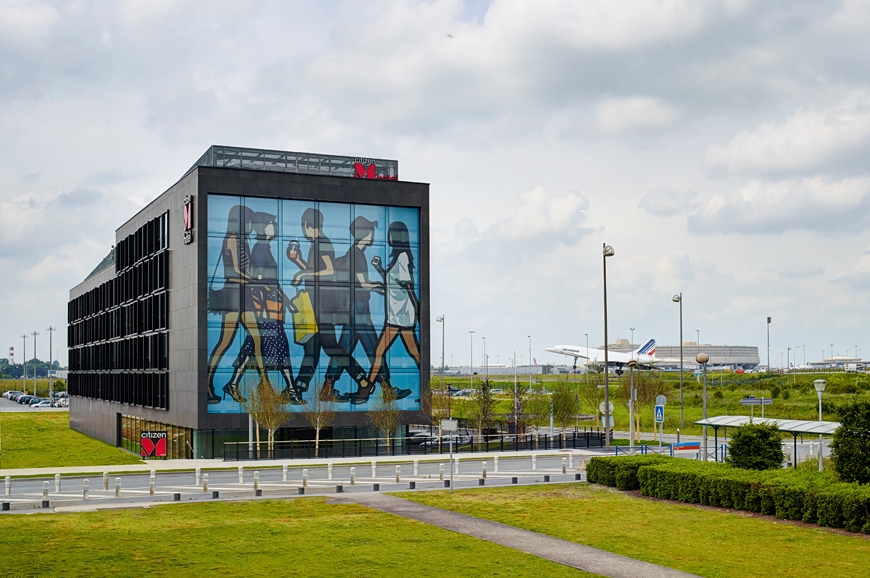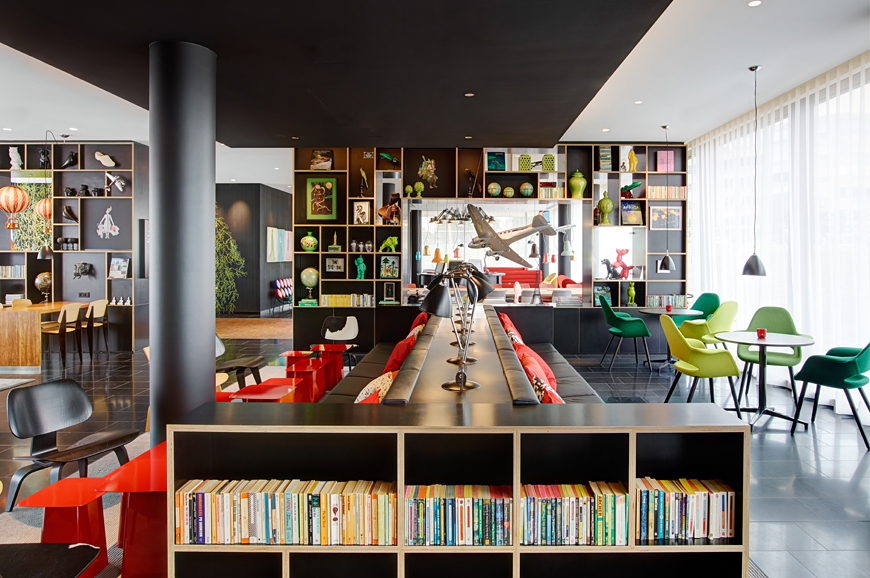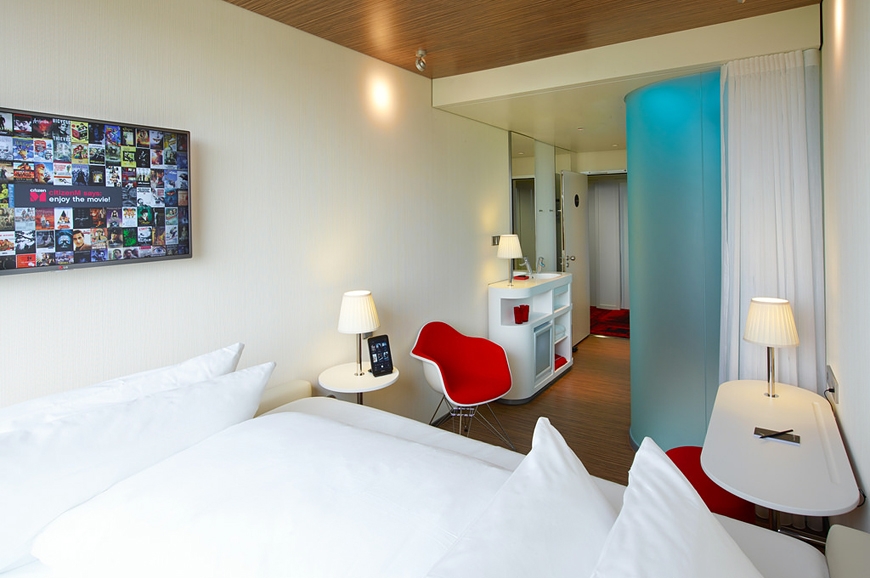 Within the hotel's "affordable luxury" concept, the 230 citzenM guest rooms strike a perfect tune of stylish comfort. They feature super king-size beds with custom-made mattresses, wall-to-wall windows, Hansgrohe power rain showers and custom bath products designed by Alessandro Gualtieri.
The rooms brim with hi-tech, accessible via the tap of a finger: TV, free Wi-Fi, window blinds, temperature, ambient mood lighting, digital artwork and alarm themes, as well as customizable playlists by 22tracks, a music discovery service curated by top European Djsare—are all controlled by bespoke tablet MoodPads.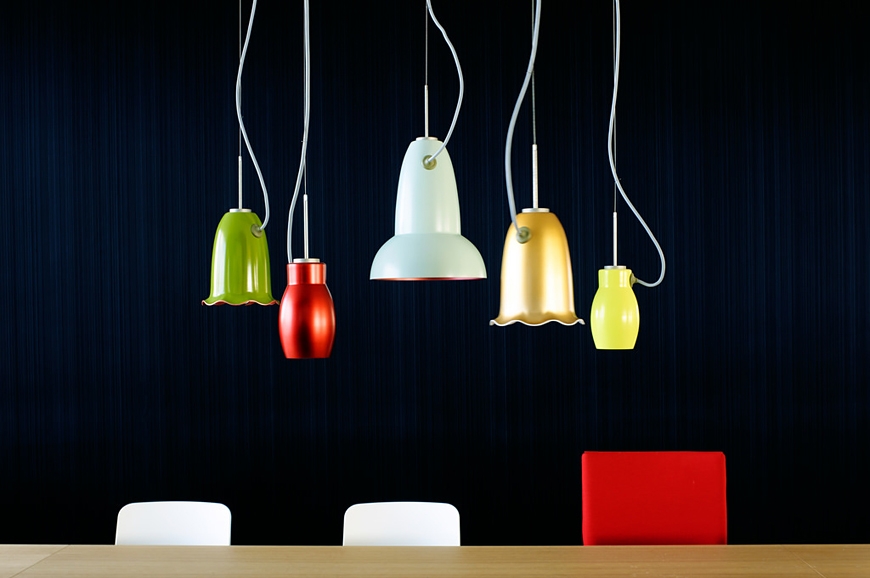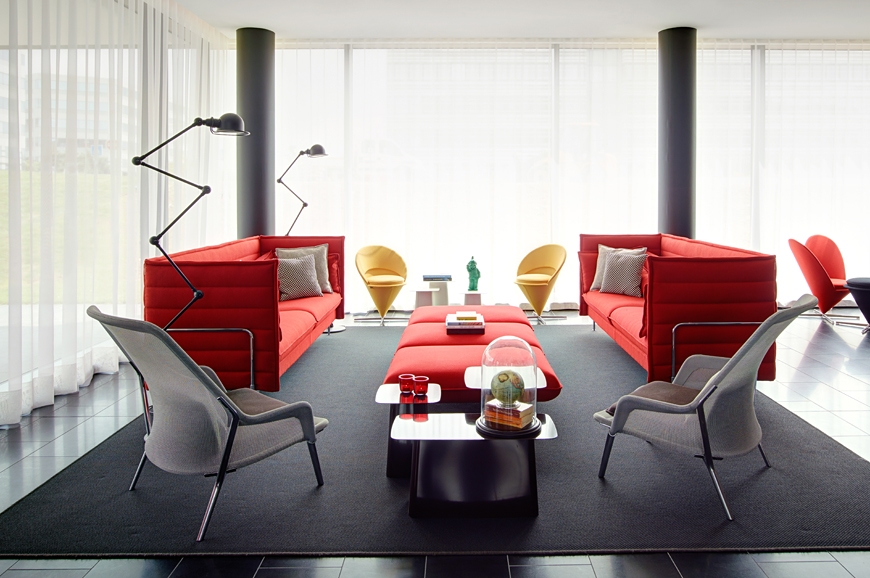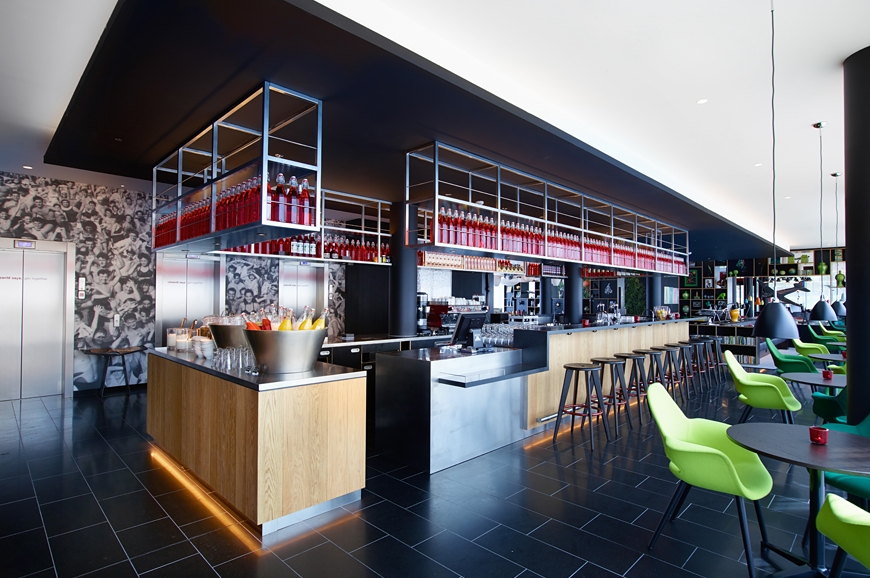 The hotel chain is not stopping its global expansion in Paris—already announced are new openings in several cities in Europe, North America and many of the biggest hubs of Asia.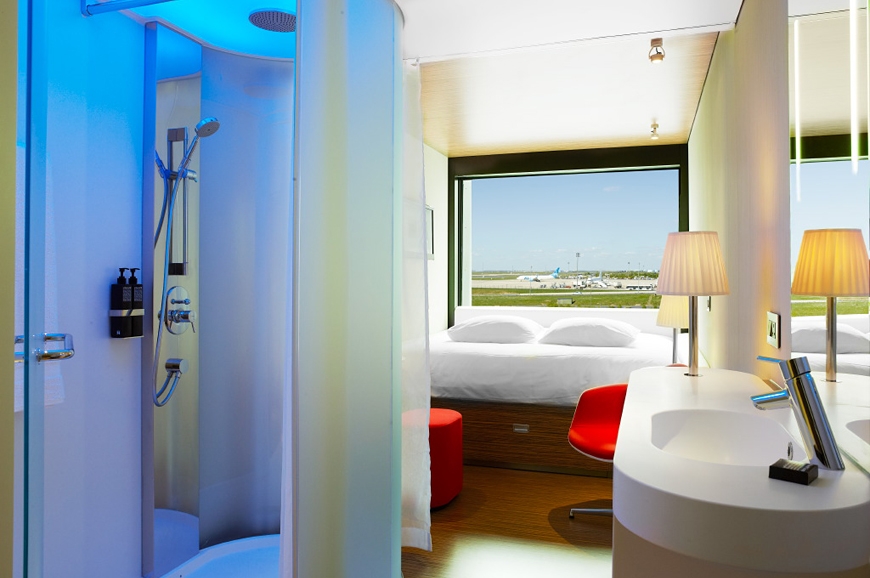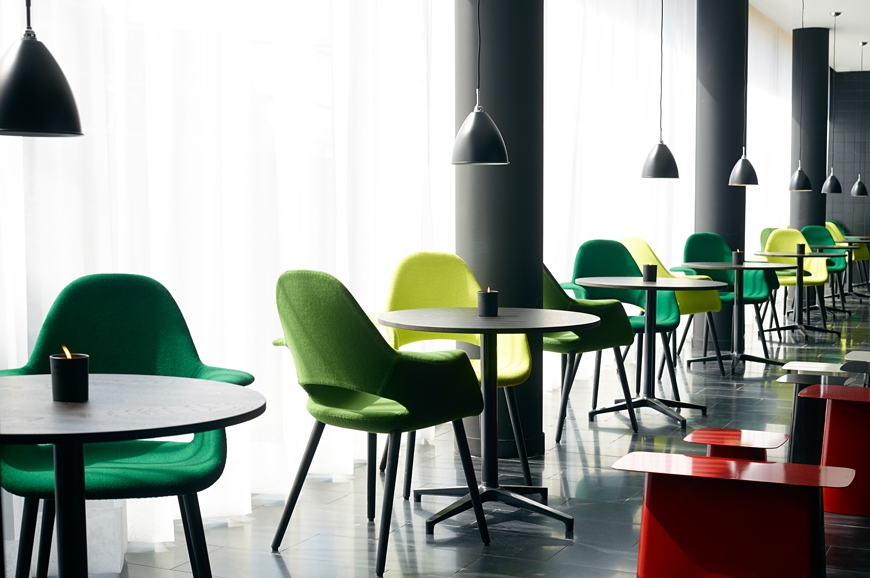 All photos © citizenM.