A member of Design Hotels™ since its opening in 2003, the 43-room luxury boutique hotel is located in the historical center of the Tuscan city.
Occupying a medieval Consorti Tower (which is one of the earliest structures in the city) and surrounded by some of the Florence's essential landmarks, Continentale offers some of the best views over the old city—and the roof terrace is the perfect place to enjoy them.
The favourite rooftop hotspot
La Terrazza has undergone a substantial refurbishment that turned it into a hot spot of the cool and trendy. Stylish and contemporary, it is more like an open-air lounge than just a rooftop bar. It's a space of sheer elegance, with just the right balance of stone, wood and tasteful furniture.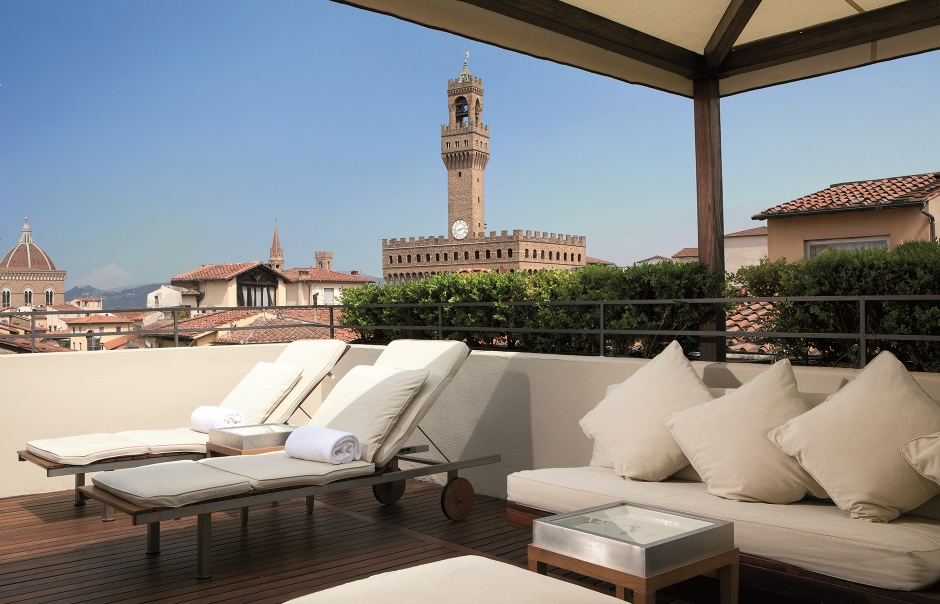 You may also like

---
Homage to prehistoric legacy
Wooden floors, heated benches and a large open fire ensure La Terrazza will remain open year-round—and until late: the opening times are from 04:00PM to 12:00PM, daily.
In celebration of the opening, the terrace's bar has prepared a brand new cocktail menu, featuring the Italian classic: a Negroni.
"A delightful boutique hotel with chic, contemporary décor, glamorous atmosphere and customized service"—we wrote about the Continentale. You can read more on Continentale in our hotel review—but no doubt the refurbished La Terazza will enhance the experience for travellers looking for a romantic break.
Photos © Lungarno Alberghi S.r.l.