Lamu is the kind of island where the only forms of transport available are dhows, donkeys… and your own feet. Whilst the Lamu Town is relatively "busy", Shela village remains remote, sleepy and quiet. It's one of the most relaxing and seductive places we've visited.
Located couple of kilometers south of Lamu Town, where the channel opens to the ocean, Lamu is not much more than a pretty waterfront and a jumble of narrow sandy pathways that lead to sand dunes and a vast, empty beach.
Yet it's a place of choice for many a celebrity, who come here to unwind—or to stay longer, for many of them own properties in the village.
The Shela townhouses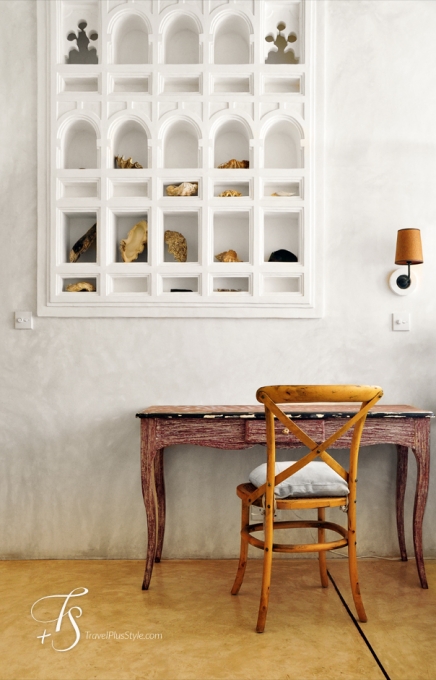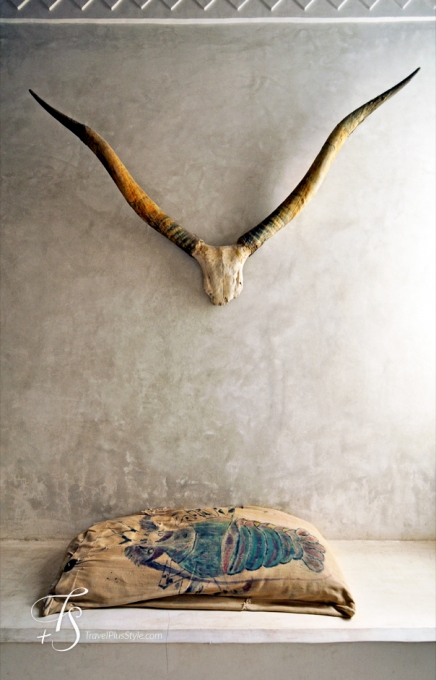 "Lamu seemed like some ancient vessel becalmed in the seas of history, its sails furled, unrocked by tempests, even the barnacles on its keel fast asleep."— Elspeth Huxley, Out in the Midday Sun
The unique Swahili townhouses in Shela, many dating back as early as 18th century, are celebrated for their intricately carved wooden front doors, shady courtyards, beautiful decorative stucco plasterwork, as well as the elegant interiors—of which the Jaha House is perhaps the best example.
Jaha is a multistorey tranquil hideaway, elegant and cool. The house has a great design sense: traditional Swahili architecture is mixed with contemporary design, well-selected furniture and African décor.
Beautiful stucco work and the Swahili niches and alcoves called vidaka adorning the walls complete the interiors.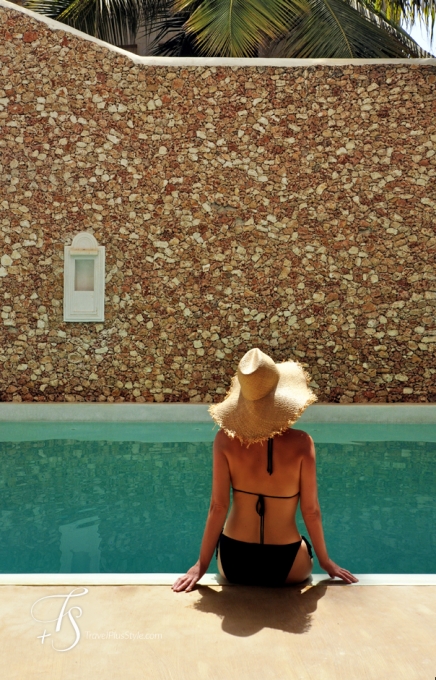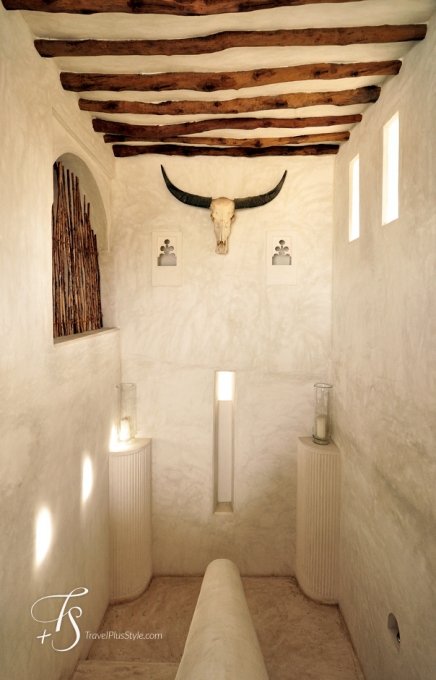 Outdoor-indoor
This magical, serene place can accommodate from 2 to 8 people in four double bedrooms (we slept in a different one every night!).
Jaha has a fully equipped kitchen on the ground floor where the local chef reigns: he would bring the fresh catch straight from the fishermen boats and pick the best local produce from his favourite place—and serve us the excellent dish in the beautifully furnished, spacious dining room.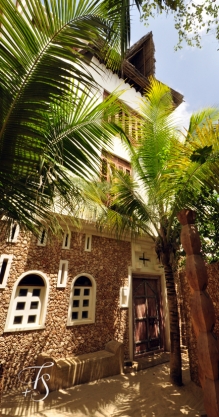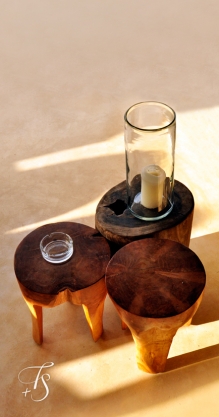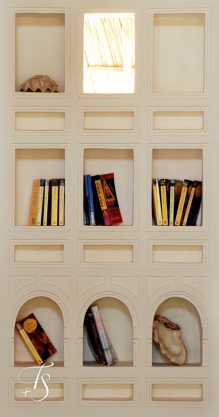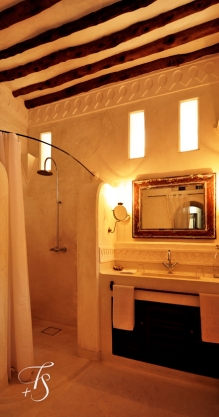 There is an additional small gourmet kitchen in the dining room, where we enjoyed mixing cocktails, but didn't attempt to supplement the menu with our own food creations… We couldn't really compete with the wonderful dishes prepared by the staff.
Jaha House has a great design sense. It's a tranquil hideaway, elegant and cool, with an outdoor-indoor living space as a recurring theme.
The dining room is done up in a loft style with a library and scattered Swahili beds—half covered by the traditional thatched Makuti roof.
The outdoor-indoor living space is a recurring theme in Jaha. There is a swimming pool (equipped with a counter-current jet) and spacious pool deck with sun loungers on the ground floor, and an open terrace with sunbeds and lots of space on the the third floor, under another Makuti canopy.
The terrace is a great spot to enjoy the sunrises and sunsets over Lamu: view spreads over the Shela roofs all the way to Lamu channel and Manda Island.
Photos by Laskowski & Zadros, © TravelPlusStyle.com