The State Tower rooftop is a place of weight contrasts. The enormous quasi-neoclassicist central rotunda dominates the space, dwarfing a number of zoned spaces surrounding it.
Some of these spaces seem too big, like the huge staircase leading to the open-space Sirocco restaurant, some too small: the Sky Bar tends to get quite crowded. Nevermind. We did not go there for the architecture or innovative design—though the Sky Bar itself looks really cool.
Built on an oval platform protruded from the edge of the building, suspended some 75 metres above the streets of Bangkok, the Sky is thought to be the funkiest bar space in Bangkok, its futuristic lights and shape befitting the spectacular views of the city.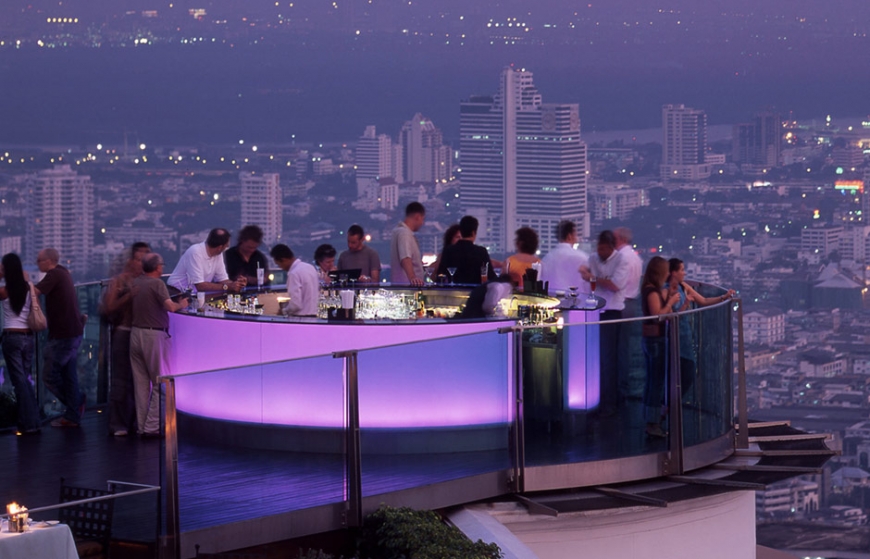 We visited it for a sundowner and can attest: witnessing the sun setting in the Bangkok's haze, seen from the umpteenth floor of the Lebua tower is a spectacle to die for. The panorama of the city, with the Chao Phraya River winding its way through the grey mass of urban sprawl is simply stunning.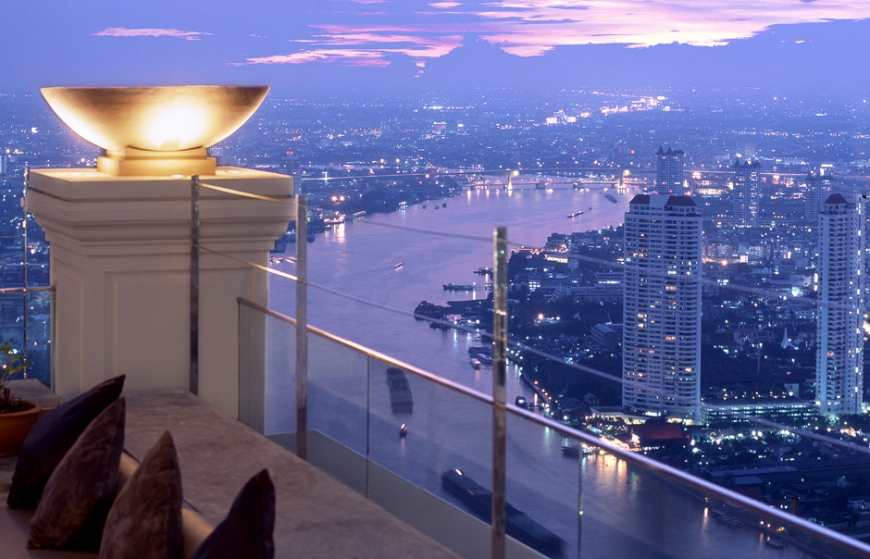 Sky Bar is one of the most popular hangouts in Bangkok, with both tourists and locals crowding the space, especially in the early evening. The bar is open daily from 18:00 to 01:00 (last order at 23:30).
We had some Mohitos, but were also recommended the signature cocktail Sunset 63 on Absolut vodka, with Cointreau, pineapple juice and orange.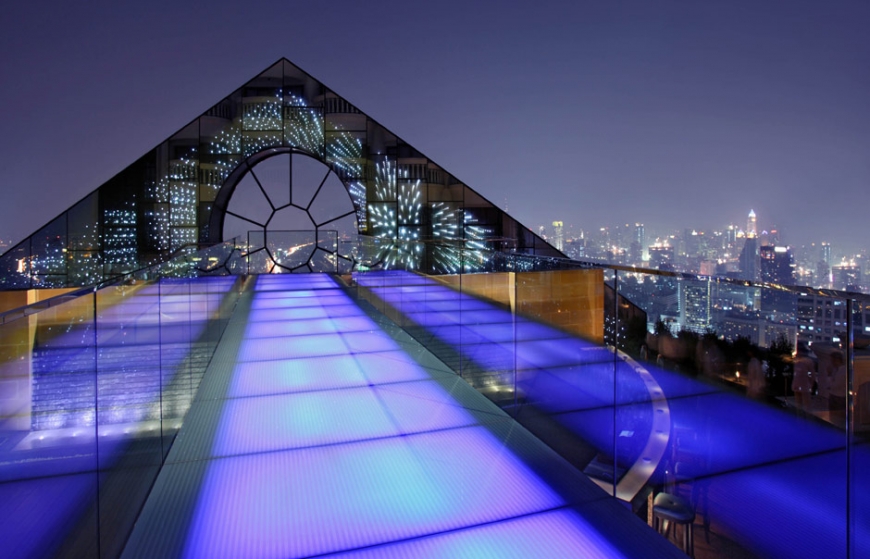 Lebua at State Tower is a large business hotel in the centre of Bangkok. The other features of its post-modernist rooftop are the massive dome, which hosts a restaurant as well as the distinctive glass tympanum reflecting the lights of the city and the hotel, located slightly below (on the 52 floor).
Photos © Lebua.