Brochner Hotels closed the doors of the Hotel Fox to treat its flashy interiors with a complete overhaul and to introduce a fresh design identity: easygoing and simple, elegant and streamlined. This new toned-down design approach is perfectly suited to the hotel's classic setting.
Housed in a building of vast windows, skylights and high ceilings, the hotel makes the best use of the natural light, which floods the interiors. It is one of the hallmarks of the redesign: the light augments the space, gives the hotel a clean, airy feel and invites the surroundings in.
Rather than competing with the historical context of its neighborhood, the design steers away from bold colours and patterns. Neutral tones, natural materials, light—all accentuate the building's original architecture, creating a coherent, contemporary aesthetic.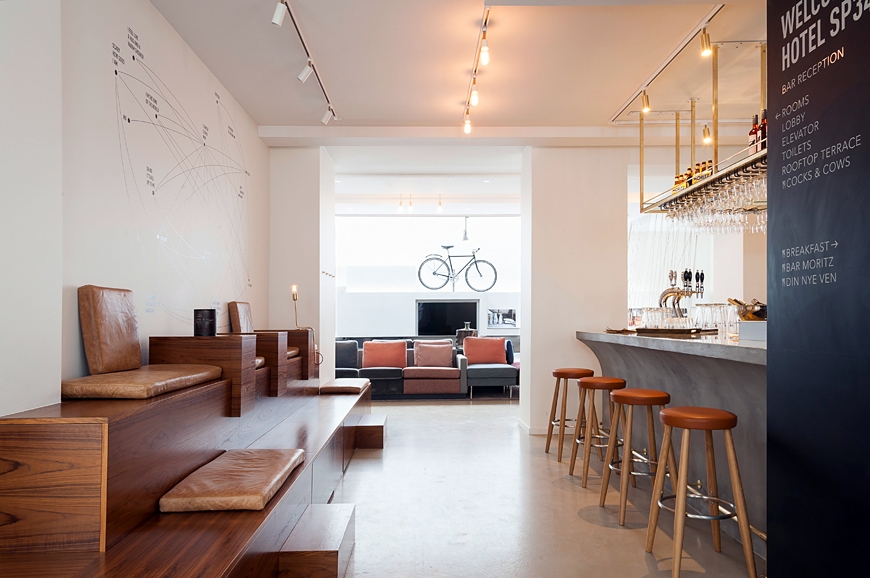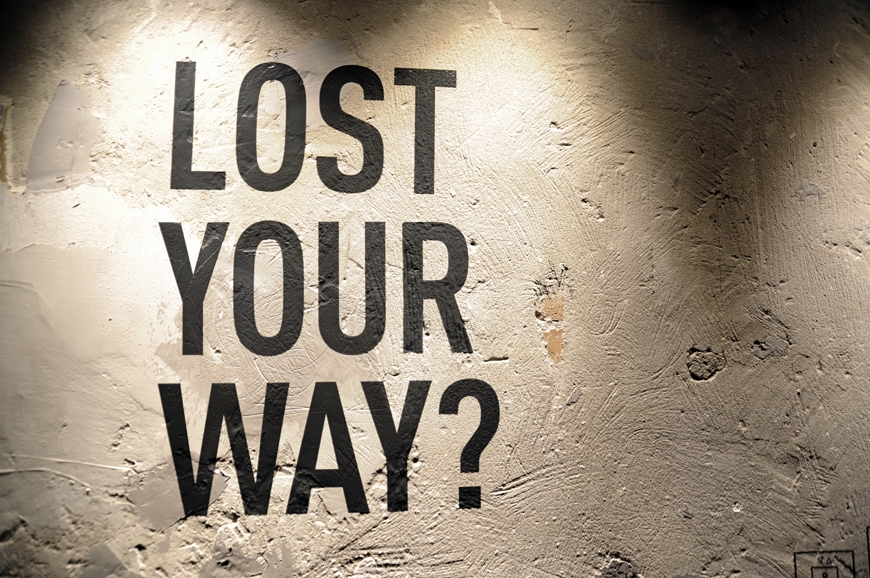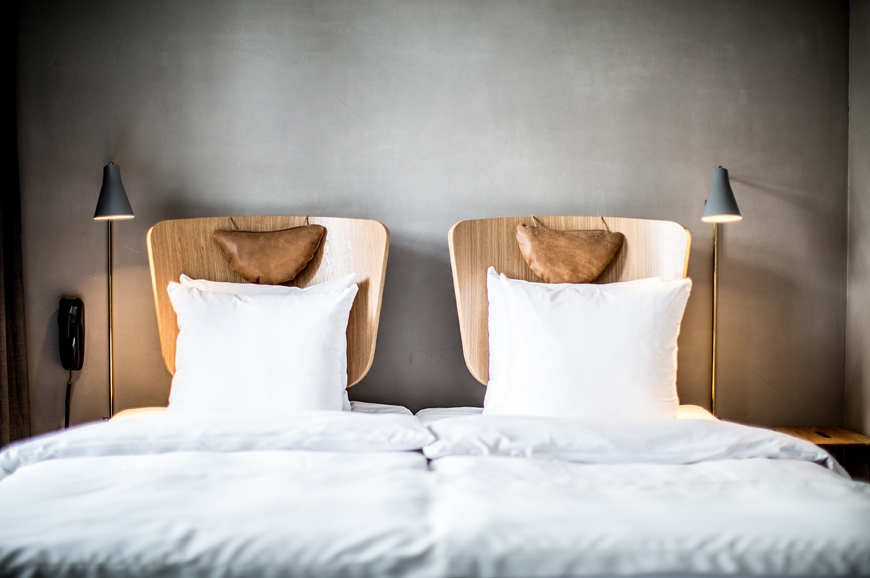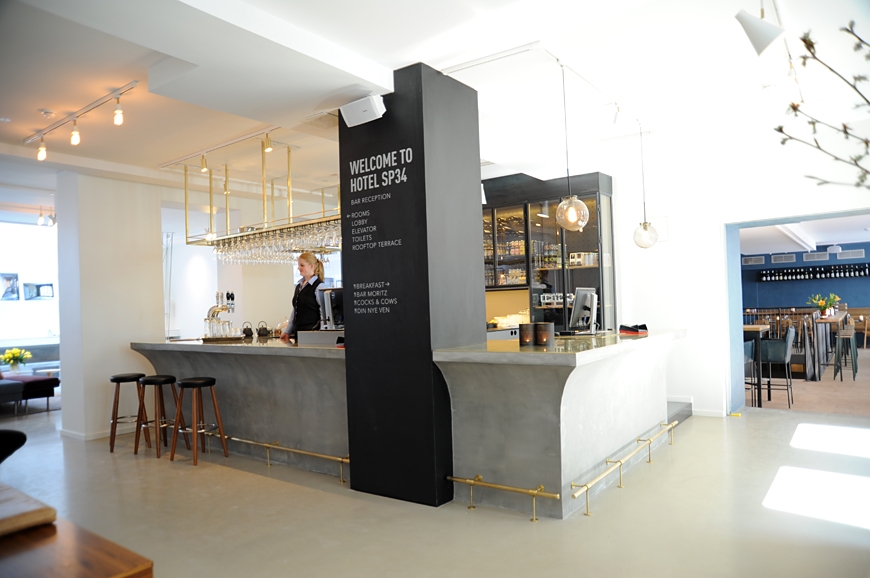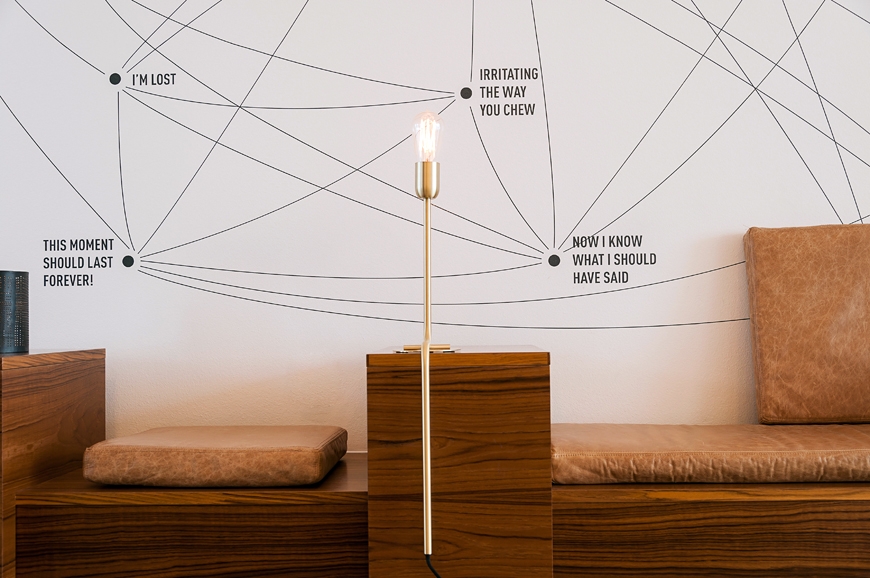 Impeccable redesign
To create the modern, understated luxury of this boutique hotel the designer used flowing shapes of 50s Danish furniture, light wood and caramel leather. There is also just the right amount of rustic texture (like when smooth the walls abruptly turn into bare concrete), as well as a touch of playful humor, in-wall drawings and in neons.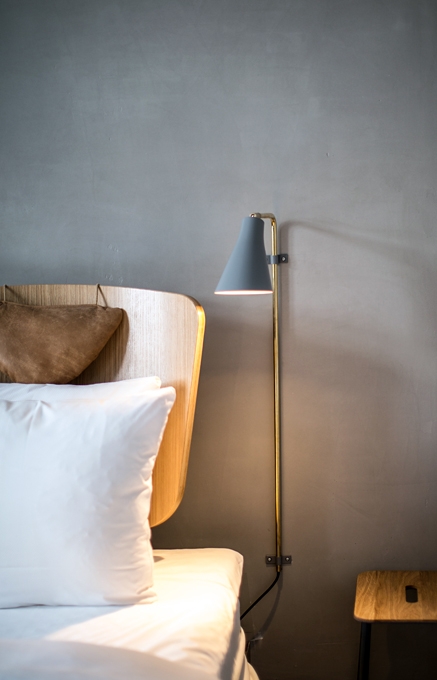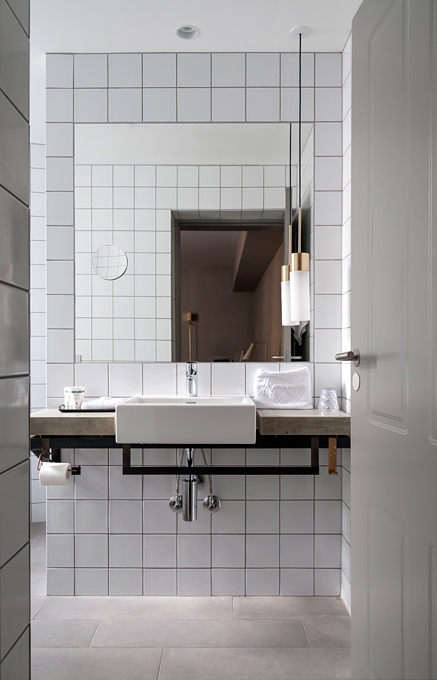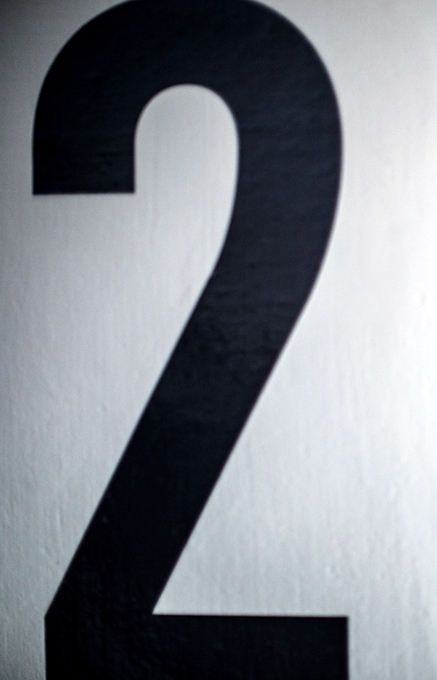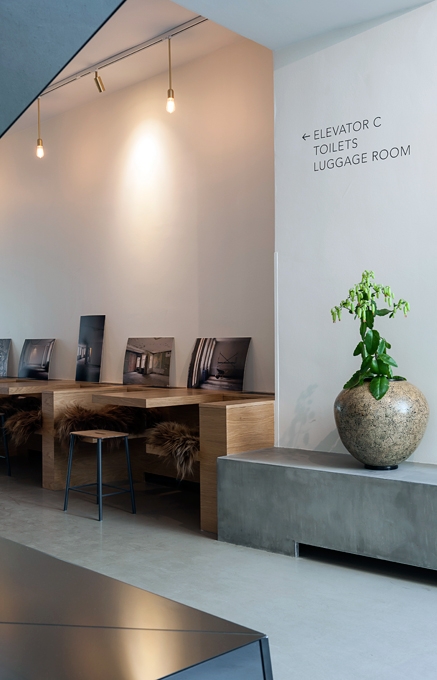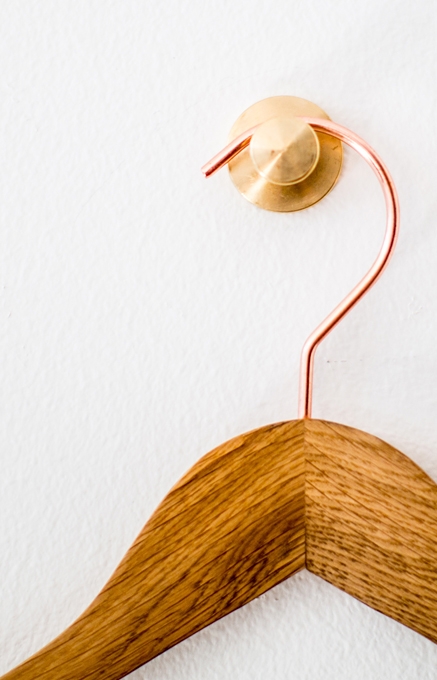 Vibrant and historical
This combination reflects contrasts that typify the hotel's location, which refers also the name "SP34". It is an abbreviation of the hotel's address—Sankt Peders Stræde 34, in Copenhagen's historic Latin Quarter.
"We aim to make our guests enjoy genuine and warm-hearted hospitality, which also applies to colleagues, customers, suppliers and the outside world."—Brøchner Hotels
Once home to the University of Copenhagen, established in the fifteenth century, today the neighborhood is bursting with cafés, shops, and boutiques and has a lively night scene. (By the way, have you ever wondered why certain parts of old cities were named "Latin"? It's because this is where students and academics of the early universities use to hang out: they used Latin, that lingua franca of Medieval Europe, to communicate. You'd be likely to hear a lot of Latin on the streets.)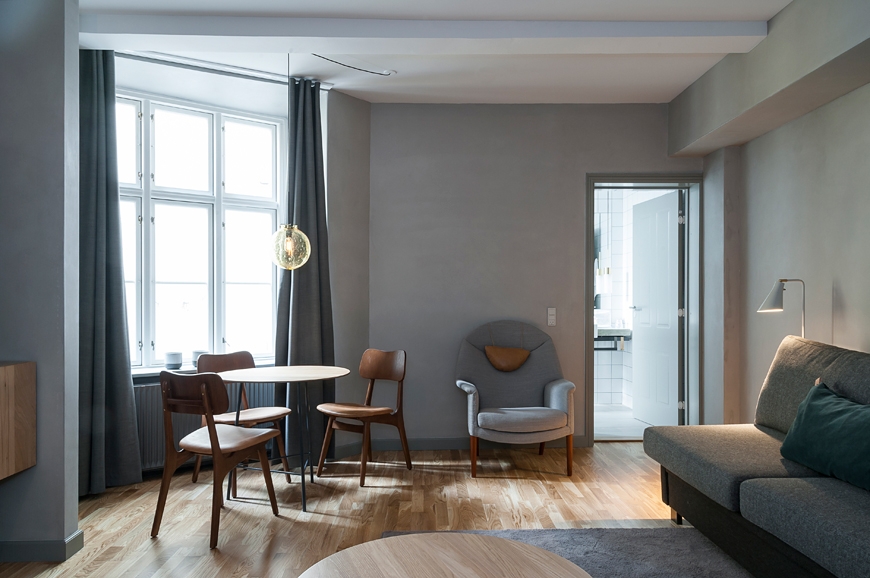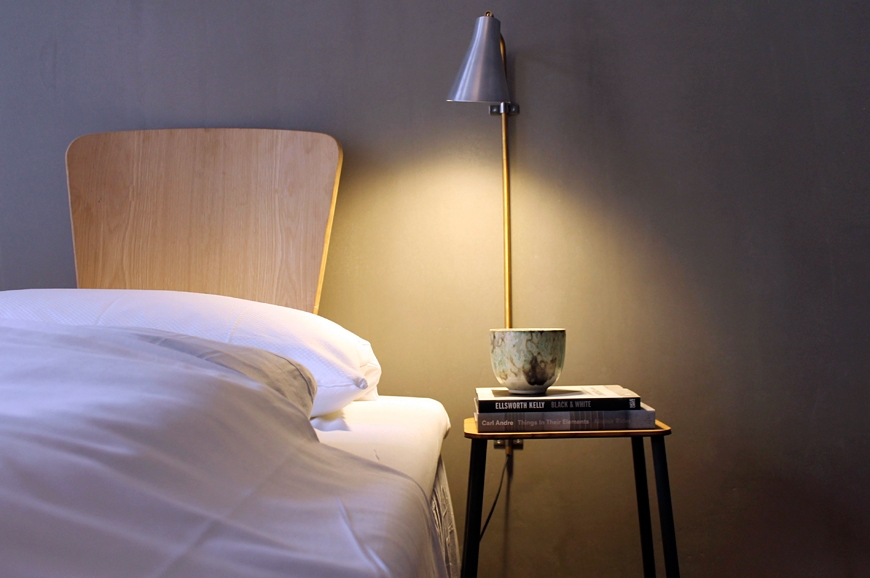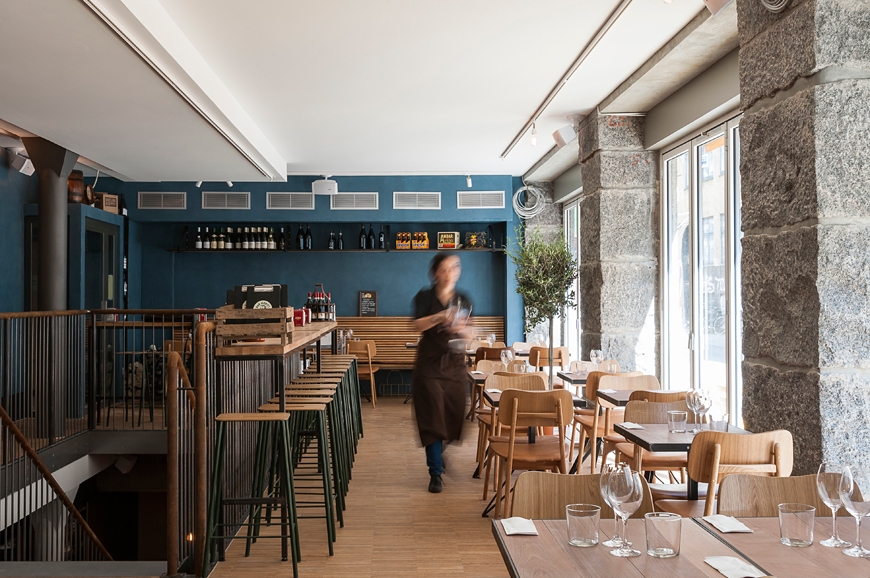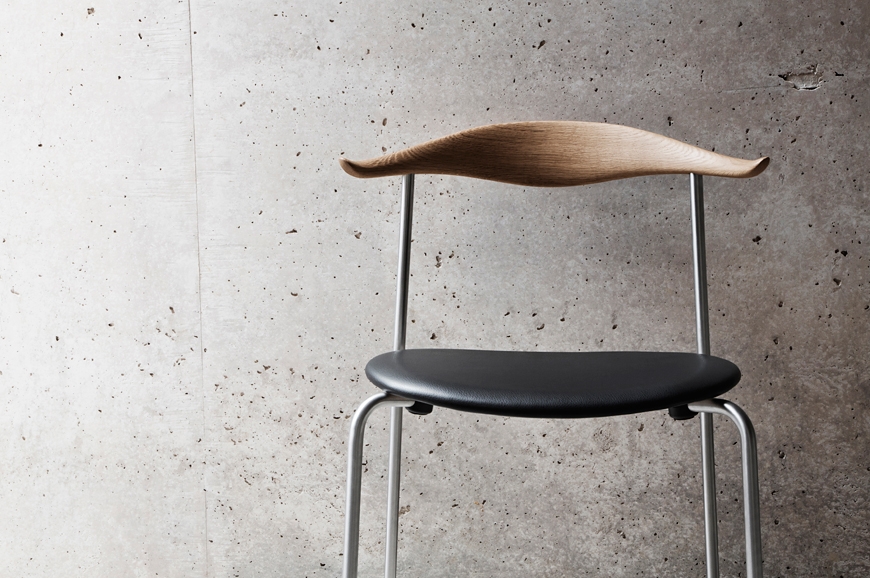 You may also like

---
Swanky in Stockholm
Wine, Dine, Repeat
There are two restaurants at SP34. Bar Moritz, an eatery inspired by the dining culture of Madrid and Catalonia, lives by the "wine, dine, repeat" motto. Cocks & Cows is the hotel's "classic American", upmarket burger restaurant, also known for its cocktail bar.
Then there is also the Din Nye Ven coffee house, which apart from the caffeine offers beer, shots, and sandwiches. The café serves as a local cultural hub, so the hotel guests can expect art exhibitions, concerts, even poetry readings.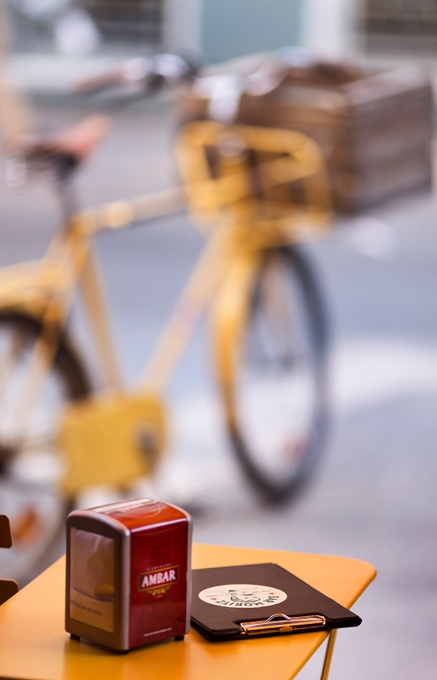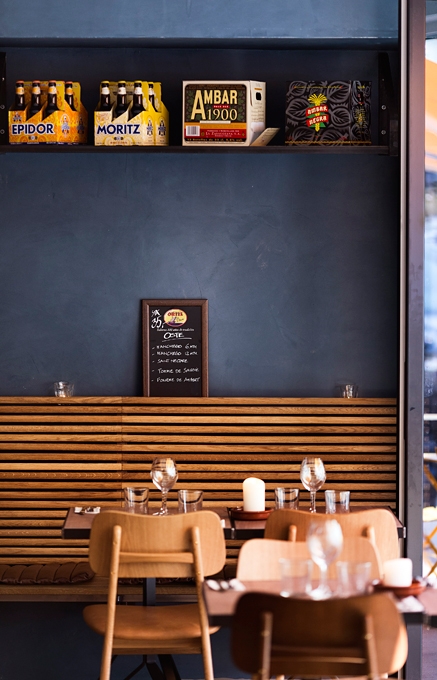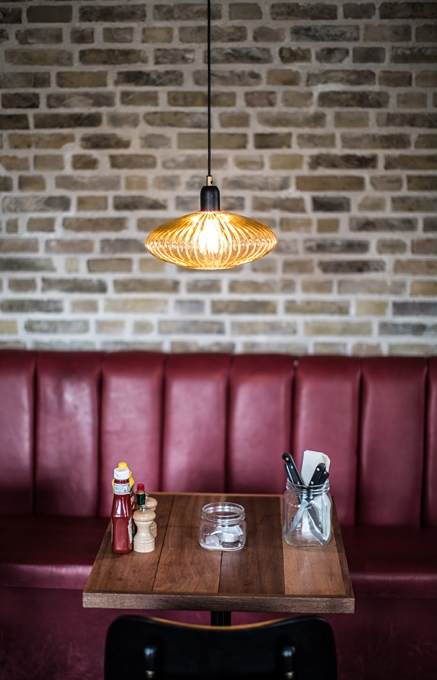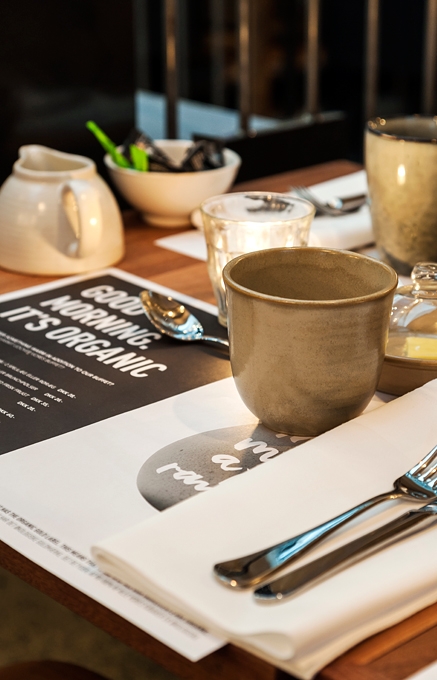 ---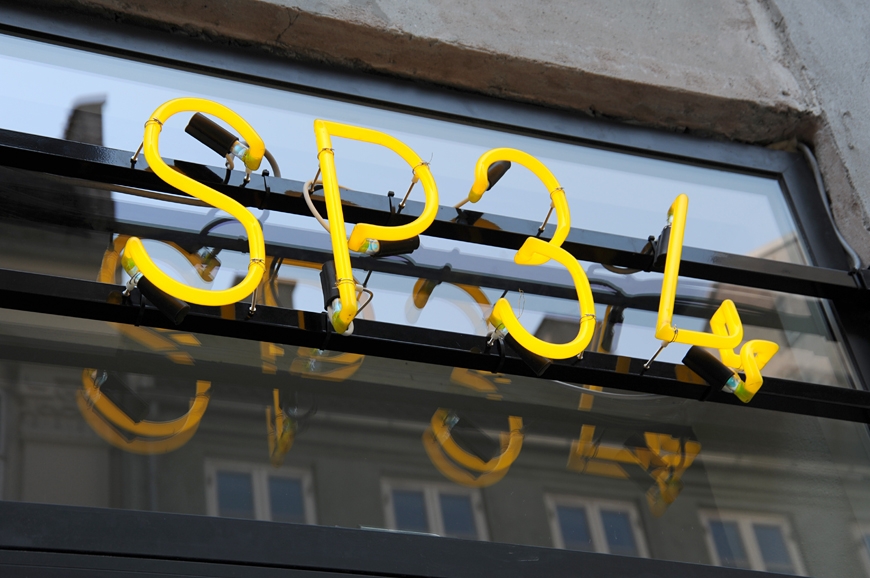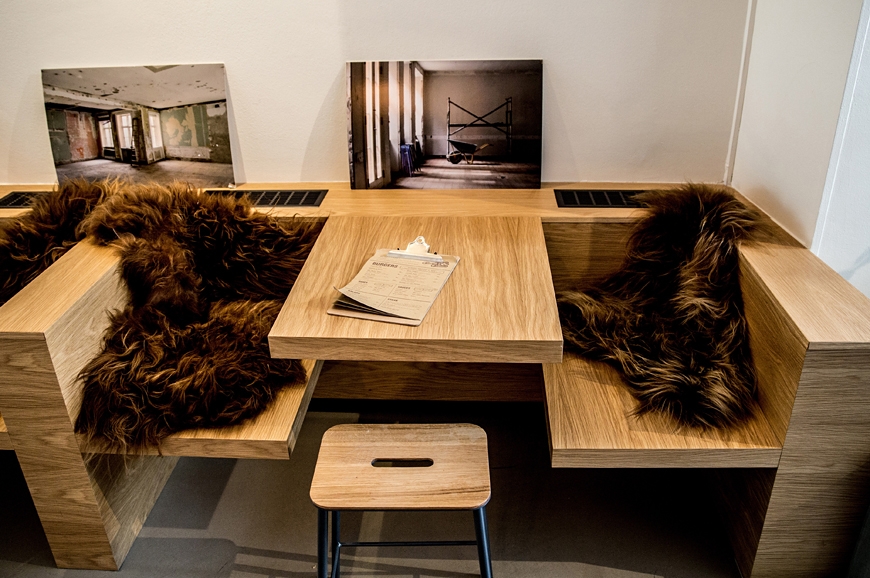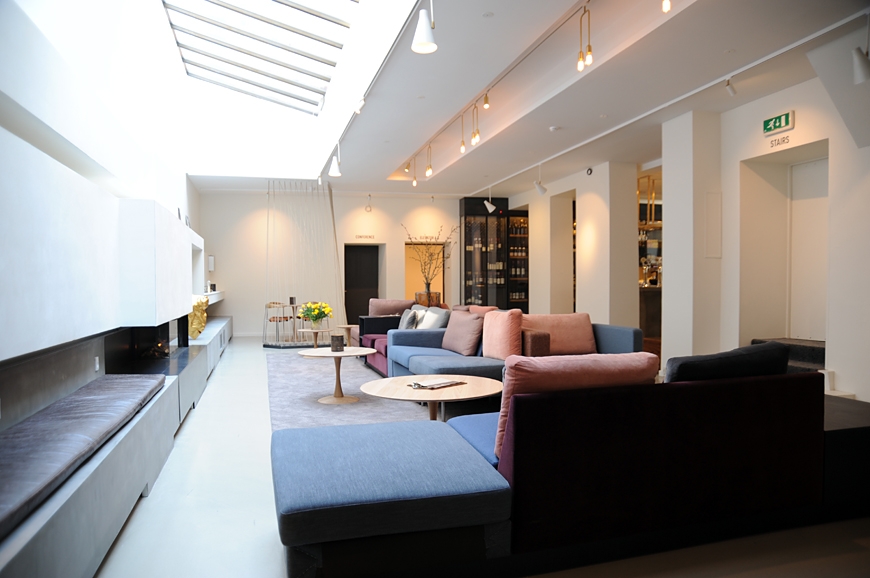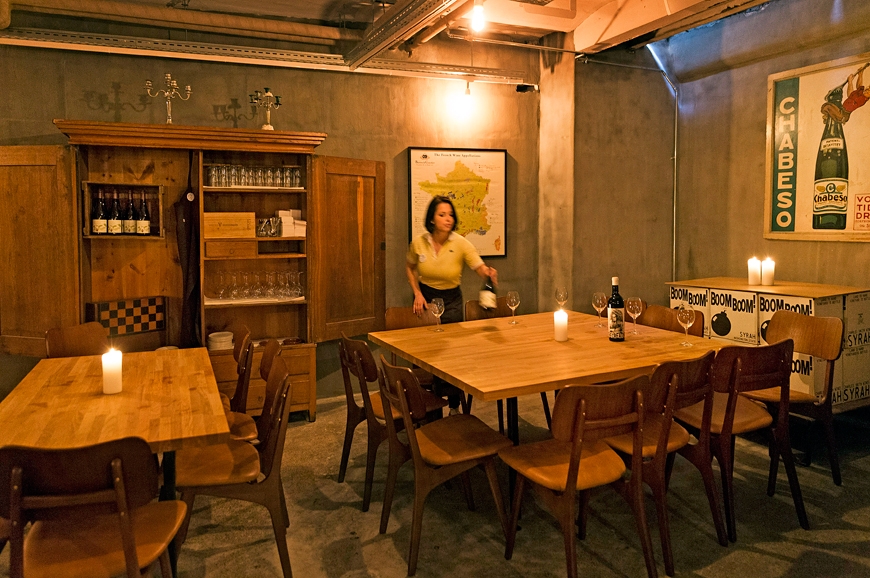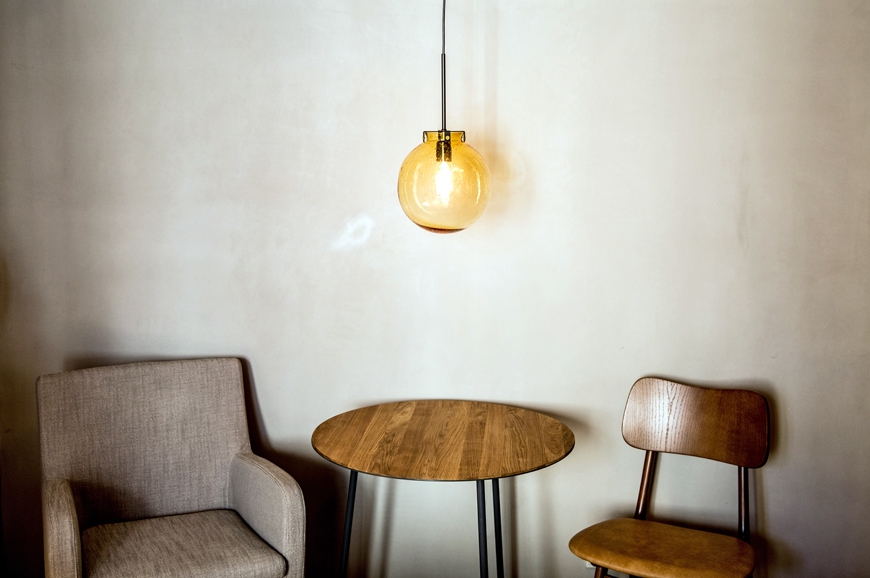 Good for business
"We operate sound hotels with courage, spirit and credibility"—Brøchner Hotels
The hotel's redesign expanded the property considerably, doubling the number of rooms (now 118), which range from a single room to fancy penthouse suites with balconies boasting beautiful city views. The hotel also added some other facilities, catering to business clientele: a two-story conference center which seats 100 and a small private cinema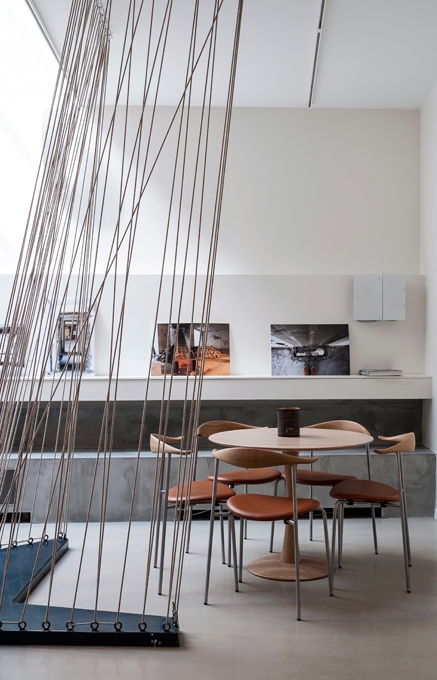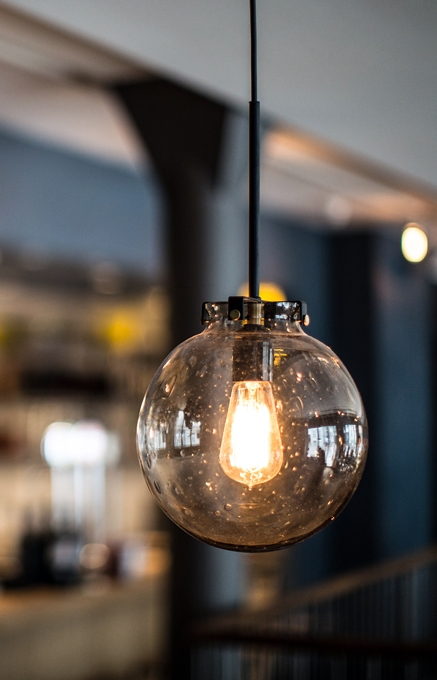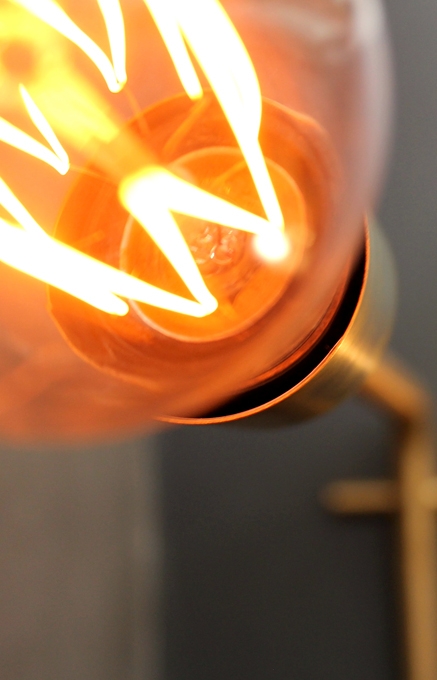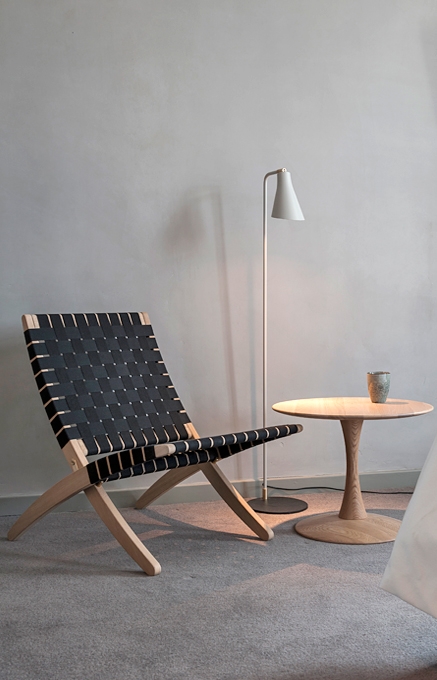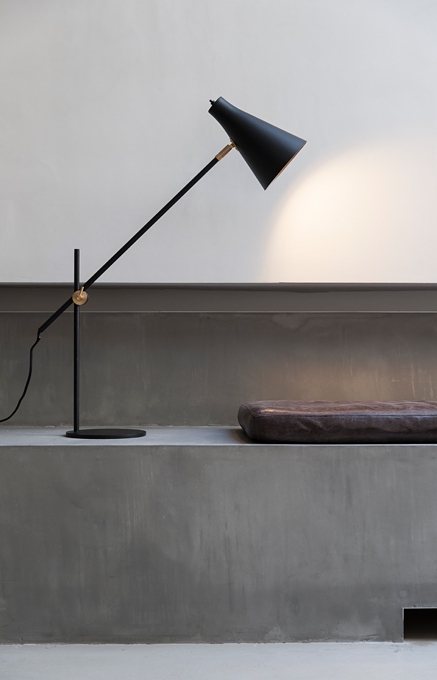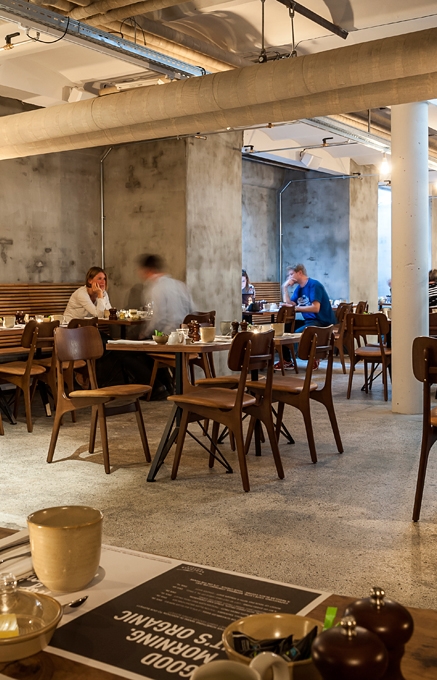 Photography © Brøchner Hotels