Dubai is great if you want to have some fun. In a single day, you can ride quads on the desert dunes, swim with the dolphins, dine in the highest restaurants in the world, and watch the sun go down as you sip your drink from a terrace lounge in one of the world's top luxury hotels.
Any guide to Dubai cannot fail to mention shopping. This city is a shopaholic's heaven and home to some of the region's largest and most extravagant shopping malls. If you have time to visit only one shopping center, it should be the Dubai Mall, which boasts more than 1200 shops and stores and over a hundred restaurants and eateries. A shark-housing aquarium, indoor theme parks, and an Olympic-sized ice rink provide plenty of entertainment for the whole family, and its 12-meter waterfall adds a wow factor.
Wondering where to stay in Dubai? See our list of The Best Hotels in Dubai.
*This post contains affiliate links and we may earn a commission, at no extra cost to you.
Our Guide to Dubai: From Burj Khalifa to Jumeirah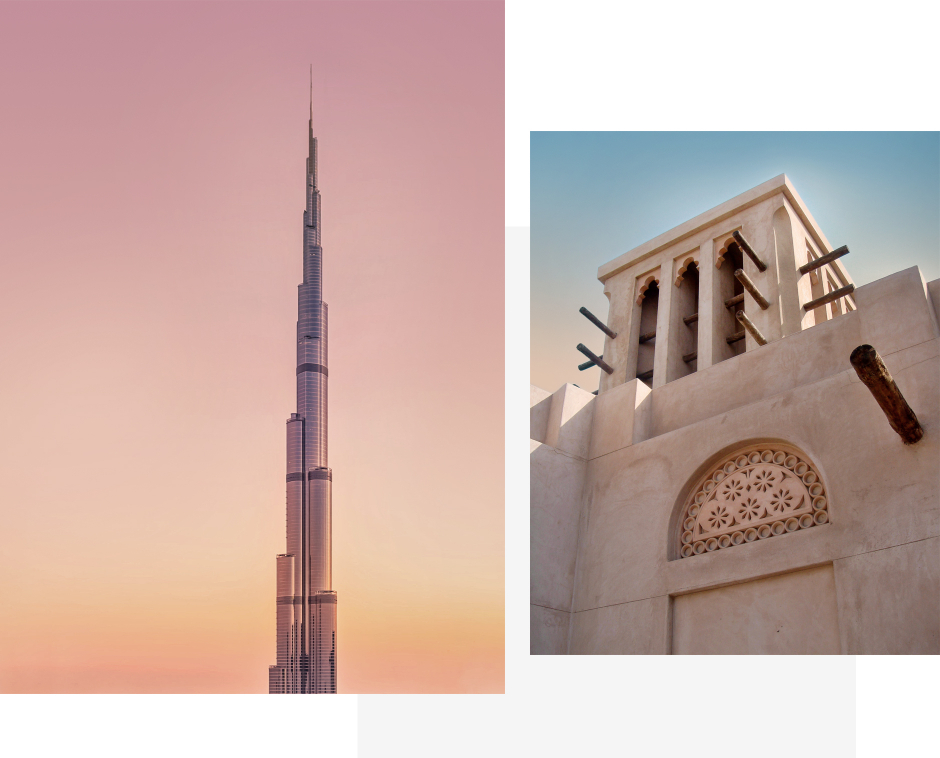 You may also like

---
Where to stay in Dubai?
The world's tallest skyscraper, Burj Khalifa, (named after the sheik who bankrolled the city), is an awe-inspiring feat of engineering. Its complex design is modeled on a regional desert flower, Hymenocallis, whose harmonious structure formed the basic principles of the tower's design. Right by the tower, on the Burj Khalifa Lake, are the Dubai Fountains. Every half an hour, the fountain show displays choreographed water geysers with music shooting dozens of meters into the air.
Like its top building, the Dubai temperatures are off the scale. The first sensation of the place is often the feeling comparable to stepping straight into a hot oven as you exit the airplane.
But it also means that Dubai is a popular beach destination, thanks to its coastal location and searing temperatures year-round. The city's most luxurious resorts reserve many of the best beaches — Jumeirah Beach, in particular, epitomizes the classic Dubai beach experience, with the iconic Burj al Arab Hotel in the background.
At the heart of the city is the Dubai Creek —with a still-functioning port at its end and long promenades, great for taking a stroll by the waterside. While contemplating the cityscape, several bars and restaurants ensure plenty of places to sip drinks.
Inspired to visit Dubai? Check Tours & Tickets here or here and see what others think about Dubai on TripAdvisor.
Photos by Laskowski & Zadros • © TravelPlusStyle.com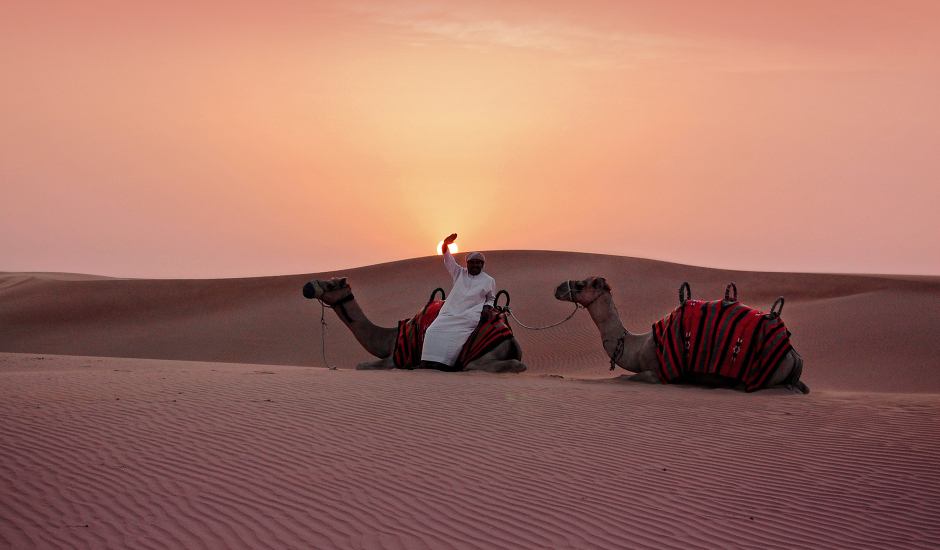 Getting there: The flight-comparison sites such as Skyscanner (www.skyscanner.com) or Kayak (www.kayak.com) will help you find the best flights and deals.
Disclosure: We may earn commissions for purchases made through links in this post.
---