What does the Ace hotel group know about London? Not much more than a particularly keen American visitor can pick up. So for this, their first overseas hotel, they've done the sensible thing and enlisted an all-star cast of East End locals, all the better to tailor the experience to the location.
Universal Design Studio knows the neighborhood well—they're located about three streets to the west—and they've masterfully translated the Ace's vintage-Americana look into something a bit more urban.
The result is that same easy Ace cool, along with authentic London roots that are far more firmly established than you'd expect from an American upstart. It's fair to expect that the Ace Hotel London Shoreditch will become the unofficial home of the East London creative class.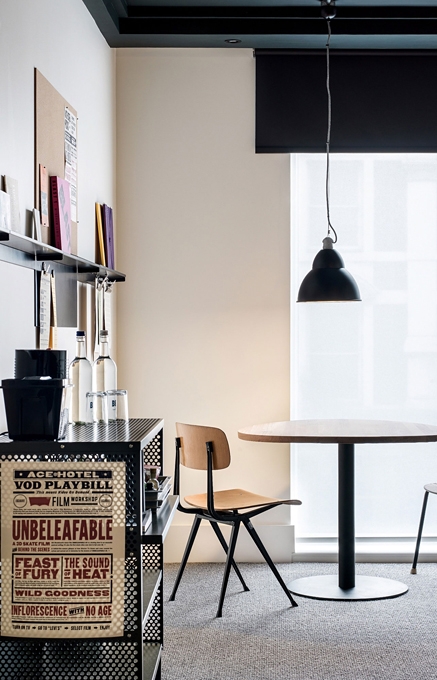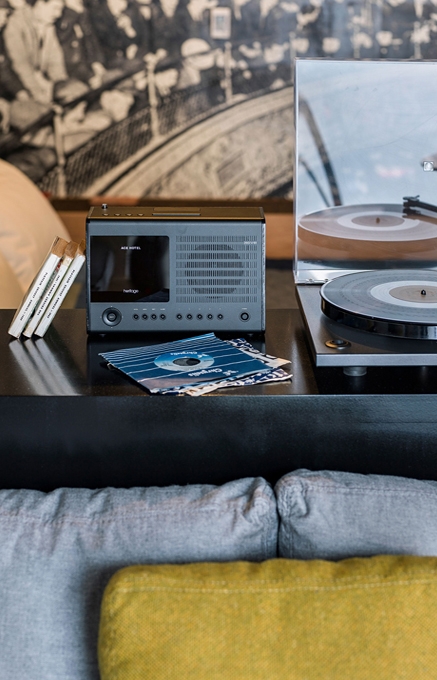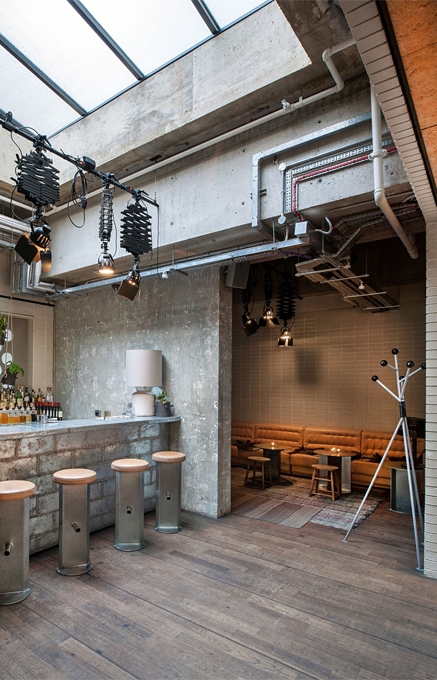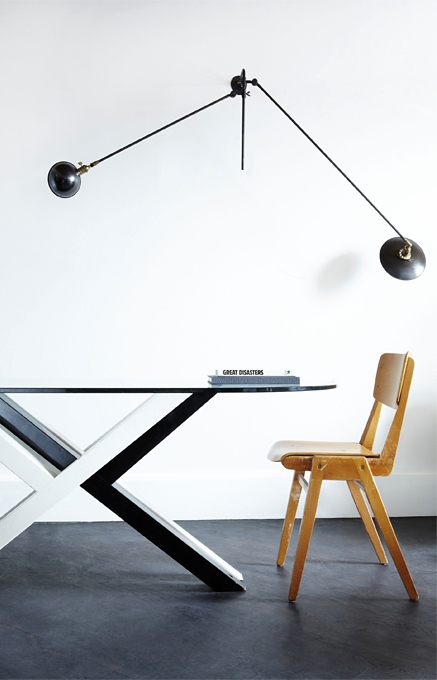 Vintage-Americana
"This is likely our favorite part of London. The vibe is open, innovative, productive and adventurous. Walkable, bike-able and let's-get-lost-able, Shoreditch is the open-air version of what we aim for each Ace Hotel to be: somewhere you don't want to leave." —Ace Hotel Shoreditch London
20th-century vintage furnishings decorate the loft-like spaces, and where an American Ace opts for a wool army blanket, these beds are dressed in custom duvets by the French brand APC. The rooms are smart, well-lit, and in terms of comforts, they're excellent value for the money.
The lobby bar, as usual, becomes something of a meeting point, shading from common workspace by day into a multi-purpose social space by night, but in this particular Ace it's hardly the only public space going.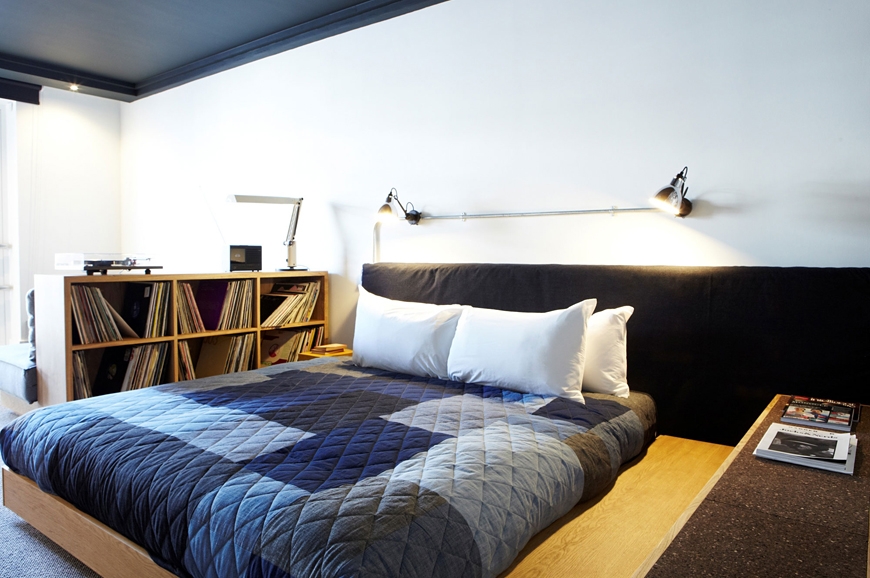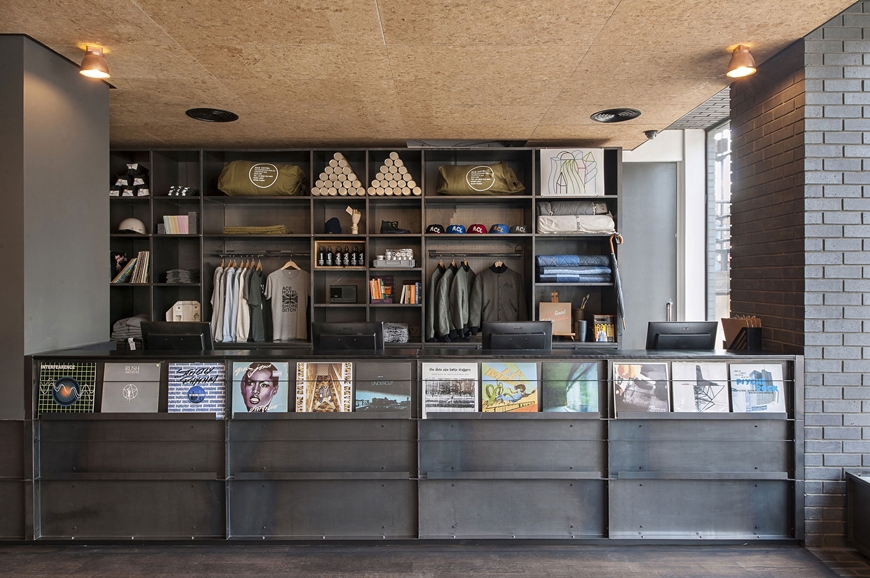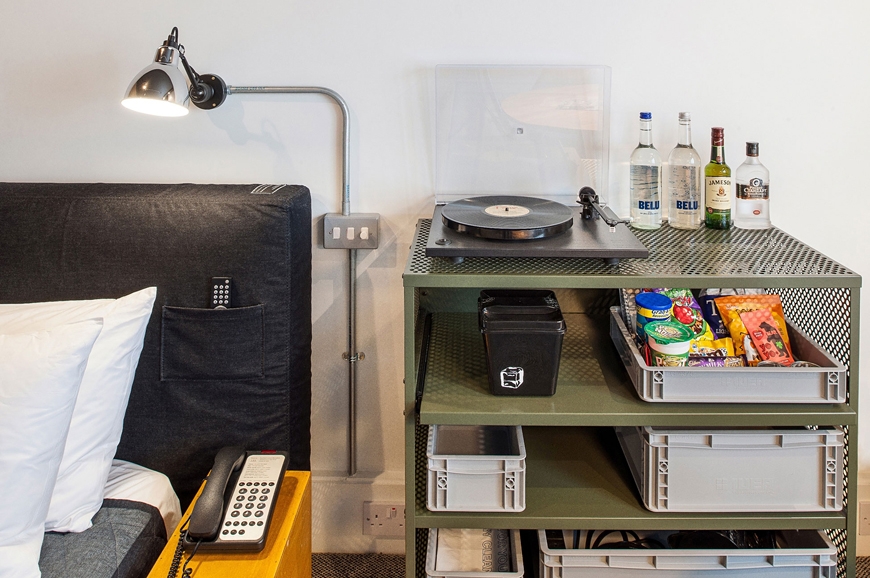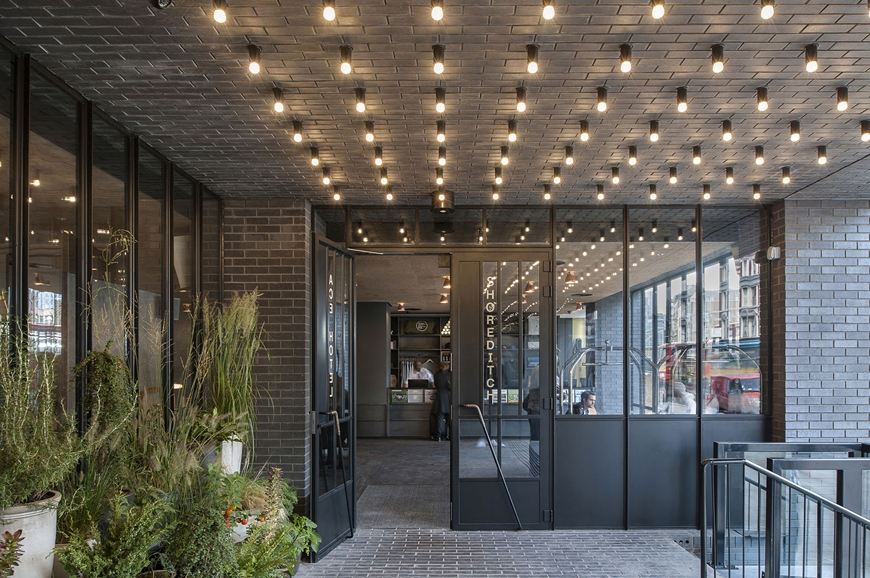 ---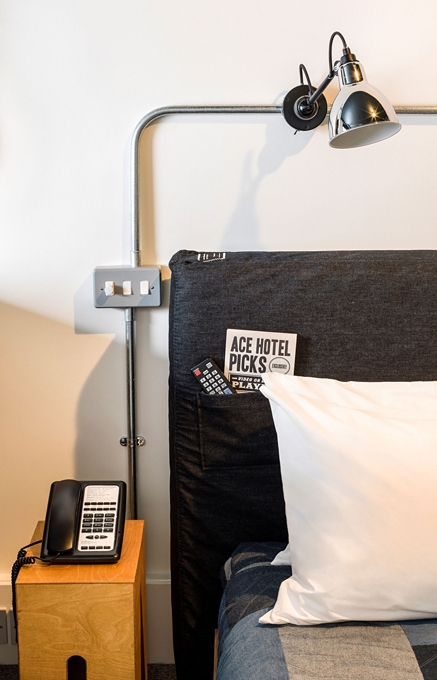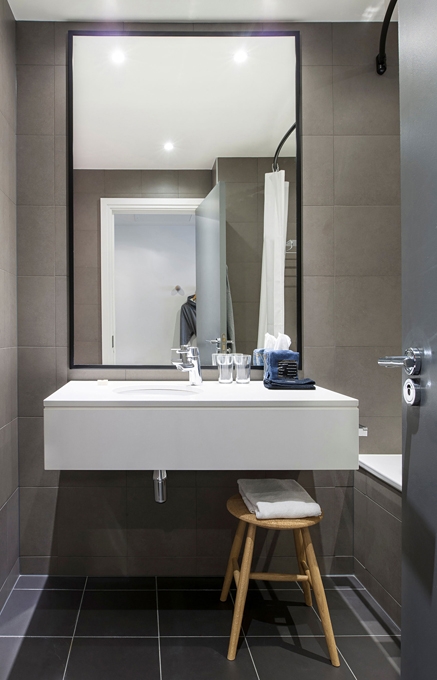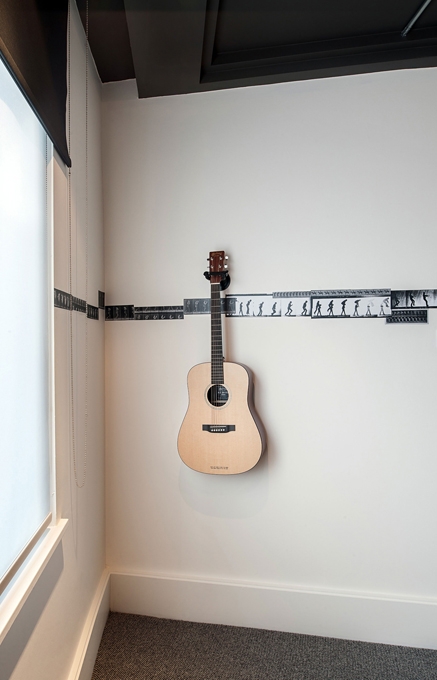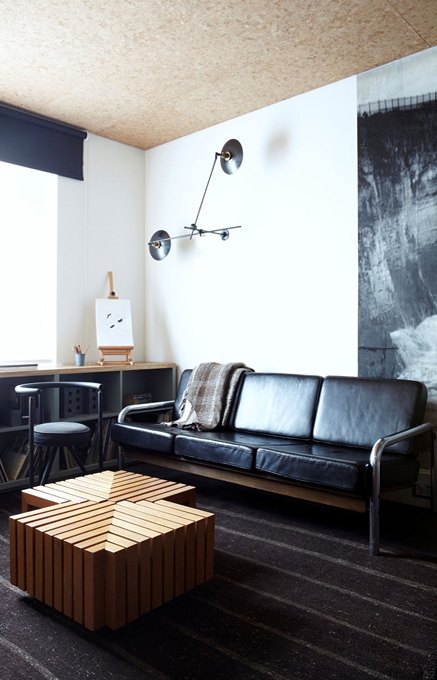 Leila's Shop and the hip florist
"Just around the corner from our front stoop lies Leila's Shop—the East End's best-kept brunch secret. […] An open kitchen, range of simple and perfectly prepared breakfast dishes and just plain friendly vibe have earned Leila's a solid local following […]" —Ace Hotel Shoreditch London
The designers broke the monolithic volume of this one-time chain hotel into a series of storefronts. In fact you'll pass through Hattie Fox's flower shop—she's East London's hippest florist, and yes, there is such a thing—on your way in to Hoi Polloi, a modern English brasserie that's as rigorously local and seasonal as can be.
Meanwhile Bulldog Edition is the café, operating just off the lobby, where Square Mile Coffee Roasters proves that London can teach the Pacific Northwest a thing or two about coffee.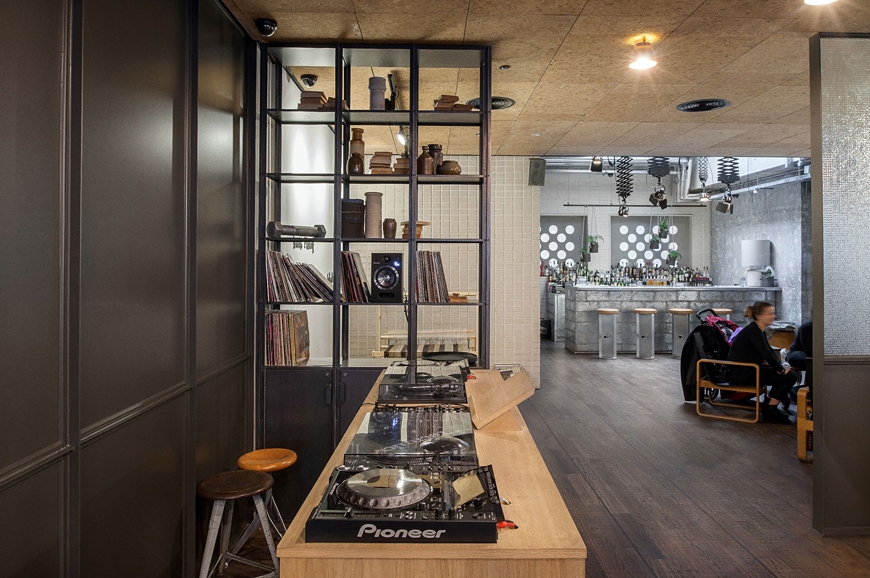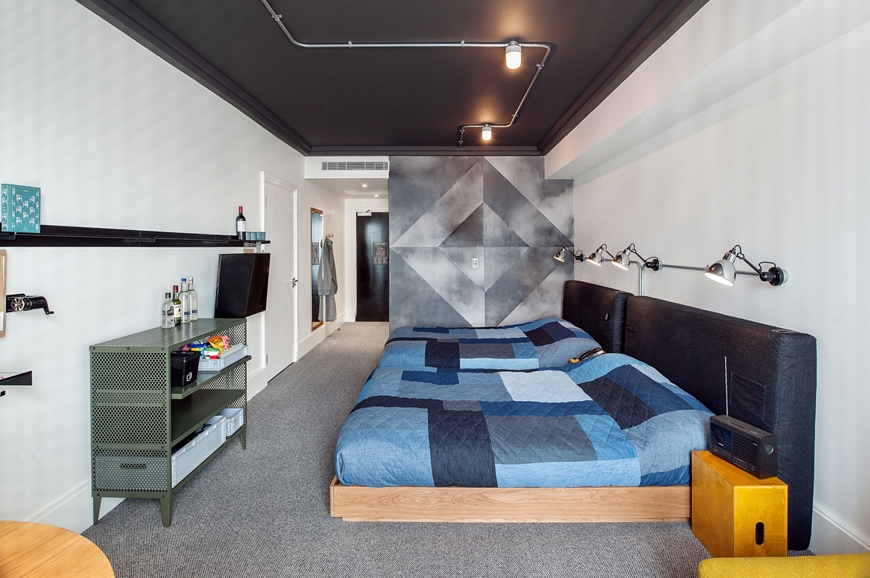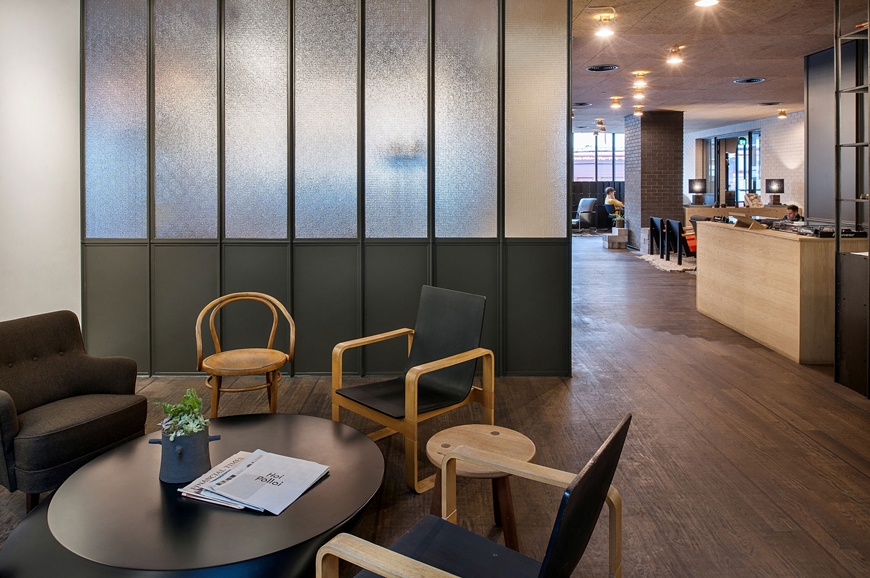 ---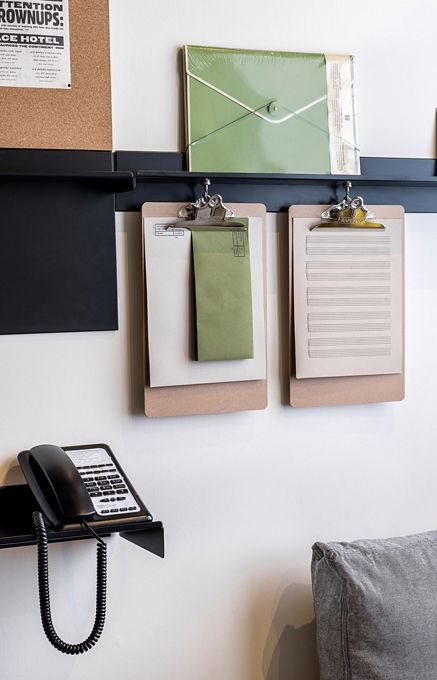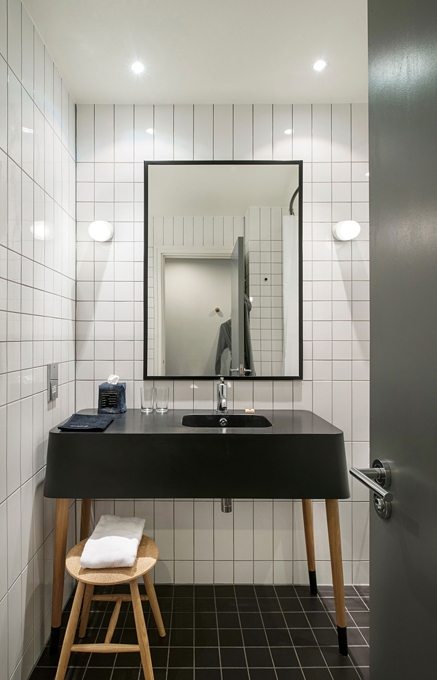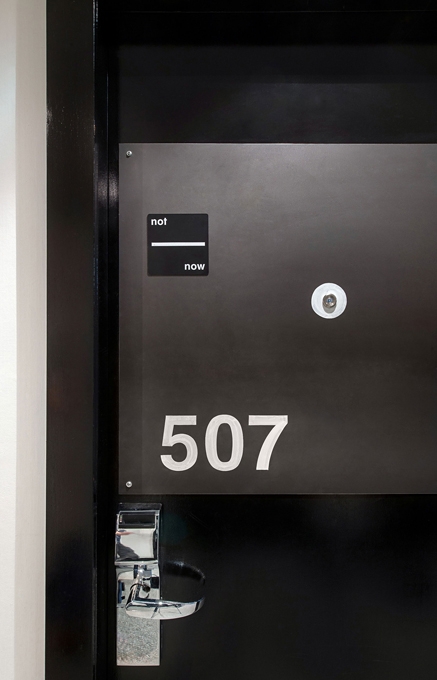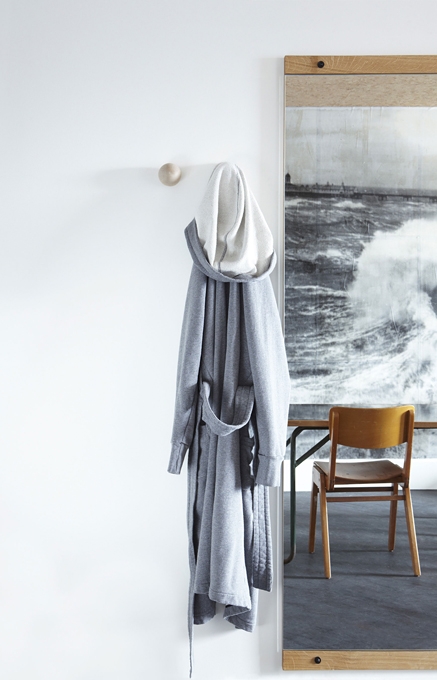 Large parts of the text courtesy of Tablet Hotels.
All photos © Ace Hotel.