The Portuguese region of Alentejo is perhaps one of the last wild areas in Southern Europe—and a region rich in architectural heritage. Found in the region are Neolithic remains, pre-Roman fortified farmhouses and medieval convents, and influences of Andalusian Arabs have endured since the time of Al-Andalus.
The crisp architecture of Villa Extramuros registers these proud influences and throws back to the charm of villages of Southern Europe—but its bold forms also reference modernist and cubist designs.
It's an alluring combination.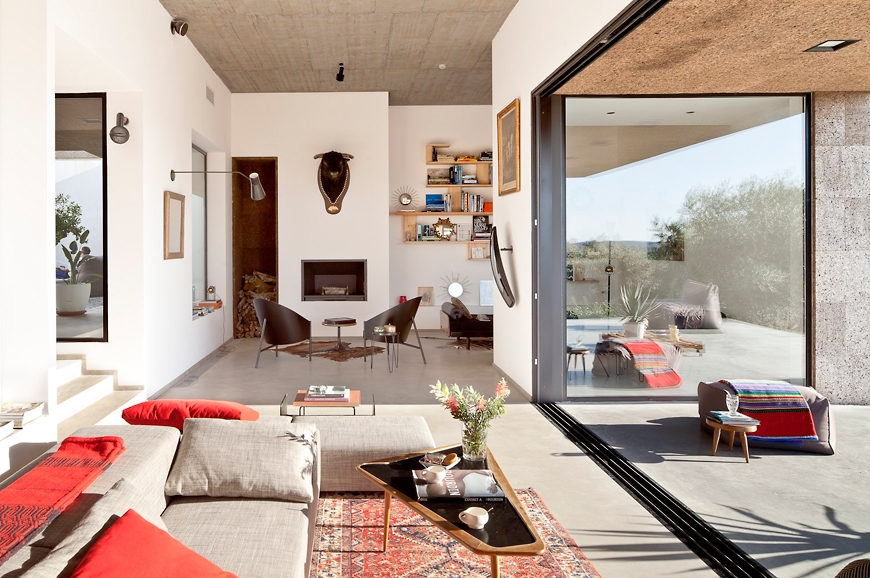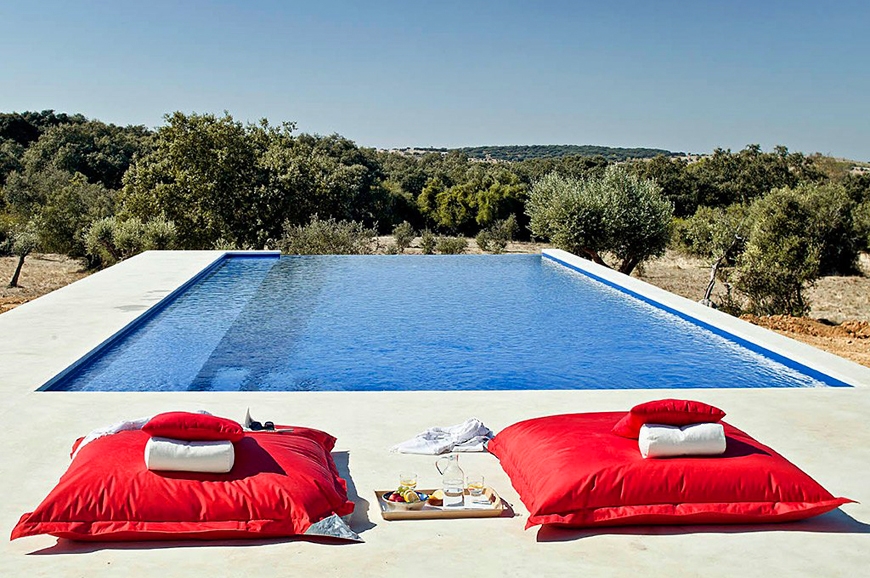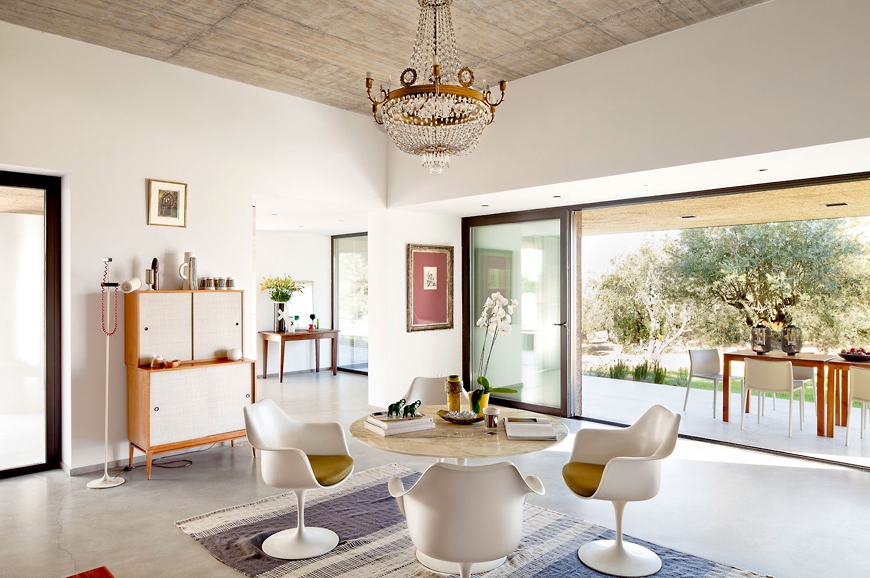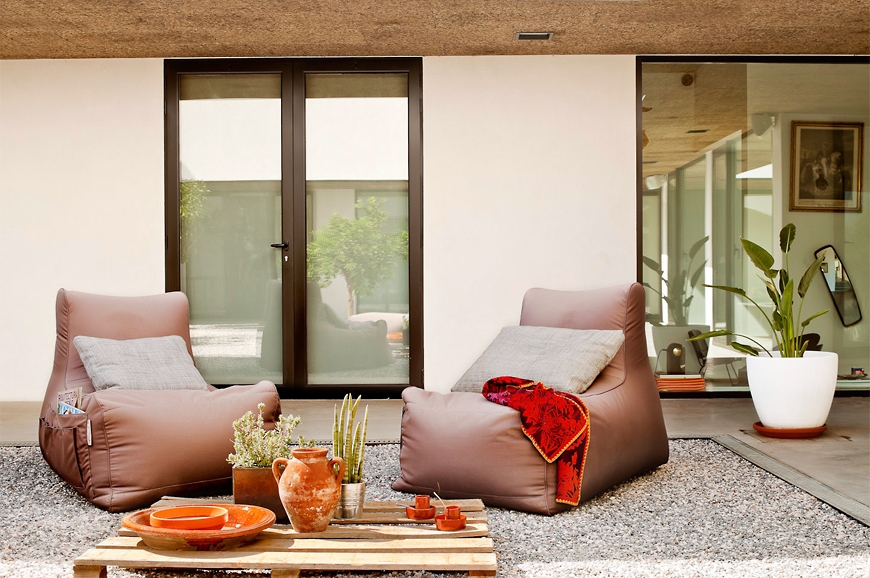 ---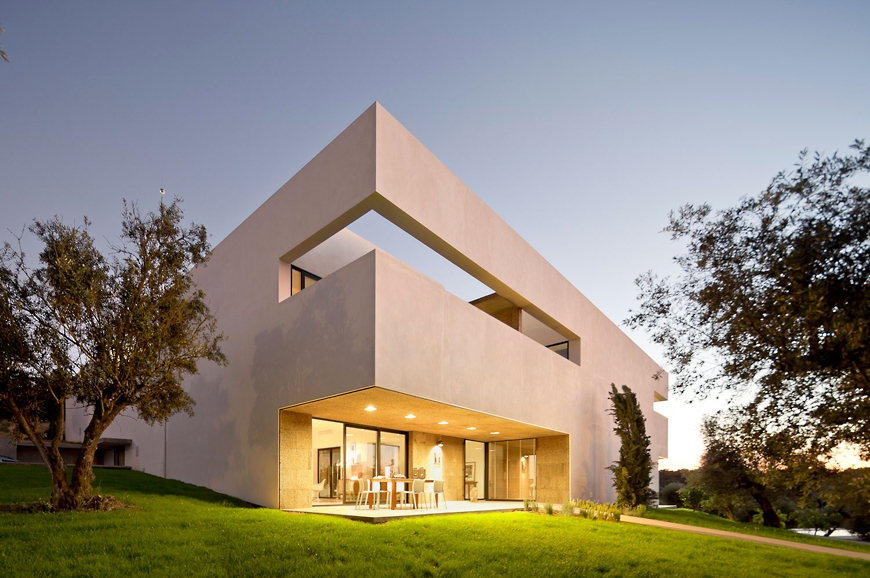 Settled on a hill
Overlooking twelve acres of olive and oak trees, the building is cleverly trisected with a letterbox-style gap in the terrace wall that frames the landscape in a stunning architectural effect.
The whitewashed building has a slightly monastic feel, contrasted beautifully with the golden landscape—and the layout is inspired by latin mansions, with the rooms grouped around a central courtyard.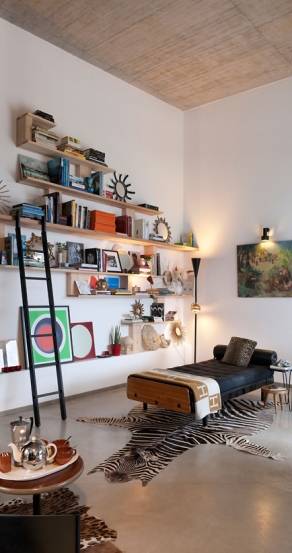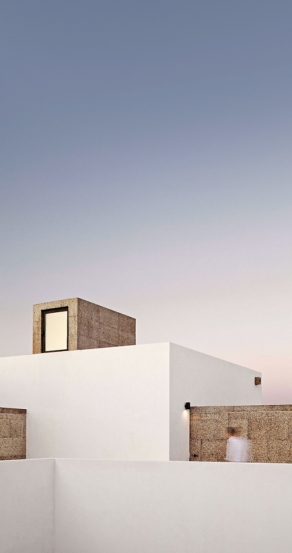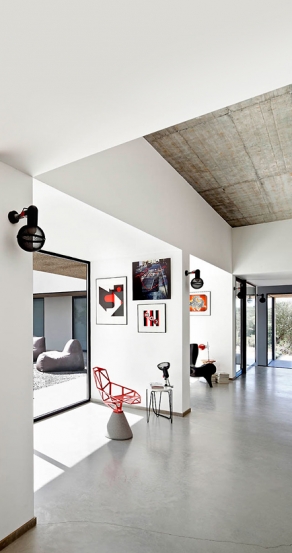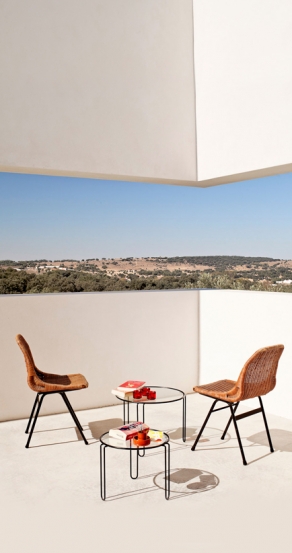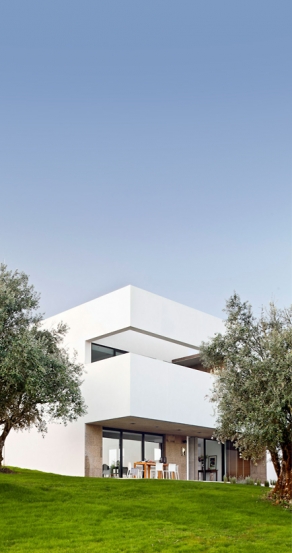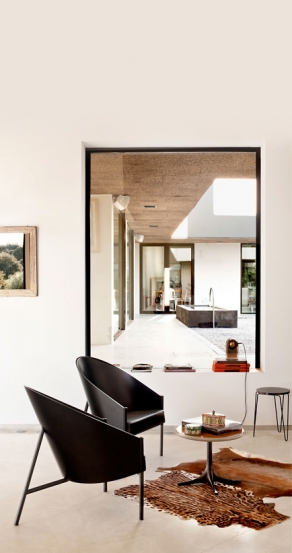 ---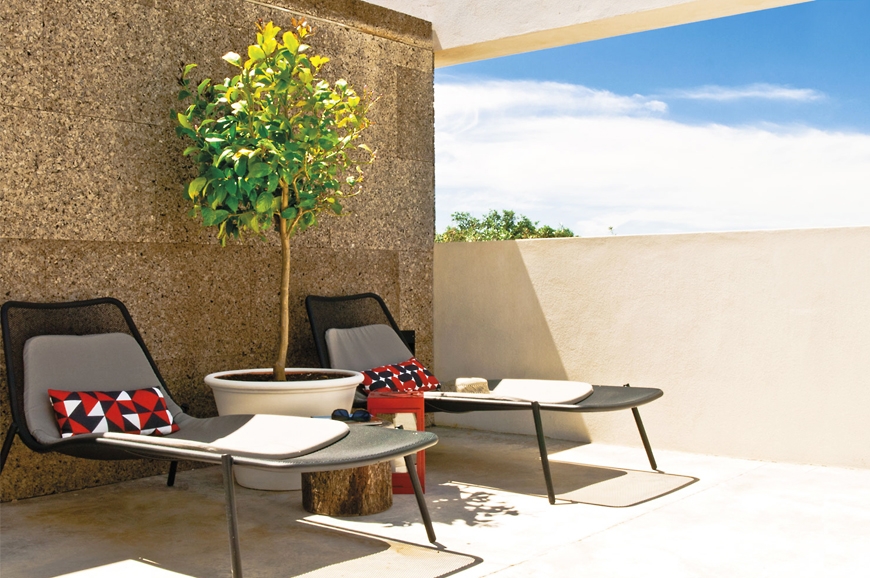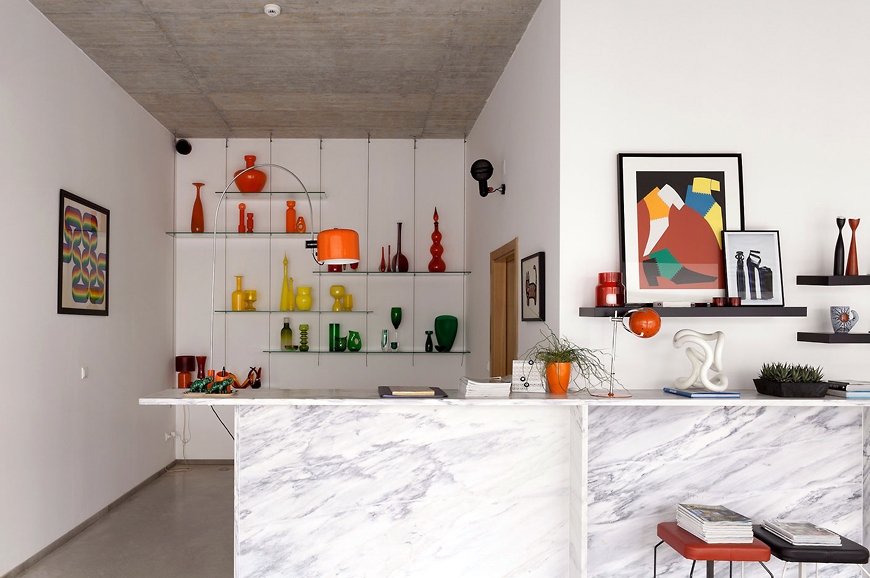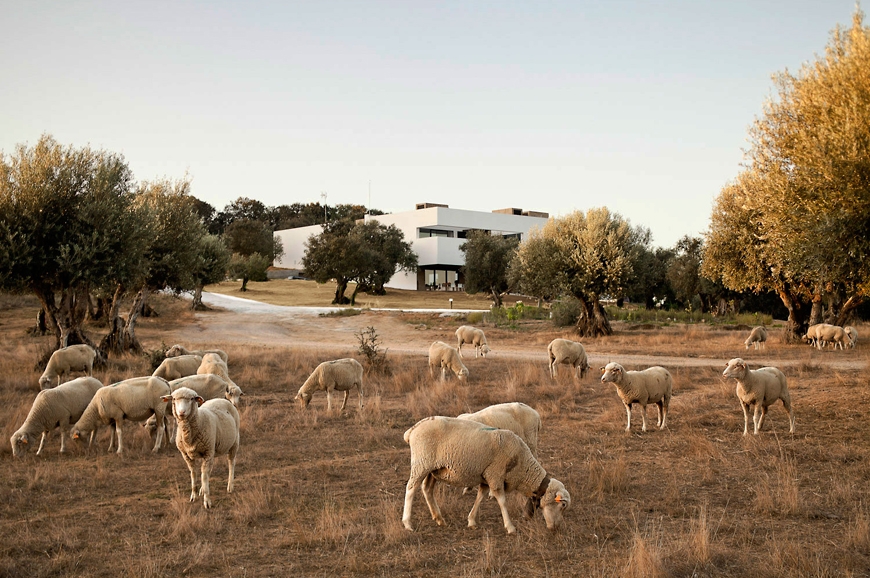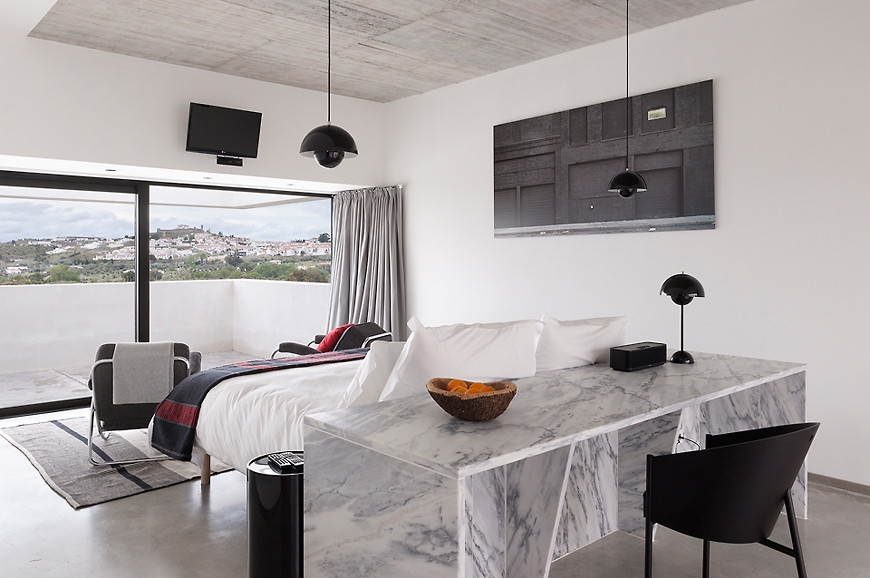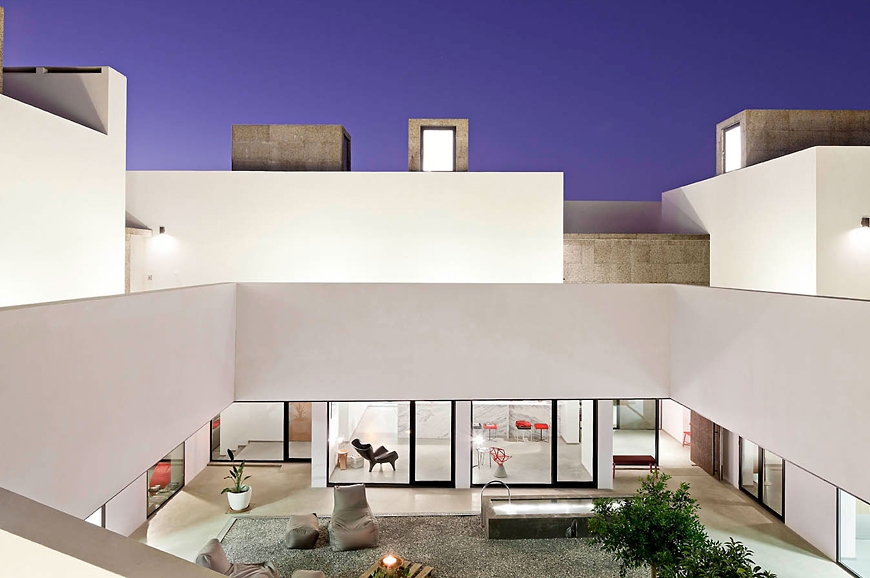 Minimal. Éclectique.
The architectural studio behind Villa Extramuros, Vora Arquitectura have created some imposing, modernist forms but still managed to infuse the interiors with space and light.
"[The area is] kind of new, virgin Tuscany or Provence. The grounds are dotted with orange, cork oak, and olive trees, as well as roving sheep who do like our grass!"—Francois, owner
The interiors are a visual dreamland for a photographer. The Parisian owners of Extramuros created a unique, contemporary aesthetic using a clever blend of French vintage furniture and contemporary pieces, quirky contemporary and retro objet d'art as well as local crafts and soft cork (which gives out a lovely woody aroma).
This assemblage is set on the canvass of waxed concrete floors and staircases, sliding glass doors and marble elements.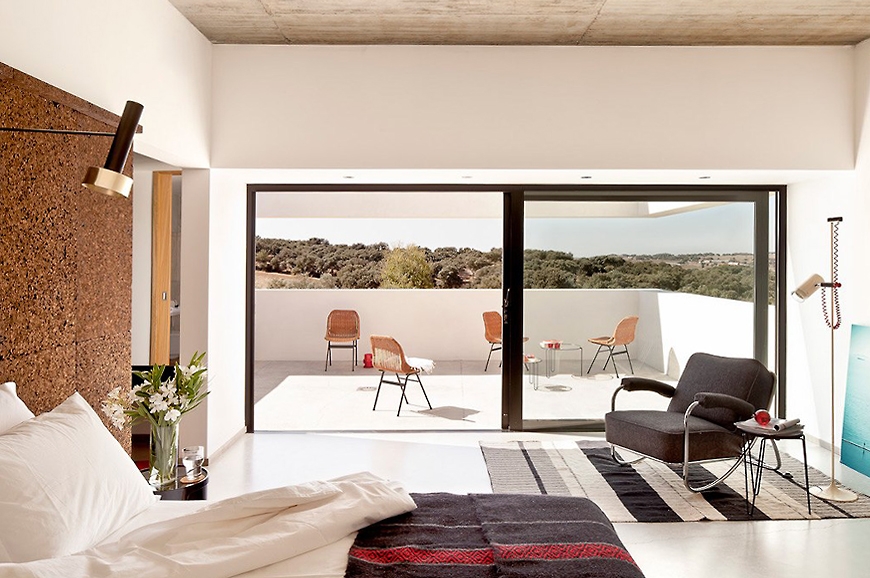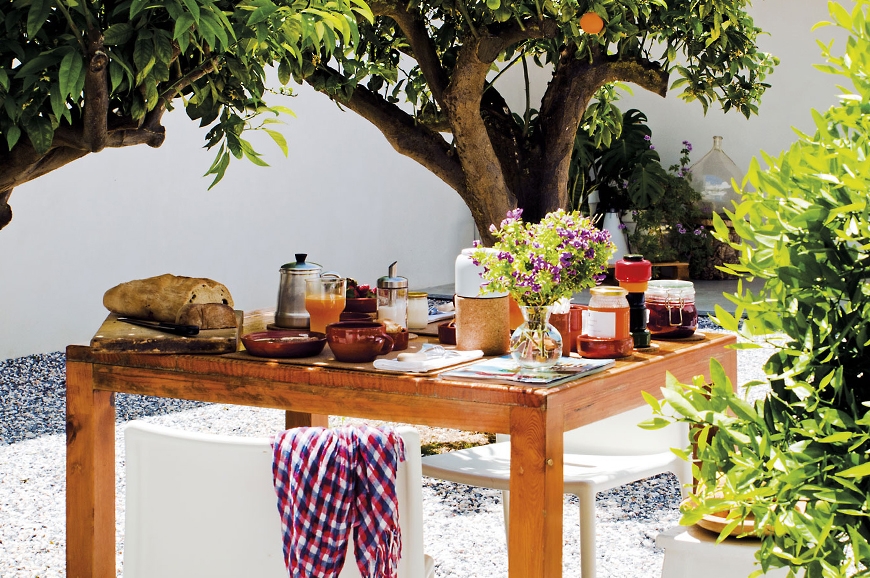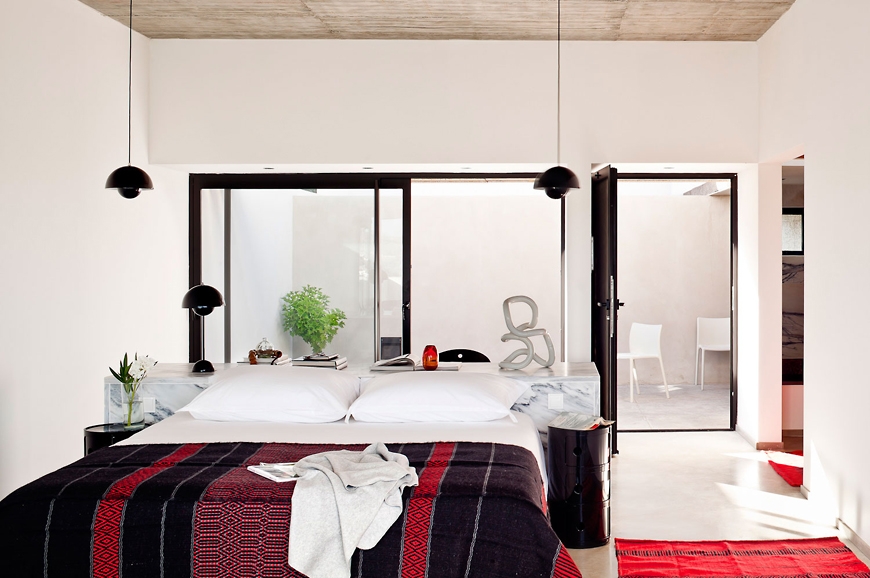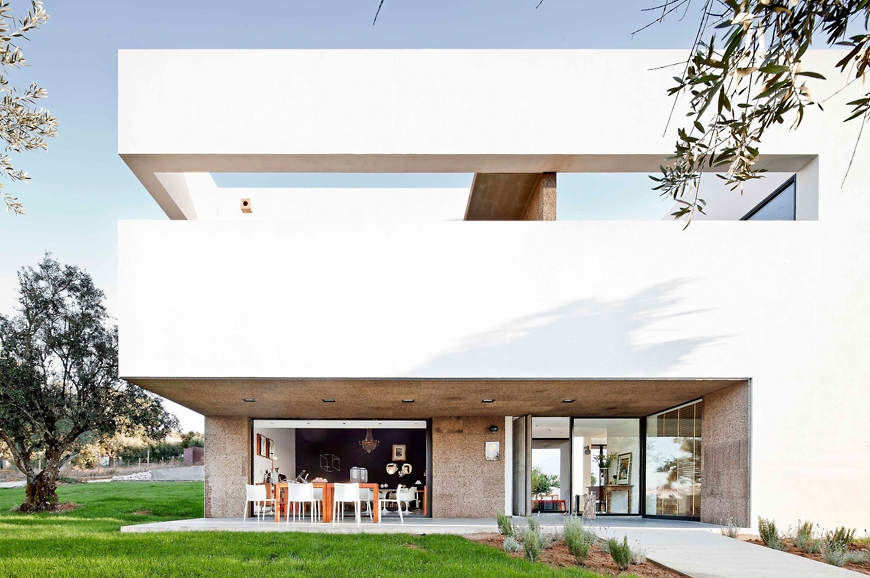 ---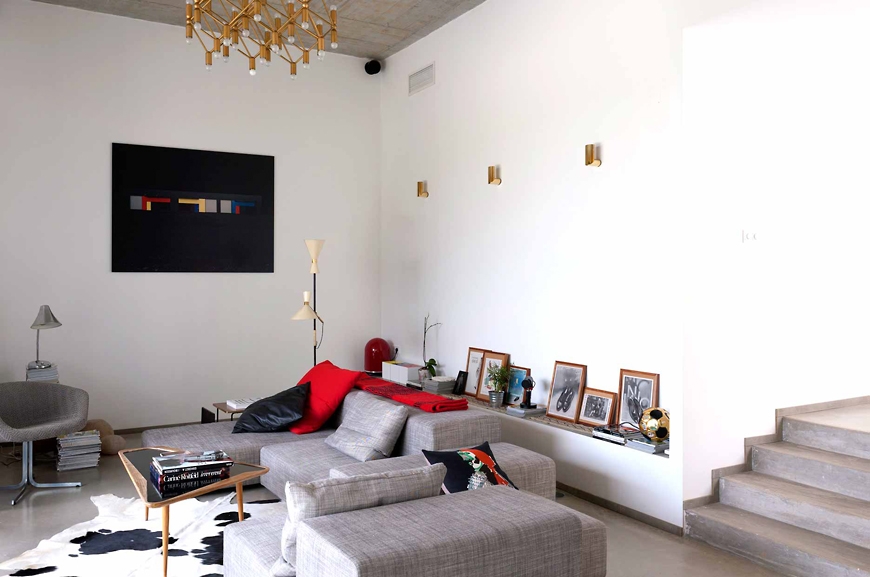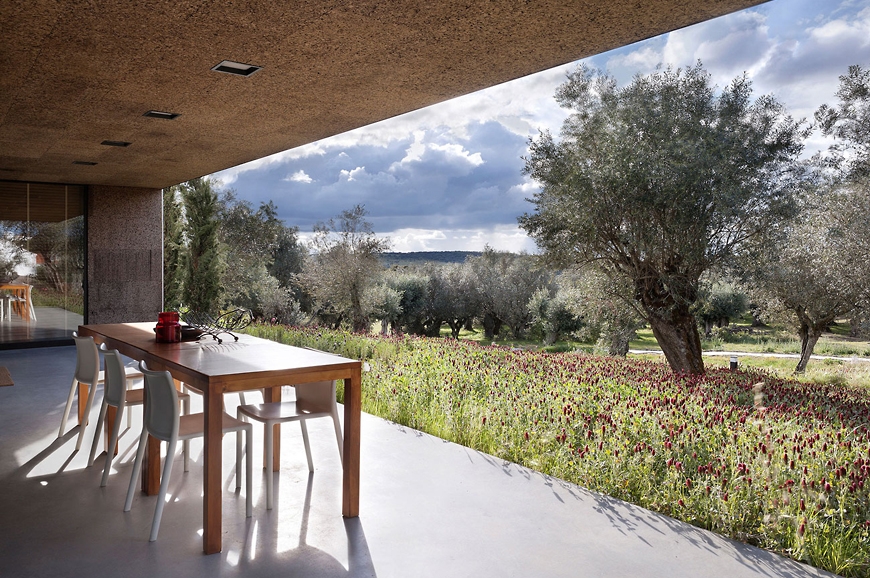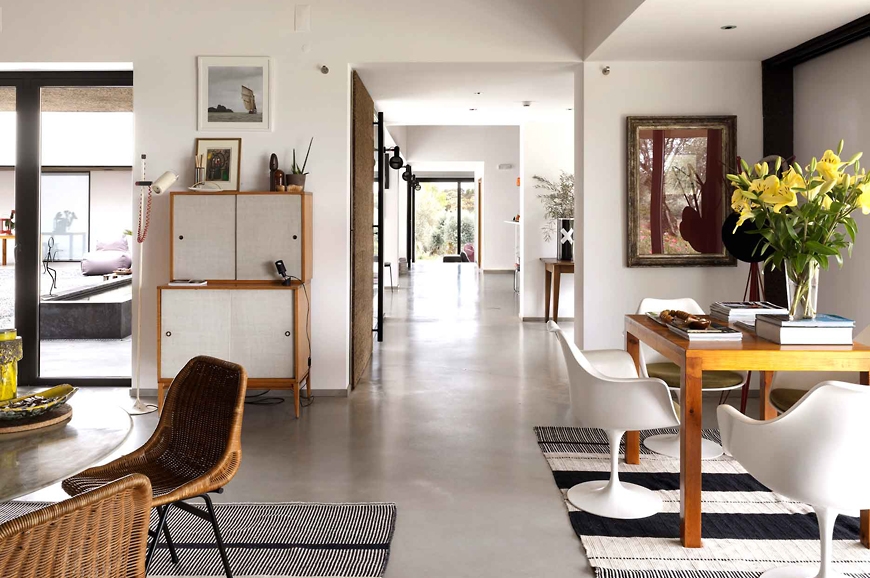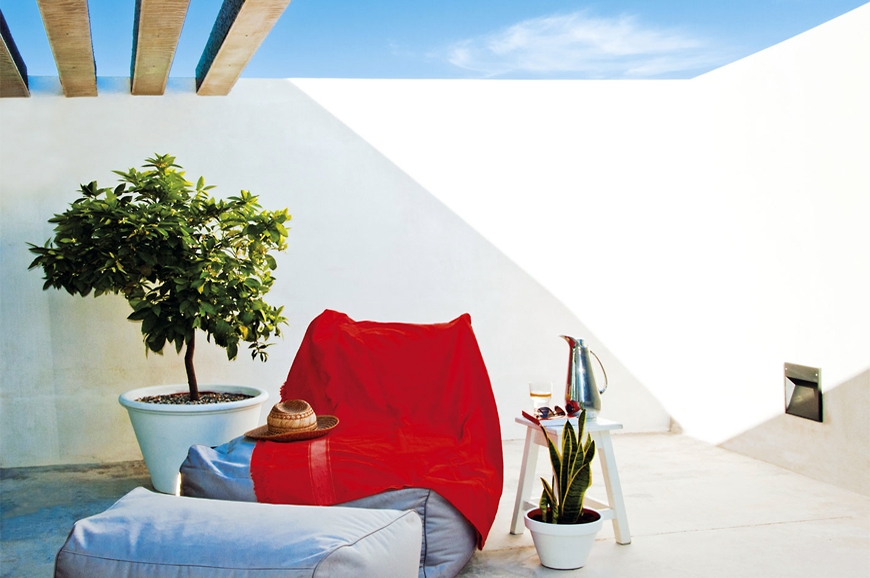 The accommodation
You may also like

---
Masseria Alchimia in Italy
The five large rooms have recessed angular terraces edged by sliding glass doors. Set over two floors, the rooms benefit from panoramic views. An open staircase from the patio leads to the two rooms (Superior category) on the first floor.
The ground floor houses dining room and all-white open-plan kitchen and living room with a fireplace. Outside, the infinity pool and a olive groves and cork oaks makes the Villa Extramuros just about the perfect holiday oasis.
Photographs by Adrià Goula and Alexander Gempeler.