On the sweeping plains of Masai Mara, after a long day of game viewing one quiet evening we found ourselves browsing through vintage photographs from an album belonging to the Cottars family, owners of the luxury camp Cottars 1920s.
Run by the same family continuously since the dawn of last century, the place hosted many thrill-seekers who in the bygone days of the British Empire came to claim trophies of the big five. In the album, page after page, dozens of photos pictured Victorian adventurers proudly brandishing their rifles—and their kills.
What struck us was the sheer size of the slayed animals.
Emergency of planet Kenya
The destruction of the wildlife in the 19th and 20th centuries was so massive that the nature had to make an adjustment. Generation after generation, evolution selected for the smaller and less impressive animals: because these had bigger chance of survival.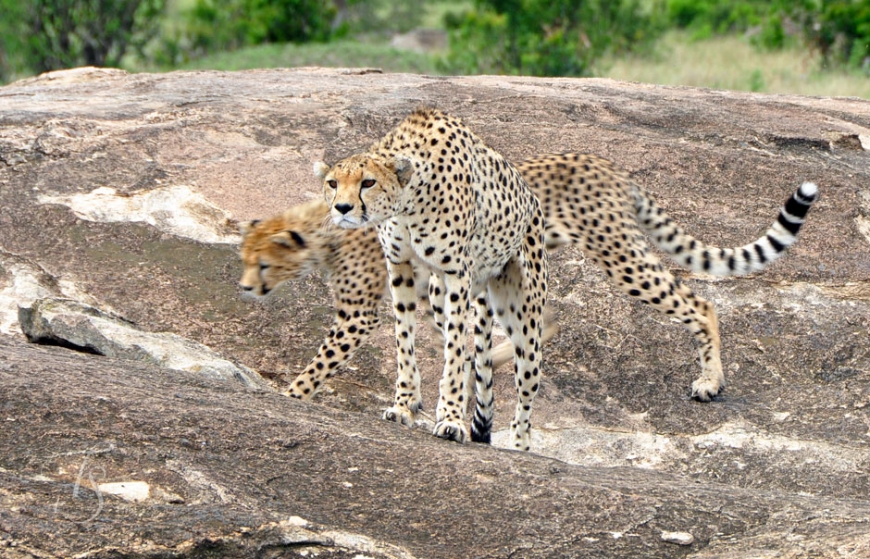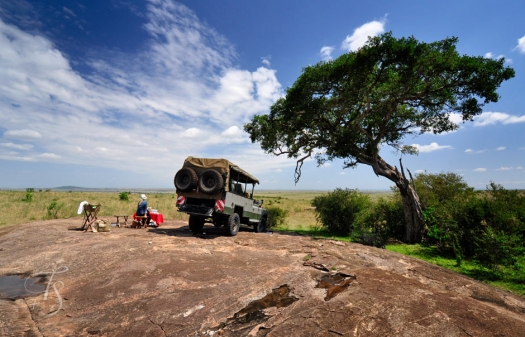 Today Kenya is set on preserving the greatest treasure of the country: the wildlife so nearly destroyed by the lion trophy-killing, elephant-hunting, and rhino-poaching, especially in the 1970s and early 1980s.
The animals may be smaller nowadays, but they are so much more precious—and still plentiful.
The abundance of wildlife
In terms of numbers it is Masai Mara that comes anywhere close to how it use to be. The Mara plains are home to a breathtaking array of wildlife.
The vast grassland savannahs are scattered with herds of elephants, giraffes, zebras, topi, gazelles—and the wilderbees. The forests abound with bird life and monkeys.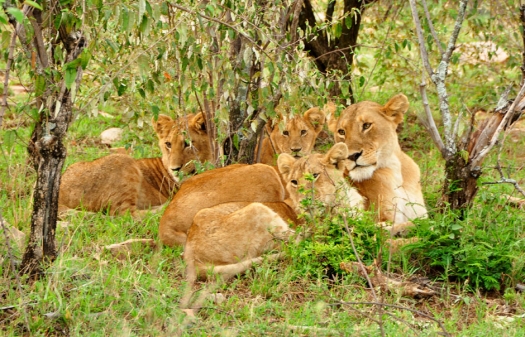 Buffalo and—a bit harder to find—rhinos wallow in vast swamps. Hippos and crocodiles can be found in The Mara and Talek rivers too.
The Great Migration
From July to October, between 1.3 and 1.5 million wildebeest, or Gnu antelopes, gather into a single massive herd. Urged by the promise of rain and fresh grass north of Serengeti, the animals cross to the Mara from the neighbouring Tanzania.
The migration is the world's greatest natural spectacle. Year after year it brings new life, through the cycle of grasslands regeneration—and death, thanks to the predators following the herds.
Masai Mara is where Maasai warriors coexist (and use to compete) with hunting lions. Today they still live off this rich land: as guardians of the fantastic natural heritage of Kenya.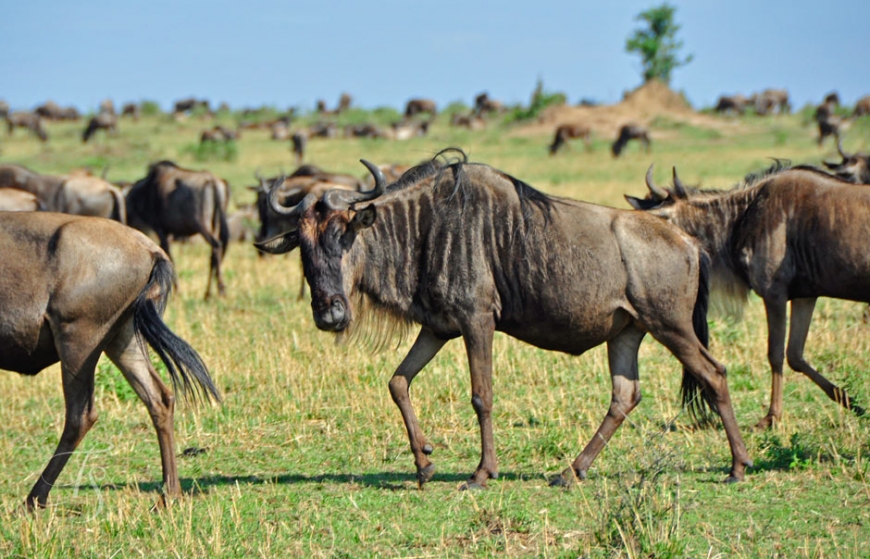 Photos by Laskowski & Zadros, © TravelPlusStyle.com