Barcelona does feel a bit like another country—not least because it is recognized as an "autonomous community". The Catalan language is spoken by more than 9 million people, the traditions, food are distinct and there is a separate Catalonian police force.
Most of all, there is a great deal of pride in Catalan culture and identity. The year 2012 marks 20 years since the Olympic games that changed the capital of Catalonia, and gave it so much of self-confidence.
Barcelona's Modernisme and Gaudi
From the modernist sculptures on the Barceloneta beach (man-made for the Olympics) and glass skyscrapes around the beachfront, to the melted-effect houses of Antoni Gaudí, Barcelona's architecture stimulates and excites.
Art Nouveau is the great undercurrent that defines the city. The Catalan version of is called Modernisme—an art movement that was more than architecture, yet best known through architecture, especially the Gaudí work.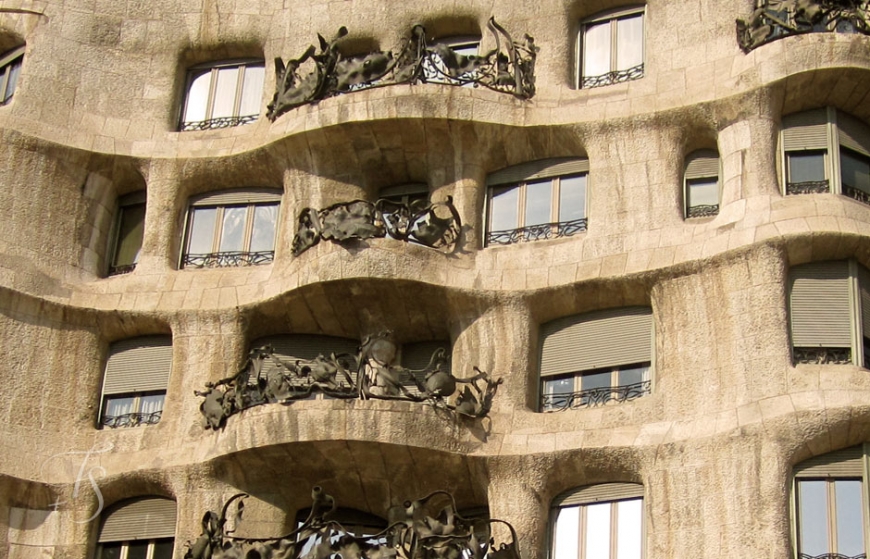 "The Quarry"
Gaudí's architectural masterpiece located on Passeig de Gràcia is best known for its uneven grey-stone façade—which became an inspiration for the building's nickname: la Pedrera, Catalan for "the quarry".
Christened originally as Casa Milá, after its first owner, this slightly absurd, fabulous apartment building is a great testament to Gaudí's unique talent. The elaborate wrought-iron balconies emphasize its unique wave-like front, and there are hardly any straight corners or lines anywhere, right from walls and plaster ceilings to the iron details and the fantastic sculpture-like chimneys and ventilation shafts on the rooftop.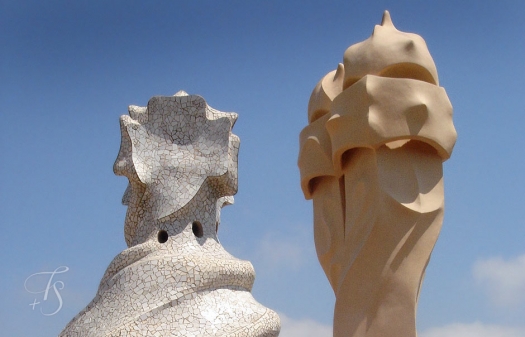 Inside the more interesting thing to see is El Pis de la Pedrera: an early-20th century apartment, fully furnished and preserved in its original state. It is quite fascinating to wander around this elegantly furnished home, which a well-to-do family might have enjoyed hundred years ago.
"The Holy Family"
The Sagrada Família is an undisputed symbol of Barcelona, and Antoni Gaudí's best-known work.
This giant church has been under construction since 1882. Gaudí took over and worked on it for the most of his life, but he never saw the project finished: only parts were standing when he died tragically in 1926.
You may also like

---
France
Gaudí's magnum opus is still under construction today and is not expected to be completed for another few decades. The work seems to be forever surrounded by controversies (for example, the late modern sculptures are of a somewhat regrettable quality), but The Sagrada Família is nevertheless a truly marvelous building—inspiring awe with its sheer verticality and detail.
Applied in the design of the church, Gaudí's trademark style is based on forms found in nature. The east façade (finished by Gaudí himself) is ornamented in a a quasi-Baroque fashion with motifs of animals and plants, while inspiration for the main hyperboloid nave was taken from a tree. Pillars symbolize trees and branches rising up and supporting the roof.
The towers that are completed are worth a visit for the magnificent view over Barcelona.
Exploring Barcelona
Another of Gaudí's interesting projects, Parc Guell is a very unusual place to visit. This man-made landscape is full of curved walls and gingerbread style cottages unlike anything else.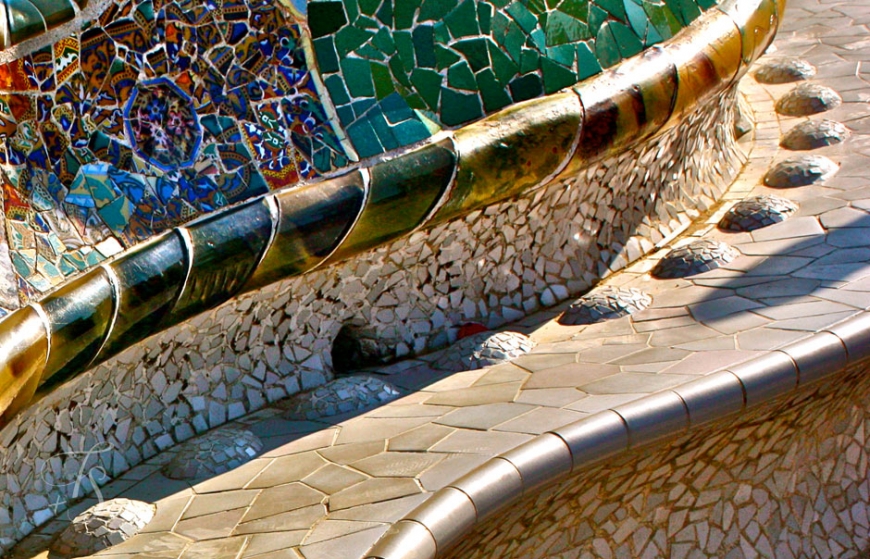 The region is also known thanks to Pablo Picasso, who lived in Barcelona in the early 20th century. A museum dedicated to his work is a must see. It is located in the Barri Gòtic—the medieval quarter.
"[Barcelona] is where it all began… It is where I understood how far I could go — Pablo Picasso
Barri Gòtic itself is perhaps best to walk through in the evenings, when the grand medieval buildings, narrow alleyways and unexpected cul-de-sacs seem to transport the visitor to the times long passed.
Stepping away from the city, wander through the marina to Barceloneta, Barcelona's man-made beachfront—for cocktails, sangria, sun or just some food.
Finally you are sure to find yourself at some point at Las Ramblas, the main thoroughfare of the touristy Barcelona and its adjacent Plaça Reial. Both are always alive with activity, full of shops, tapas bars, street performers and artists.
Photos by Laskowski & Zadros, © TravelPlusStyle.com