Surrounded by crystal-clear waters of the Maldives, at an island as picture-perfect as it gets, the secluded, secret and serene Coco Privé Kuda Hithi must be pretty close to the pinnacle of an exclusive barefoot luxury experience.
It begins with an unforgettable arrival by luxury yacht. The guests step on to the virgin white sands to a friendly welcome and are guided to their villas—a spacious, elegant and intimate sanctuaries.
Tailor-made
Guest of Coco Privé enjoy this 1.4 hectare paradise island with the stay tailored to their individual preferences and requirements—and discreet butler services of the personal host.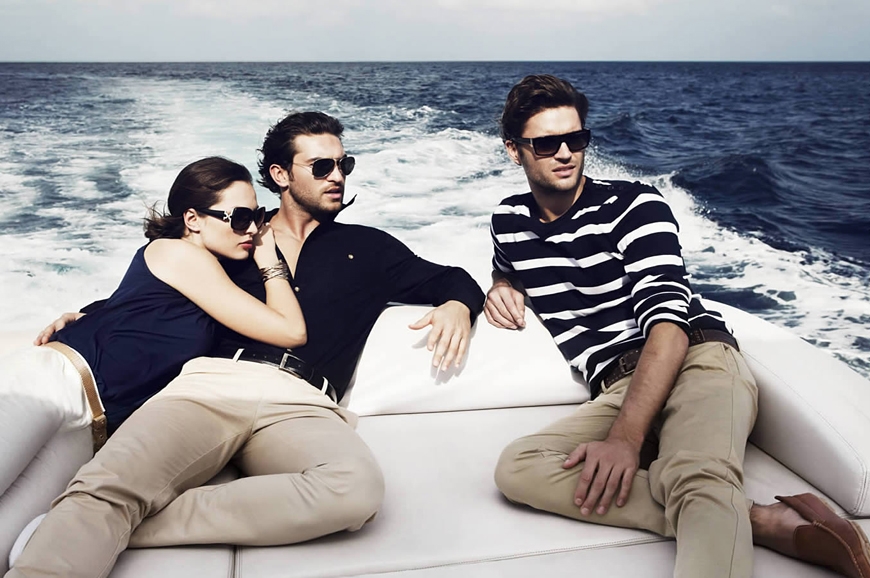 Whether it's a romantic sunset dinner on the beach, spa treatments or sport activities that include wind surfing, water skiing, paddle boarding, kayaking, snorkelling and scuba diving, the resort's staff is at hand to make arrangements.
A private chef is on stand-by for a 24-hour dining and the unlimited beverages mini bar menu is personalized.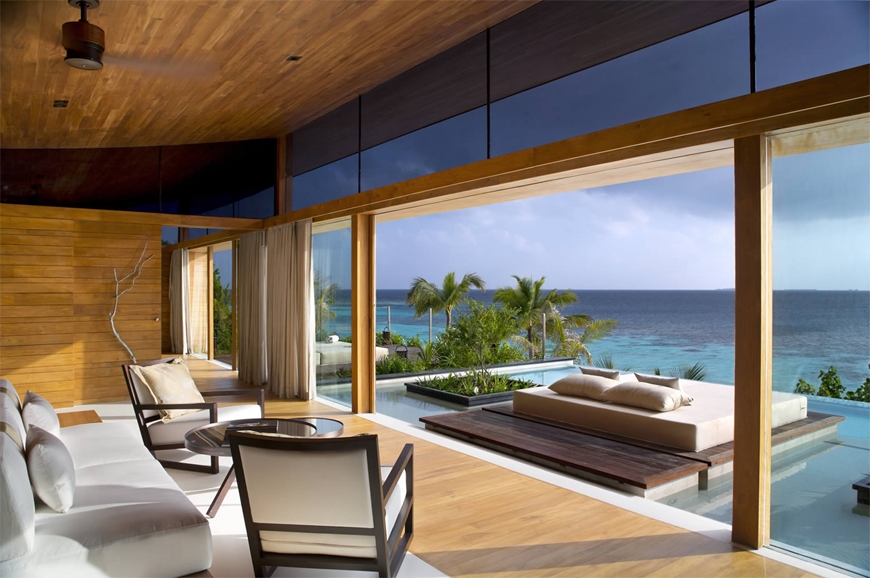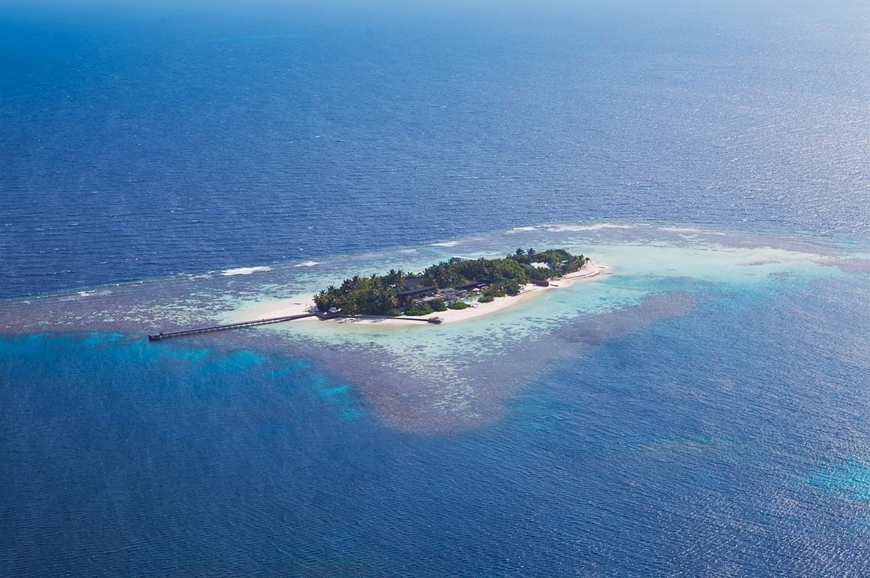 Stunning Getaway
The split-level retreat of the master guest residence has spectacular uninterrupted views of the Indian Ocean.
At the guests' disposal are a spacious master bedroom, living and dining areas filled with bespoke pieces, indoor and outdoor shower, private Jacuzzi, cocktail bar as well as exclusive wine cellar and library.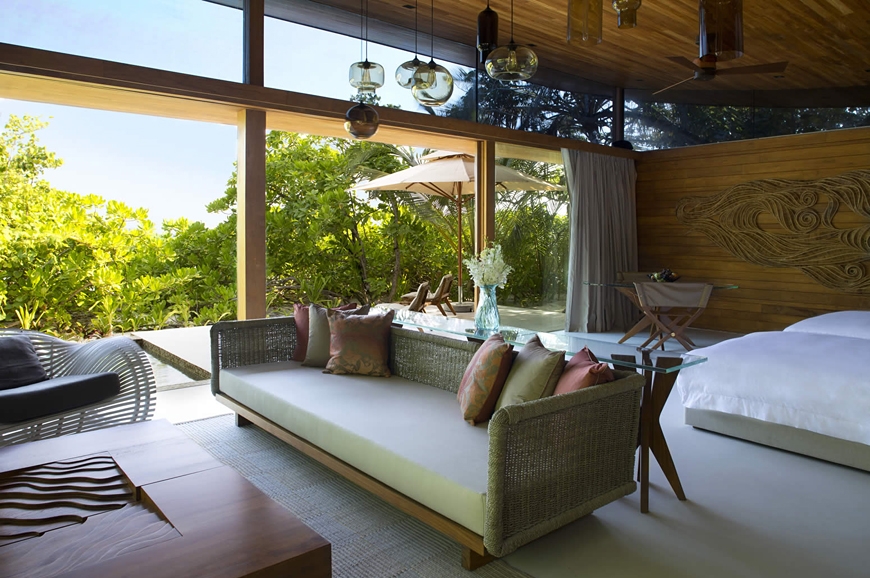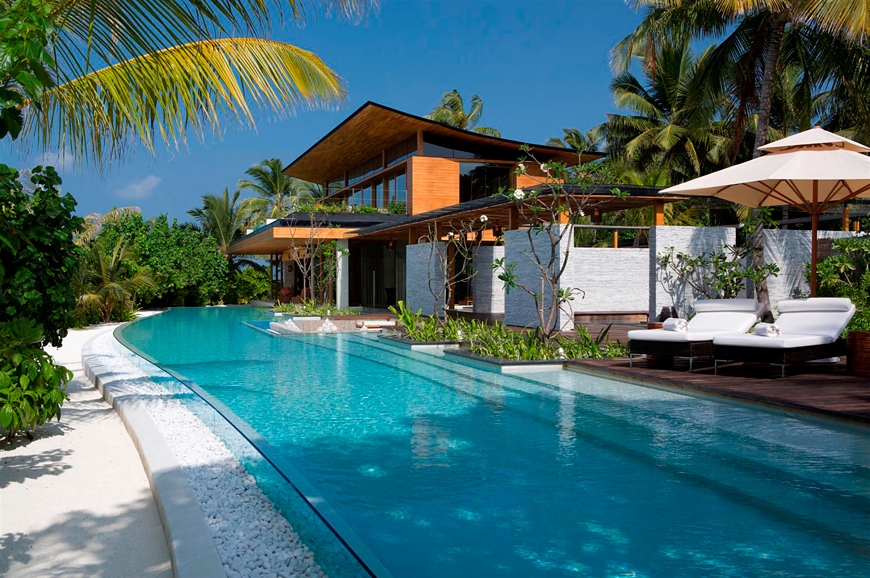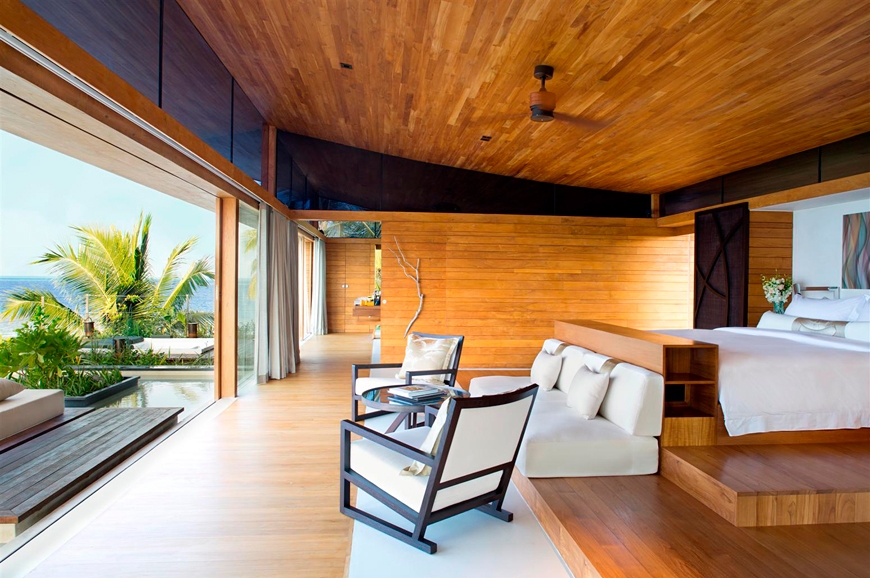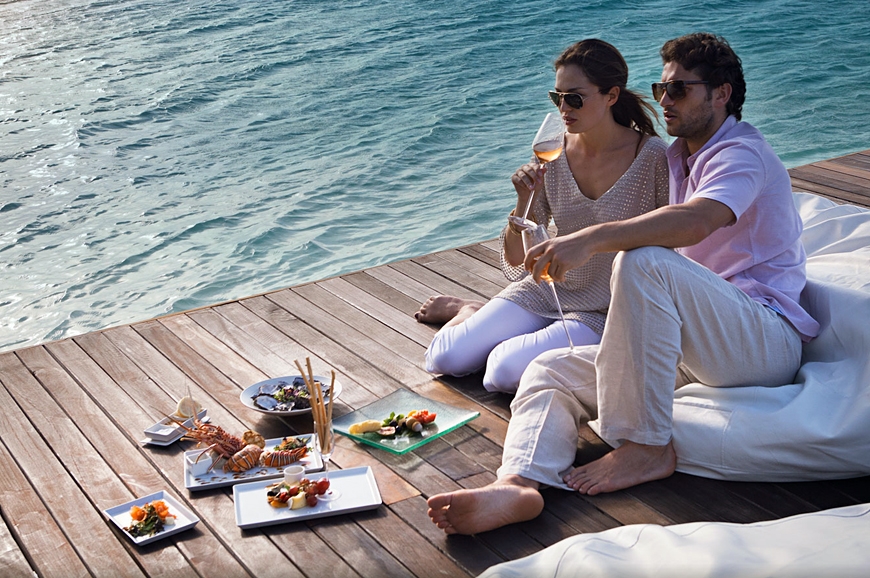 Generous living space, complete privacy and ocean views from every room are also assured at five additional villas, which can accommodate up to 12 guests in total. Two of the villas have private pools, the remainder share the island's splendid infinity pool.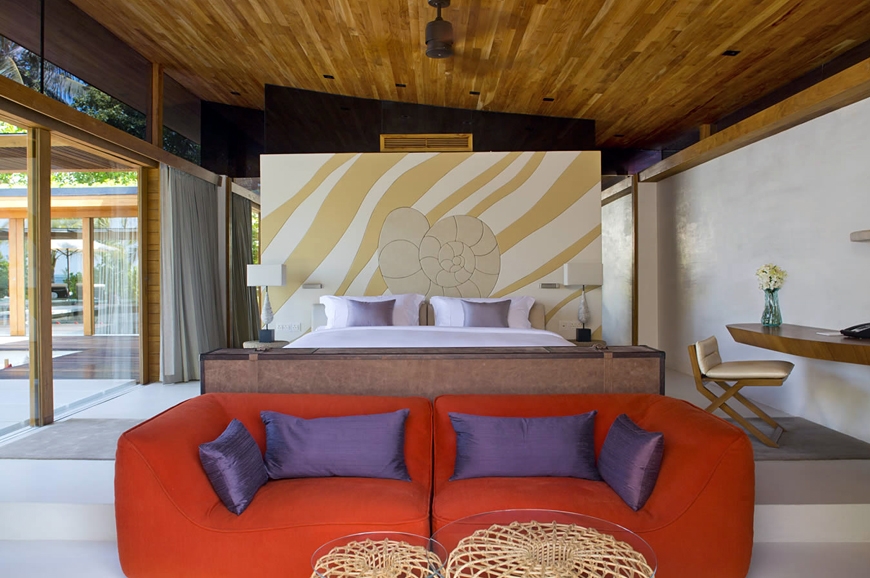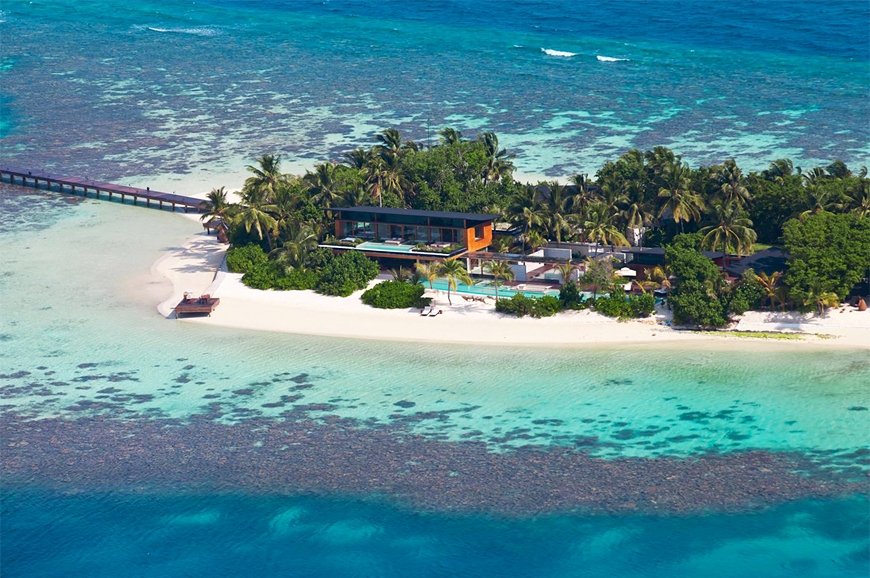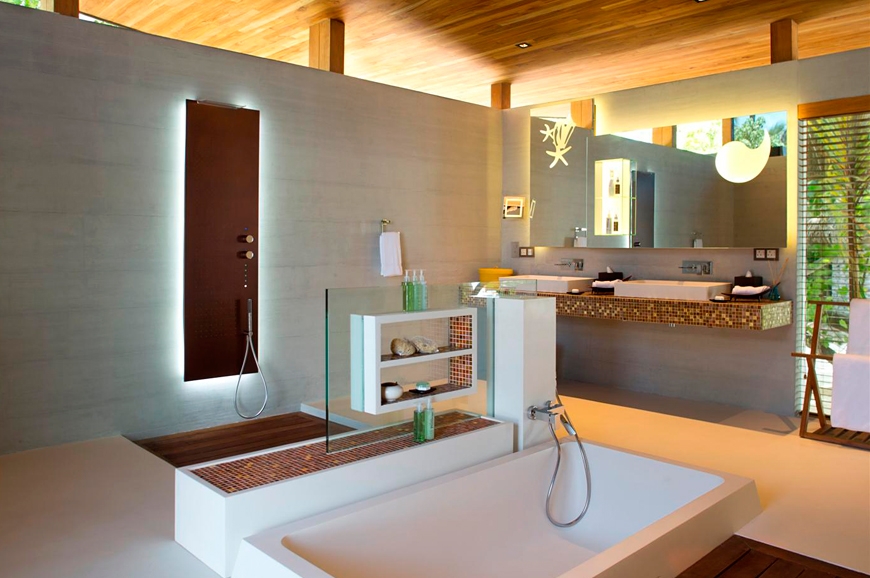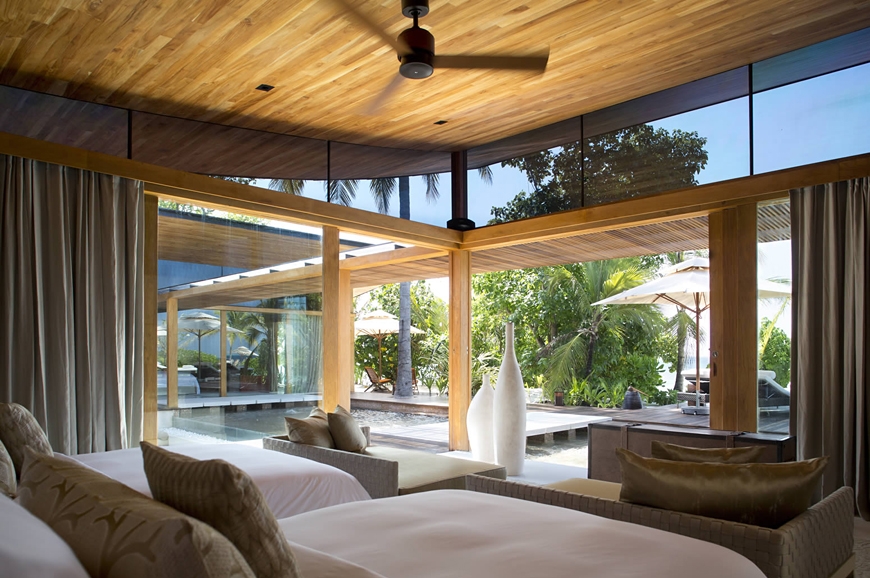 The architecture compliments the natural charms of its surroundings. An elegant blend of modern and natural materials, the resort's style is a result of a remarkable collaboration between Coco Privé and award-winning architect Guz Wilkinson.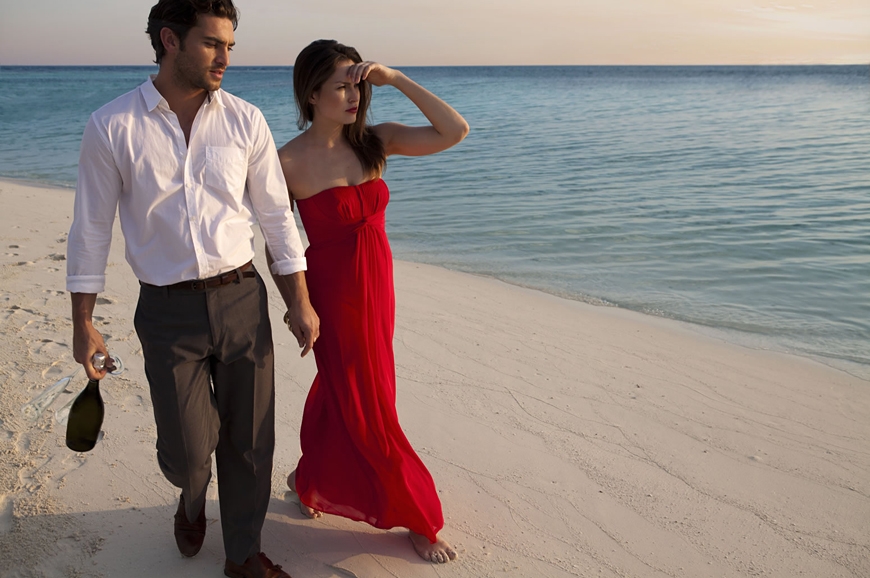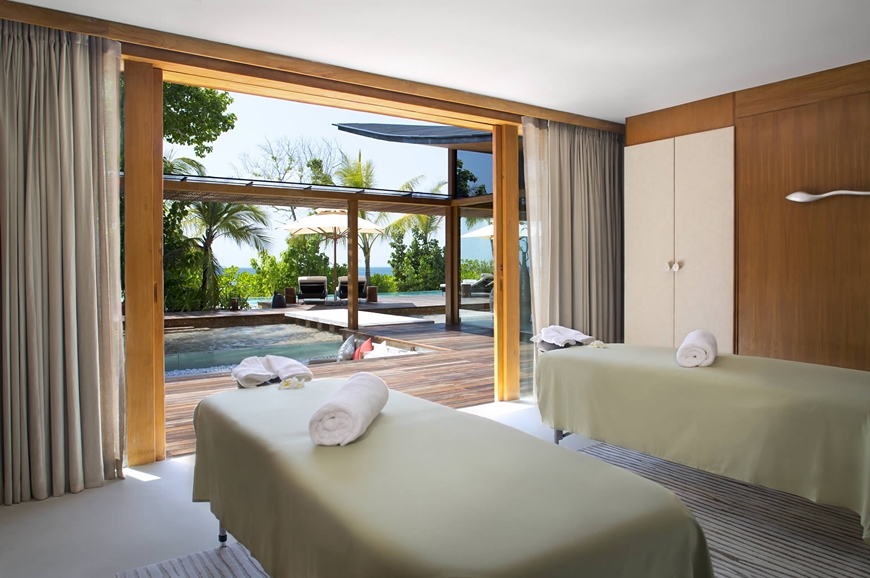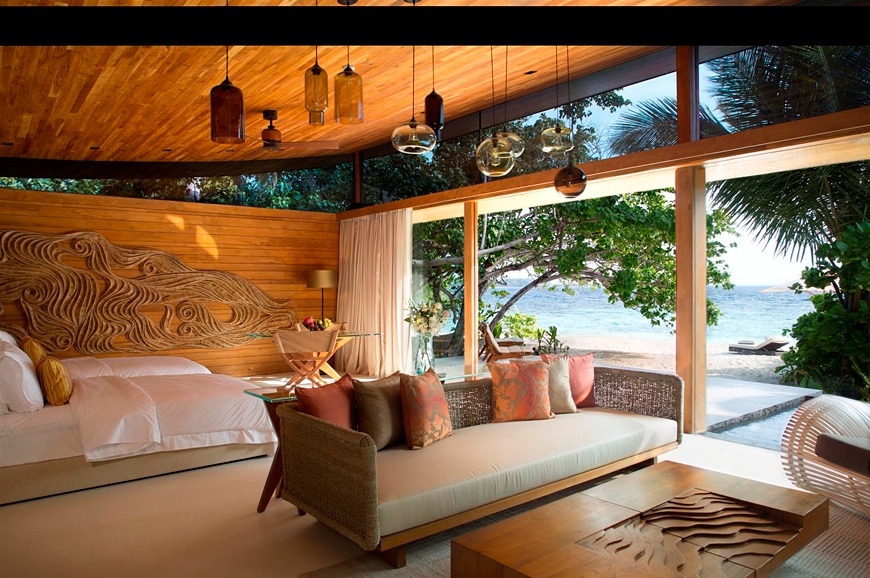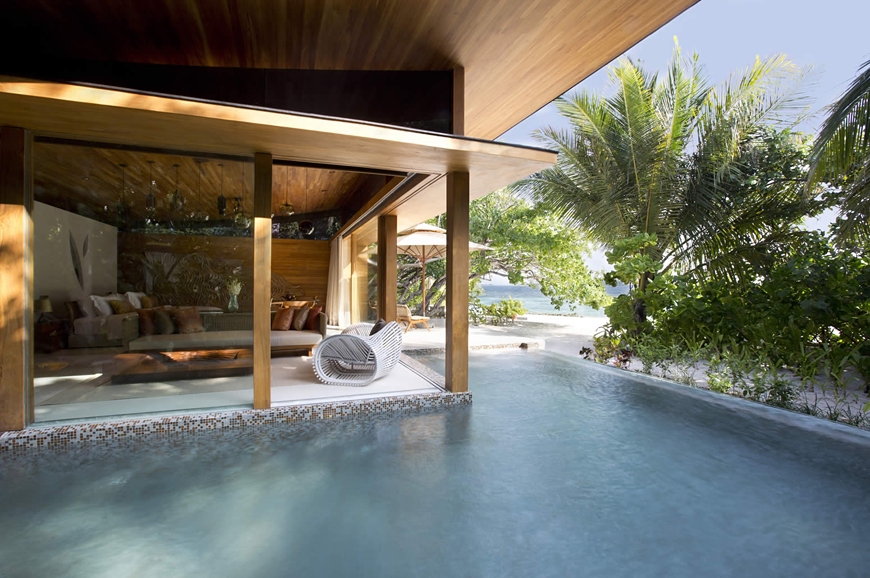 Your own Island
Coco Privé Kuda Hithi Island is located in the North Malé Atoll, 30 km from Malé International Airport, and has sleeping capacity of up to 12 persons.
"Coco Privé Kuda Hithi Island – a destination designed for the discerning few, where privacy and exclusivity extend far beyond the expectations of the ordinary"—Coco Privé
Prices start at USD 8,000 per night, for two people in low season. Some 'bespoke packages' are available at an additional cost; e.g. fishing, sand-bank picnics and 'sleeping under the stars' experience.
Find out more about the resort by visiting Coco Privé Kuda Hithi Island website.
Images © Coco Collection