Remote and thus off the radar of tourism industry for decades, Pemba Island is in many ways an idyllic destination. It's a perfect mix of blue sea, hidden beaches and lagoons, swamps and mangroves—a pristine and beautiful place. But its star attraction is unusual for this part of the world: an underwater bedroom.
The underwater attractions are typically associated with Maldives. Whilst there we visited Ithaa, perhaps the most famous underwater restaurant in the world. But we also wrote about Conrad Maldives' clown fish submarine and Anantara's Sea.Fire.Salt.Sky concept, which offers underwater dining. And then there is Niyama's Subsix, the world's first underwater club, submerged eight metres down.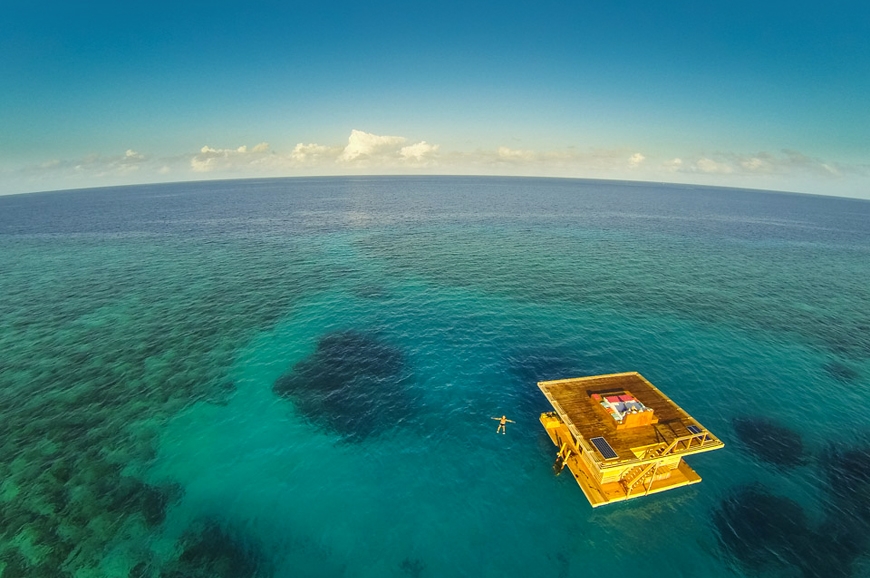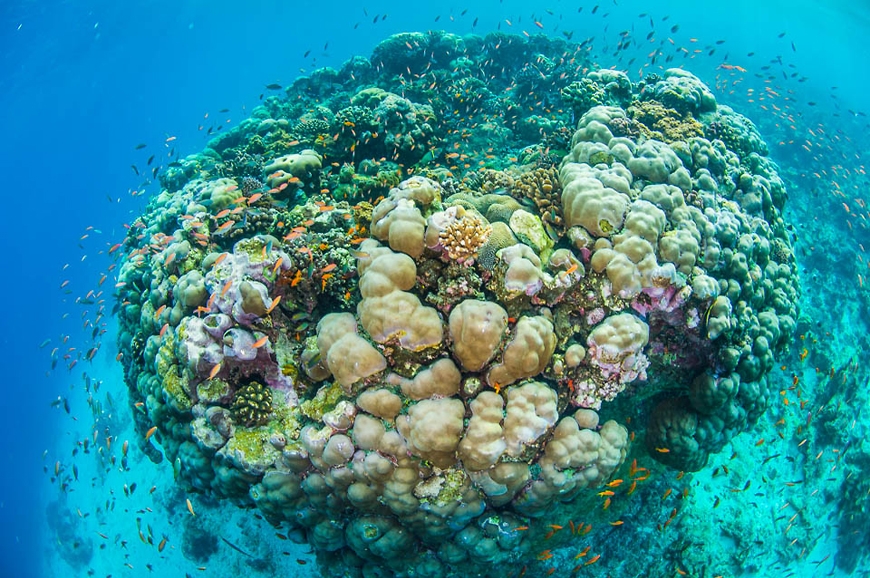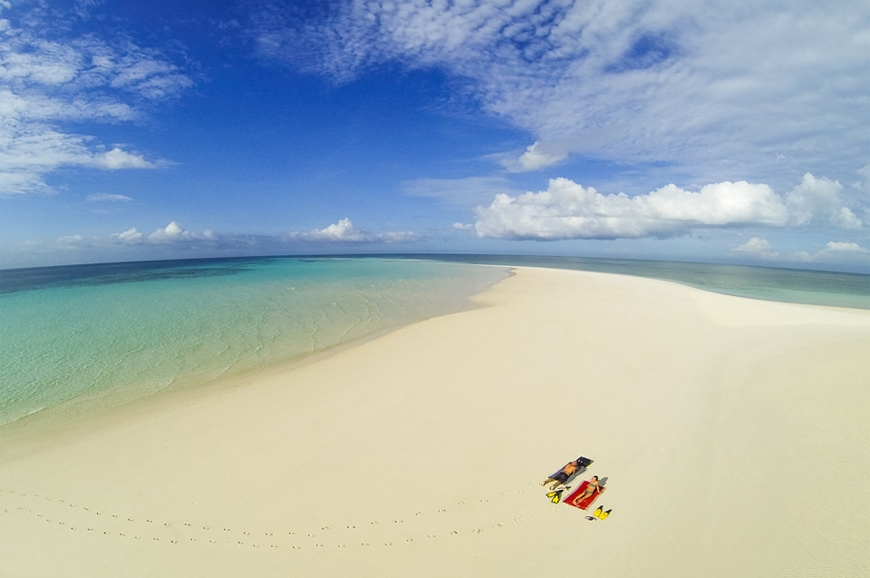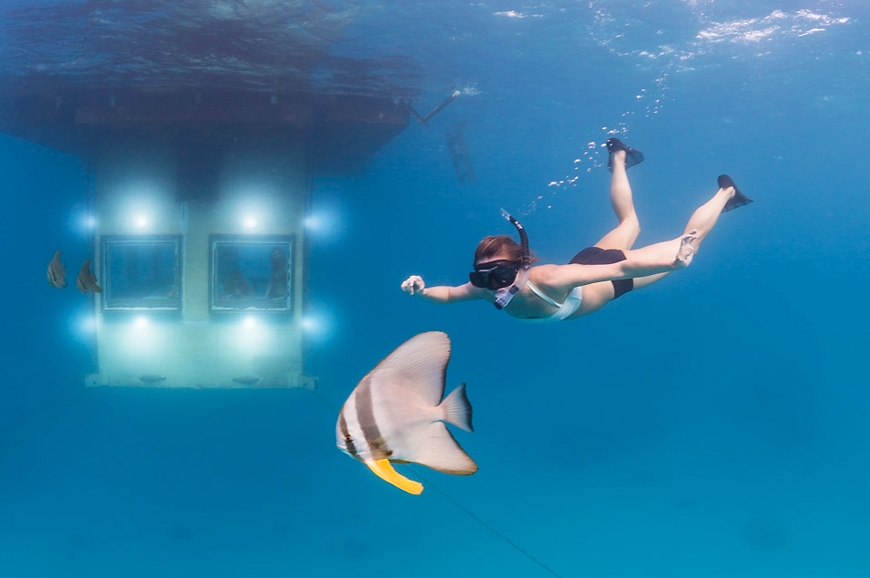 From Sweden to Pemba
"Off Pemba Island there are 4m tides, which means there are currents, and there would be endless wear and tear on a structure attached to the sea floor. For a hotel room, the danger would be quite extreme and sooner or later something would break. That is why we have built something that is attached to the surface."—Mikael Genberg, the Underwater Room designer
The new kid on the block is the Underwater Room of Manta Resort, anchored to the ocean floor just off the coast of Pemba Island near Zanzibar.
Its construction is unusual as it is not built on the ocean floor, but only kept in one place using four permanent anchors. This basically makes it a boat, floating on the surface and moving with the tide.
The room has three floors, with a flight of stairs going down from the hardwood-clad structure above the water. This structure was dreamed up and engineered in Sweden by a small group of entrepreneurs specializing in underwater hotel concepts.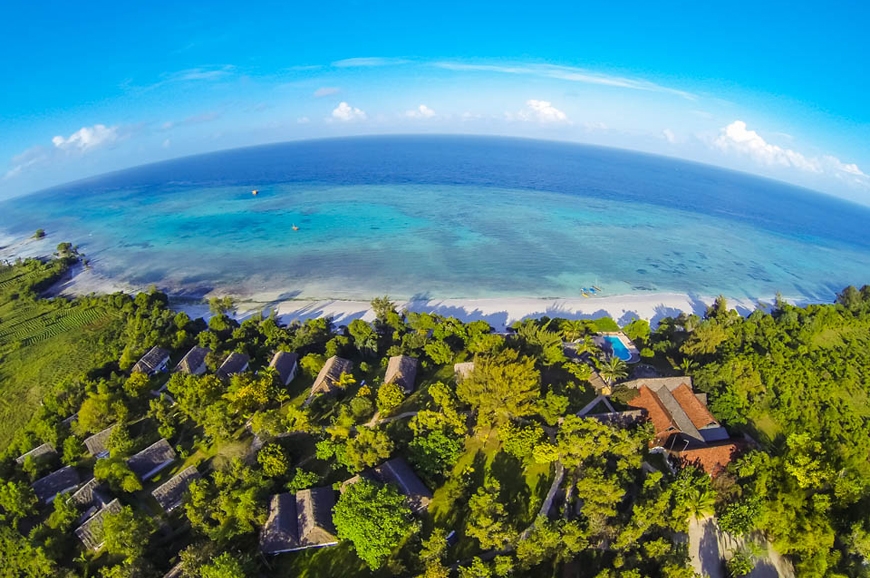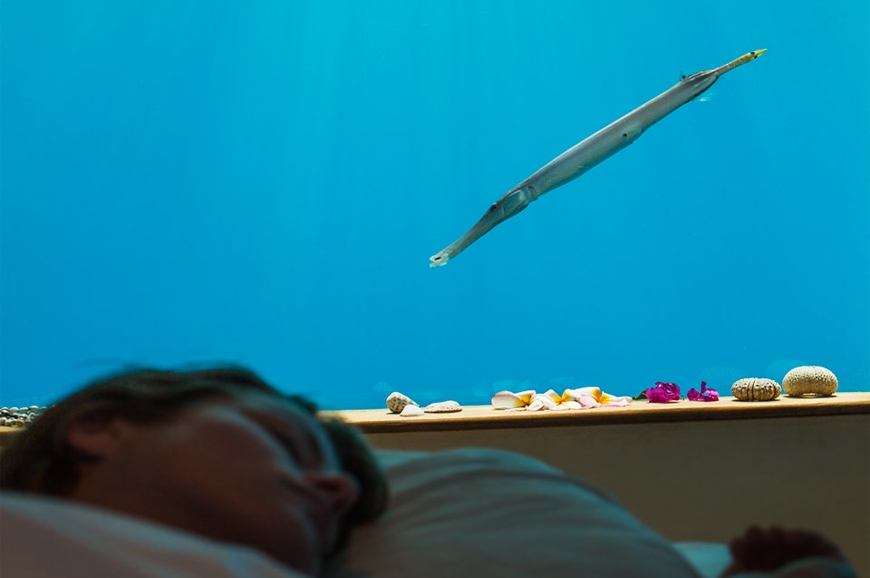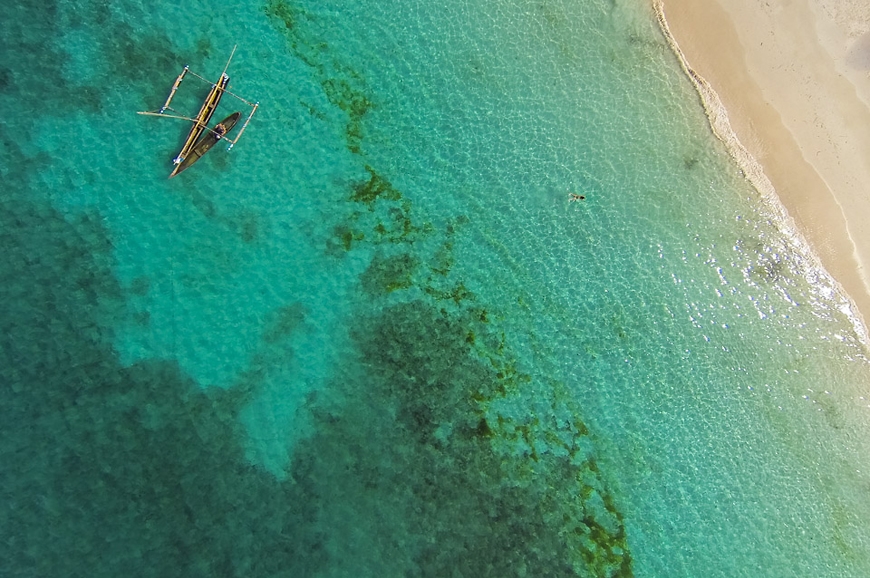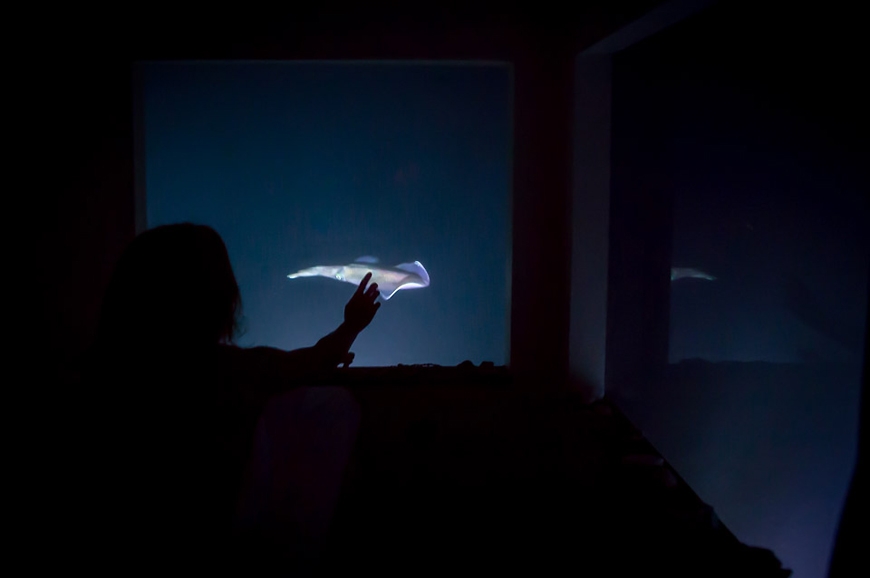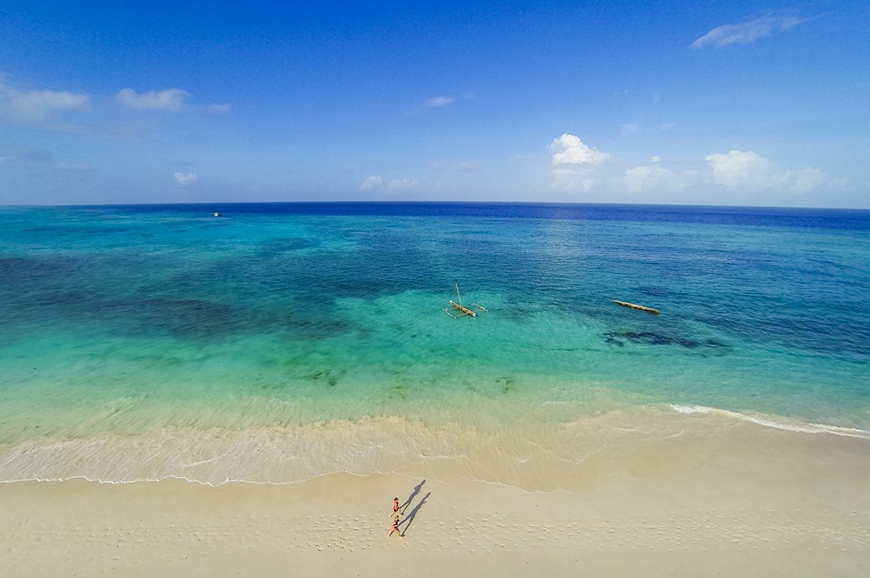 The Manta Resort advertises its underwater experience as an extra night add-on to the regular reservation packages. A private floating platform with the bedroom four meters below surface is surely a novel and pretty special way of adding that extra something to a typically laid-back stay on Pemba.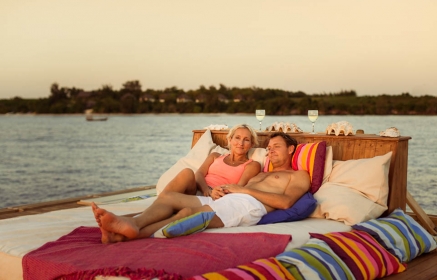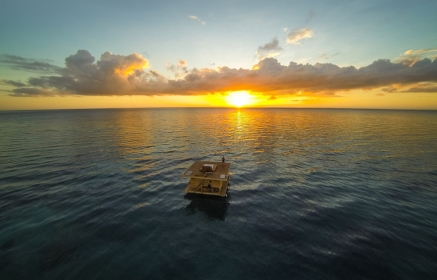 ---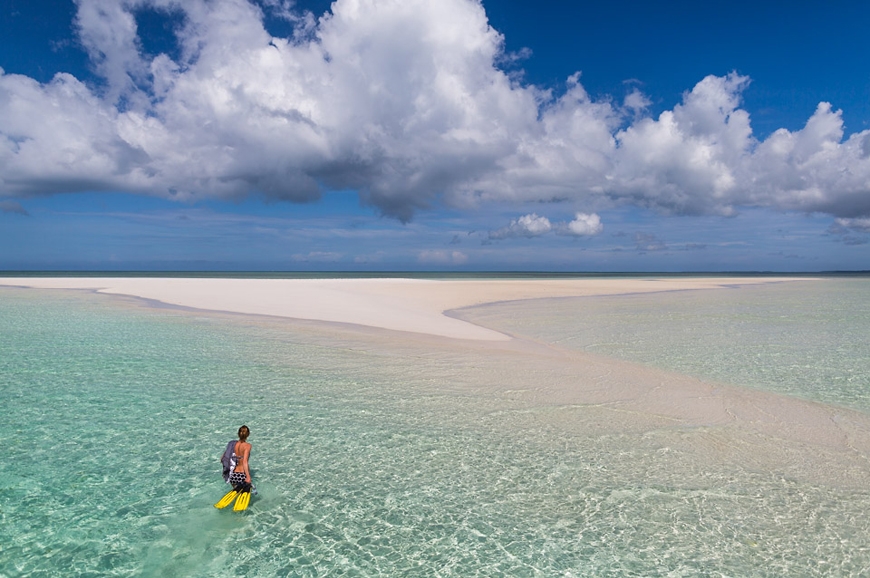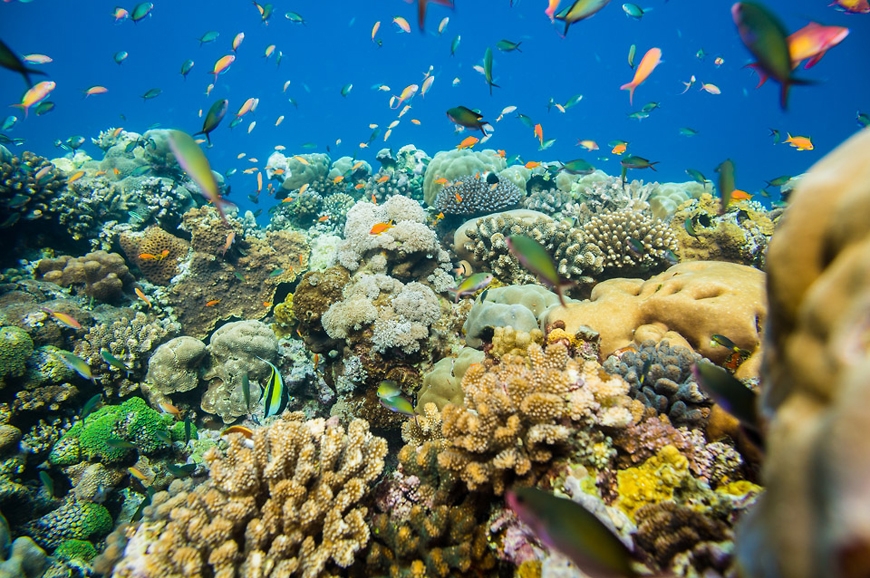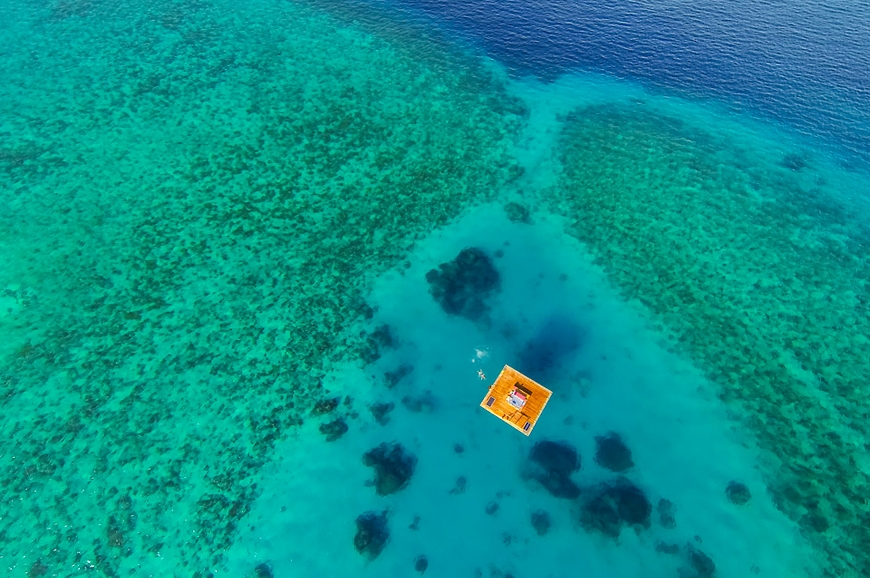 Photos by Jesper Anhede. Courtesy of Genberg Art UW Ltd.